Hi everyone! I was so lucky to be able to spend last weekend on St. Simons Island. I love trying to sneak in one last beach trip in September because it's not as crowded and still warm. Plus, as y'all know I have a hard time accepting that summer is over. This past weekend was the perfect chance to get away and enjoy the last bit of my favorite season.
Neither of us had been to St. Simons before so it was a wonderful chance to explore somewhere new. I'm planning more official travel posts and guides coming up in the next few weeks, sharing specifics of what we did and ate, but for now, I thought I'd post my favorite photos from the trip.
It took about an hour and 45 minutes to get there on the plane. I always smile when I see the boys running to the plane excited to go somewhere.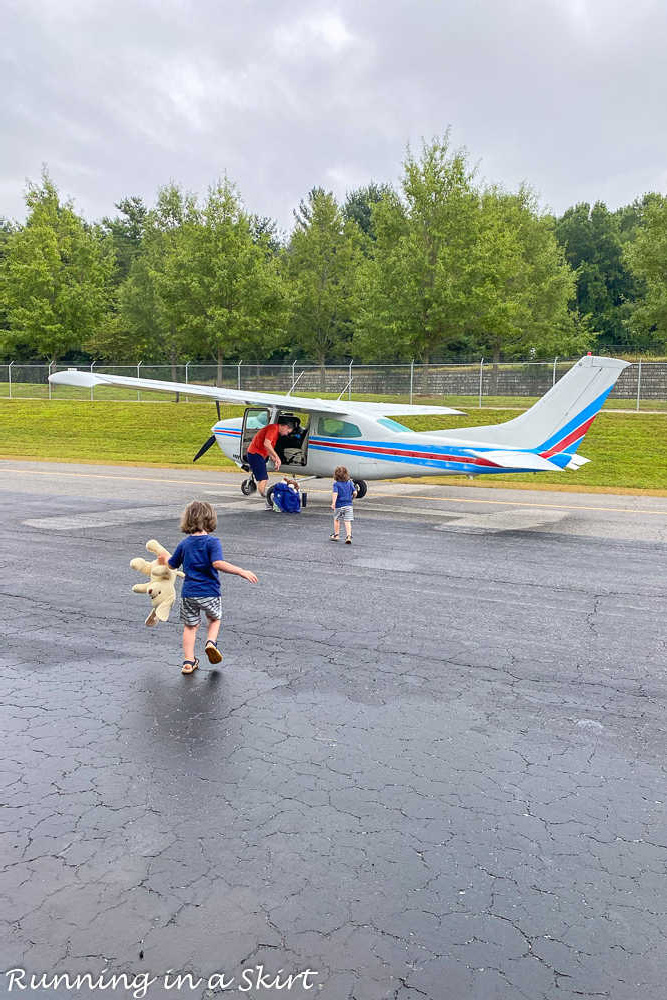 We arrived to a gorgeous and sunny afternoon with beautiful blue skies a tide pools.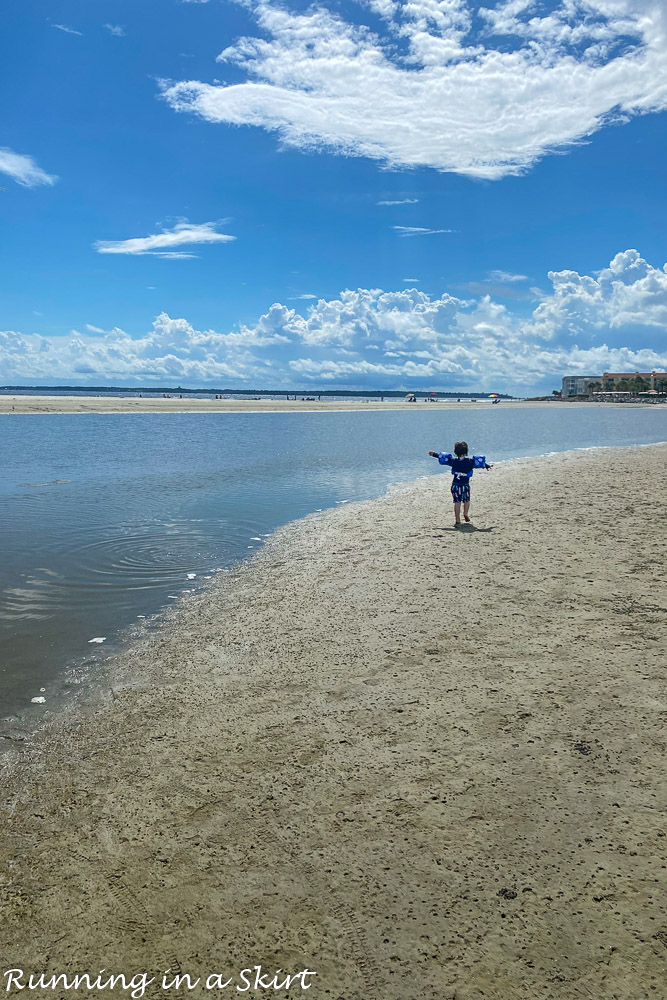 The boys got in a lot of time at the pool, beach, and flying kites.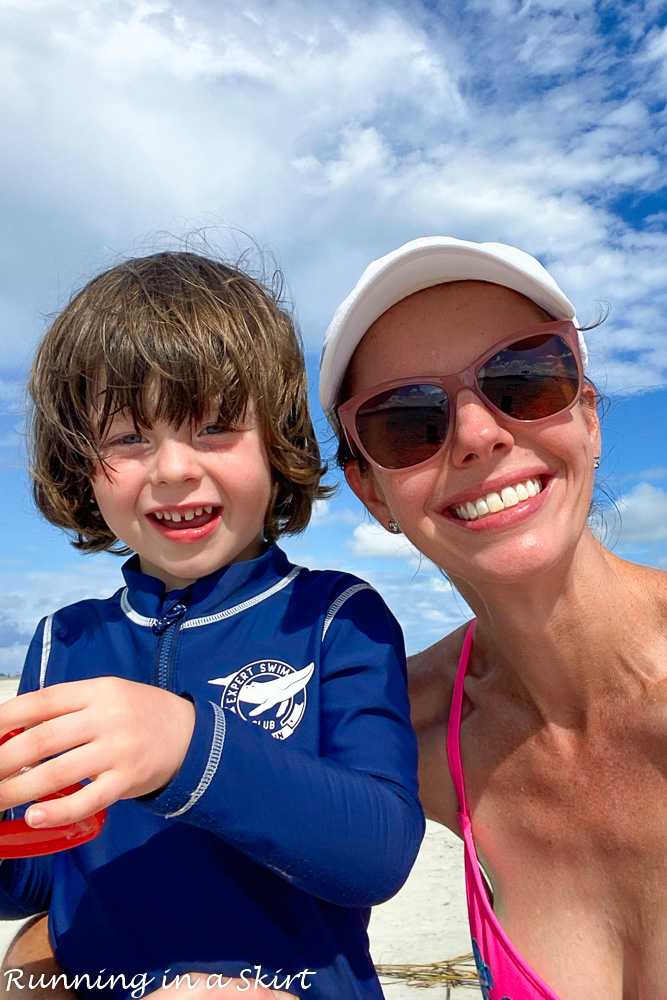 They ran around in the water and were really into building big holes with water and filling them up this time.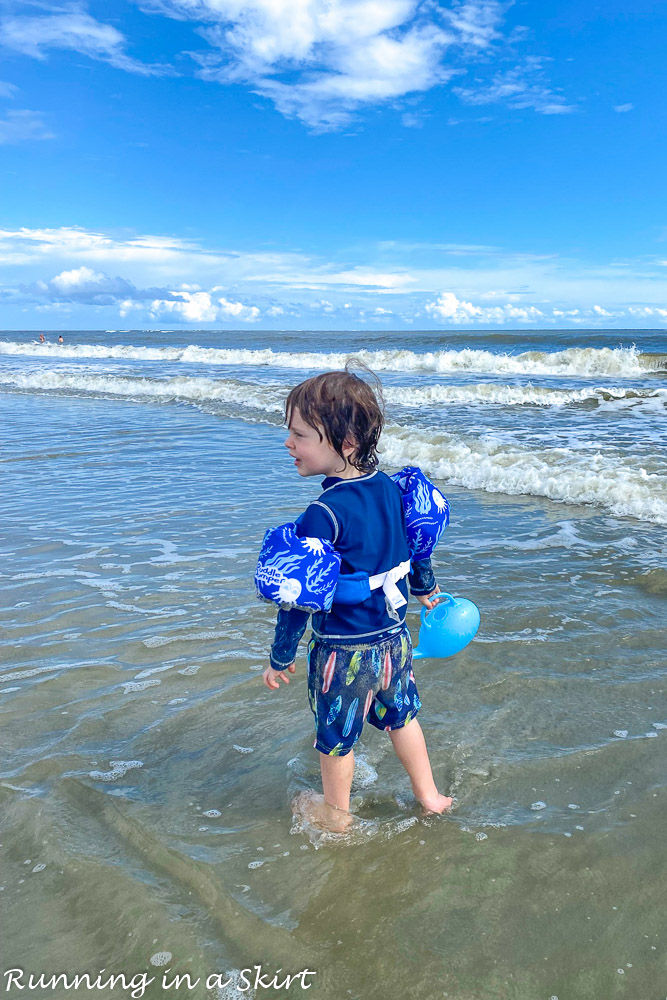 Those watering cans helped get the job done.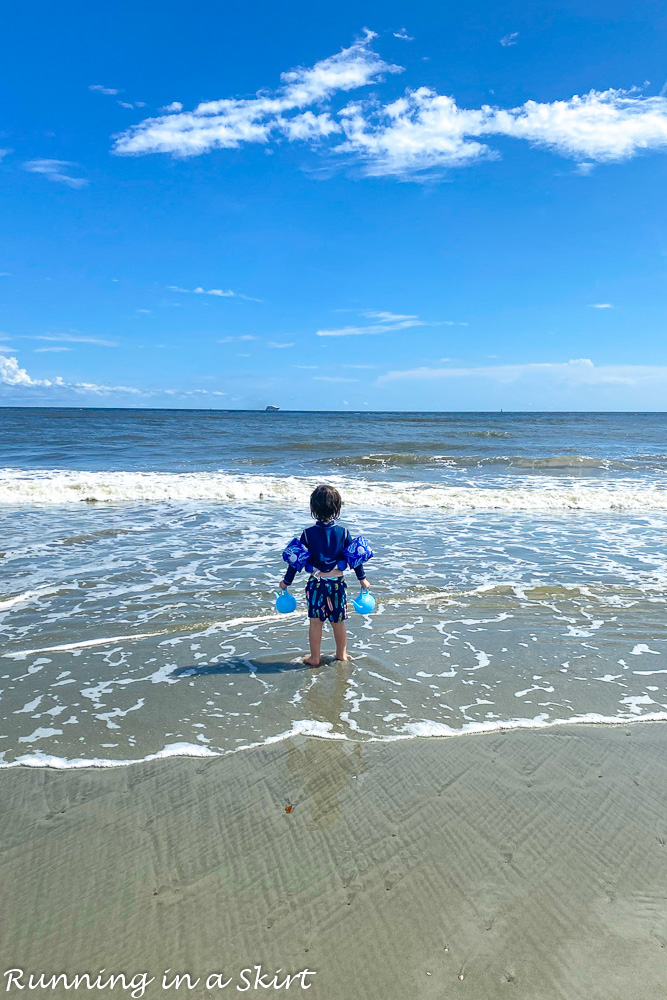 The rest of the weekend was a little rainy but we still got really lucky with the timing and were able to go out before and after their naps.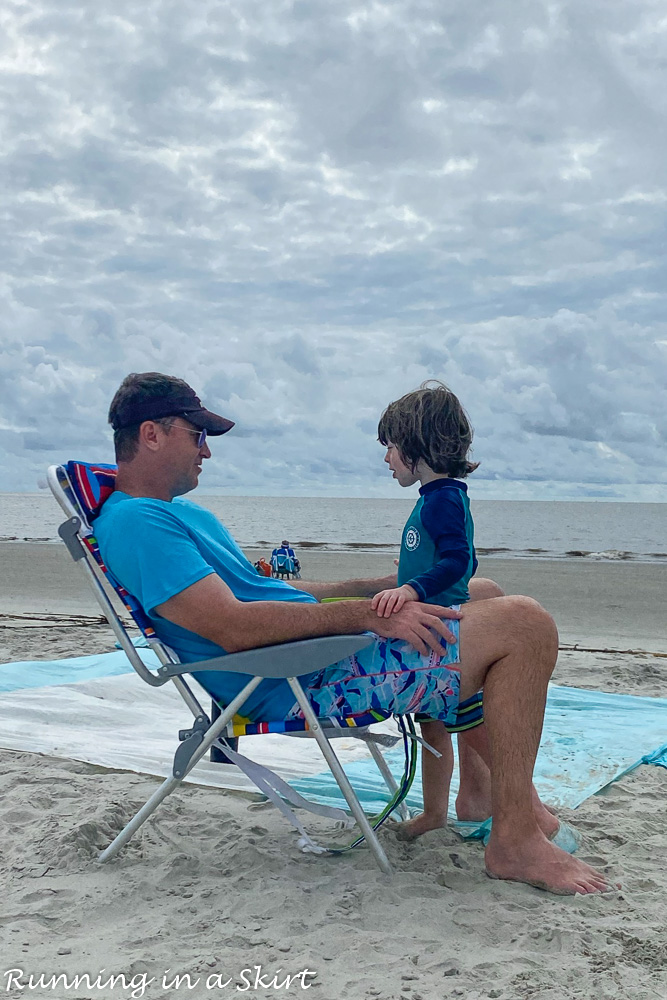 Even with some storms in the distance, it was so pretty.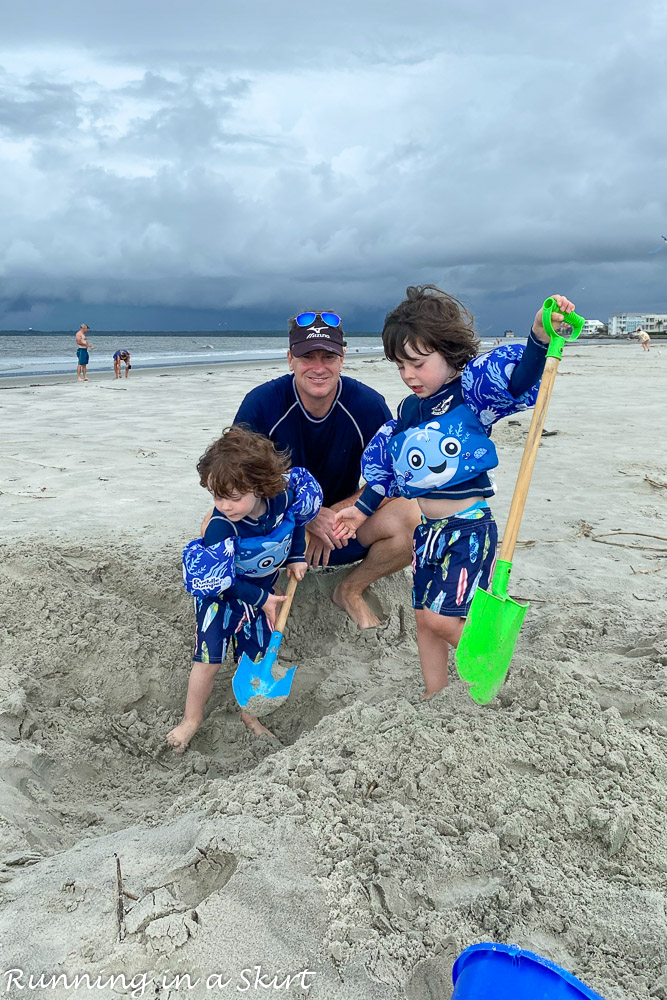 We really enjoyed the nearly empty beaches and charm that St. Simons Island had!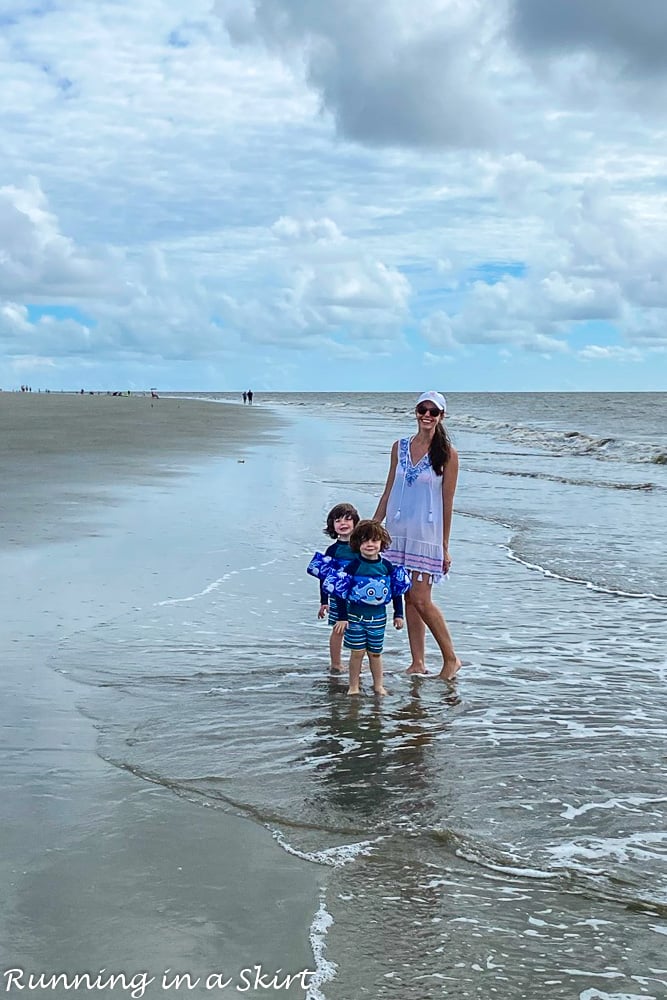 And who can not love a view like this!!!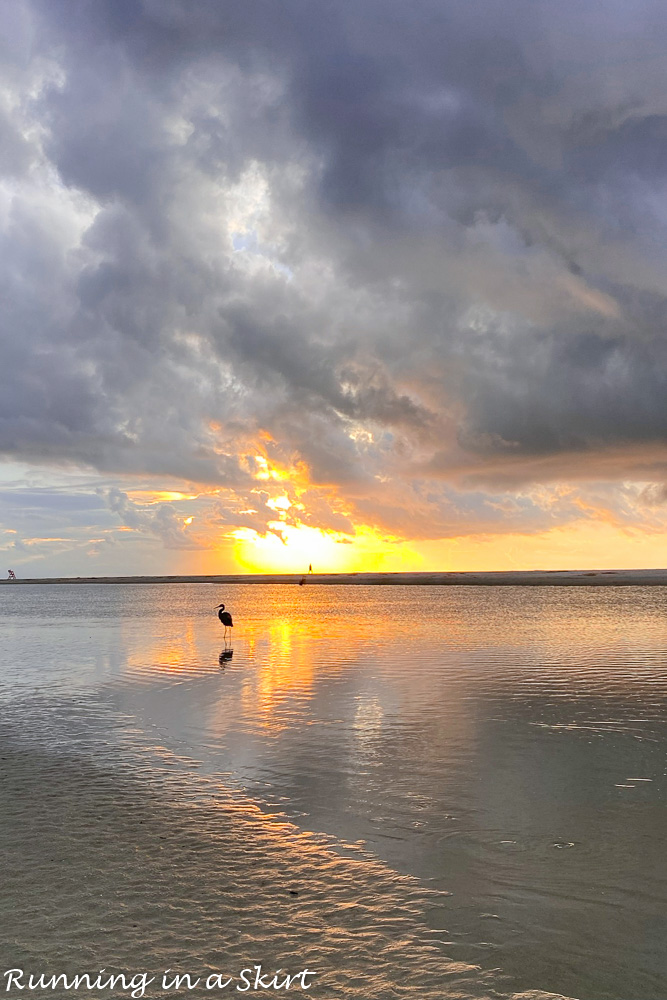 It was a short trip, but I really loved St. Simons Island and know will be back one day!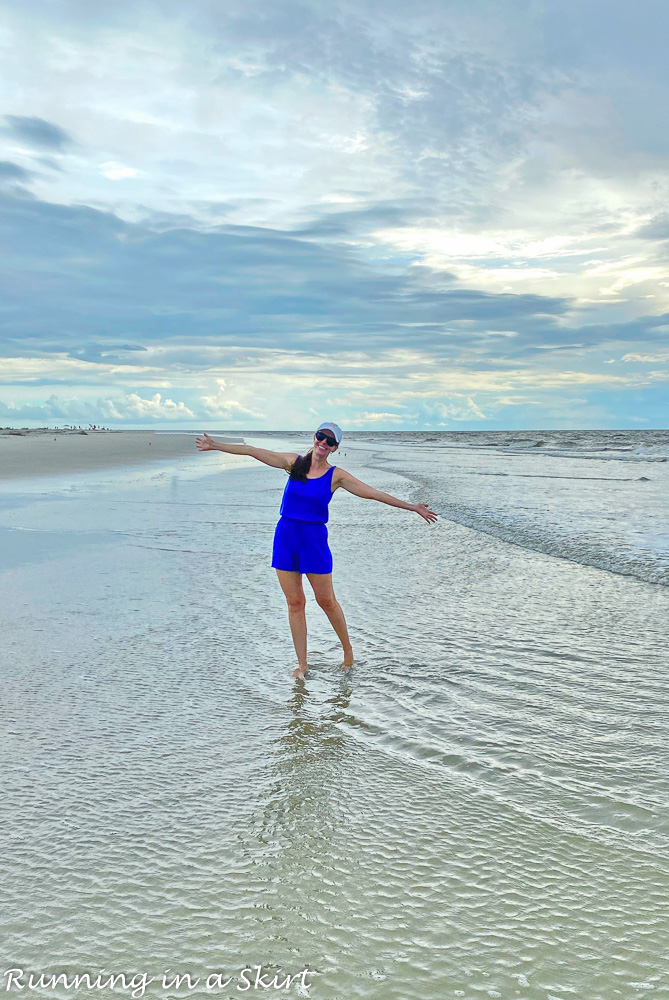 If you like Hilton Head or Amelia Island, you will also love St. Simons and it's a lovely and different place to visit. The upcoming posts will have more photos of the charming downtown, lighthouse, and food from our adventure.
I know you guys will love it too, so make sure to watch out for those travel guides publishing soon!