Hi guys! We've been back from the beach for about a week and a half and am settling back into life at home. I always love to travel, but there is something nice about the home routine too.
The boys got a big surprise gift when we got home... a swing set! They were beyond thrilled and it's been such a fun thing to play on.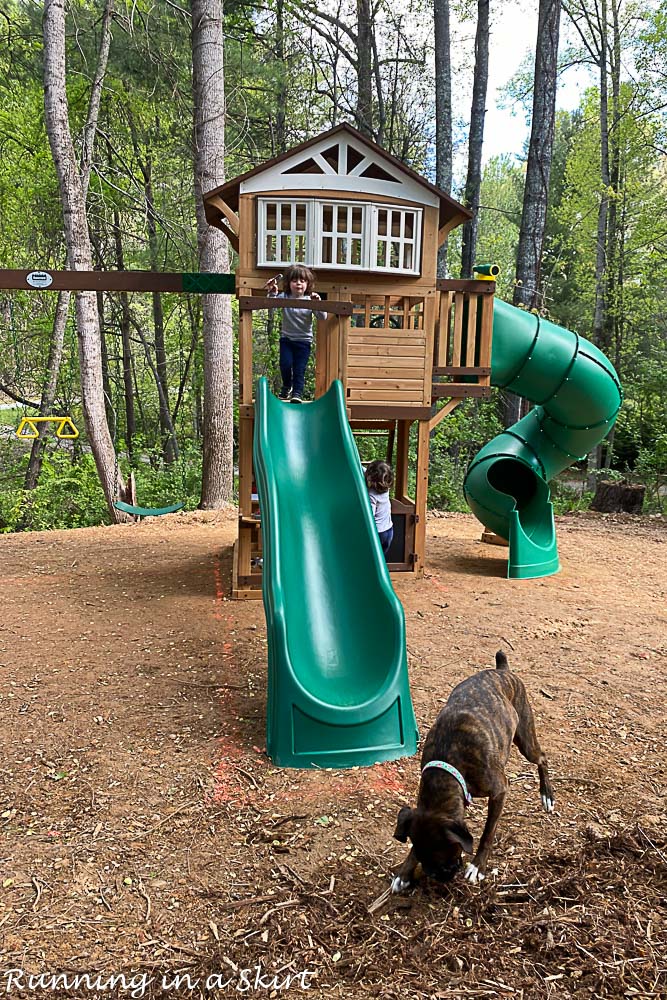 The coolest part about it is it has a little play kitchen at the bottom with an outdoor grill and blender.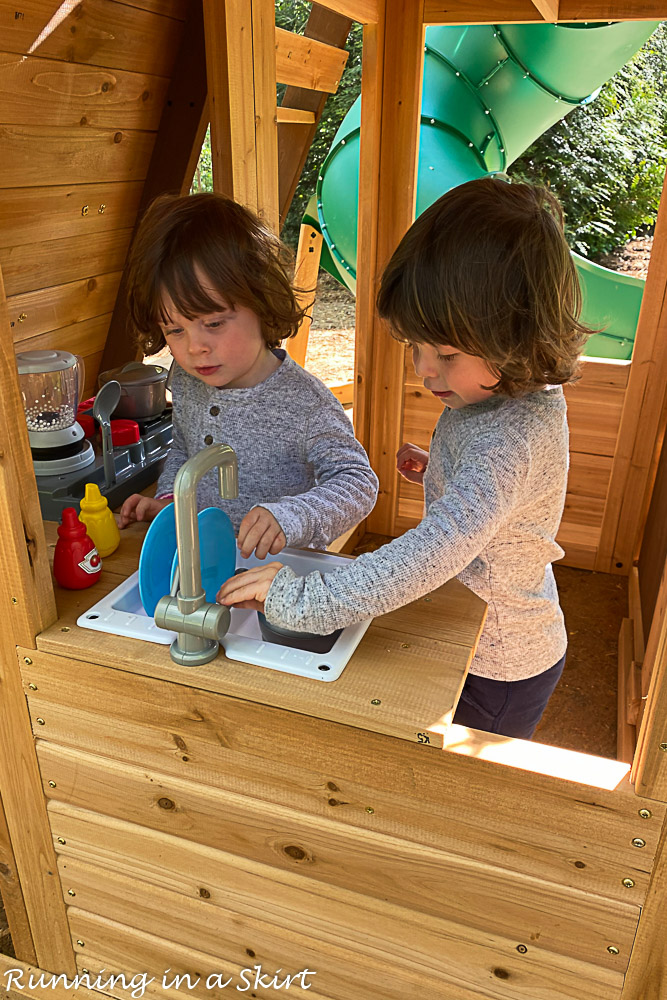 I wanted one with two slides for the boys but I wasn't sure if they'd be brave enough to try the enclosed one yet but I was wrong!
They both did it and loved it. Here's Jackson...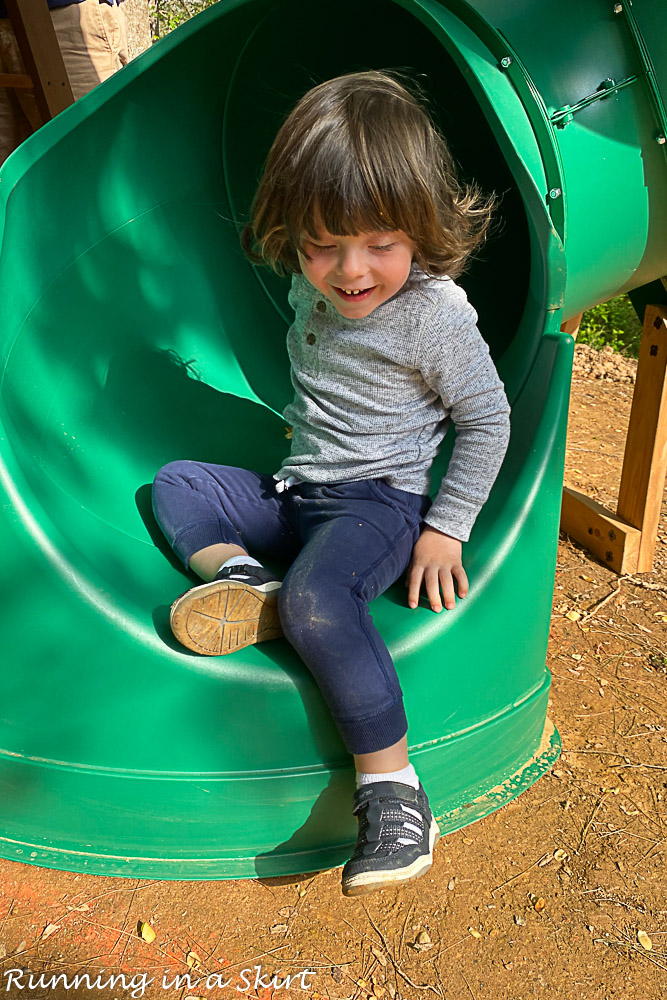 And here's Hunter.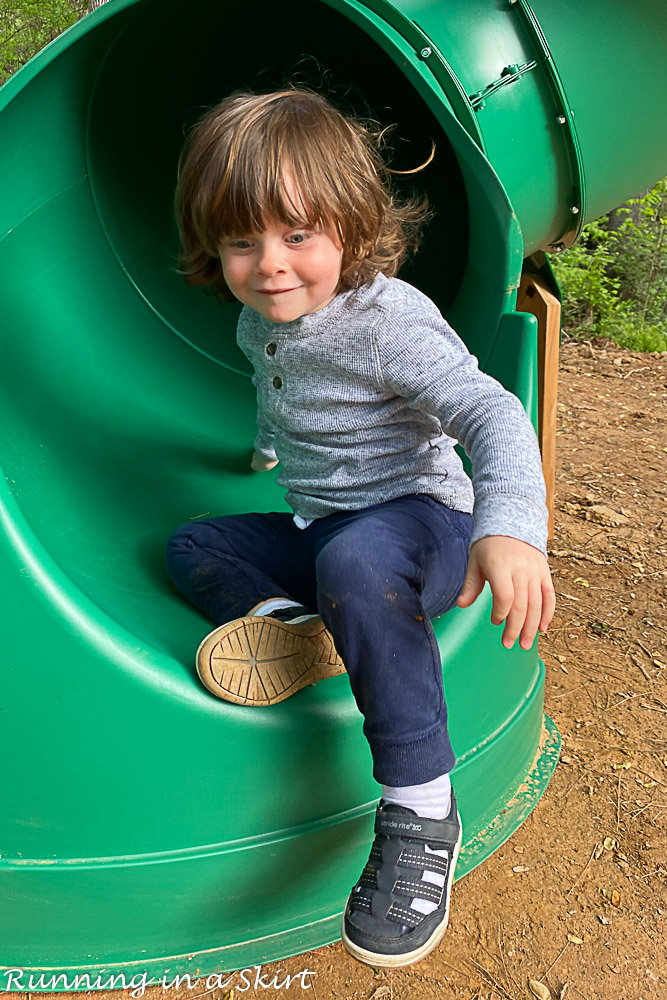 It's been such a nice addition to our yard.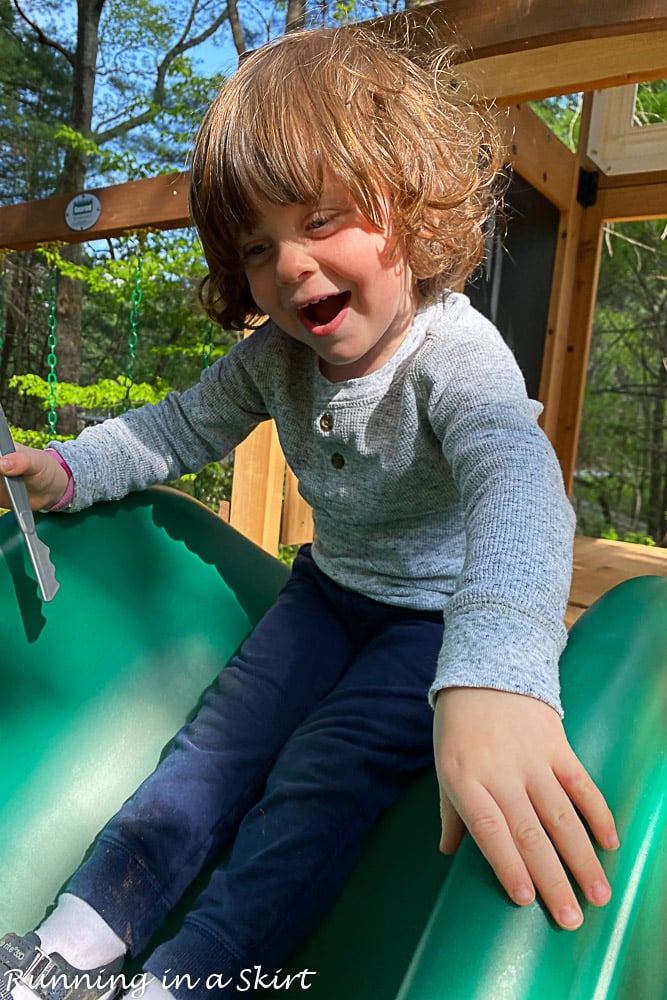 I'm hoping they get lots of fun out of it in the years to come.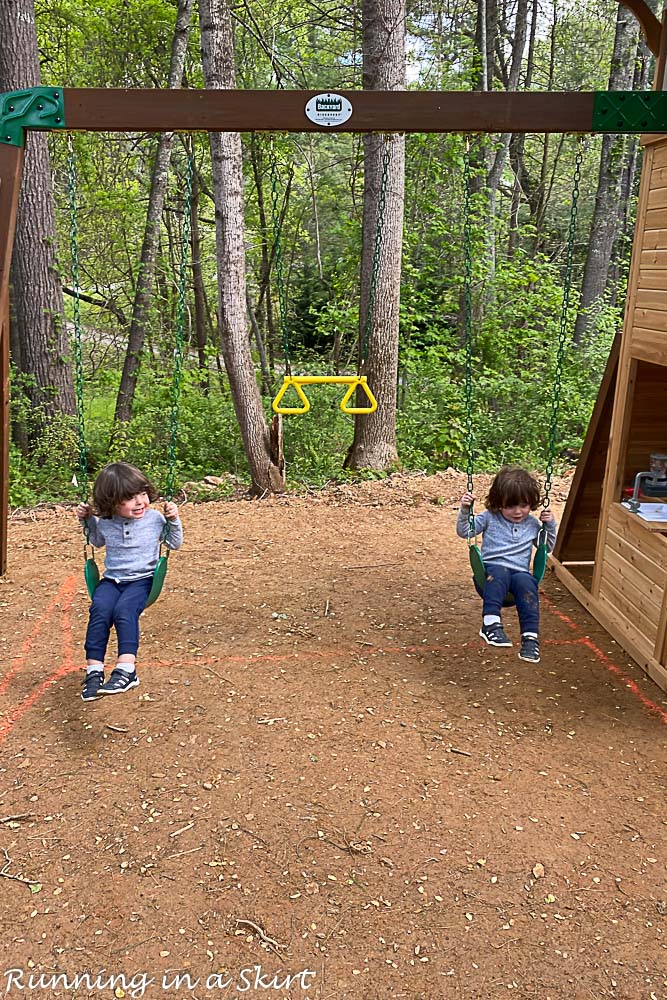 This face here basically sums out how they felt about it!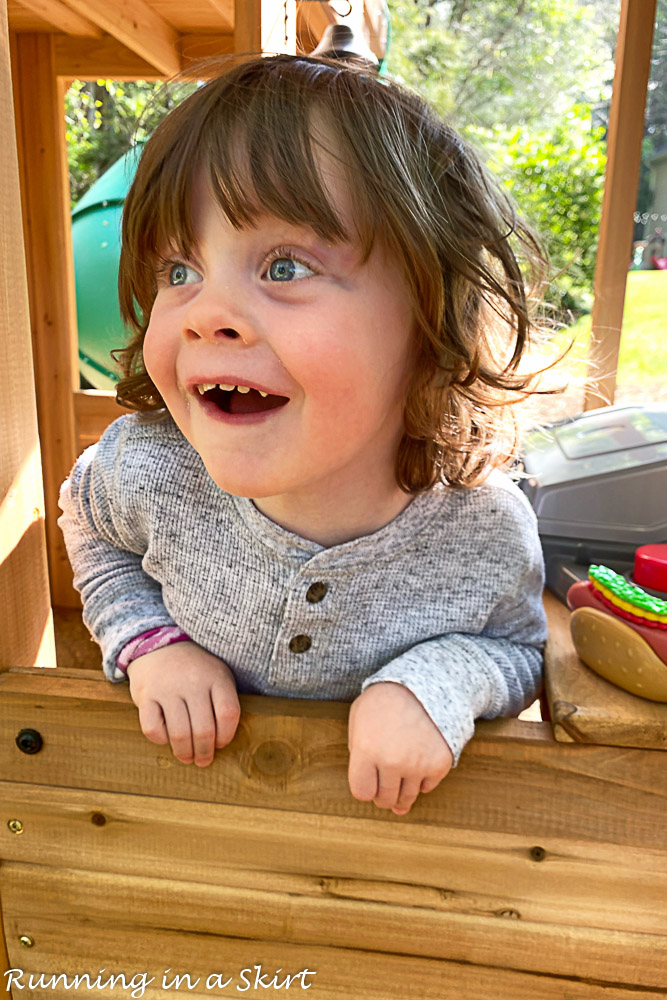 Another interesting thing that happened this week was we had an opportunity through Instagram to potentially work on a Disney commercial. I actually don't think it's going to work out BUT in the process, I got these adorable photos of the boys that were too cute not to share.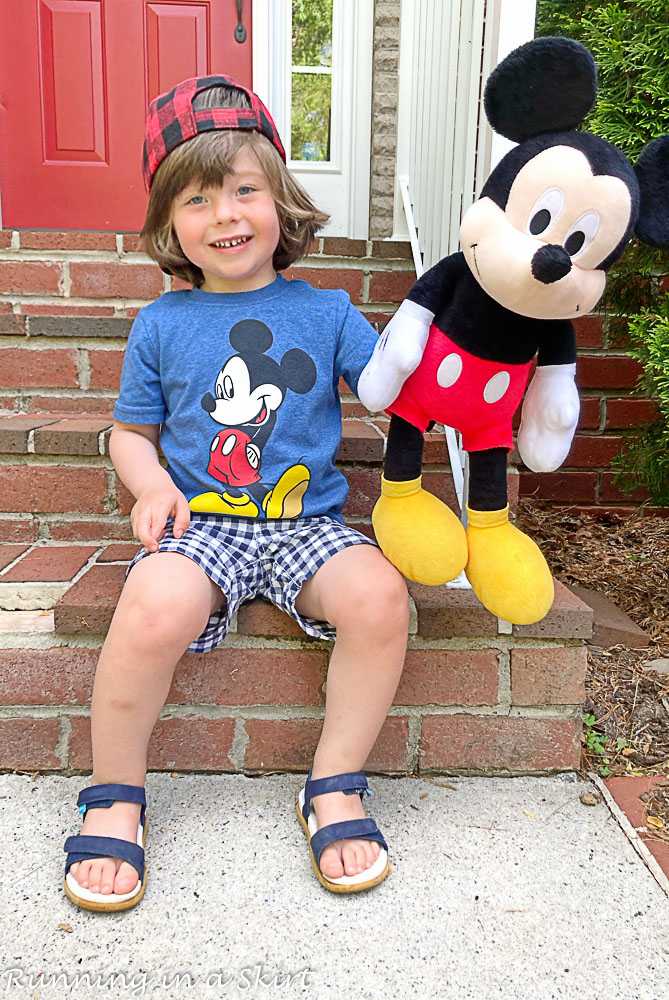 We are definitely a Mickey Mouse-loving family.
And finally, since it rained a lot this week, we had some serious fun splashing through some puddles! You can buy the toys all the toys in the world and sometimes the most fun is free. 🙂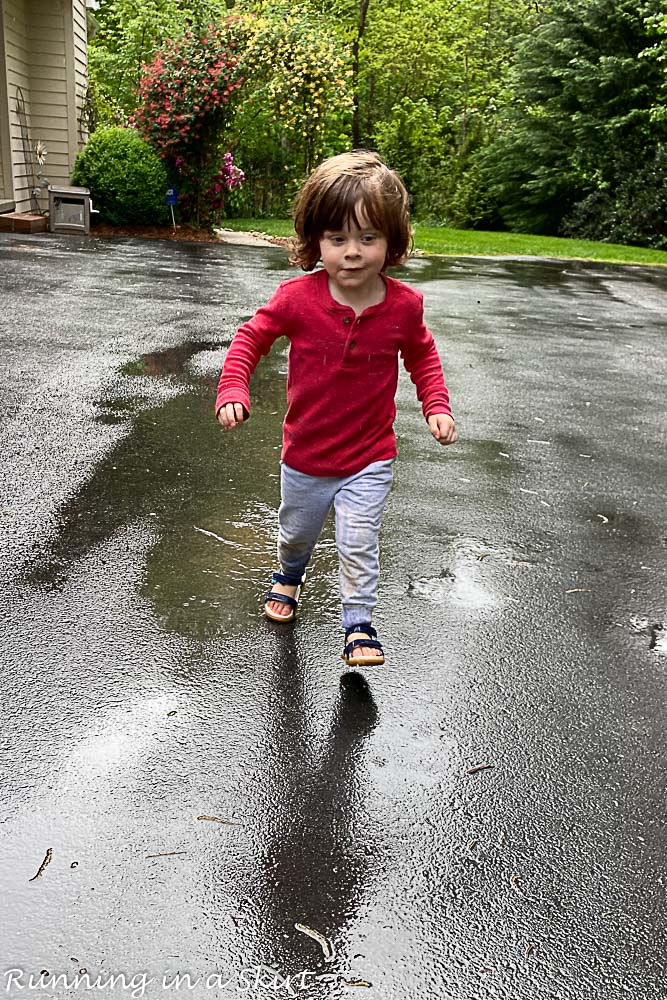 That's it for this week! We're still hanging low at home while the Hubs finishes work for the tax deadline which was extended until May 17th. I can't wait to finally start doing more things after that!
Have wonderful weekend everyone.