Hi guys!
I hope you are enjoying your holiday week. I'm just dropping in today to share a few photos from our Christmas at home. We had such a lovely time as a family and really enjoyed spending lots of time together.
Both Christmas Eve and Christmas Day were gorgeous with unseasonably warm temperatures in the 60's! The boys had been cooped up indoors a lot so it felt amazing to go outside. We even took them on a wagon ride Christmas Eve... which they loved.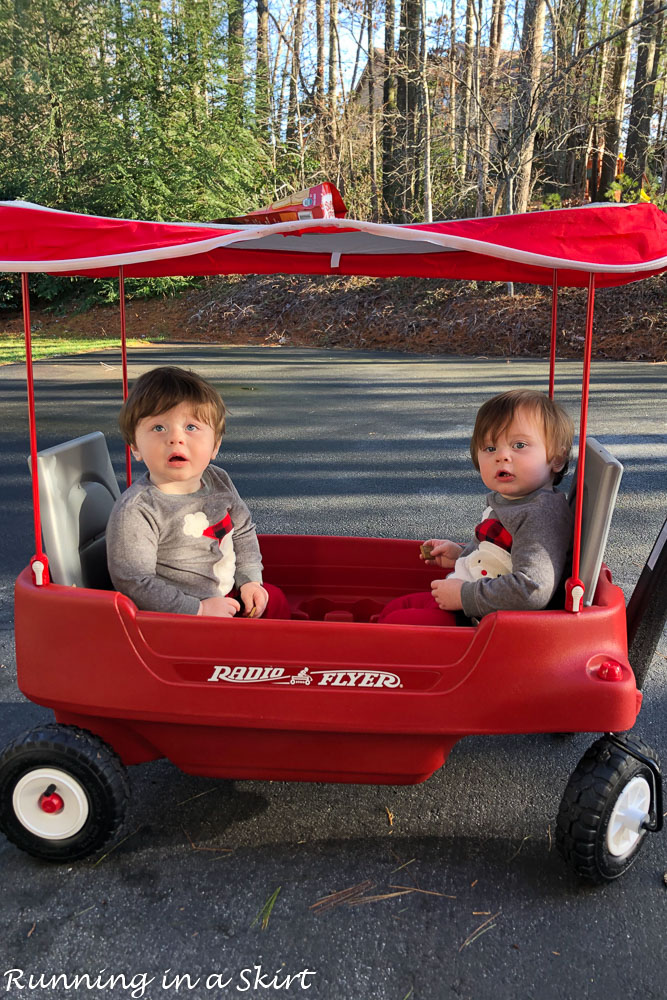 We spent most of the rest of the day playing together and hanging out.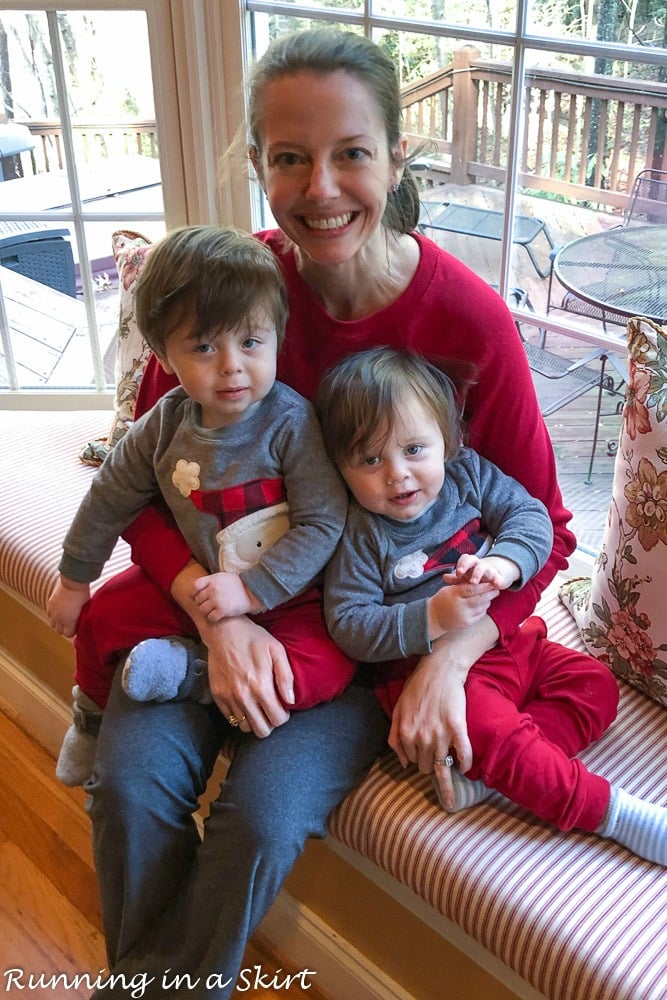 We kept trying to explain Christmas to the babies or just get them to say "ho! ho! ho!" but they are still just a little young.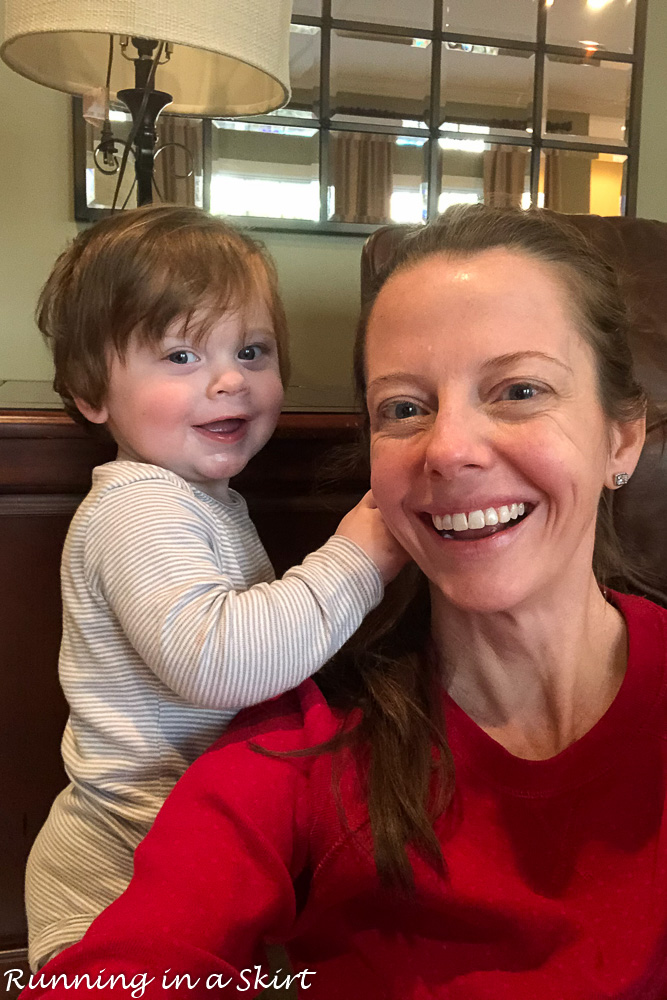 The Hubs and I debated a lot over what to do for our holiday meals. We talked about going out, but decided with the babies it just wasn't worth it. We also are trying to stay in until we can all get healthy again. We also talked about cooking a more traditional holiday meal. At the end of the day though we both love seafood so we decided to order some of our favorite seafood for a bit of a splurge meal.
For Christmas Eve was had these amazing oysters from Maine. They were so good and actually super easy to do at home.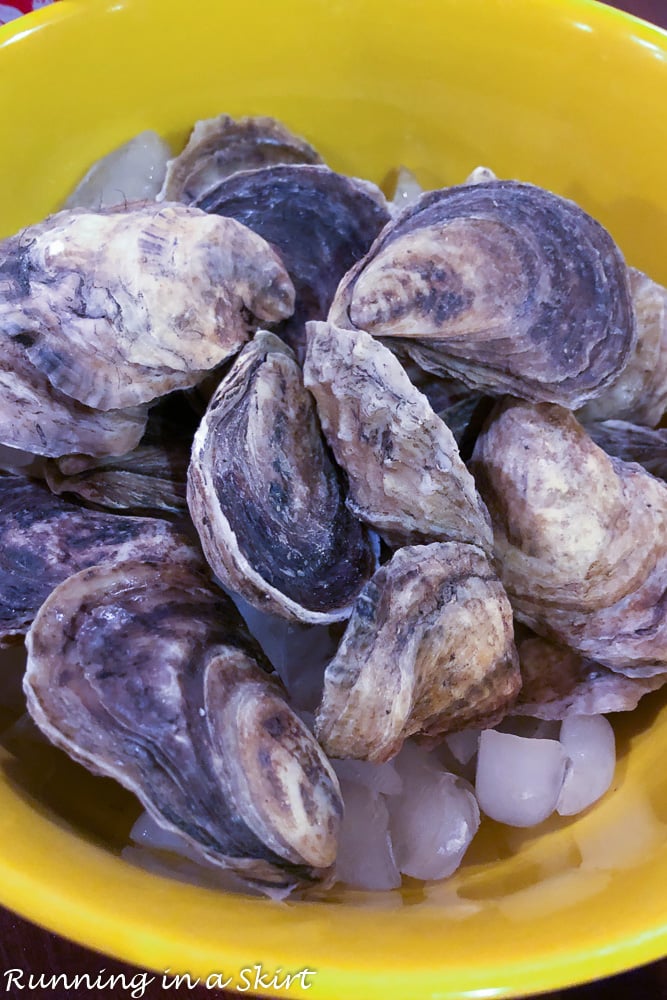 For the main course, we had smoked scallops, fingerling potatoes, and mushrooms. It was a feast and we loved every bite.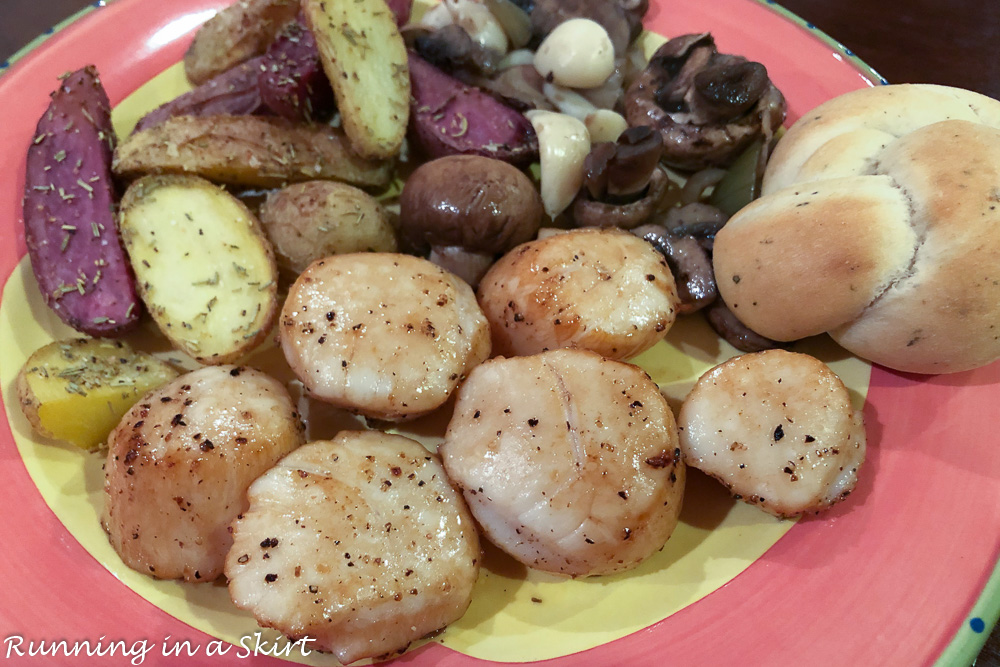 Christmas Day we woke up and told the babies Santa visited them!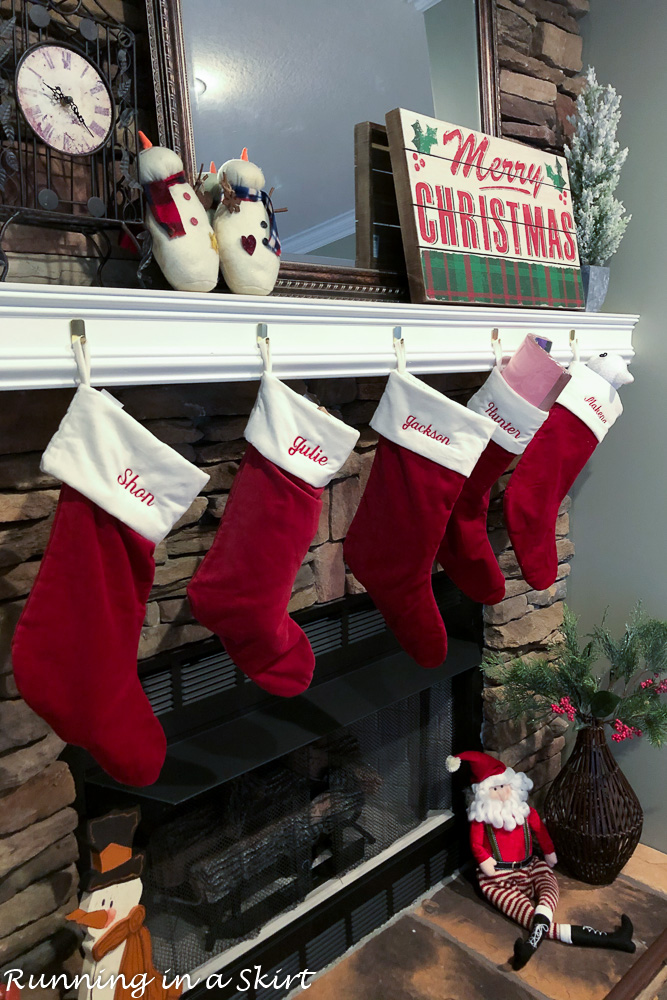 We had a few toys set up already and wrapped some boxes for them to play with! Most of our family went in on a swing set for them that we will get in the spring.
The hit toy was these cars from their Aunt Danielle though.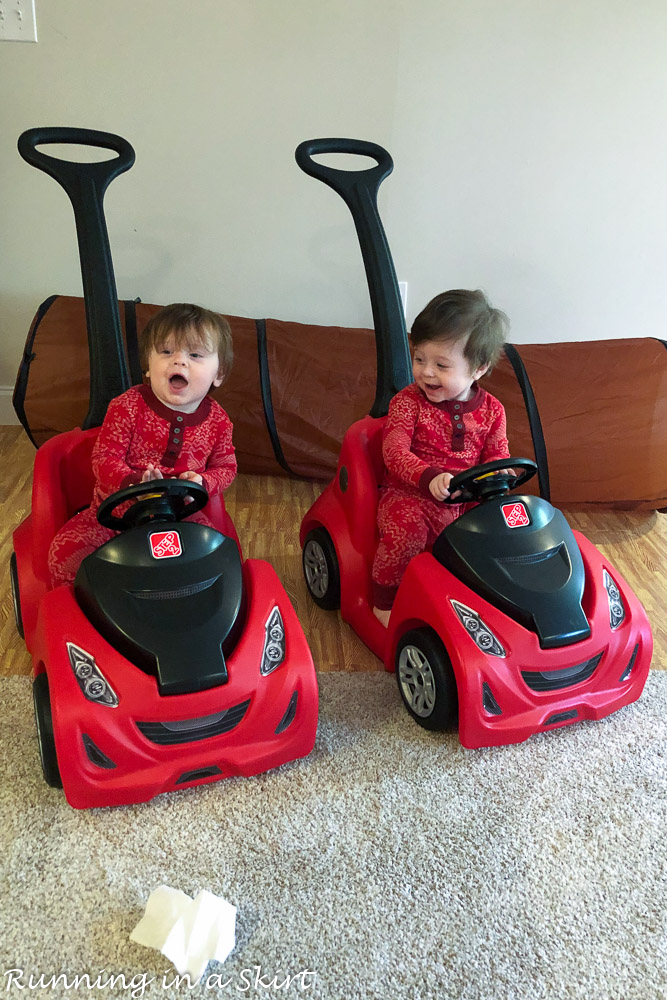 They both thought they were amazing and rode/pushed them around for the day.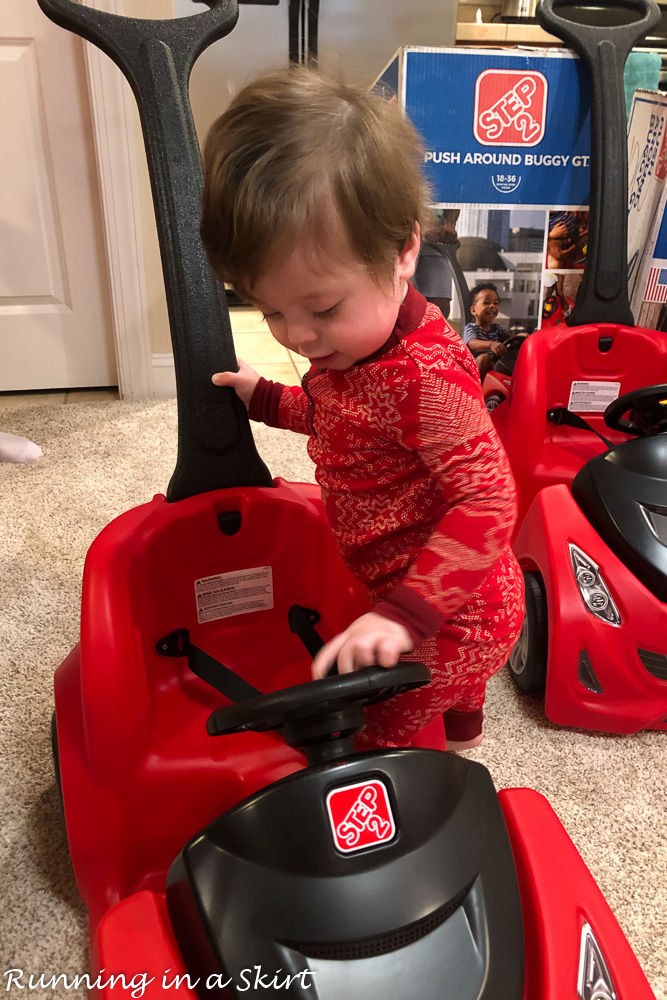 We are going to use them as outdoor toys when it warms up consistently but for now they loved playing with them indoors.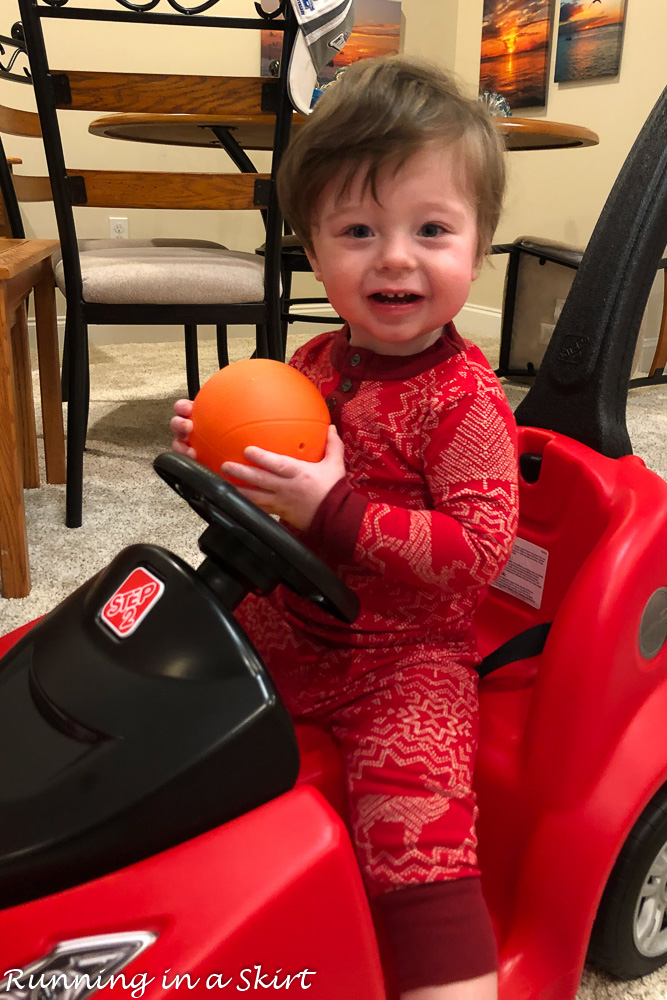 Jackson wasn't really into unwrapping but Hunter was so funny with the tiny pieces of paper he kept pulling off. I think the boxes and wrapping paper were as big of a hit as the actual toys. 🙂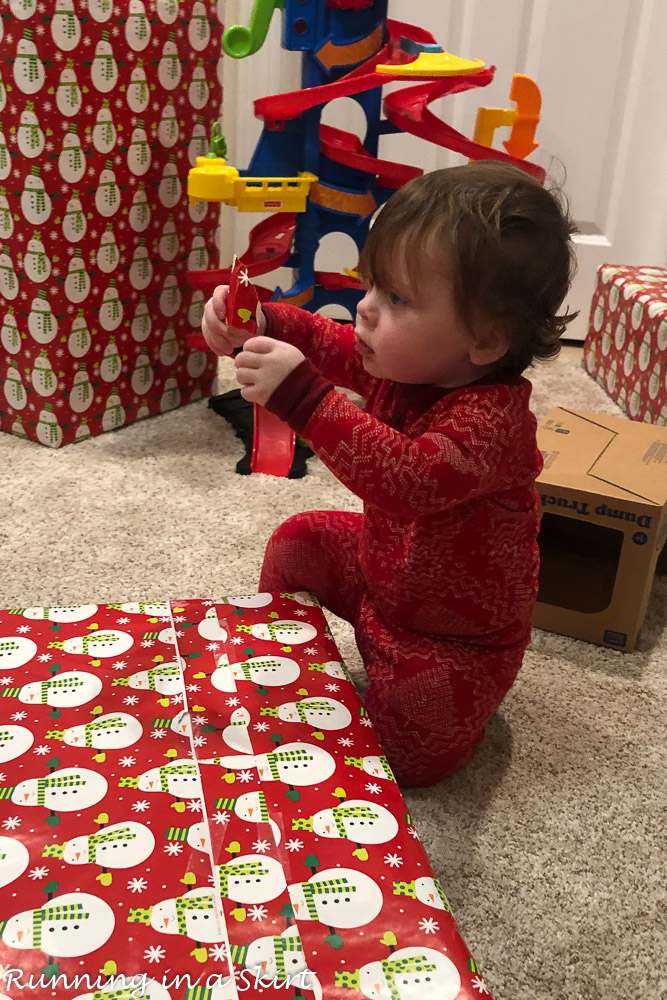 Hunter also loved this fun lawnmower from his Aunt Megan. He does this funny little grunting thing when he really likes something and that's what he is doing here.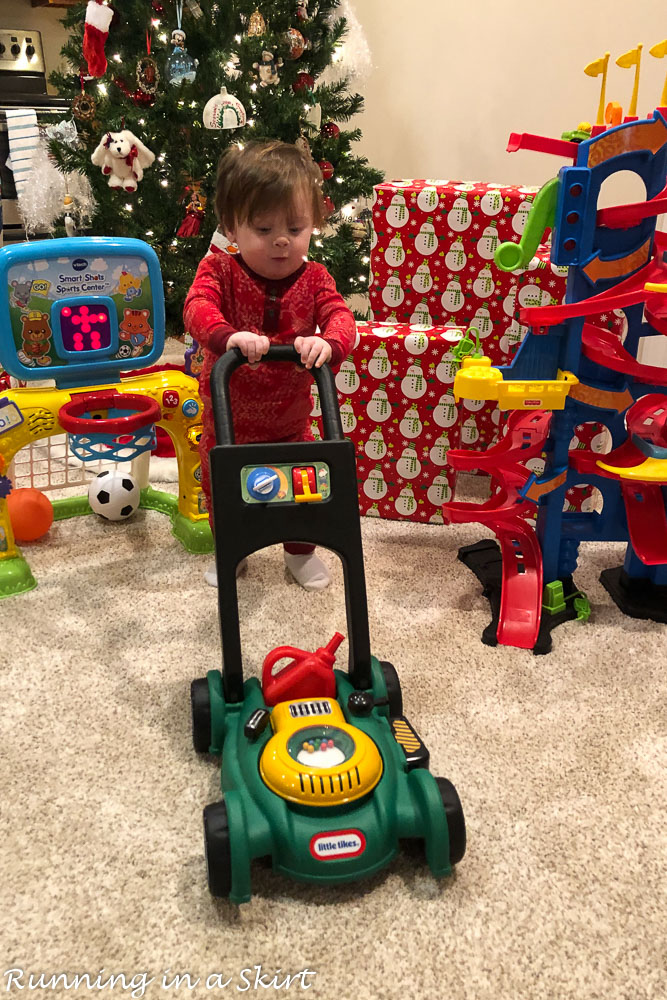 I got us matching jammies and we took a handful of hilariously terrible photos.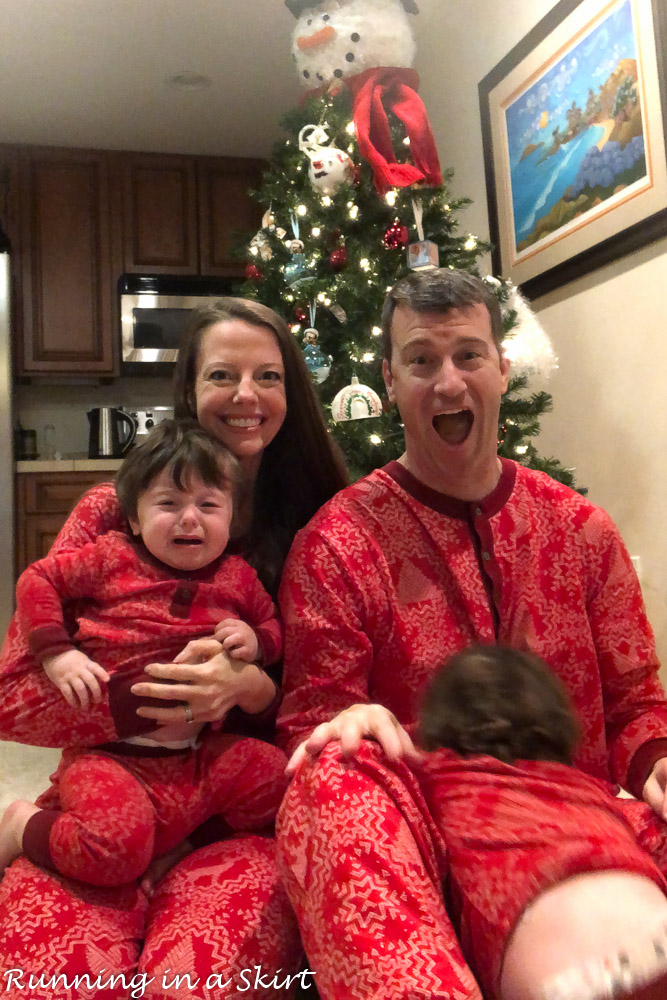 The boys had the best day... but posing for a family photo was NOT on their agenda of fun.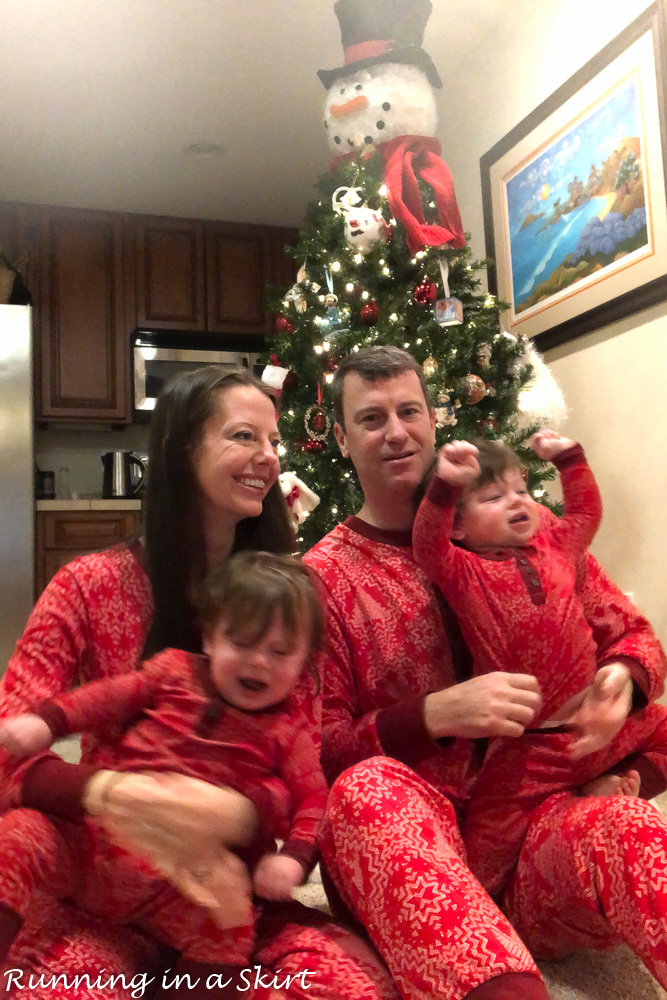 This one was the best we could do this year. I guess we will have a good story to tell them when they are older. I swear they had a good day.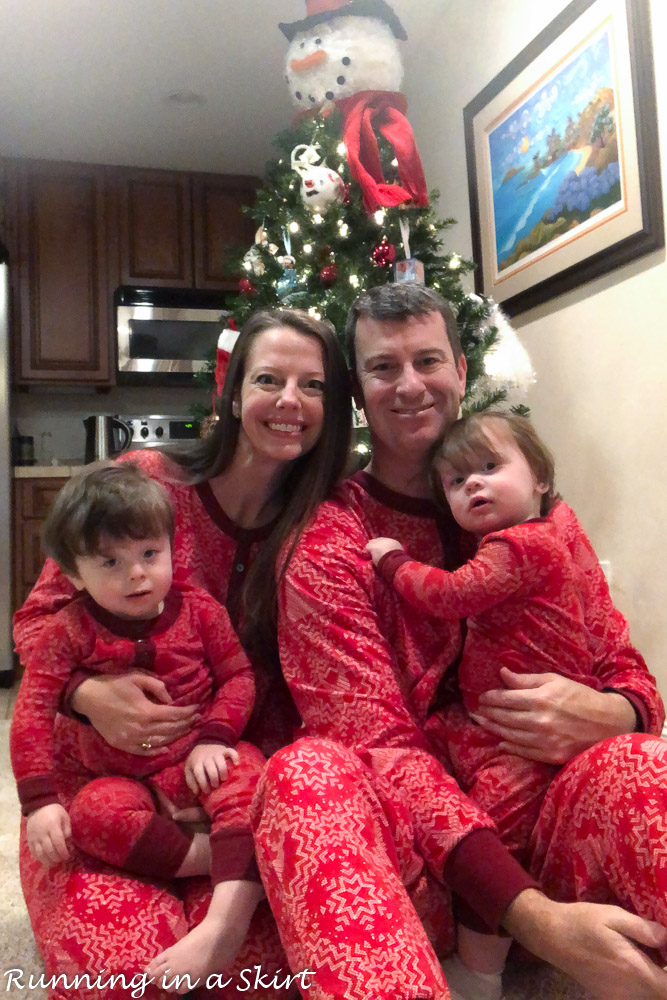 For dinner, we had more of our favorites. I made us a baked brie round.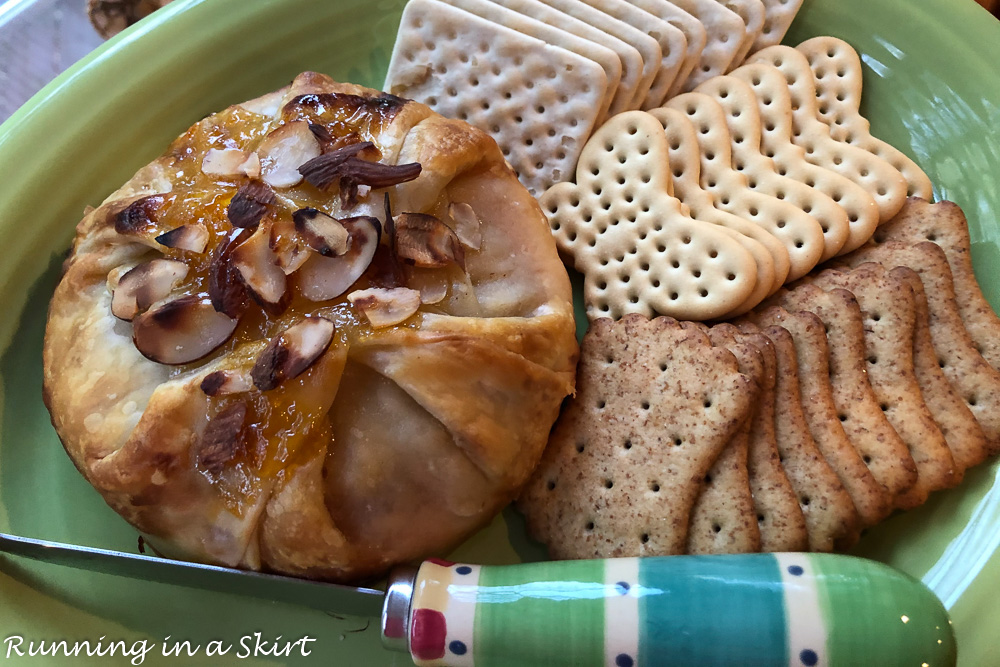 We also had two big bowls of mussels that came with our seafood delivery. One I made with a white wine butter sauce and the other was a spicy marinara. They were incredible.
Our food might not have been traditional but we decided that these were our own traditions and we'd do stuff we actually liked!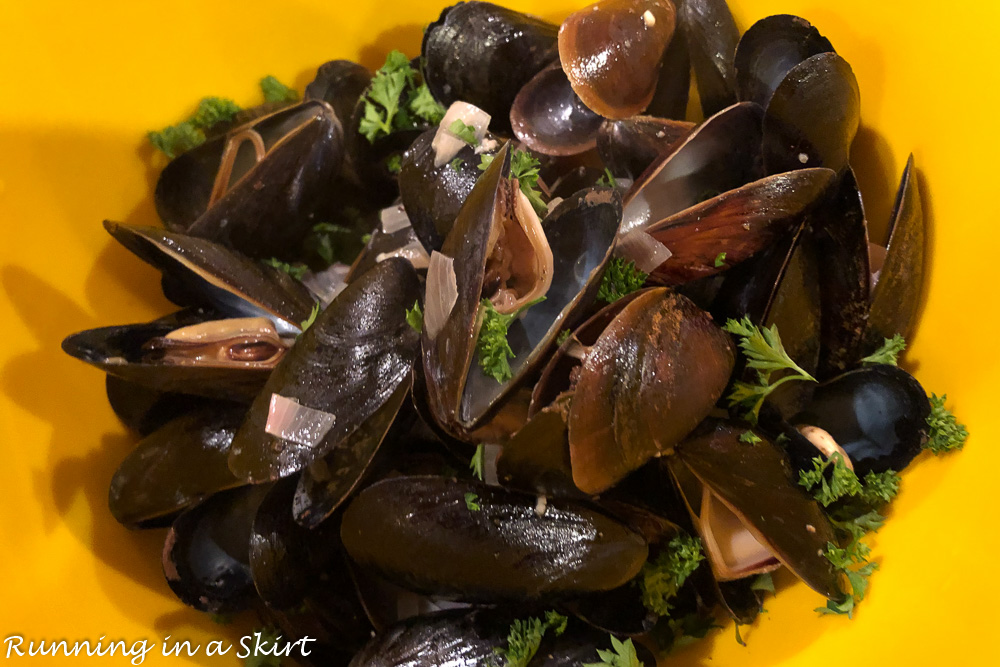 I can't believe the boy's second Christmas has come and gone. This one was SO much better than their first Christmas when they were just a month old and had acid reflux that kept them screaming for most of the day. Just for fun here is that photo!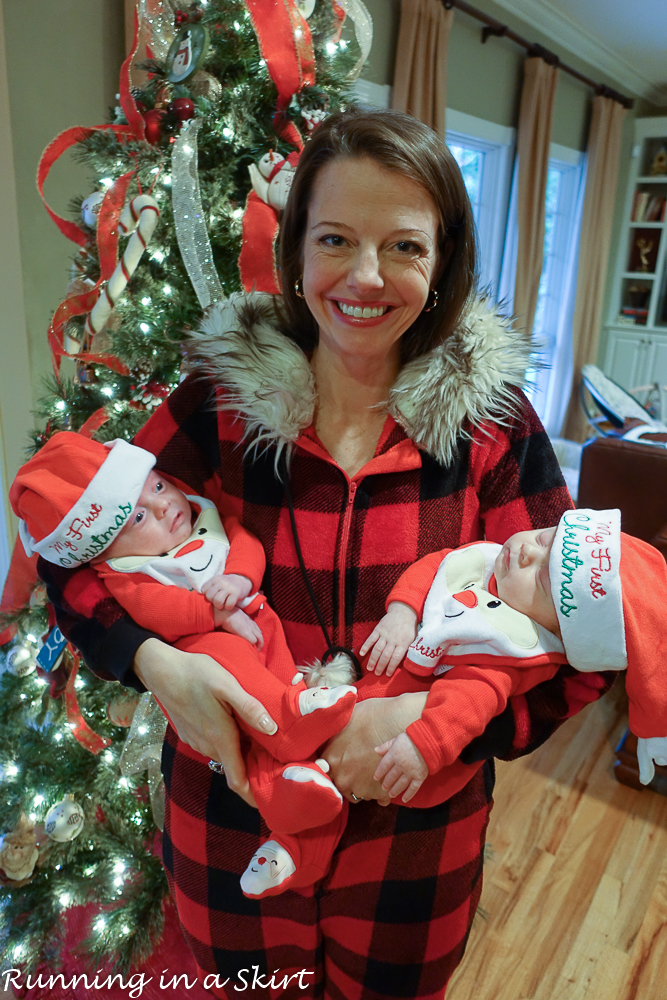 While they were still too young to get what was happening they did really enjoy the new toys and had so much fun playing. I can't wait for years to come when we can not only teach them about Santa but take them to church and have them understand the real meaning of the holiday.
Christmas is certainly a lot more fun these days. I hope you had a magical holiday too. I'm taking Wednesday off blogging again for the holiday but will be back Friday was January's Recipes to Try This Month.