Hi everyone! I can't believe the twins' third Easter has come and gone. We had a lovely weekend celebrating the holiday and we even had some company. The Hub's parents came to visit and we had a great time sharing the holiday with them.
Before we dive in, did you miss anything new on the blog this week?
We celebrated Easter all weekend and here are some of the highlights.
First up was the twins' first time coloring Easter eggs.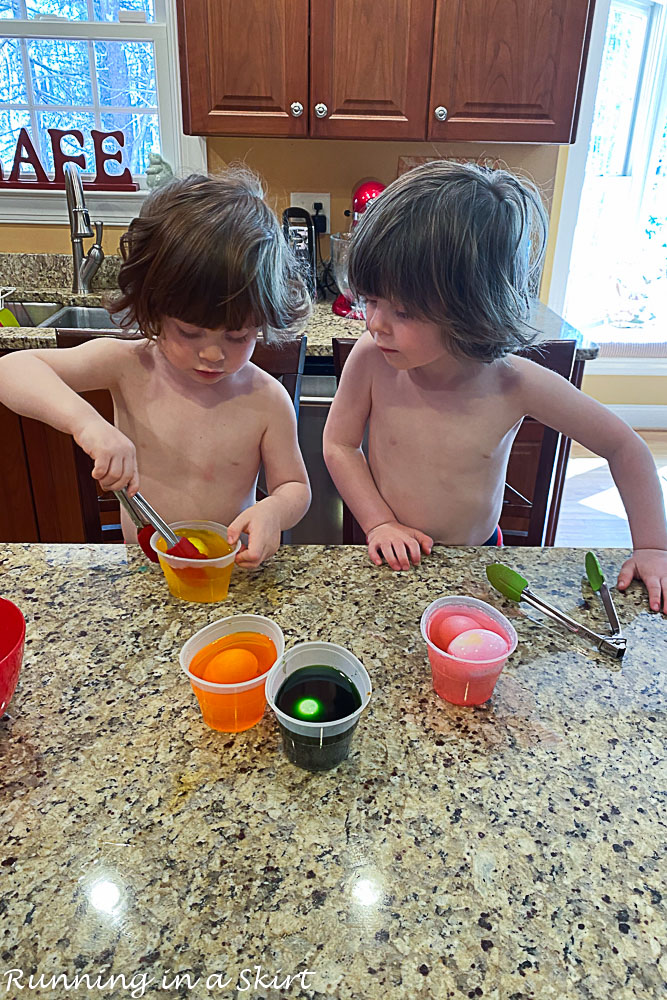 They really liked it but I have to admit it was a little stressful once I realized how easy it was for them to spill the dye and the eggs to get cracked.
We had a good time though and got it done!
The boys had so much fun with their Easter egg hunt last year and that we turned this one into a two-day event and did it on Saturday and Sunday.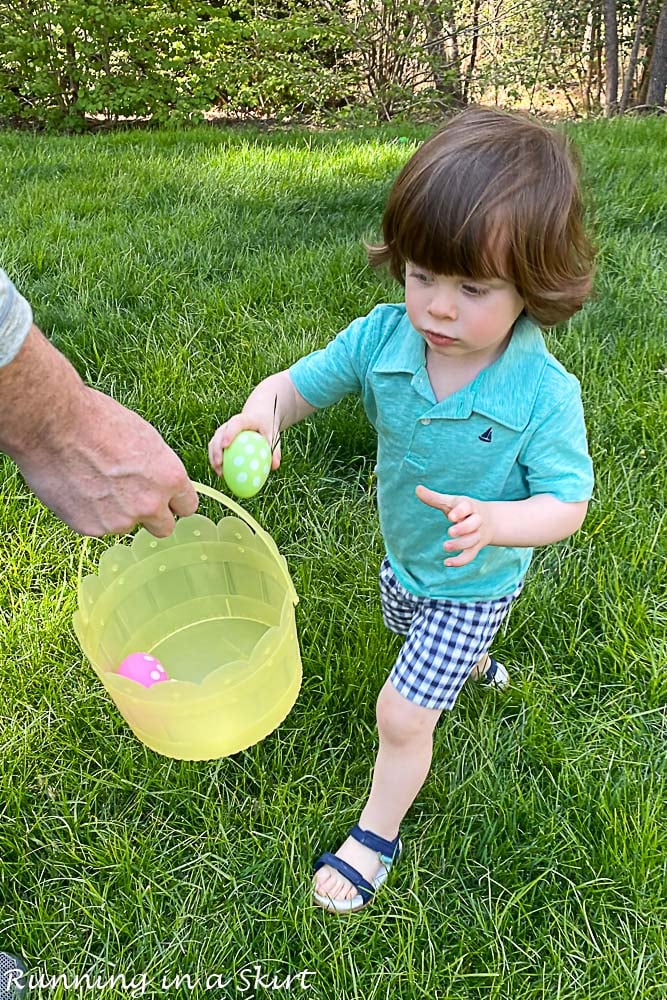 They really got it this year and it was honestly even more fun.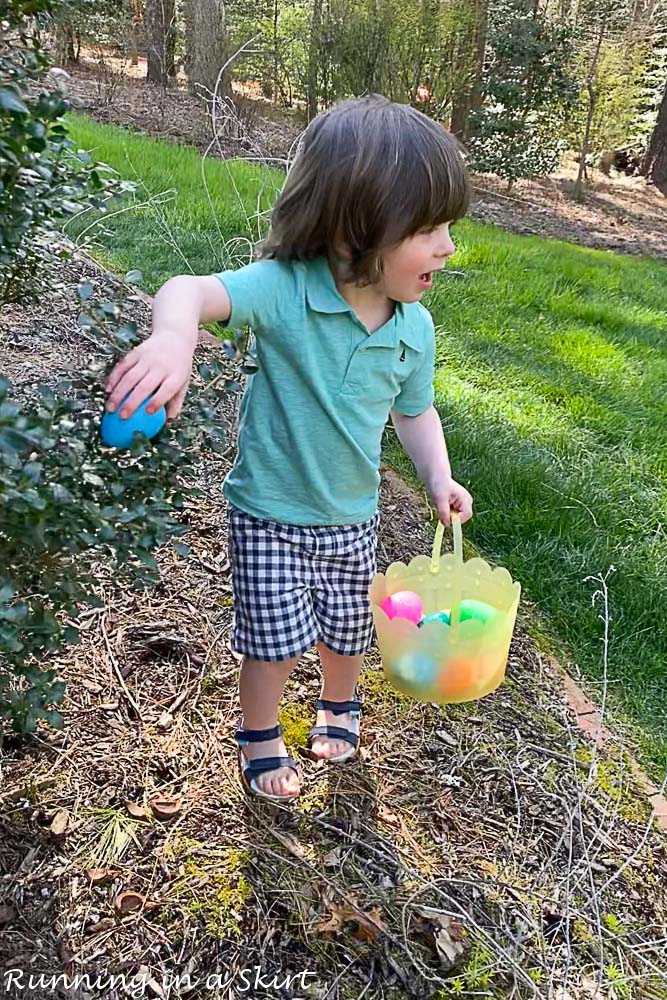 The second time they ran outside at full speed to get to the eggs first.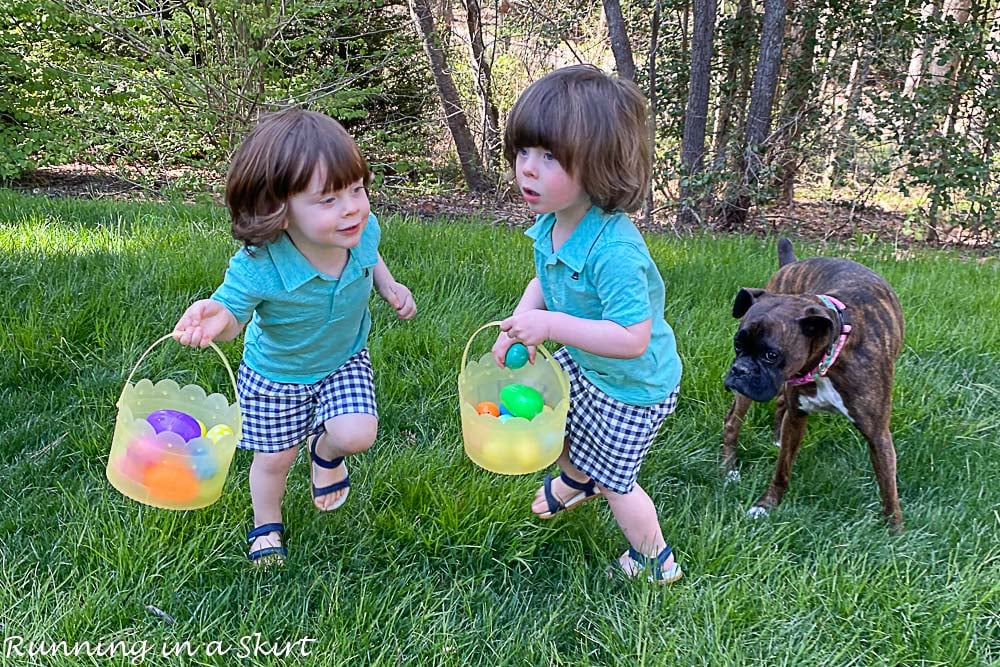 Hunter was particularly funny and competitive over it. He was laughing so much every time he found an egg.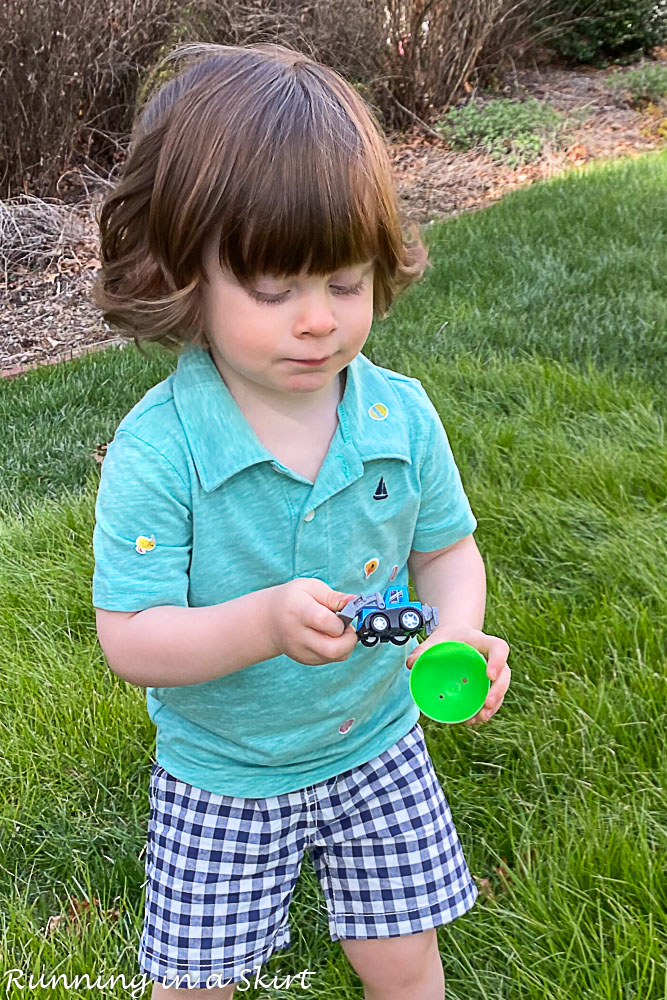 I put little car toys, stickers, and yogurt bites in the eggs and they were thrilled.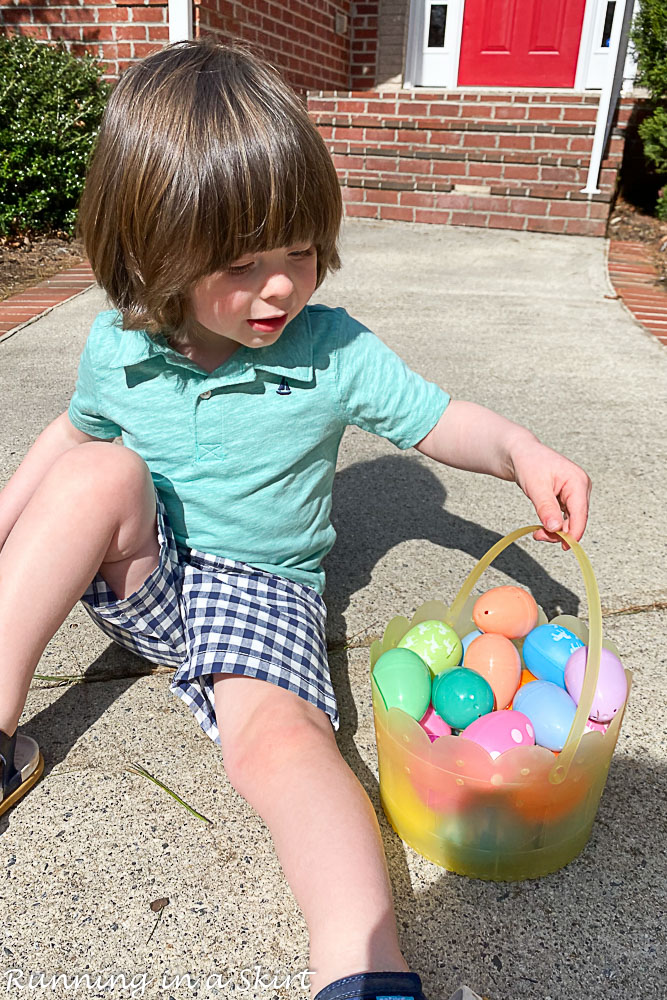 It was such a pretty weekend weather-wise and we had so much fun.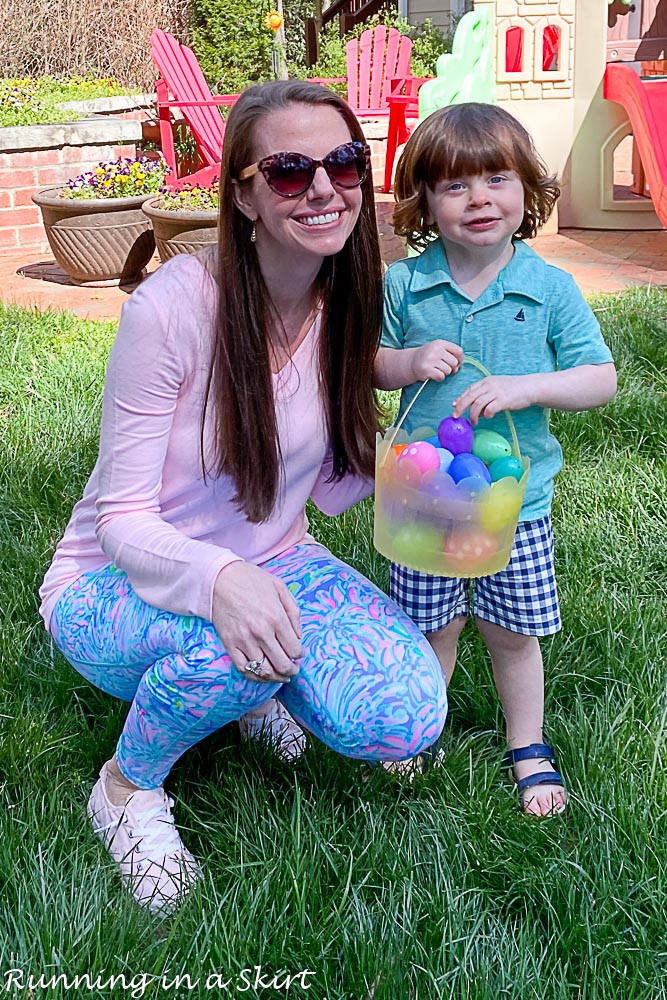 You've got to love spring days like this!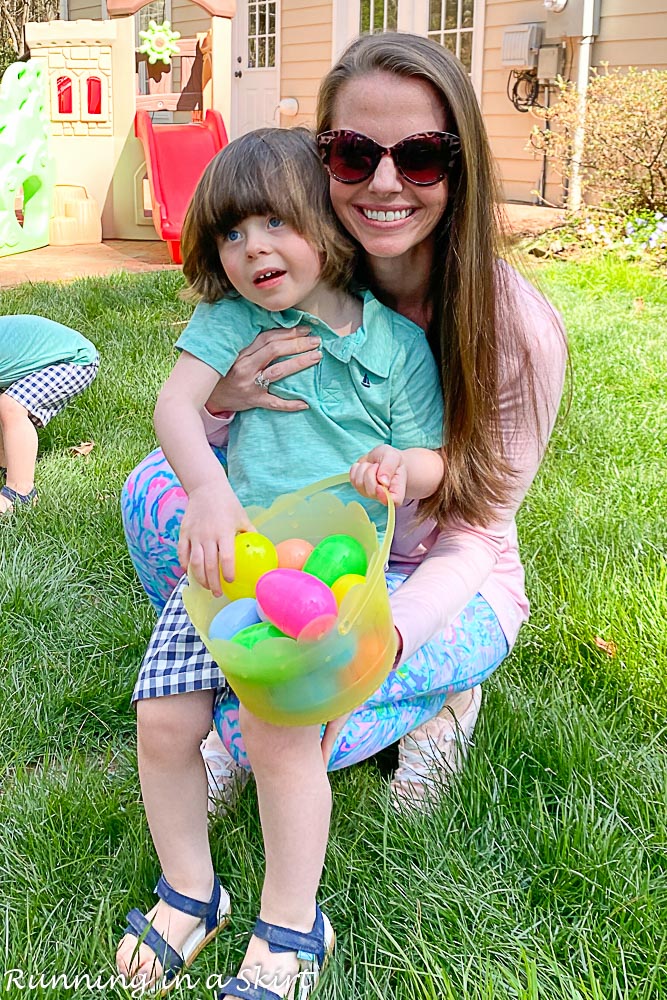 We hyped up the Easter bunny coming to visit this year and the boys were so excited to get presents.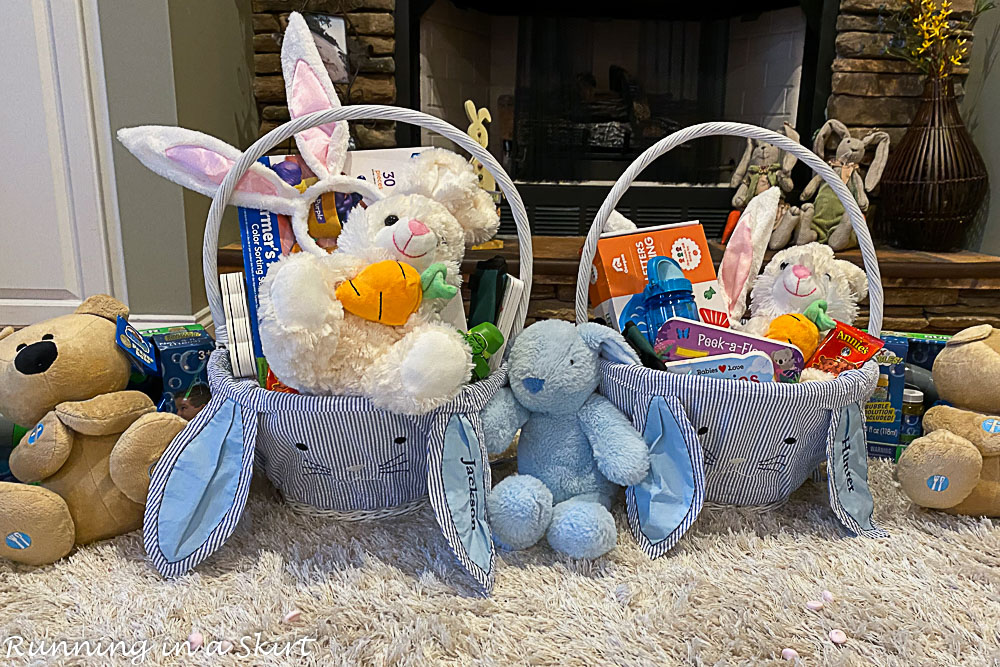 They even sat and got this photo for me to be "good" for the Easter bunny.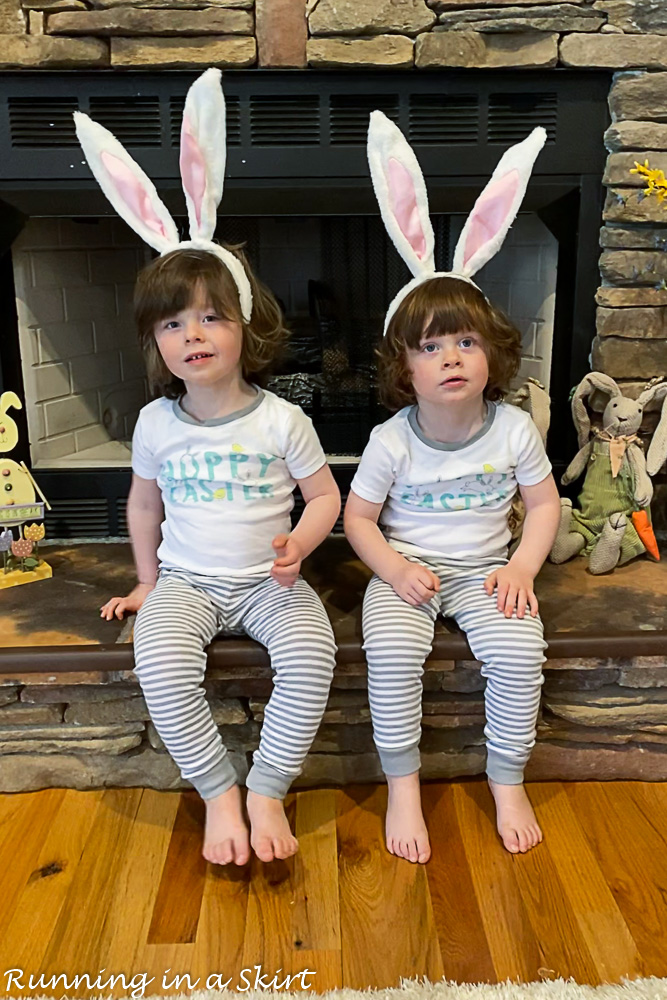 Hunter was a big ham about it.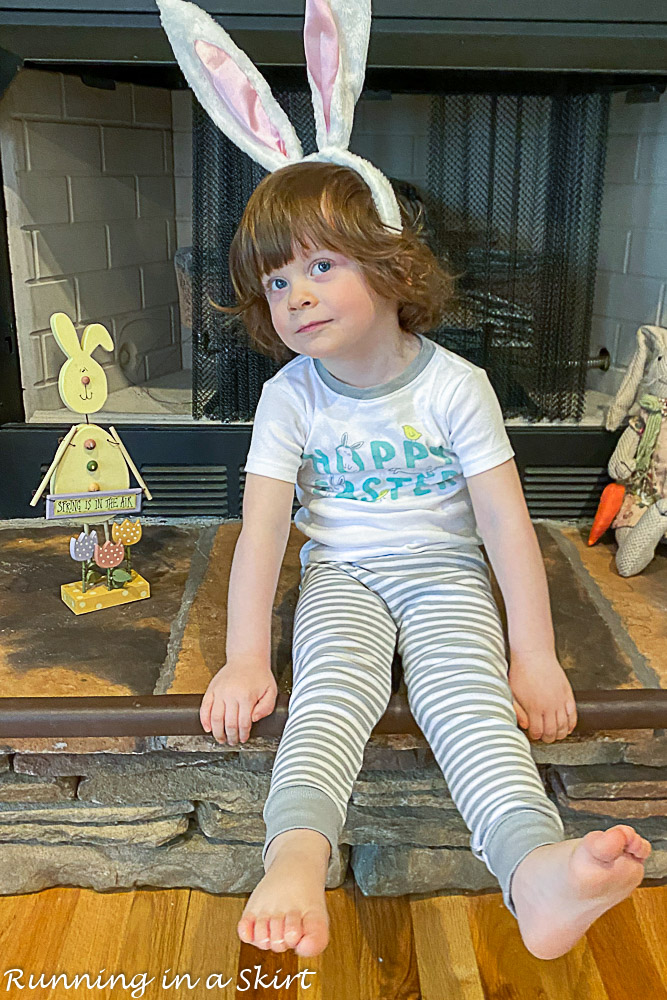 On Sunday morning the boys opened a few gifts.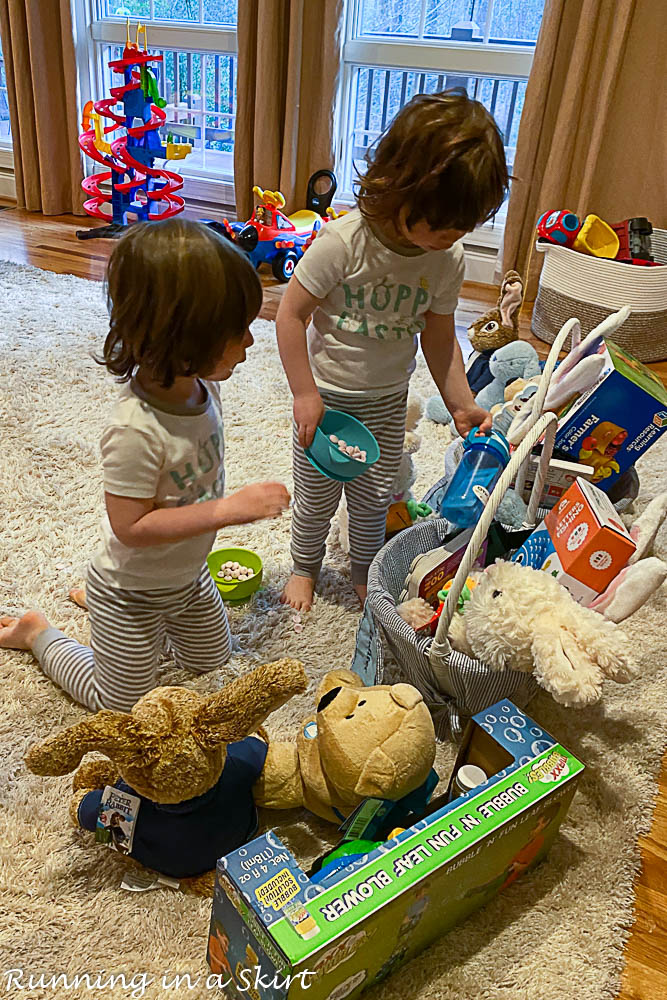 The biggest hit was this bubble leaf blower. Toddler Moms- I highly recommend this! We got hours of fun out of it.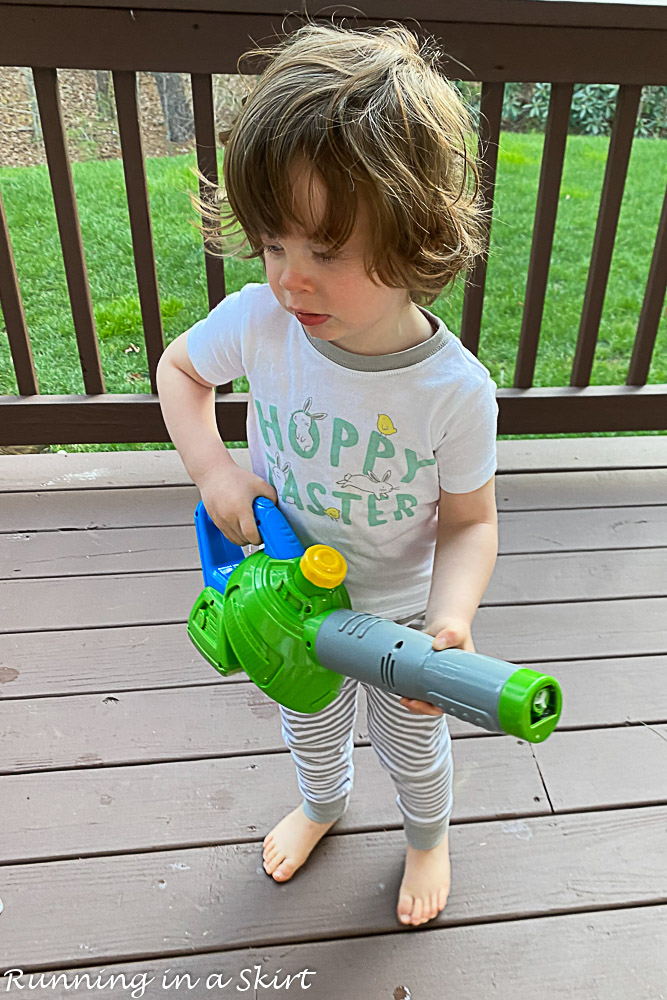 After gifts, I put together a small Easter brunch for us. I was missing going out, so I tried to make the best of it at home.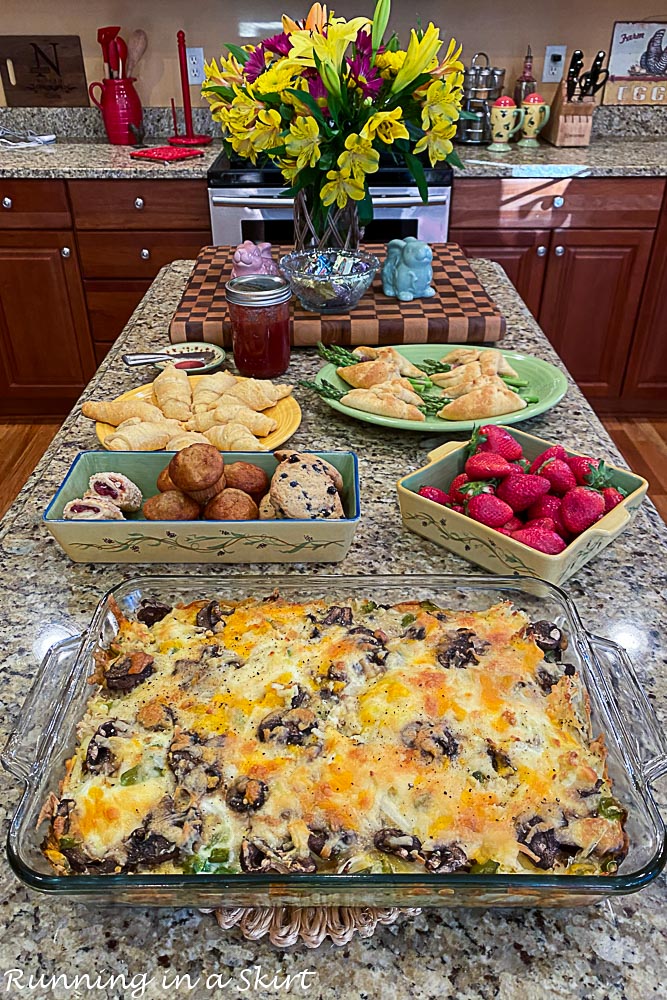 We spent the rest of the day outside doing more Easter egg hunts and hanging out with Bobby and Pap.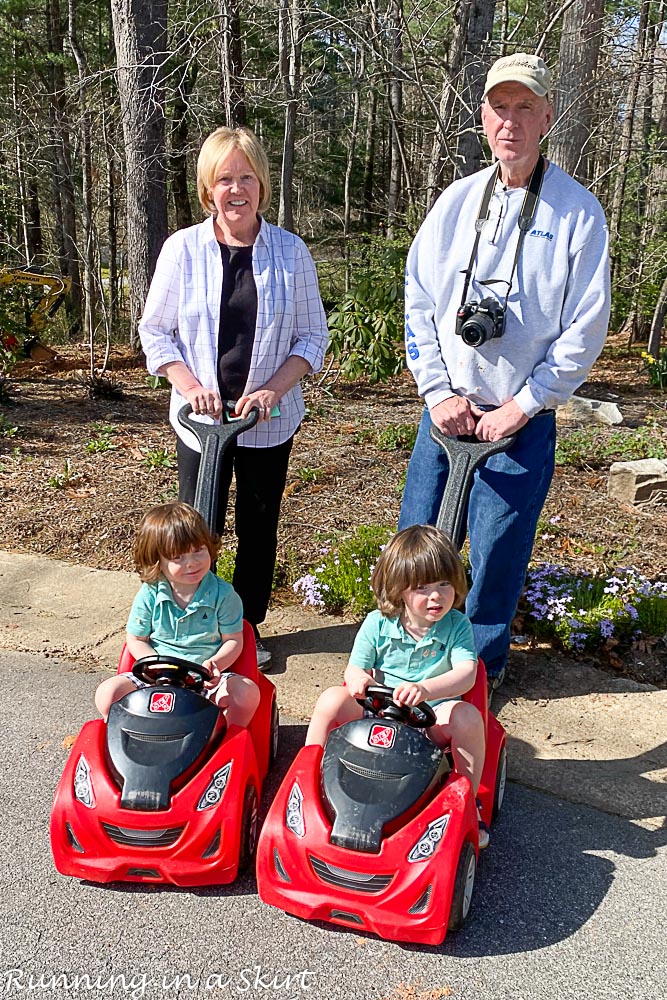 Easter 2021 was certainly a memorable one thanks to these two.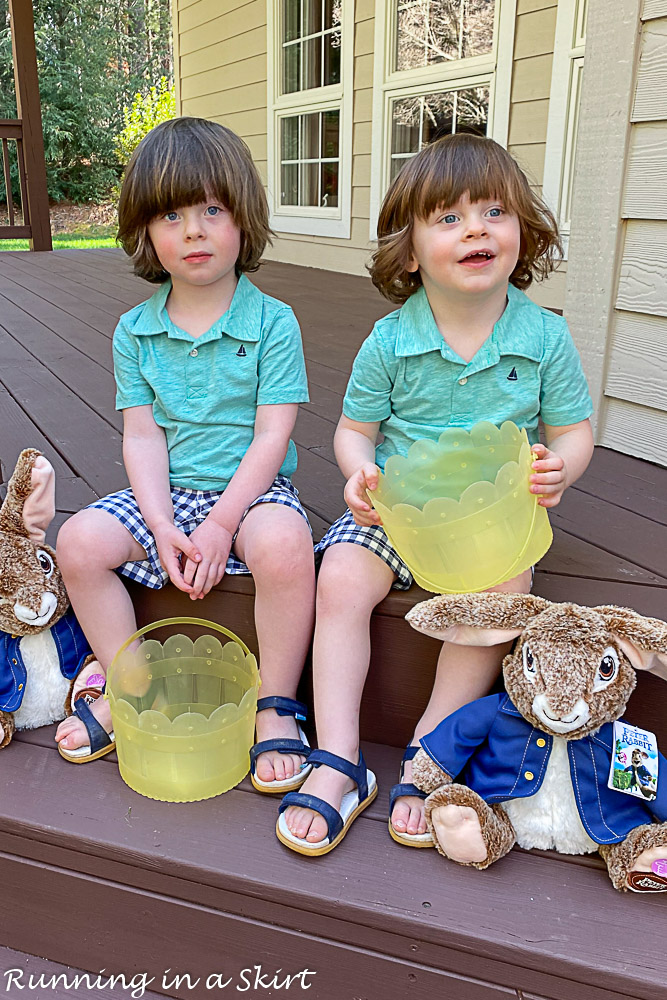 They are at the age where holidays are so much more magical because everything is so new and exciting. It's really fun to see the world through their fresh eyes.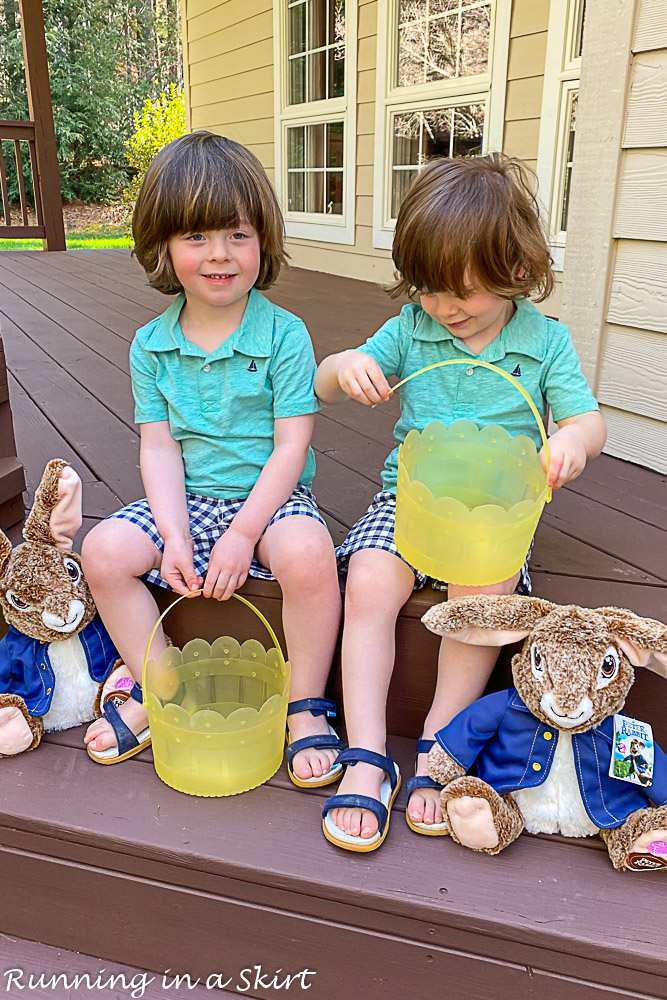 I hope you had a wonderful Easter too. After two years of Easter at home, I'm starting to think it's really not that bad. 🙂