Hi guys!
In the middle of the twin newborn chaos, I had a photographer come to the house to capture some photos of our little family. We loved the hospital photos, but I wanted to capture this special time at home too. I underestimated the amount of work that would take to actually make that happen and I felt like a complete trainwreck during the entire experience. Luckily the photographer worked her magic and brought a sense of calm to the photos that didn't actually exist. I could not be more thrilled with them and am shamelessly going to spam y'all with them today. 🙂
I hope you enjoy!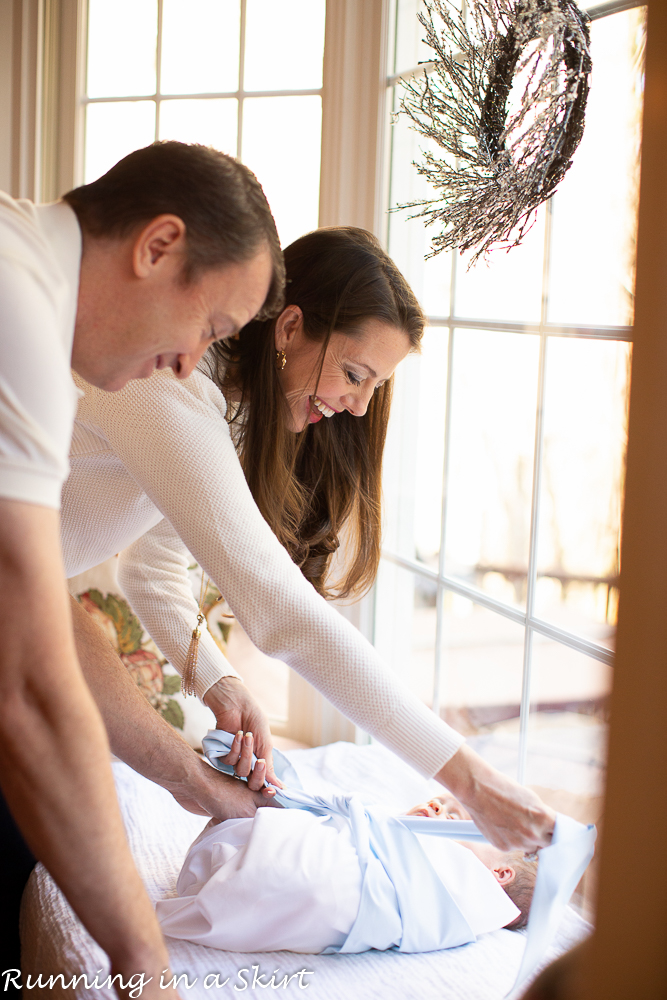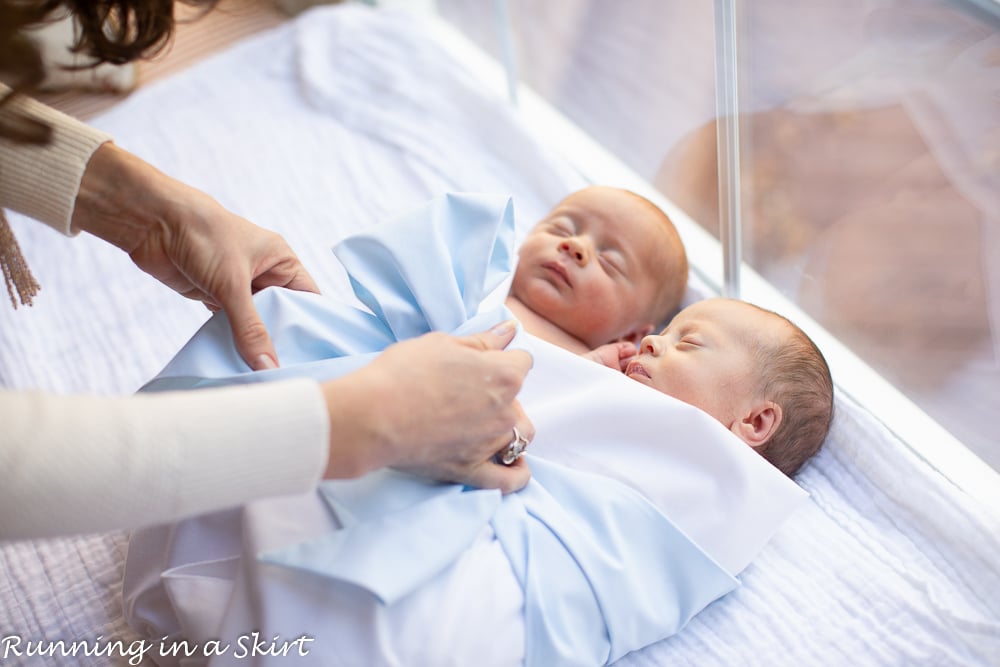 Hunter on the left and Jackson on the right... there will be a pop quiz on who's who at a later date. 🙂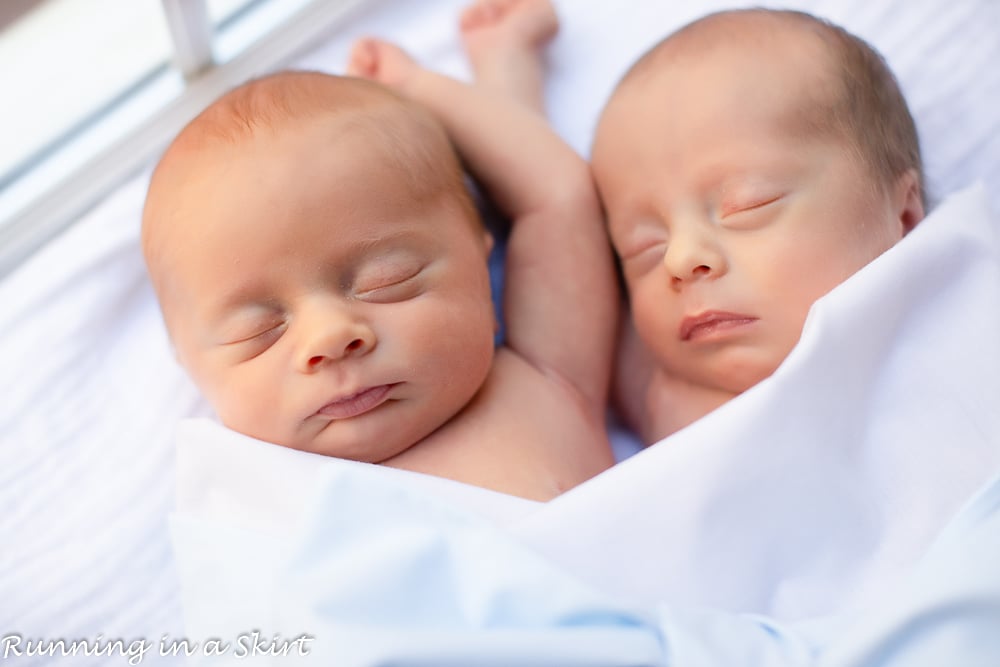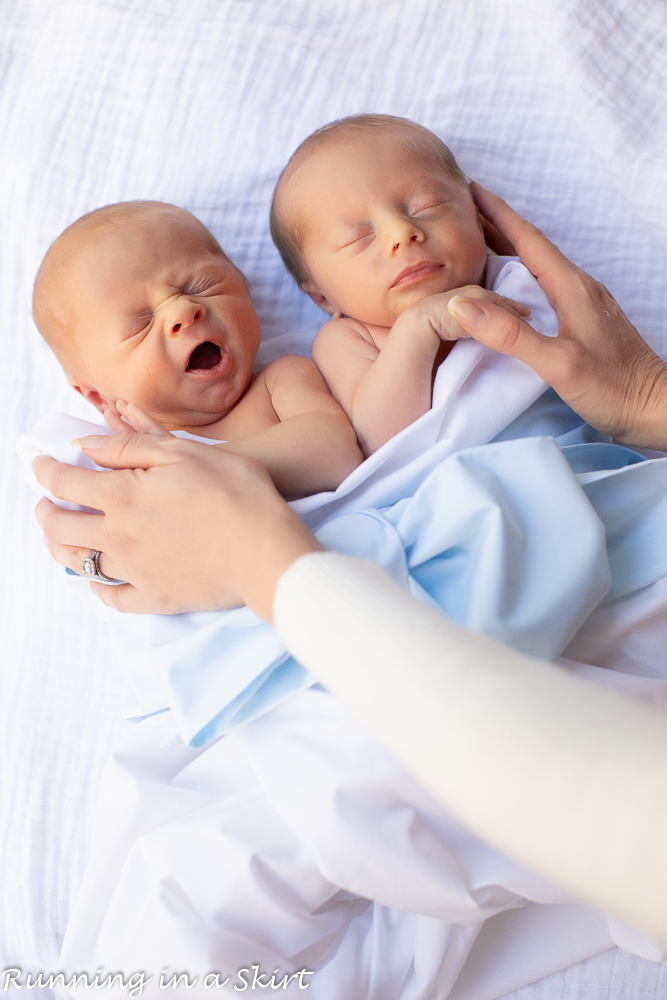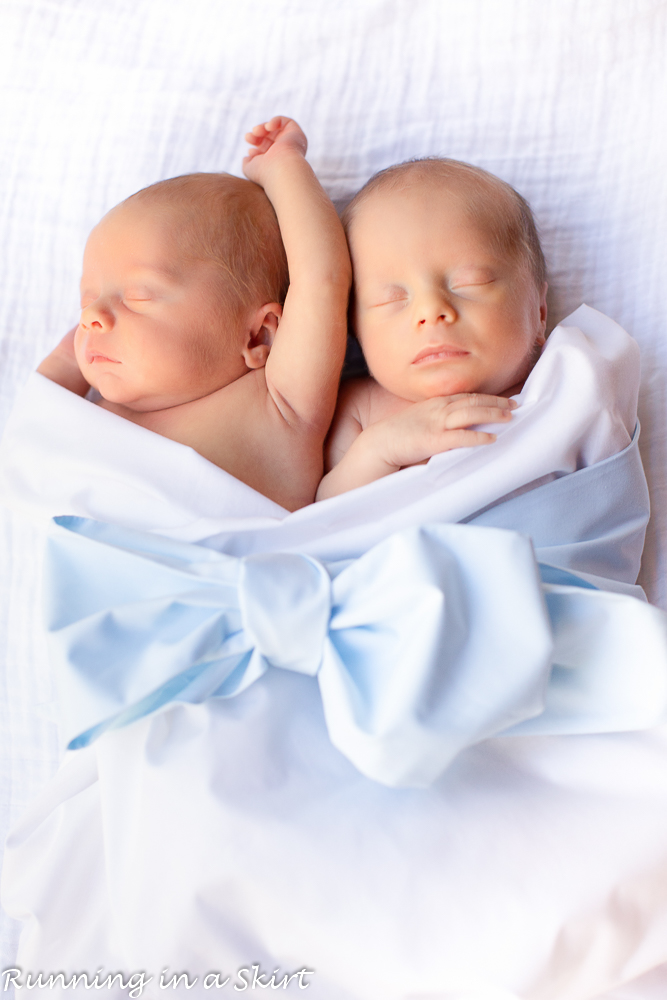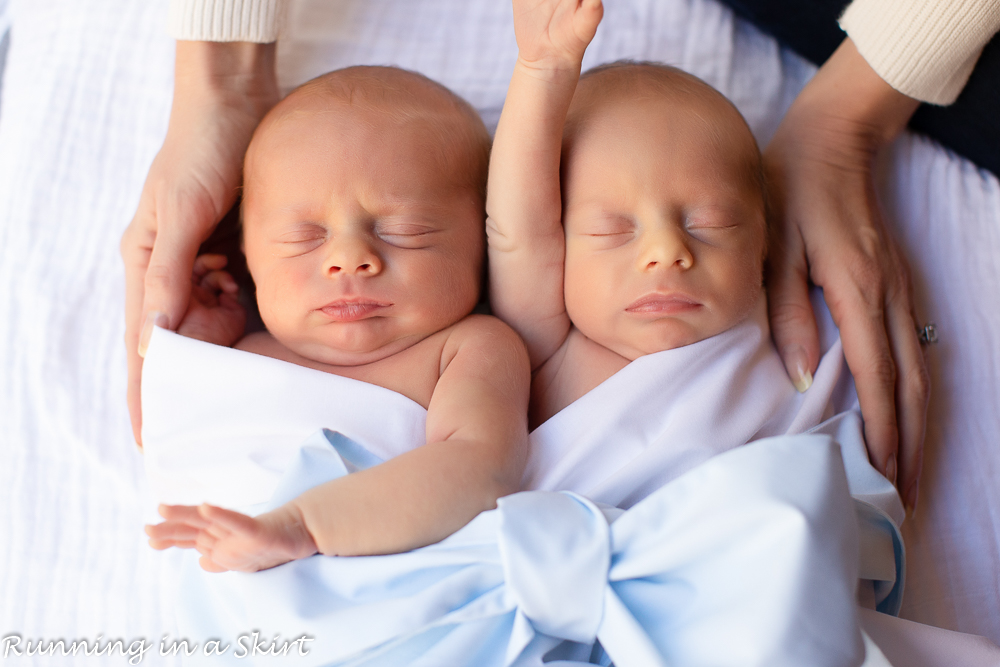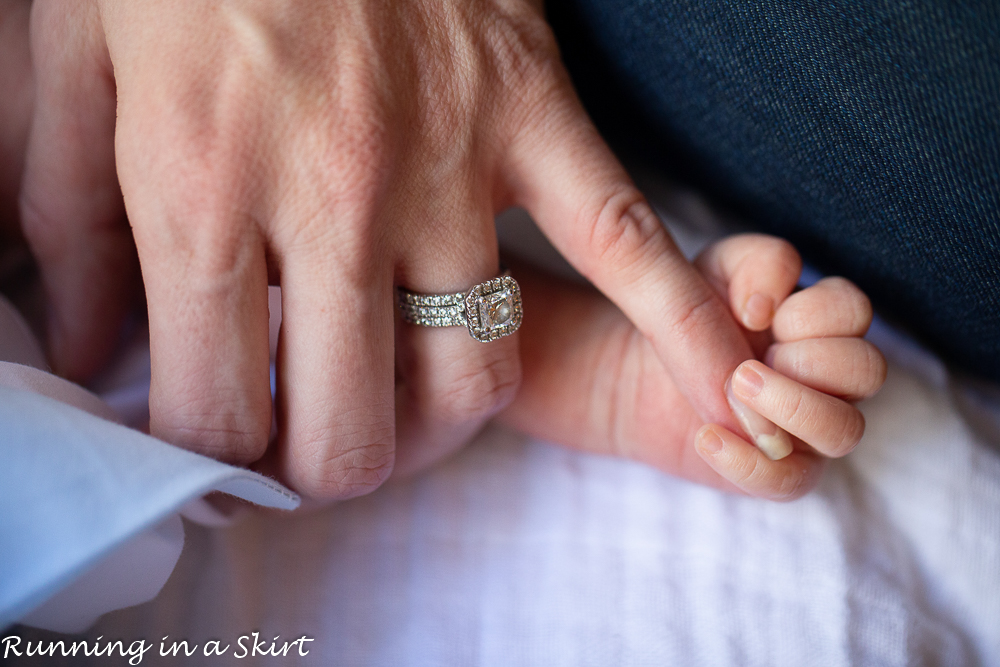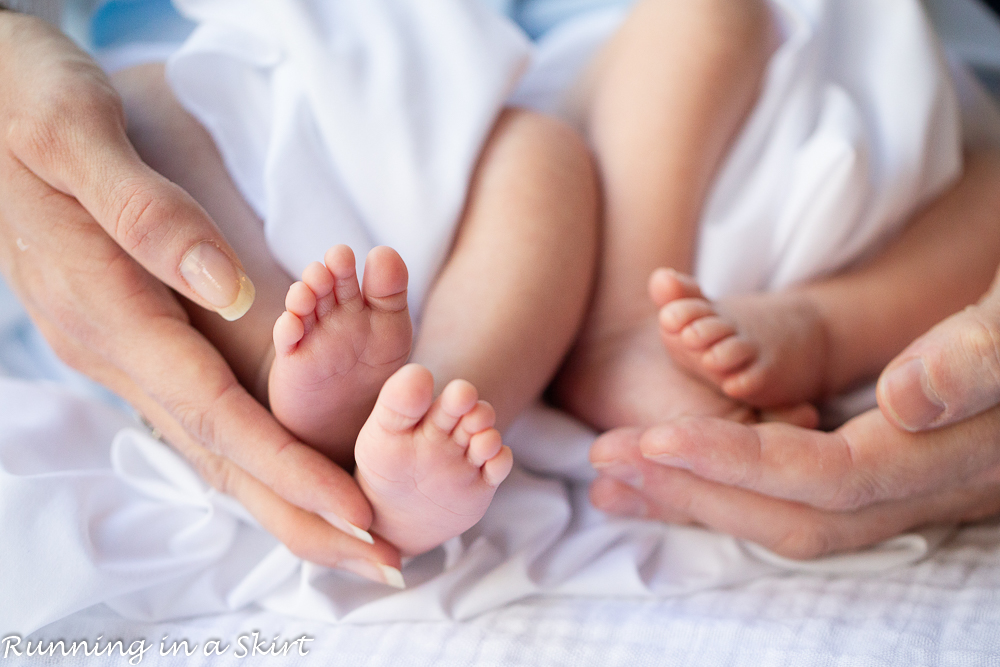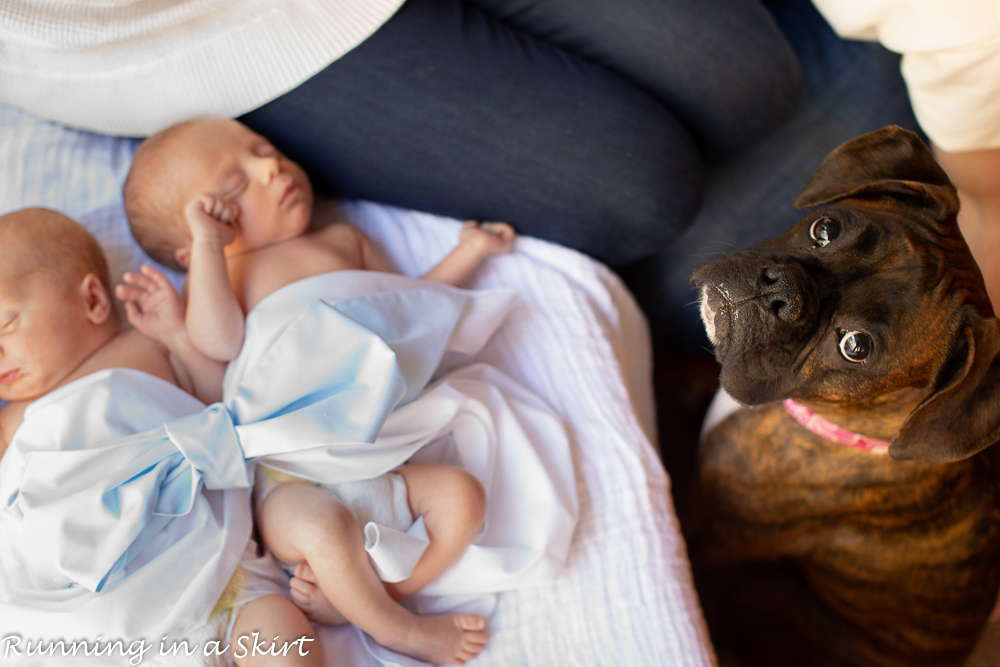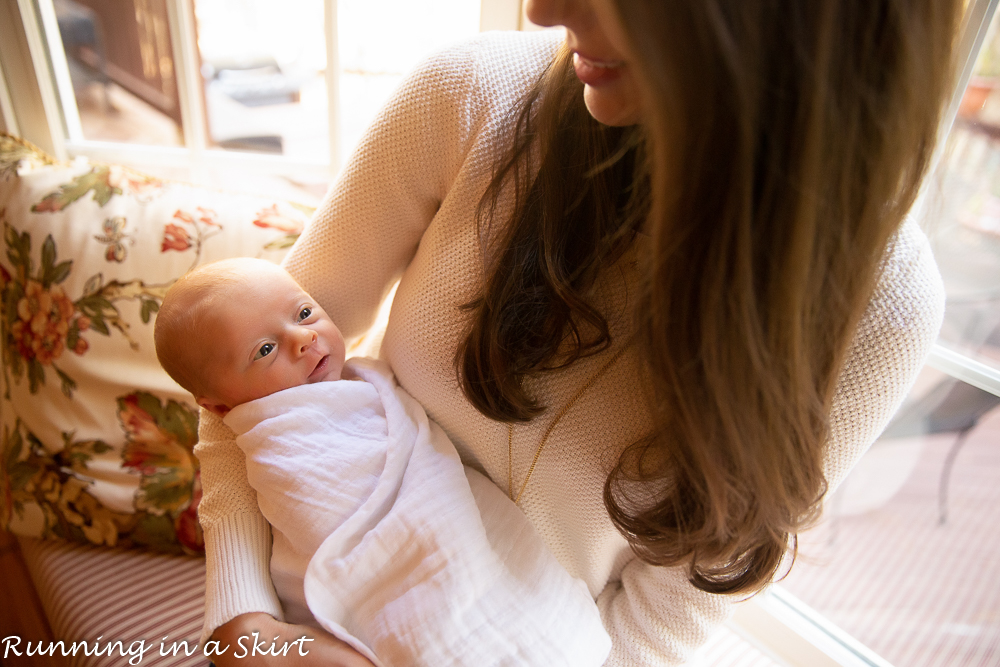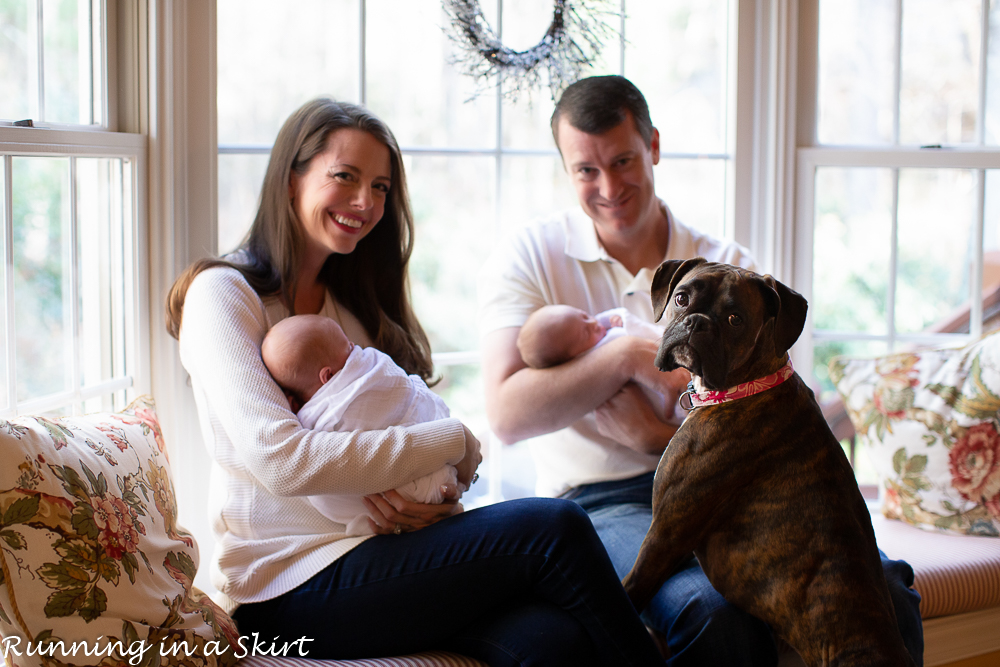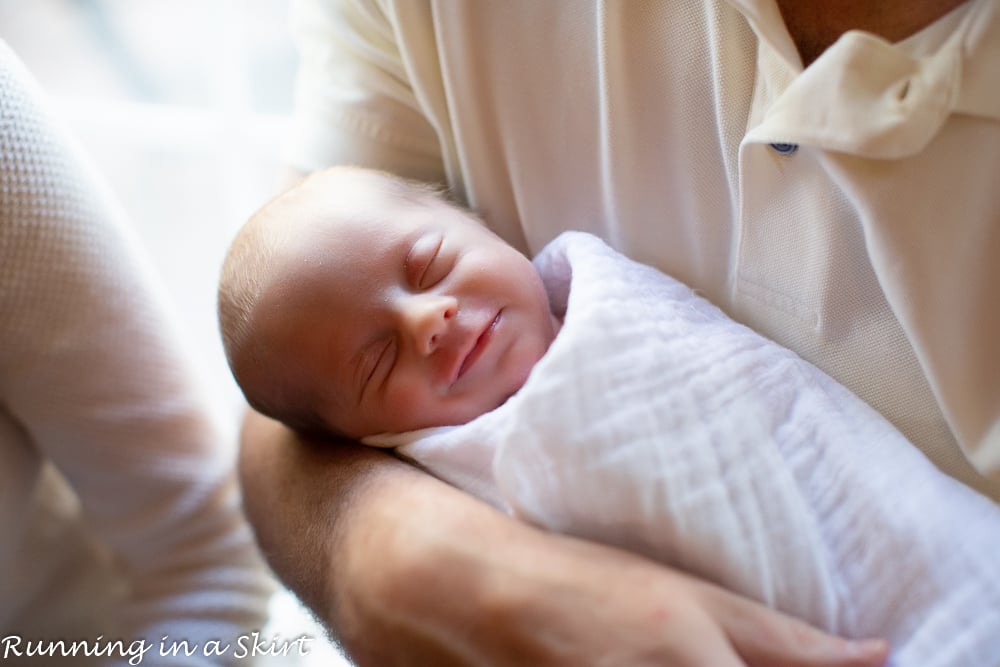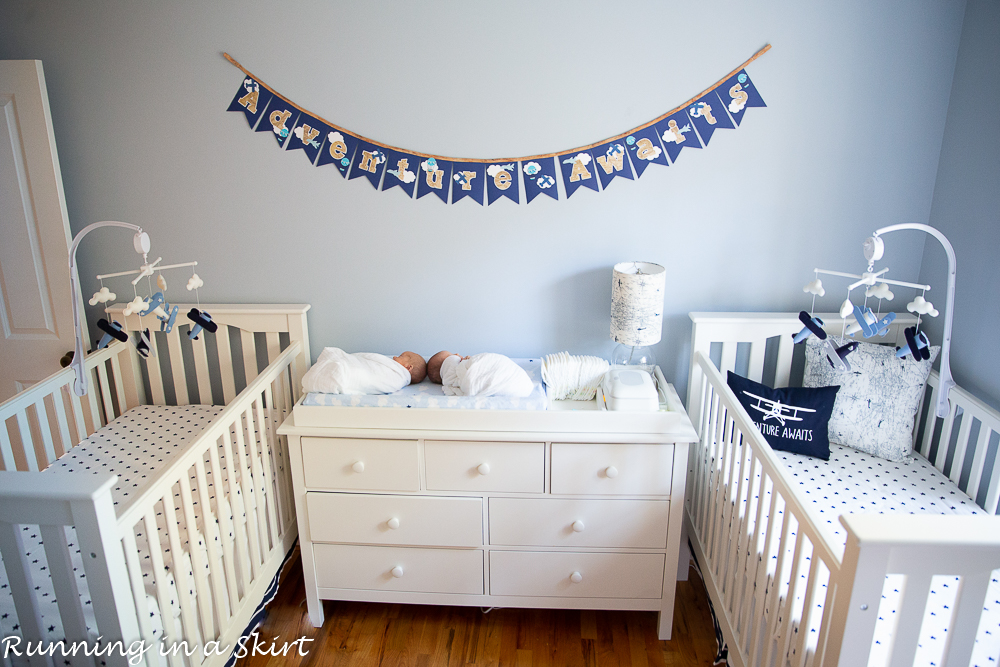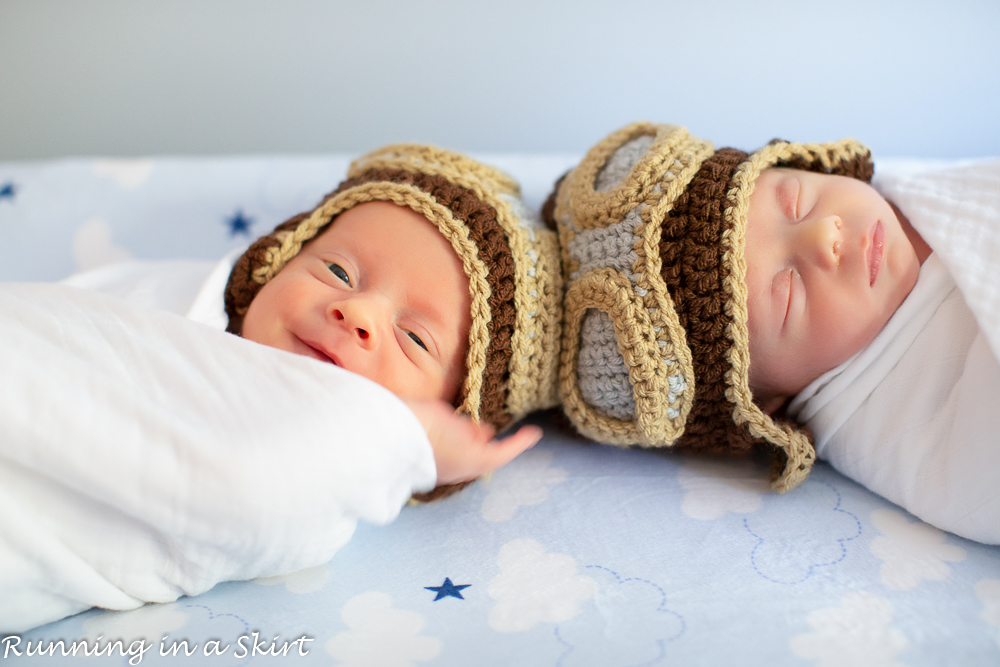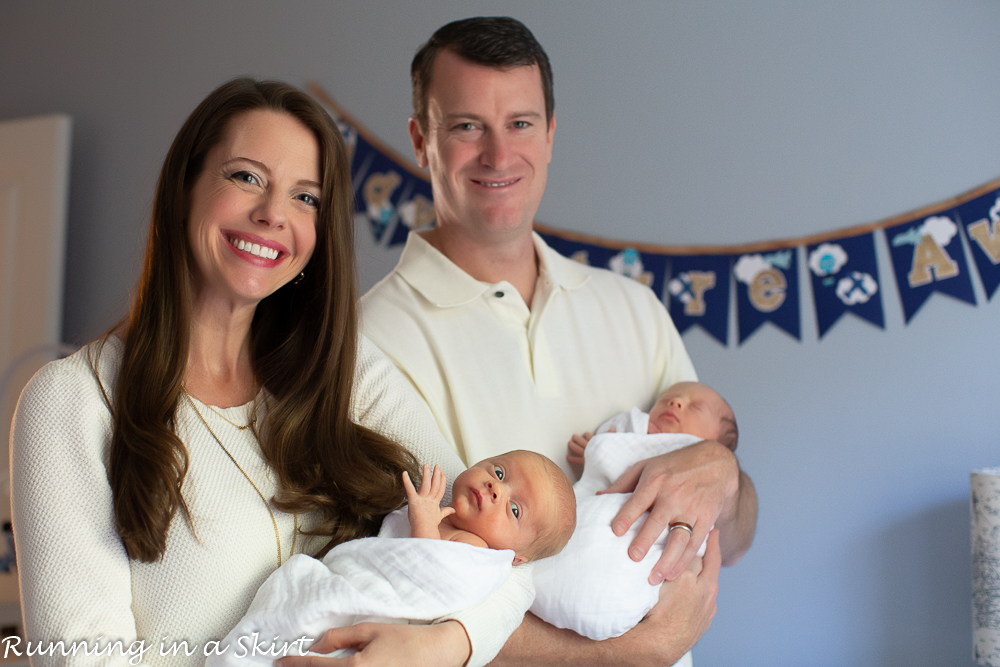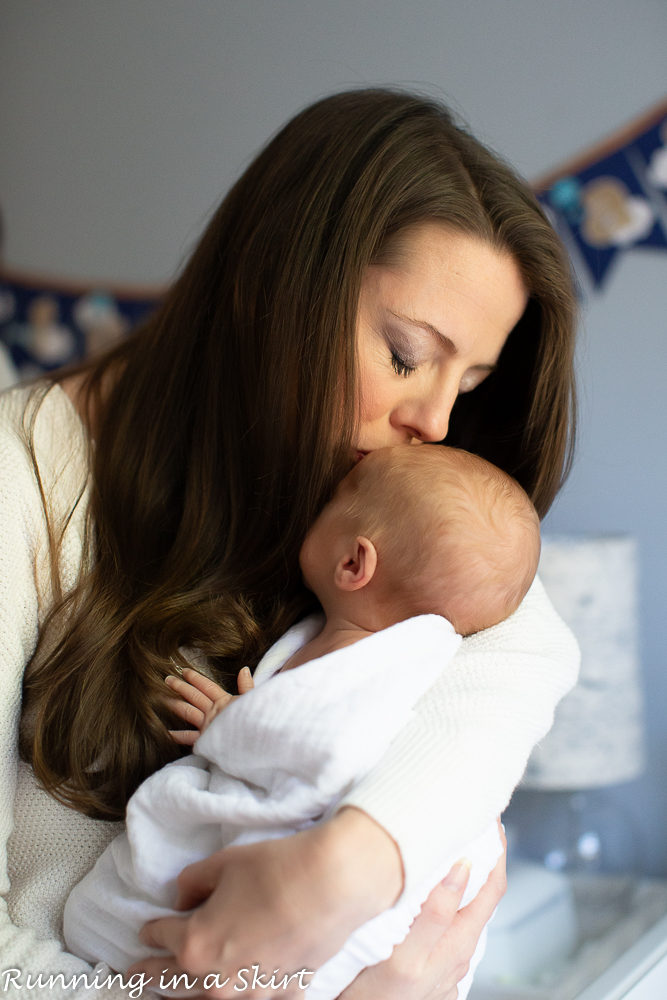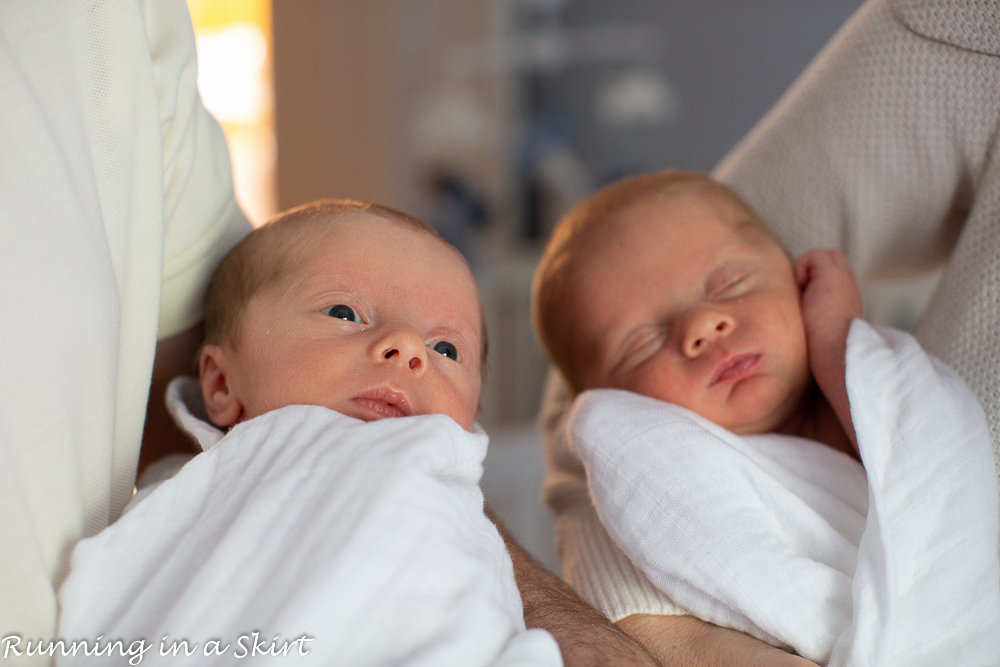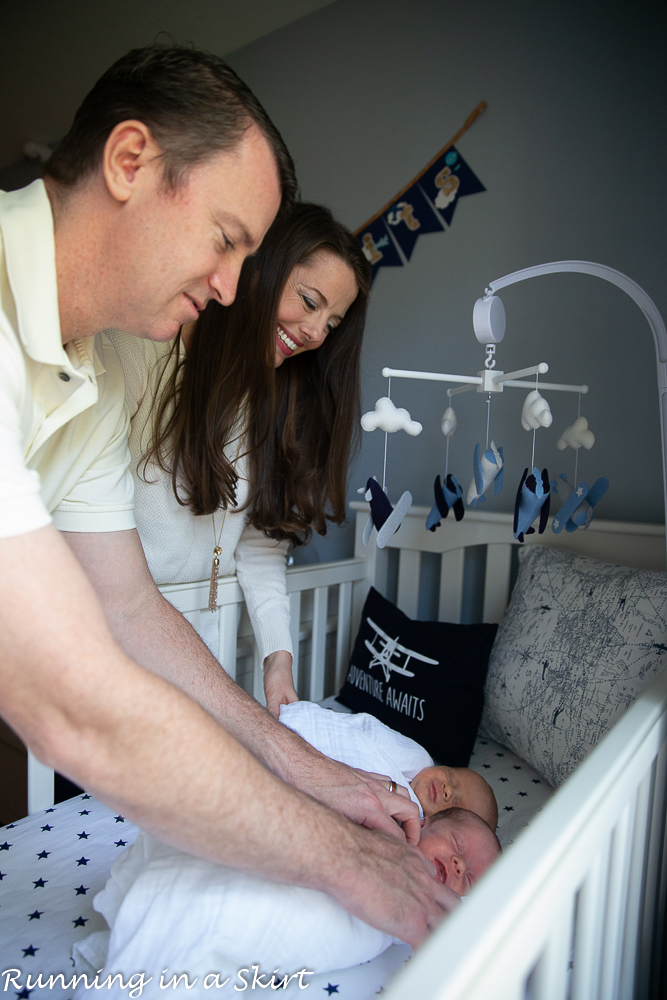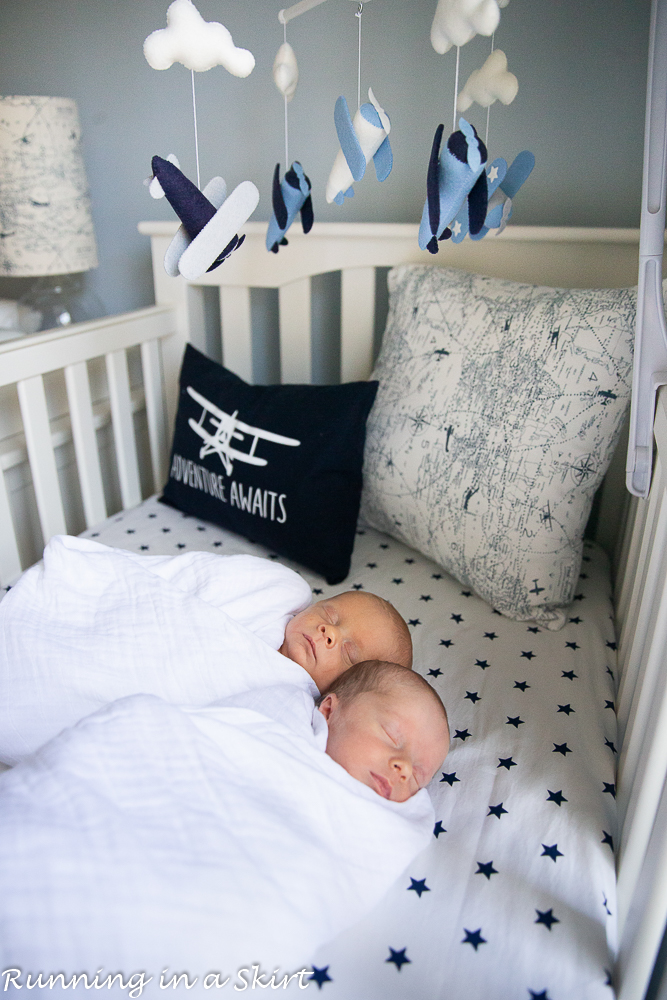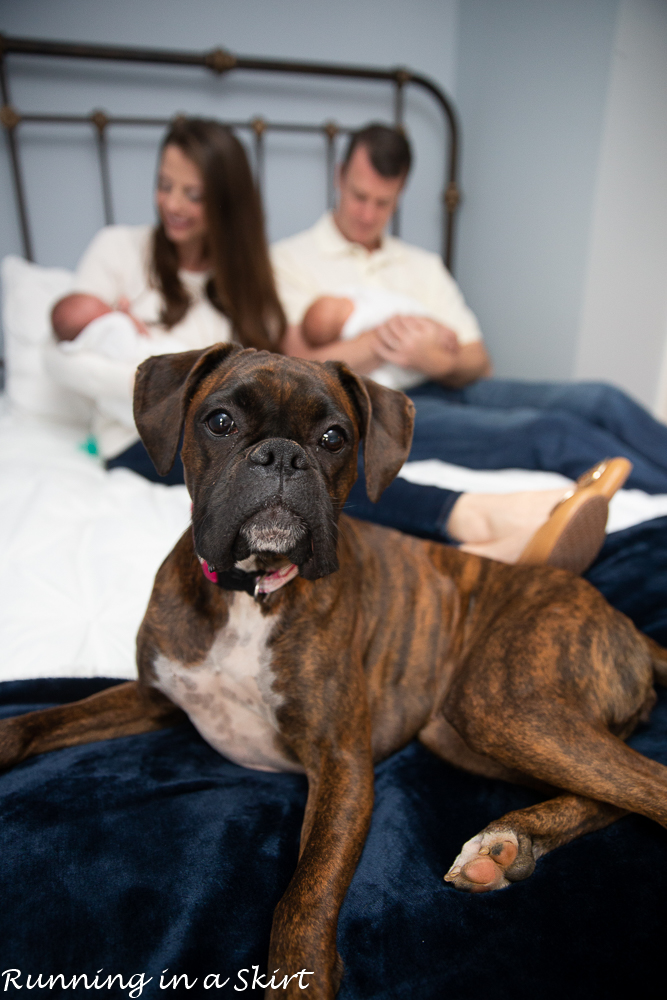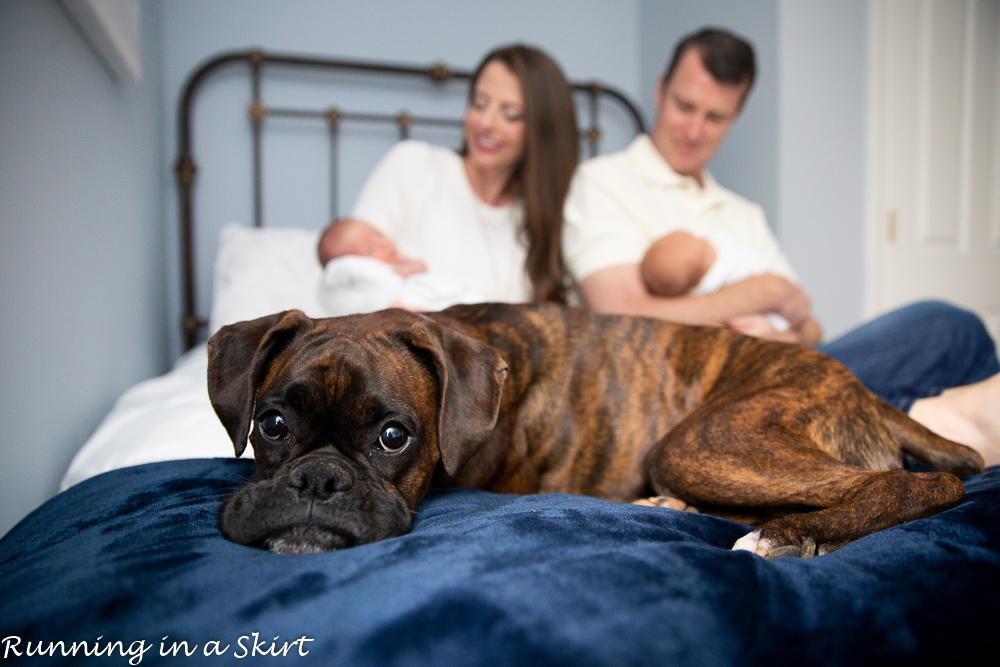 Isn't Makena the biggest ham ever? She was totally stealing the spotlight from her brothers.
Now please know that with every pretty photo here there was a pile of laundry and mess we moved out of the way to get these prettier than real life shots. While we are doing pretty good with the boys, don't think I'm super Mom living like these photos. 🙂 I'm still in sweats 95% of the time and life is very real and messy right now... but that's also wonderful. Just wanting to keep it real.
Thanks for scrolling through... it was too hard to pick just a few. 🙂
I'd like to thank the extremely talented Jill Schwarzkopf from Realities Photography for taking these photos. She normally shoots weddings, so if you are looking for someone in Asheville she does a beautiful job!
Have you missed any Hunter and Jackson news? Catch up here...
If you missed any of the pregnancy journey you can catch up here...