Hi everyone! I can't believe the twin's third Halloween has come and gone. This one was by far the most fun and they finally did their first real Trick or Treating. They were super into it and it was a blast. If you want to catch up on their other Halloweens... here is their first and here is their second.
I've had the idea to do a Peter Pan theme for their costumes for several years and finally did it this year! They were actually excited about it and it made it even more fun. Hunter went as Peter Pan and Jackson went as Captain Hook. For some reason, they both wanted to be Peter Pan but we worked it out!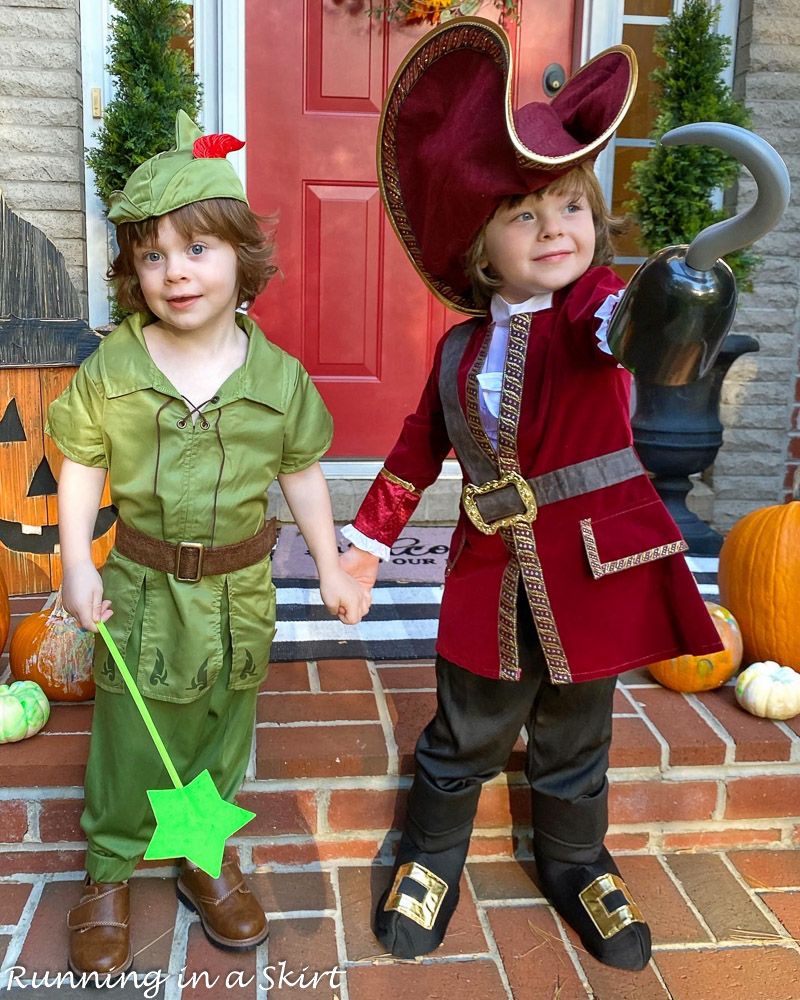 And I went as Tinker Bell. 🙂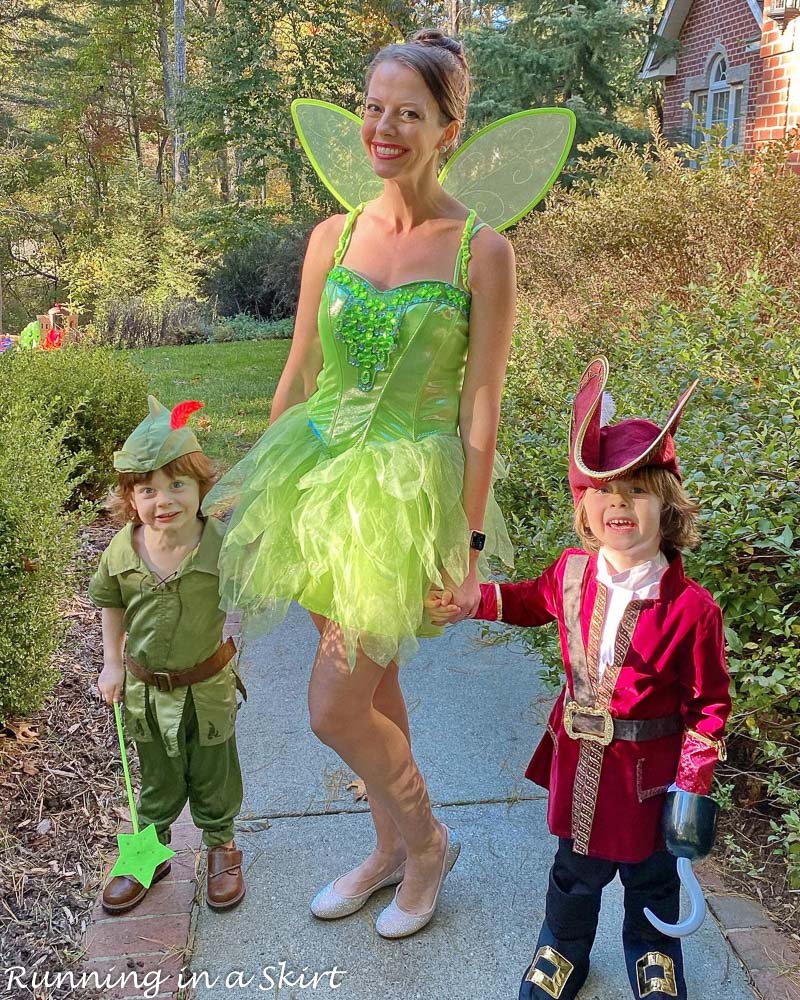 Such little hams!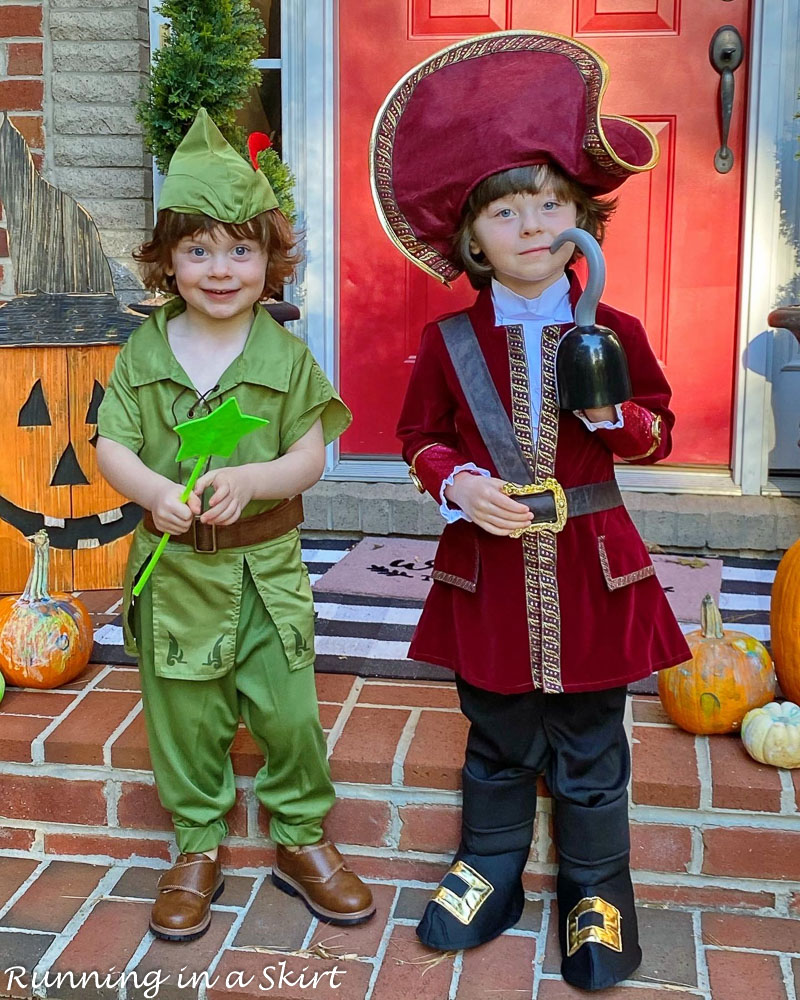 And Hunter's face on this one cracked me up!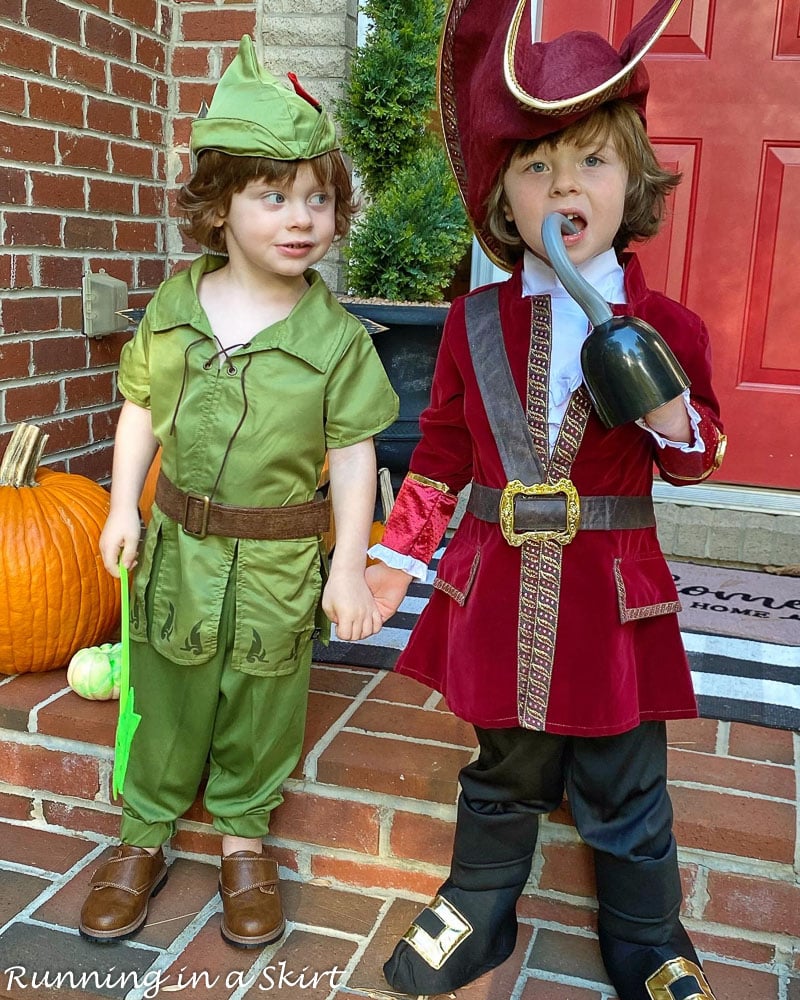 Before we went Trick or Treating we did one family tradition and one first for the boys. We started the day by doing our second annual Halloween pumpkin hunt.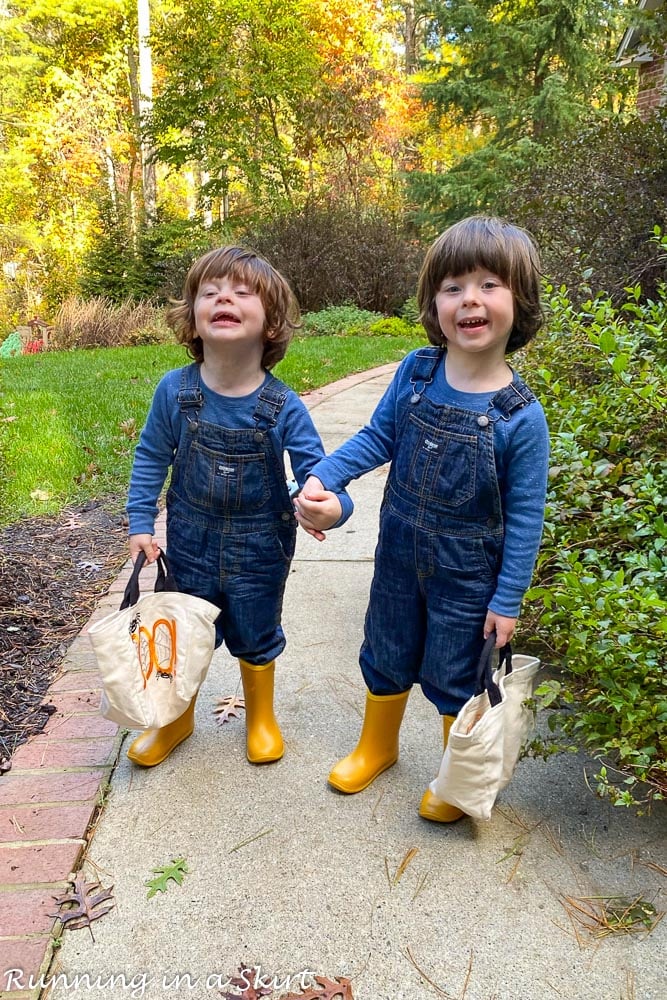 Last year when they couldn't go Trick or Treating I did an Easter egg-like hunt with filled pumpkin instead of eggs. It was so much fun last year that they asked us to do it again, so we did!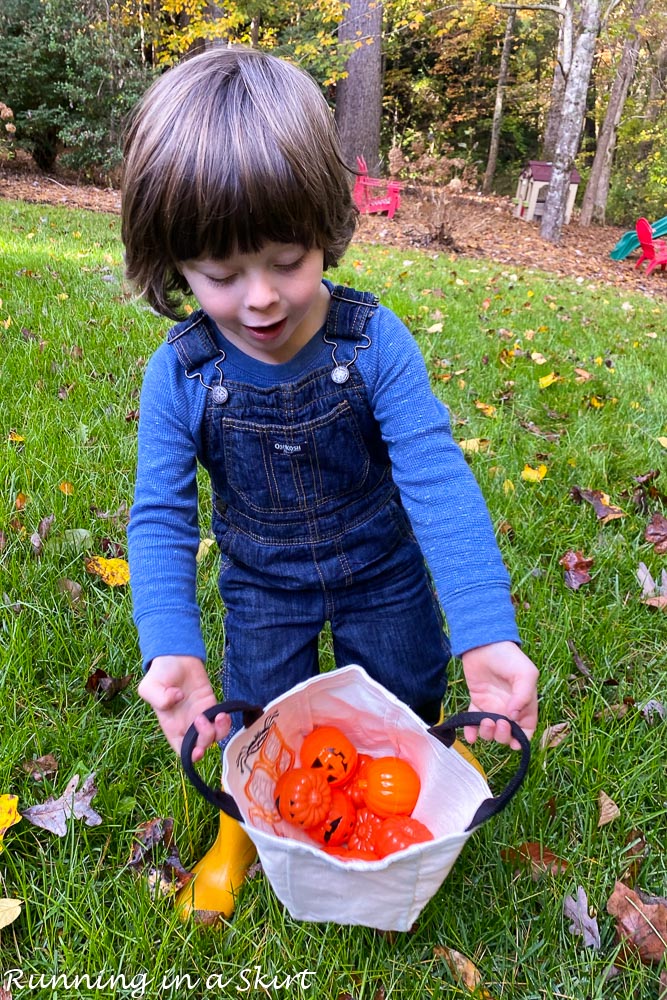 I told them the "Great Pumpkin" hid the eggs and we ran around to find them. They were filled with small trinket toys and yogurt bites. It was a really fun game that is probably our own little tradition now. It was also a great way to fill the morning when they were SO excited about it being Halloween.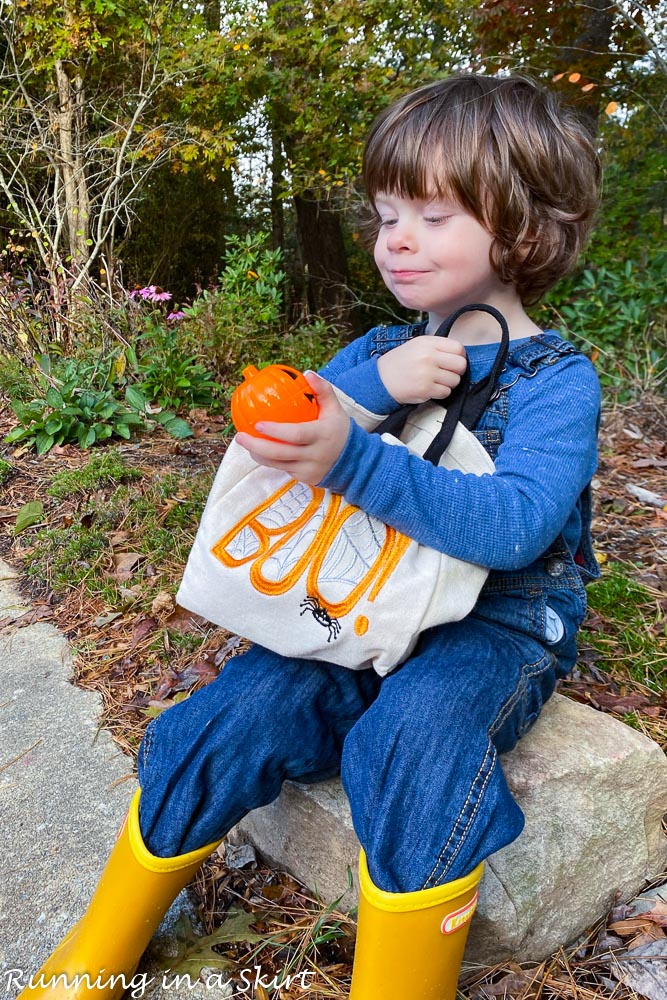 We also carved pumpkins with the twins for the first time. They were also REALLY into it and helped us clean out the seeds inside. I hadn't done one since I was a kid, so it was fun for me too.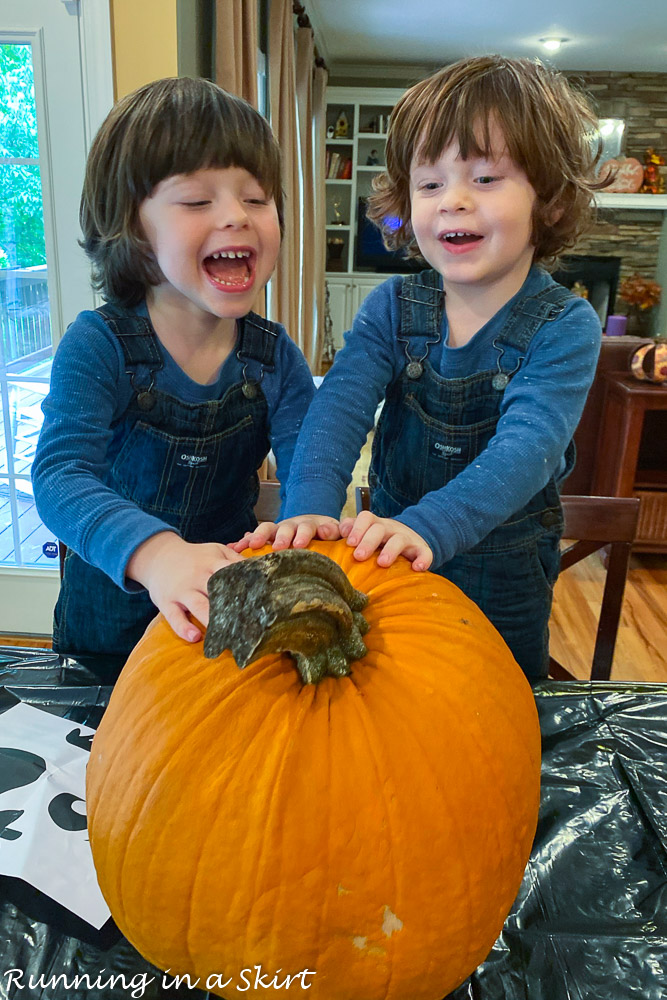 This is what we came up with! The Hubs did a great job with it.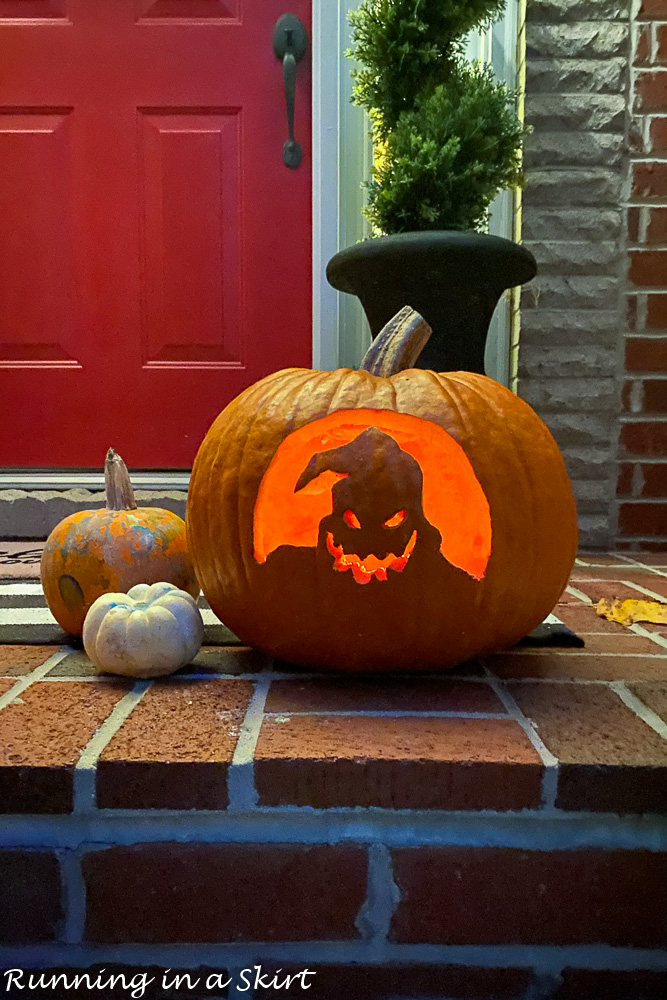 And finally, in the early evening, we met up with our neighbors to go Trick or Treating. We have such a lovely group of people who live on our street and are so lucky the boys have so many fun kids to play with.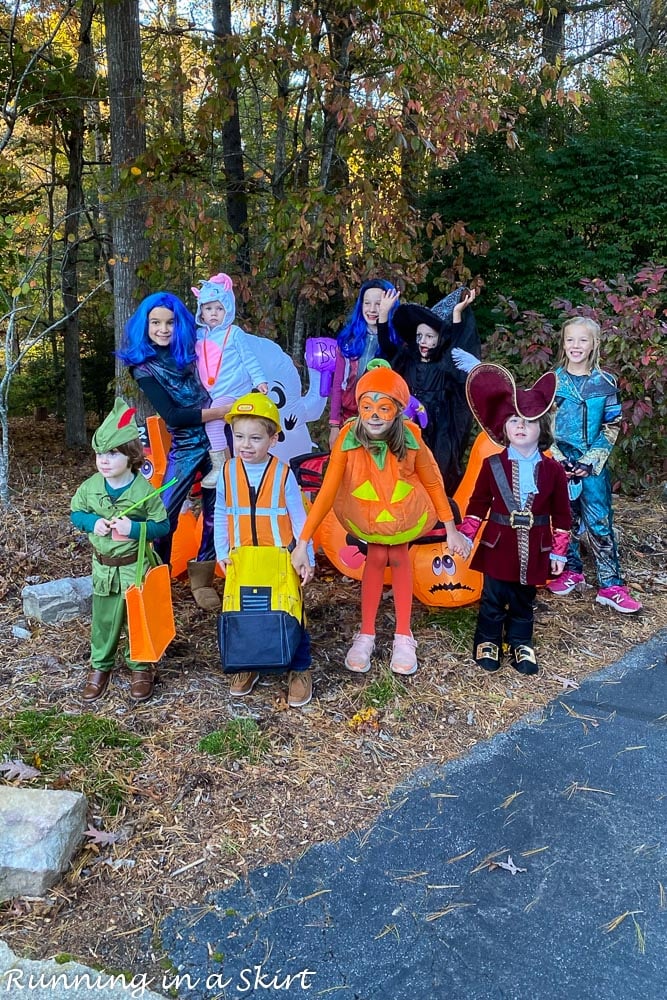 And here's a glimpse of their Trick or Treating. It took them a short bit to understand it, but once they did they were all about it!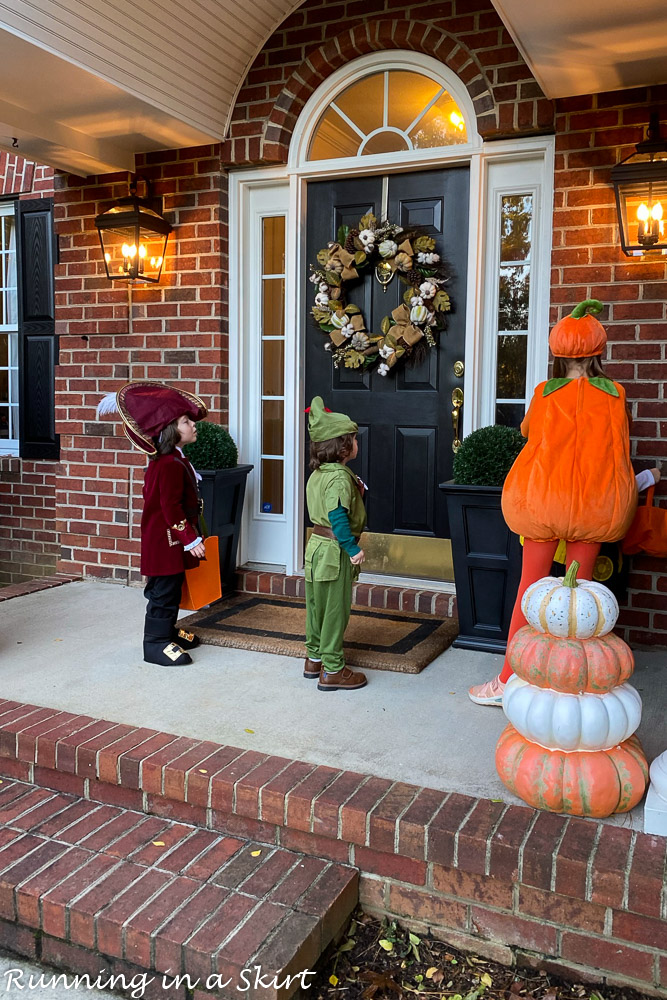 We went around to the nearby houses before calling it a night. The twins did so great considering how much it threw off their routine for the evening.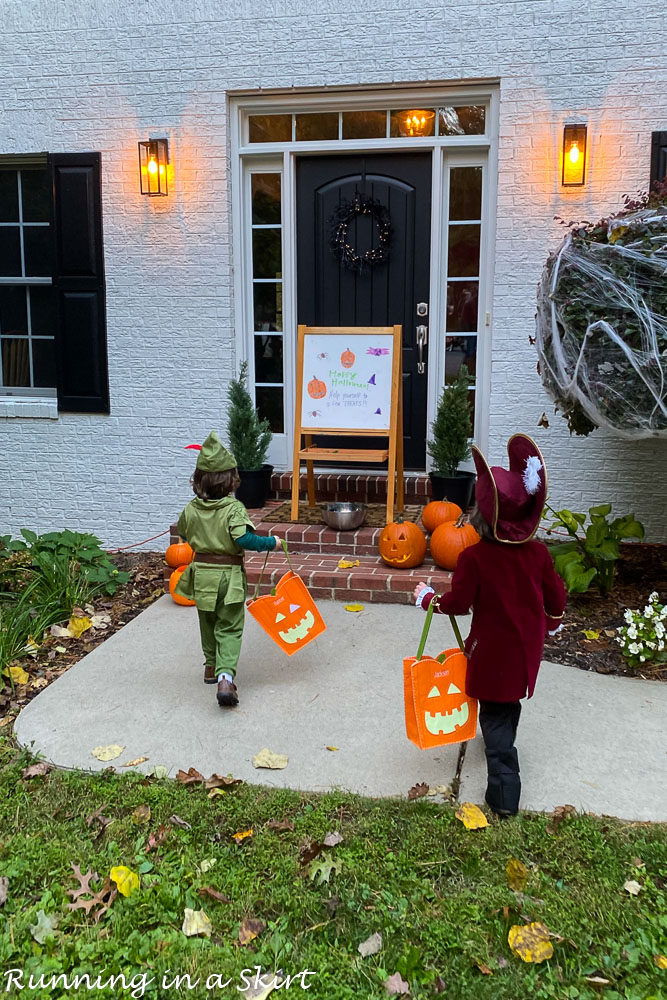 Halloween this year was honestly THE BEST. It was so much fun watching the kids just be kids and finally understand the holiday. My heart was so full with the amount of joy the day brought them. The day will certainly go down in the memory books for me! I hope you had a great one too.