Hi guys! What a week. I know there is a lot happening in the world and once again I wanted to just acknowledge that but also say that my goal is to give you a little break from it all and hopefully make you smile. So that's why I'm continuing on with business as usual with the blog and these posts. I hope you enjoy these posts and find a little joy in them.
On the Blog This Week:
This past week was all about Halloween. We decided not to do any of the traditional Halloween things this year including Trick or Treating. Luckily the boys are too young to even know the difference so it was an easier decision for us to make. I'm not judging anyone for what you decided was right for your family! That's just what made the most sense for us and our situation.
I still wanted to make the day special for them so I did a lot of brainstorming and came up with a day that ended up being a lot of fun for both the twins and us. We started off with a car ride to the Farmer's Market to get pumpkins for the twins.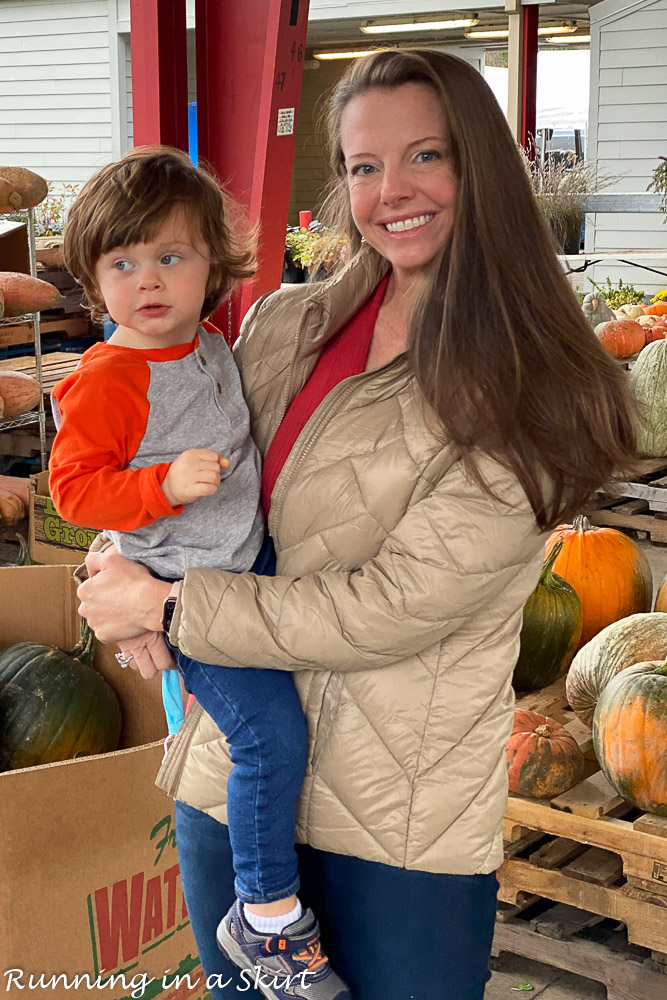 There was hardly anyone there so we let the twins get out and pick out some pumpkins.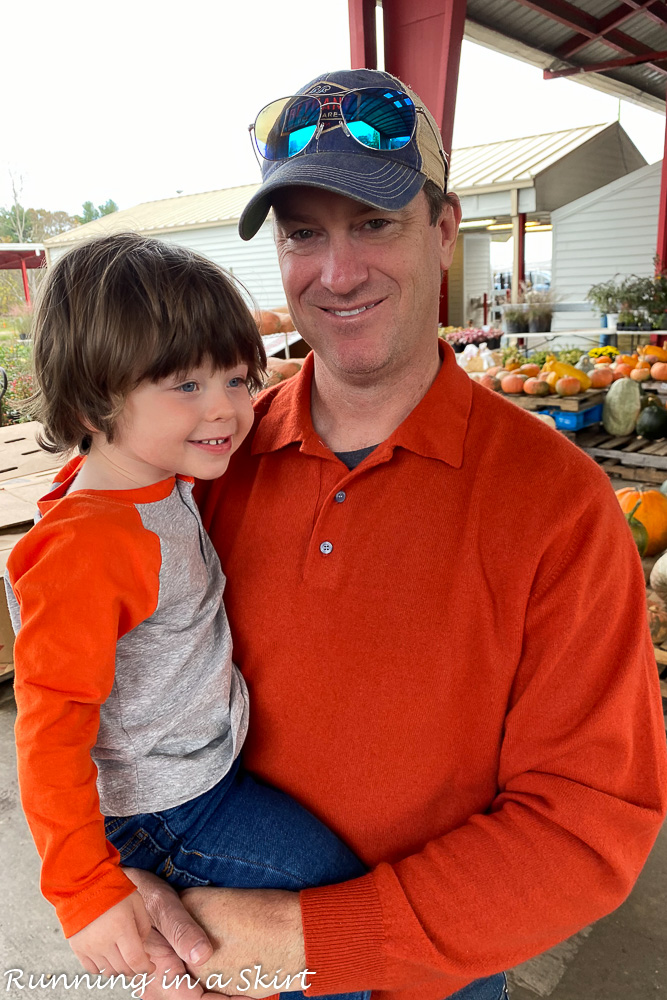 They wanted them all and Jackson really wanted the giant ones.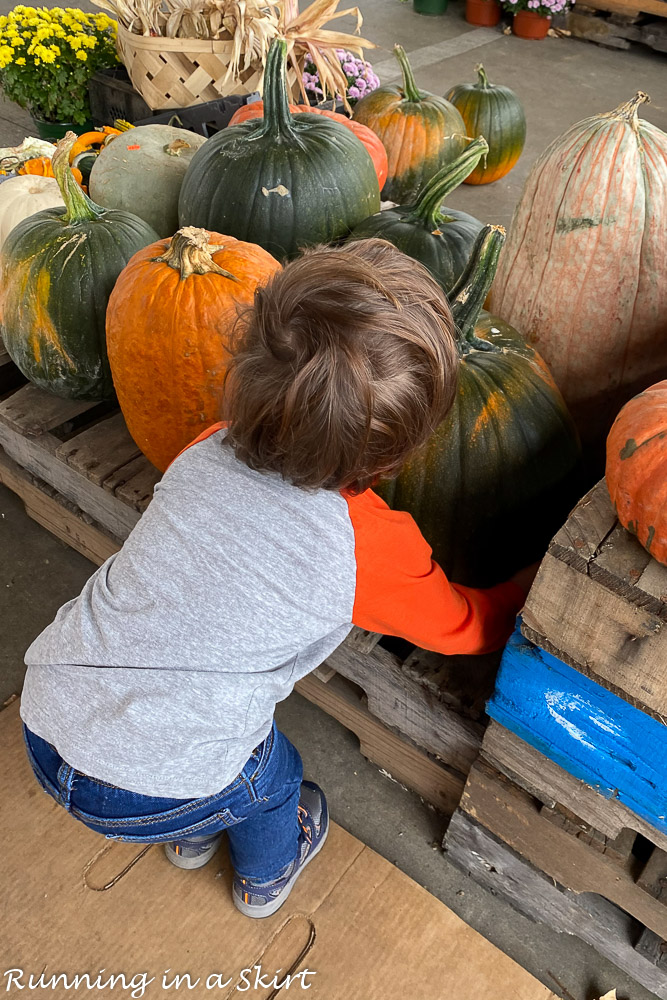 We brought them back home and my idea was to get our own little pumpkin patch photo at home. Hunter was all about it but Jackson wasn't.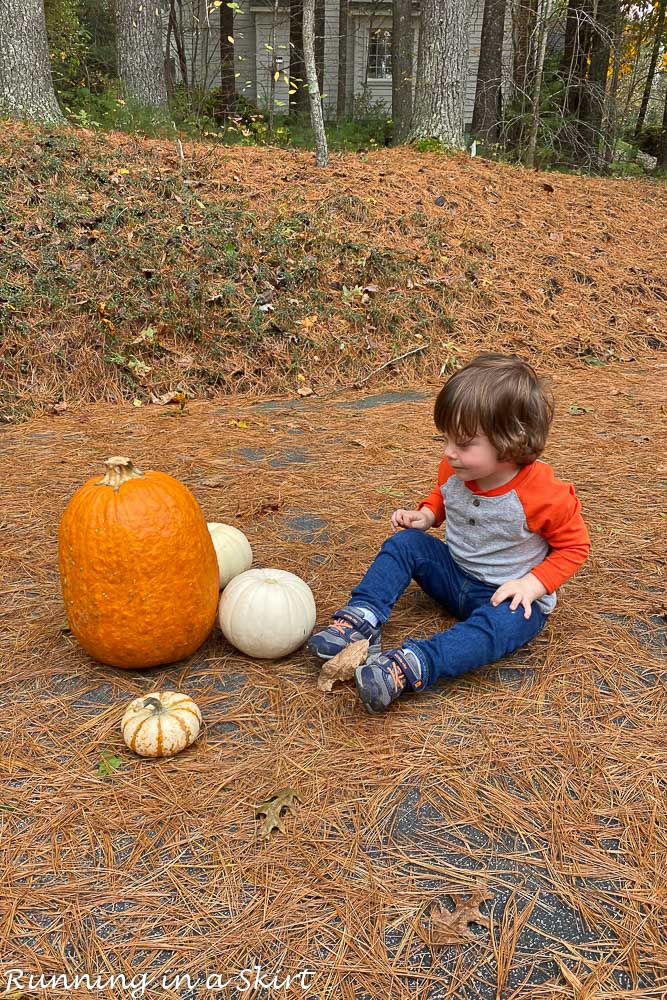 He insisted on turning it into a CAR and pumpkin patch photo so I went with it. I figured I'd save my photo battle for later in the day when they were wearing their costumes.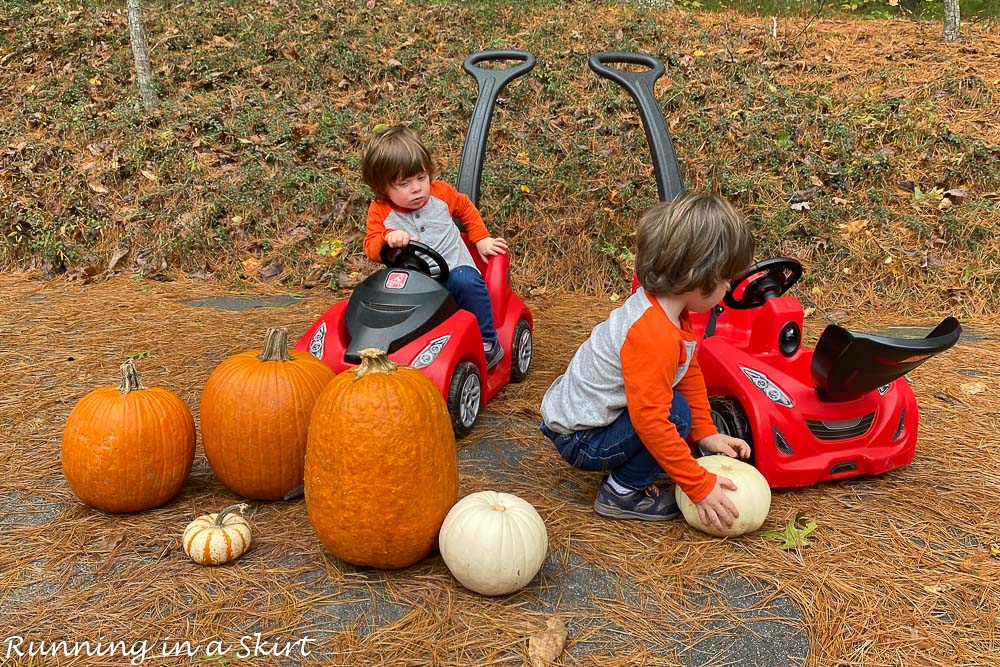 After playing outside the boys got to paint their pumpkins.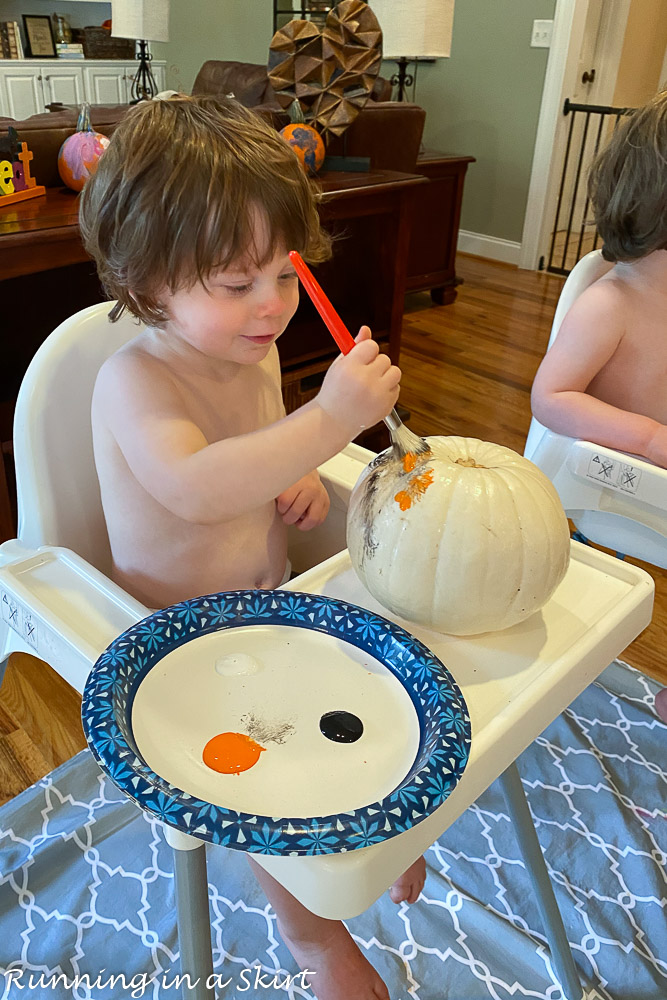 They both really got into it and it was funny although I was slightly terrified paint was going to get flung everywhere.
Luckily it didn't though!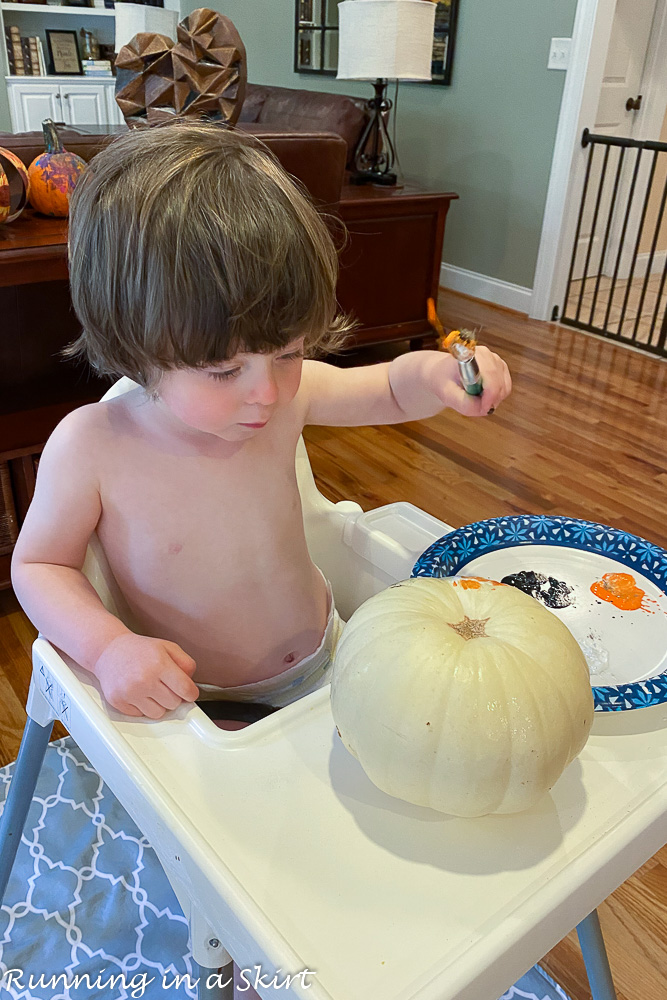 After the boy's nap, we put their MONKEY costumes on. I was really worried because when I got the costumes in the mail I tried it on Hunter and he screamed and cried until I took it off. We talked the outfits up all week and tried to make it really fun for them and luckily this time around he loved it.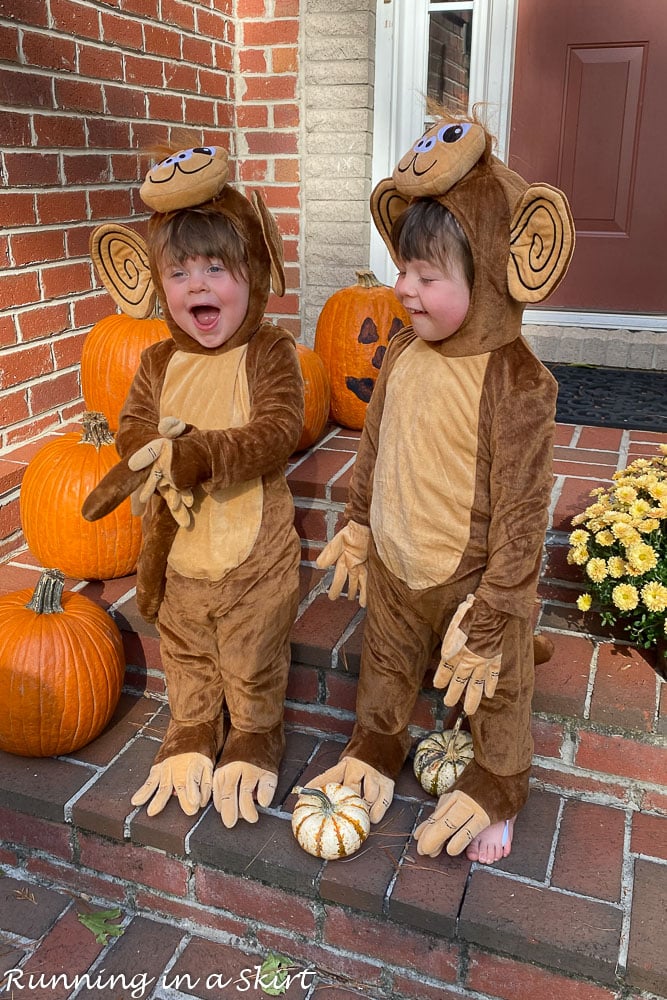 I tried all my tricks including new Halloween sippy cups to get the perfect photo of both of them on the stairs and I failed miserably. I think I took hundreds of photos and these were the best.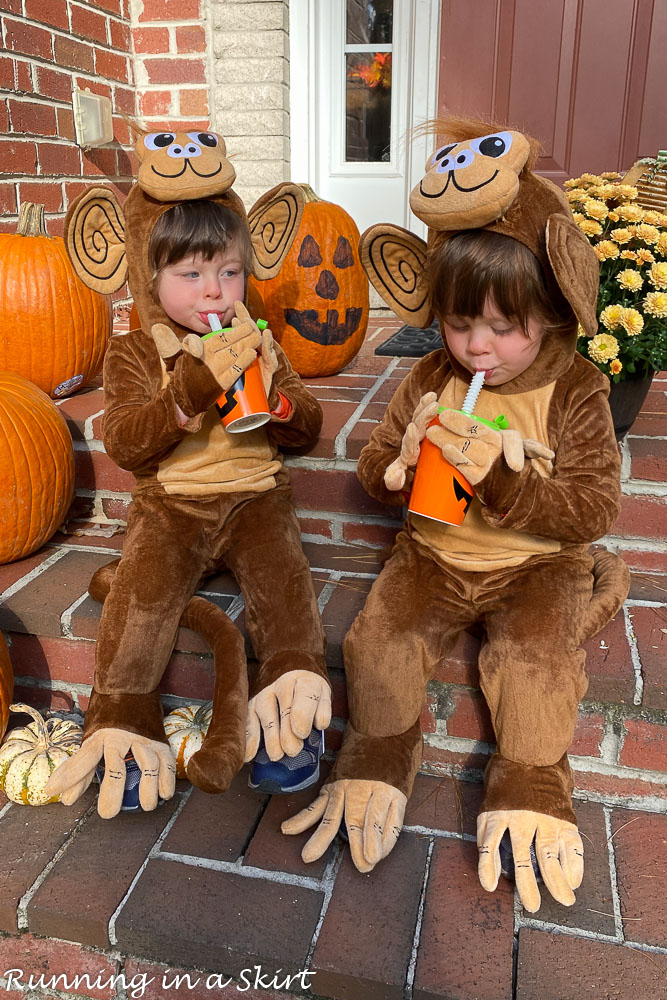 So I finally gave up and had a pumpkin hunt which was kind of like an Easter egg hunt.
I found these plastic pumpkins that opened like Easter eggs and I filled them with their favorite toddler snacks and we ran around the yard finding them.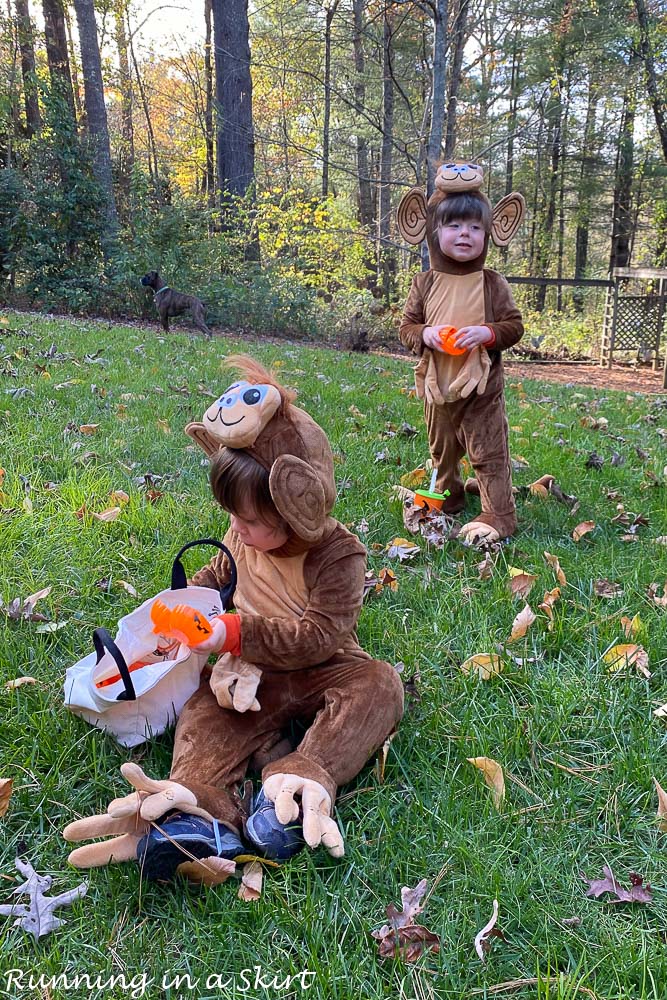 They loved the Easter egg hunt so I was pretty sure this would also be a hit and it was.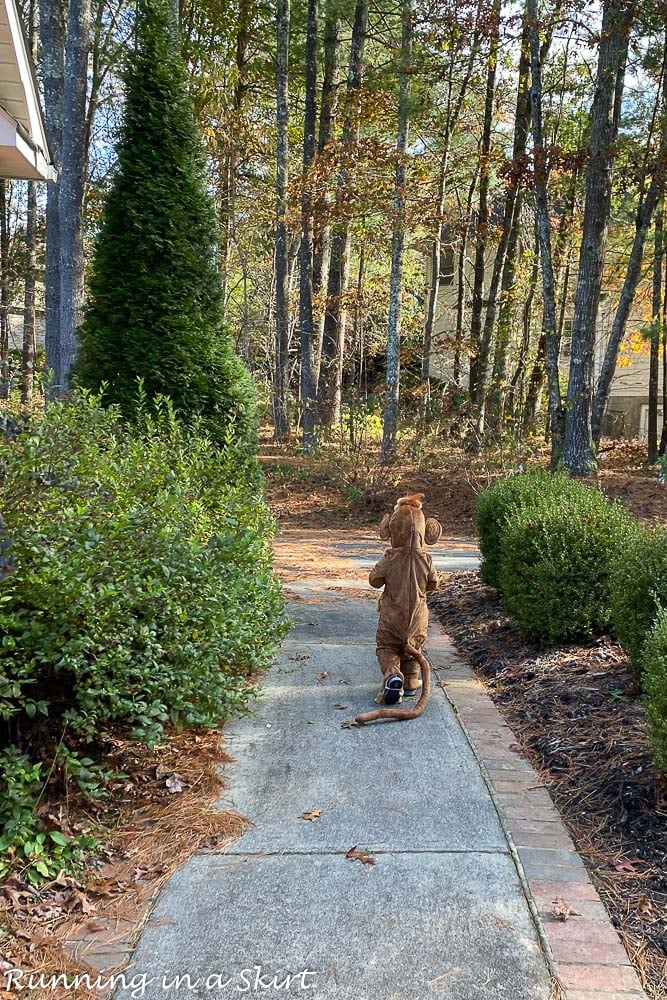 They honestly probably had more fun doing this than regular Trick or Treating that they wouldn't have understood anyway.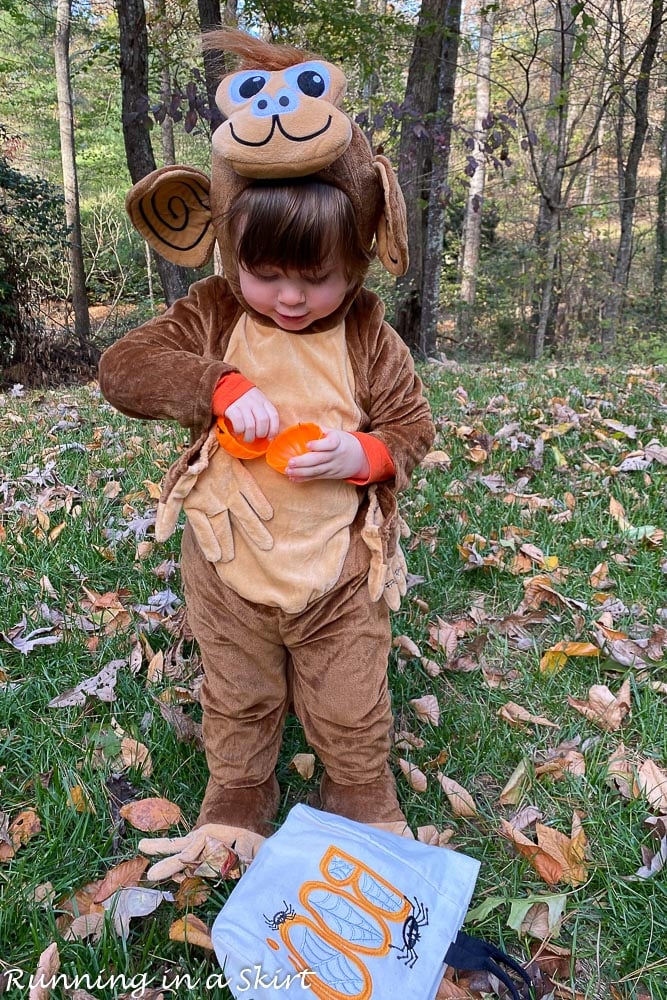 We ended up hiding the pumpkins a few times and it was fun each time.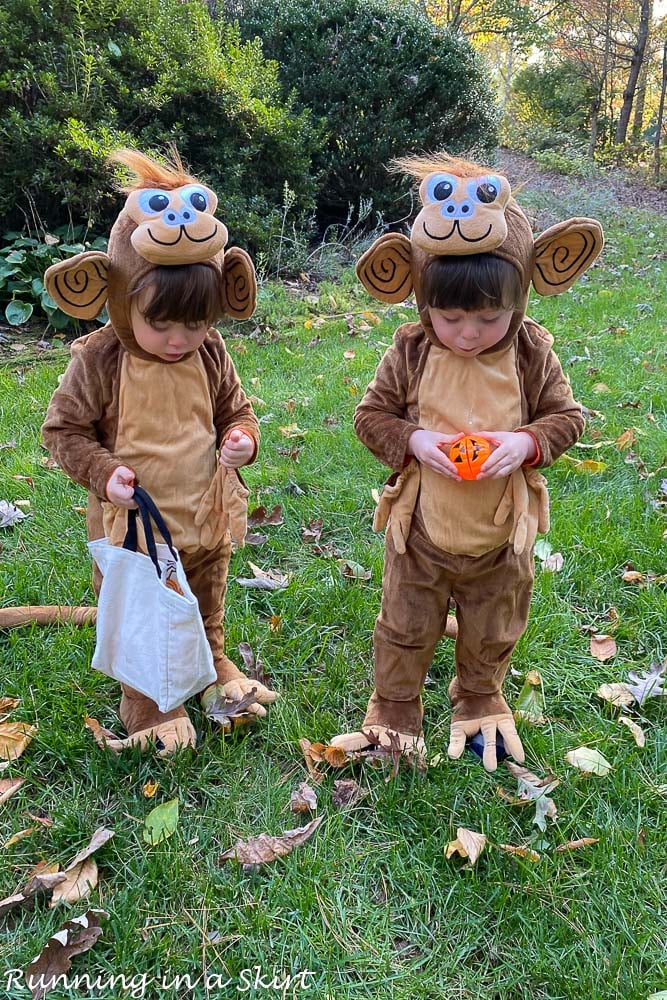 If you are looking for a fun toddler activity, I highly recommend this!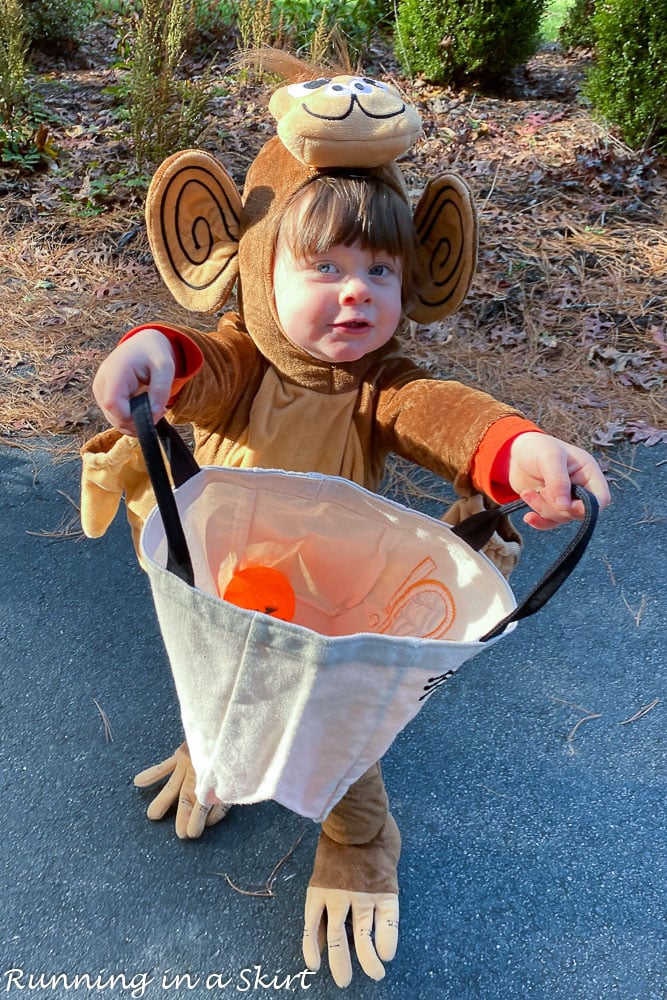 We ended the day by dropping off some candy and treat bags to the other kids on our street. I felt so bad for the older kids who know how much fun Halloween is and knew what they were missing.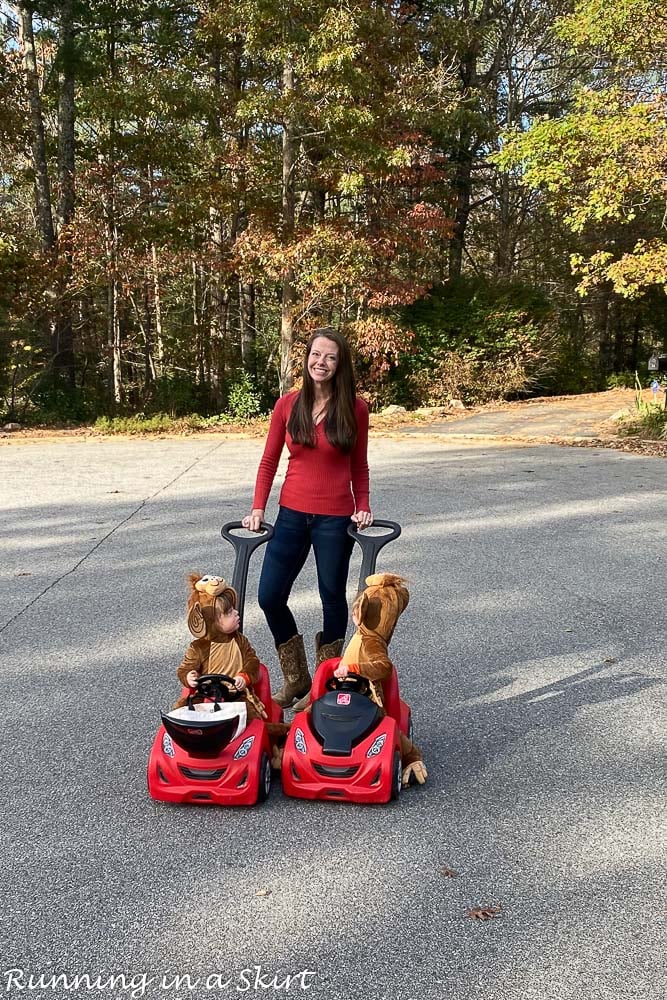 I was a little bummed I didn't get my PERFECT photo with both the boys but I did get these super sweet ones of them individually. Here's Jackson...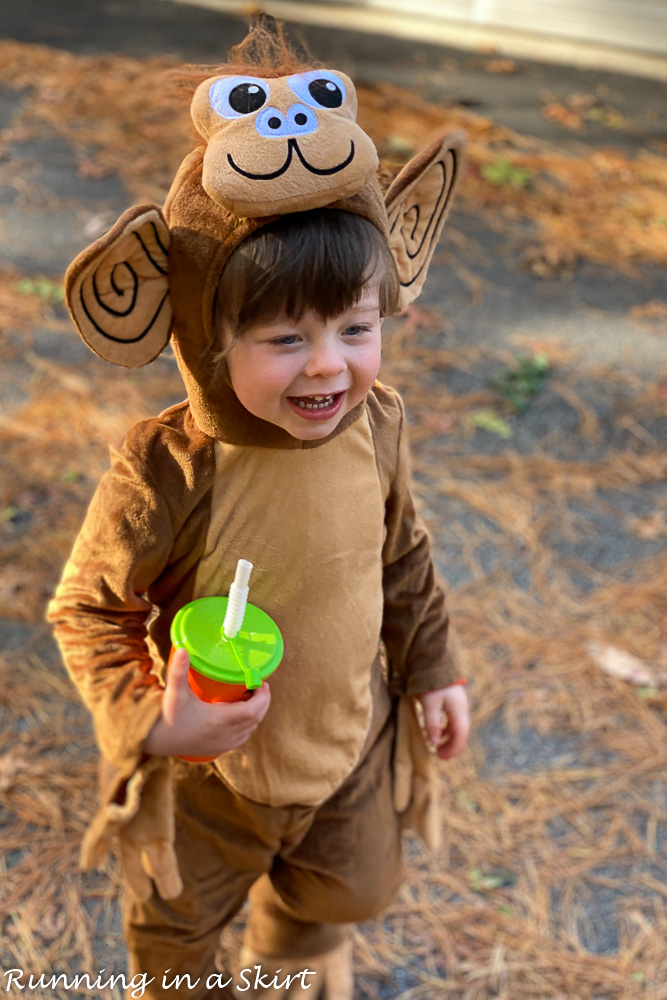 And here's Hunter.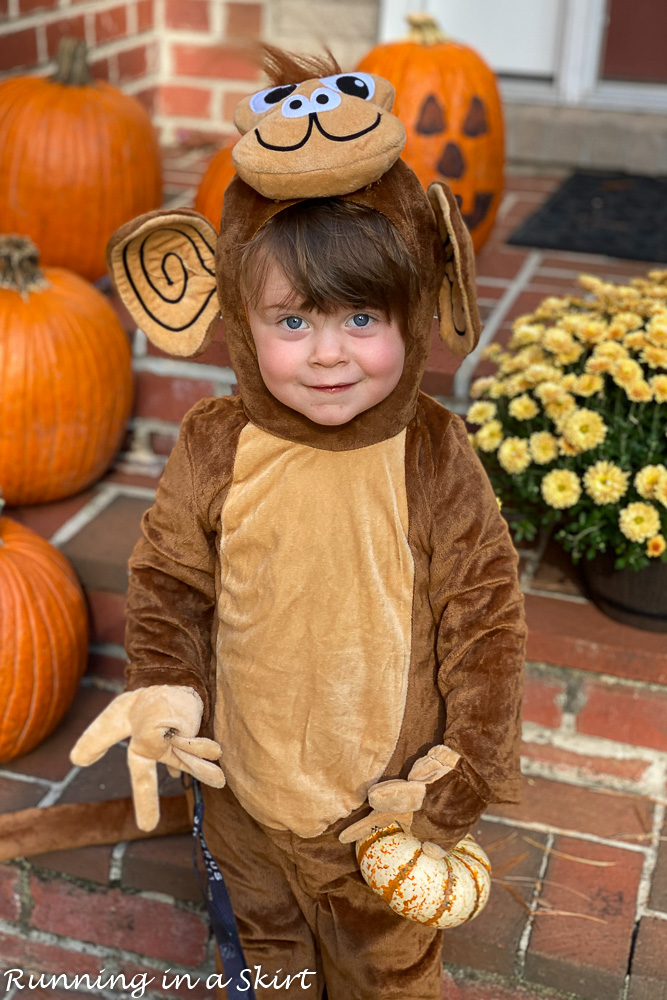 They made really cute Monkeys- right? They are at such a cute age for this.
I'm hoping next year is back to normal and we can do a big family costume with real Trick or Treating but honestly, this Halloween fun for their age and I really think we made the most of it.
I hope you were able to do the same for you Halloween! Stay safe everyone and enjoy your weekend.