Hello! Hello!
This week was supposed to be our first week back to normal-ish life after the holidays and our trip but I pulled my back on Sunday. I was putting Hunter down in his crib for his nap and it just popped. It's finally starting to feel a bit better but it's made this week feel anything but normal and the poor twins have spent a lot of time inside in their jammies. It's so hard to take care of toddlers when you are hurt. I'm hopeful that by this weekend I'll be back to normal.
Luckily I got the boys some new jammies to enjoy while we were stuck inside.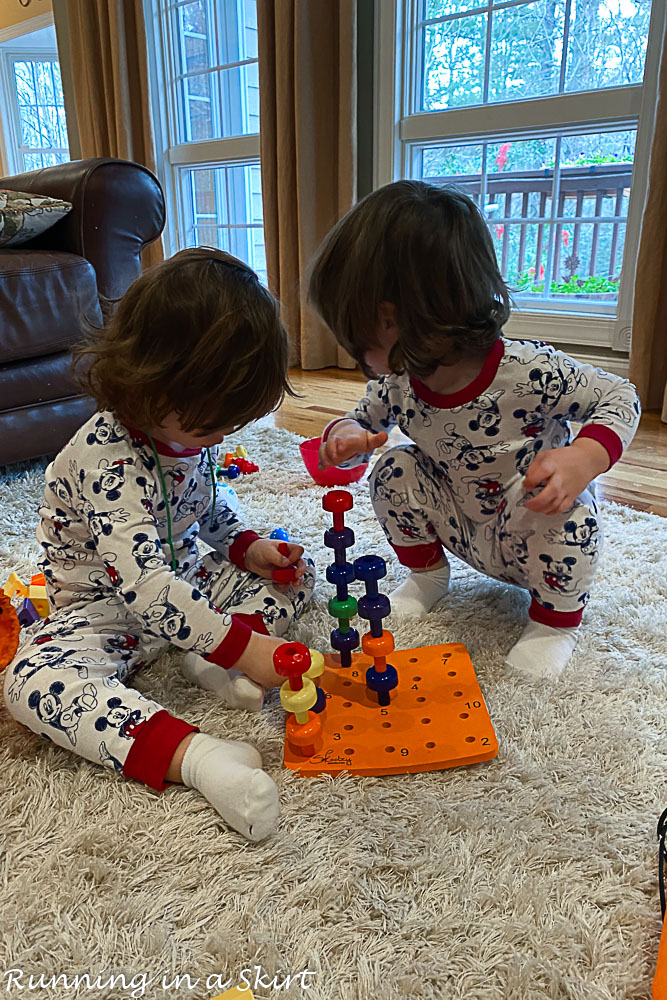 They've looked pretty darn cute in them! Anyone else wish their jammies were this cute?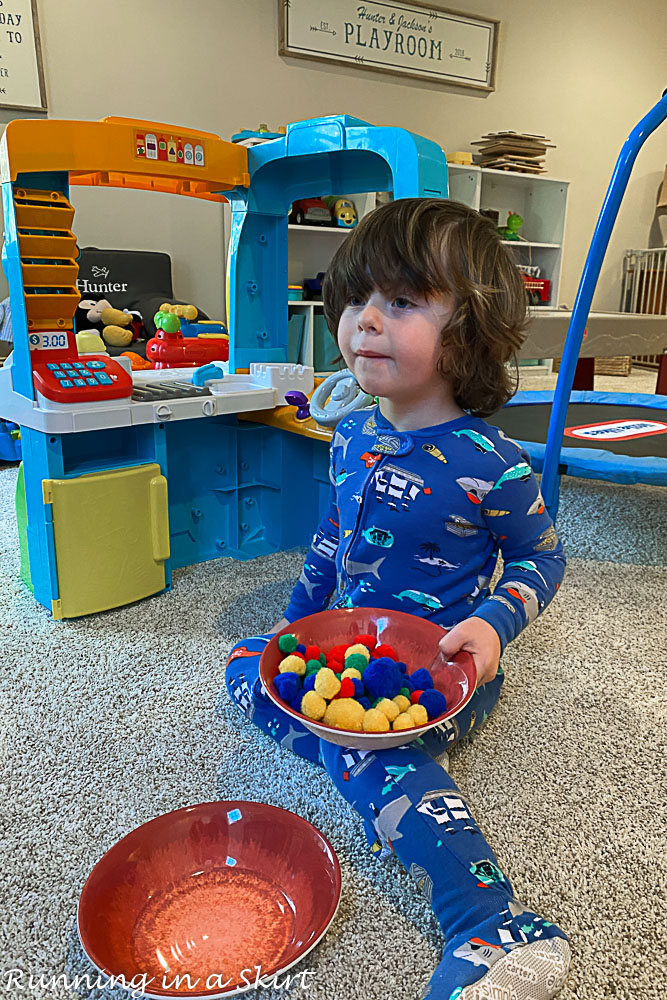 When we did get out the boys played with their lawnmowers.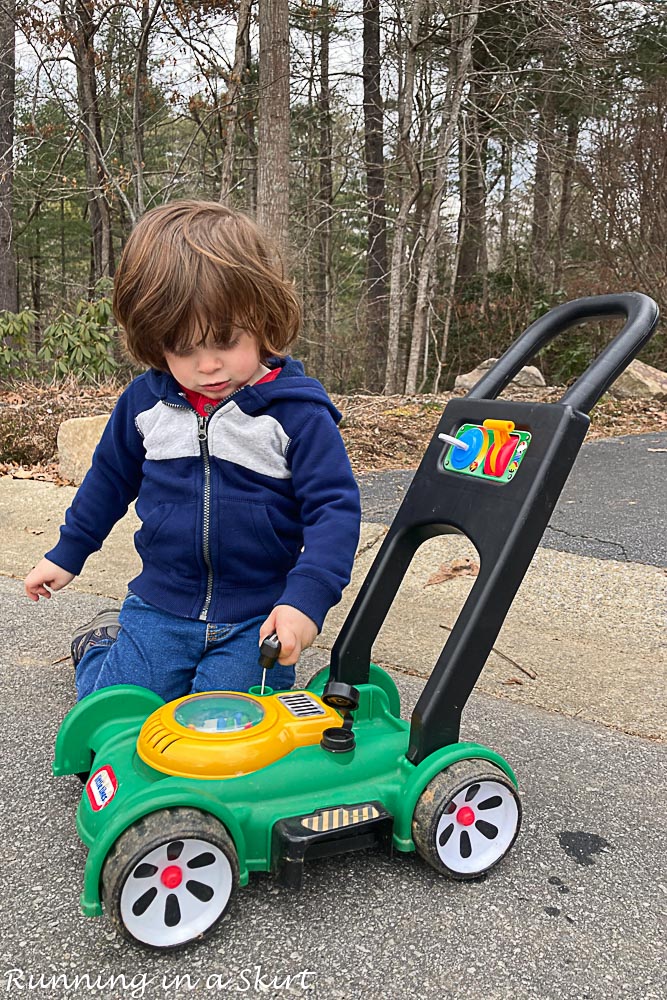 They are getting ready for spring and their opening their own lawn service. They also have blowers and a weed wacker to get the job done. They'll work for apple sauce pouches and Blippi tv time.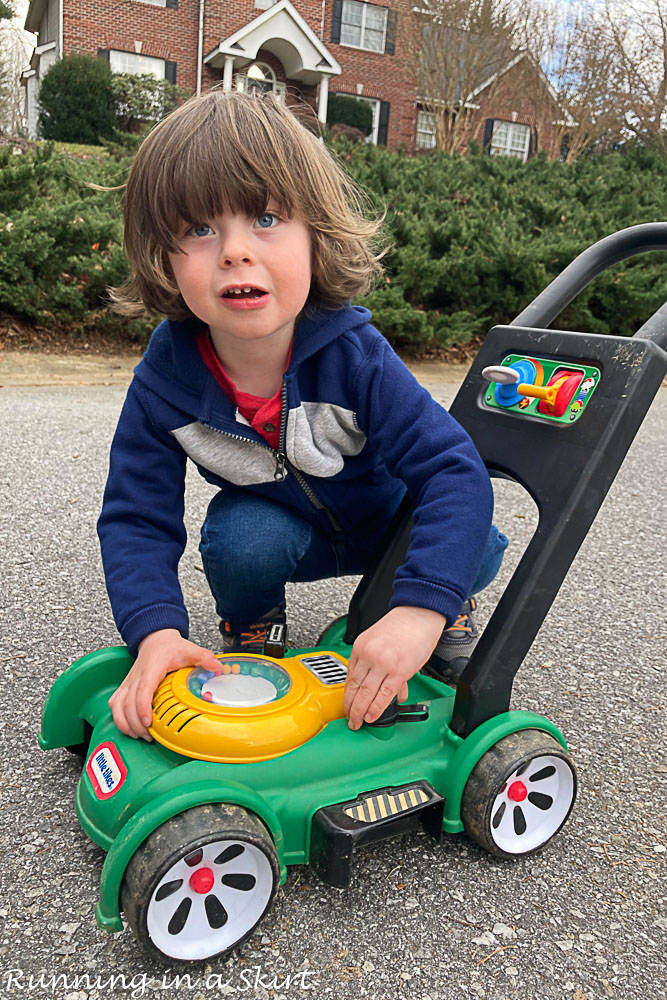 Since this week wasn't that exciting I wanted to go back and share a few photos I missed from the end of our Florida trip. We were able to stop on the way back and see my Dad and Margaret!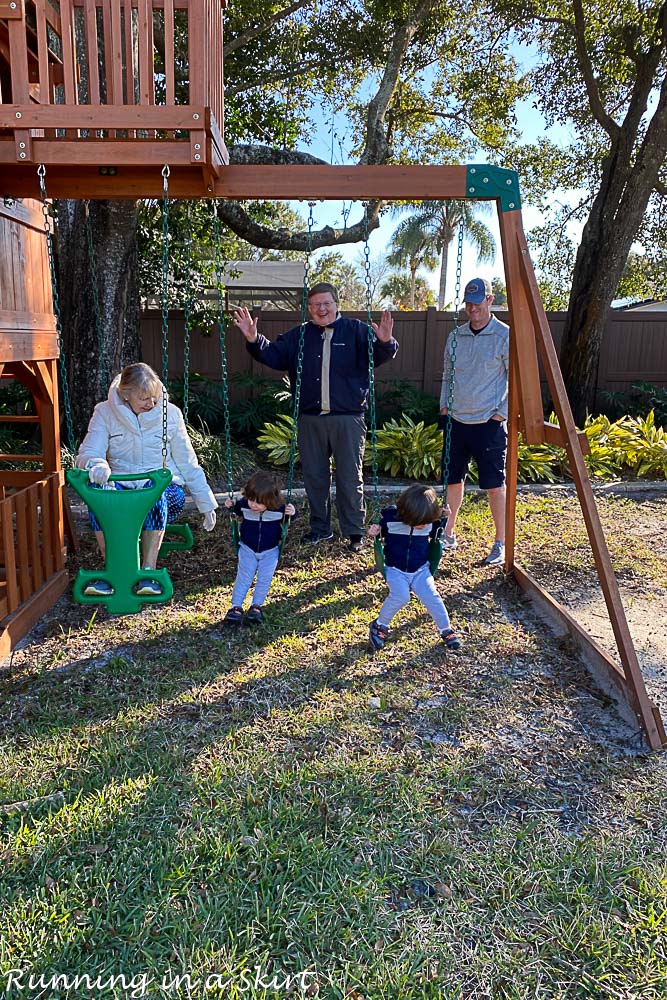 My Dad got the grandkids this amazing swing set in their back yard and the boys had a blast.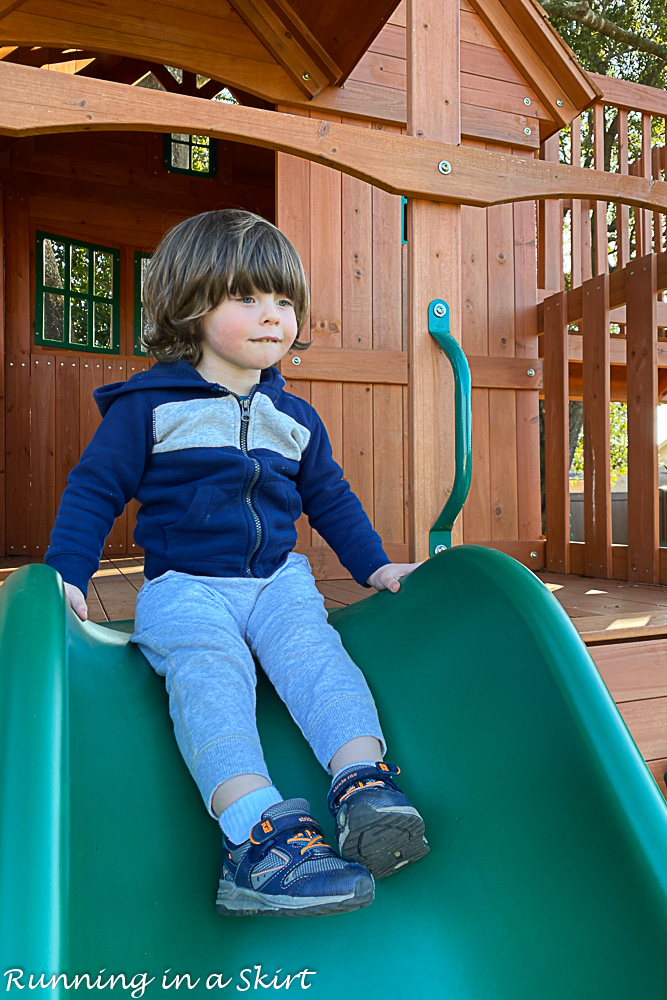 They also got to try their first ice cream and in Orlando style, it was a Mickey Mouse ice cream. These are faces of pure satisfaction! 🙂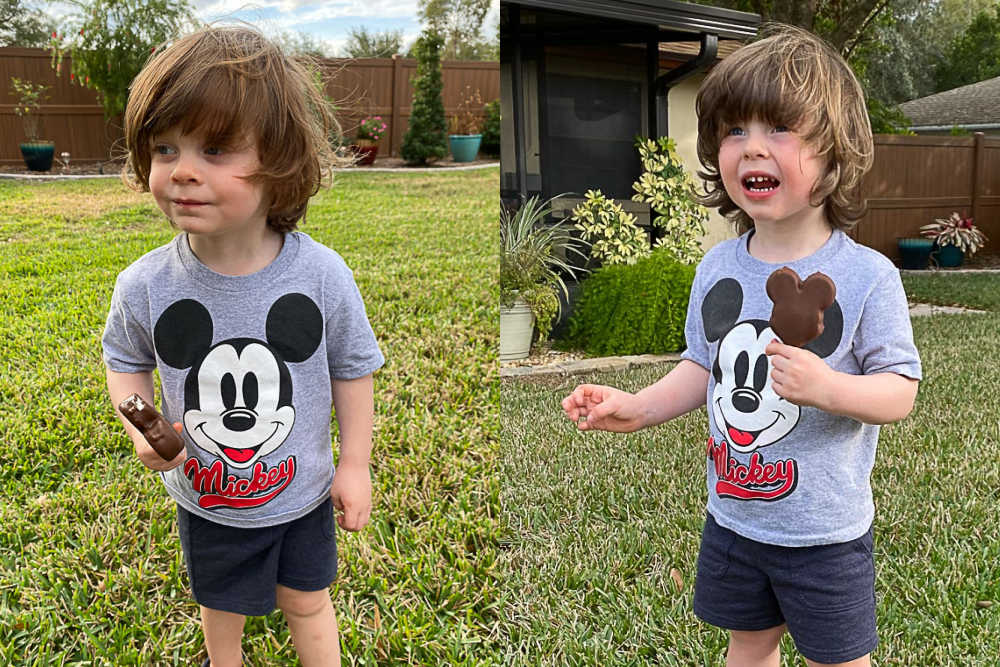 I'm so grateful we were able to safely see them! It meant the world to us.
That's about it for the week. Send back healing vibes my way!
I hope y'all have a lovely weekend.