Hey, y'all! It's been a rough week filled with some bad luck. On Monday evening, our front loading washing machine door broke open mid-cycle and in seconds gushed TONS of water all over our laundry room and into our living room with wood floors and almost immediately leaked into the basement where my gym is.
The Hubs and I rushed to minimize the damage by clearing out the water but we still had to call a restoration company to help. They've been running very loud dryers on our floors and ceiling since Tuesday. Our ceiling, ductwork, and insulation will have to be replaced and they are still trying to save our wood floors even though we got as much water off of them as we could very quickly. I still need to check my treadmill and elliptical to see if they work, but I wanted to give them time to dry out. It's been a mess.
And to make it worse I retweaked my back when I was helping clean up the mess. I ended up finally calling my doctor over it this week who thinks it's sciatica. She gave me some muscle relaxers to hopefully calm it down and thinks I probably should do PT. We'll see how it heals in the next few days.
On top of that, it's been a crazy cold and snowy week. Here's how we all feel about it...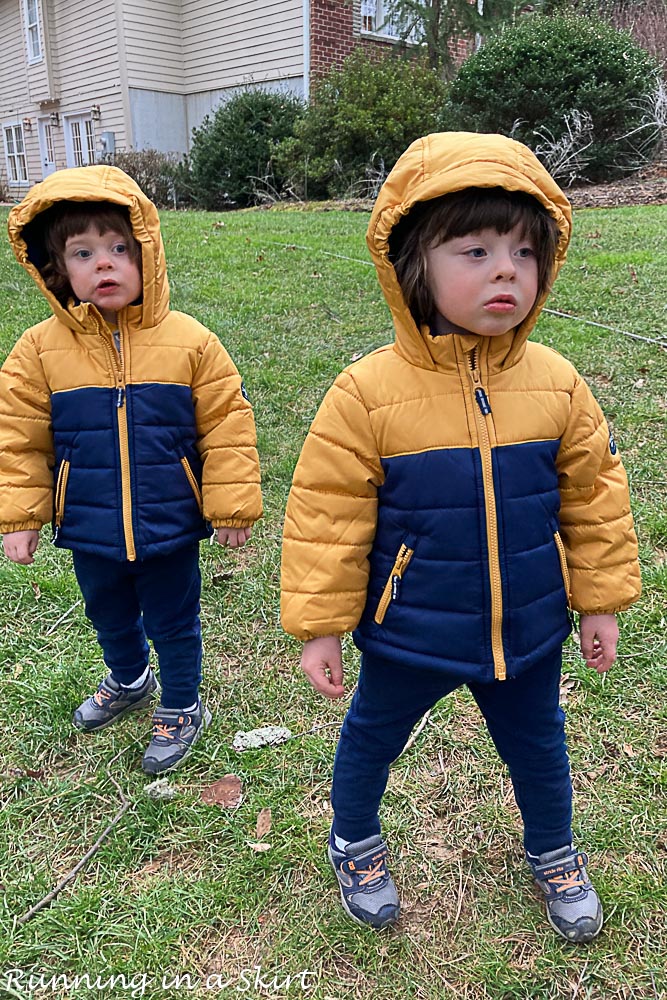 The boys actually got a kick out of watching it outside the window.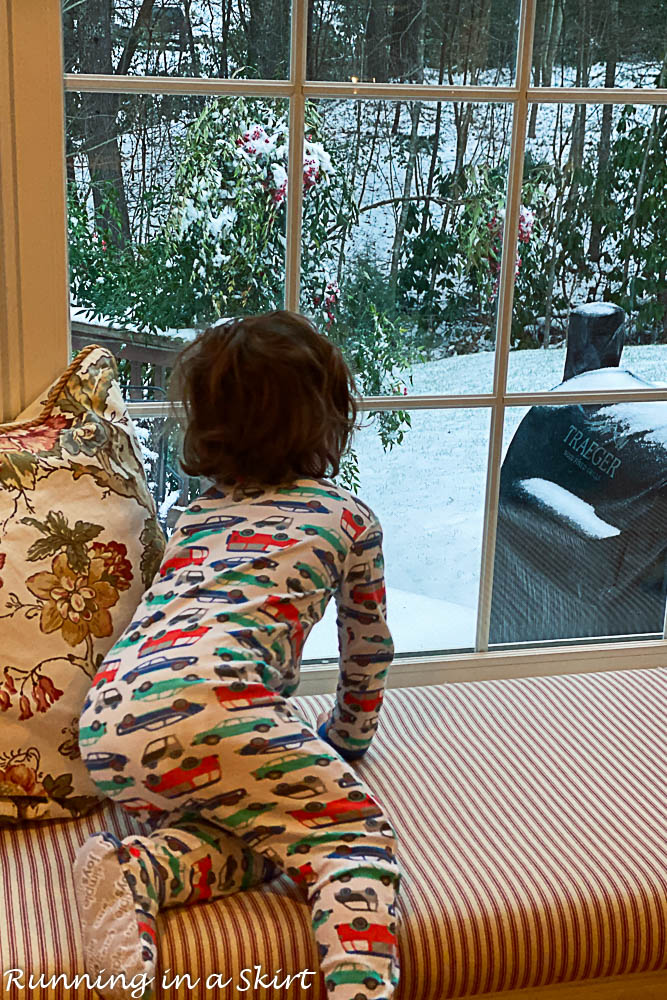 We got enough snow for them to play in but before we could get out it iced and rained on top of it making it pretty miserable.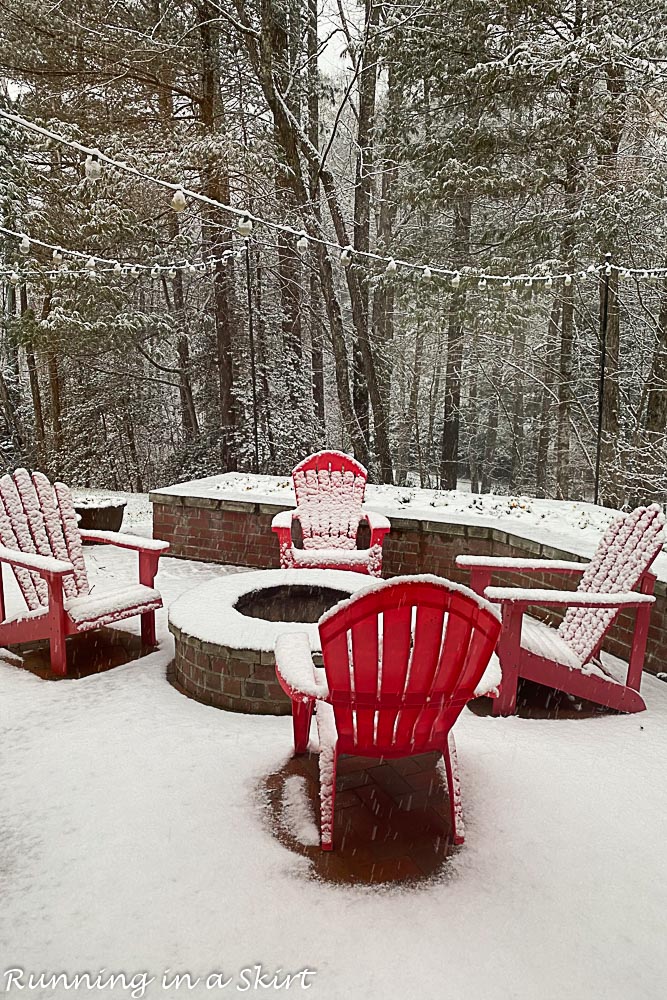 On a more positive note, the boys cooked again this week! They helped Daddy make some swordfish for me for our Saturday night dinner before all the drama happened.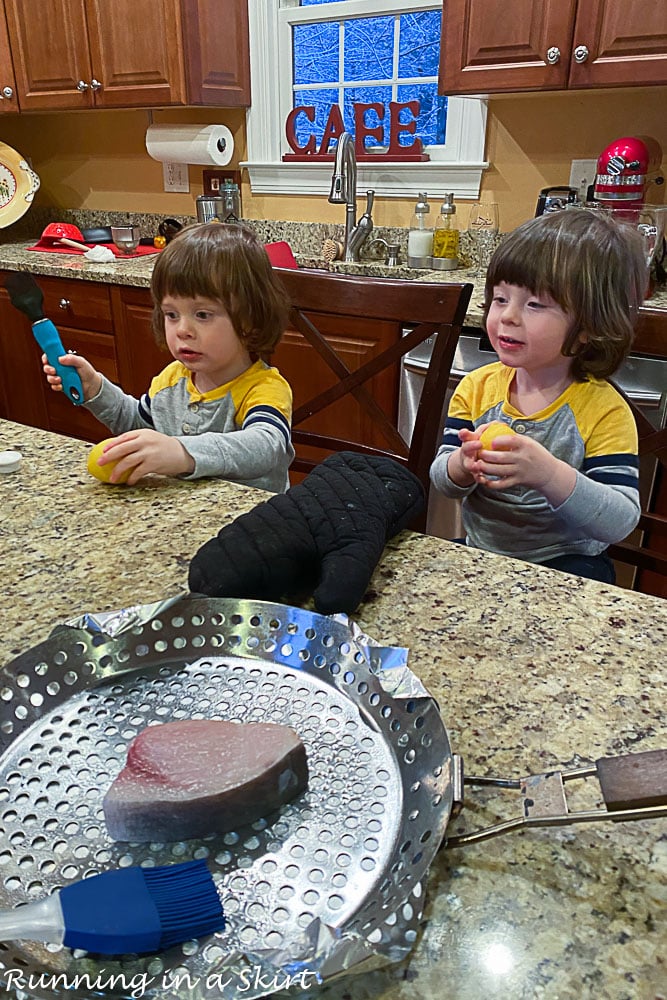 It turned out pretty amazing!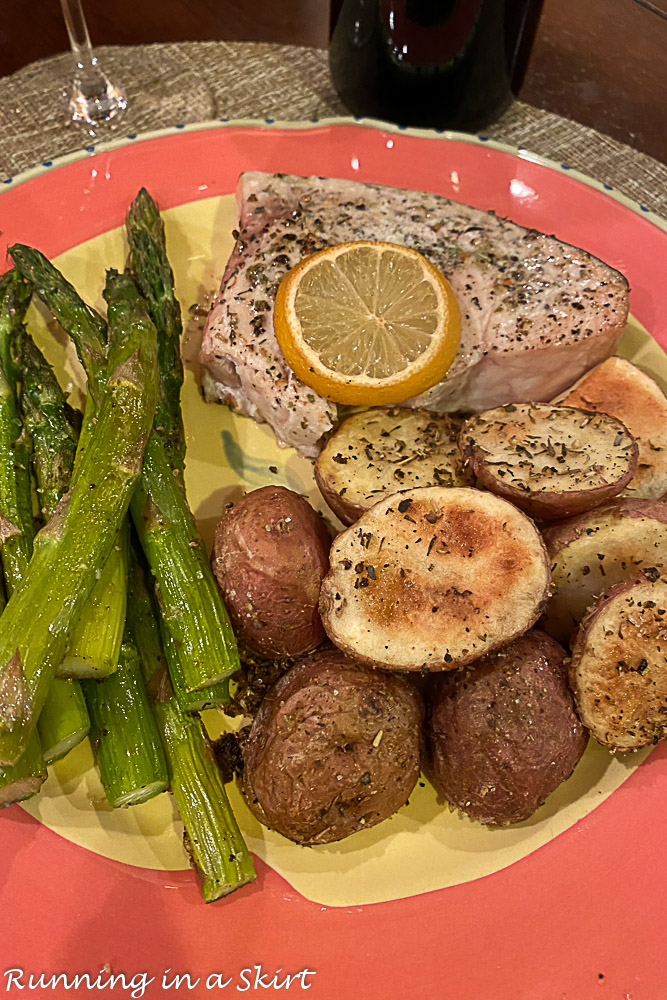 The boys also helped Daddy make his Sunday morning pancakes. It's so cute to see them look forward to stuff like this.
I'll leave you with a couple of blurry but adorable pics for the week. Hunter has started saying "CHEESE!" just like this every time I turn the camera on him. I'm getting total Chandler Bing vibes from this. 🙂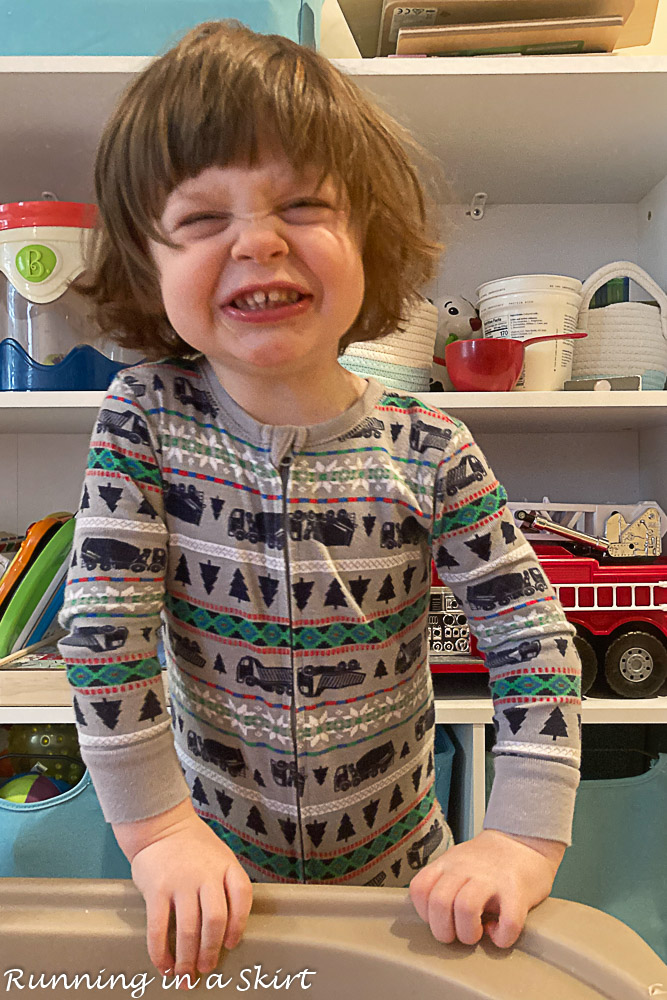 And here's some sweet snuggles. Luckily the boys just think all the machines in the house are kind of cool and have been troupers. I'm so grateful to have these two who put stuff like house damage in perspective.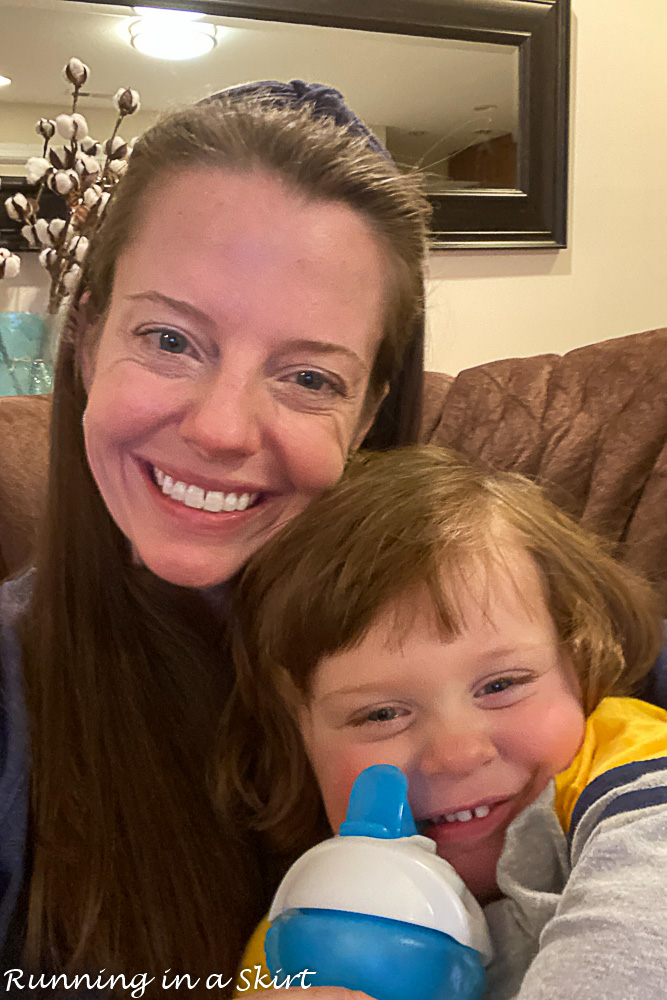 I'm off to go pick out a new washer now!
The shock of it all has worn off and we are doing a lot better than we were earlier this week, but we could still use some prayers and positive vibes. I'm hoping we can everything fixed quickly and go back to our nice and calm BORING life very soon. 🙂