Hi guys!
I hope everyone had a fabulous week.
I'm traveling from Niagara Falls to Pittsburgh today for my family baby shower tomorrow. My MIL and SILs arranged it and I'm so excited. We have several more showers over the next few weeks and I feel so blessed. These babies are already incredibly loved.
Since I'm traveling, I thought I'd put together a Things I'm Loving Lately post for you to enjoy while I'm away. I've been updating my Instagram with live updates all week, so check there for more goodies. I'll put together a post on the shower and trip next week as well.
Things I'm Loving Lately 41
As part of my "nesting" I decided I NEEDED to clean out the kitchen. My mixing bowls were painfully old and stained in a whim I decided to toss them. I have hoarding tendencies and hate to throw stuff away, so it was totally unlike me to get rid of something so practical. That left me with no bowls though so I did a quick Amazon search and found the cutest mixing new bowls. I love the fun colors and how they have lids. I feel like I should toss random old stuff more often because new stuff is way cuter - lol!
Fellow blogger Maureen talked about these avocado huggers on her site and I was instantly sold! Like most of us, I only use one half of the avocado at a time and am constantly wasting a piece of foil to wrap it in. These avocado food huggers have been a necessity in my world since they arrived. If you love avocado, stop what you are doing and just add THIS to your Amazon cart. You'll be glad you did!
My friend Jessica from JessicaLevinson.com just released a brand new book all about meal planning, 52 Week Meal Planner: The Complete Guide to Planning Menus, Groceries, Recipes and More. She's a registered dietician who shares some of her favorite meal planning tips and the rest of the book helps make it easy for you to plan for the entire year with places to actually keep track of your meals.
If you feel like you need help meal planning this is a great place to start!
ALDI Freeze Dried Mango
I spotted these freeze-dried mango bites at ALDI the other week and have been obsessed ever since. They are soooo good! I'm thinking about stockpiling some for winter so I can get a taste of the tropics when the fruit selection isn't as wonderful.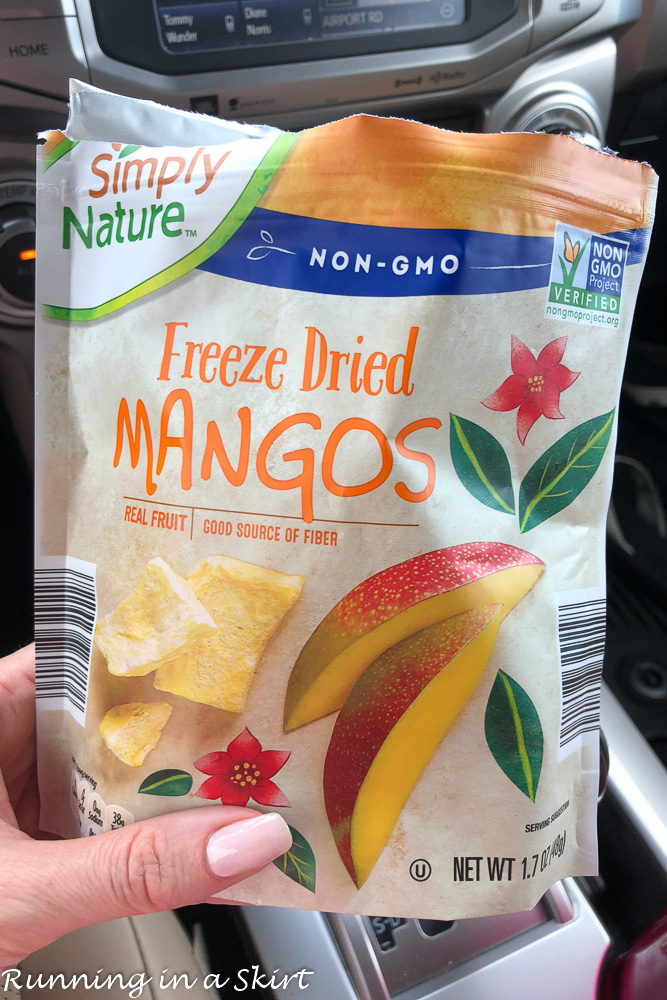 Makena's 2nd Birthday
Makena's second birthday was earlier this month and I simply can't get enough of my sweet pup. She's my best friend, co-worker and constant companion. She's still pretty wild, but we've noticed her starting to calm down a bit which is wonderful. She's also developed a new love of tennis balls, which reminds of our old dog Reina so much.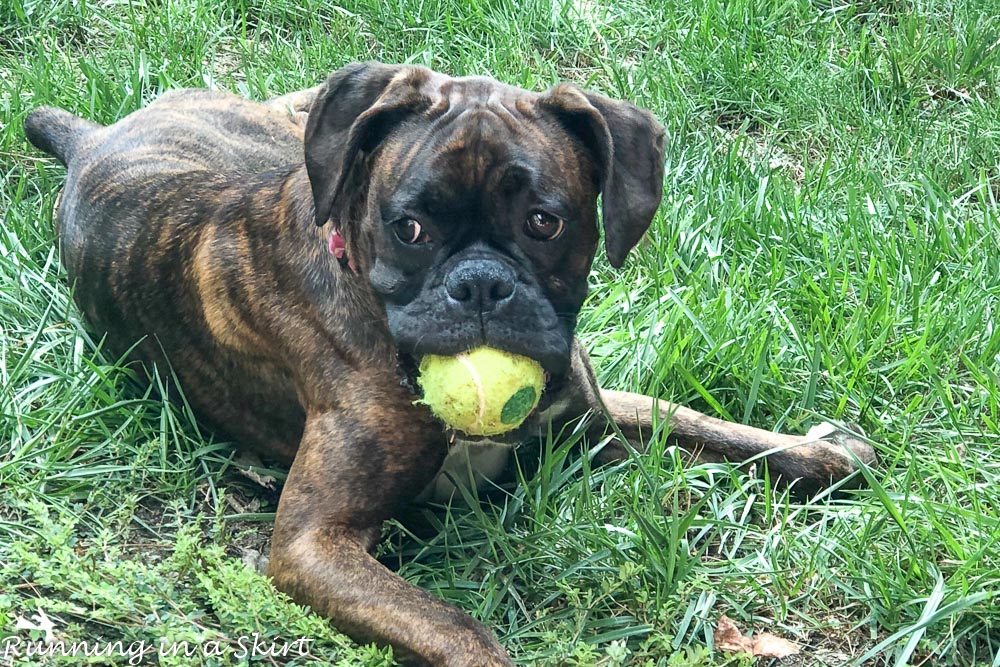 Easy Dinners
I've been eating out this week while traveling but before I left I've been all about EASY dinners. I've been pretty tired so the simpler the better. A few of my go-tos are Kale Pasta, Greek Tortellini Pasta Salad, Black Beans and Rice AND this Sheet Pan Shrimp and Zoodles. It's full of fresh summer ingredients and only takes 20 minutes to make.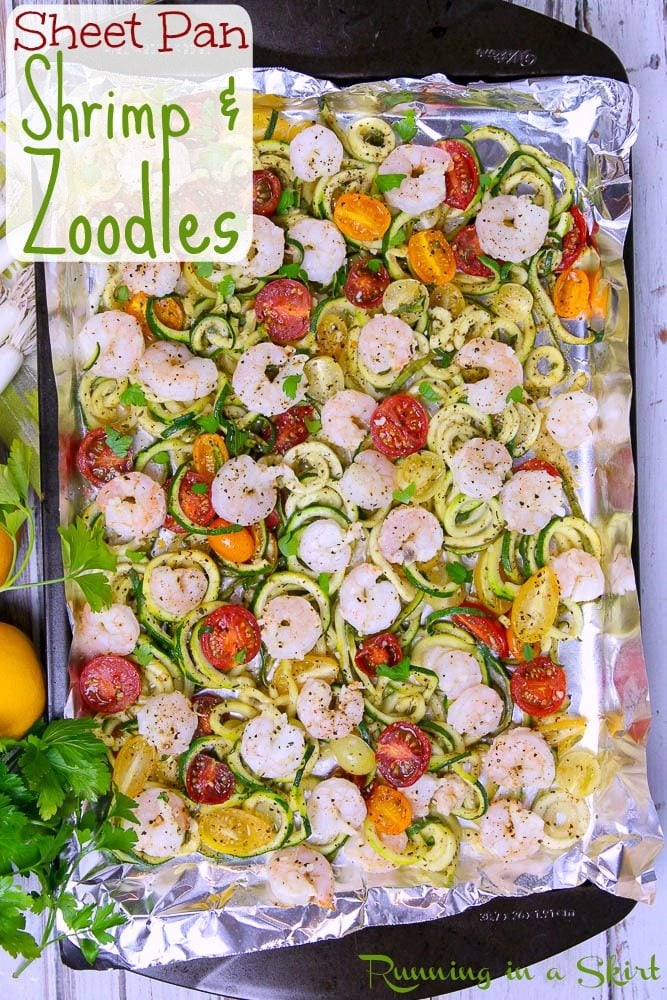 That's it for today! I hope y'all have an amazing weekend. I hope to see you back here Monday. Catch up on the other 40 Things I'm Loving Lately here!
Your turn!
What are you doing this weekend?