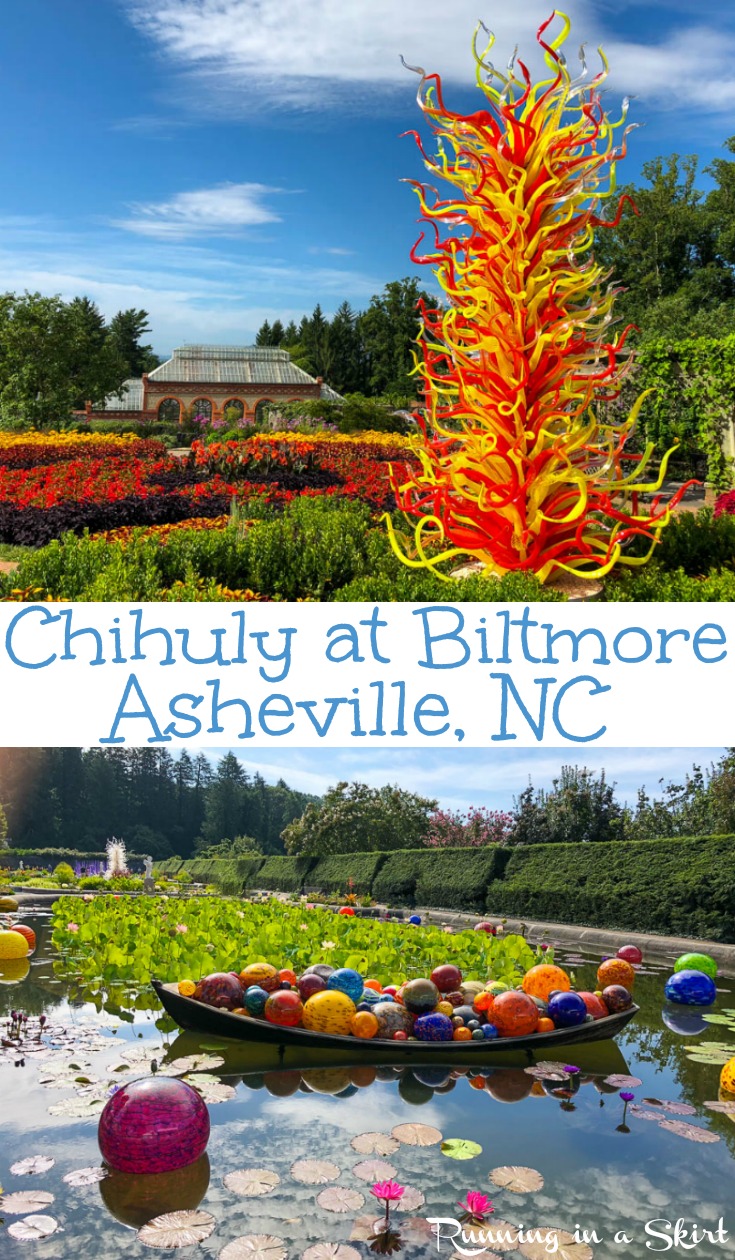 Just when you think the Biltmore can't get any prettier... along come Chihuly at Biltmore!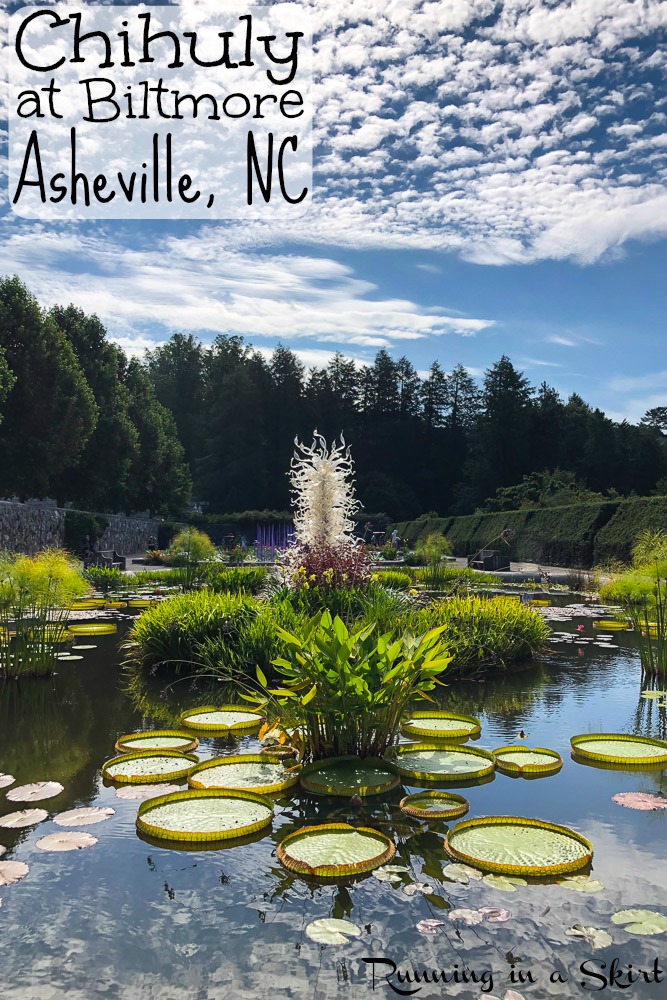 Hi guys!
If you've been a long time reader of Running in a Skirt you know I'm a huge Biltmore Estate fan. I use my annual pass to walk the property and gardens plus the Hubs and I like going to dinner there as well. When I first heard about their new event, Chihuly at Biltmore, I was pretty excited. I wanted to see it right away but summer got crazy and the perfect time never came around. So I decided the other week to get my camera and just go by myself. I'm so glad I did. It was one of the prettiest things I've seen in a while!
Dale Chihuly is a world-renowned artist recognized for revolutionizing the Studio Glass movement. I wasn't familiar with his work before this event, but now I'm in love. The Biltmore Estate is hosting his work until October 7th in the historic gardens. They had never done anything like this before, so I was super curious to see how it would work.
I started my mini-tour by the greenhouse and instantly spotted the first work.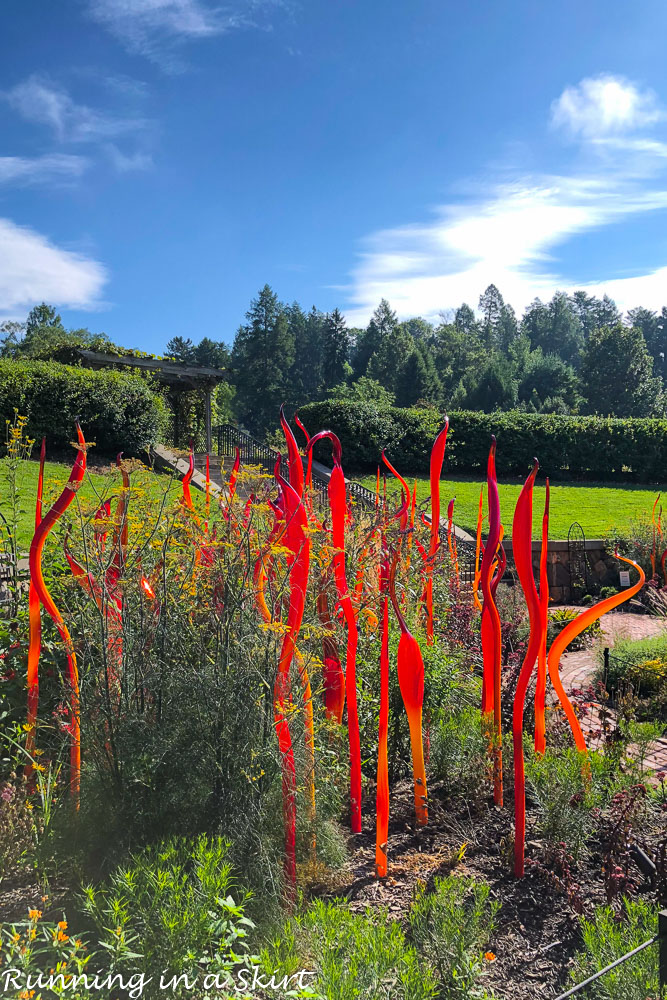 These gorgeous red pieces looked like flames. All of the glass is blown by the artist and was then brought to the estate to display.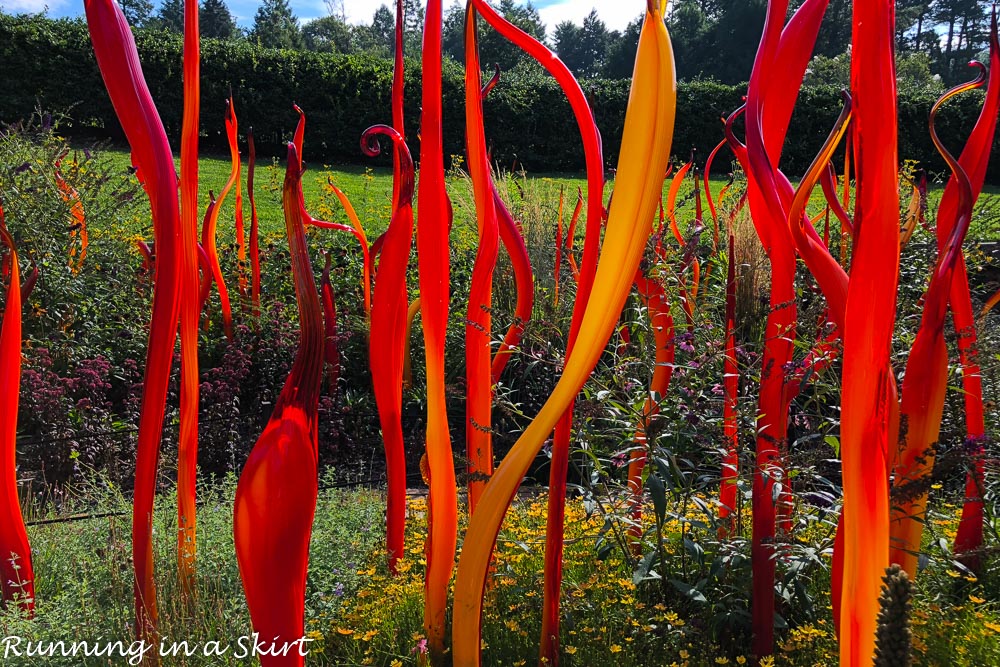 The pieces in the walled garden were even more spectacular.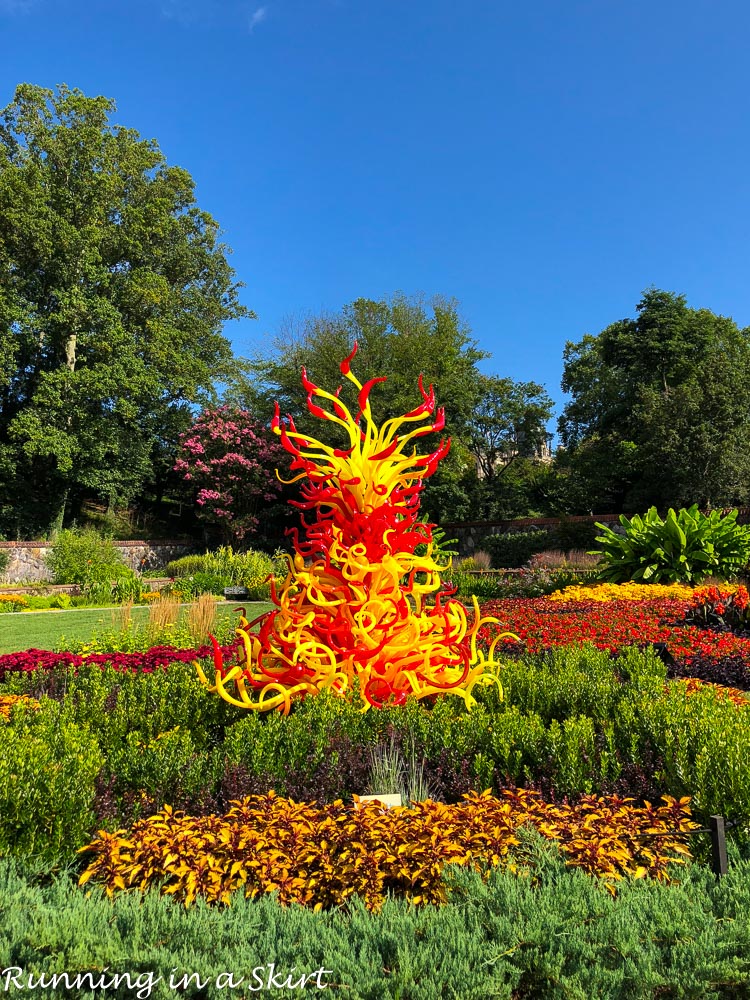 I went early in the morning and the light was just perfect!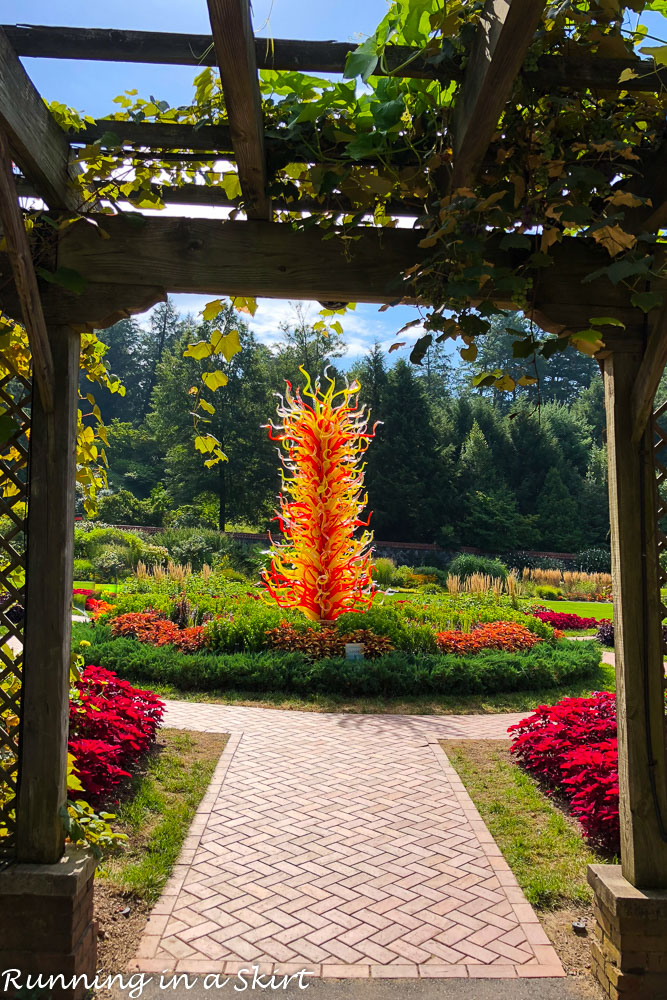 This piece is even more beautiful in person. It towered over my head.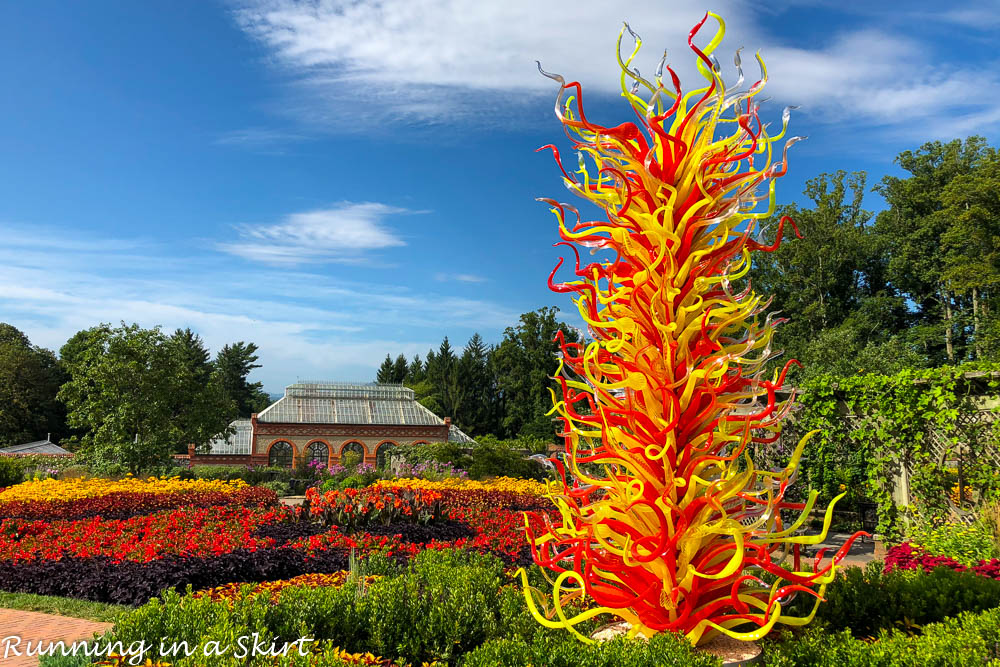 I then walked towards the house and found these lined up against some of the old stone walls.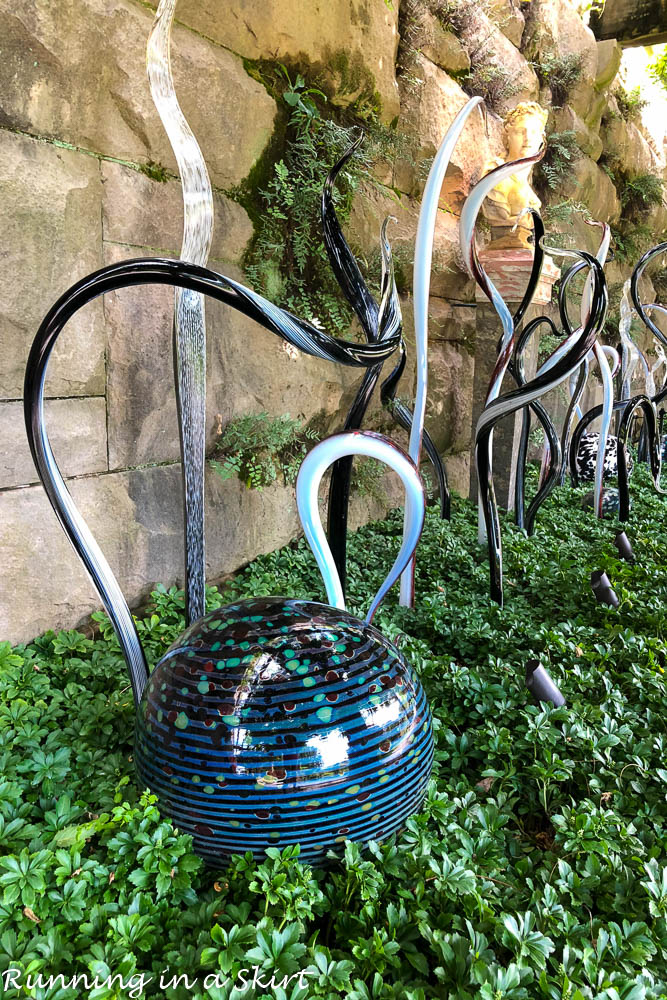 The most spectacular part of the show in my opinion was around the reflecting pool.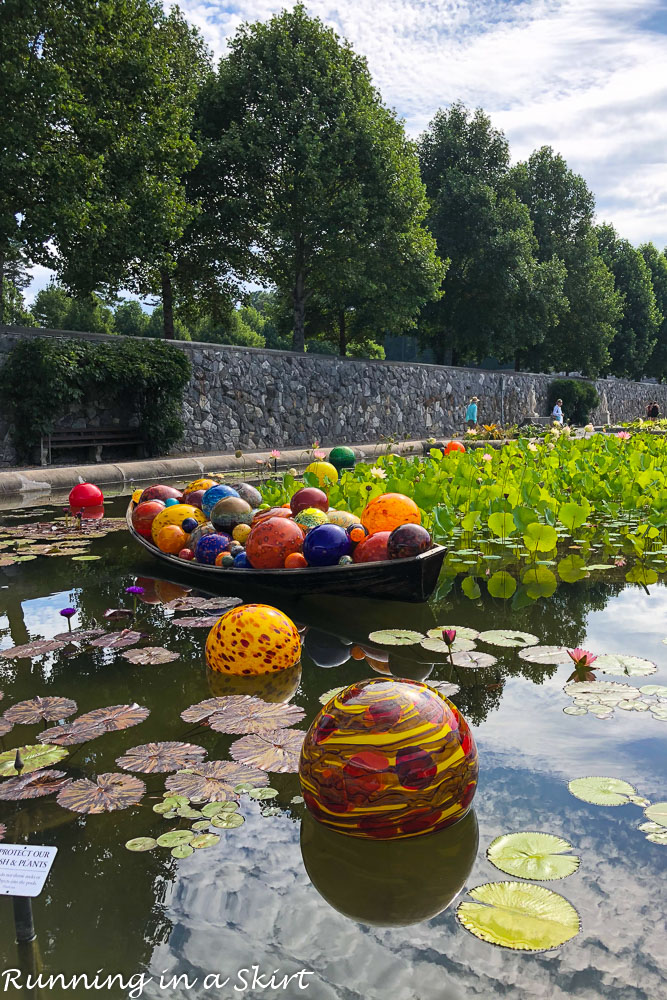 There was just enough light and clouds in the sky to create a stunning effect in photos. This pool normally just has the plants and fish in it. All the glass orbs are part of the exhibit.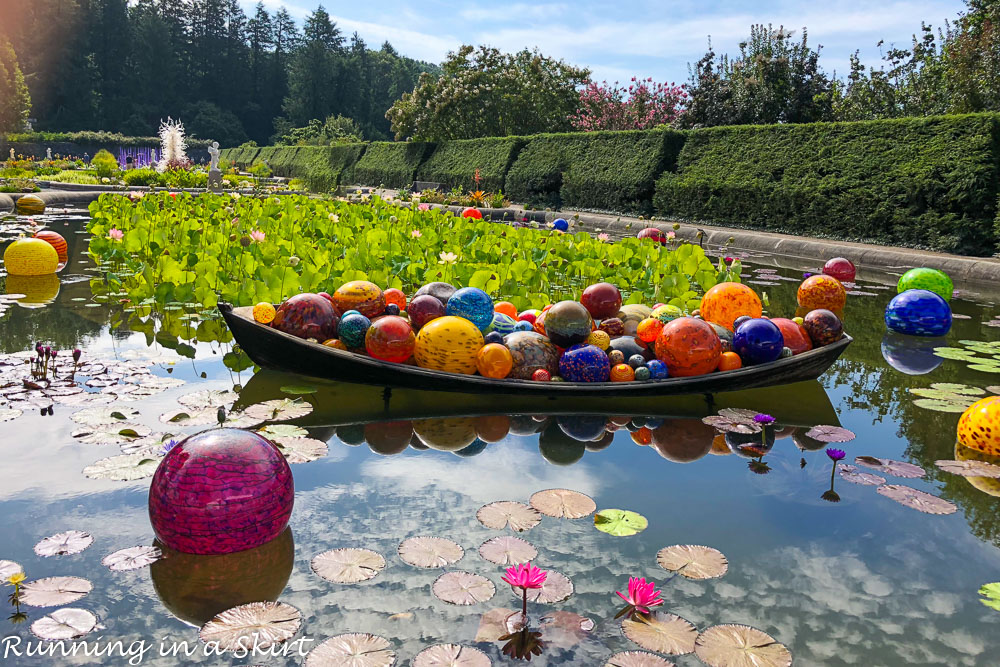 As I was taking photos I kept thinking how his work brought even more beauty to one of the most beautiful places. I didn't even think that was possible.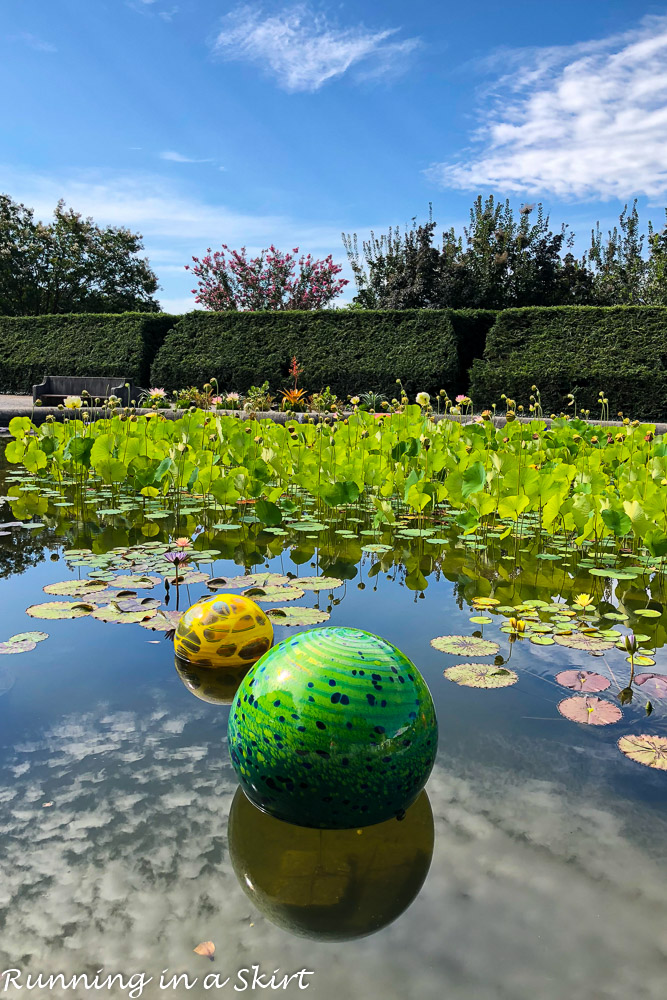 At the other end of the pool, there was a similar piece but this one had less symmetry to the pieces. Hard to believe this is all glass that is hand made!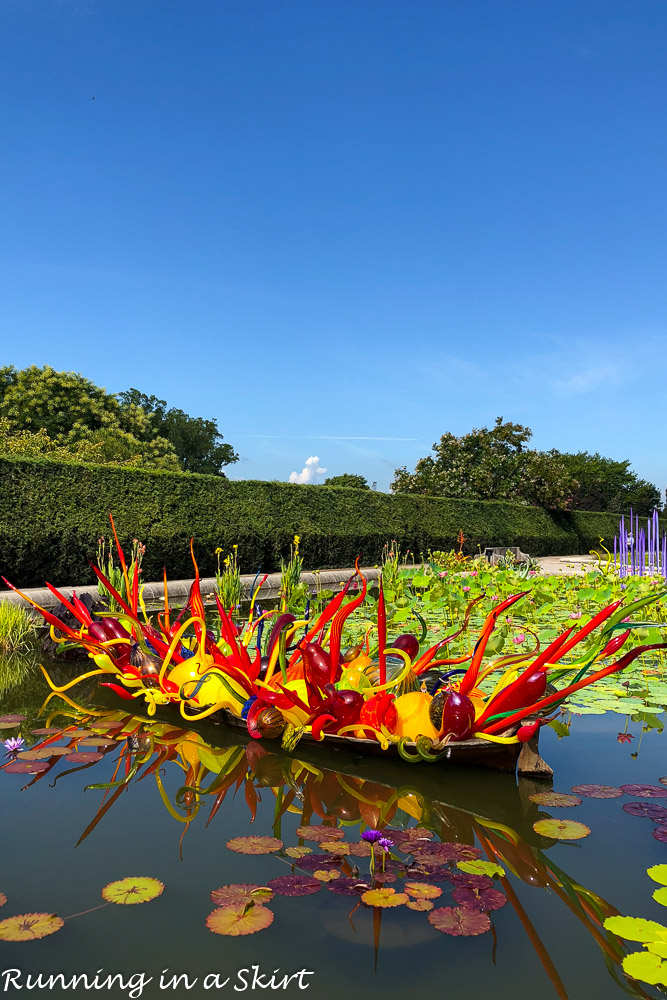 This one looked so intricate I could only imagine how much time it took to put together. It was dazzling in person.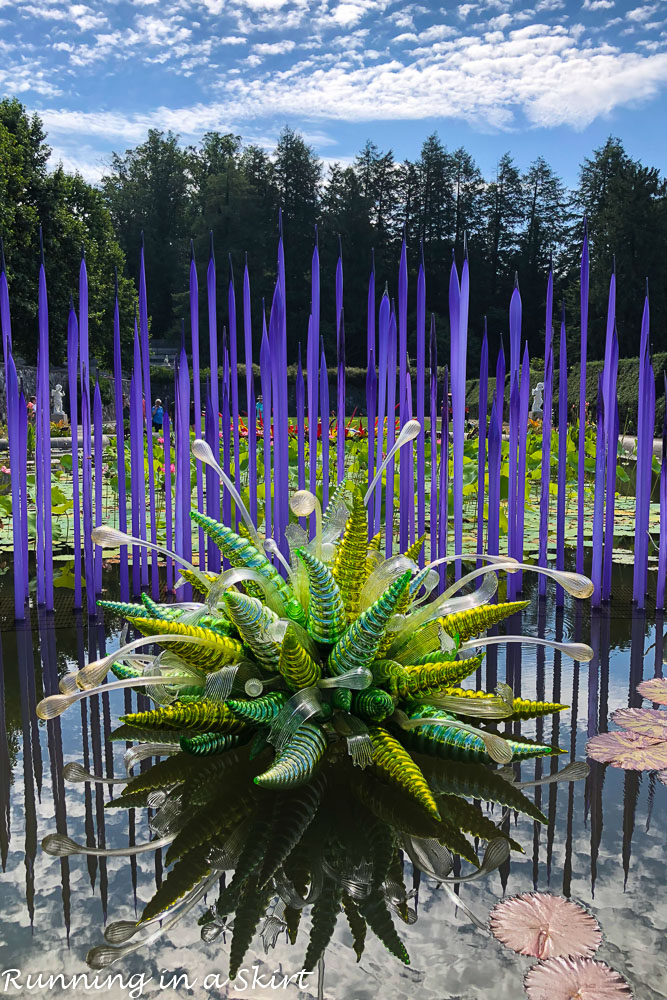 My favorite photo of the day was this one. The reflected clouds matched so perfectly with the white sculpture. Sheer perfection!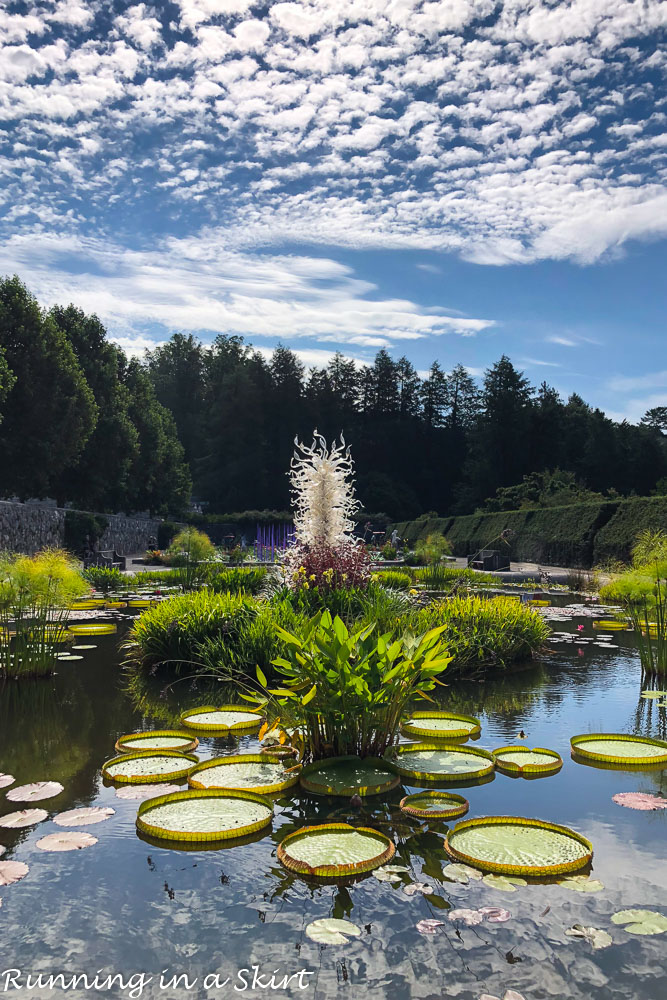 Needless to say, I'm a fan and I hope to get back before the exhibit closes. It is nothing short of stunning. Even if you've been to the Biltmore a thousand times, I highly recommend going back to see this.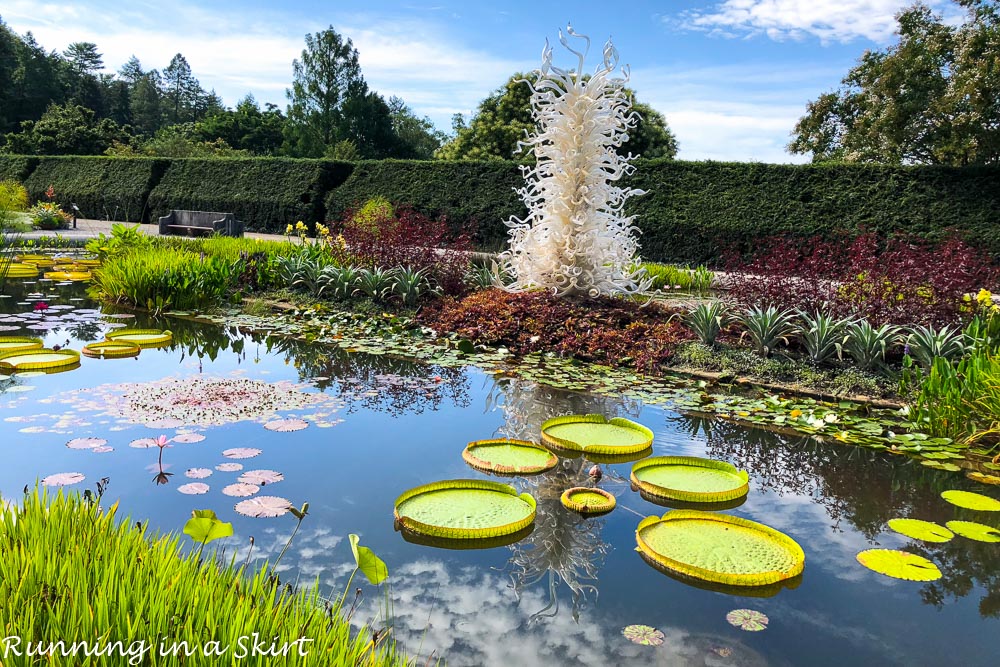 The exhibit is open until October 7th and they are also offering lighted viewings at night called Chihuly at Night.