Healthy & Easy Black Beans and Rice is one of my favorite go-to vegetarian meals!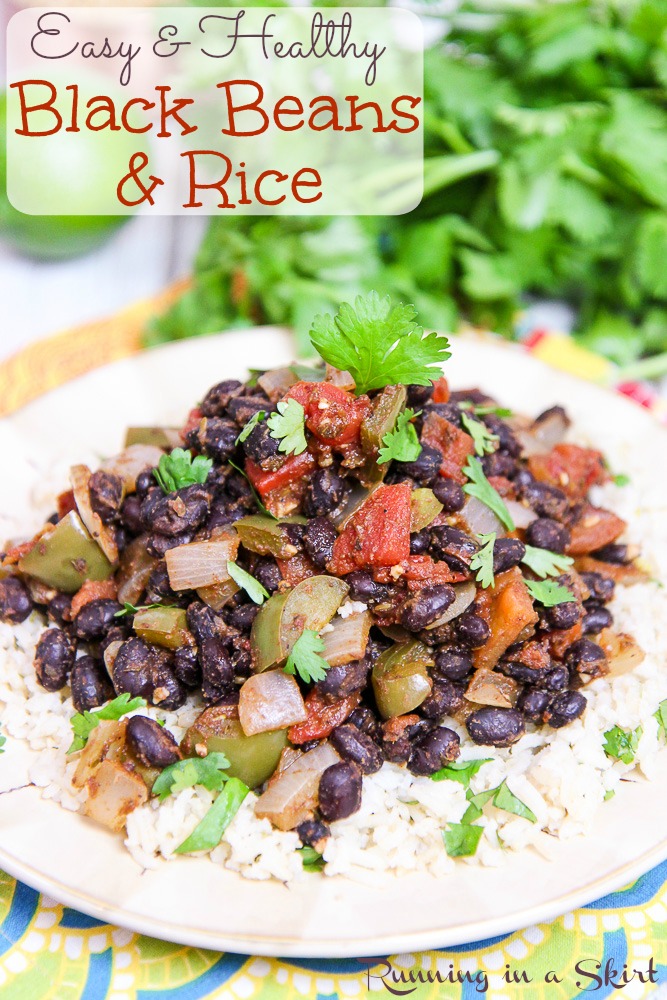 Easy Black Black Beans and Rice
This easy Black Beans and Rice is another one of my favorite recipes that I make on repeat, much like my Crock Pot Enchilada Stack. It's the recipe I make when I just want to eat something good and don't want to actually think about it. The one I've been making for so long that I don't need a recipe and always keep the stuff on hand. I know we all have these recipes. They are usually our best recipes because we've tweaked them to perfection.
This is my healthy and easy Black Beans and Rice. It's nothing fancy, but it's a tried and true Wunder household favorite.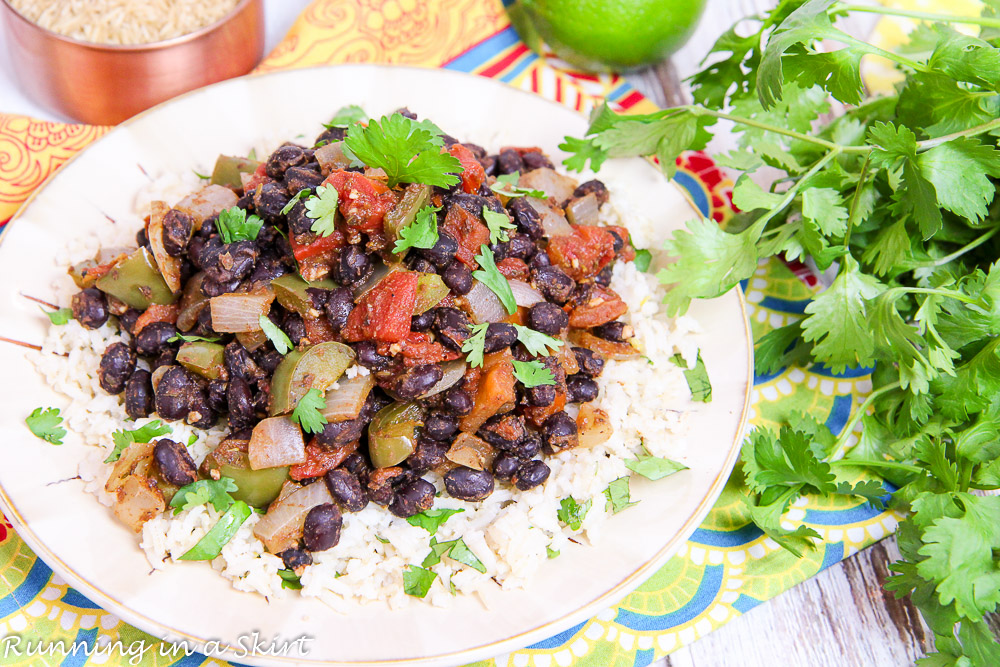 I started to make this when I was just out of college, living on my own and working in small market TV. Small market TV isn't the most glamorous career choice and I was living on a very, very limited budget.
Many weeks I make a huge batch and eat off of it all week. As I learned more about food and cooking, I added and took out things to morph it into what it is today. But this easy Black Beans and Rice recipe is one that has been with me for a long time.
I'd dare say after making it hundreds of times, it's just about perfect!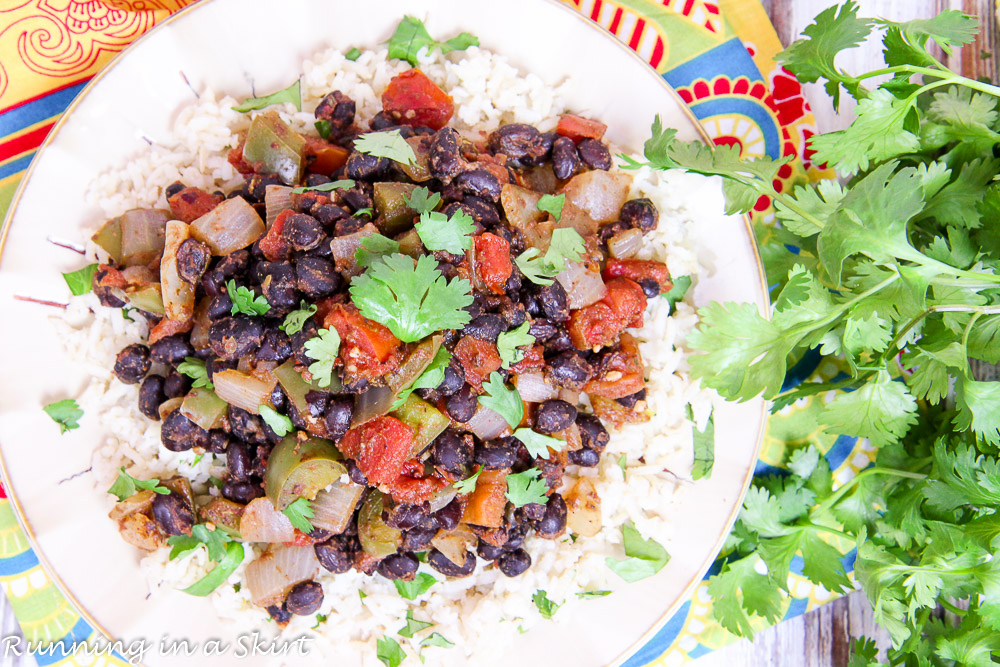 Even though I feel lifetimes away from that young girl, I still like keeping the ingredients for this in the pantry and fridge. It's so nice to always have a comforting, healthy meal to fall back on when I don't have much time or energy to think.
The savory black beans are combined with fresh pepper and onions and canned tomatoes. It's a shortcut that allows you to get this on the table fast. You can always use a package of Mexican rice (I used to!) but these days I like to know what's my food so I make my own brown rice with cilantro and lime. Make this with Tuesday's Cilantro Lime Brown Rice recipe. Just the right amount of freshness to make this dish feel special without much effort at all.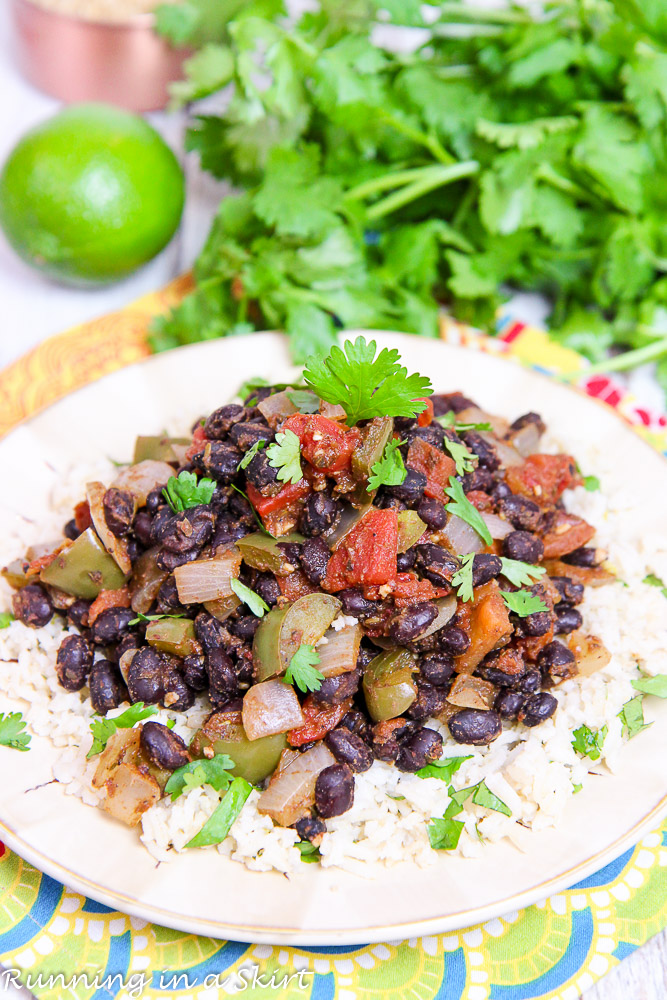 My healthy and easy Black Beans and Rice can be thrown together in less than 15 minutes and is a well-balanced meal for anyone but especially vegetarians and vegans. It's also very budget-friendly and tastes delicious! You can adjust the spices to your personal taste. I kept the recipe pretty mild though because this is the amount of heat the Hubs tolerates!
Give it a try and let me know what you think!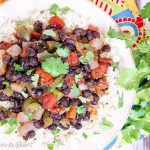 Easy Black Beans & Rice
This healthy and easy Black Beans and Rice is a 15 meal!
Instructions
In a large pan with a lid over medium heat, saute the peppers and onions in the olive oil for about five minutes or until starting to turn tender.

Reduce pan to medium-low heat and add the garlic and continue to saute for about 30 seconds until fragrant. Do not allow the garlic to burn.

Add the beans, tomato and spices to the pan. Cover and allow the beans to simmer, stirring occasionally for 10 minutes. Salt and pepper to taste.

If you have additional time you can allow the beans to simmer for another 10-15 minutes, stirring occasionally to build more flavor.

Serve the bean mixture over a bed of rice and enjoy!
Notes
To adjust the spice level add more or less cayenne or chipotle pepper. If you can't handle any spice leave it out. With a ¼ teaspoon it is still very mild!
*** Get my recipe for 3 Ingredient Cilantro Lime Brown Rice HERE
Nutrition
Calories:
175
kcal
Carbohydrates:
33
g
Protein:
9
g
Fat:
2
g
Saturated Fat:
1
g
Sodium:
486
mg
Potassium:
737
mg
Fiber:
11
g
Sugar:
8
g
Vitamin A:
313
IU
Vitamin C:
42
mg
Calcium:
108
mg
Iron:
4
mg
Like my Easy Black Beans and Rice? I'd love it if you could pin this to your favorite Pinterest board! Thank you so much for the support.

Classic, Healthy & Easy Black Beans and Rice w/ Cilantro Lime Rice
Click To Tweet
Want more healthy Mexican dishes?
Black Bean Enchilada Casserole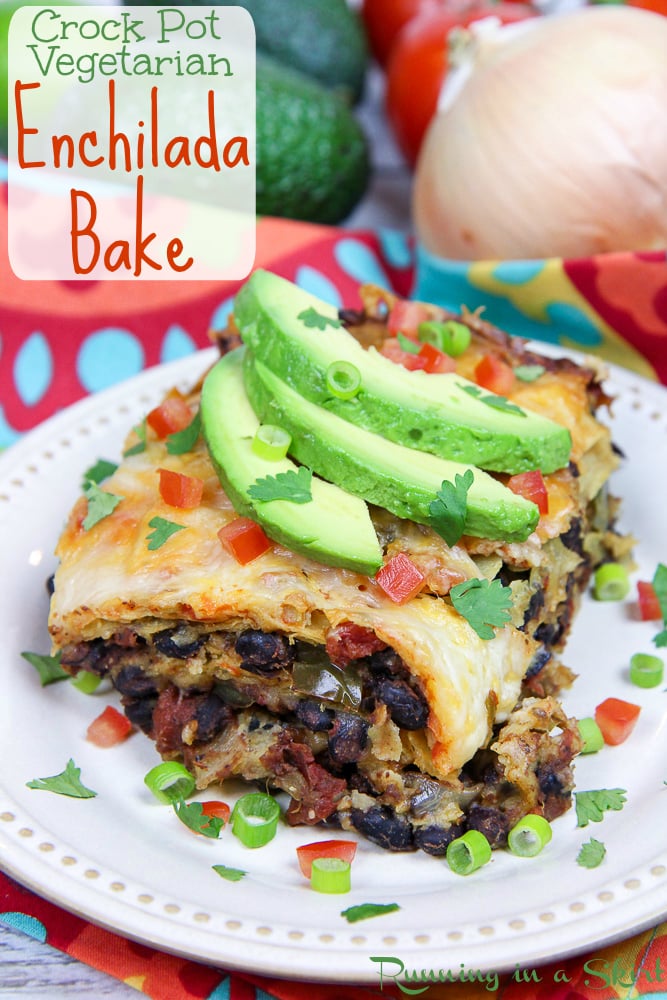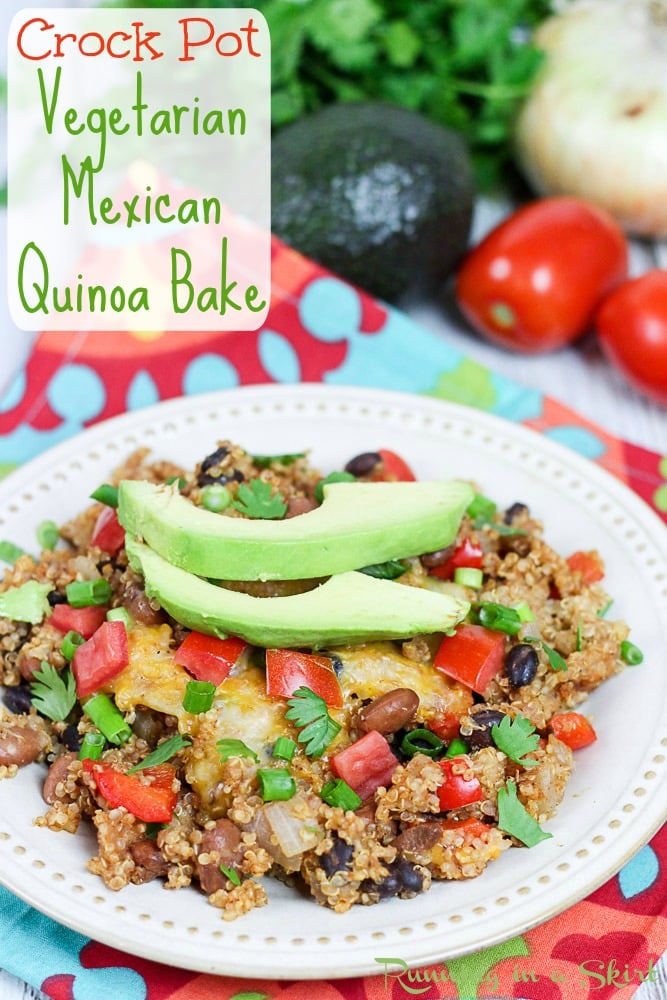 Vegetarian Crock Pot Lentil Tacos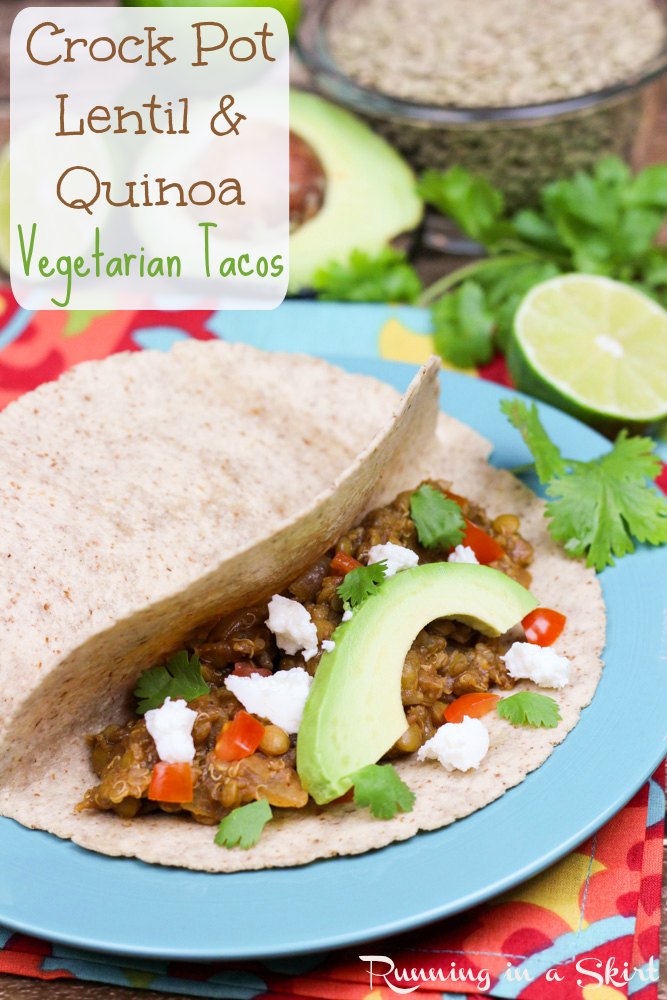 Easy Black Beans and Rice
This 2013 Running in a Skirt recipe got a complete makeover in 2017!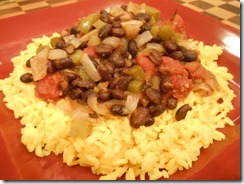 Your turn!
What dish do you make without having to think about it?
I'm linking up my Easy Black Beans and Rice with: Meatless Monday with Sarah and Deborah, Meatless Monday with Annmarie and Rachel, Delicious Dish Tuesday, What's Cookin' Wednesday, Full Plate Thursday with Miz Helen, FoodFriDIY, Foodie Friday, and the Weekend Potluck. Thanks so much ladies for the link up parties!