Hello! Hello! I hope everyone had a great Halloween week. It's officially baby month!!! I am in complete disbelief that we've come so far from this announcement. The babies will be full term for twins the Sunday of Thanksgiving week but we've been told to be ready anytime this month. The Hubs and I are hoping to finish a few very small projects around the house this weekend and we will be ready.
The most exciting thing that happened this week was my nephew was born almost a month early. Megan and Justin had their baby on Halloween. Even though little Keegan was early, he got a clean bill of health and could not be sweeter. I'm one proud Aunt!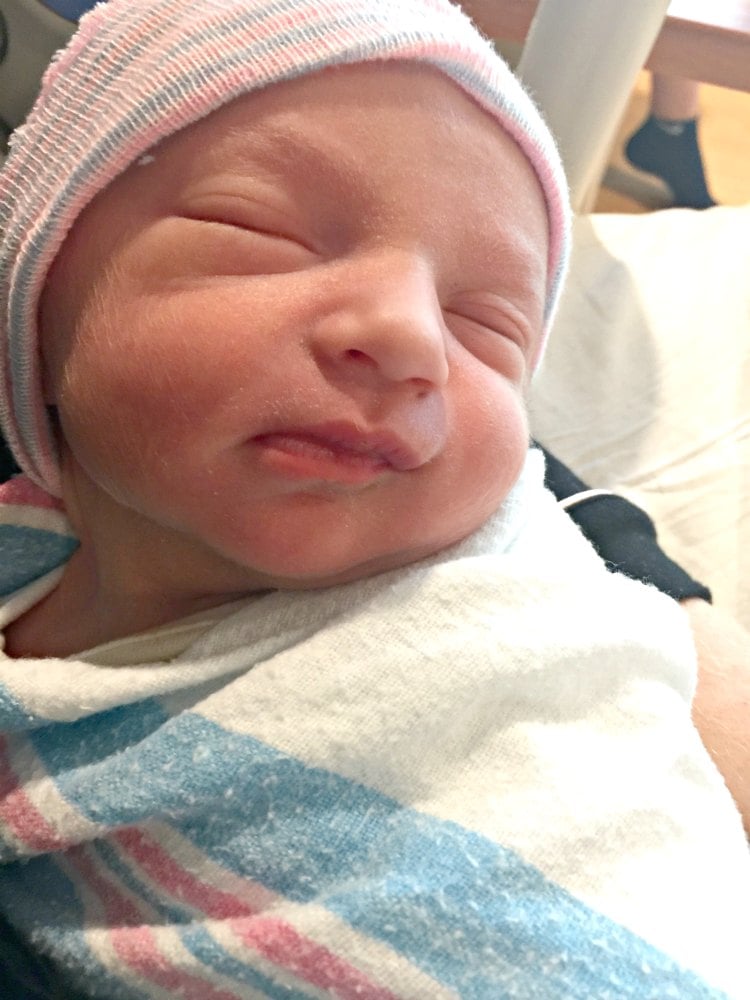 I'm so sad we can't rush down to see him, but our doctors have told us not to travel right now. Megan and I were actually due at the same time, so the whole family is relieved the babies didn't actually come on the same day. Hopefully, after the twins are born we can get all the babies together. It seems like just yesterday we were welcoming his big brother Owen into the world.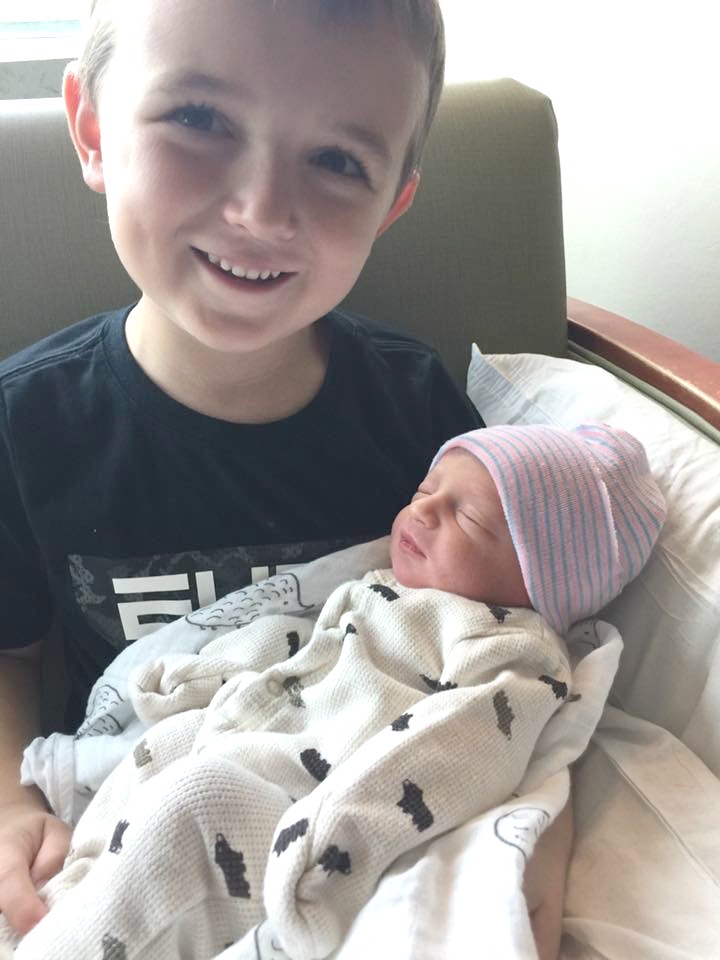 What a huge blessing for our family!
Here's what else has been going on in my world...
Currently I'm…
Reading…
I've been reading mainly baby books but I'm feeling like my mind could use a break before they arrive. I just ordered The Room on Rue Amelie, which was actually written by my college roommate Kristin. It comes out in paperback on Nov. 6th and I can't wait to get it. She is so talented and I've loved her other books too.
Listening…
I'm a huge Miranda Lambert fan and also love her band, Pistol Annies. This song is so much fun!
Watching…
The Hubs and I plowed through the second season of The Ozarks (which I didn't like nearly as much as the first season) and needed something new. We started Riverdale this week and I'm loving it so far. The Hubs says he's still not sure about it but we keep watching it. I have a feeling it's a little too girly for his taste but he's letting it slide because I've been feeling bad. Either way, I'll take it!
I've also been spending a lot of time during the day on the couch resting and dived into Gossip Girl. I never watched it when it came out so it is feeling like a total guilty pleasure right now.
If you are looking for a cute and unique Netflix movie try To All the Boys I Loved Before. It's a fun high school drama that was one of the more entertaining things I've seen in a while.
Wearing…
Honestly... the Hubs t-shirts and this one pair of HUGE sweatpants I got this summer at Deep Creek. Everything is getting tight!
I did get dressed up last Friday for a nice dinner. The Hubs and I decided to splurge for a fancy dinner at the Dining Room on the Biltmore Estate. I rested all day to go and it was hard for me to sit up for that long to eat, but I decided it was worth it. The food and service were lovely and we had such a nice time. I know dinners out are going to get a lot harder soon, so this was quite a treat.
Eating…
I've been eating a lot at home but I did go to Hillman Brewing for lunch after one of the doctor's appointments with the Hubs. I'd heard their kale salad was good and it was. I could have eaten a giant bowl of it though. This was just enough for one of the twins. 🙂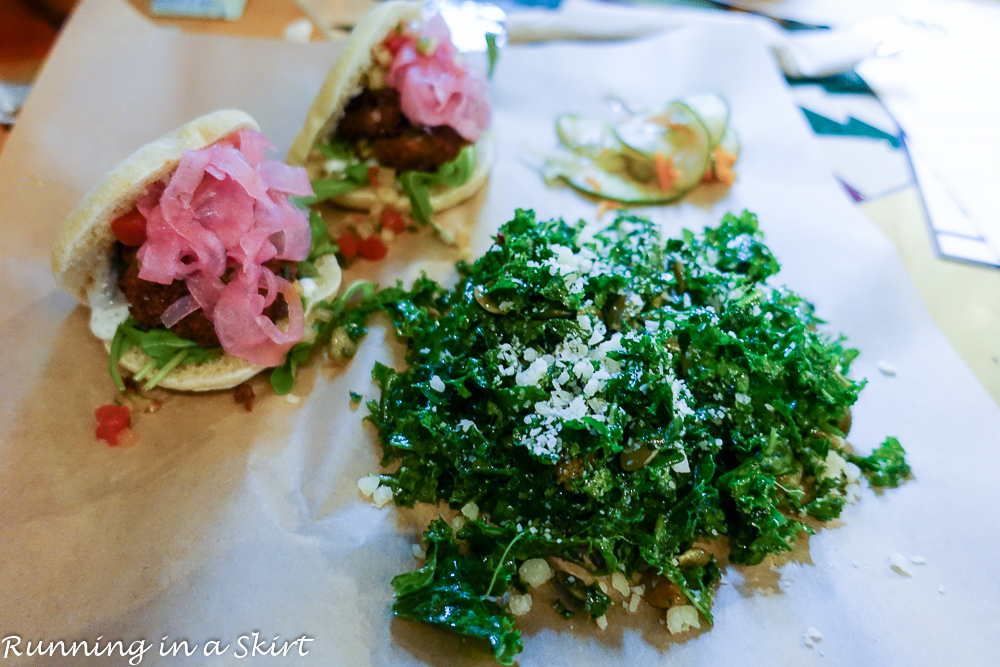 Drinking…
Lot's of water!
On a completely unrelated note, this is the best Makena and I could do for Halloween this year. Next year I'm going all out with a family costume!

Indulging…
I believe the best cookies in the world come from a bakery in Pittsburgh called Oakmont Bakery. My husband's family loves them and gets them when we all get together. I was gushing about the cookies with my neighbor who also has family in Pittsburgh and turns out they love the cookies too.
This past week my neighbor's Dad went to Pittsburgh and on his way home made a cookie run. He picked up a whole extra tray for me! My neighbor surprised me with them on my doorstep and it made my week! I've been totally indulging in these.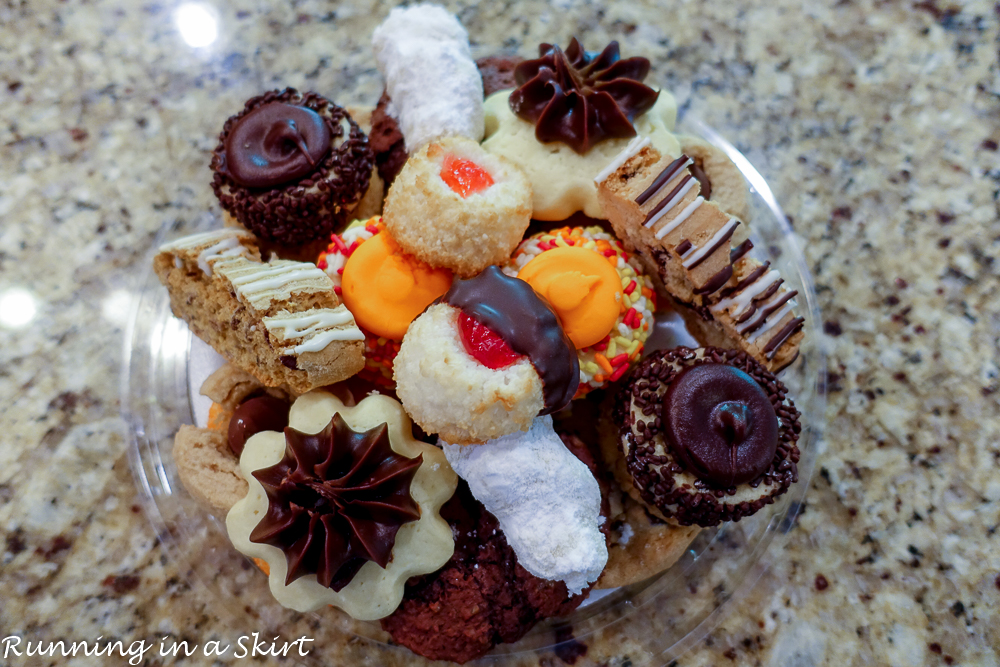 Anticipating…
My mind is on all twins all the time here. I'm anticipating and waiting. I feel like it's about all I can think about and not knowing exactly how or when they are coming is such a crazy feeling.
Praying…
Tomorrow is the 6th anniversary of my Mom's death and it's always a day that throws me a bit... so I'm praying for a peaceful day for myself, my Brother and my Dad. I can't help but think how thrilled my Mom would have been about the twins.
I'm also still constantly praying for two healthy boys and a healthy delivery! I'll be 35 weeks on Sunday and I'm so glad the boys have made it this long. It's been hard to be stuck on the couch for so long, but I know it will be worth it.
That said, I'm still going to try to have the best weekend I can while not doing much. I hope you guys do too. I'll see you back here Monday.
I've been doing a monthly Currently… post since August 2015. Catch up HERE! Thank you so much for reading today and for your comments.
This post does contain affiliate links. I will earn a small commision on purchases, but the price for you is the same and it costs you nothing. Thanks for supporting Running in a Skirt!
Your turn!
Answer one of the Currently… prompts above.