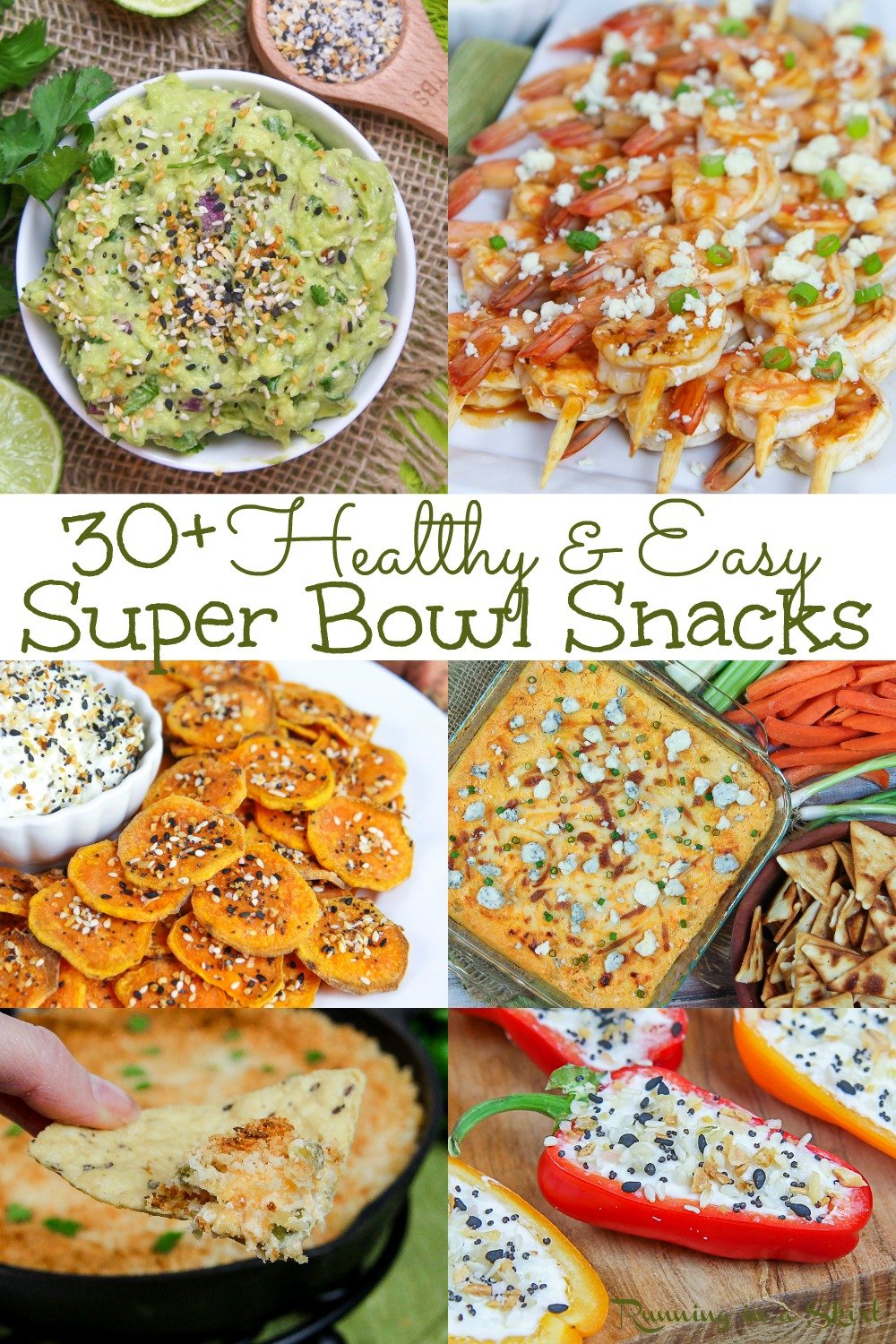 Look no further for Healthy Super Bowl Snacks! These party recipes cover the best healthy vegetarian and pescatarian food you can enjoy on gameday including appetizers and dips!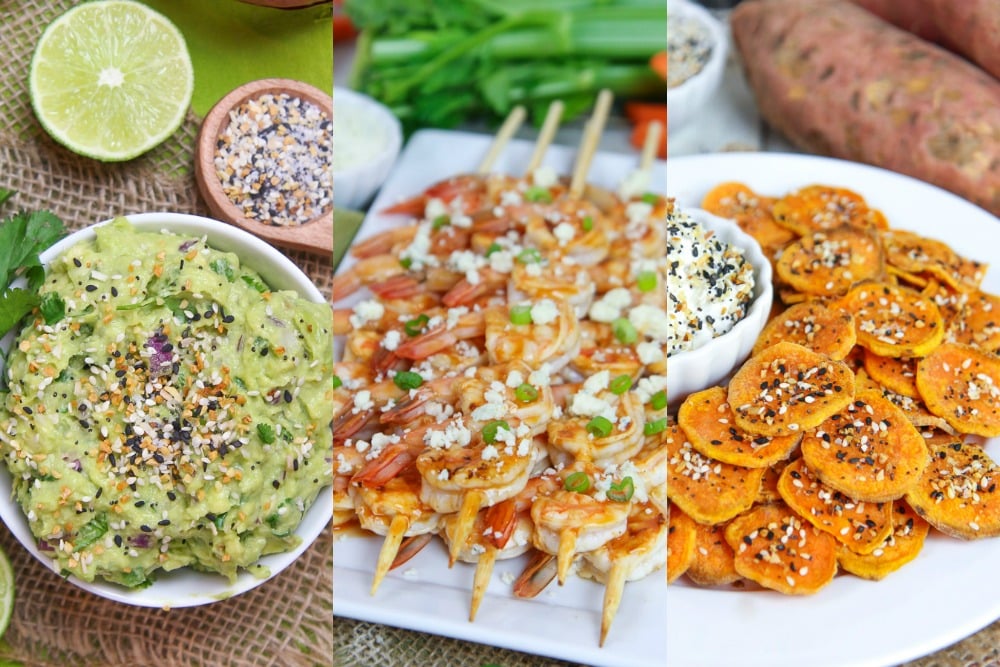 Healthy Superbowl Snacks
Super Bowl Sunday is coming up soon and however you plan to celebrate, it's time to start planning your menu. I always insist on having a nice spread of snacks on any game day but especially the Super Bowl. I do like football, but I LOVE good food. Good food is half the fun of Super Bowl Sunday anyway... right? 🙂
Over the years I've created lots of yummy and healthy snack options that are perfect for a game night at home or a traditional Super Bowl party. I've put a lot of them together in this Healthy Super Bowl Snacks resource that allows you to find them easily in one place. All of my recipes are healthy and fall in the Pescatarian, Vegetarian, or Vegan category! You'll find everything from cheesy dips, everything BUFFALO, and even homemade salsa. I've even got your perfect healthy nachos!
So let's dive into my 30+ Healthy Super Bowl Snacks!
30+ Healthy Super Bowl Snacks
Vegetarian Buffalo Cauliflower Dip
This Vegetarian Buffalo Cauliflower dip uses roasted cauliflower instead of chicken for a healthy swap. I also sub greek yogurt for mayo. It's totally irresistible. If you love shrimp also try my Shrimp Buffalo Dip.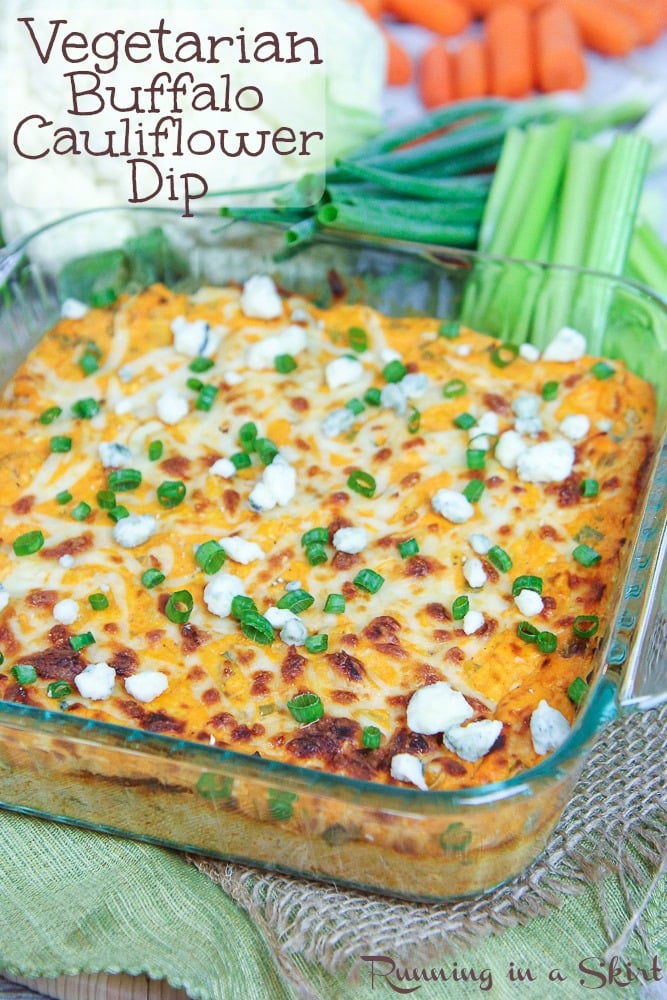 If you love the crunch of a good chip, try my Everything Bagel Oven-Baked Sweet Potato Chips. If you don't like Everything Bagel Spice, try the plain version here.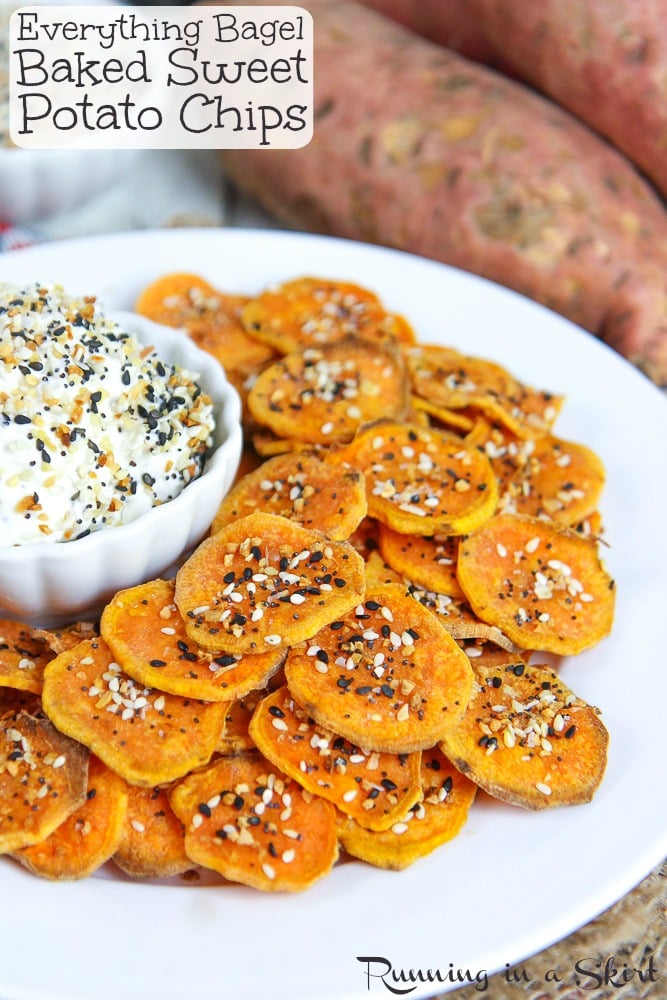 These simple Buffalo Shrimp Skewers are so tasty and healthy! The star of your healthy Super Bowl snacks.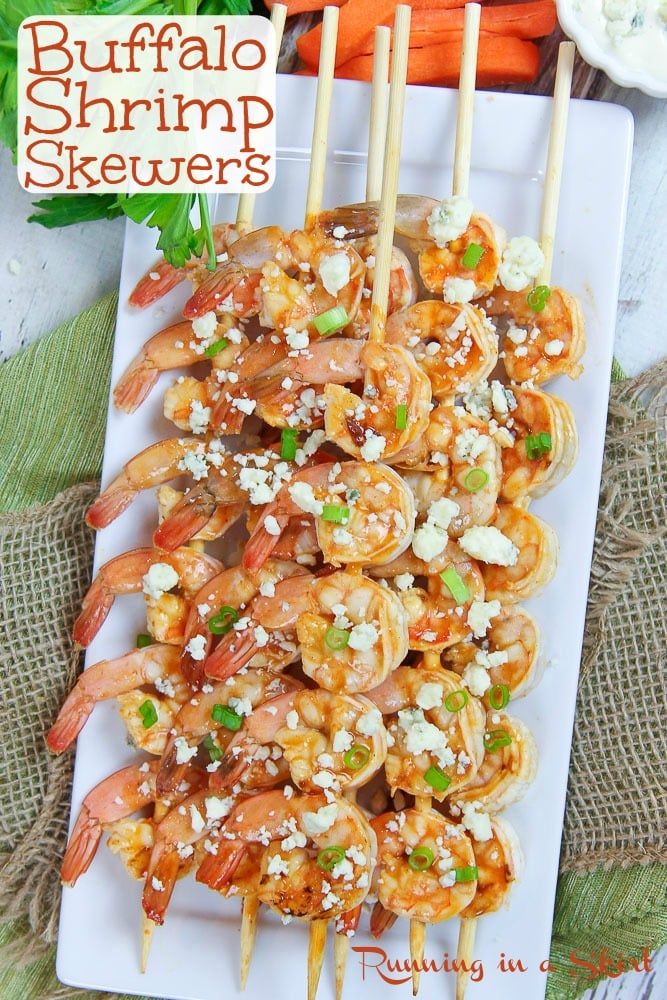 These crunchy and colorful Everything Bagel Stuffed Mini Peppers are filled with a greek yogurt cream cheese mixture and topped with Everything Bagel Seasoning. So delish and easy to make.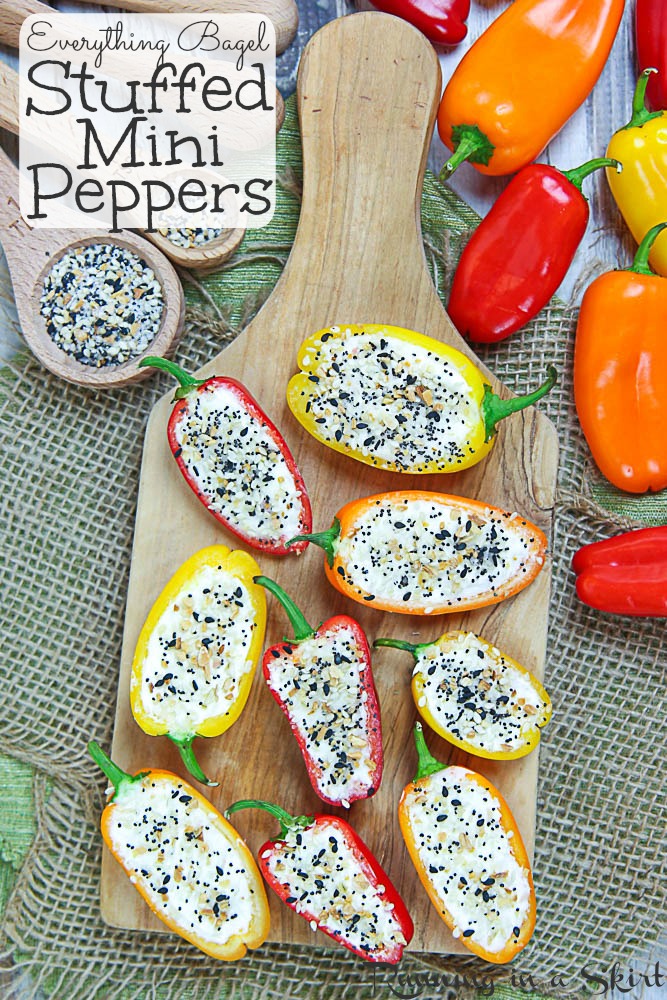 This Healthier Jalapeno Popper Dip is easy to make, uses healthy swaps, and crazy good. I make it every year for our healthy Super Bowl party.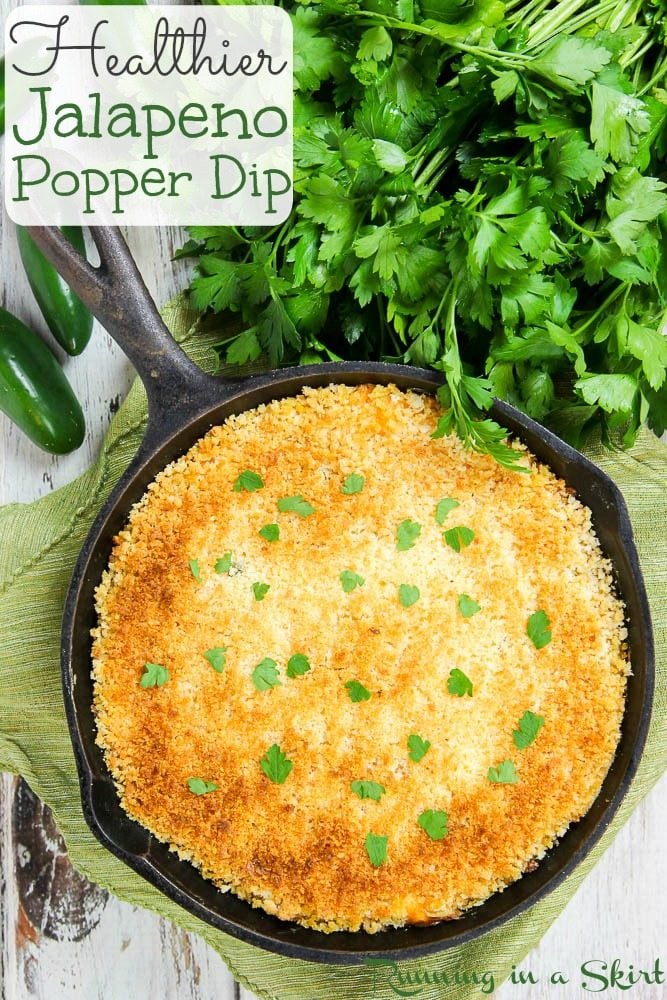 Homemade Guacamole
You can't have a Superbowl party without homemade guacamole! My versions all have a healthy twist are delicious.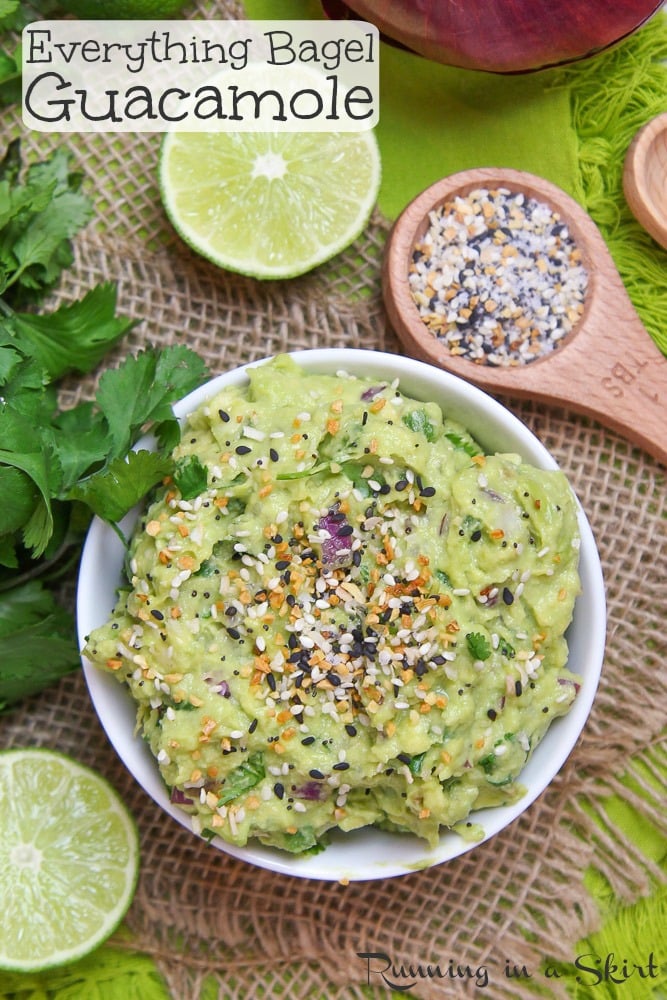 If you love avocado and want to try something different, this Avocado Feta Dip is a fun twist with feta cheese and different spices.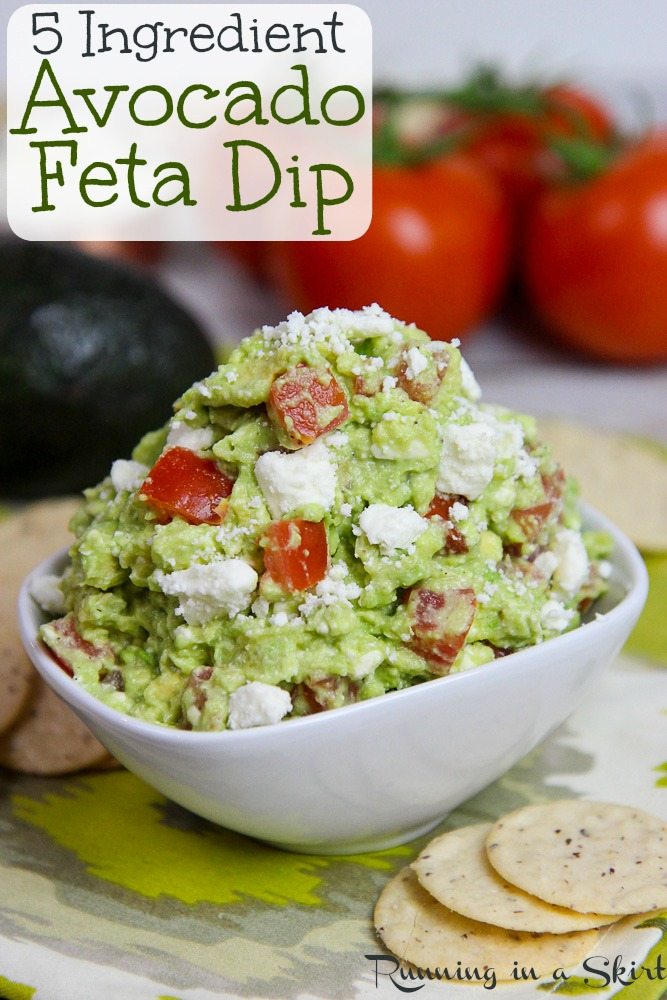 Spiralized Sweet Potato Fries
Use your spiralizer to make my healthy Spiralized Sweet Potato Fries! Dip them in homemade Greek Yogurt Ranch.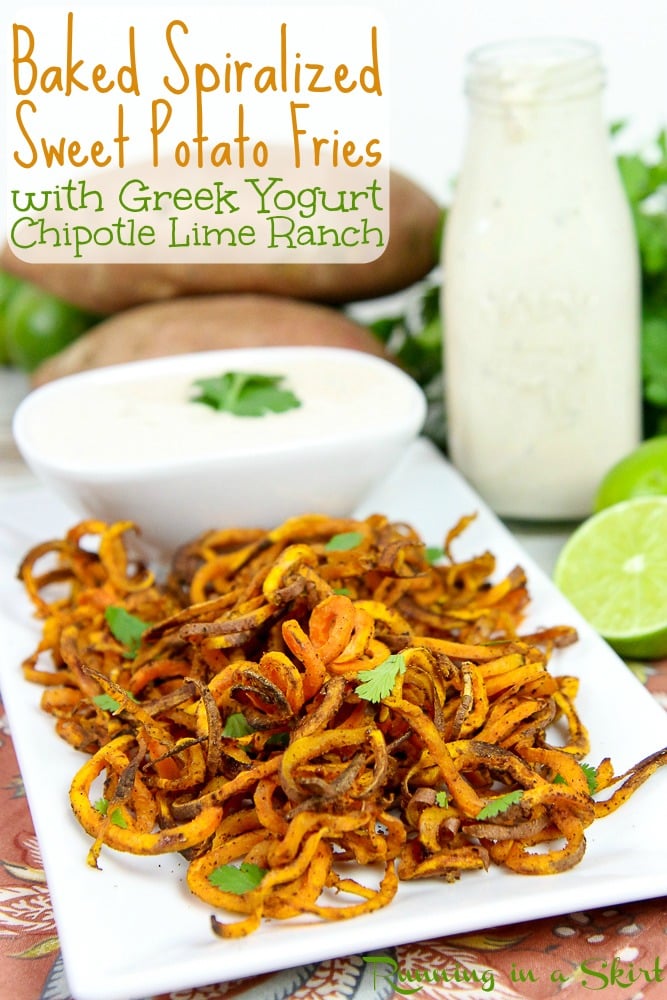 Homemade Salsa
Who doesn't love a good salsa for the Super Bowl? Make your special making it homemade! Here's my classic salsa recipe PLUS some fun twists on salsa you have to try.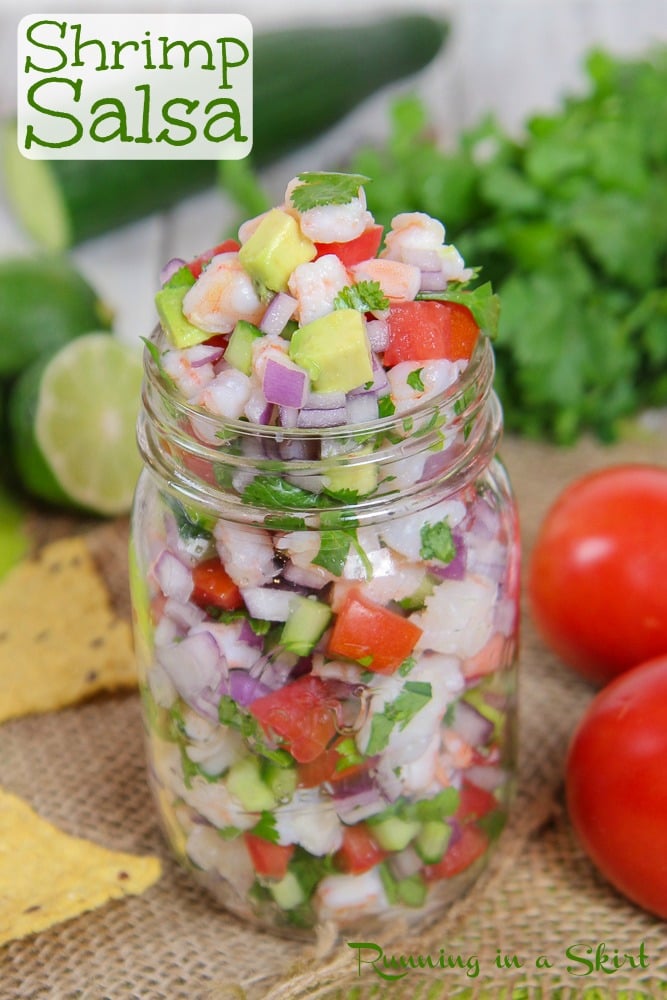 Roasted chickpeas are a perfect healthy Super Bowl snack that's protein-packed and crunchy. I have lots of yummy flavors on Runnin gi a Skit.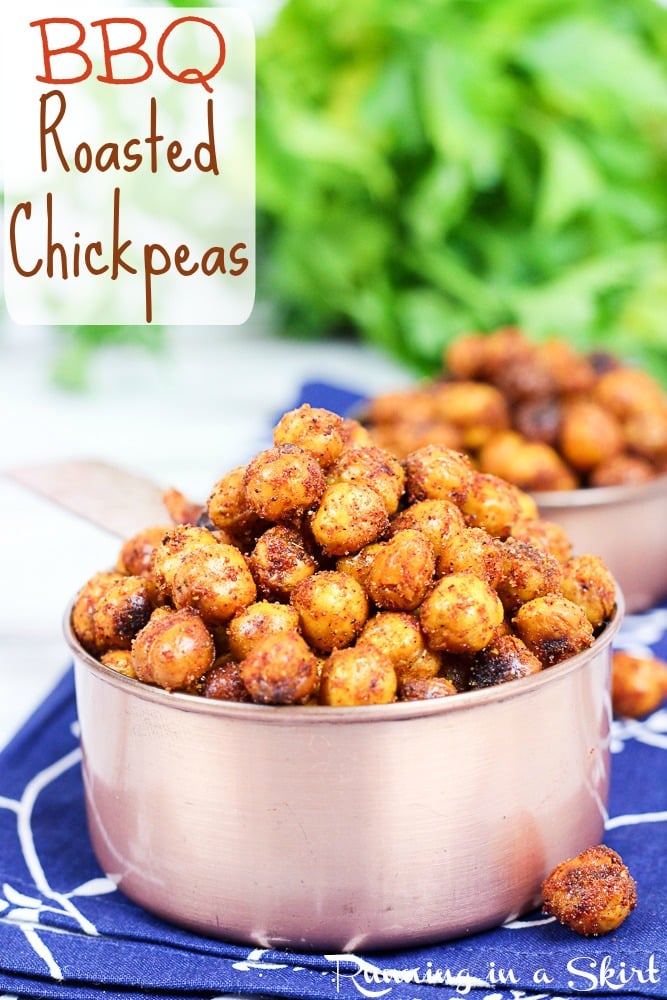 This Baked Buffalo Cauliflower a fun and vegetarian twist on Buffalo Chicken wings.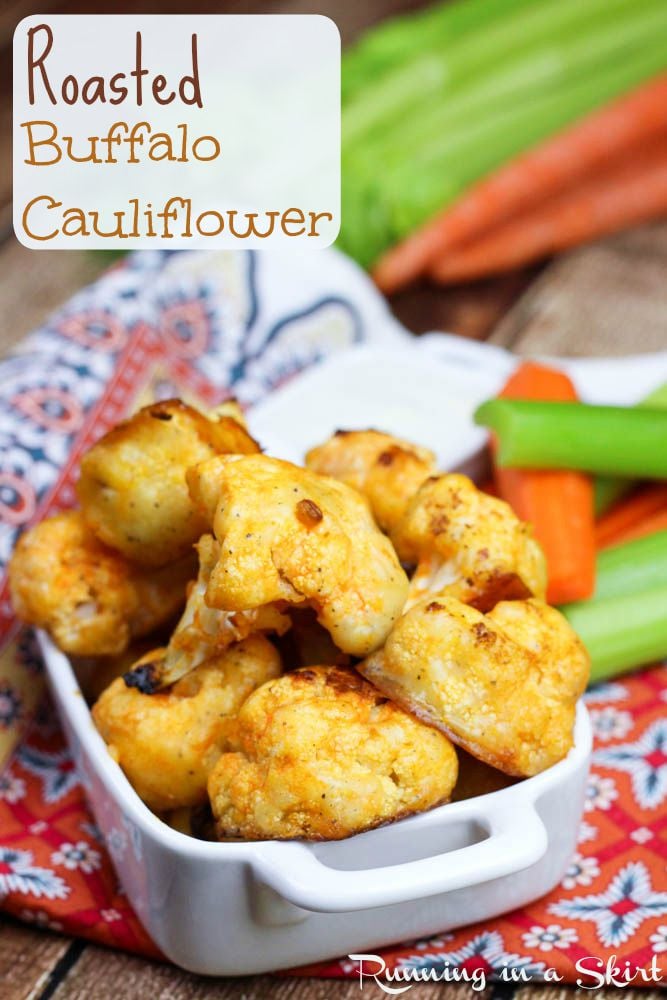 Homemade Hummus
Hummus is another necessity on a healthy Super Bowl snack menu. I have some delicious ones on Running in a Skirt! Here are my favorites.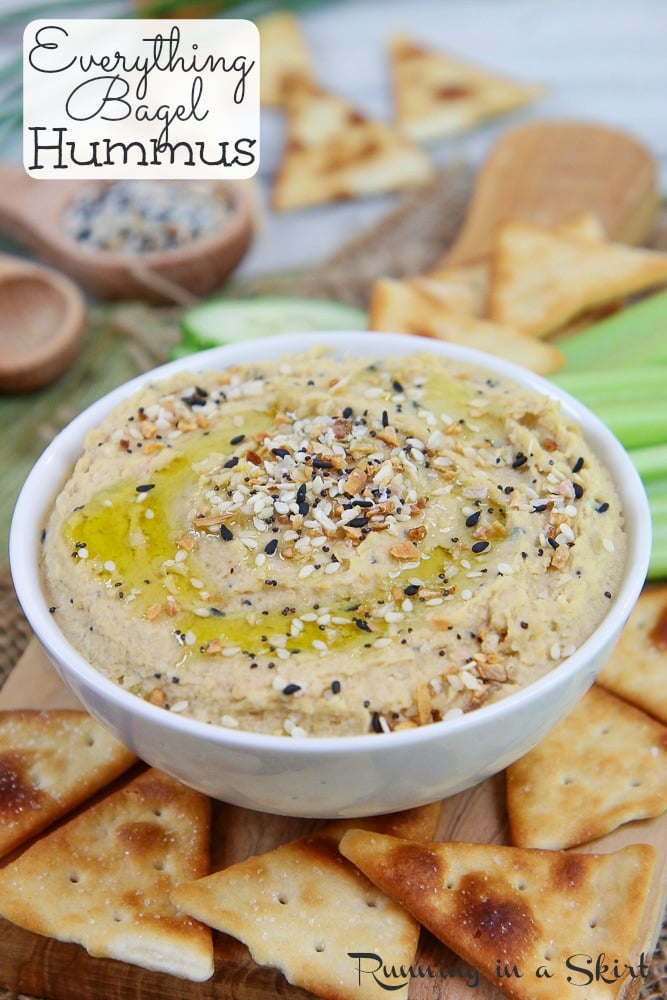 Vegetarian Nachos
Nachos are a healthy Super Bowl snack essential for my family! Try my healthier version - Mini Bell Pepper Vegetarian Nachos - or my traditional 6 Ingredient Sheet Pan Vegetarian Nachos. We made these all of the time and love them.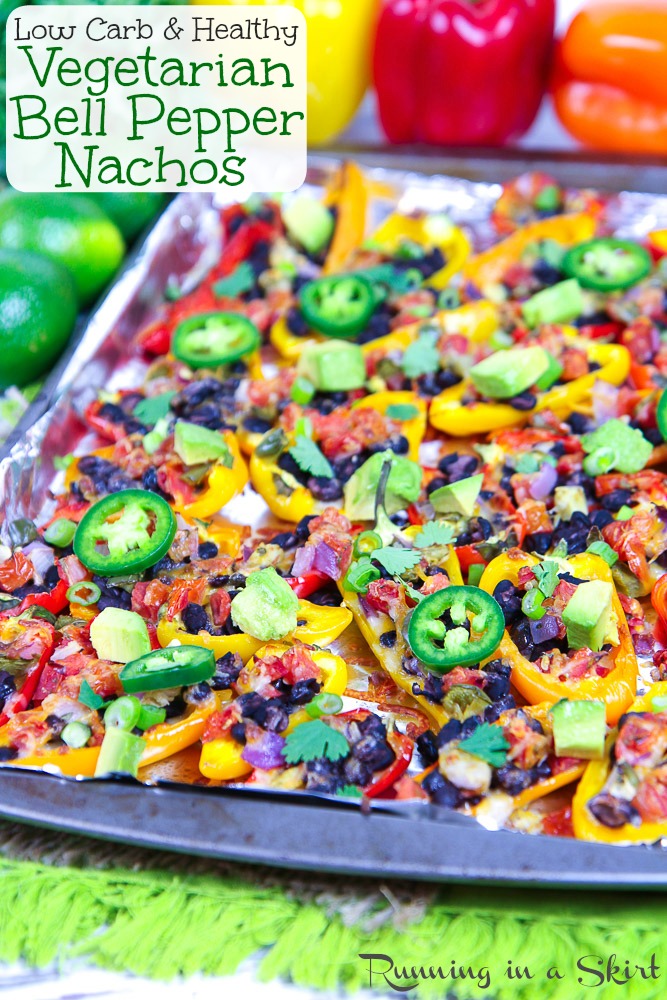 Here's my twist on potato skins! My Greek Yogurt Guacamole Healthy Potato Skins are guilt-free, filling, and delish!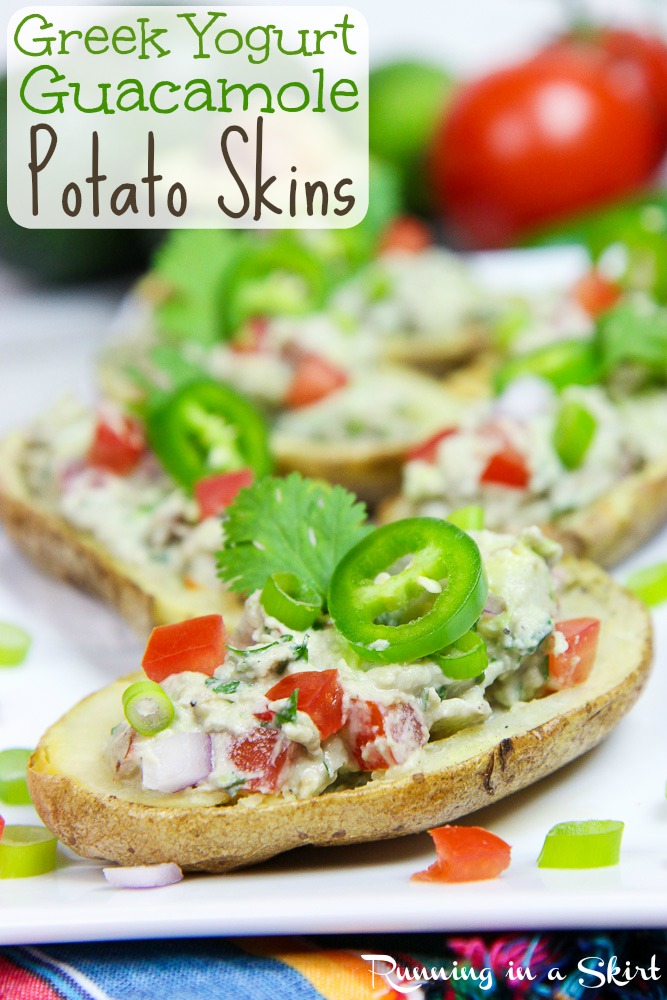 My version of Healthy Crock Pot Chex Mix uses almonds and coconut oil instead of butter!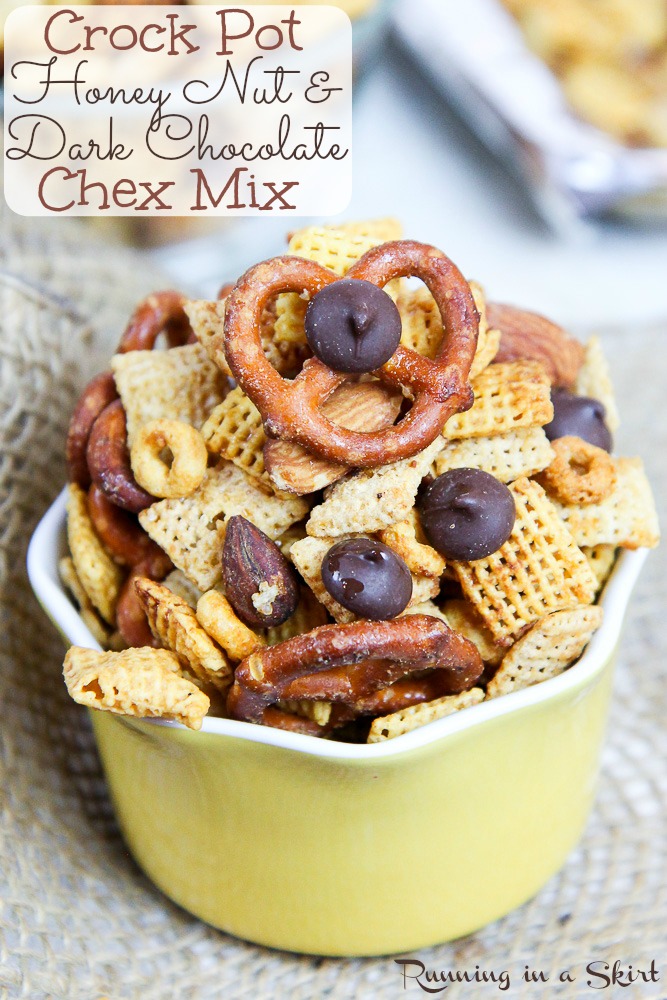 And here's another one for your sweet tooth! My Chunky Monkey Popcorn has a dark chocolate drizzle PLUS banana and peanut butter chips.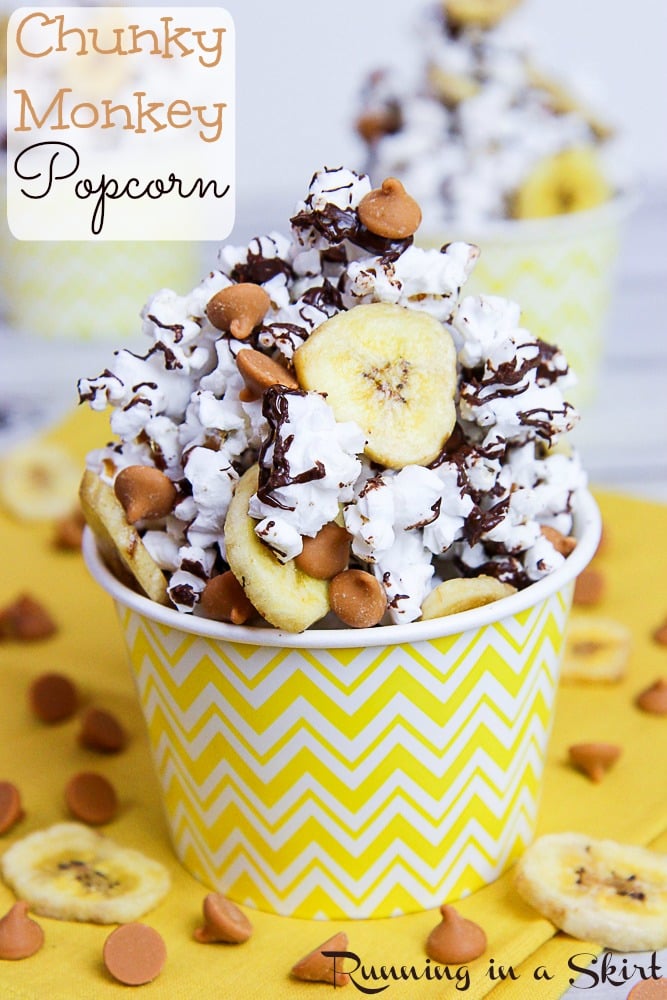 I hope you enjoy these Healthy Super Bowl Snacks! Let me know what you make in the comments below.
Pin for later!