Get a taste of BBQ season with my BBQ Roasted Chickpeas!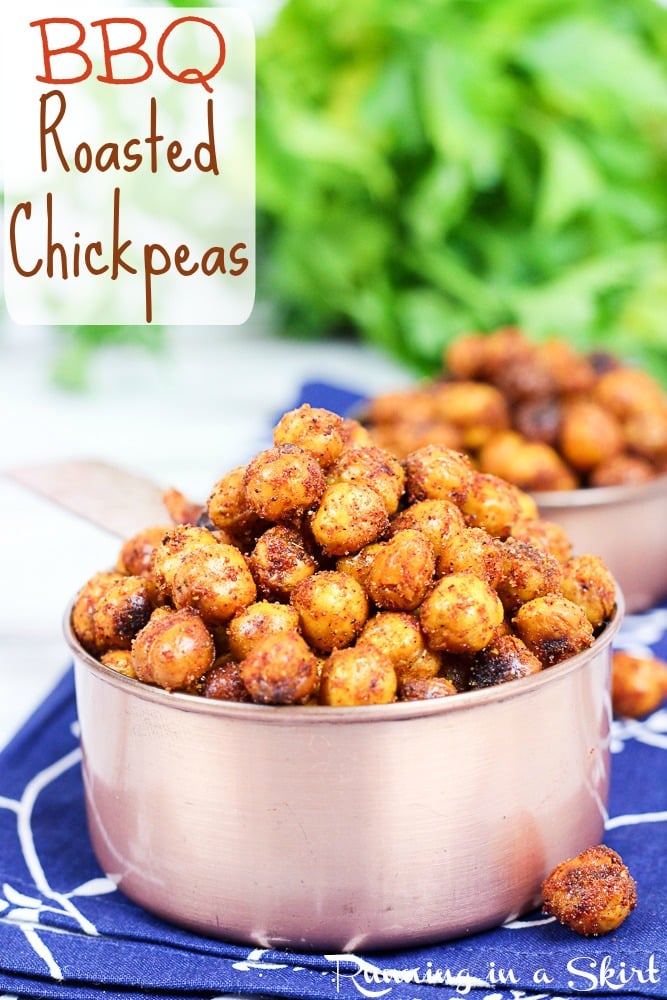 Hello! Hello!
Fun fact. I love BBQ chips. I actually love BBQ sauce too.
Yes. I'm a vegetarian (well, pescatarian...) who completely loves the taste of that BBQ flavor... without all the meat of course. Luckily my favorite Asheville BBQ restaurant has a BBQ Tempeh Sandwich on the menu. Only in my town, folks! If I happen to find myself at a BBQ restaurant not in Asheville (which doesn't happen often,) I'll even order corn bread or fries with the sole purpose of having something to dip BBQ sauce in.
Chips, sugary BBQ sauce and fries are obviously things I can't enjoy all of the time, so I decided to make a healthy swap! My BBQ Roasted Chickpeas totally cure that craving and are completely addictive. I dare you to stop at just one...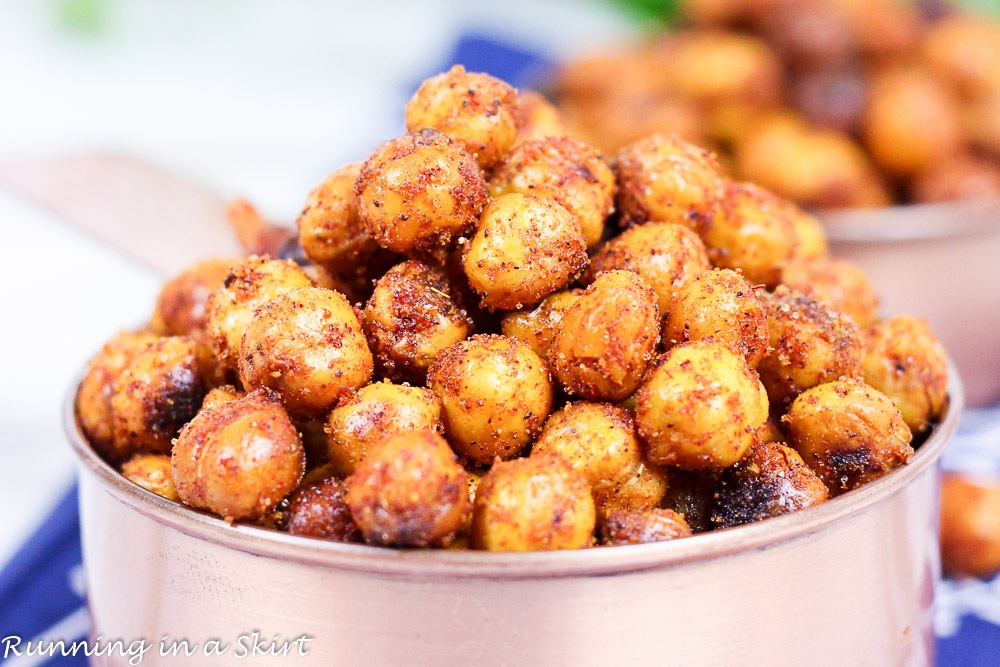 These BBQ Roasted Chickpeas could NOT be easier. You just rinse and drain a can of chickpeas. Let them dry a little and then roast them. When they come out of the oven you top them with a healthy dose of homemade BBQ seasoning. You most likely already have most of this stuff in your pantry-- I know I did!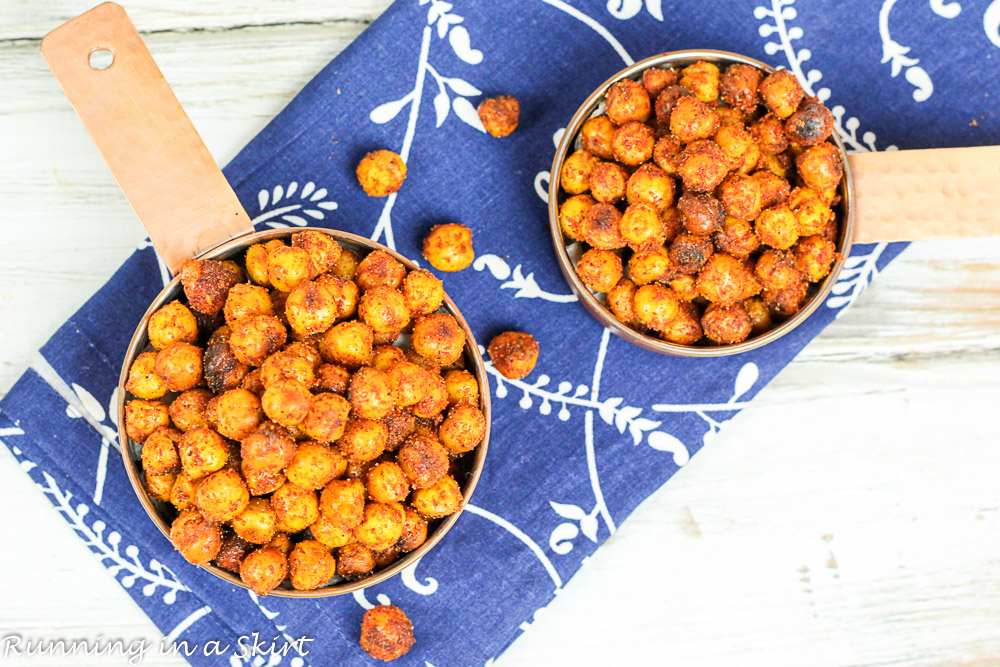 The sweetness comes from a touch of coconut sugar, but you can sub brown sugar if you don't have it or leave it out all together.
Anyway you roast it, these babies are my new favorite snack. I'll be enjoying BBQ all summer long.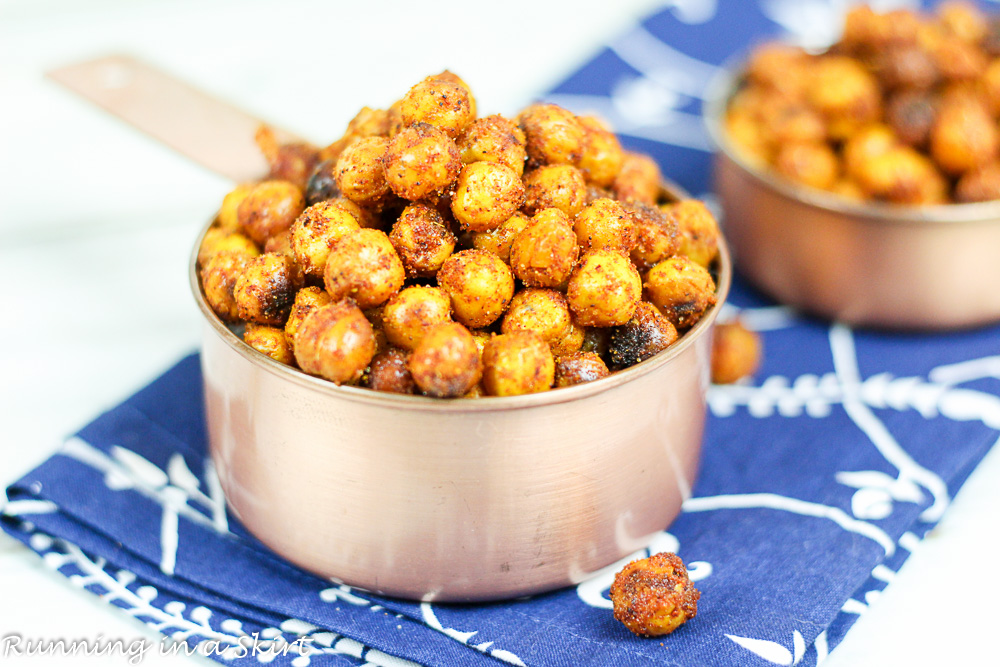 Enjoy!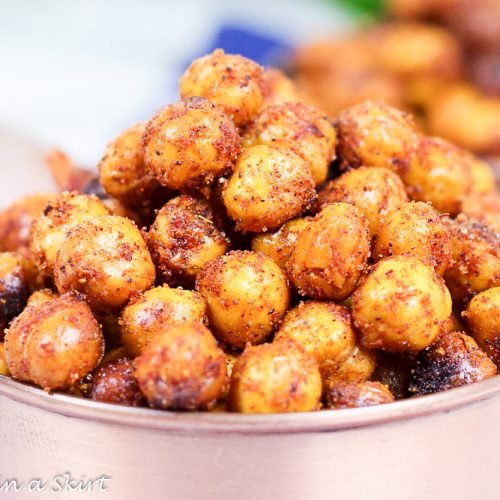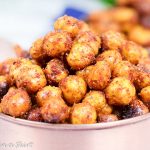 BBQ Roasted Chickpeas
Get a taste of BBQ season early with my BBQ Roasted Chickpeas!
Instructions
Put the rinsed and drained chickpeas on a towel to dry off. Allow to sit for 15-30 minutes to dry. If you are in a hurry, dry them off with paper towels.

Preheat oven to 400 degrees.

Roast chickpeas on a non-stick pan for 35-45 minutes. Watch carefully because they can burn quickly and ovens can vary.

While they are cooking, combine all the spices into one small bowl and mix well.

Once crunchy, remove from oven and pour into bowl.

Coat the chickpeas with olive oil.

Top them with the spice blend. Mix well.

Serve or store in an airtight container.
Notes
This recipe can be easily doubled or more for a crowd.
Nutrition
Calories:
132
kcal
Carbohydrates:
16
g
Protein:
5
g
Fat:
6
g
Saturated Fat:
1
g
Sodium:
402
mg
Potassium:
153
mg
Fiber:
5
g
Sugar:
1
g
Vitamin A:
213
IU
Calcium:
37
mg
Iron:
2
mg
Like it? I'd love it if you could pin to your favorite Pinterest board. Thank you!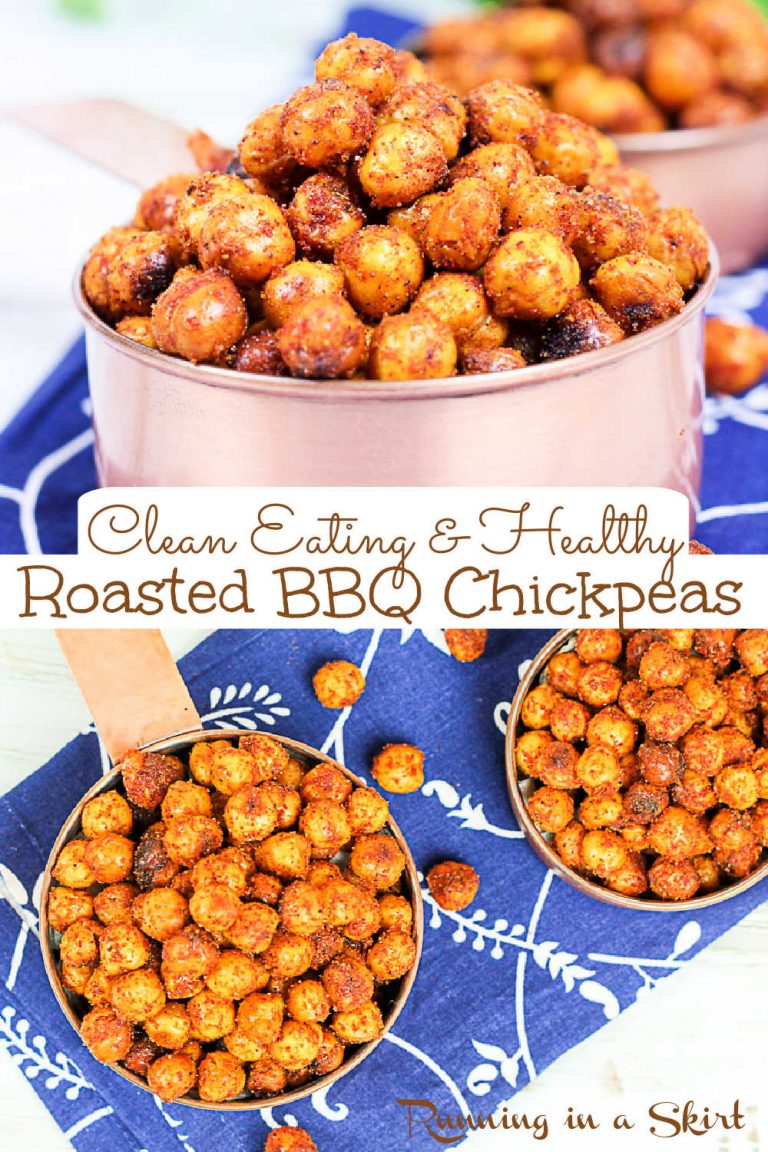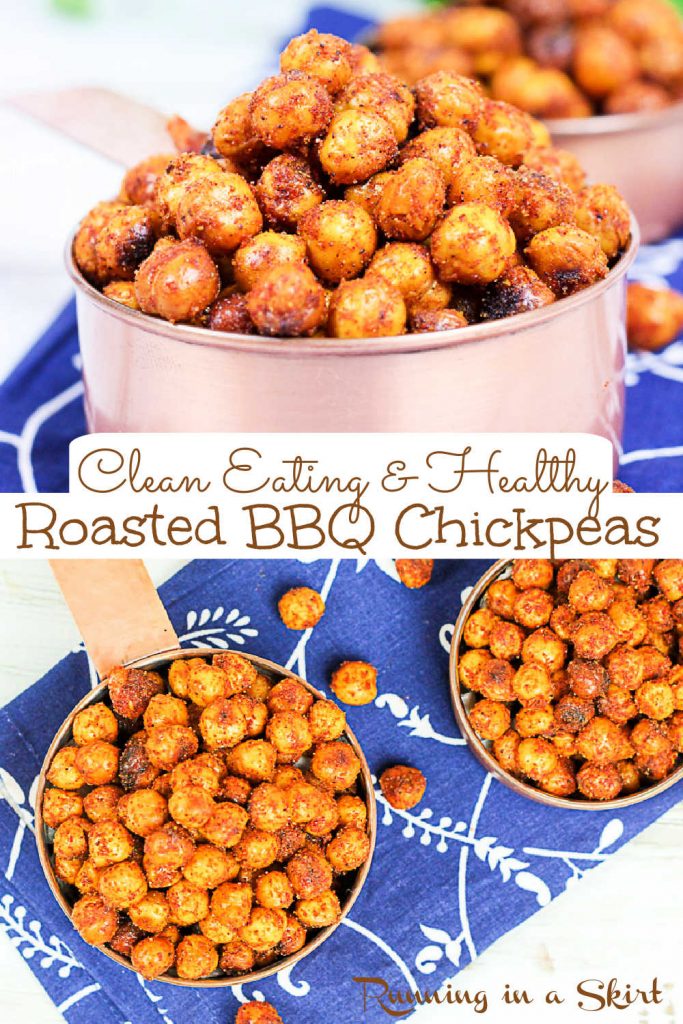 So nice to see you today! Come back tomorrow for a Fashion Friday that is perfect for cool spring evenings.
Your turn?
Ever had roasted chickpeas?
BBQ sauce-- yay or nay?