Grenada is a small, gorgeous island in the Southern Caribbean! Here is what to do in Grenada if you decide to go.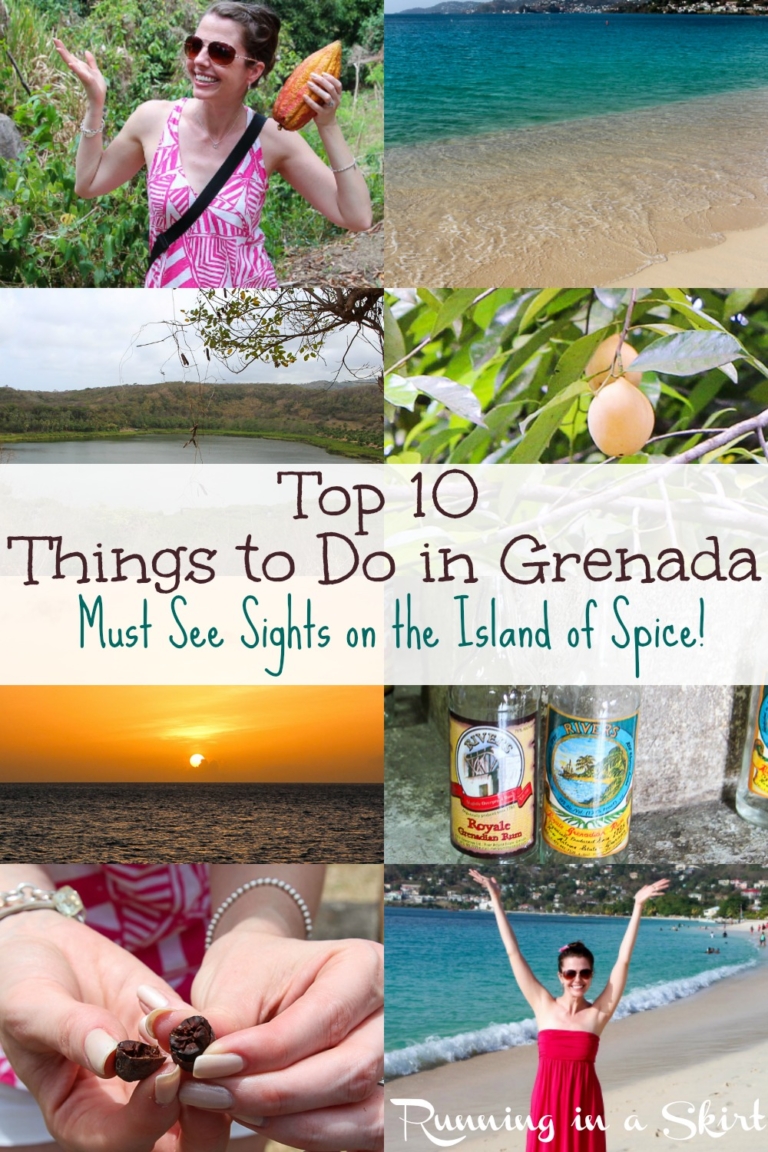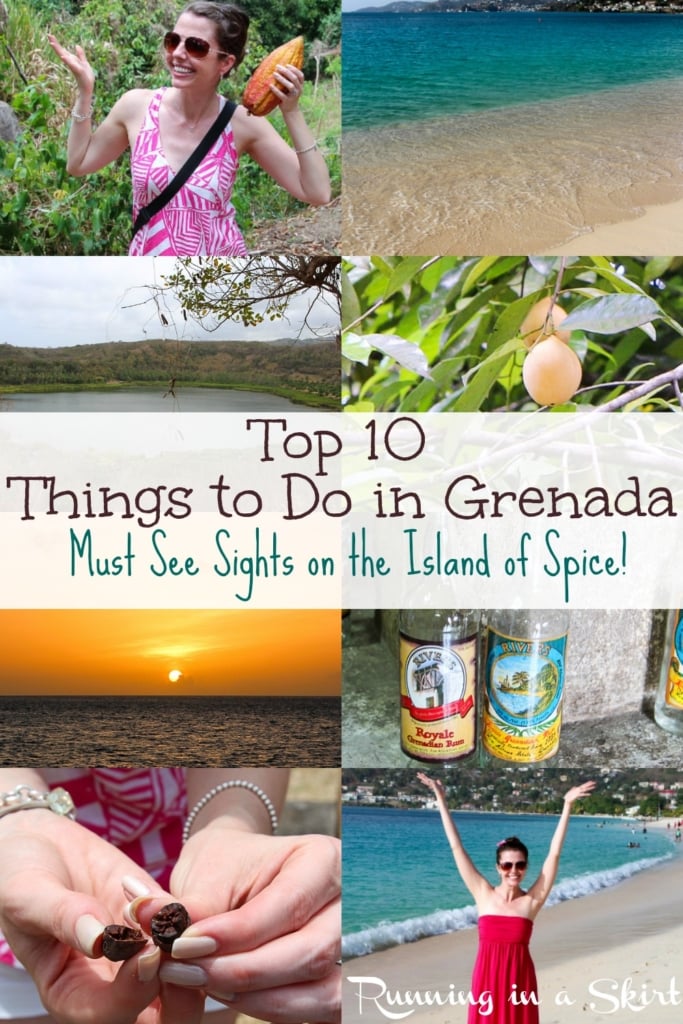 Hello! Hello!
Break out the sunscreen and bikinis - I have some Caribbean fun for you today. If you are just catching up, I recently went to Grenada and already shared some island highlights and fashion from my trip.
While most of my time in Grenada was spent lounging and relaxing, I can't bring myself to go somewhere and just sit at the resort. So I explored the Island of Spice and found out what to do in Grenada if you are visiting. Here we goooo.....
What to Do in Grenada
1. Grand Anse Beach
Of course one of the top things to do on a Caribbean island is see the beach! Make sure to visit the most beautiful beach on the island Grand Anse Beach.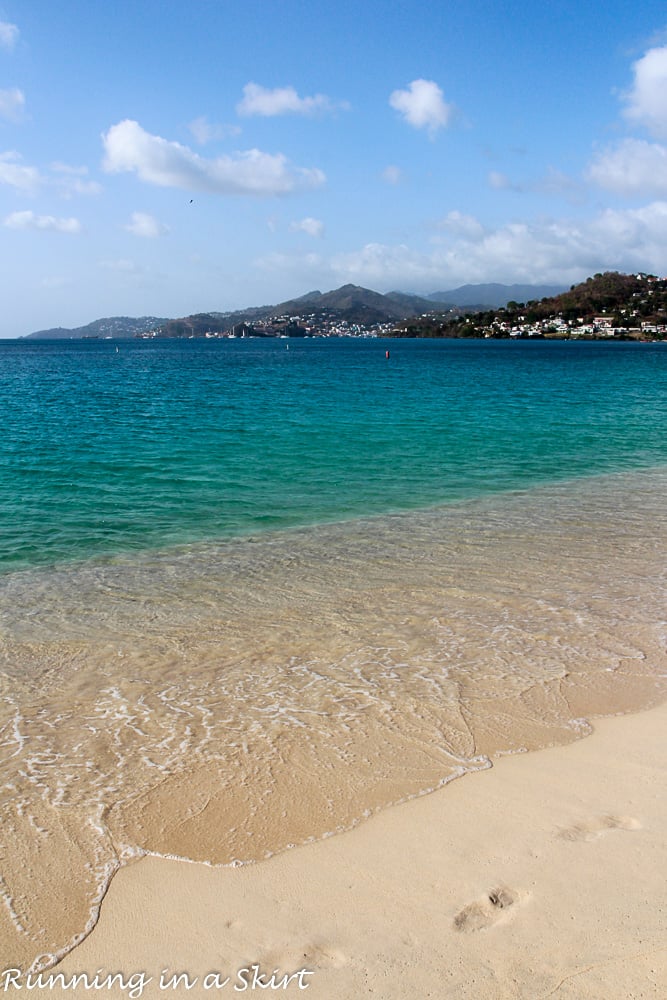 The beach is long and walk-able. It has white sand and warm blue waters that are laced with stunning starfish. The Hubs and I snorkeled the reef, but didn't see much but the starfish totally made up for the lackluster reef.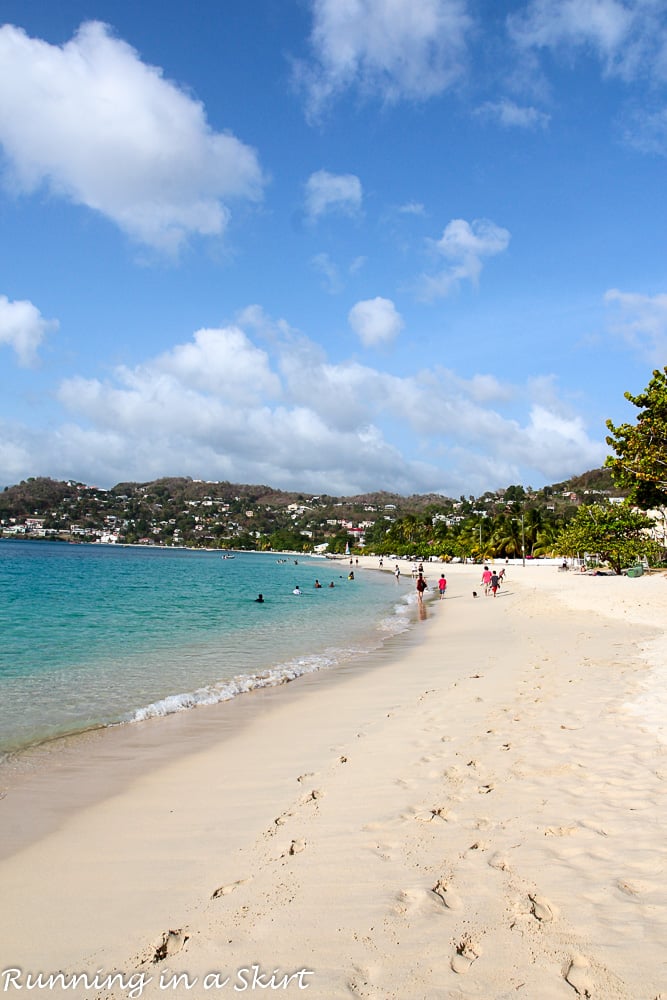 If you have your own chairs, walk away from the cruise ship area to get a slightly calmer experience. The beach vendors could be a little pushy.
Regardless this beach is a must see on the island.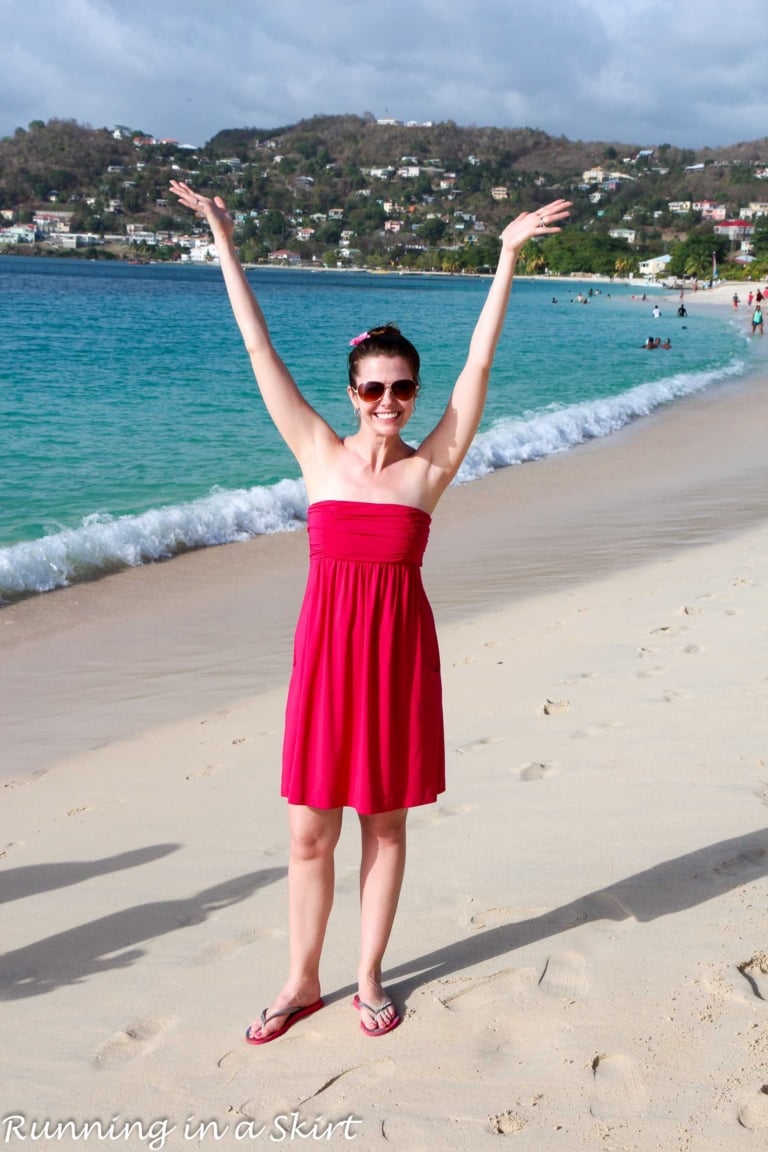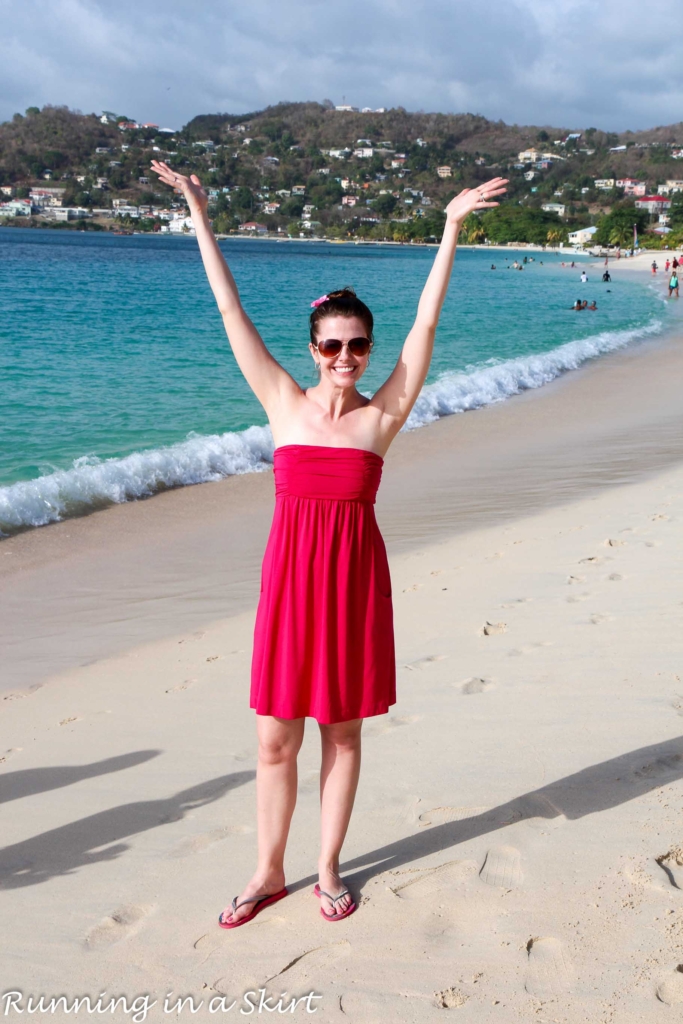 2 & 3 Belmond Estate & The Grenada Chocolate Factory
The Belmond Estate and The Grenada Chocolate Factory was one of the coolest things I've ever seen inland in the Caribbean. It's a long winding road to get there, but I highly recommend making the trip!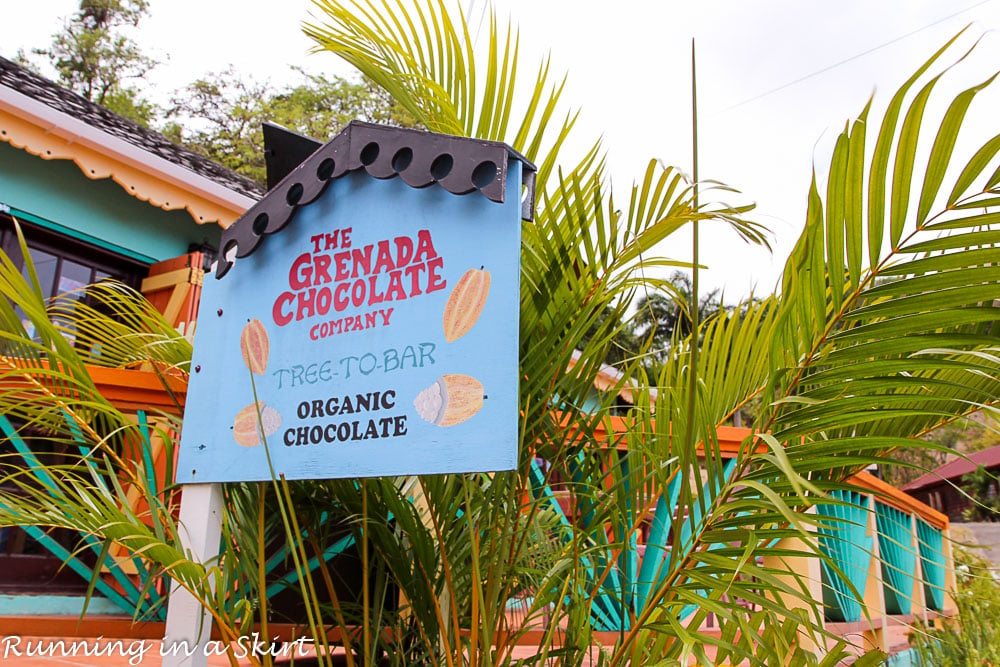 Upon arriving at the The Grenada Chocolate Factory and Belmond Estate our tour guide showed us the grounds where they grow all kinds of tropical fruit but mainly cocoa pods. He quickly climbed up a tree and pulled one down for us. This is a completely organic farm who still does things the old fashioned way, so it was pretty cool.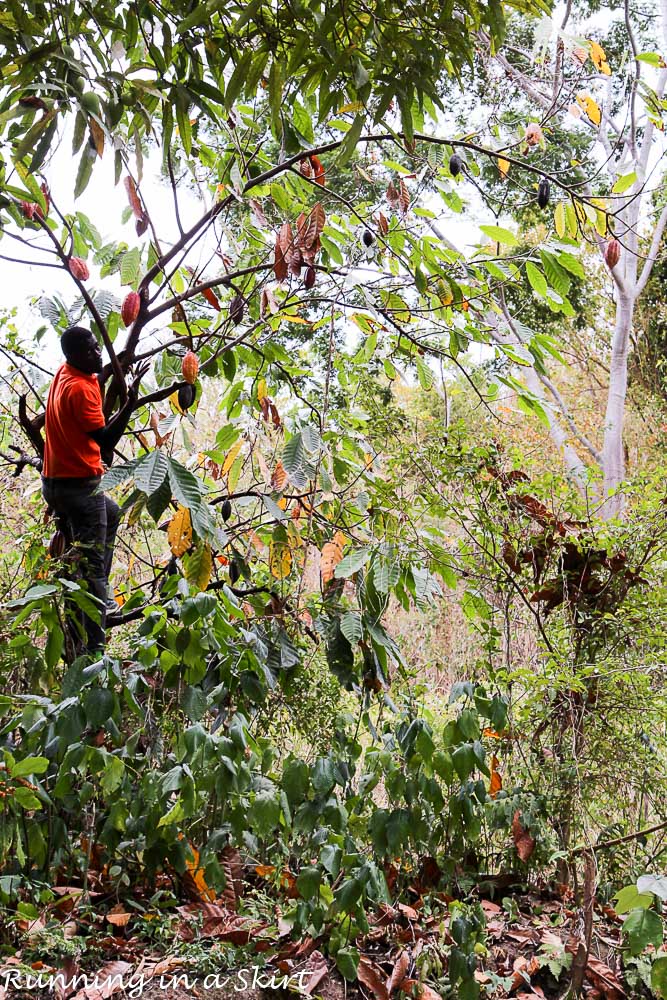 Yummm.... cocoa...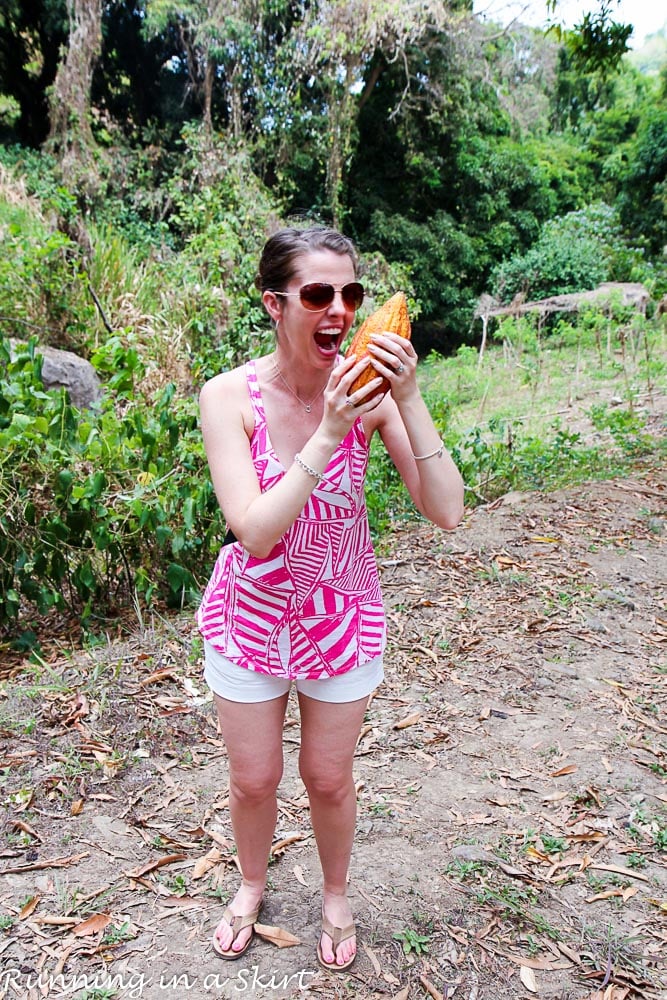 I found this whole thing kind of fascinating, so I'm going to share the play by play with you.
He breaks the pod open and shows us the bean inside.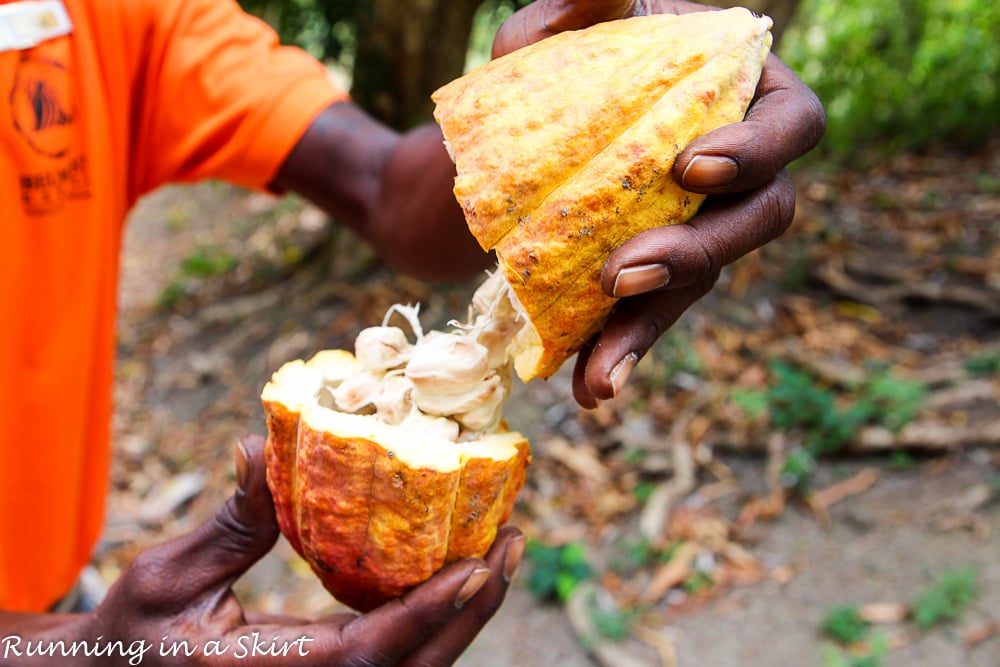 They have this white gu on them. He even lets us taste the gu. It tastes nothing like chocolate but is sweet and is reminiscent of a mild tropical fruit.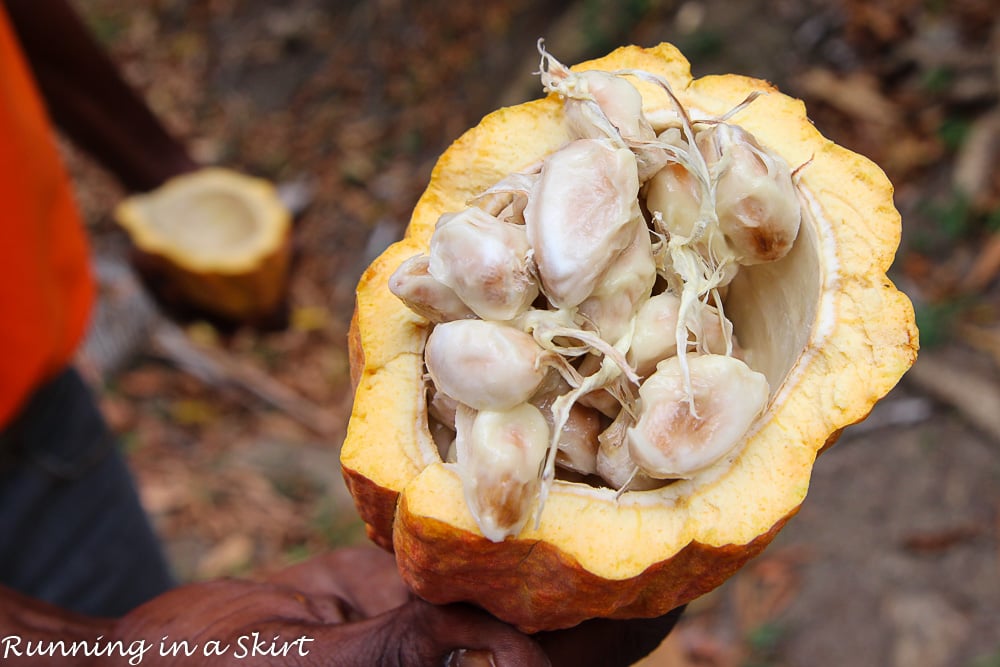 After removing the beans from the pod, they go in these large fermenting bins.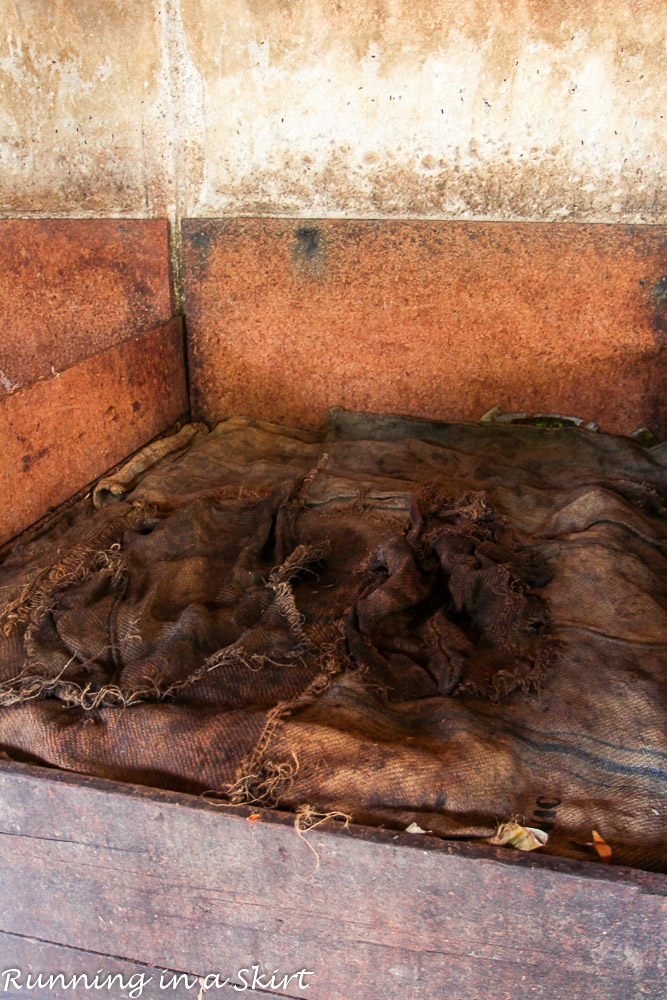 They sit here for about two weeks until they are ready. It stinks like a wine or beer factory.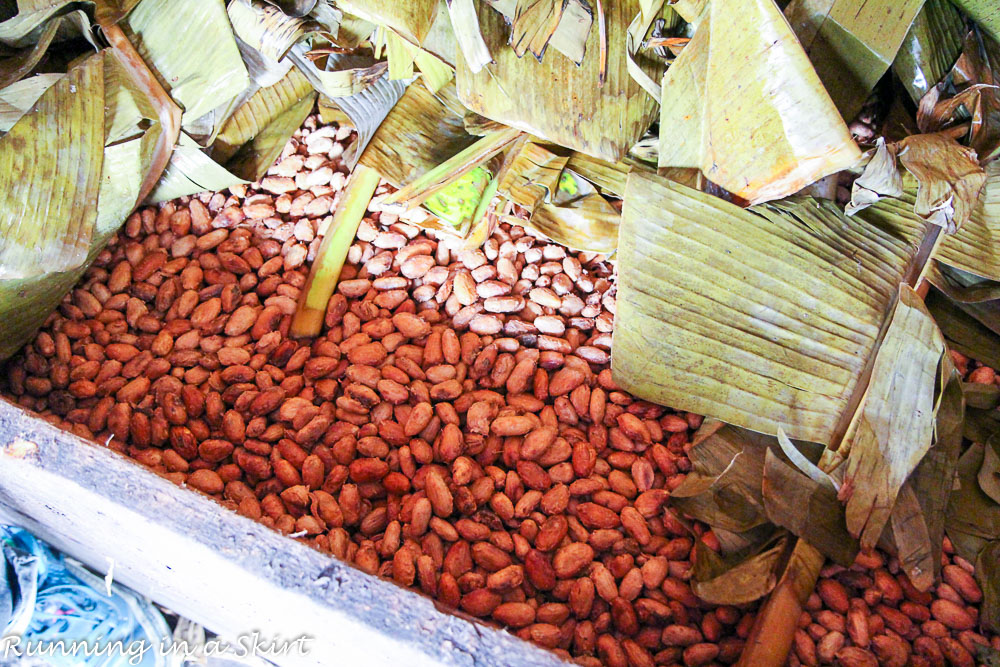 Now remember they are kind of old school.... but the beans are moved back out in the sun to dry out. Women (only women not men) get to shuffle around the beans to rotate them.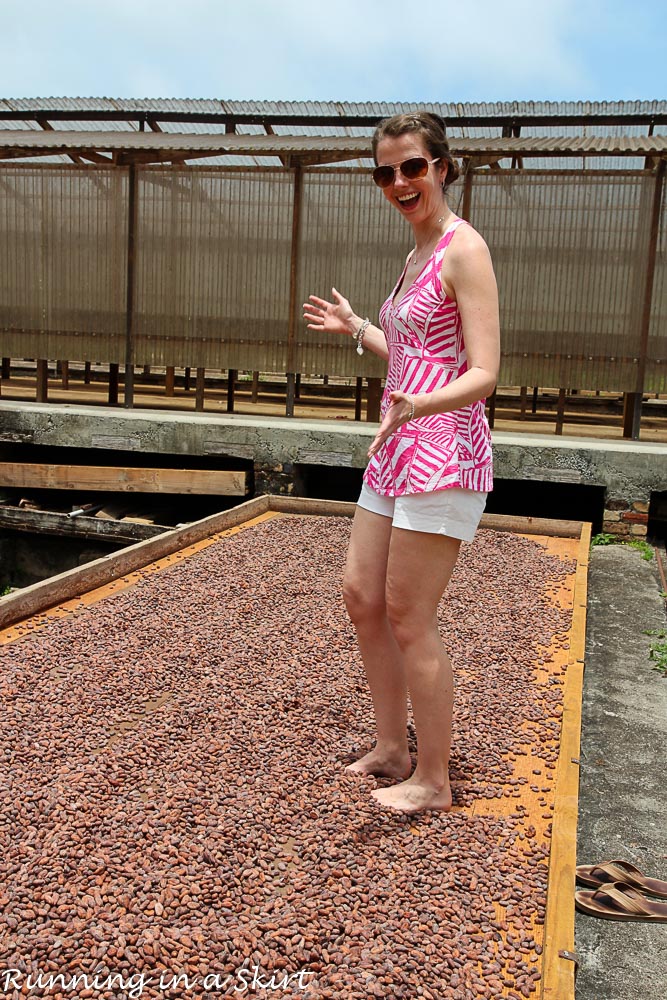 Once they are dried out they are basically raw chocolate. It tastes like a slightly cocoa-y nut at this point. These are the nibs.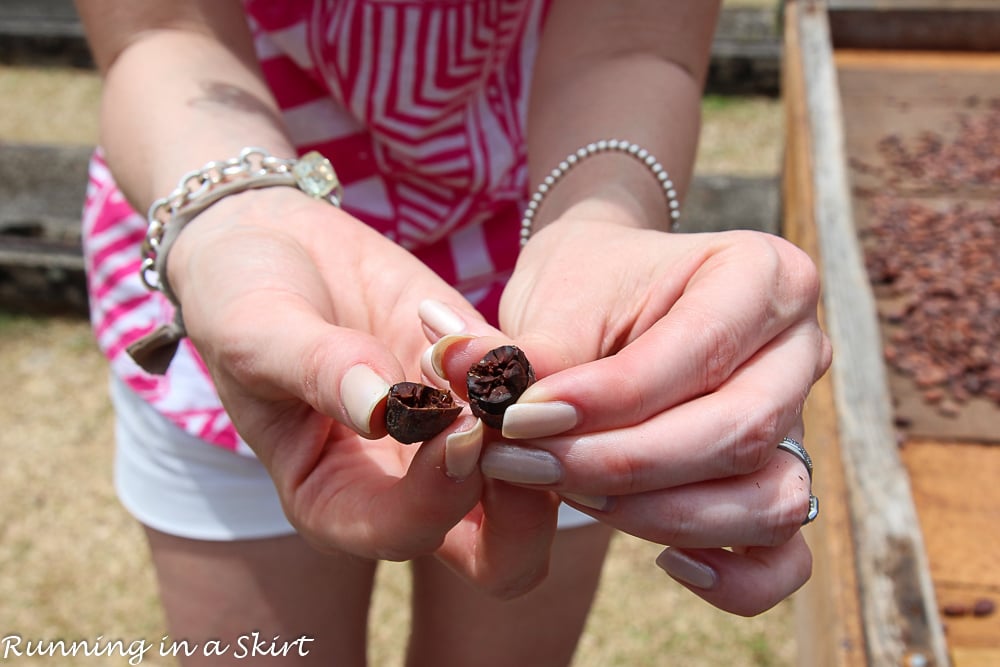 Then they are moved to this crazy hot green house. It was so hot in here I couldn't think straight!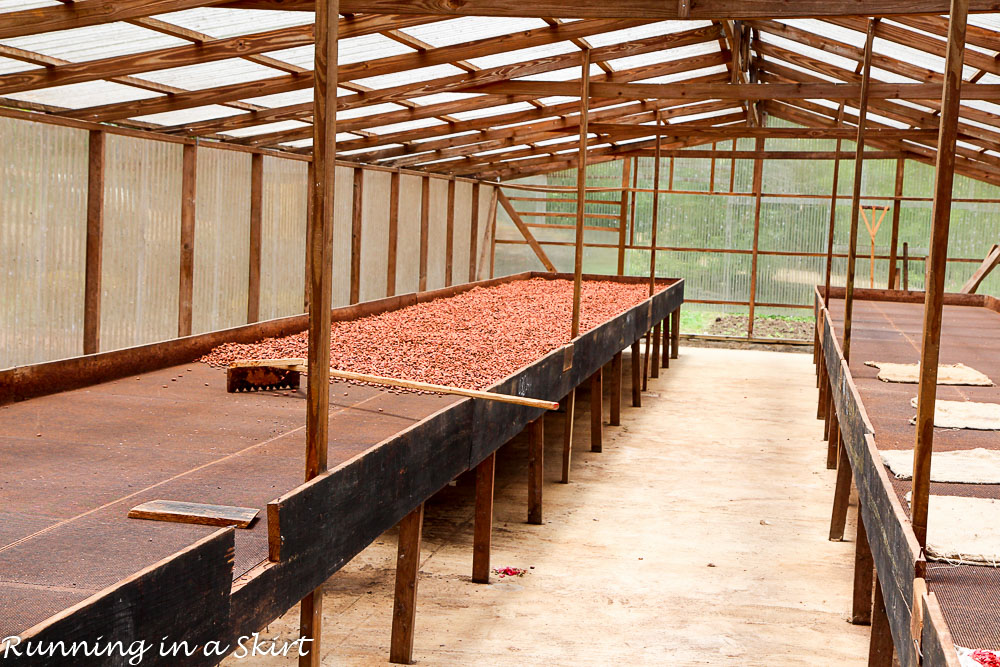 From there the beans go into processing and are turned into bars with varying percentages of chocolate. All their bars had very little milk and were dark!
Next up tasting! So good. Make sure to try the Nibalicous if you go. It has bits of the raw cocoa in it and is so unique.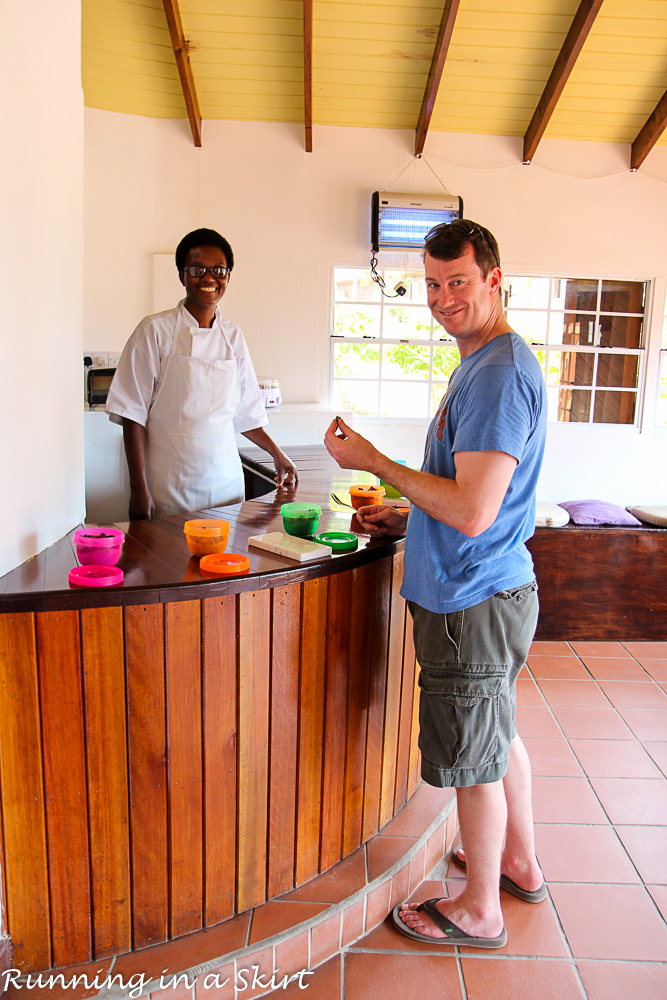 After the tour, we went upstairs to the Belmond Estate for lunch. Much of the produce is grown on the grounds and it is very fresh and delicious.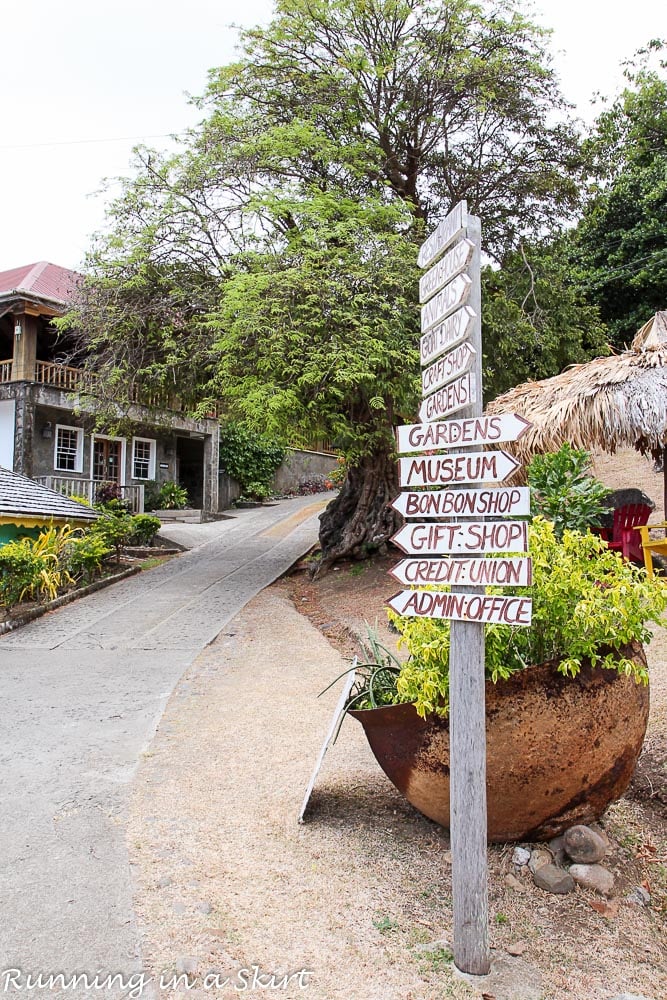 It's also located on the second floor with a nice breeze which is perfect for after a hot and sweaty chocolate tour.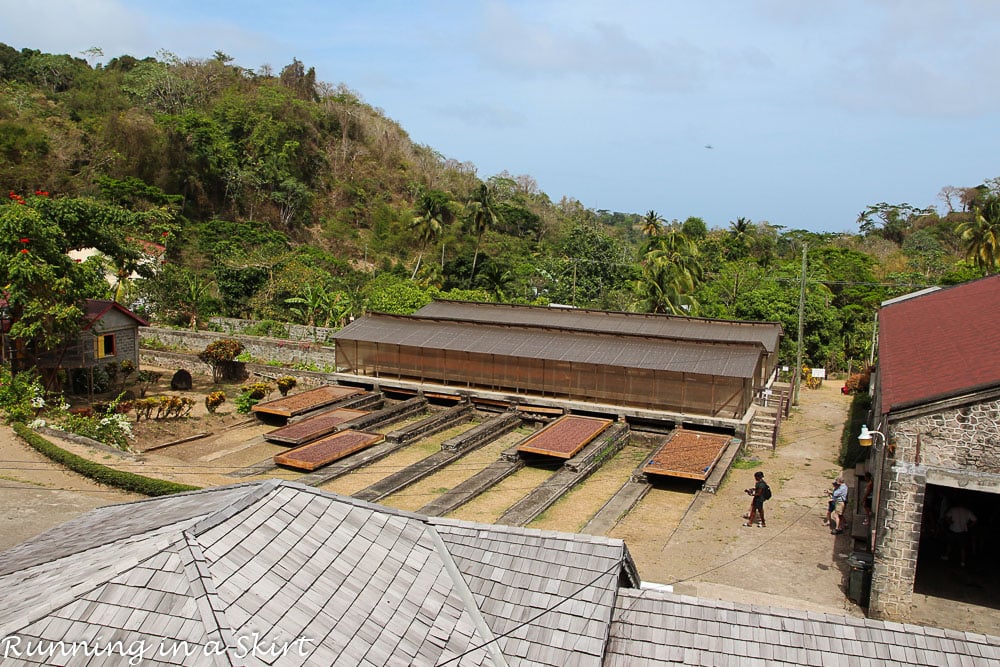 If you do one land tour in Grenada I highly recommend this one!
4. Rivers Rum Distillery
This is no regular rum distillery! The Rivers Rum distillery is an antique and makes crazy strong rum. Just the fumes made me tipsy!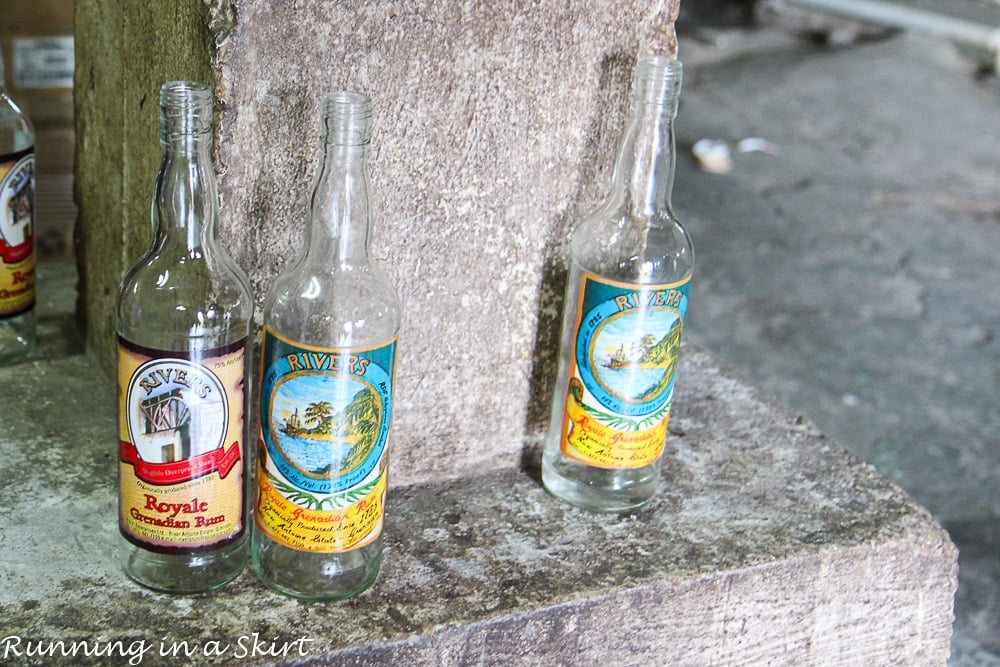 While I'm not a huge drinker, I do find history and the process interesting. They make their rum with sugar cane grown on the island. It is pressed by an old water wheel.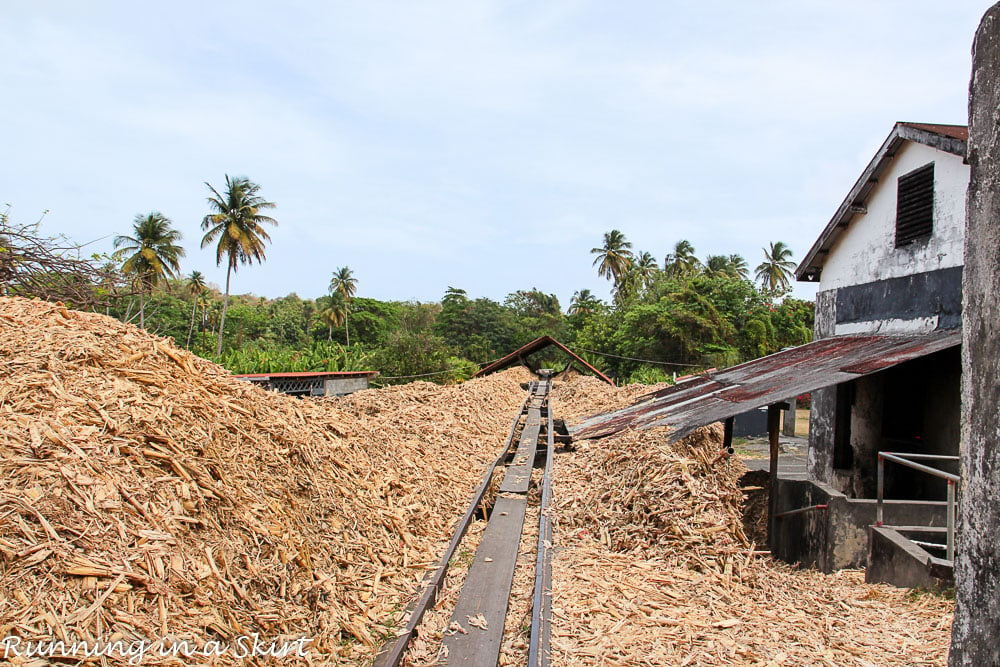 All the components have remained unchanged for generations to make the strong product.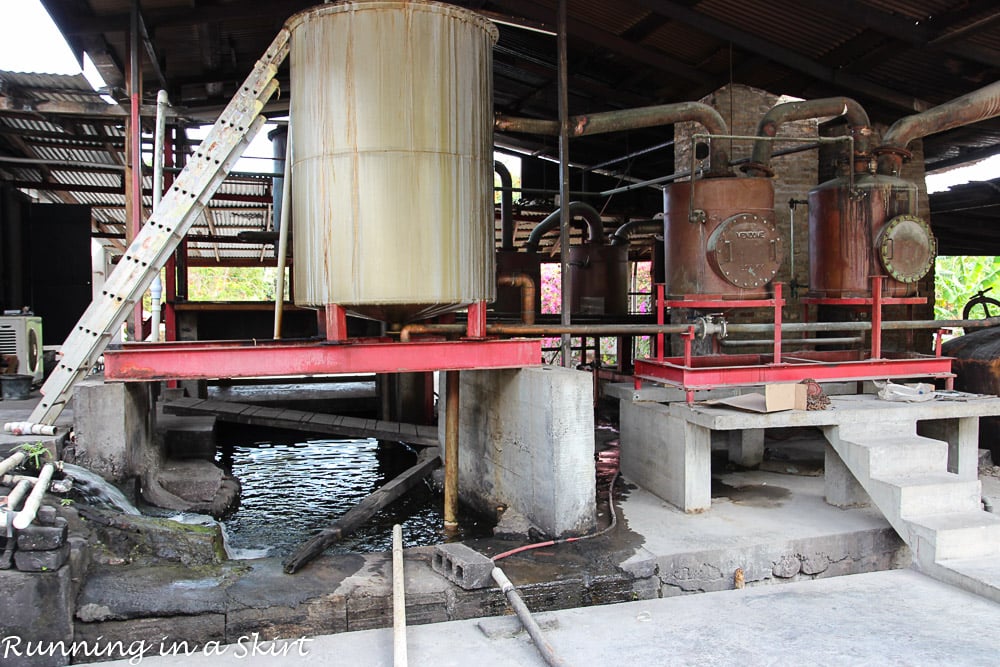 They even still bottle in small batches.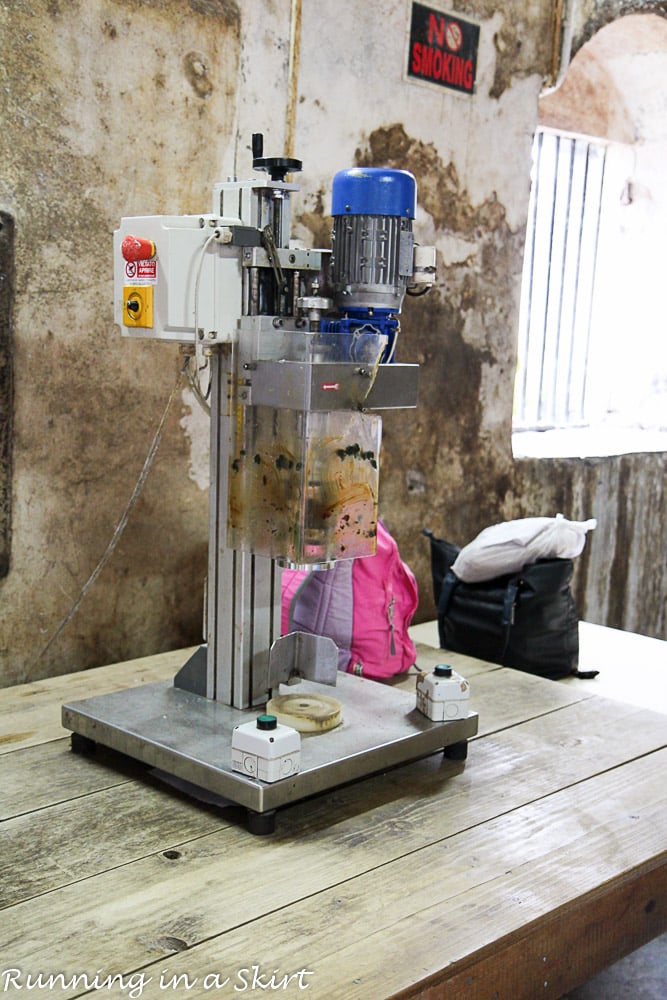 Now while there is no way this place would pass US health code, it is fascinating! If you are heading inland to see the Belmont Estate tack this one onto your trip.
5. St. George's
St. George's is a charming coastal city! Get beyond the cruise ship area for the most authentic feel. Since the island is small and relatively safer (still obviously be careful!) it's nice to be able to explore.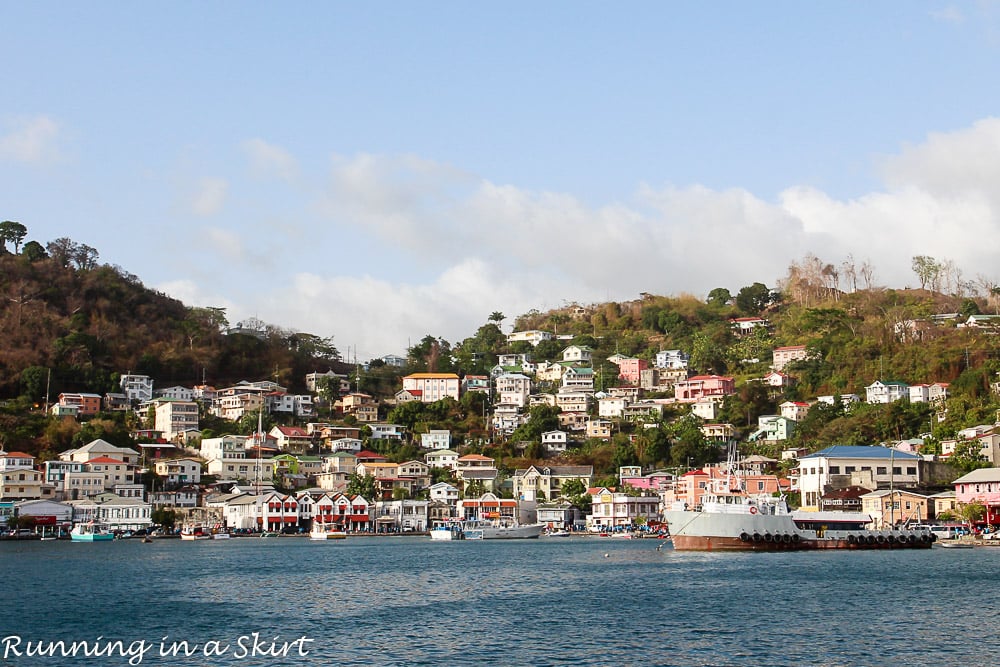 6. Sunset Sail
As always the Caribbean is prettiest on the blue water! On my trip I really enjoyed a sunset sail on a catamaran! I got some great pictures (including the one above) and enjoyed the salty sea air on my face.

The actual sunset the night we were there wasn't fabulous, the boat ride and wonderful company more than made up for it!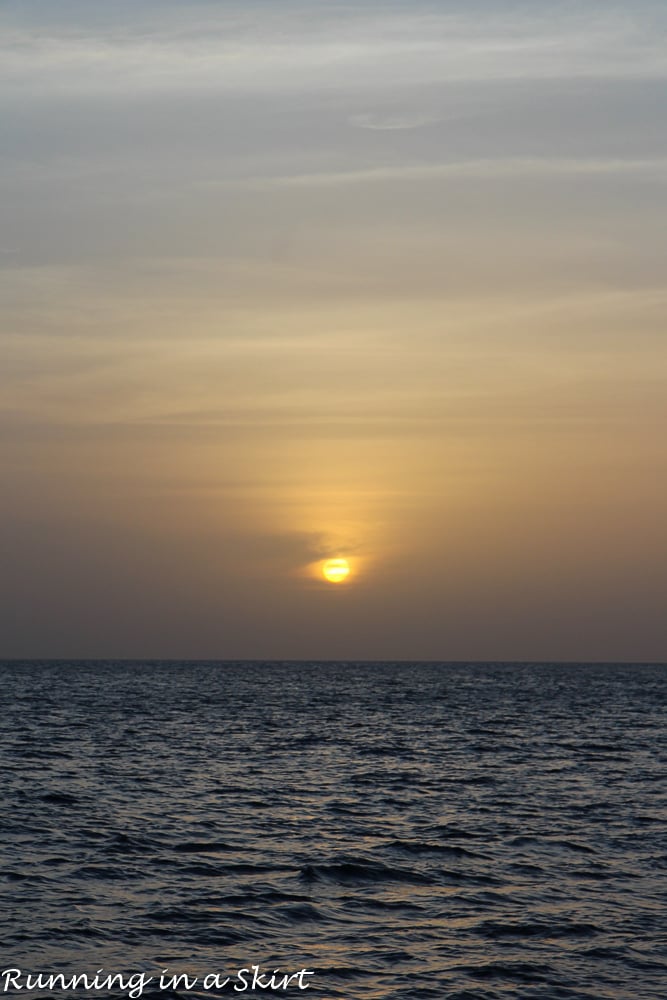 7. Waterfalls
Inland Grenada has all sorts of different climates including waterfalls! You can drive or hike to the closest ones pretty easy. If you love adventure jump in to cool off!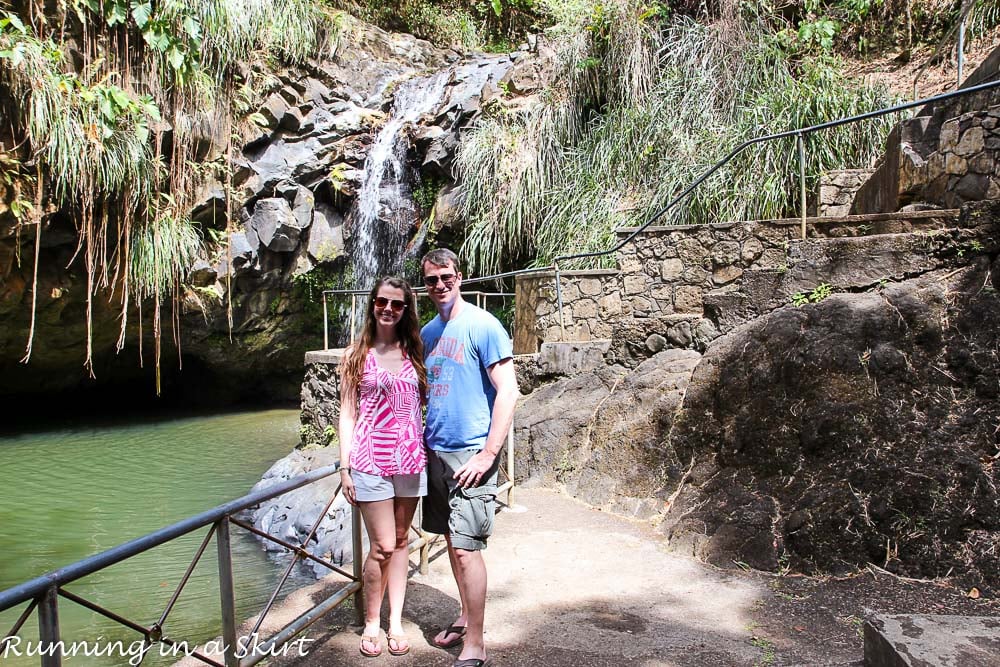 8. Learn About Spices
As someone who loves to cook, I really enjoyed learning about all the spices grown on the island. Everything from tamarind to nutmeg and cinnamon is grown on Grenada. I grow herbs in my garden, but haven't seen many spices grown on trees.
This is what nutmeg looks like on a tree. It is grown everywhere and is incredibly popular in Grenadian cooking. They even sprinkle some on top of their Rum Punch!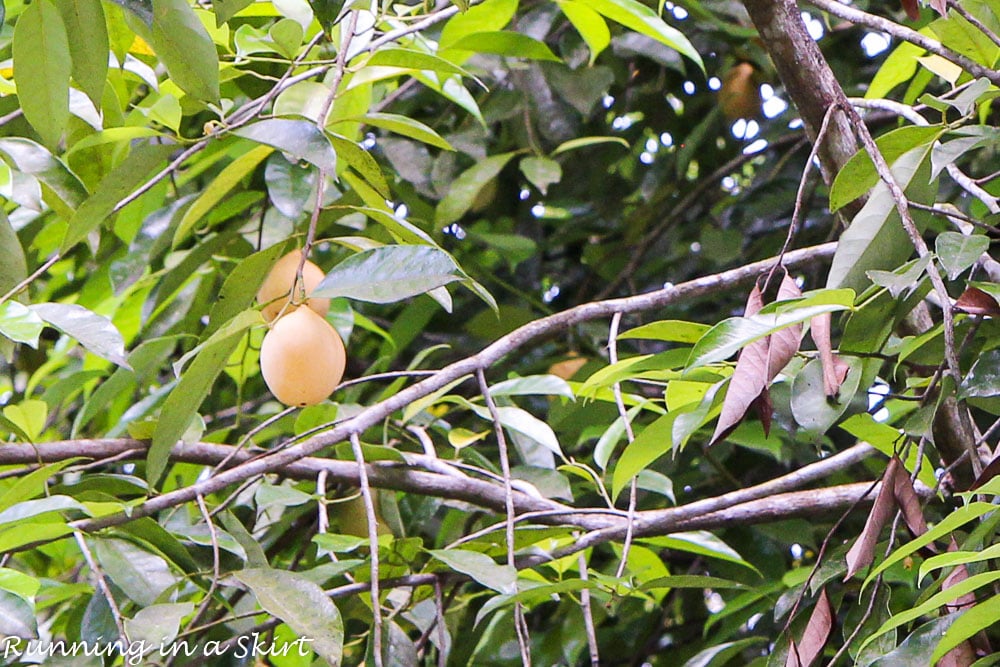 This is what the nutmeg looks like broke open...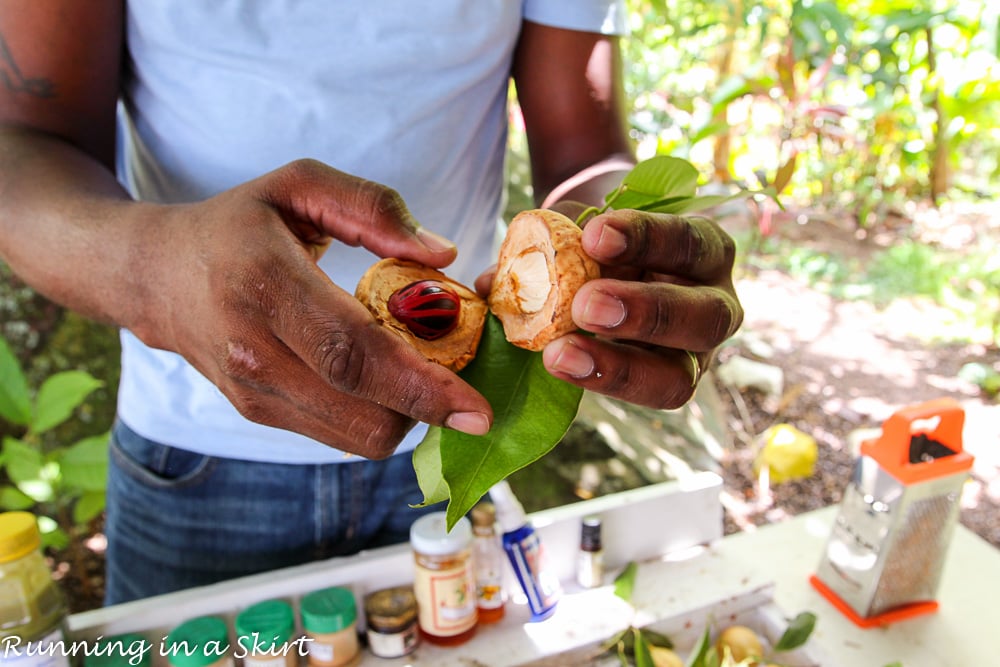 And here is the nutmeg! The red part is mace spice and the hard interior is nutmeg.
9. Underwater Sculpture Park
The Hubs and I love to snorkel so we were excited to check out the Underwater Sculpture Park! There are sculptures sunk under the water. The area didn't have a ton of fishes or pretty coral, but it was still fascinating!
While we don't scuba dive, I'd also like to mention people we met who do dive said the diving was amazing! If you are certified diving is a must-do on this island!
10. RELAX!
No trip to Grenada would be complete without a little relaxing! Isn't that why we go the Caribbean after all?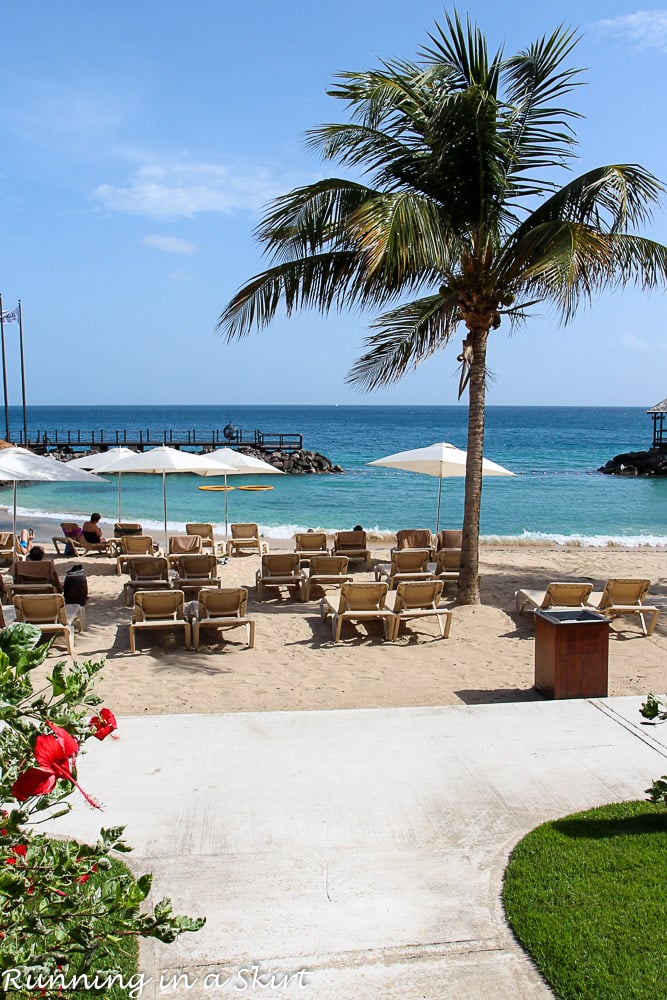 Pull up your lounge chair and do as much or as little as you'd like!
Grenada is an extremely relaxed, friendly and uncrowded place! There seems to be a real sense of pride and community among locals and I really enjoyed my time on the island. I hope you get a chance to go someday.
Thank you so much for reading today! See you tomorrow for a fun take on BBQ flavors just in time for Memorial Day weekend... BBQ Roasted Chickpeas!
I'm linking up with Thinking Out Loud Thursday & Travel Tuesday.
Your turn!
What would be your top pick of what to do in Grenada?