This weekend's Super Bowl party doesn't have to break the bank! Here's how to put together the perfect spread for less.
I'd like to thank my friends at ALDI for sponsoring this post. Thank you for considering shopping at the companies who support Running in a Skirt. As always all opinions are my own.
Hi guys!
Happy Friday everyone. I had the best time traveling to Charlotte and WCNC yesterday to do another live TV segment. Since the Super Bowl is this Sunday, I used the opportunity to focus on what to make for this huge food holiday. I may not be the biggest fan of the teams in the game this year, but I am all about the food. Did you know that the Super Bowl is second only to Thanksgiving for the amount of food consumed in America? Between the dips, snacks, pizza and drinks... the price of that party can add up fast.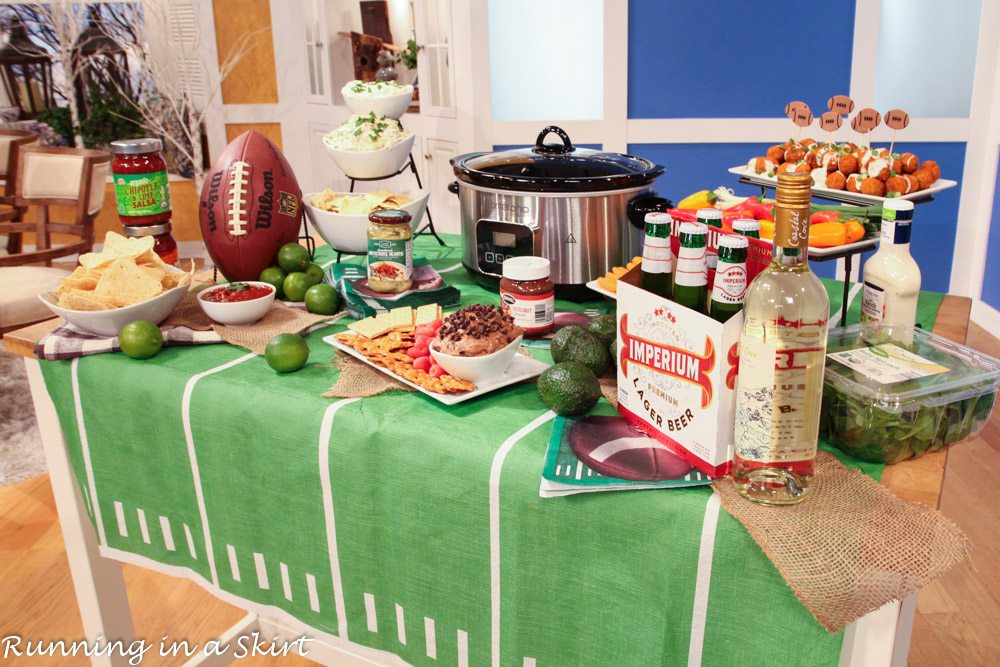 To take the stress out of this weekend, I put together a pretty fabulous spread of easy to make game time snacks from ALDI. And since it came from ALDI you know that you can shop without worrying about high prices.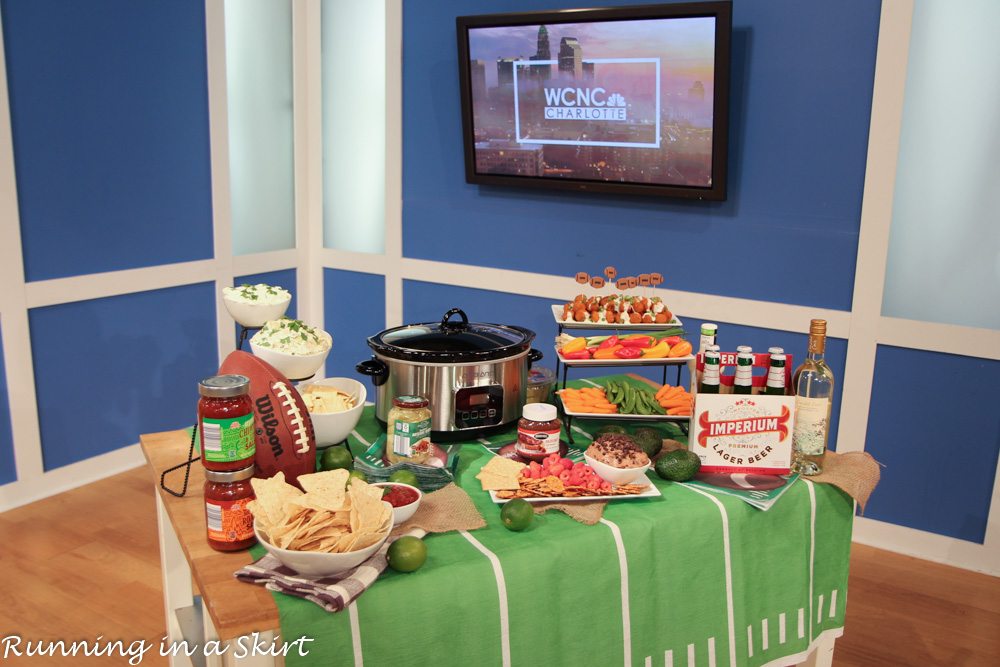 ALDI has everything you need to prepare for this Sunday's game including tasty appetizers, snacks, treats and healthy options as well. Plus, you know that by shopping at ALDI you are getting a high quality spread, without the premium price tag. In fact I got ALL the food in this spread for under $85!
Shopping at ALDI is simply the easiest way to save money not just on Super Bowl Sunday, but year round. Every time I shop with them I am shocked at how low my final bill is.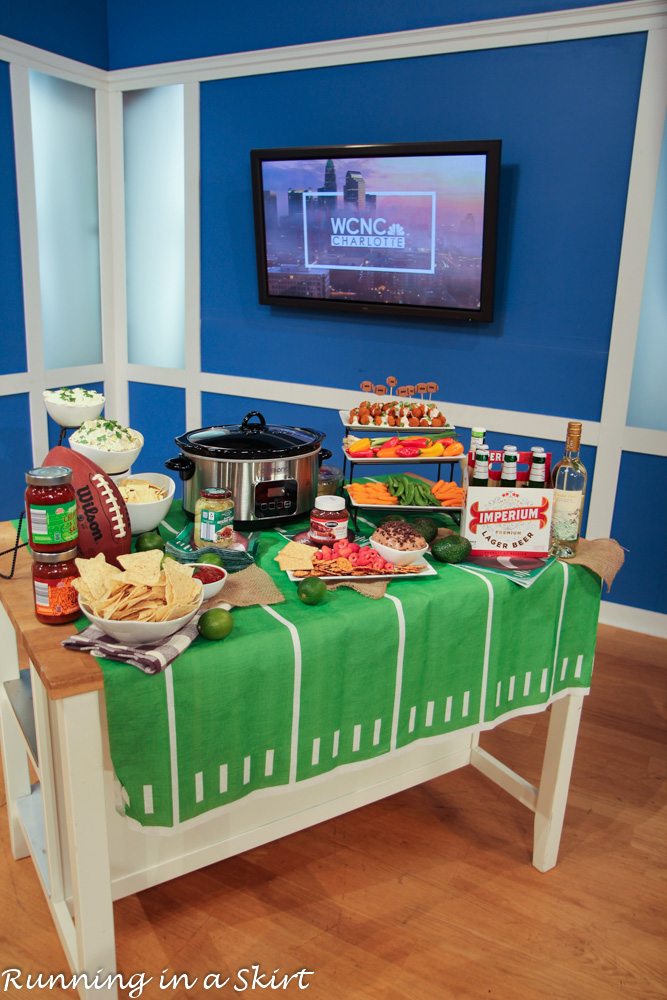 For your party, ALDI has easy packaged items and loads of fresh produce including citrus, broccoli, kale, spinach and all sorts of organic options.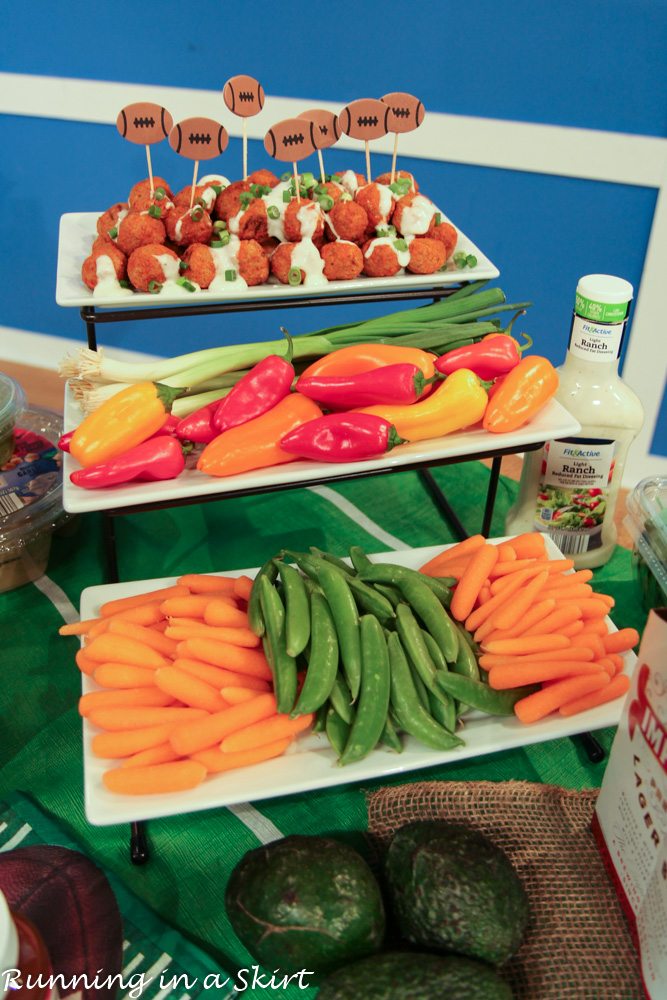 They are constantly expanding their organic product offerings. ALDI is always looking for ways to improve the nutrition in their products so healthy choices are easier to find on a budget.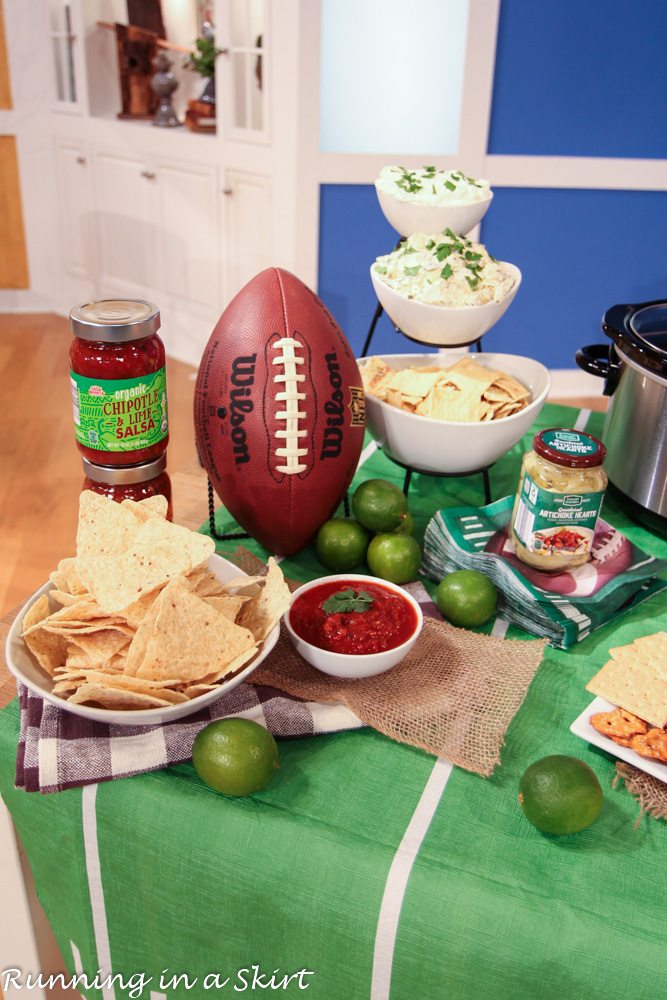 I shared more tips and details about my spread in my segment! Here it is...
Just in case you are still looking for some recipes to add to your menu, I thought I'd pass along the recipes featured in this segment. I also added a few of my other favorite game day recipes that are made with ingredients you can find at ALDI.
Super Bowl Recipes for Less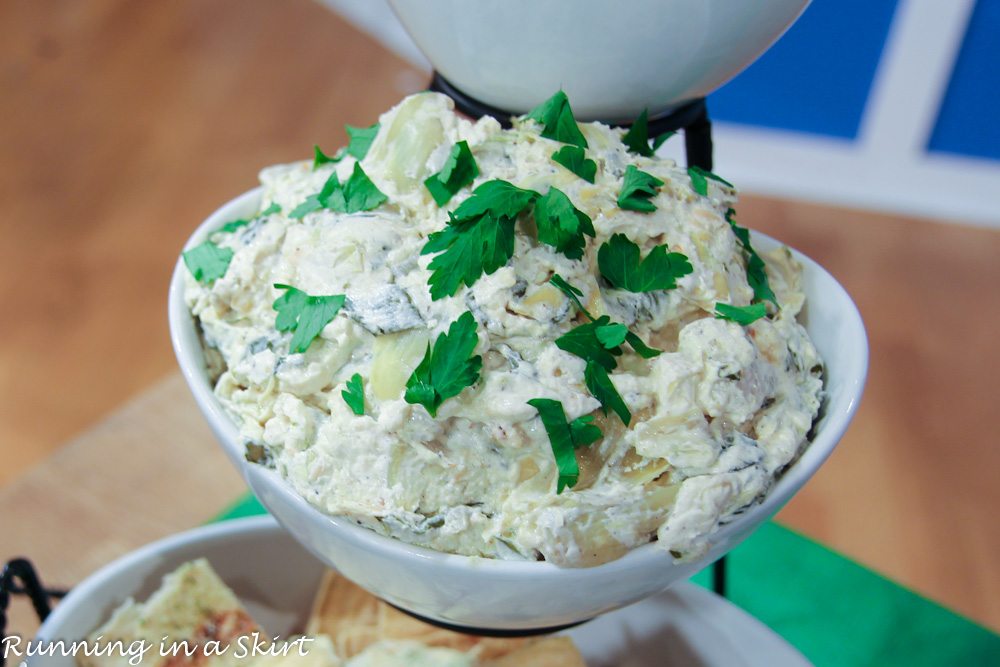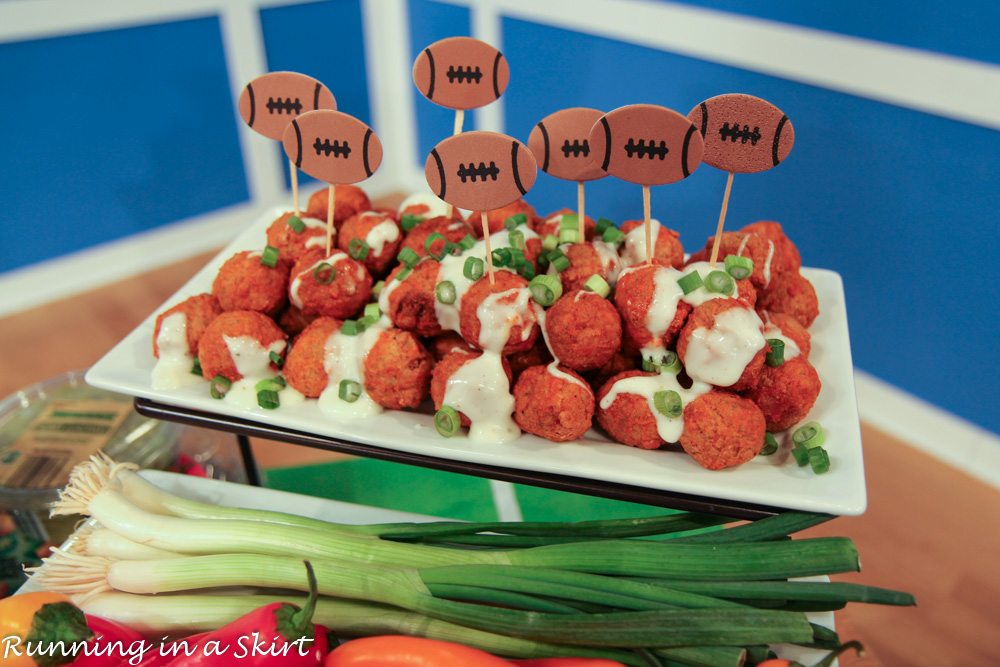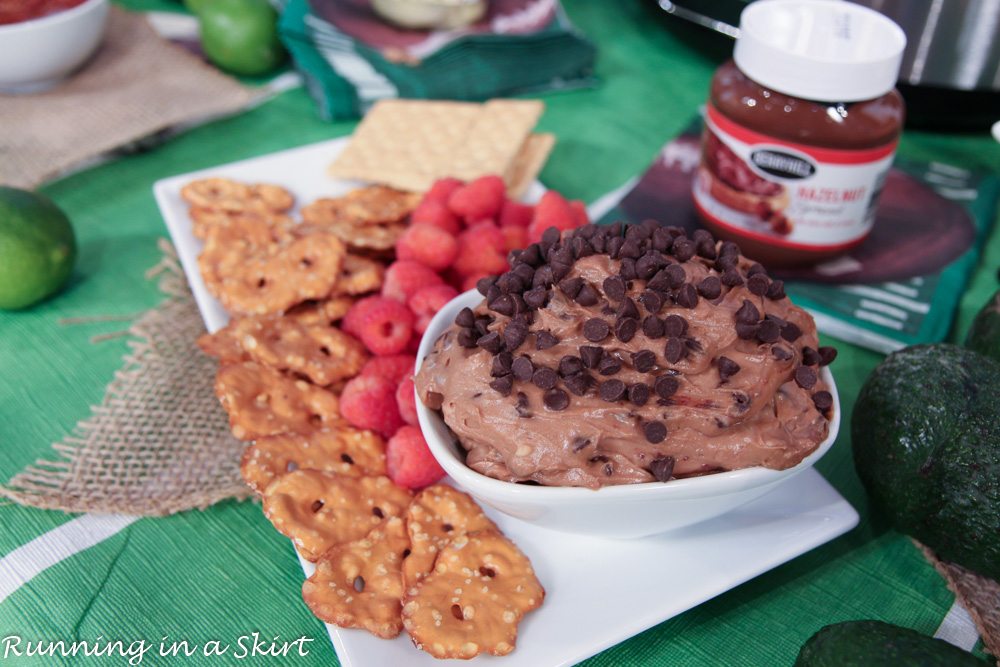 And if you are wondering if ALDI has beverages for your party... they do! ALDI has premium, world class beer like their Binroo Blue Belgian White Ale and Imperium Lager! They also have an extensive award-winning wine collection that lets you stock your bar for significantly less without sacrificing the quality of your drinks.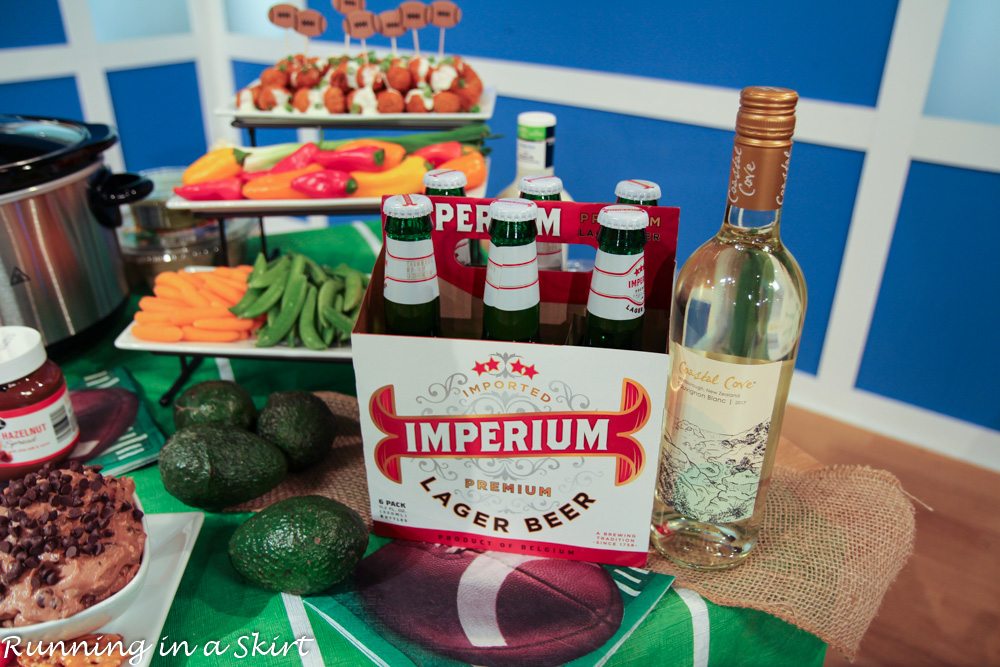 I even picked up the slow cooker I used in this segment at ALDI for only $19.99. What a price! Plus, you know I can never have too many! (ALDI finds are only available for a limited time on a first come, first serve basis.)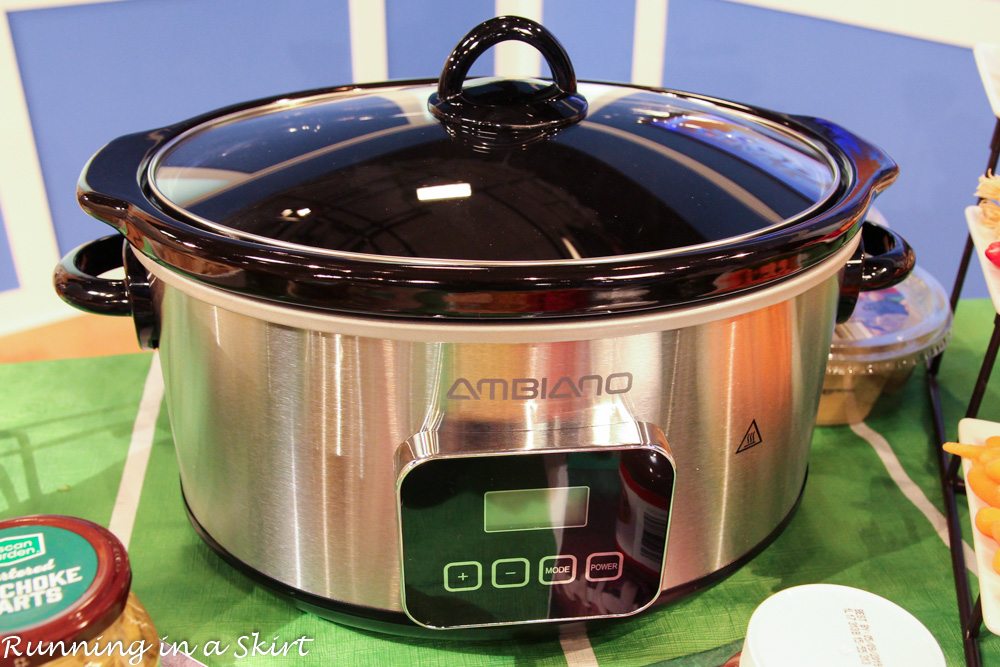 If you are in the area, ALDI is in the midst of enhancing the shopping experience at its stores in the greater Charlotte-area. With upgrades now complete at 26 stores, ALDI is excited that people who know and love ALDI, plus new fans, get to experience an even better, more welcoming store to shop. Be on the lookout for additional stores to be remodeled this year! If you aren't in Charlotte they are doing similar projects across the country!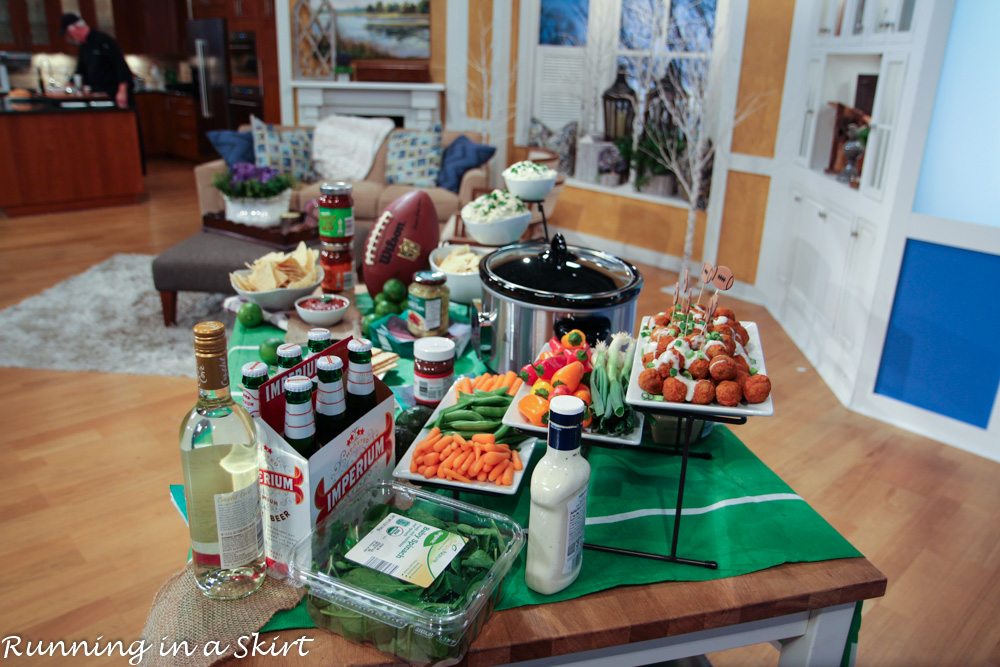 I love ALDI and I really think you will too! Purchase your Super Bowl supplies at ALDI this weekend and you just might be amazed by how much you save. If you do, share your findings with the hashtag #ALDILove!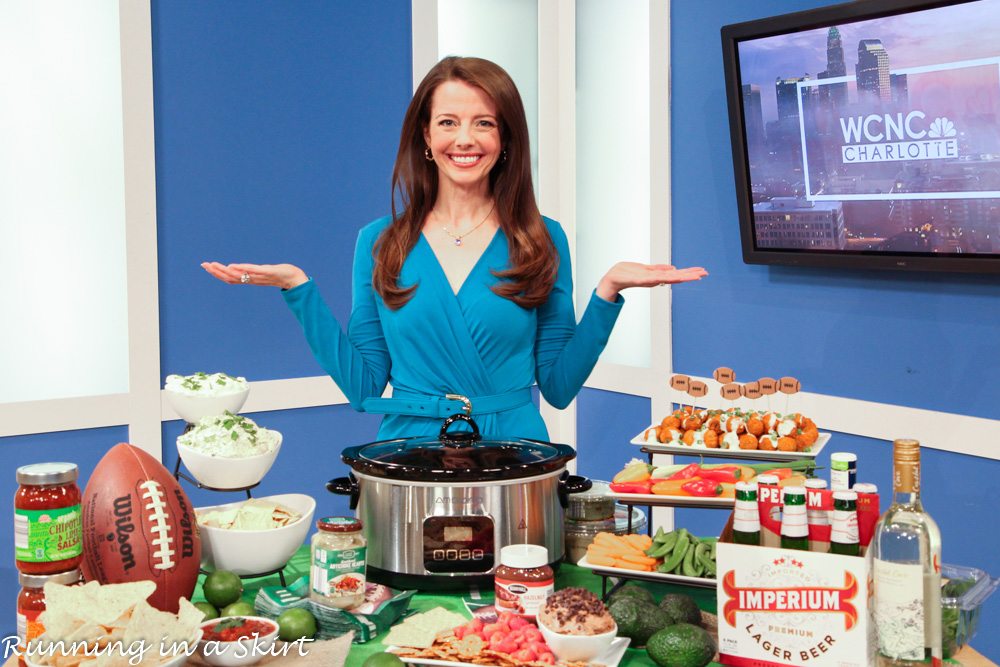 Like this post? Share this pin to your favorite Pinterest board!


Your turn!
Which ALDI.us recipe would you like to make?
What are you doing for Super Bowl weekend?