Hunter and Jackson are FOUR!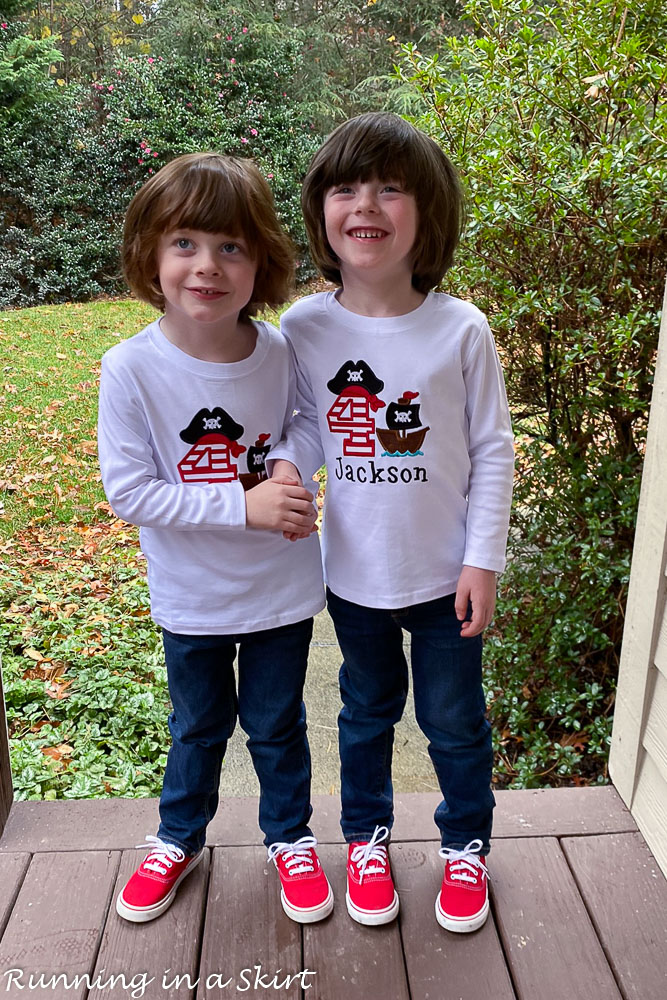 The twins turned four on November 14th and I'm in awe of the amount of change and growth that's happened in one year. Every year at their birthday I get a little teary thinking about how much they have changed and grown since bringing home those tiny premie babies. See how much they have grown since their first birthday, second birthday, and third birthday. It's remarkable to watch.
The boys are now little men who you can hold completely intelligent conversations with, have all sorts of opinions, and are so smart. They still love trucks, playing outside, going on adventures, reading, going to the beach, and even going to restaurants. So much has changed this year! They seem to be trapped in this strange year of getting bigger than toddlers, but not quite being full fledge little boys yet. They somehow look a lot more like little boys these days. Some days I feel like they act like toddlers and some days I feel like I have little boys on my hands.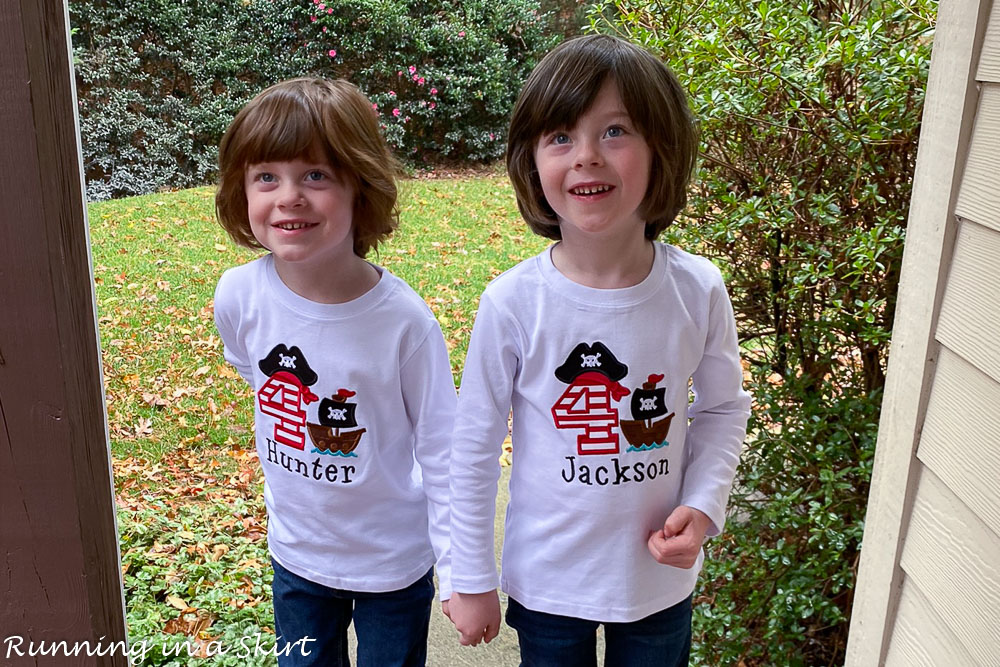 The twins are turning into great playmates and friends. They come up with elaborate games and imaginary situations together and spend time playing together much more than they did when they were younger. They don't like being apart and miss each other on the rare occasion they aren't together. They call each other "the boys."
The best part about this year is we've finally been able to DO so many things with them. They love and thrive on trying new things and it's so fun to plan little adventures for them. The awe on their face when trying new things is one of the best parts about having kids.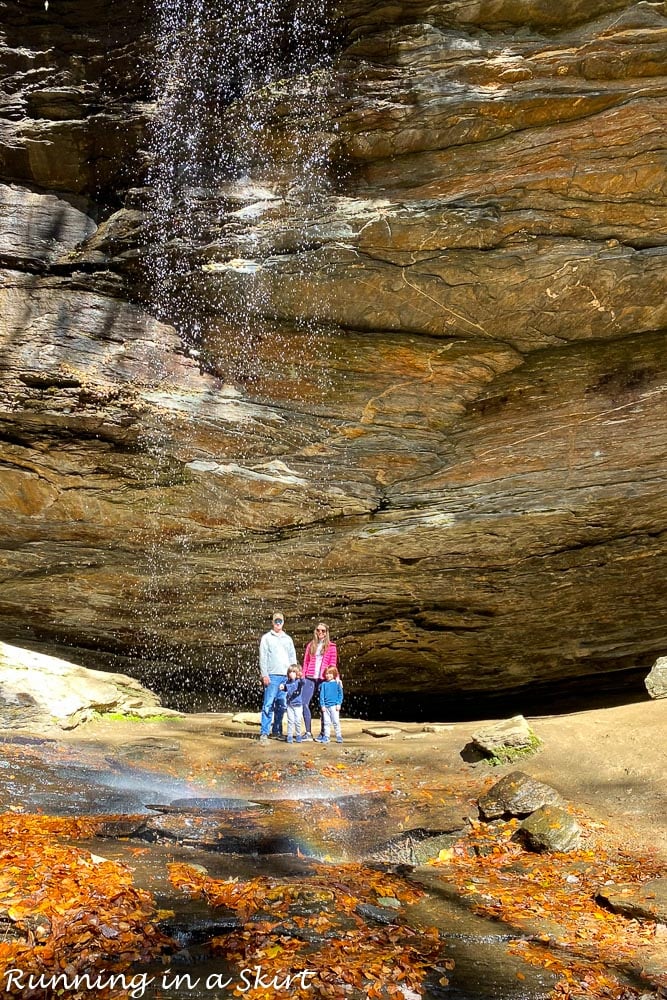 On the flip side, in many ways, raising three-year-old twins has humbled me in ways I never thought possible. My boys are both strong-willed and there have been days I"ve questioned my sanity trying to figure out the best ways to handle normal three-year-old stuff. How in the devil do you get them to listen? The twins definitely amplify each other's behavior and having two kids going through this hard age together has nothing short of brought me to my knees in prayer on occasion trying to figure out what to do and asking for patience.
That being said, I do feel like we are starting to come out of this phase and I'm hopeful four will be a bit better. They now really seem to understand consequences and are getting better at listening and not freaking out when things don't go their way. It's also still a work in progress - some days are better than others. I'm far from a pro at parenting and constantly trying to figure stuff out with them. Parenting twins is not for the faint of heart.
But then they look like this and you forget about it all!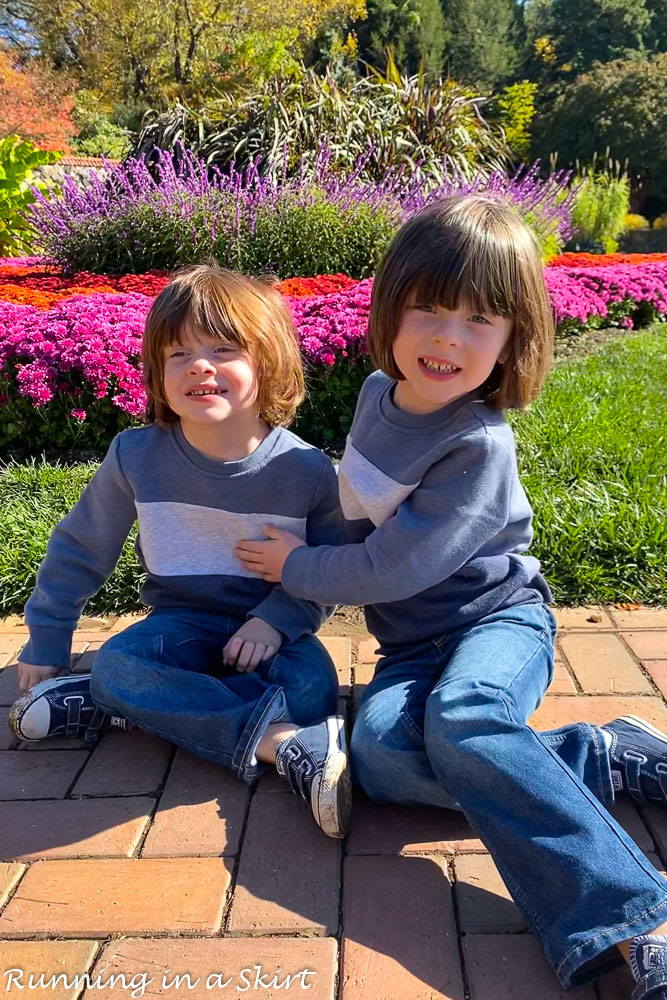 4-Year-Old Update
Favorites
Trucks: The boy's love of trucks is still going strong. This year they have still clung to excavators and dump trucks but have added a love for trash trucks and recycling trucks. It's hilarious to hear them talk about "stinky trash." They also love fire trucks and any other truck we see out and about.
Tractors: The boy's favorite toy remains the driving tractors that they got for their second birthday. They still use them all of the time and it's something they love so much.
Scooters: We have these scooters for the twins and they adore them! They are pros and go travel our driveway and street with them and go so fast it scares me. They are so much fun and a favorite toy by far.
Trikes: The boys have also masted their trikes this year and spend a lot of time riding them in the driveway. I think we are going to get them bikes for Christmas.
Being Outside: Just being outside is another favorite for the twins.
Imaginary Play: Both boys have really grasped into imaginary play this year where they come up with stories together and play games together. It's super cute to watch.
Beach: We spent some quality time on the beach this year, and it's a favorite spot for the boys.
Favorite Books: We are still going strong with the Construction Site books. The boys also love
Learning: The boys are really embracing learning at preschool and now know letters, and numbers and can identify them. They love songs and books from school. They are little sponges right now and seem to enjoy learning!
Jackson
Jackson is a special kid. He has a big personality that can light up a room with his laugh and joy. I've always said that when Jackson is happy the world is happy. Just look at that smile! His blue eyes capture my heart.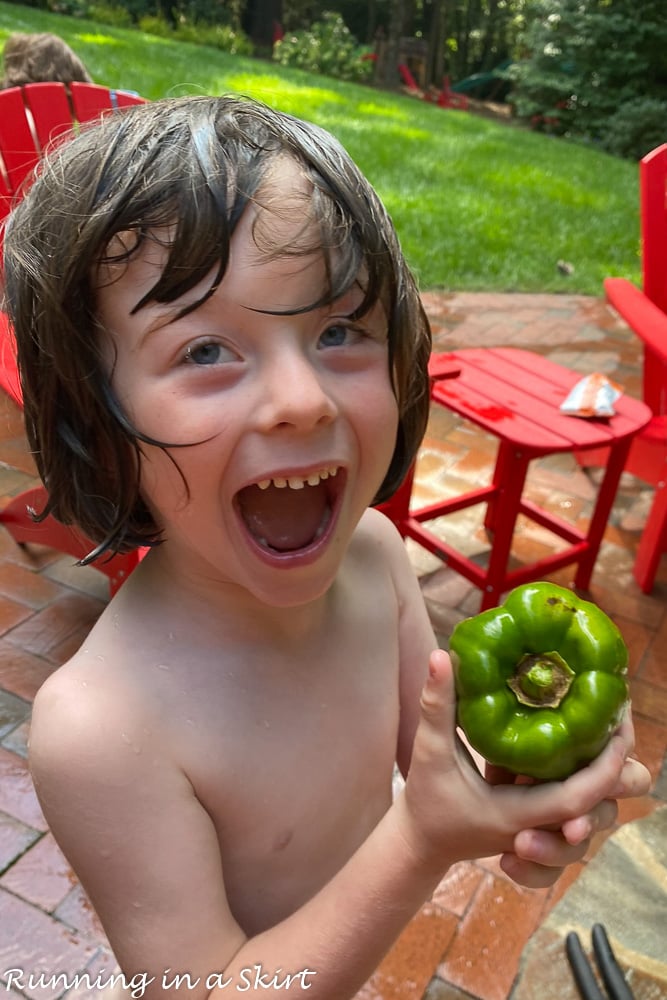 He's a busy kid who rarely stops to rest. He doesn't even sit and watch tv for that long. In fact, he's completely dropped his nap from late summer into early fall. He really doesn't need it at all and isn't tired if he doesn't take it. I try to get him to at least rest in his room for a bit with books, but it doesn't last that long. He knows I'm trying to work in the office next door and calls out for me.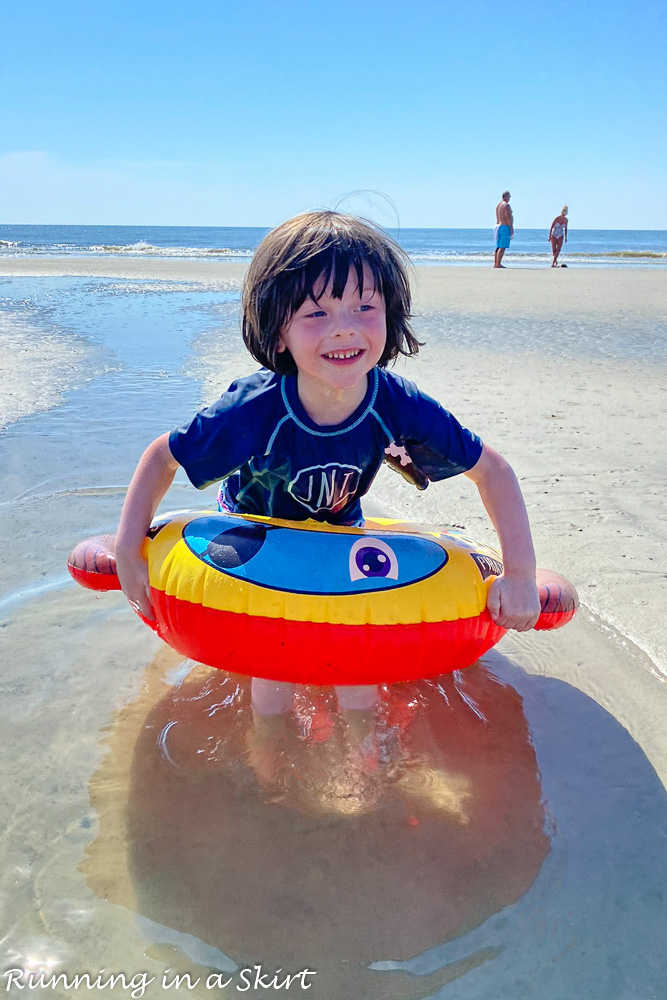 On the flip side, though he is still a very willful soul and when he doesn't get his way, he's going to let you know he's upset about it. He's a kid with big emotions on both sides. We've spent the year working on better ways to handle those emotions and it's getting better, although still a work in progress.
One of the most charming habits he's developed this year is he tries to look out for me. He likes to help me or take care of me. On occasion, he'll make sure I have food or make small gestures to watch out for me. It's so endearing and it makes me tear up every time.
Because he's not been napping, I've had some one-on-one time with with him lately and that's been nice.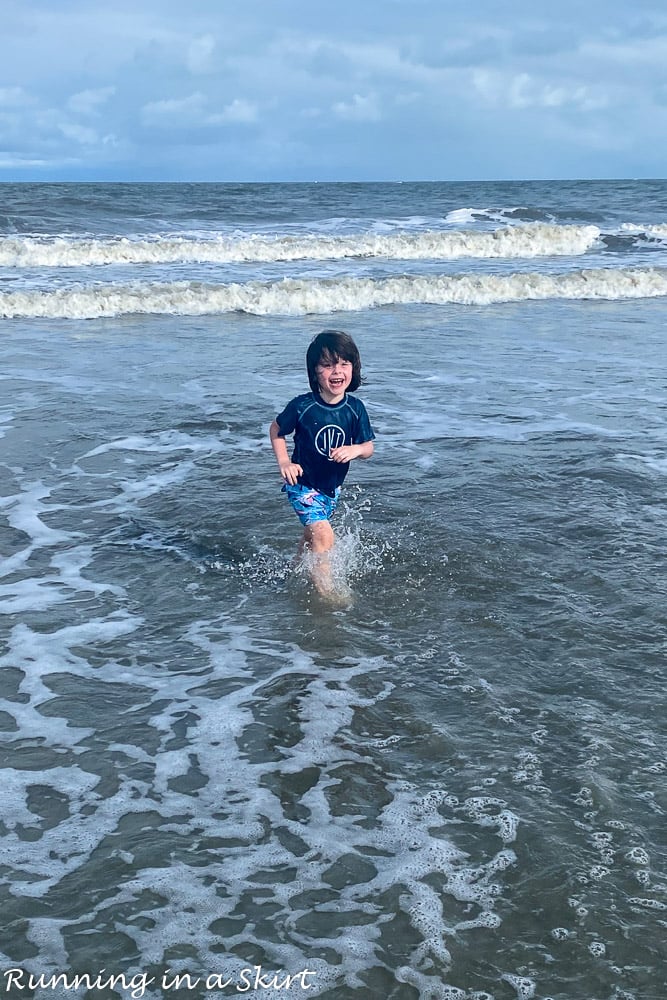 Jackson is also a great eater who enjoys food. We've taken him out to eat where he's tried oysters, mussels, and crab dip. He gets excited to go to a restaurant. If you ask him his favorite food is crab dip. He's totally my kid!
On a day-to-day basis, his favorite food is Mac and Cheese. He loves Cheese Its, yogurt pouches, bars, fruit, and cheese.
Jackson is a tall kid! He's a good bit taller than Hunter right now too. He's a super tall kid coming in at 43 inches. He weighs 42 pounds and it's hard for me to lift him at all anymore.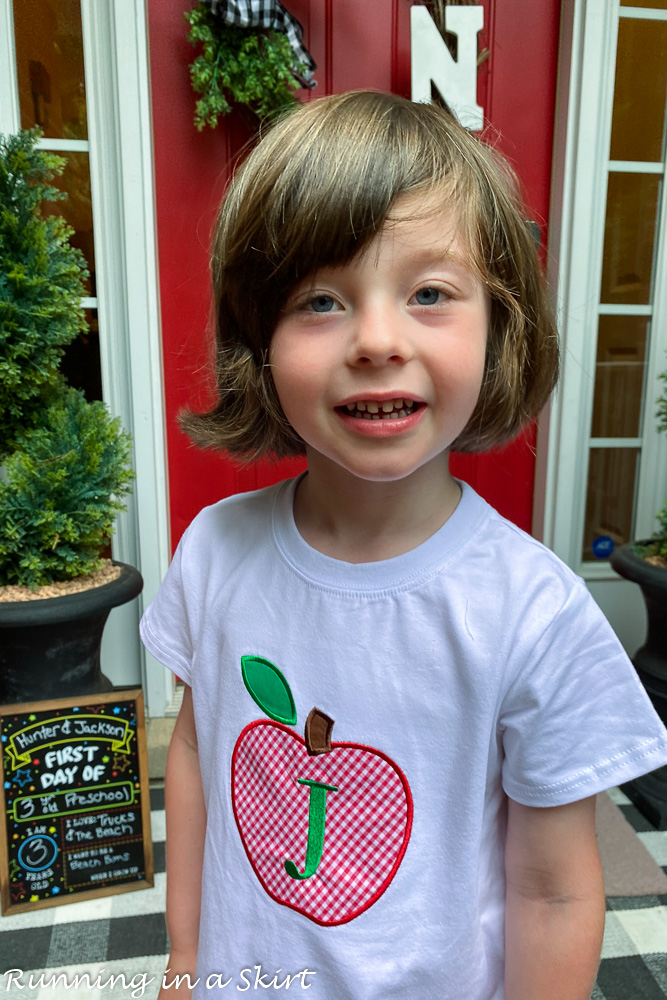 Hunter
Hunter is more even-tempered, snuggly, and sweet. He still loves to cuddle, watch tv, and sits with you for a long time. He's super smart and absorbs everything you say only to pull it out and repeat it to you at a later date. The stuff he remembers shocks me. He's a smart little guy.
He's also a unique and quirky kid and is so different from his brother in so many ways. He has a way of getting you to pick him up for hugs and cuddles. His sweet and endearing way of doing things will serve him well in life. He still has me wrapped around his finger.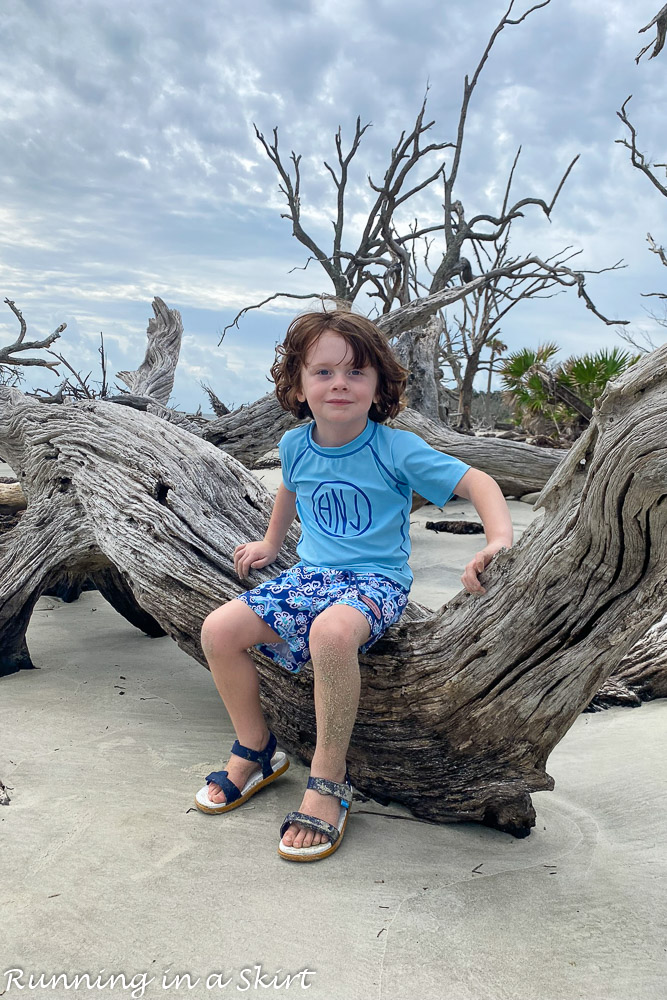 Hunter is also strong-willed but not quite as strong as his brother. He's more sensitive to consequences and usually responds a bit quicker if he's in trouble.
"Puppy Hunter" has been around this year, but not nearly as much, and hasn't been around much at all since preschool started again. I will miss him dearly.
Hunter is often the leader in a group of kids and I'll overhear him telling Jackson or whoever he's playing with what the game is that they are playing.
Hunter also really enjoys a craft project or even playdoh. He will sit and play it a lot longer than his brother.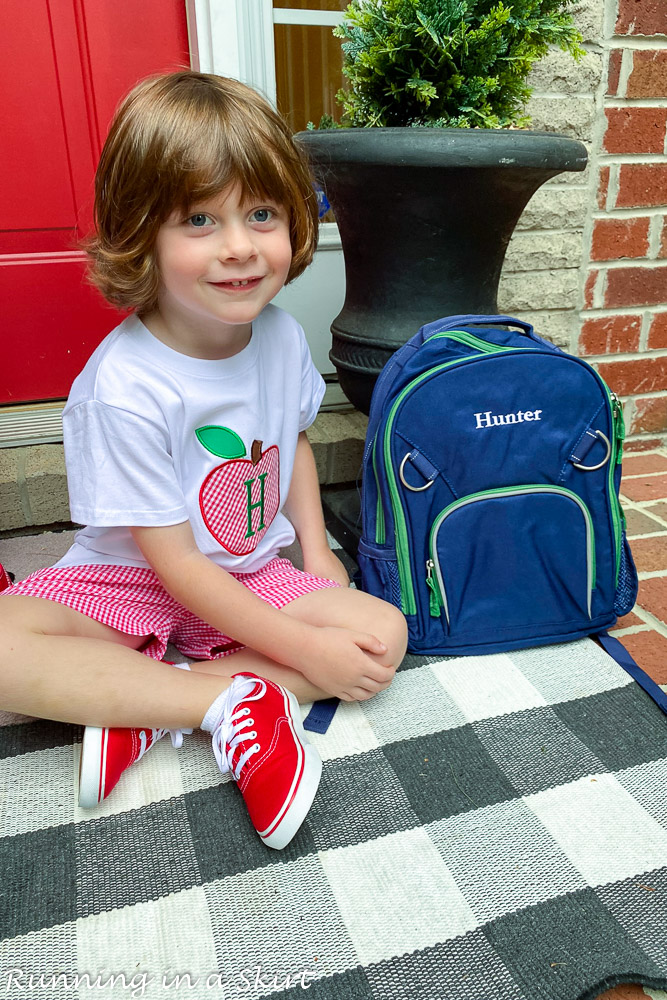 Hunter went through a bit of a picky phase in eating, but has come out of it and now will try most things his Brother does. He'll also eat crab dip and grilled fish out at restaurants, so I feel like we're doing pretty good there. He's more likely to want sweet foods than his Brother and has a strong sweet tooth.
Hunter's favorite every day is Peanut Butter and Jelly and if I let him I think he'd eat it every meal. He also loves yogurt pouches and yogurt. I'm lucky to have two not perfect - but pretty good eaters and they both eat a lot!
Hunter is still napping and needs it many days, although he's started skipping some in the past month or so.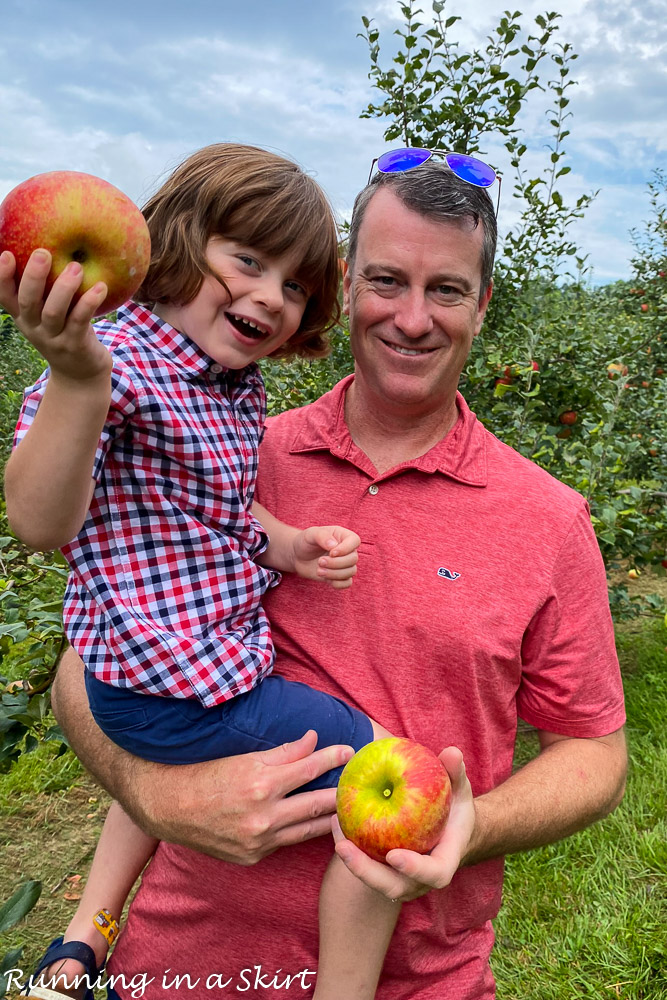 Hunter is still a bit smaller than Jackson, but still tall for his age. He's almost 42 inches. He weighs 40 pounds.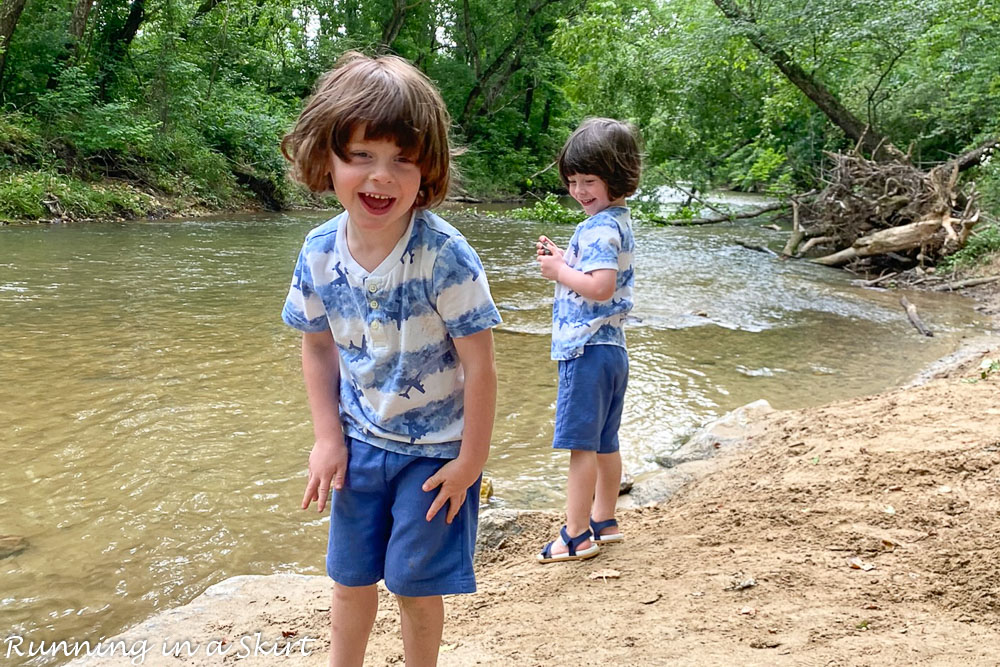 My boys are such a fun duo. They are so similar and so different at the same time. It's fascinating watching them grow and change. I"m so lucky they are mine.
4th Year Highlights
I thought that once again, I'd share some of the highlights of the past year with the twins. I like having these posts to go back and look at to see how much they changed. I figured I'd keep it up until they are 5 and then stop. It's been a bit of an online baby book for us.
I'll kick things off with their 3rd birthday. They looked adorable in their construction shirts.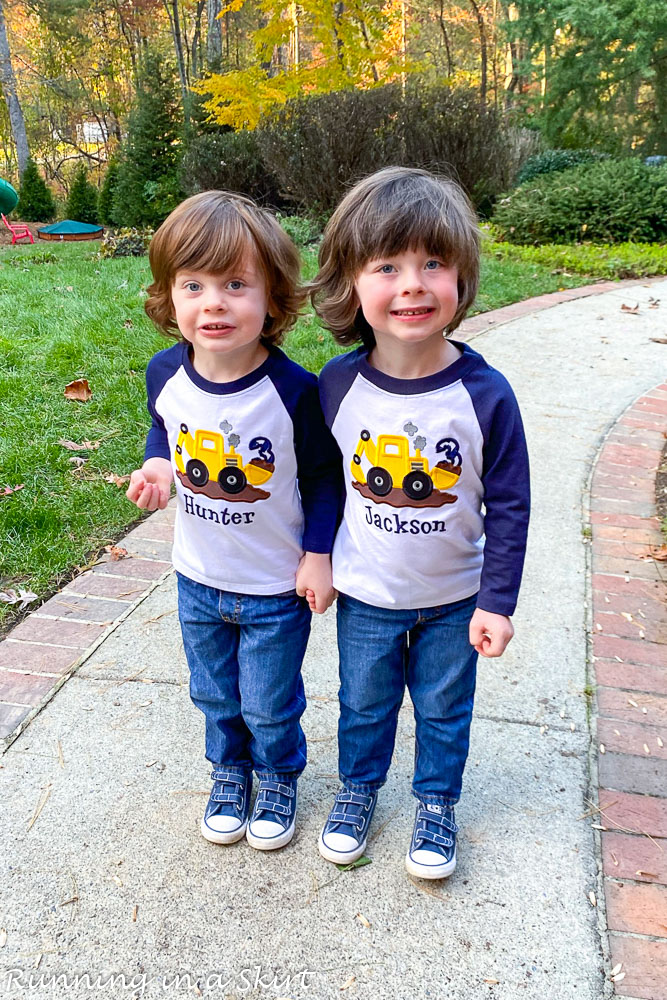 Unfortenly the boy's year started off rough. Hunter broke his leg on his birthday and the day before their party. He has a splint, which was replaced with a cast under that big sock.
Somehow we all rallied and pulled off a birthday party the next day, but it was a rough weekend.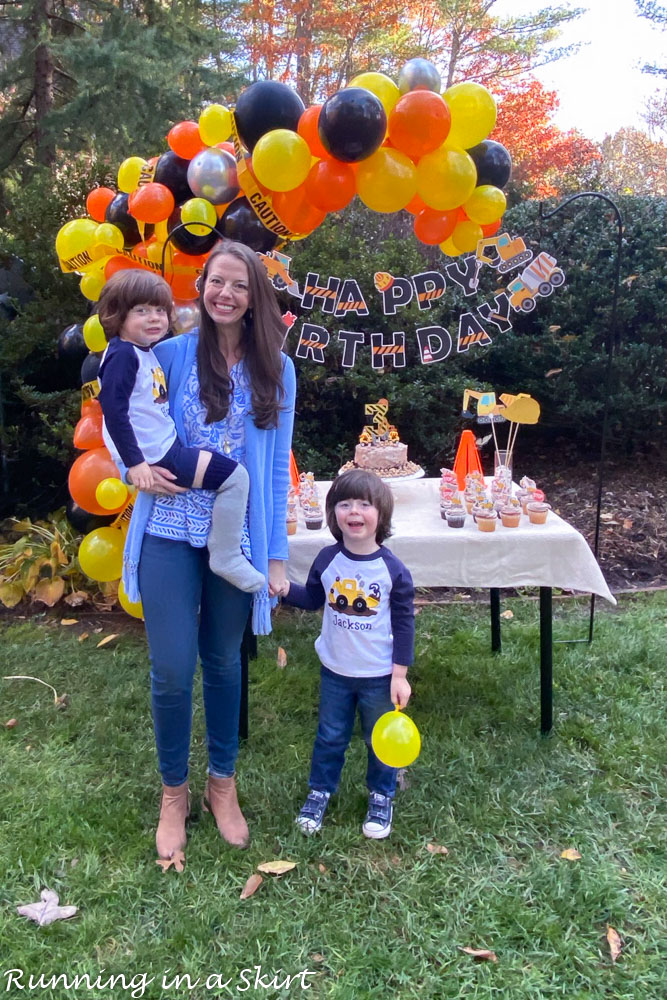 Luckily Hunter was a trouper and was so tough. He ended up walking on his cast only a few weeks into his treatment and got around like a pro. We were even able to still take the three trips we had planned during the time he had his cast.
First up, was a Thanksgiving trip to Charlotte for a Wunder family Thanksgiving.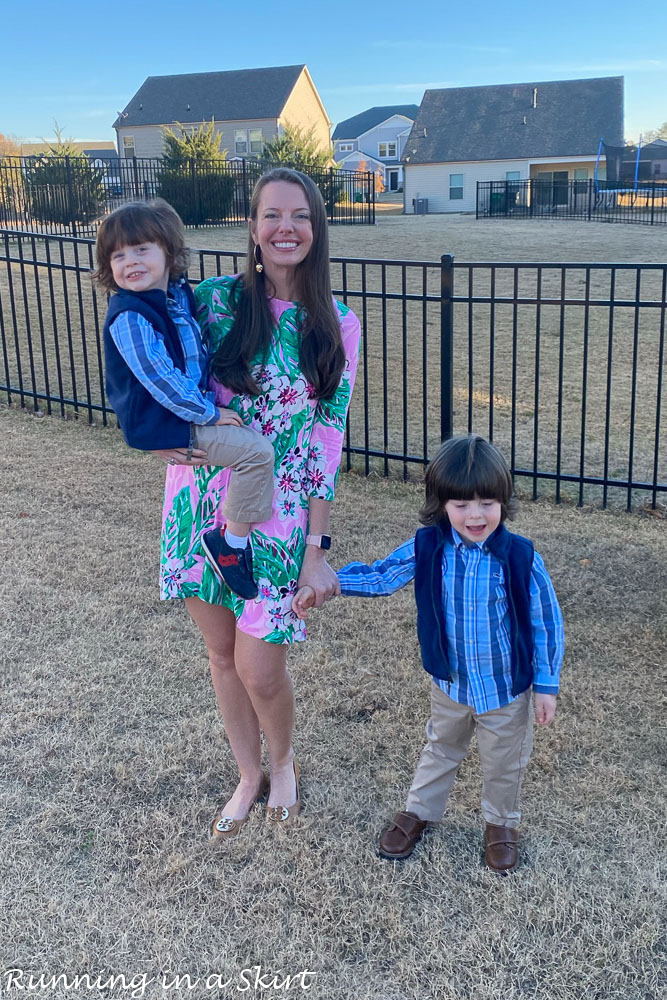 Here he is up and walking a few weeks later!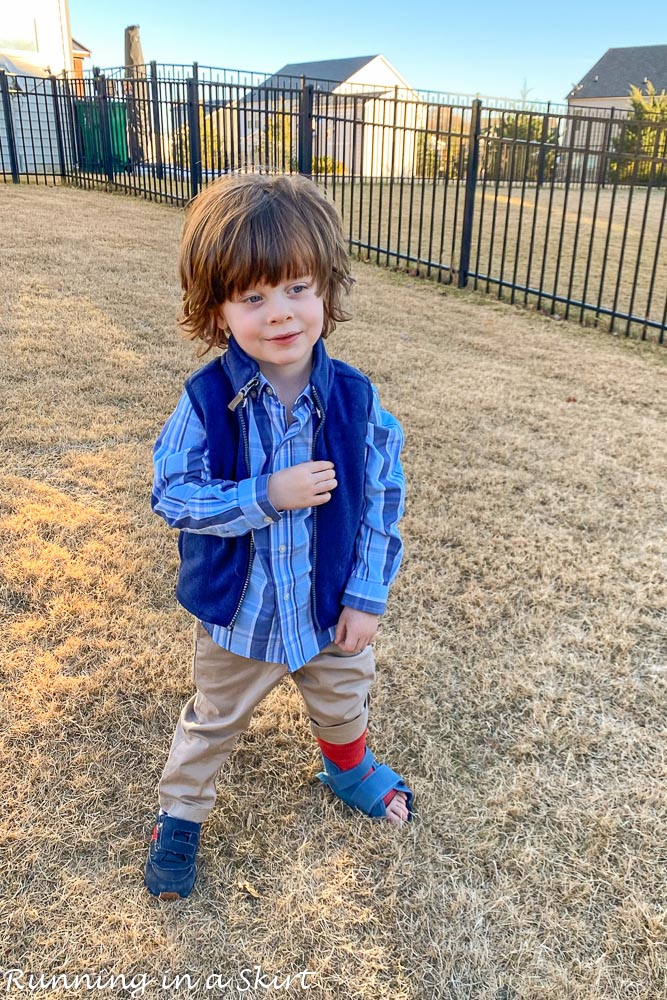 We also took the boys to Pittsburgh to see family for Christmas and celebrated our 10th wedding anniversary at Hilton Head.
Right before Christmas Hunter got his cast off and was back in business for our annual Biltmore Santa visit and seeing the lights at the arboretum.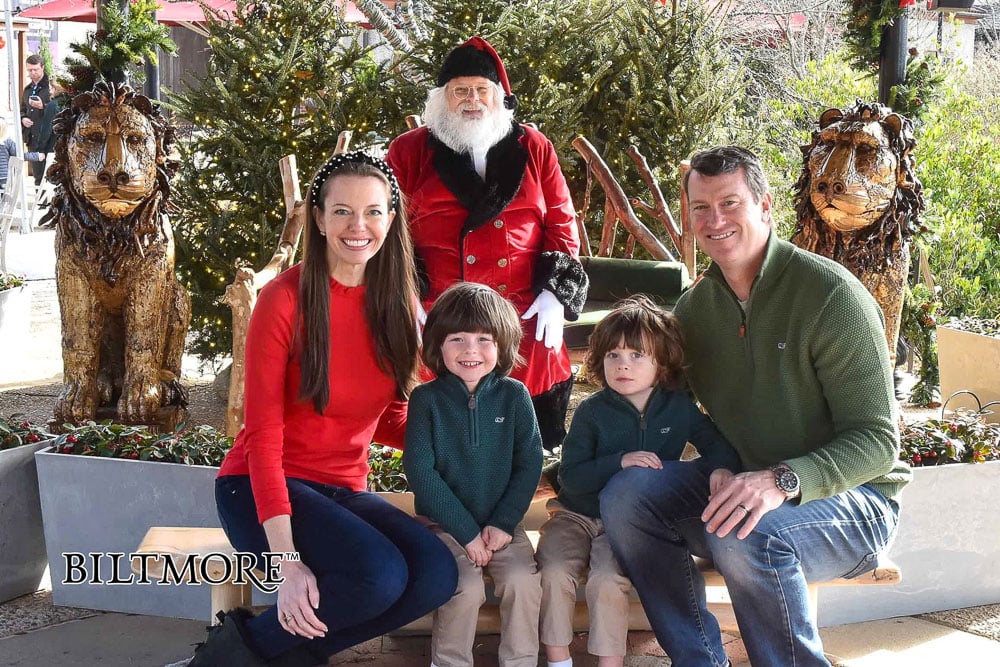 We celebrated Christmas at home and had an amazing family weekend.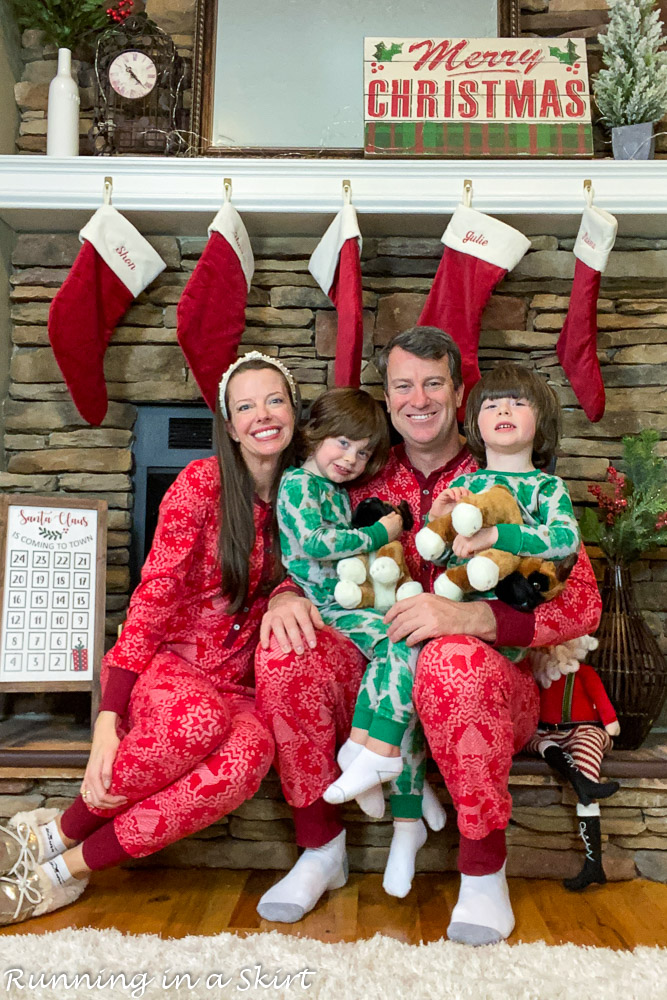 January kicked off with our annual trip to Sanibel. It was one of our best and most memorable vacation weeks ever. We were supposed to go to Orlando to visit my Dad, but due to sickness ended up spending some time in Anna Maria Island, which was also lovely.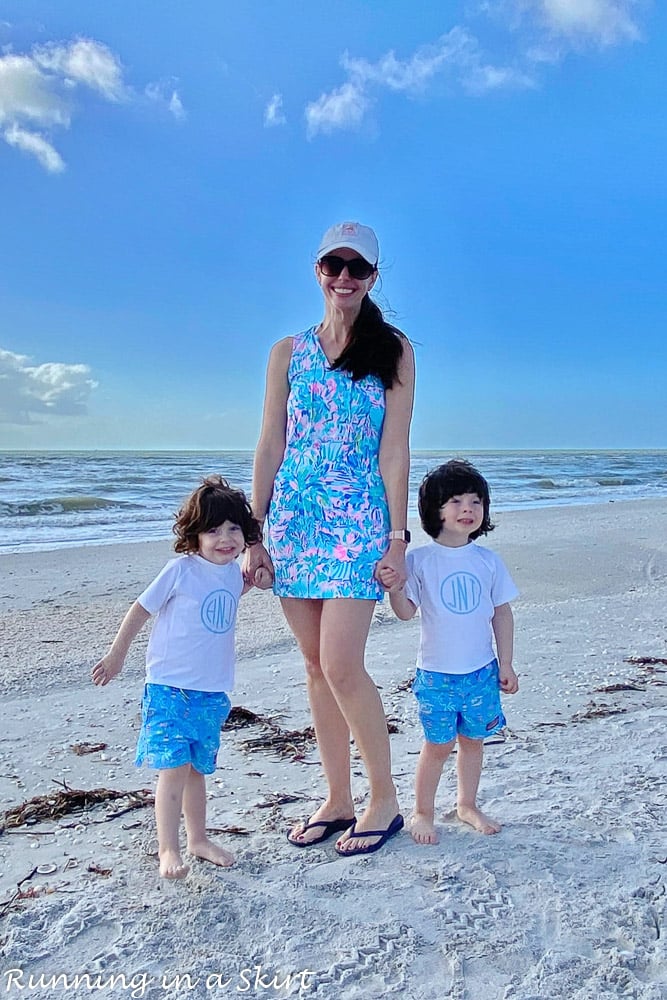 We came back to one of the biggest winter storms in years! Look at all that snow. It was the twins first time really sledding.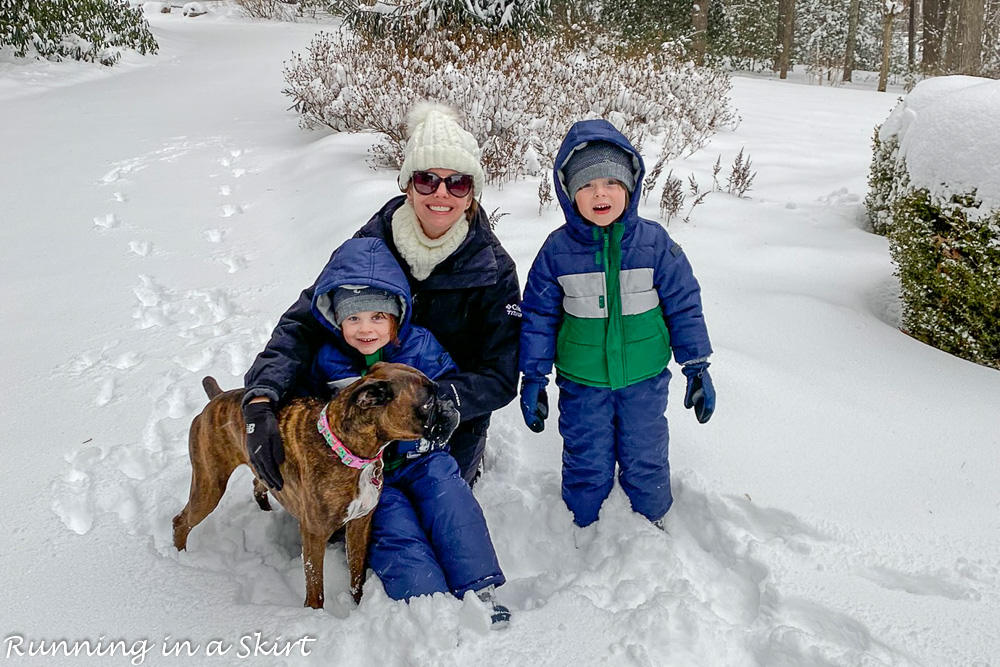 The rest of winter we spend dodging germs from preschool and enjoying being home.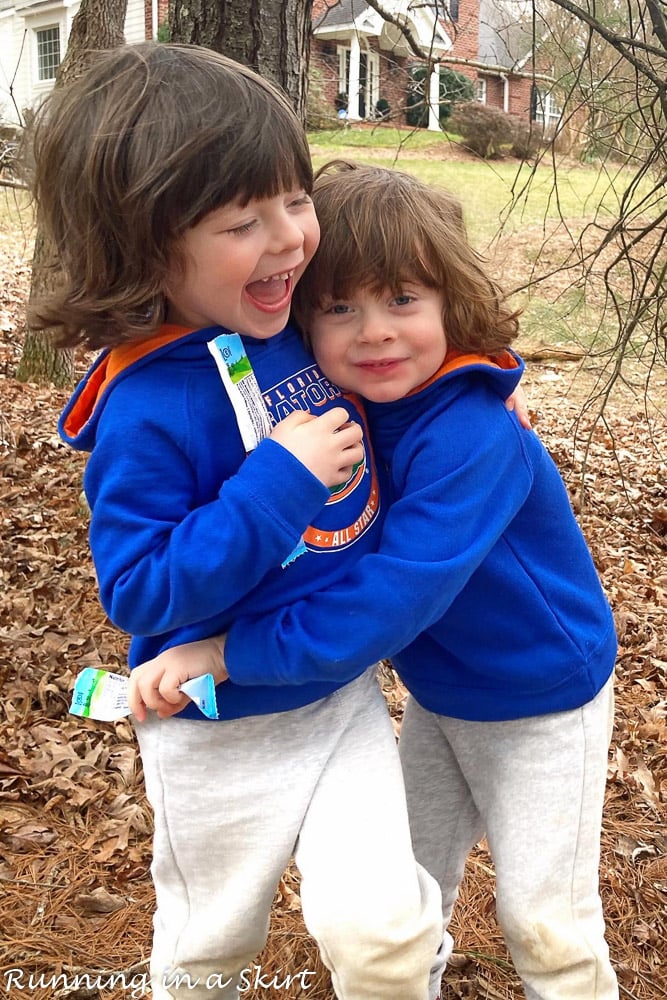 In late winter the boys started swim lessons!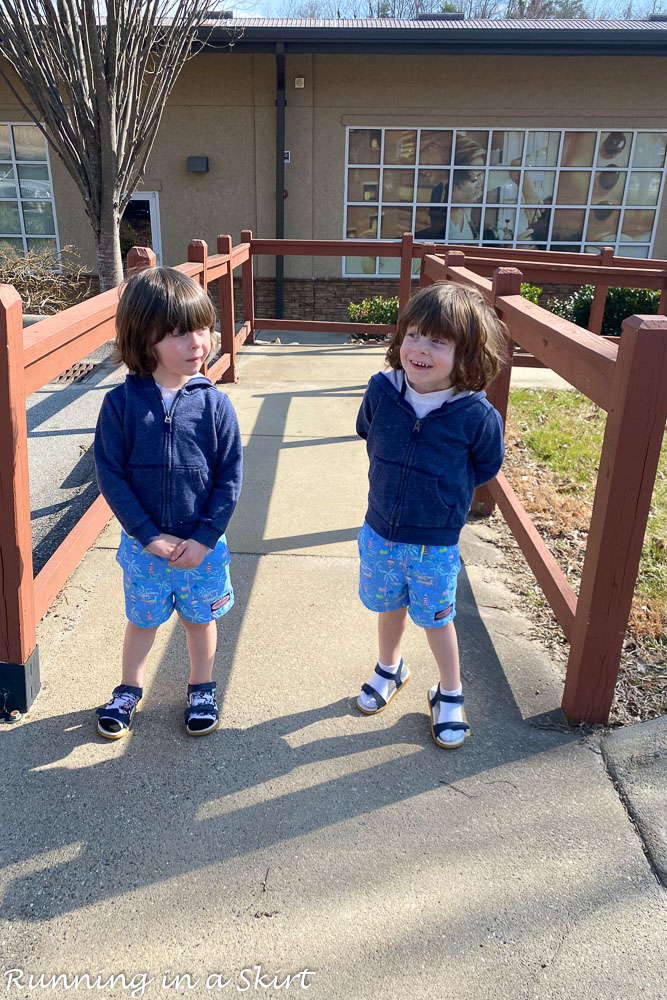 And here's their annual St. Patrick's Day photo. We started a new tradition of getting a box to catch a leprechaun.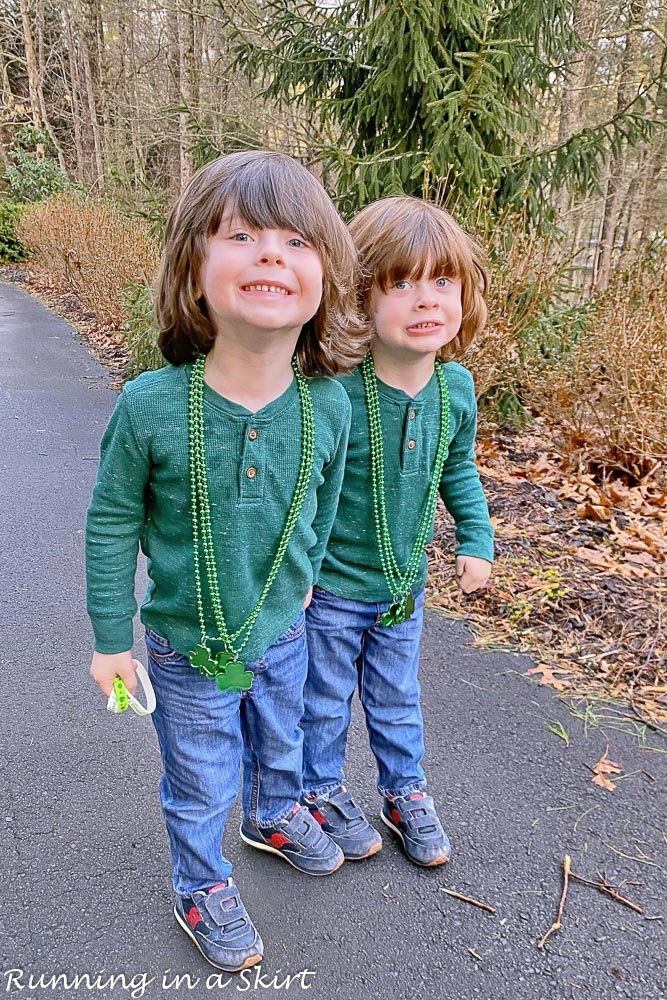 As spring arrived we had spring class photos.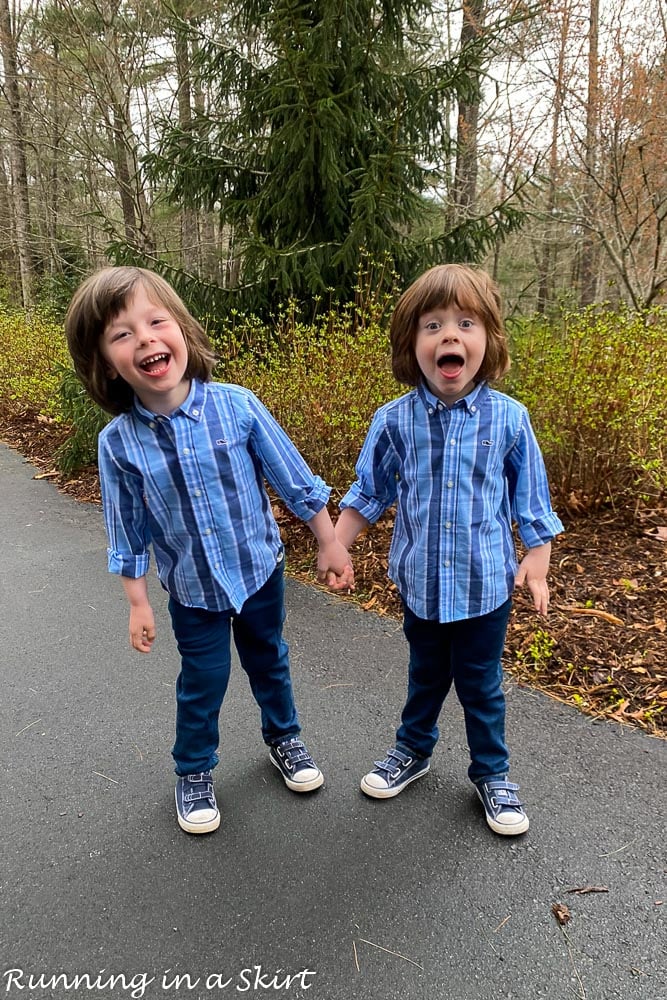 And finally celebrated Easter with so much joy!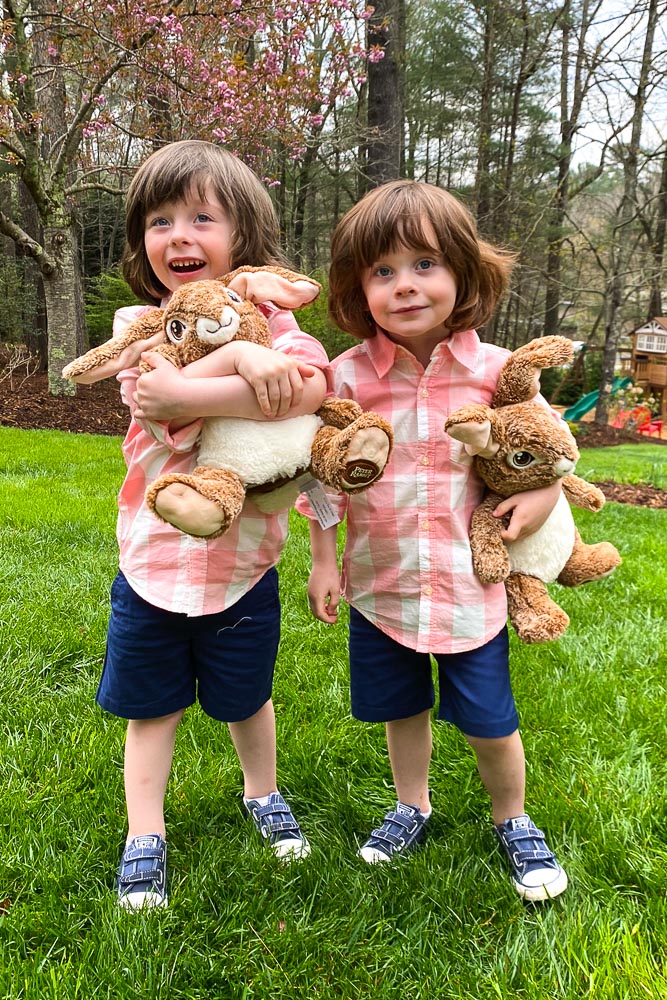 Post-tax season we finally got away again and spend a lovely 10 days on Amelia Island. Part of the trip we spent with my Dad and Margaret.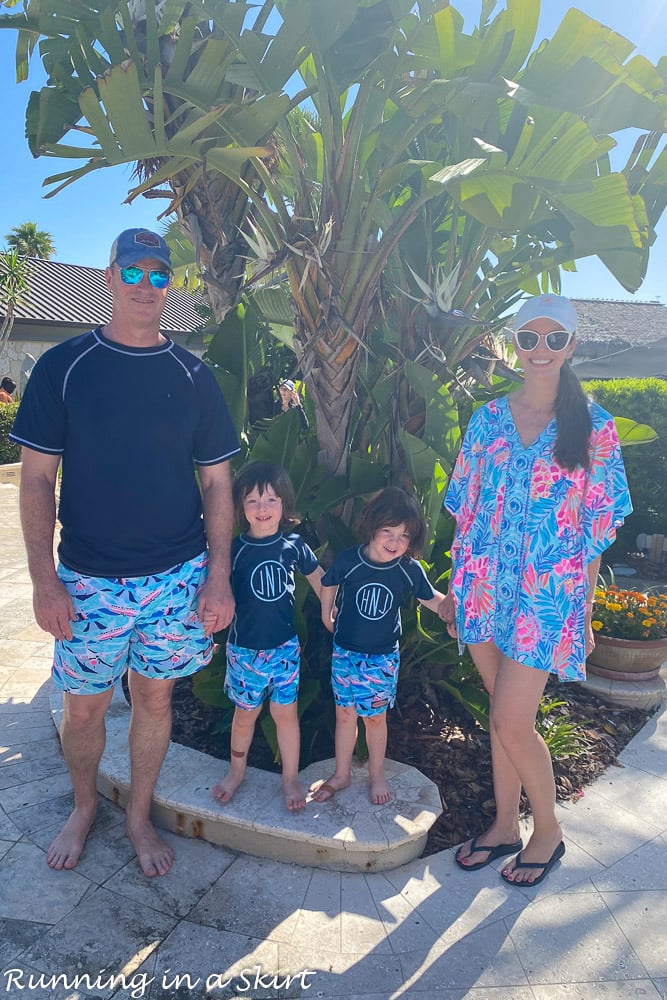 And the next weekend we got to celebrate Pap's 70th Birthday in Pittsburgh.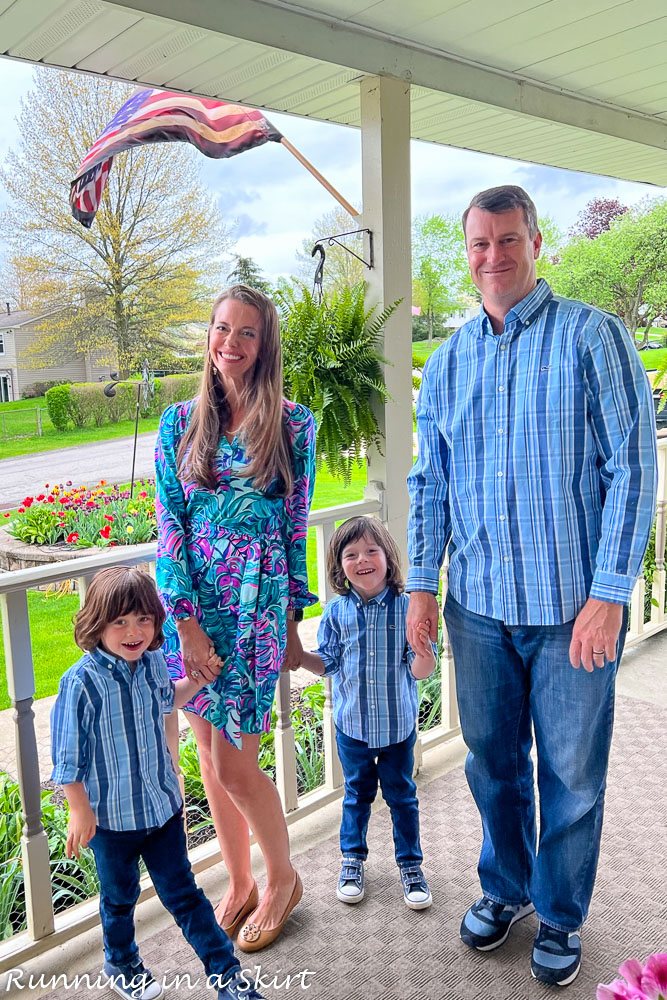 Summer officially kicked off with a visit from my Brother's family including the boy's cousin, Delilah. They had so much fun hanging out.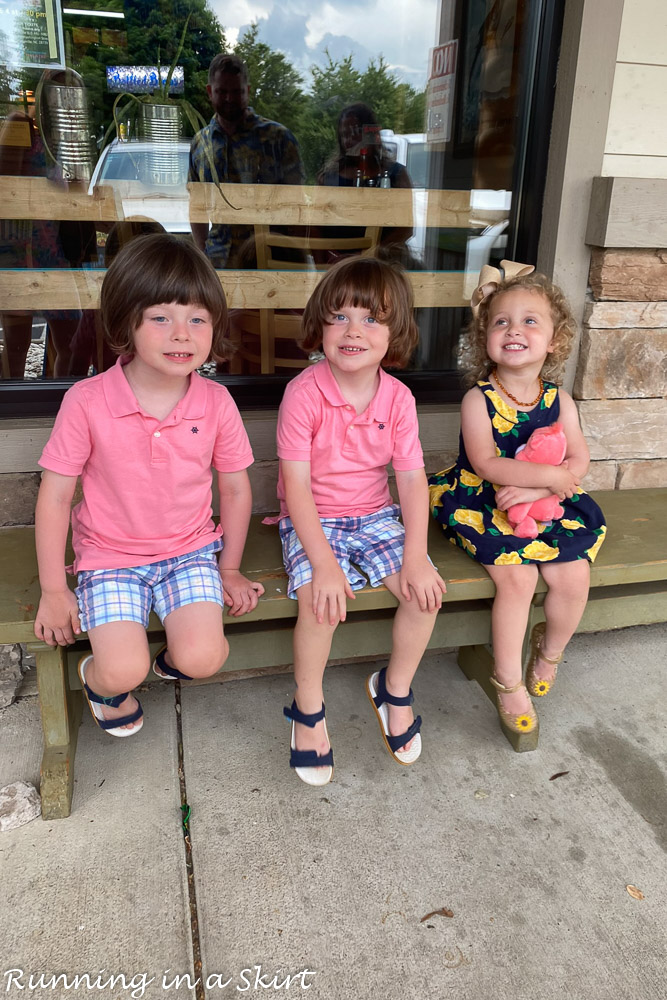 And the boys also celebrated finishing their first full year of preschool. Here's their last day.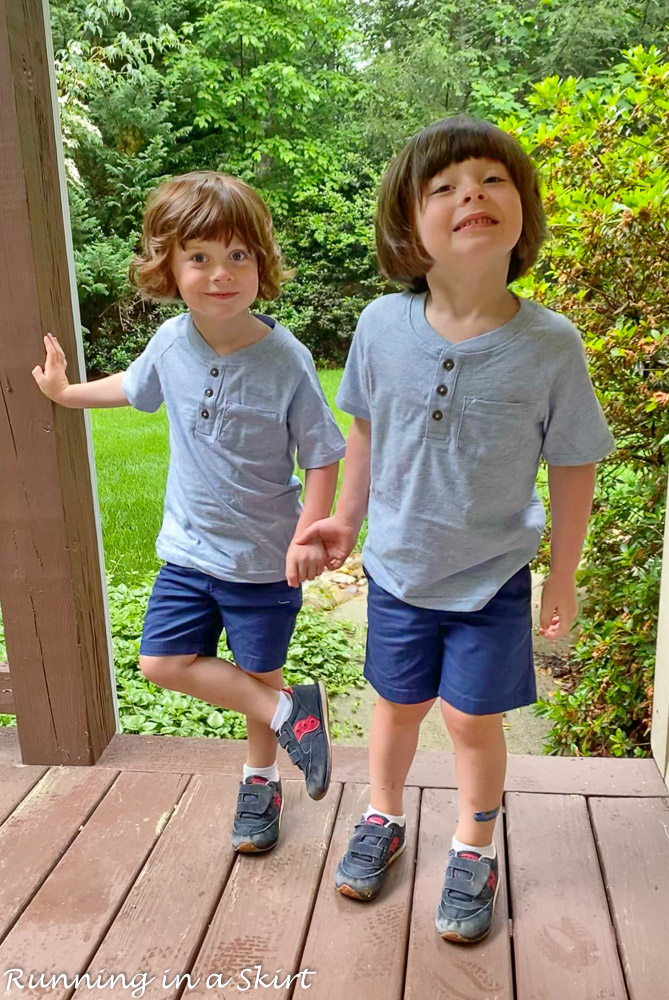 After a rough June of family sickness, we barely made it to Hilton Head for our annual summer trip. Luckily we got healthy and had the best time.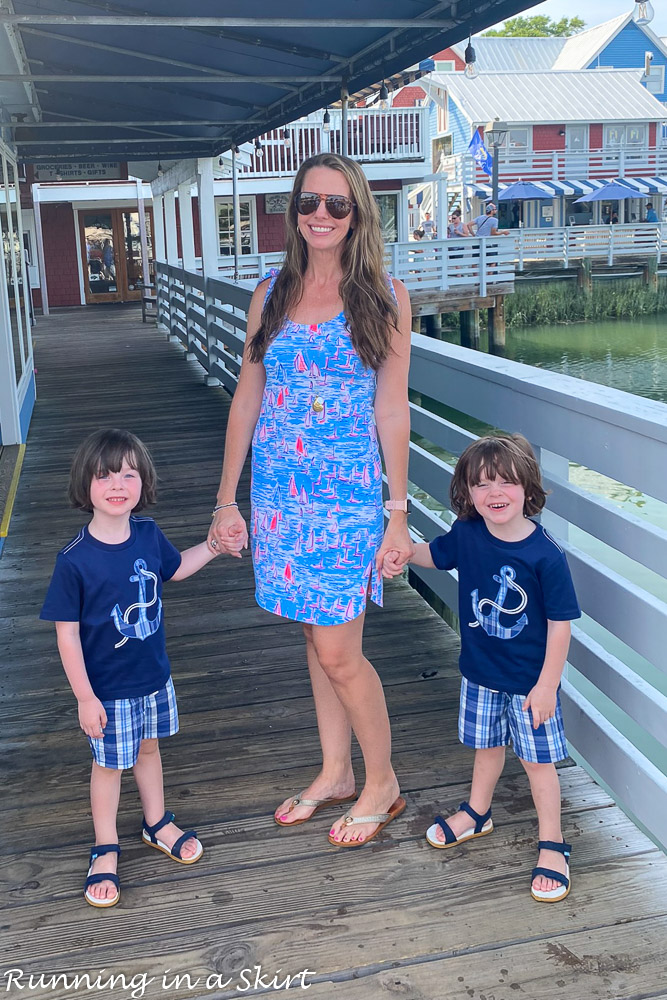 And celebrated the 4th of July at Lake Murray with the Hub's family including his parents.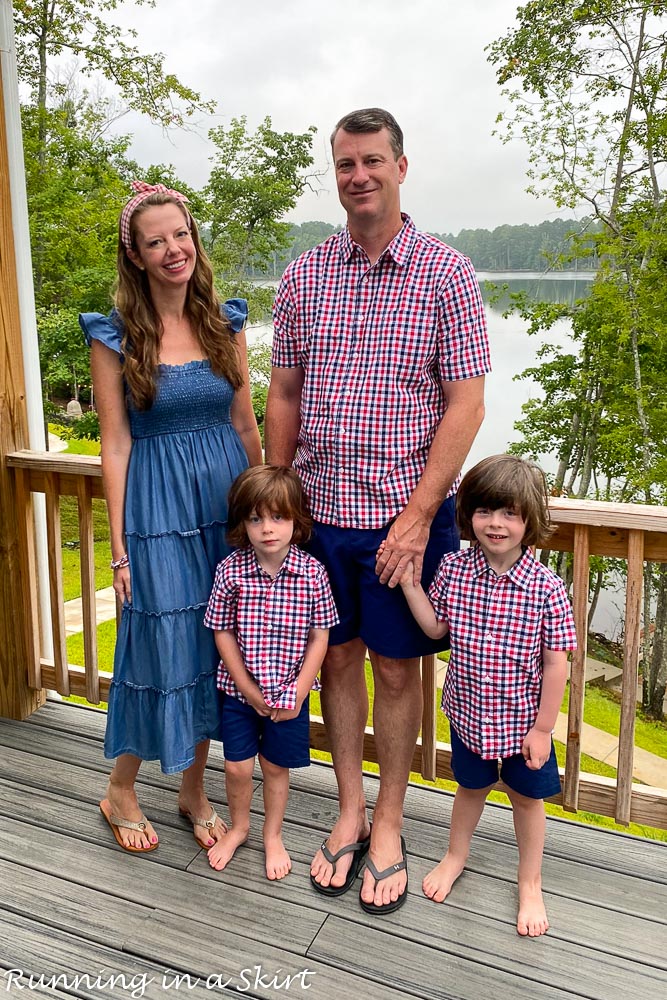 And we also picked peaches!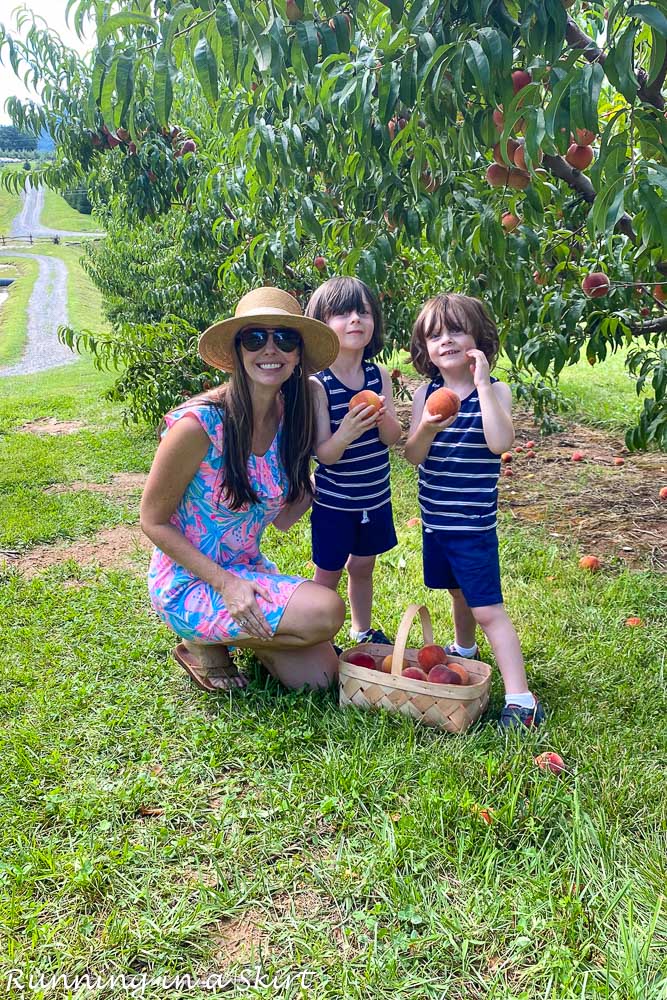 In early August we got to meet our new cousin, Holden! What a gift.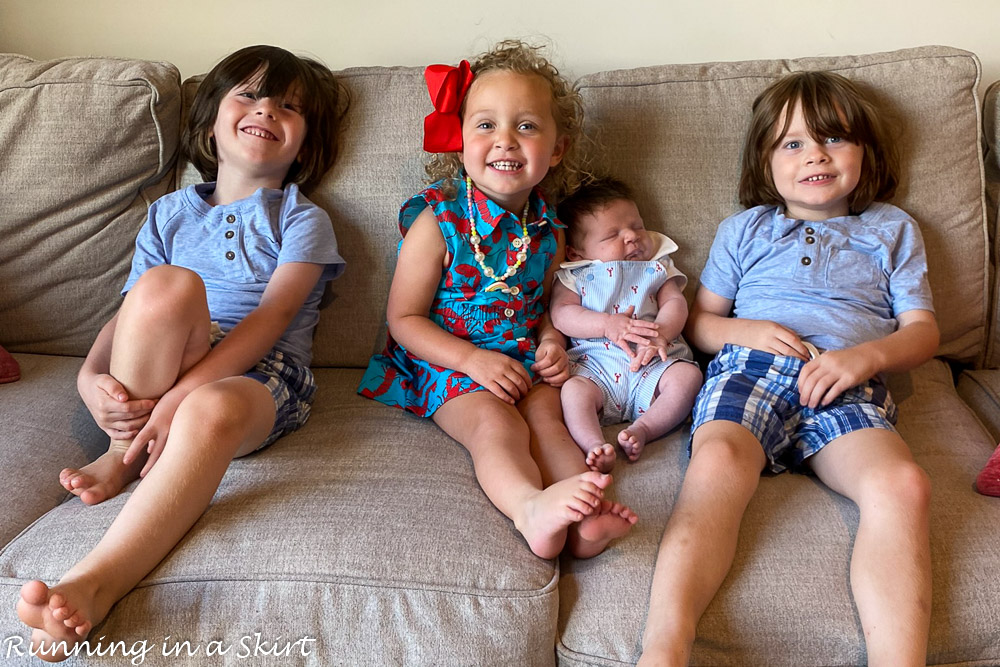 And in August we got to spend another lovely week at Isle of Palms with the Hub's family.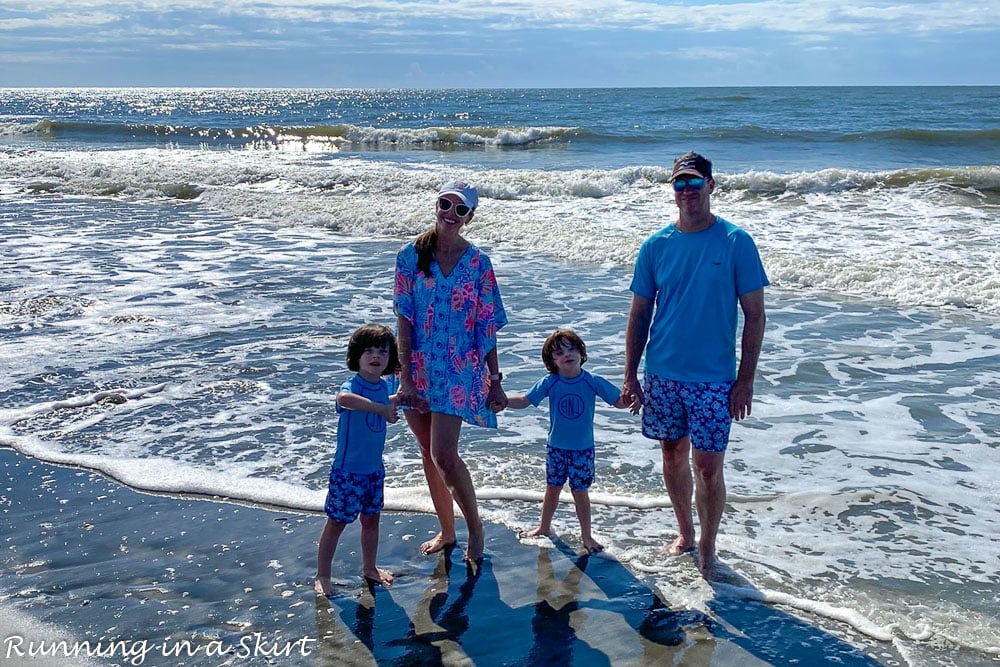 We spent the rest of the summer soaking in our favorite local summer activities like playing in the creek and visiting the Nature Center.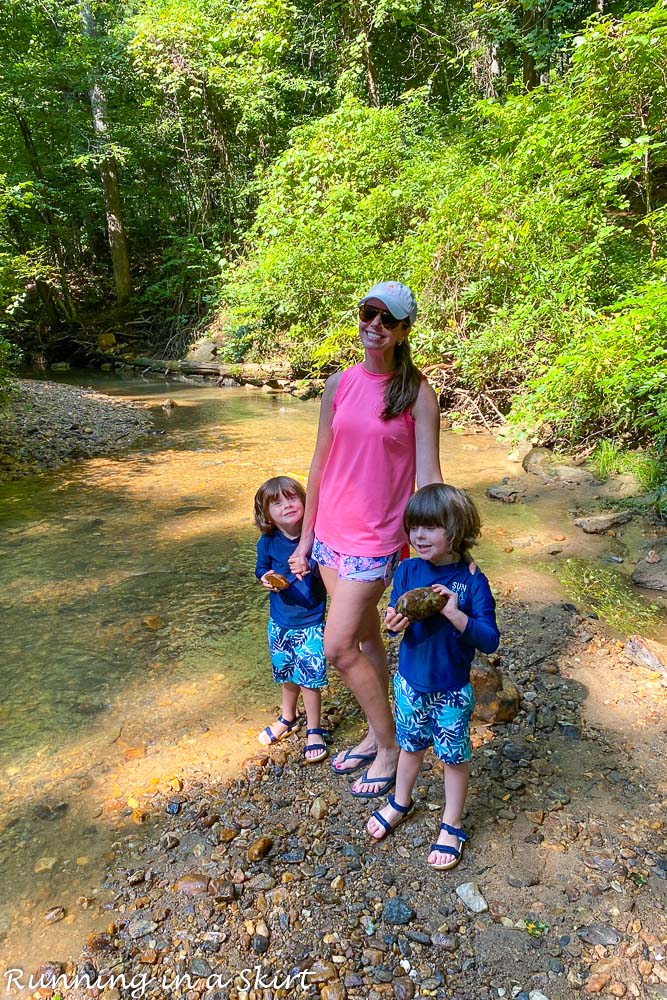 And we went to the boys first baseball game, which was a huge hit.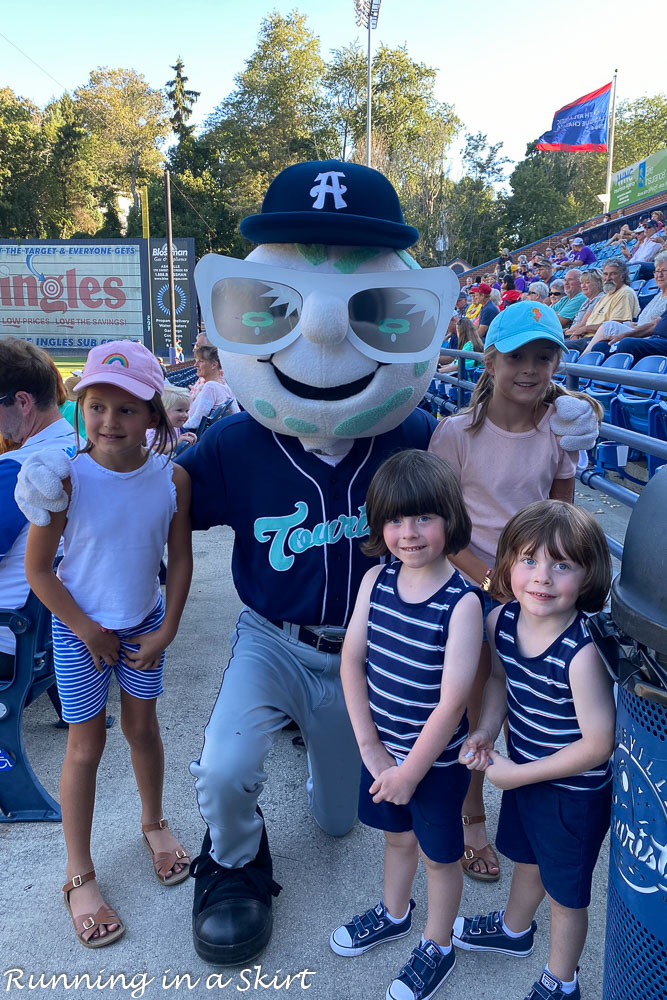 Summer came to a lovely end with another family weekend (this time my Brother and Dad!) where we spent the day together at an apple orchard.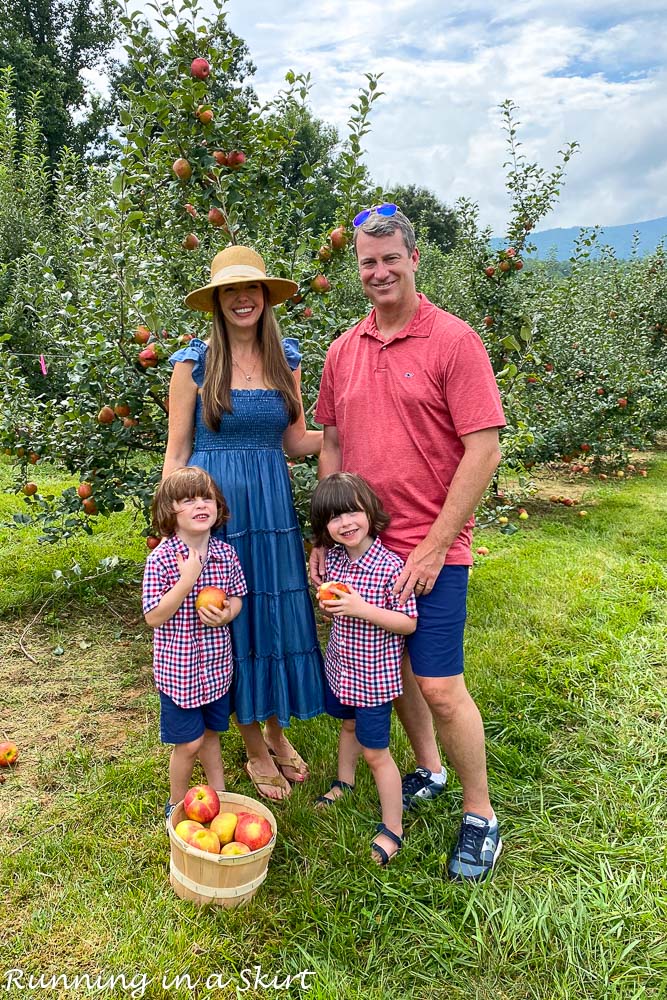 After Labor Day the boys started their second year of preschool. They are in the 3-year-old class this year and have been thriving.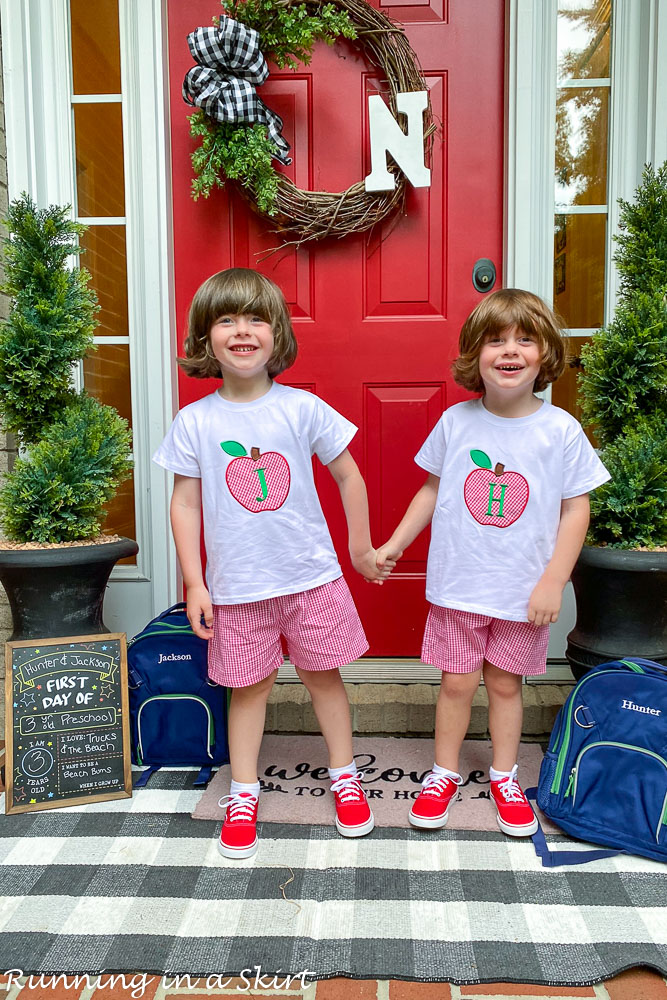 In mid-September, we snuck away for one last beach trip before the cold weather arrived. This time we went to Jekyll Island.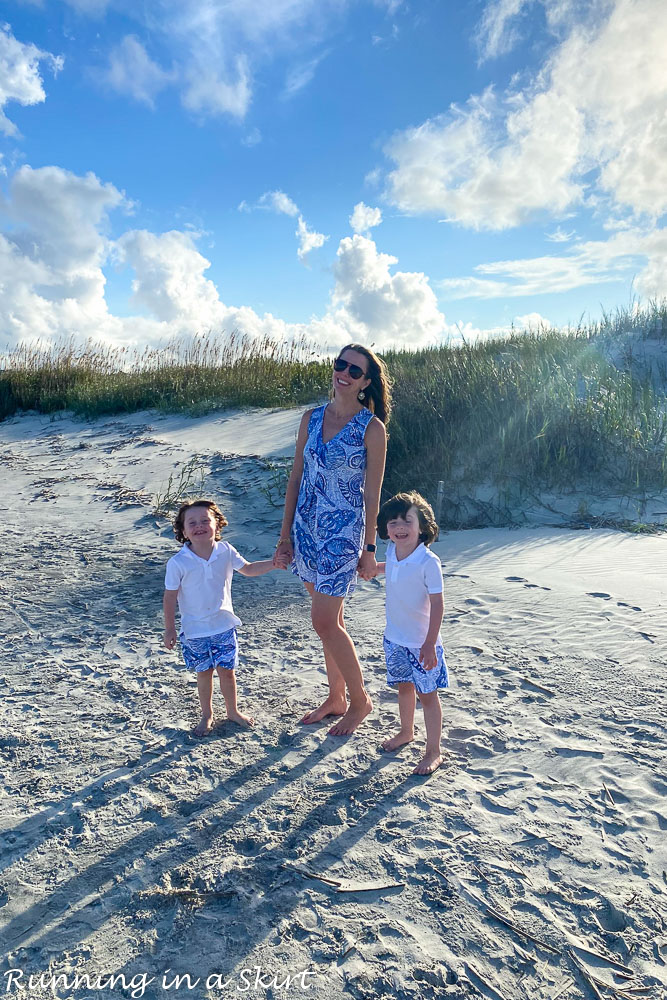 October was the perfect time for our annual pumpkin patch visit.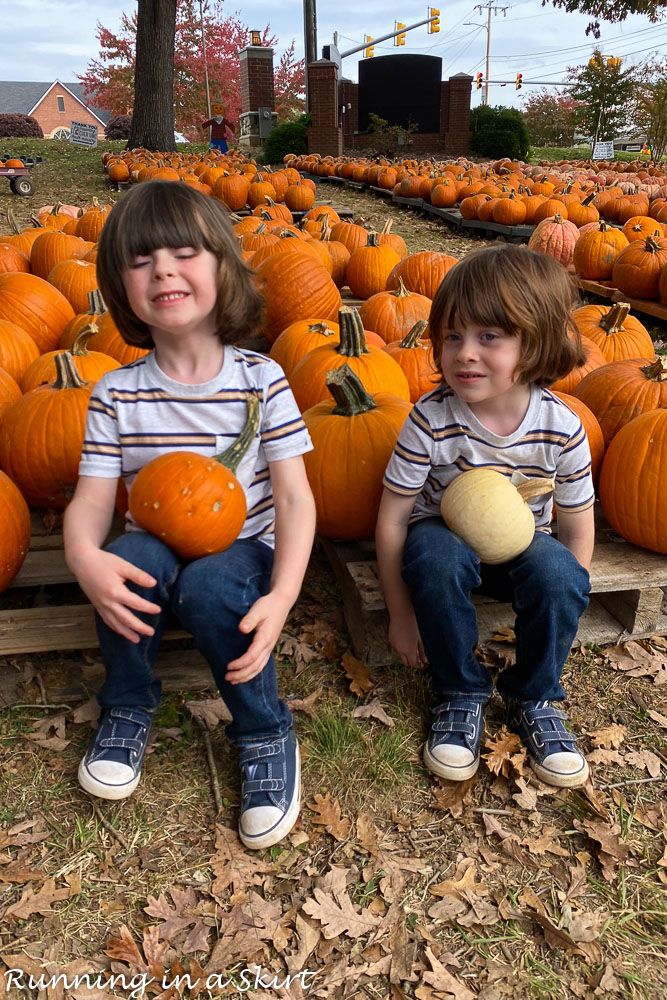 And we also went on the boy's first hike to Moore Cove Falls.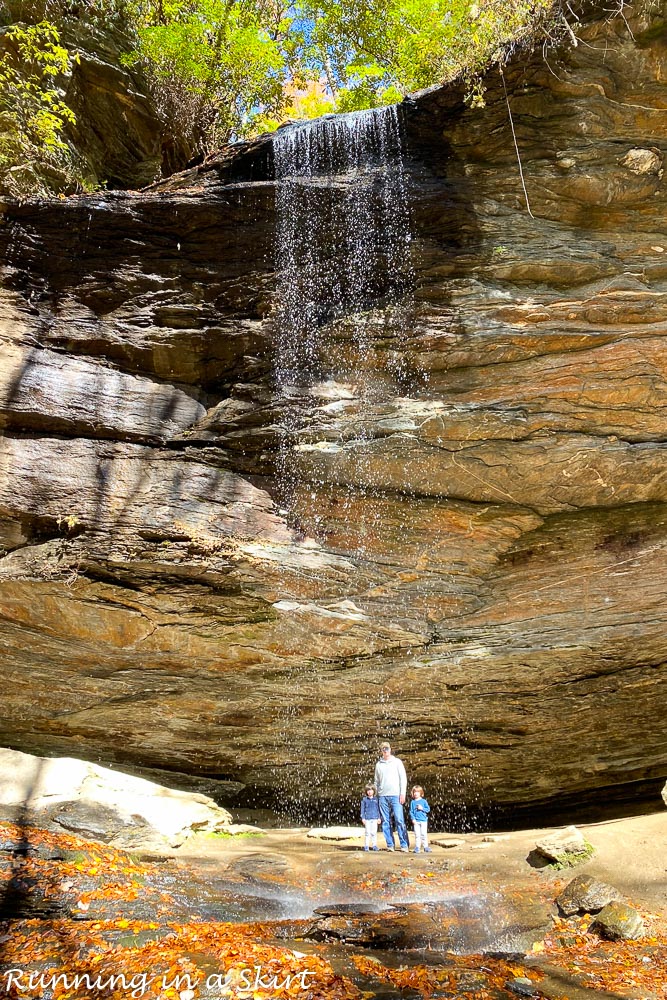 And finally round out the year with a fabulous Halloween where they were Buzz Lightyear and Woody.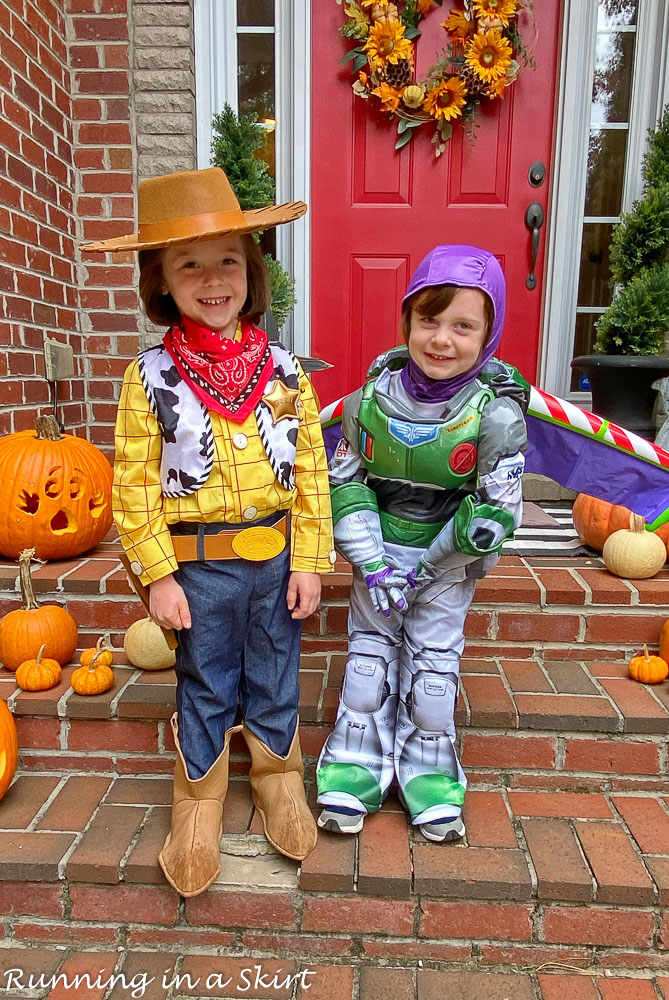 And here's our family costume. They boys loved Halloween this year and had so much fun.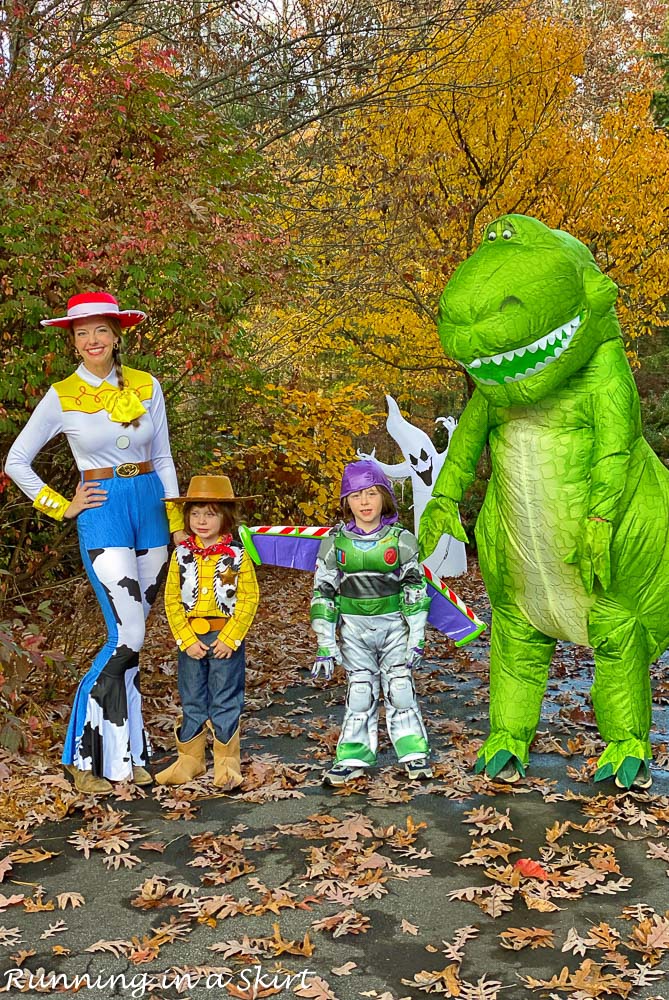 And that leads us up to their fourth birthday! What a year. I know we are so lucky to have them and to be able to do so much with them. I hope this little online journal is fun for us all to look at one days.
Happy 4th Birthday Hunter and Jackson... you are the light of my life!
If you are still reading at this point, thank you for supporting my family and enjoying the boys as much as we do!
Have you missed any Hunter and Jackson news? Catch up here…
Have you missed any Hunter and Jackson news? Catch up here…