I had the best 4th of July weekend on Lake Murray with family. We rented a house near where the Hub's sister, Megan, lives and spent the weekend doing all the things on the lake and it was a blast. The Hub's parents also came down for the weekend, so it was a fun weekend of family time.
Here's our 4th of July family photo!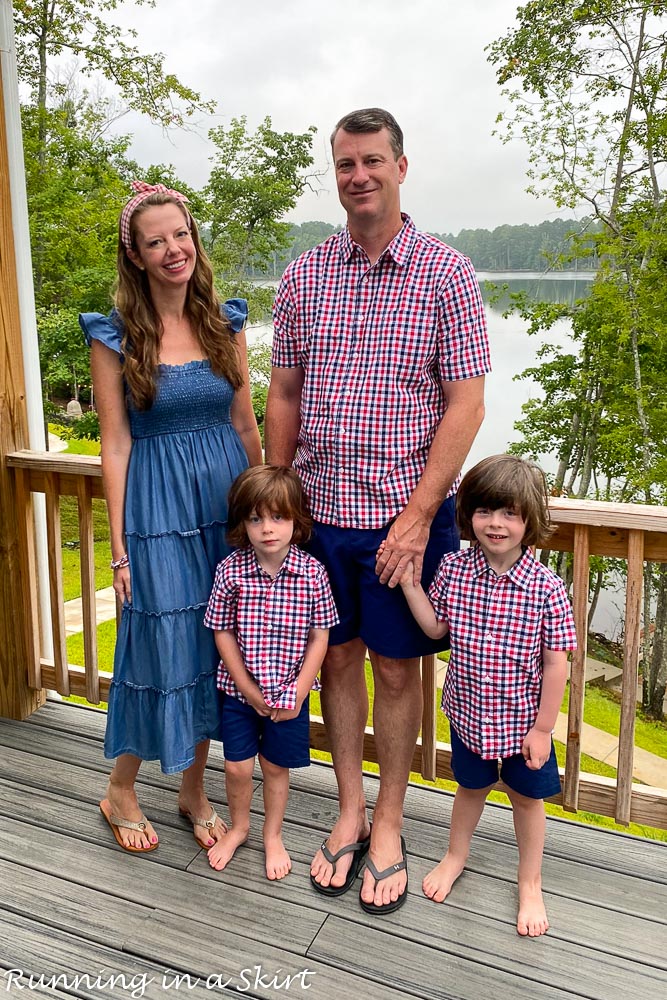 One weekend highlight was running Megan's neighborhood 4th of July 4 Miler. I hadn't done a race of any kind in many years, so it was a fun but pretty low-key experience.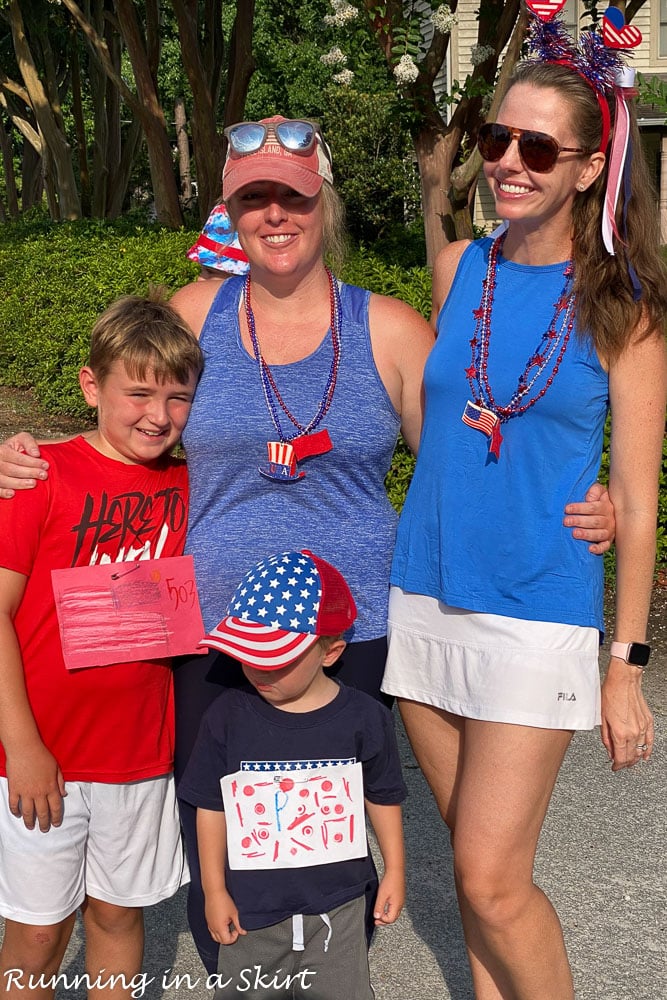 The kids got in on the action by running one mile too!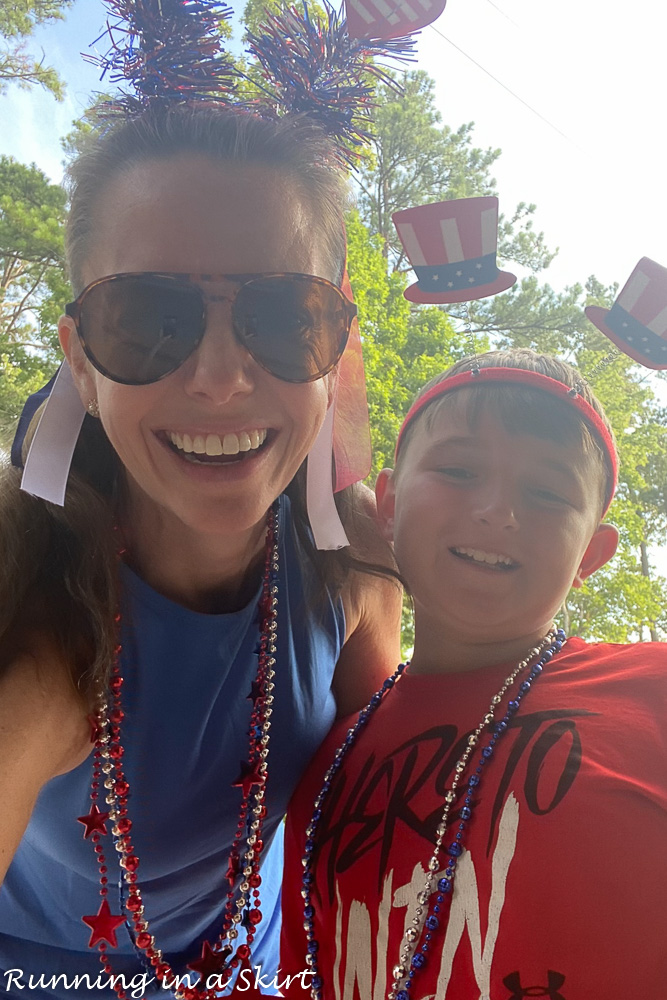 The rest of the weekend was spent much more chill with lots of floating in the lake.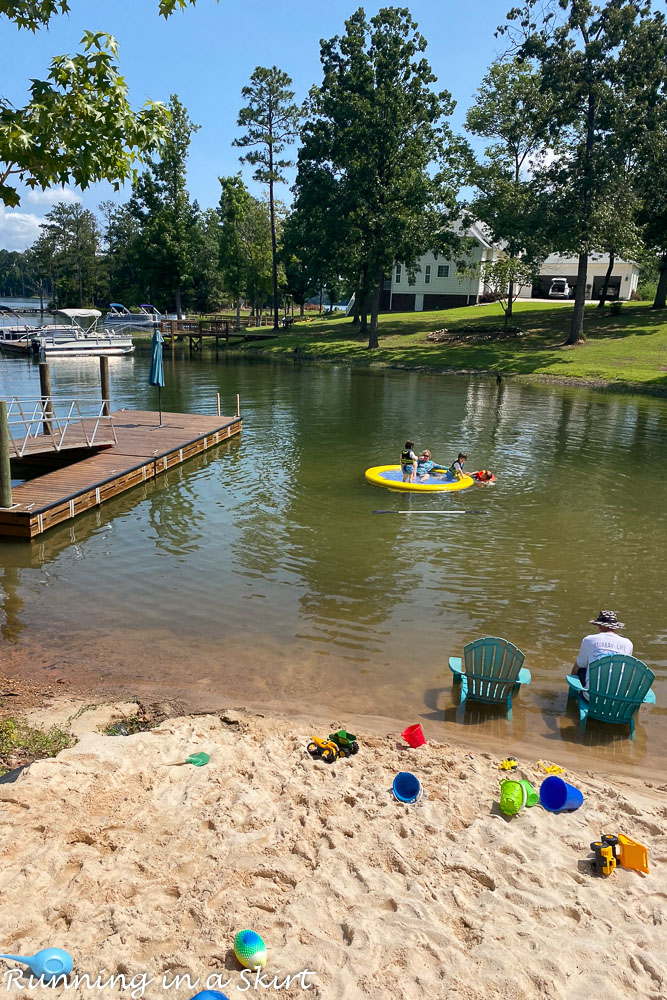 The kids all had so much fun using floats and playing with each other.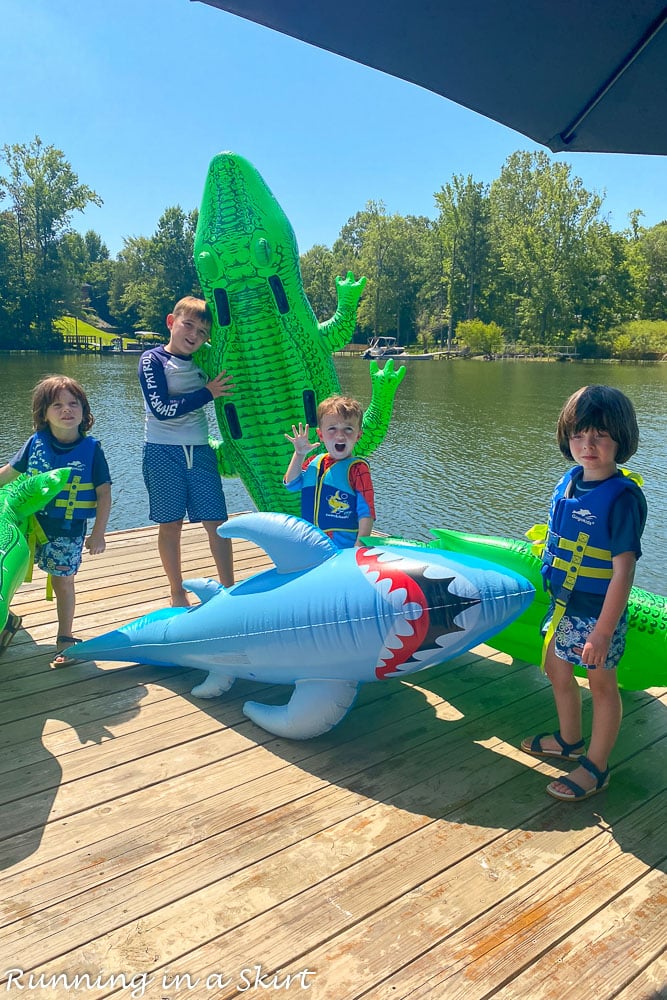 We all did too!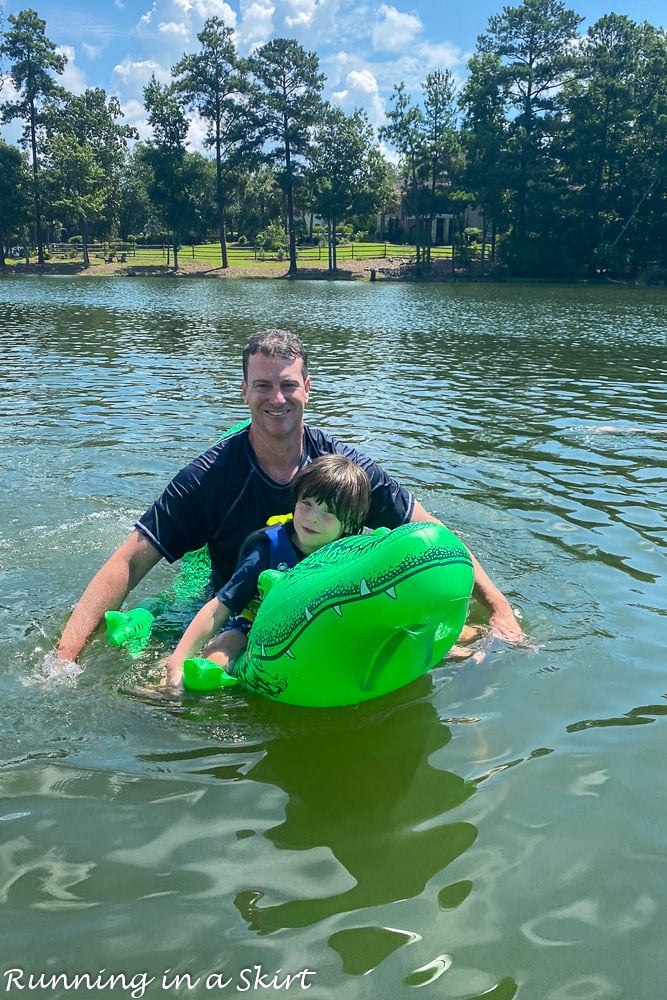 Here's our trio... or the triplets as we call them. If you've been reading my blog for a while you'll recall that Keegan was born two weeks before the twins.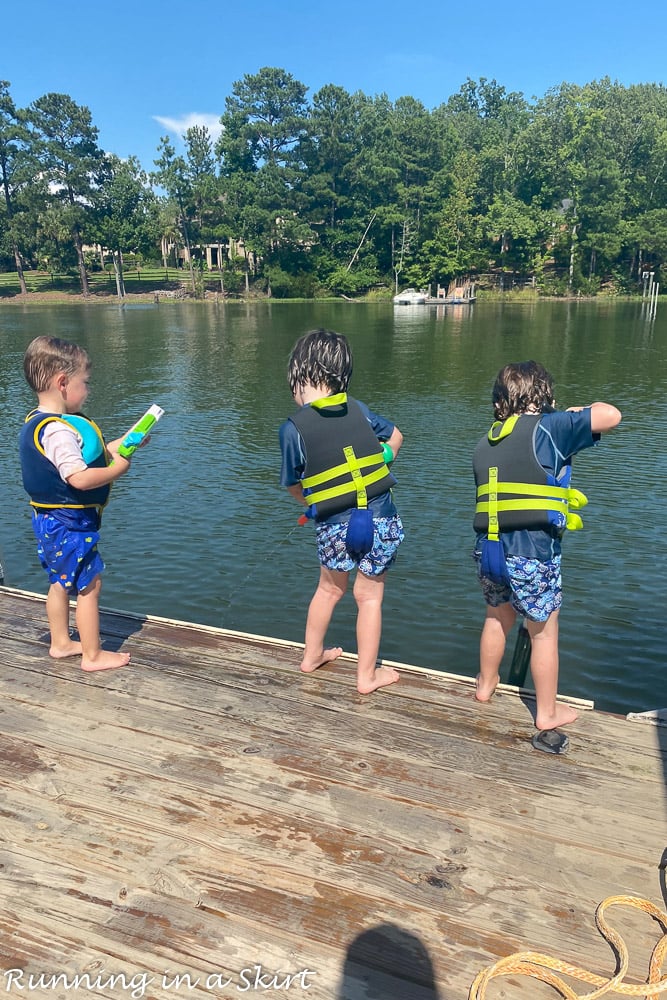 We also went out on their boat and we all loved it.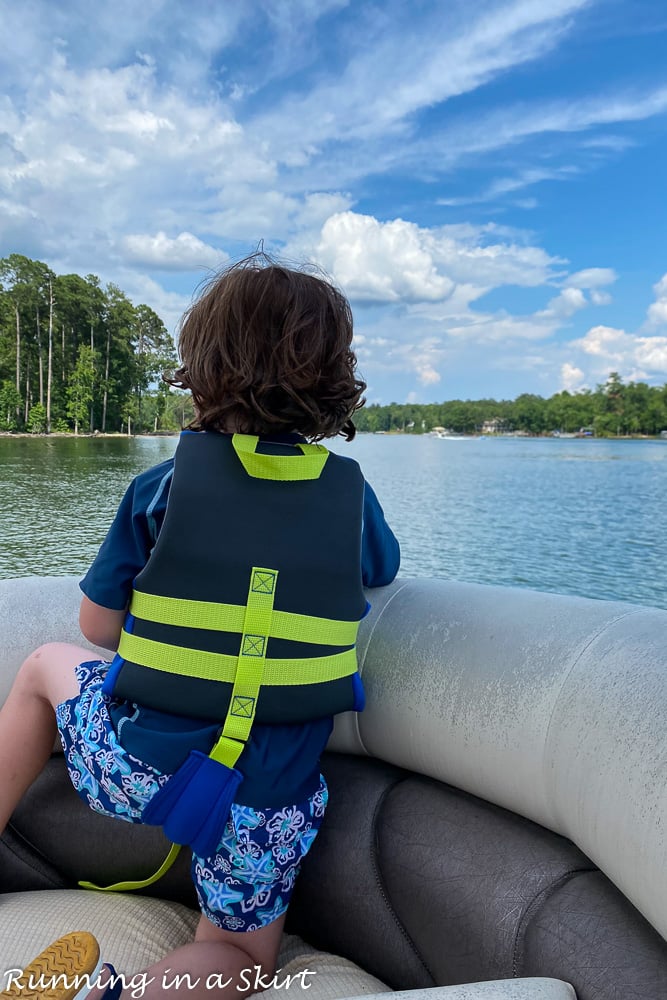 Look at the slide they had too!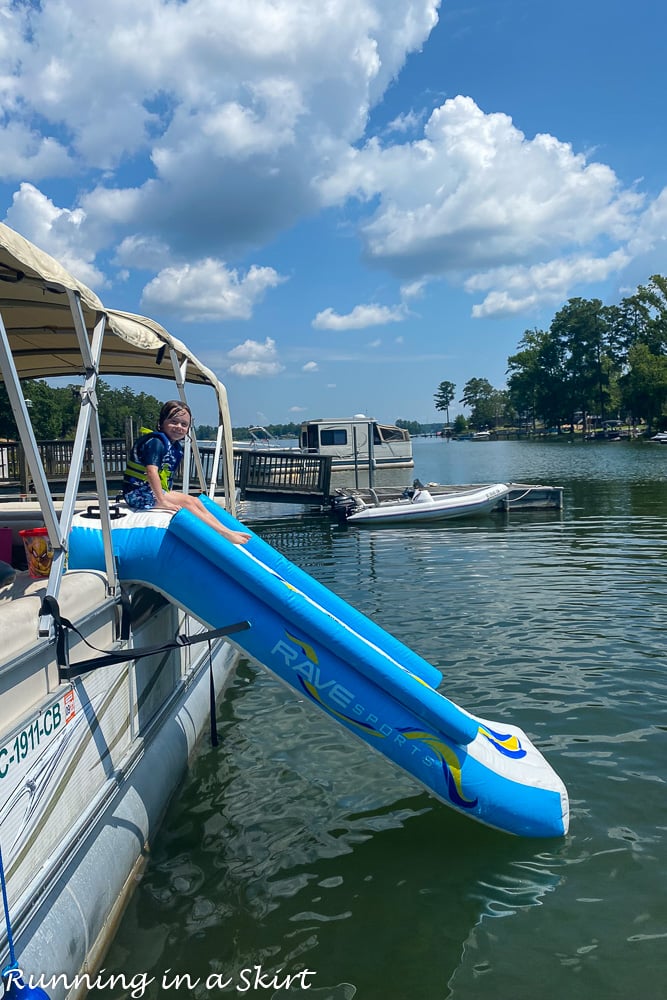 The twins even got to tube for the first time. The float was very kid friendly and they took the boat super slow.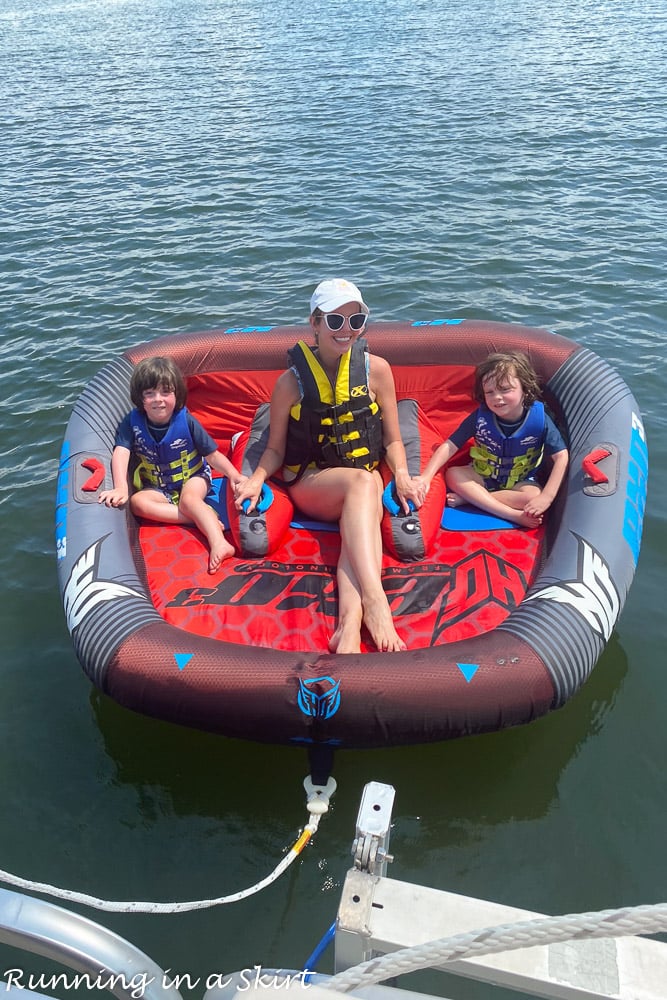 It was such a blast! We'd been to the lake with the twins several times before but this was the first year they really got into all of the activities. They swam, went down the slide, played with the lake toys, and even kayaked! They had a blast and so did we. We even got to see fireworks from our deck. It was a perfect surprise to an already fabulous weekend.
It was the perfect 4th of July! I hope you had a great one too.