Halloween 2022 was pretty darn spectacular. Last year the boys finally understood the holiday, but this year their excitement took off and was completely contagious. They were counting down the days until Halloween and the anticipation in the house was very real. For kicks, check out the boy's first, second, and third Halloweens.
We kicked the holiday weekend off by carving pumpkins. Somehow they conned their Daddy into carving three different ones. 🙂
They helped clean out all of the pumpkin guts and thought it was super funny.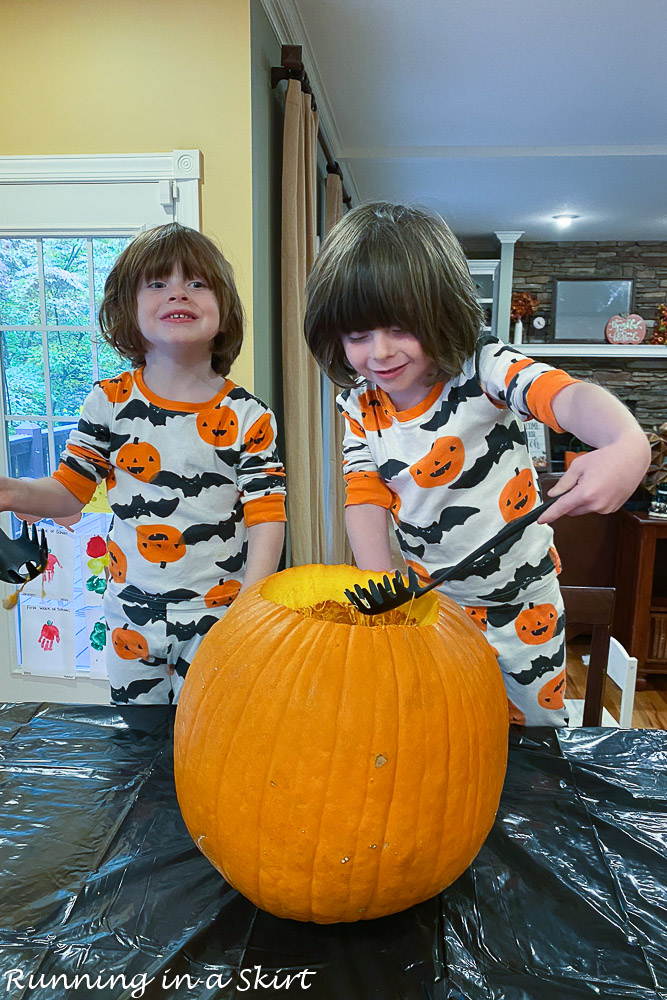 We also did our own little pumpkin hunt tradition. I started it the year they couldn't go out Trick or Treating and they loved finding the pumpkin "eggs" that were filled with small toys, gummies and yogurt bites.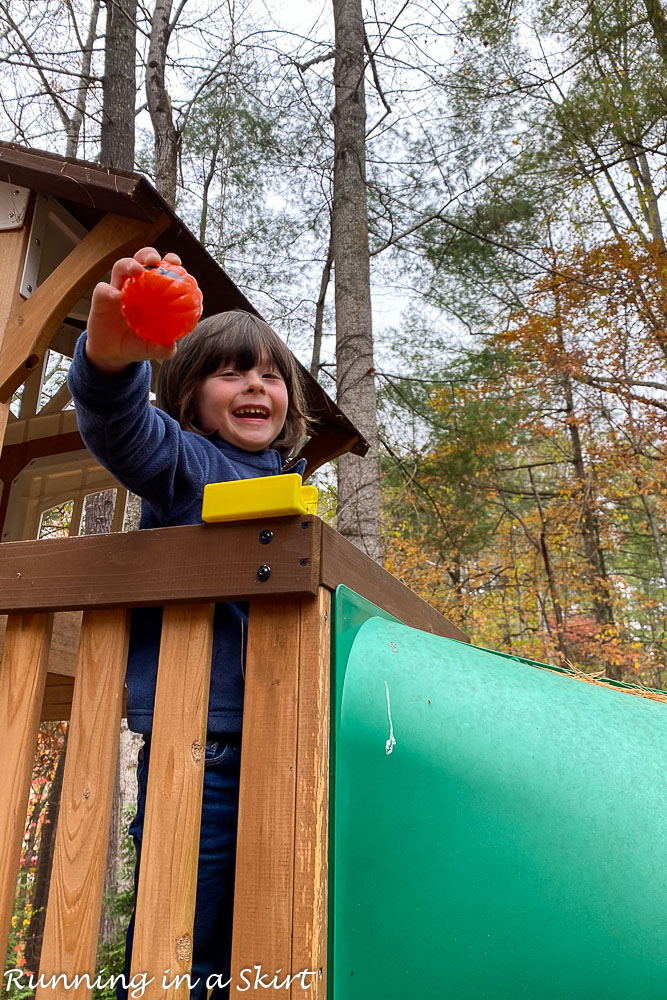 They got such a kick out of this and ended up hiding the eggs for each other for the rest of the afternoon. I had thought about phasing this out this year, but I'm glad I kept it as our own little tradition.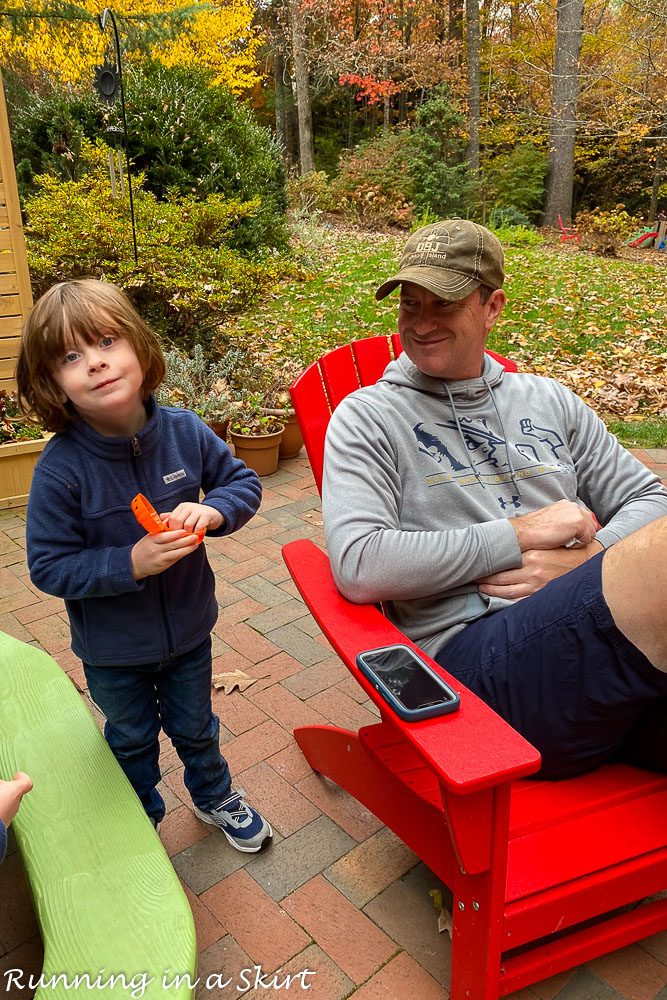 On a side note, the fall color in our yard this year has been amazing and peaked just at the right time.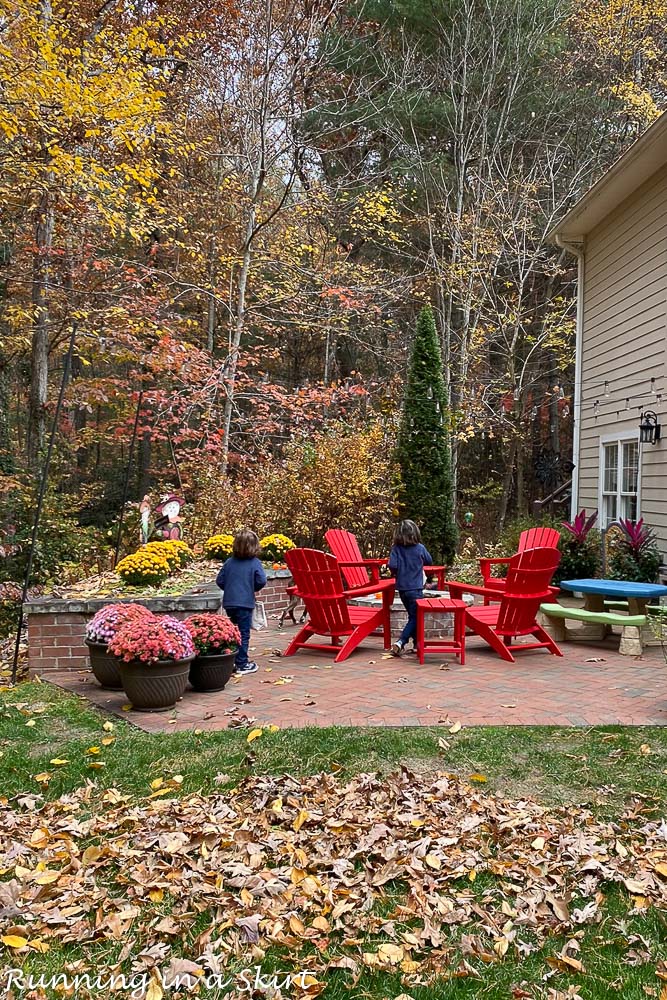 For Halloween day they went to preschool and had a party there and came home SO EXCITED to dress up.
Here's our costume this year! Family costumes are so much fun. Yes, that's the Hubs as an inflatable T-Rex from Toy Story.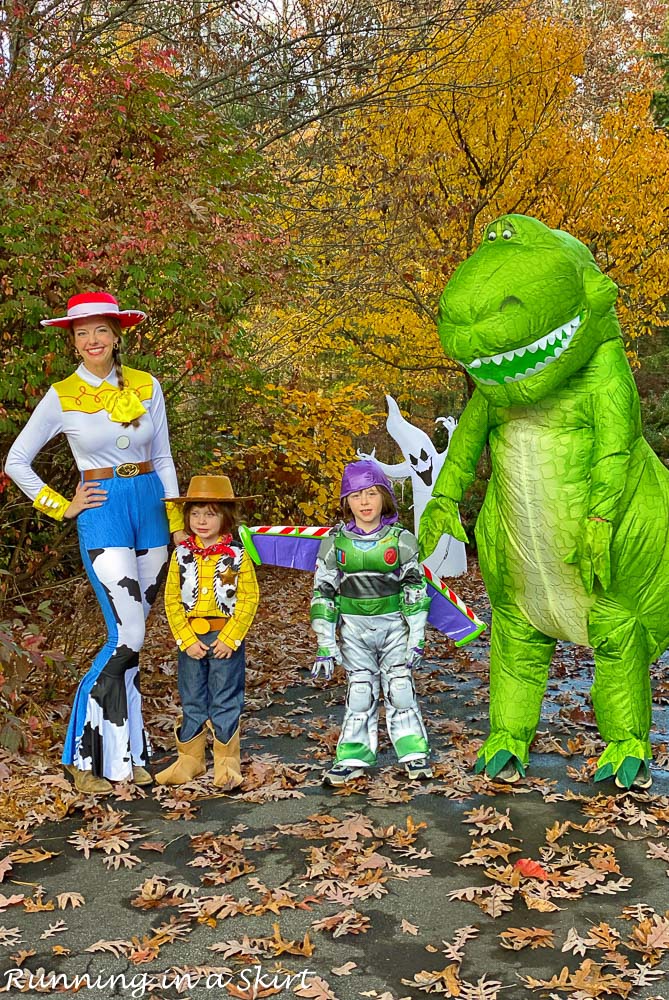 Here's my Buzz Lightyear and Woody.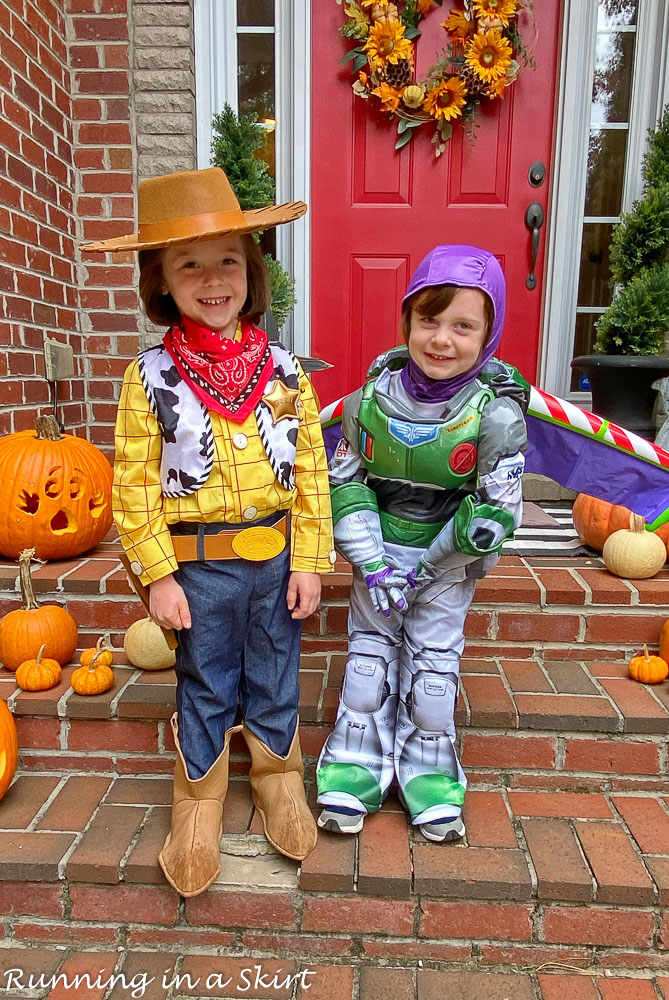 They loved getting dressed up.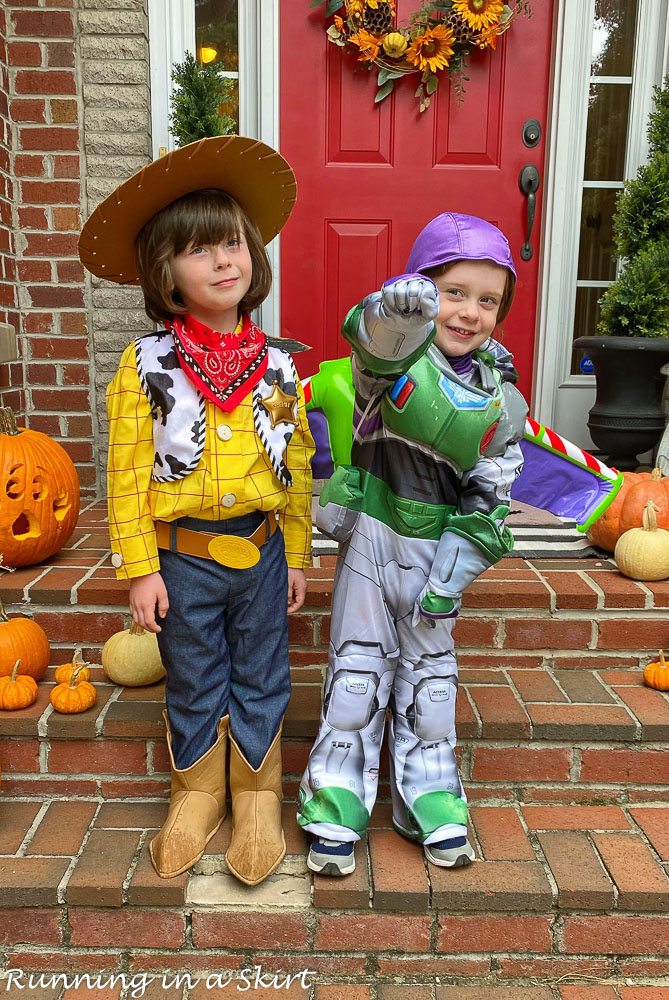 Last year we just did a few houses close to us, but this year they were SO into it that we did most of the main loop of our neighborhood. They even stayed out a bit after dark, which is a big deal for them.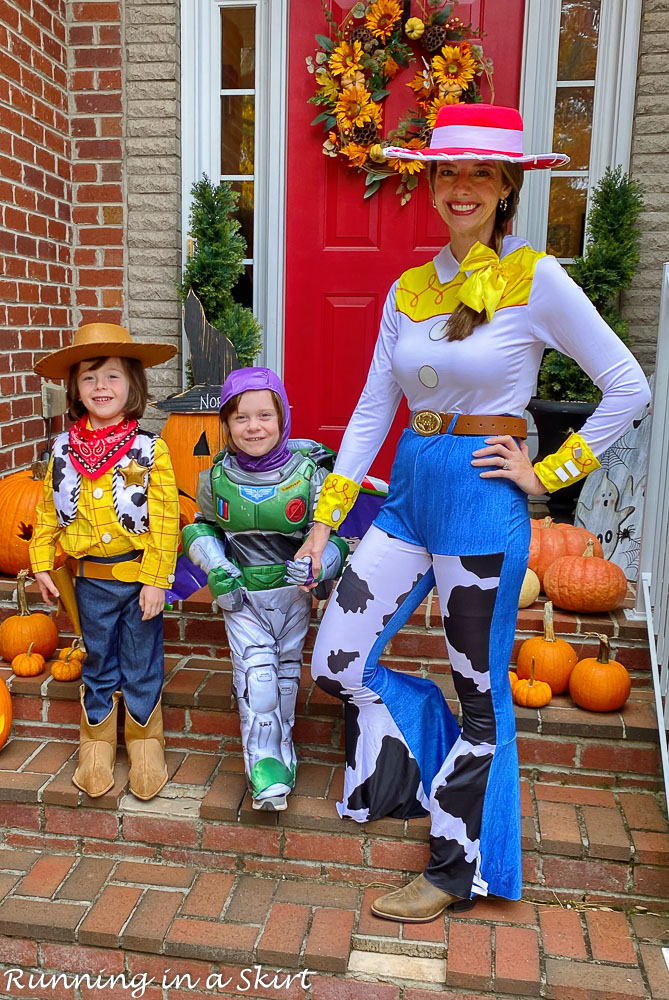 Halloween 2022 was epic and one to remember. Seeing the magic of the holidays through the kid's eyes is amazing! I can't imagine how much fun Christmas will be.
Now to eat all of that candy. 🙂
I hope you had a nice Halloween too.