Hi everyone! Before we dive into this week's Weekly Happenings, I wanted to share a new article I wrote just published on Healthgrades. This one is about my path to working in tv news and how I made a huge career shift to improve my health. I hope you'll stop by and read it. It's my second article with them and it's been a fun collaboration for me. Here's an excerpt.
Growing up, my family loyally watched the local news and weather channel each night, and I felt like the anchors were a small part of our family. I quickly decided that being on local news was what I wanted to do when I grew up. It's a competitive career to pick, so adults would always remind me to have a backup plan. I never did.
Read it here.---> How My Huge Career Change Helped My Severe Asthma.
Here's what else has been going on this week. An early fall has arrived in full force in the mountains. It's hitting weeks earlier than in recent years and the trees are putting on a tremendous show! We've been trying to get outside and enjoy it as much as possible. I'm sure there will be mounds of leaves in our yard in the coming days.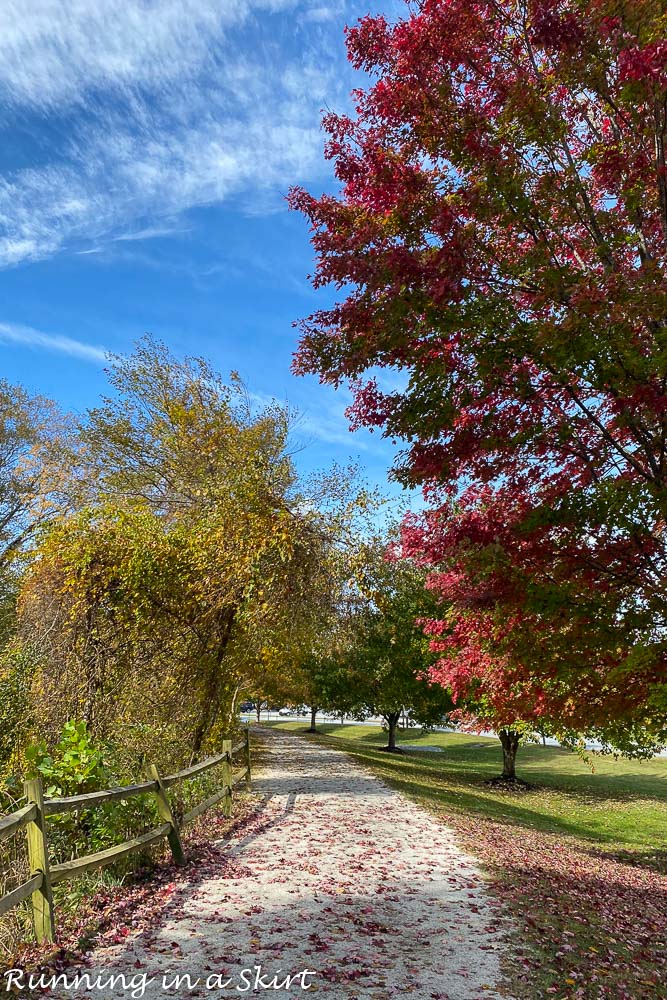 We took the boys to the local pumpkin patch to help celebrate the new season.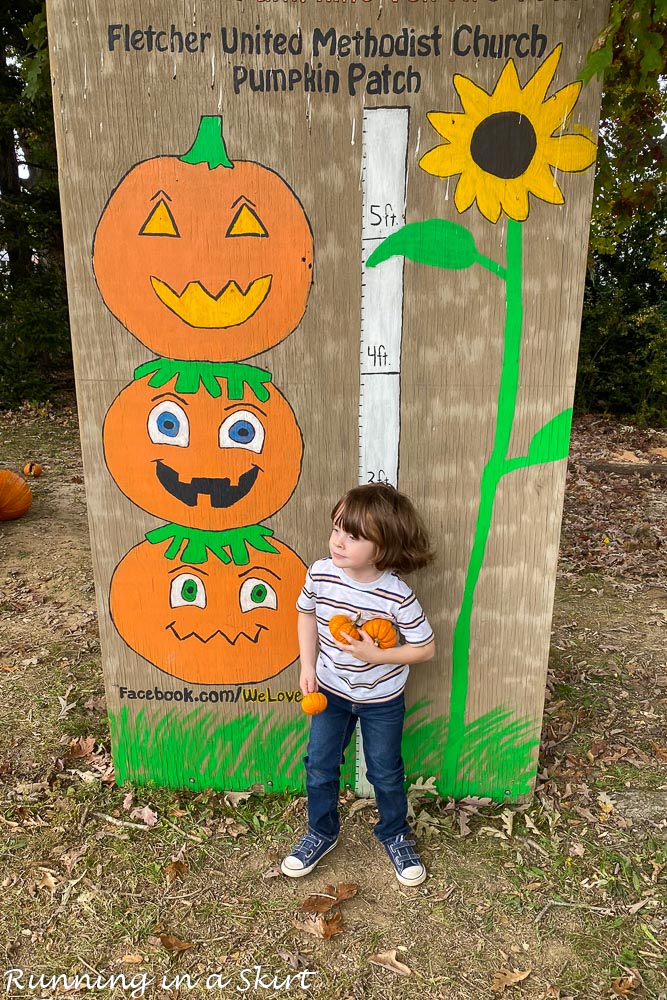 They've been picking out pumpkins at this patch every year, so it's a fun tradition to go back.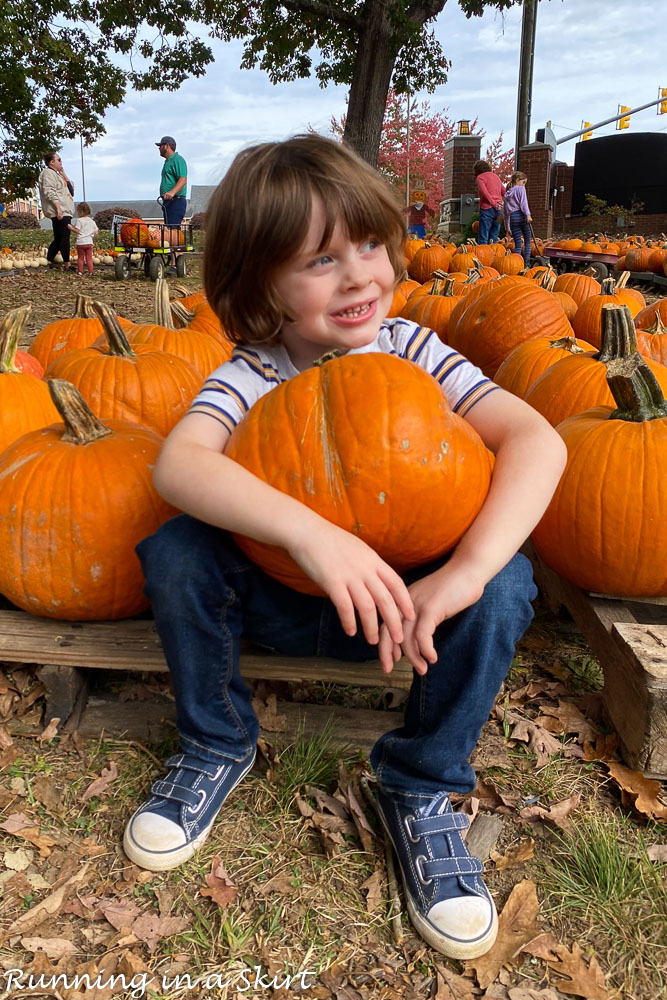 We got a huge haul, including these fun ones.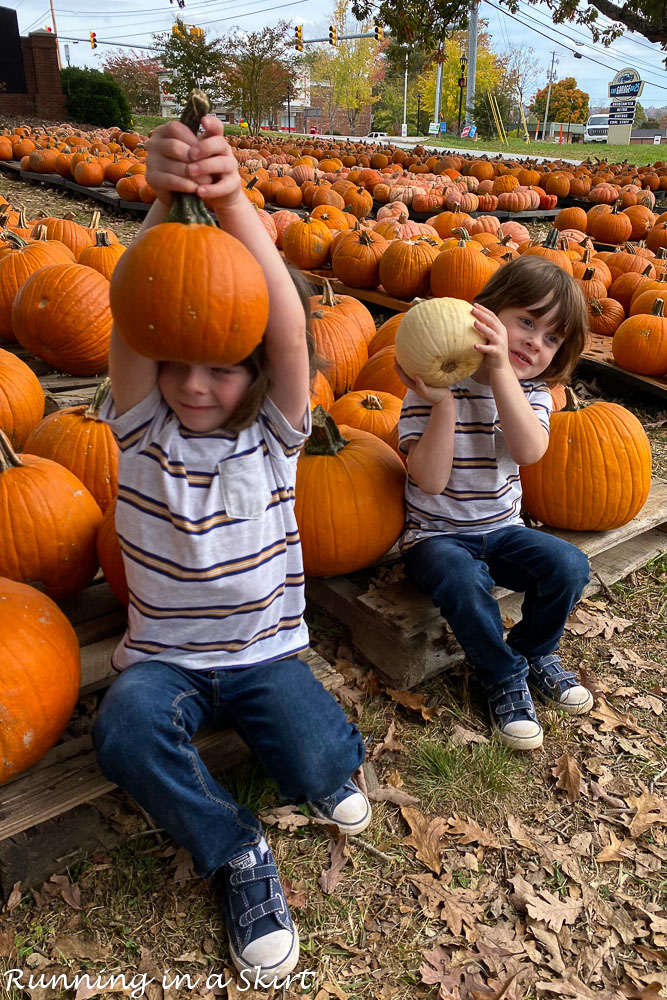 And could someone help me with toddler photos? We are in the stage where I get 100 photos that resemble this. 🙂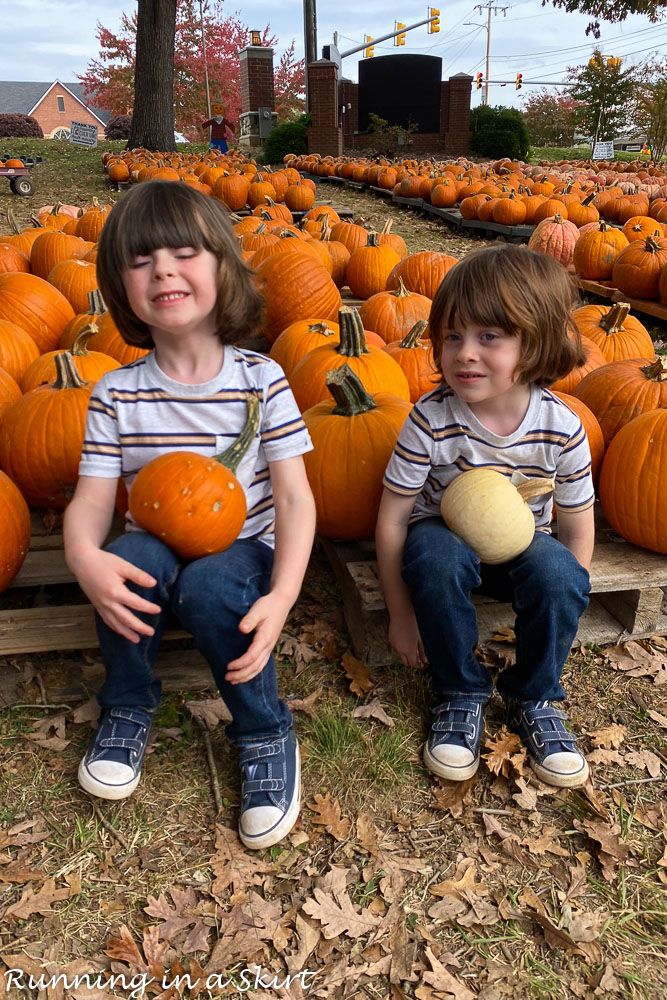 And here's the pumpkin haul! We got enough for the front porch decor, for carving, and for the boys to paint one each too.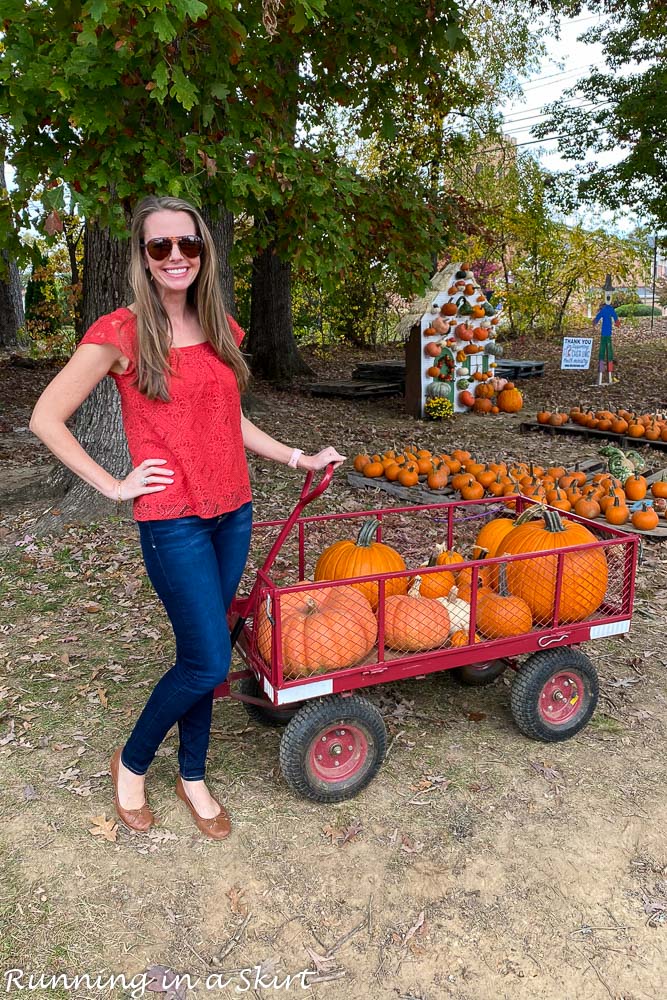 We came home and kept the fall theme going with fire and smores for the boys.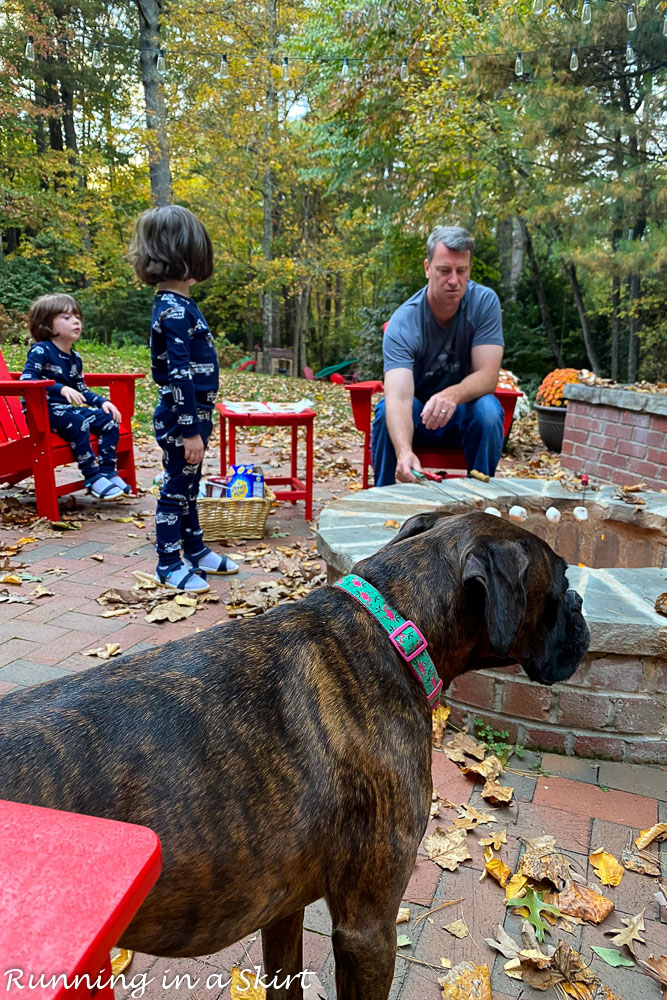 The boys are now totally in love with smores.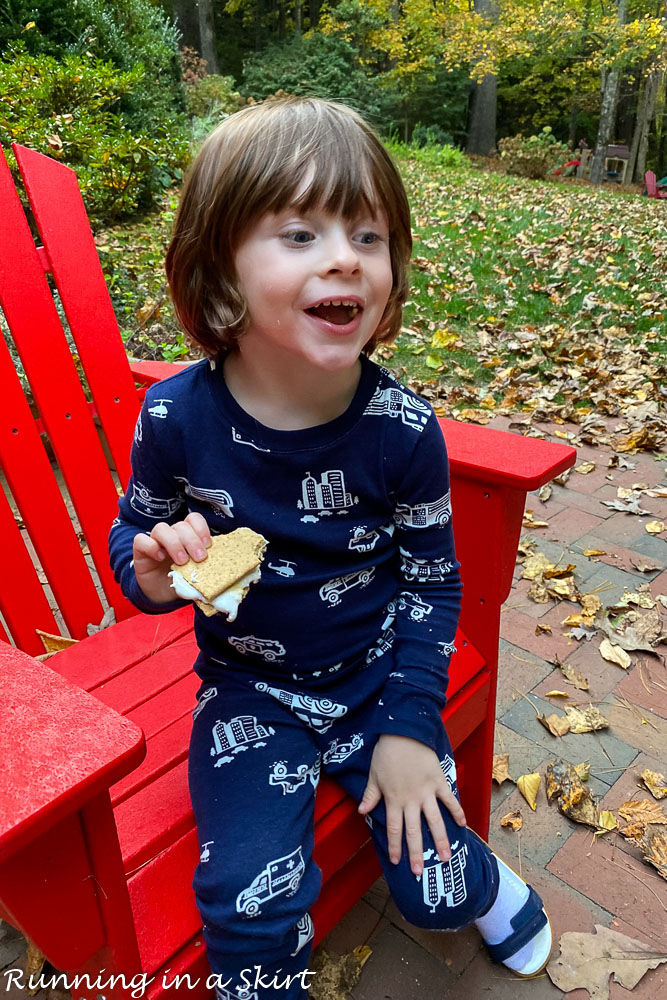 I also got to take the boys to the Biltmore to see the fall gardens. I adore seeing the mums! They are always so pretty and this year didn't dissapoint.
And here's my sweet boys who actually seemed to enjoy seeing the pretty flowers. 🙂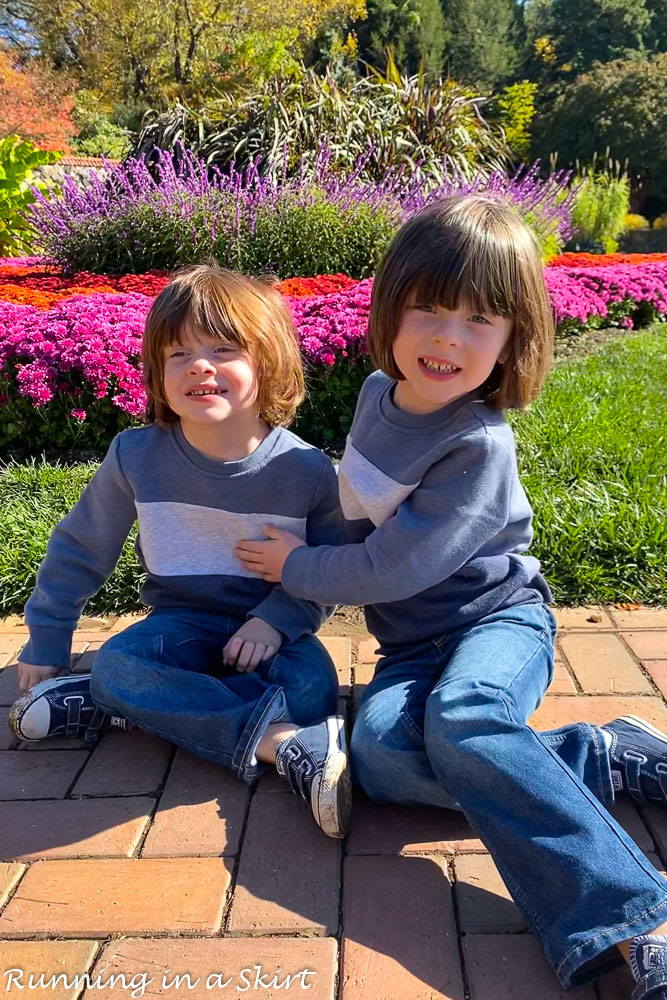 That's all from this week! I'm so grateful that fall tax extension season is finally over and we get the Hub's back. He's worked nights and weekends for nearly 2 months, so it's nice to finally get to do more things as a family again.
That's all for this week. I hope had a nice week too!