Hi everyone! We're back from our lovely annual BIG family beach trip with the Hubs family. This year we went to Isle of Palms and had a great time. It was s a busy week filled with beaches, pools, and food. There was lots of family beach time, which was wonderful.
I've got some fun visitor guides for Isle of Palms and Wild Dunes planned for the upcoming weeks, but I thought I'd start by just sharing my favorite family vacation-style moments from our trip.
Here's our entire crew... and YES it's a HUGE group. It's amazing we are even able to pull this off.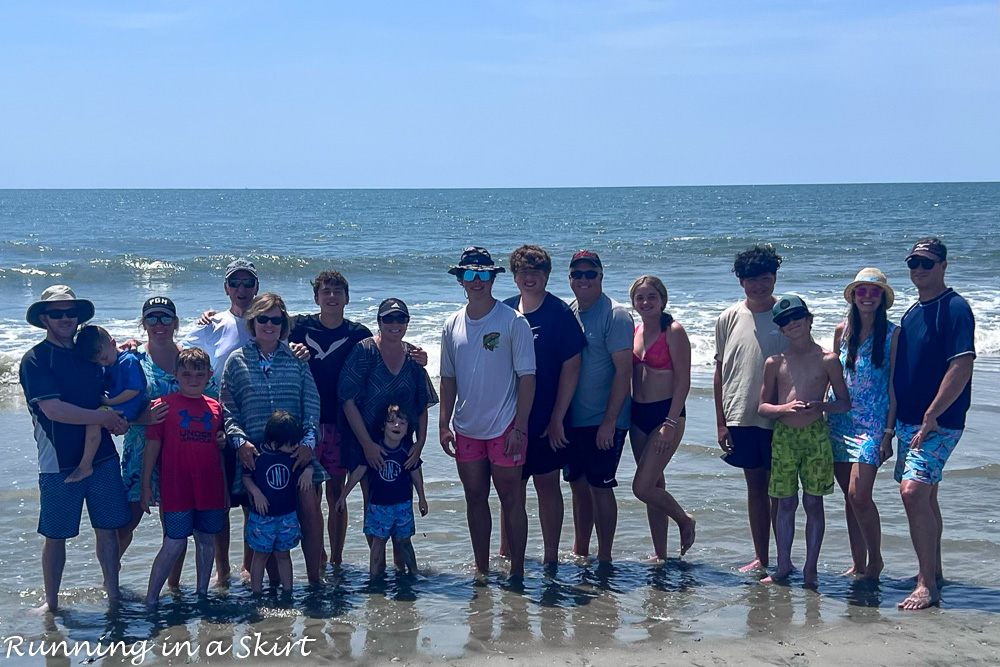 Here are my beach babies!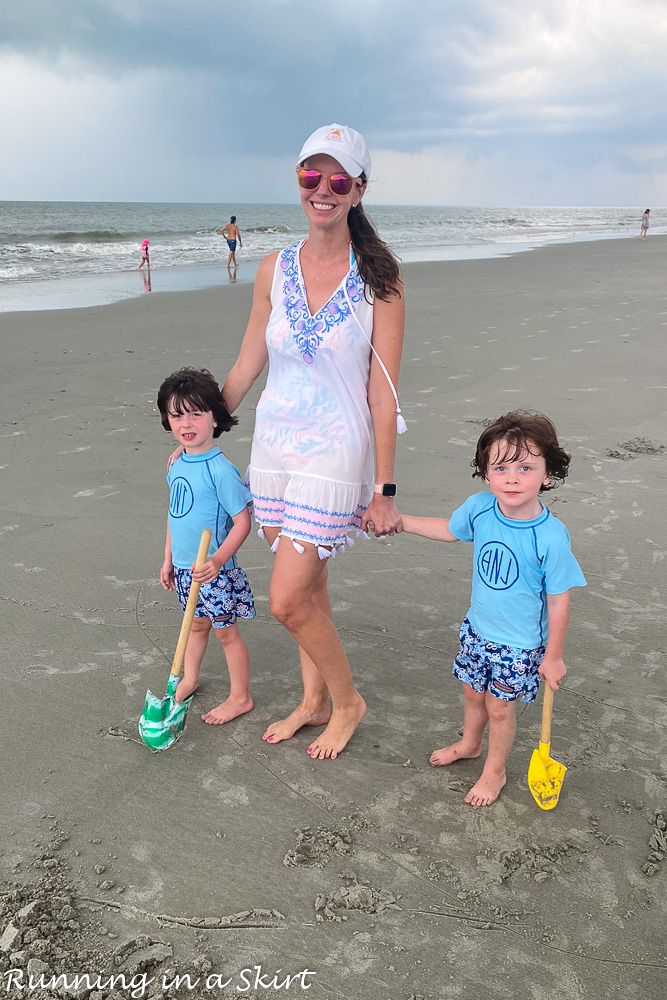 It was so nice to spend some quality time with the Hub's parents!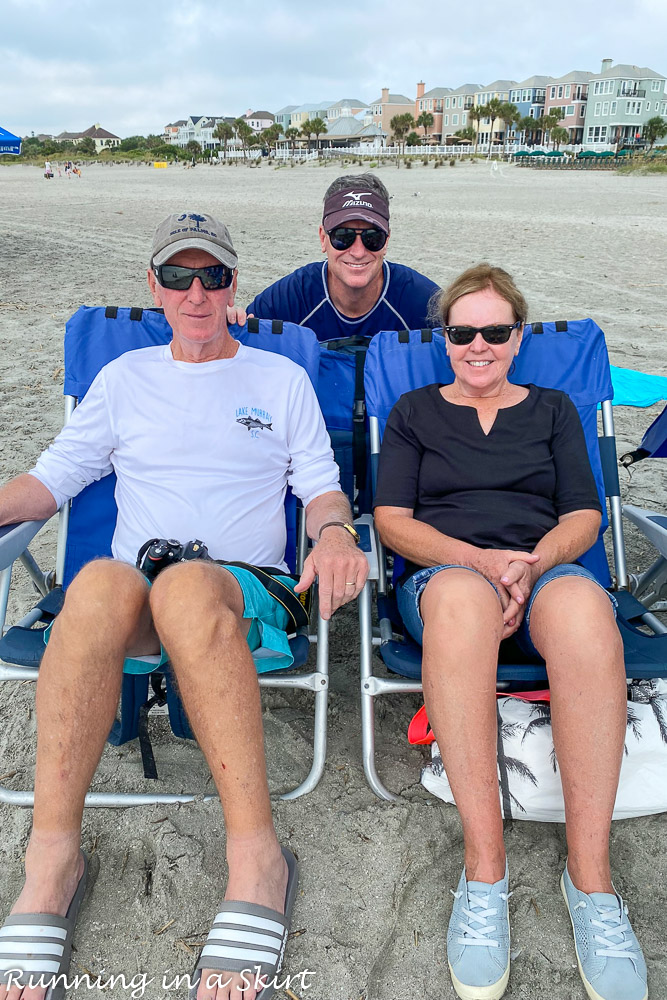 We also really enjoyed our cousin time.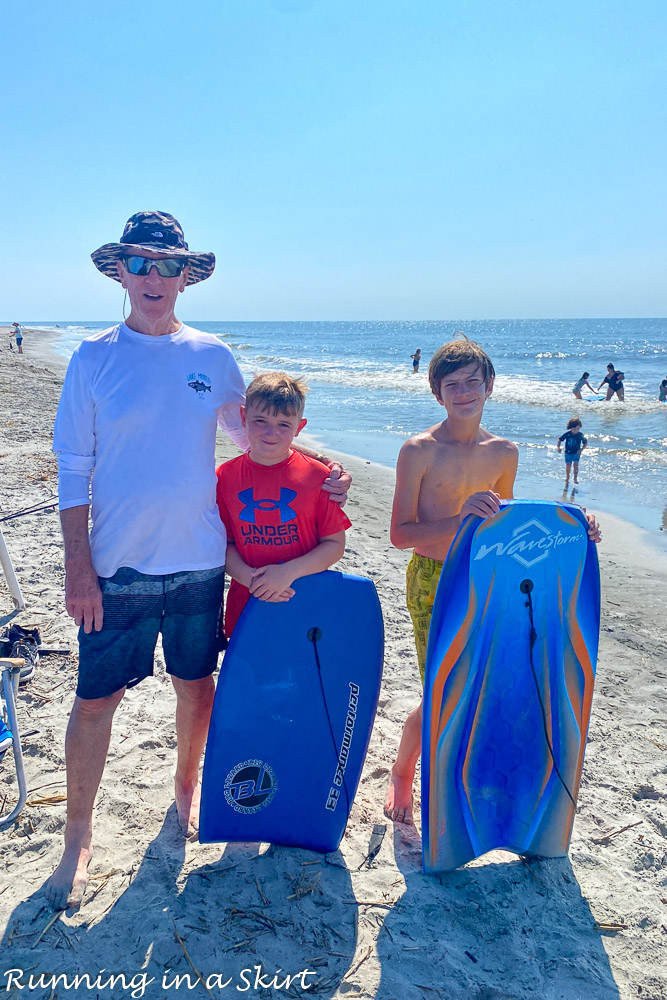 They were so sweet with the twins playing with them in the waves.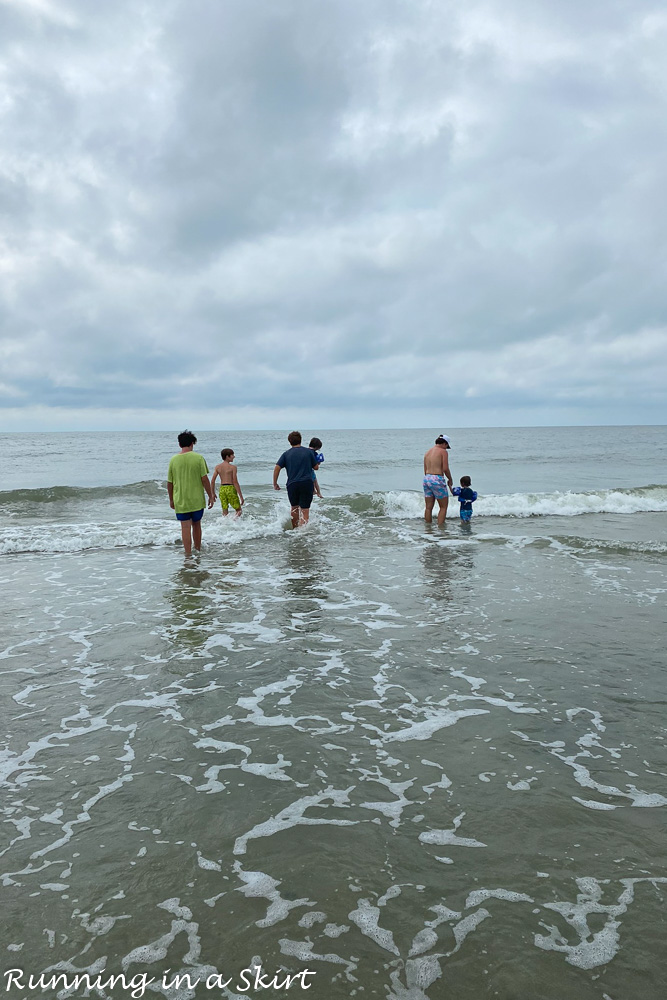 And here are our triplets! If you've been following my story for a while, you'll remember that Keegan was born two weeks before the twins.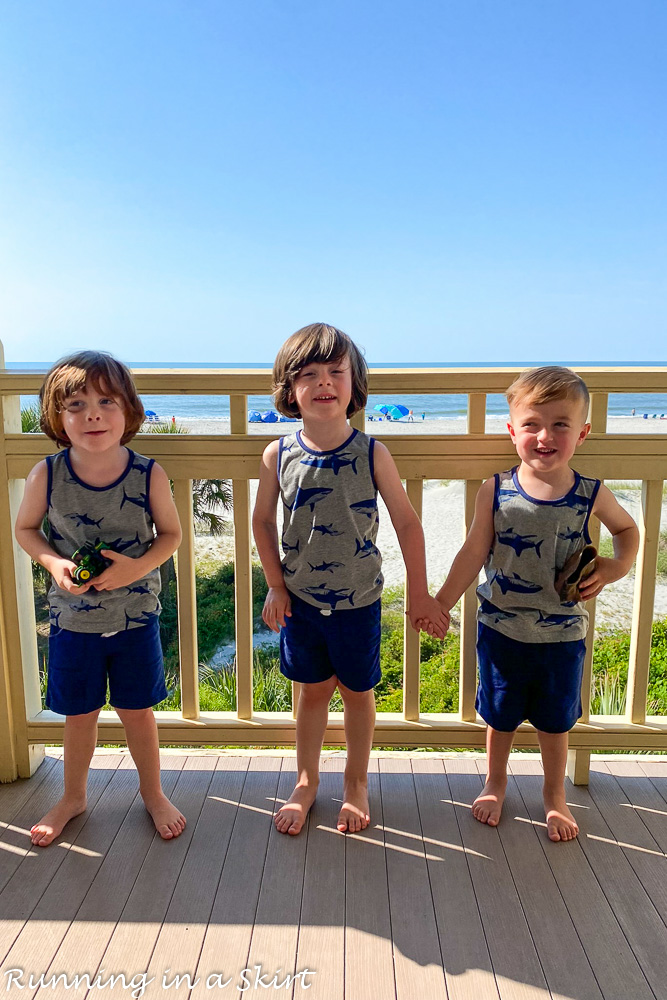 I got a lot of cute ones, but this one of the twins running in exactly the same manner is a keeper. I have a video of this too and they run in sync. I don't know if they have always done that, but this is the first time I've noticed it. There really is some twin magic!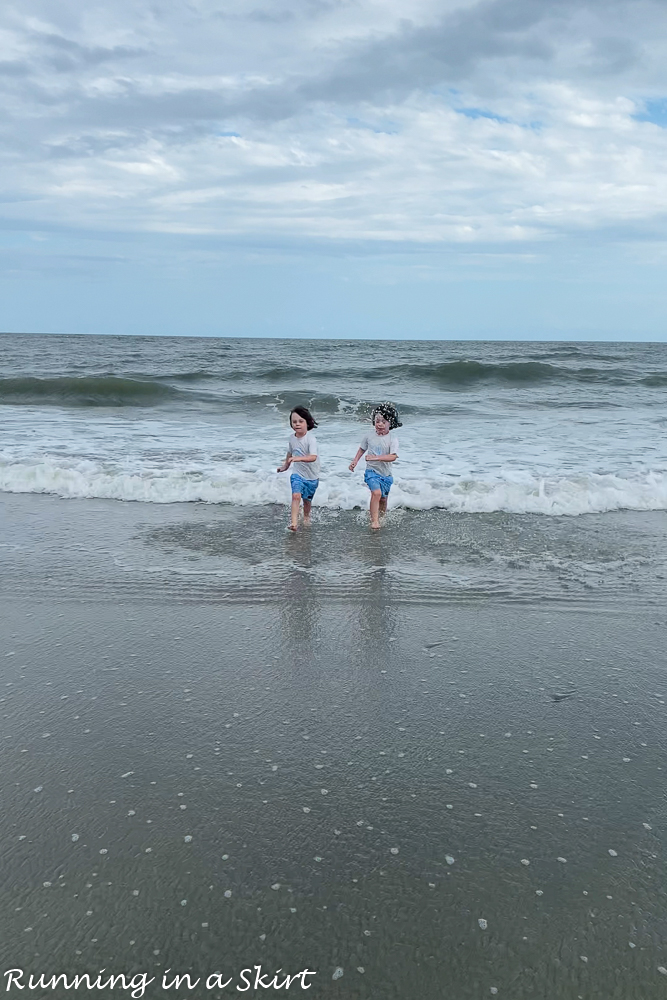 The boys wanted to play in the ocean water on rafts much more than ever before and Daddy was the hero who can still pick them both up.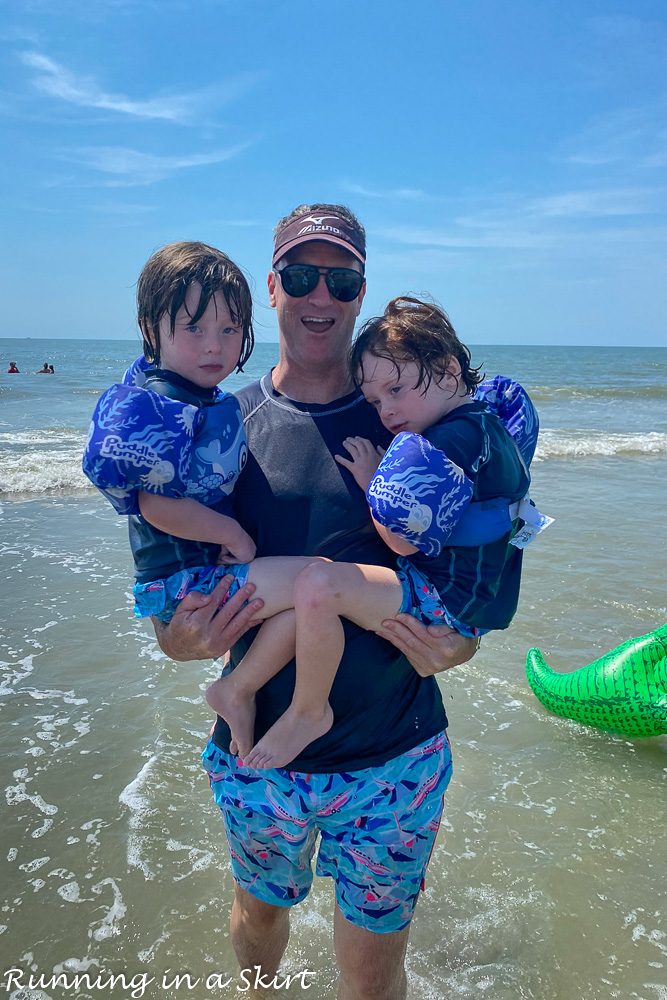 And here's Hunter on a calm beach morning! So pretty.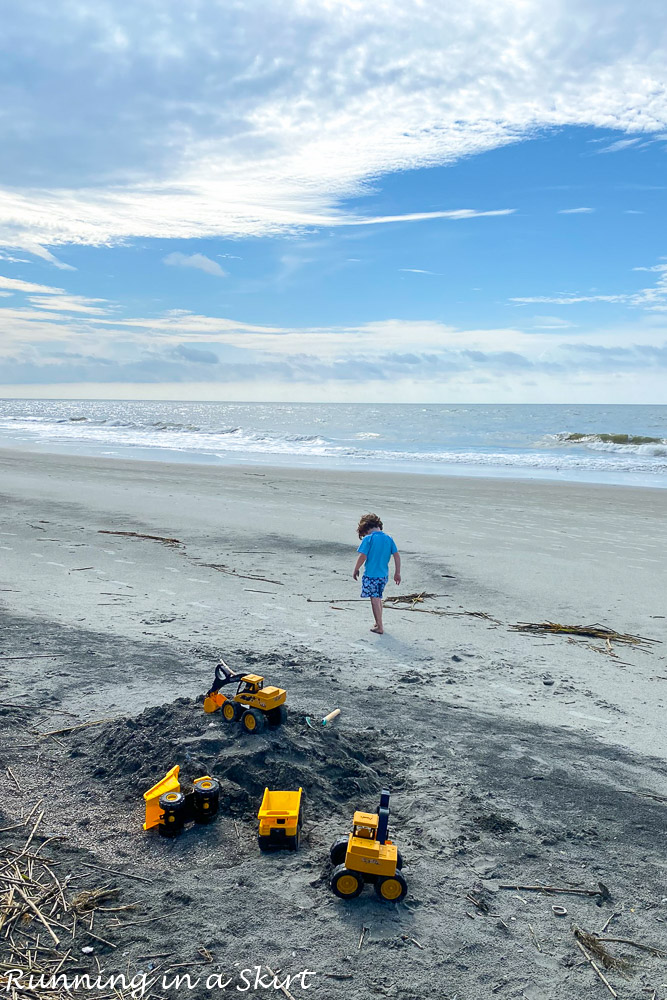 Here's also still obsessed with beach trucks.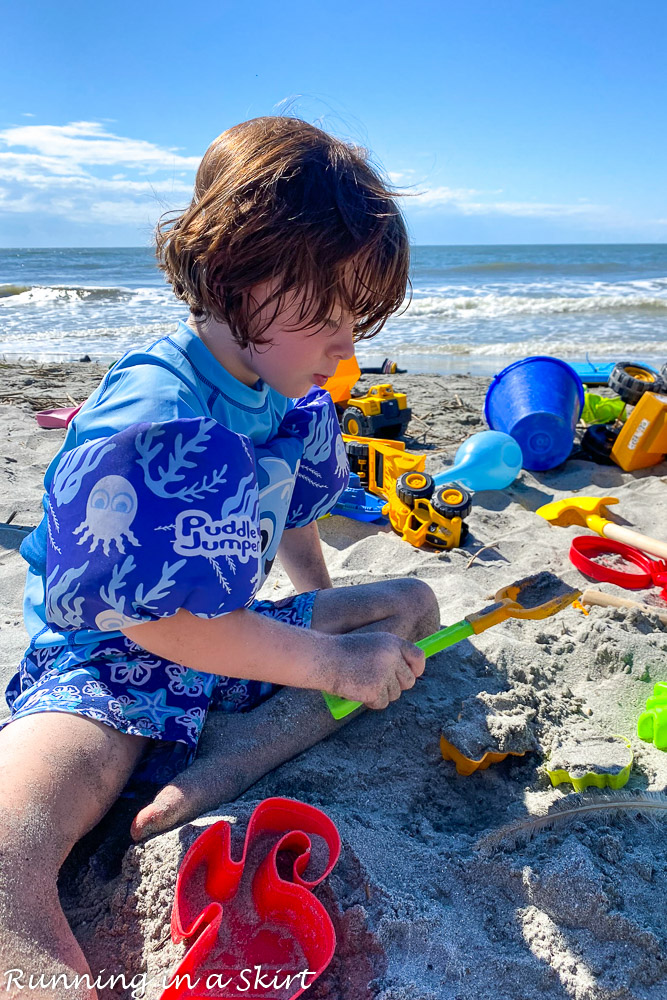 And since we had some other people with us, we finally got a few cute family photos. Take 1!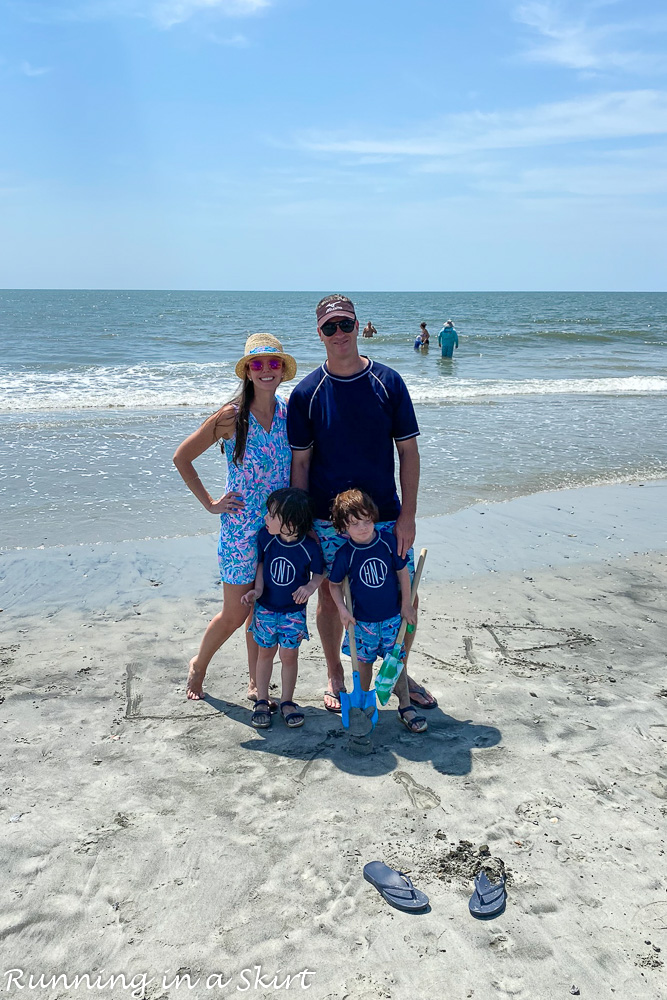 Take 2!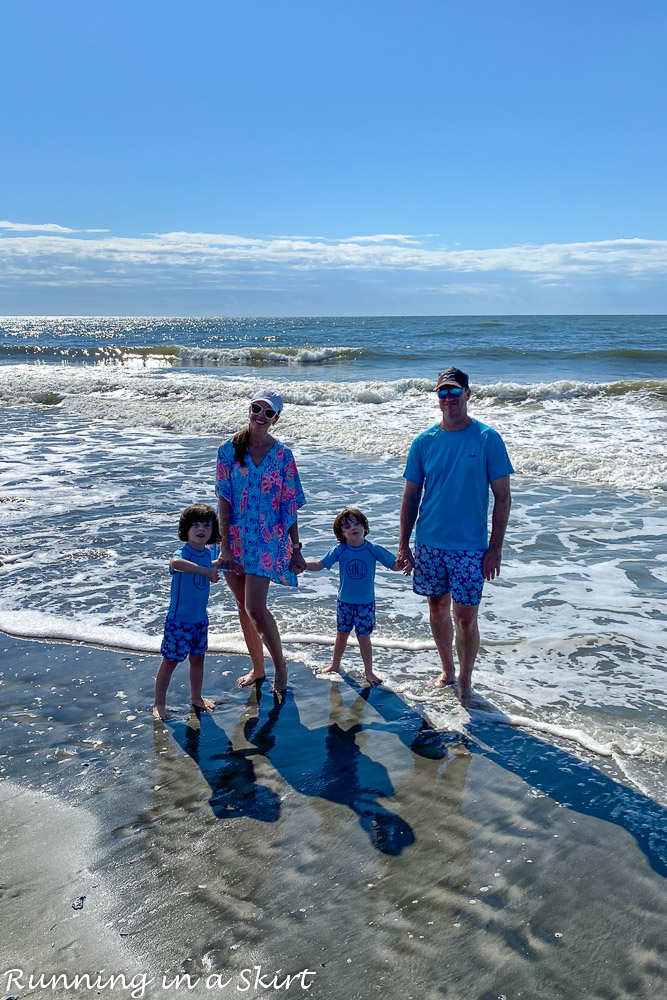 Another big highlight of the week was the boys really LOVED swimming. Jackson is so much braver now, jumping in and getting his whole head wet. Both of them also practiced swimming without the floaties in the shallow end and are now able to swim a few feet underwater by themselves. It was a huge breakthrough.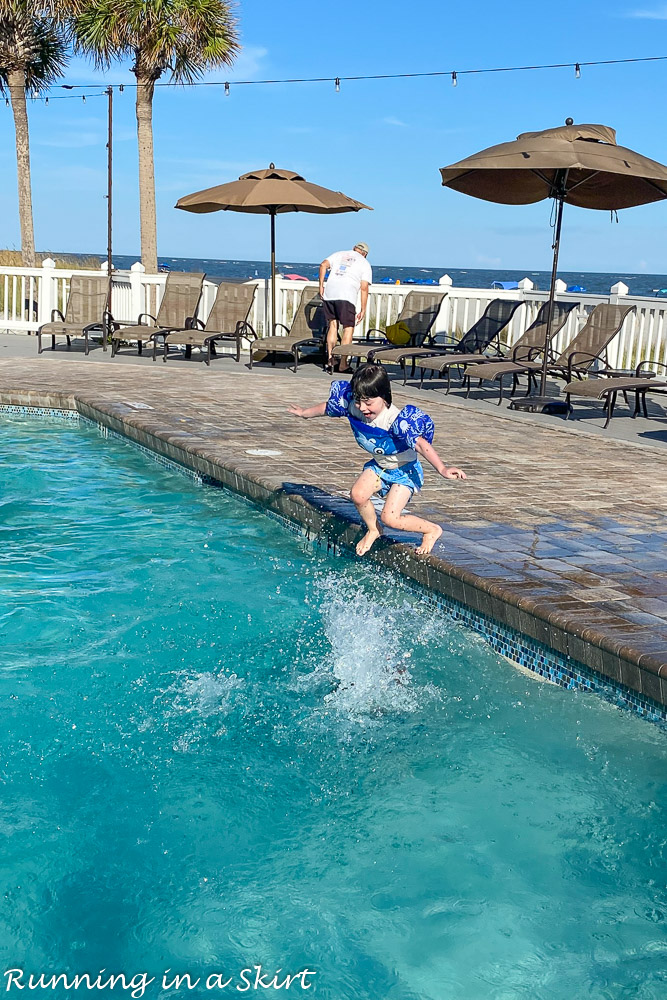 The other super exciting thing that happened is we went to the aquarium in Charleston. My aquatic-loving boys were blown away by seeing real sharks.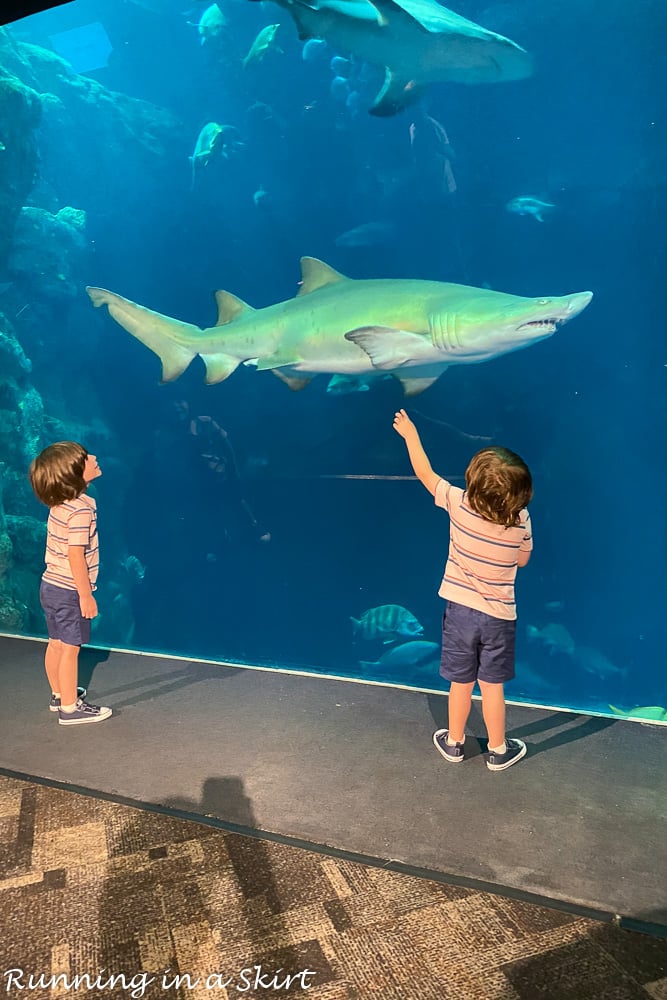 And finally here's a pretty nature shot from one of my morning beach runs. It was a really pretty spot to spend a week.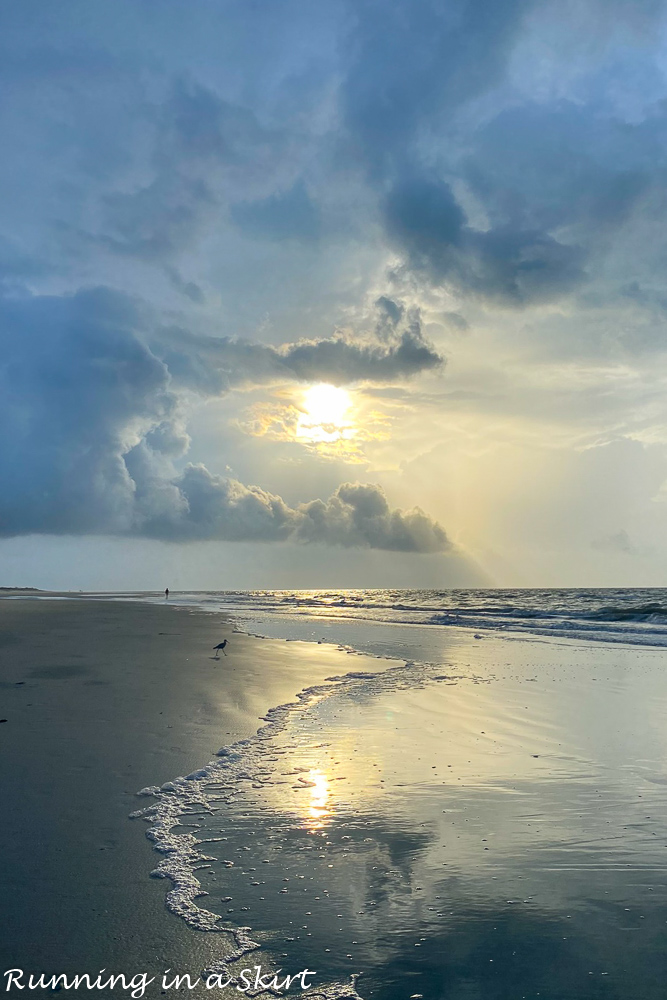 We had a wonderful time, and I'm so grateful we got to go. My Father-in-law always says on trips like this "This is what it's all about." And he's right.
Keep watching for more new posts on Isle of Palms and Wild Dunes.