Hi friends! We have had a fun-filled week full of preschools meet the teacher, the boy's first baseball game, my family visiting for the weekend, going apple picking with them plus the start of preschool. It's been a whirlwind week that's felt full and so normal.
Get ready for a photo dump like you haven't seen in a long time.
I'll kick things off with the baseball game. I had wanted to take the boys all summer, and we finally got the chance this week. It was an early evening game, which was perfect for the boy's schedule. They watched some of the game, ate all the snacks, and after a few brief shy moments tried to find all of the characters.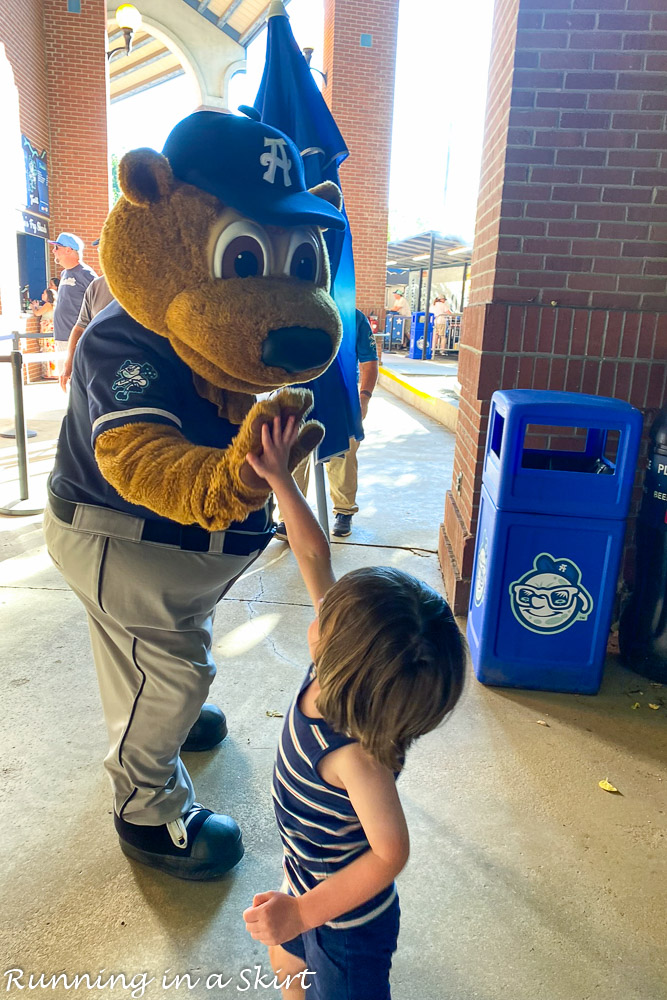 They both loved it and already asked to play baseball, so I'll have to find them a way to do that. I hadn't been to a game in years and I really enjoyed it too.
We made a full SIX innings before they started to act nuts, and I was shocked. I'm looking forward to going to more games next year for sure.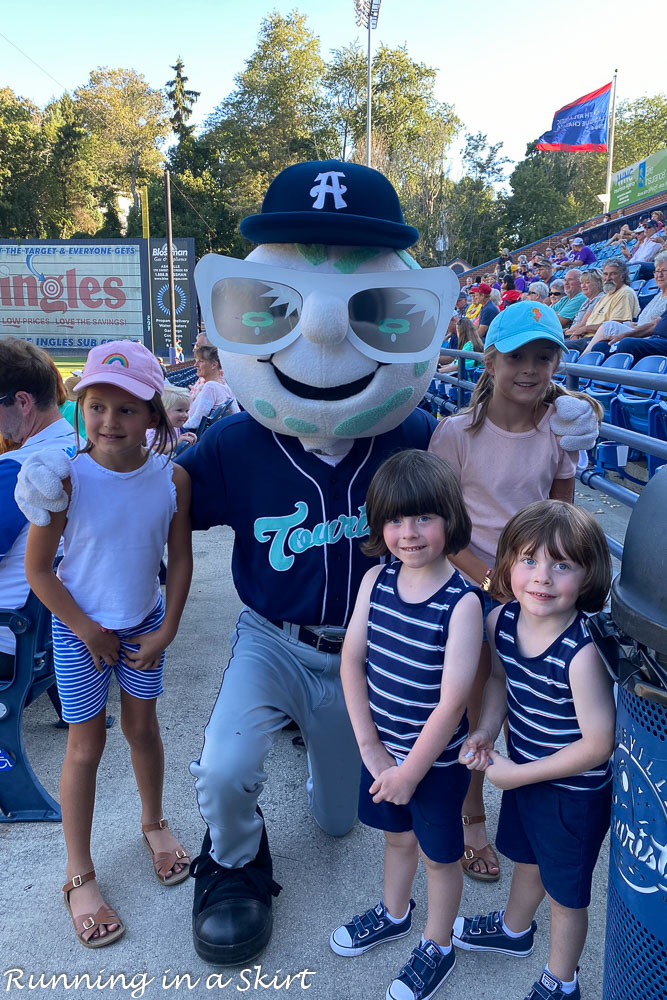 This past weekend my entire Wunder family came to visit! We took everyone to Jeter Mountain Farms for apple picking it was a day to remember.
Now getting four kids to look at the camera for a photo, is asking too much.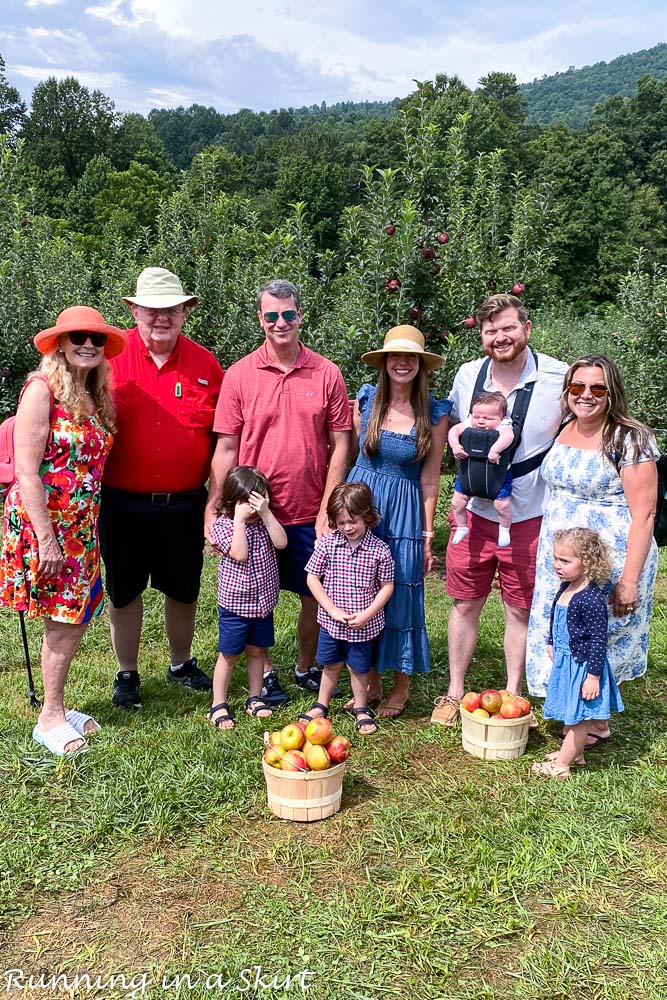 We did the wagon ride back out of the orchard and it was so much fun.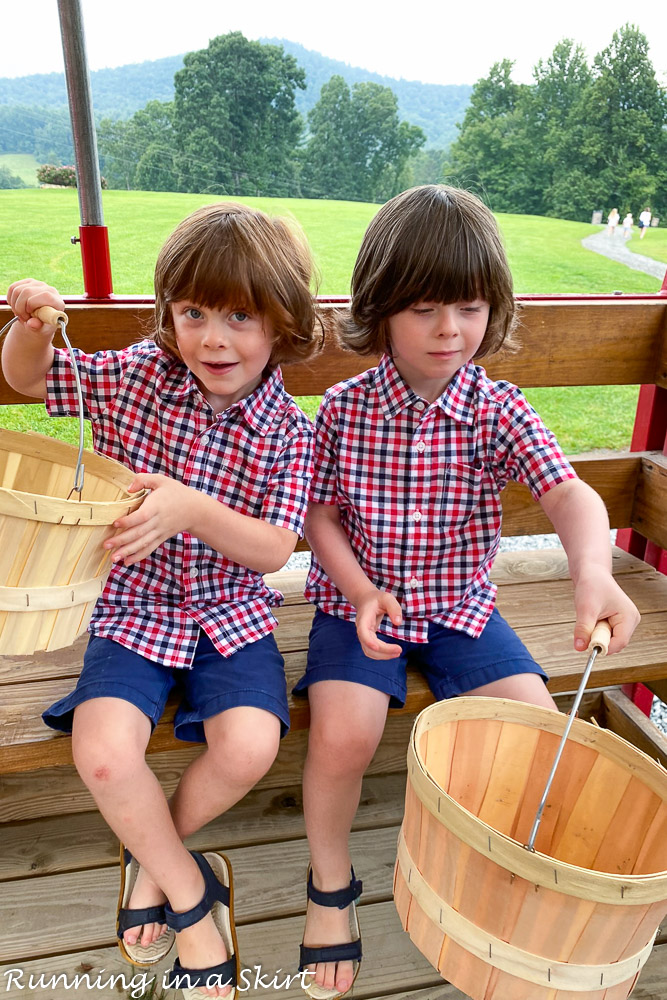 Even Dad and Margaret got to come!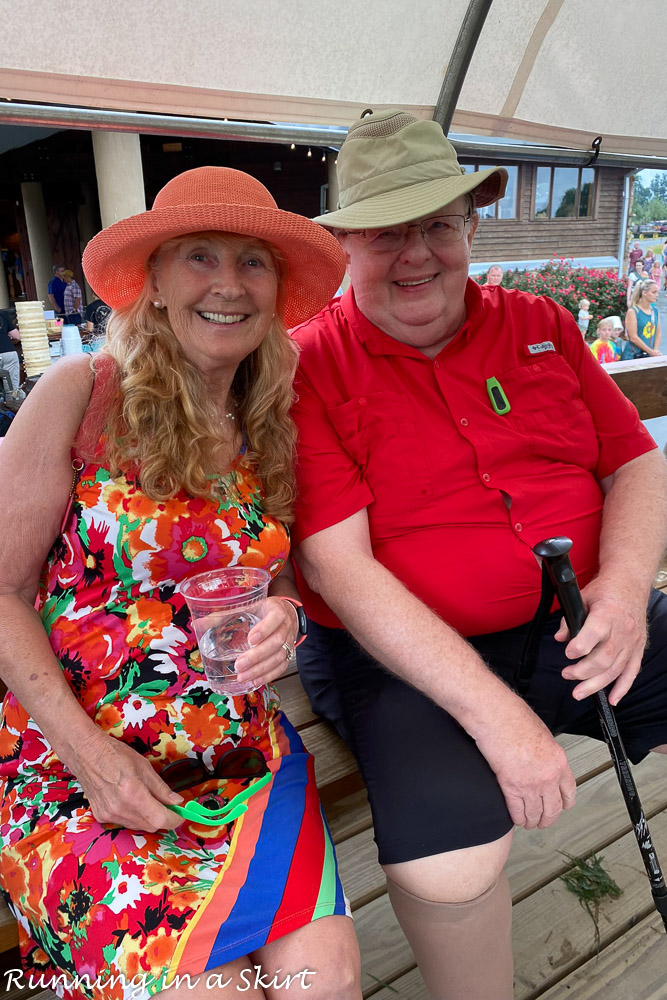 It was such a pretty morning.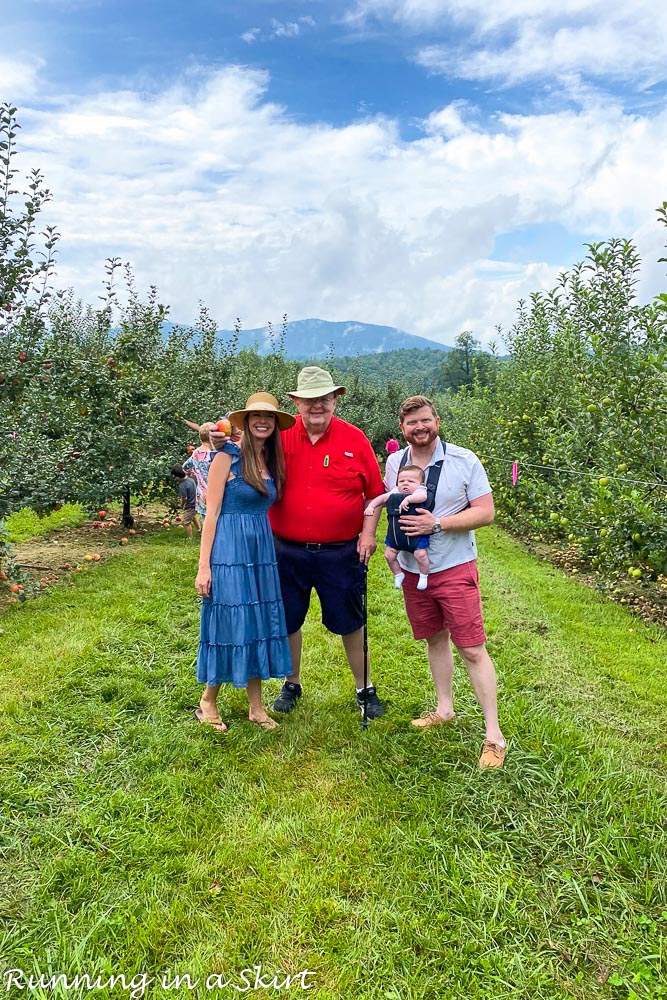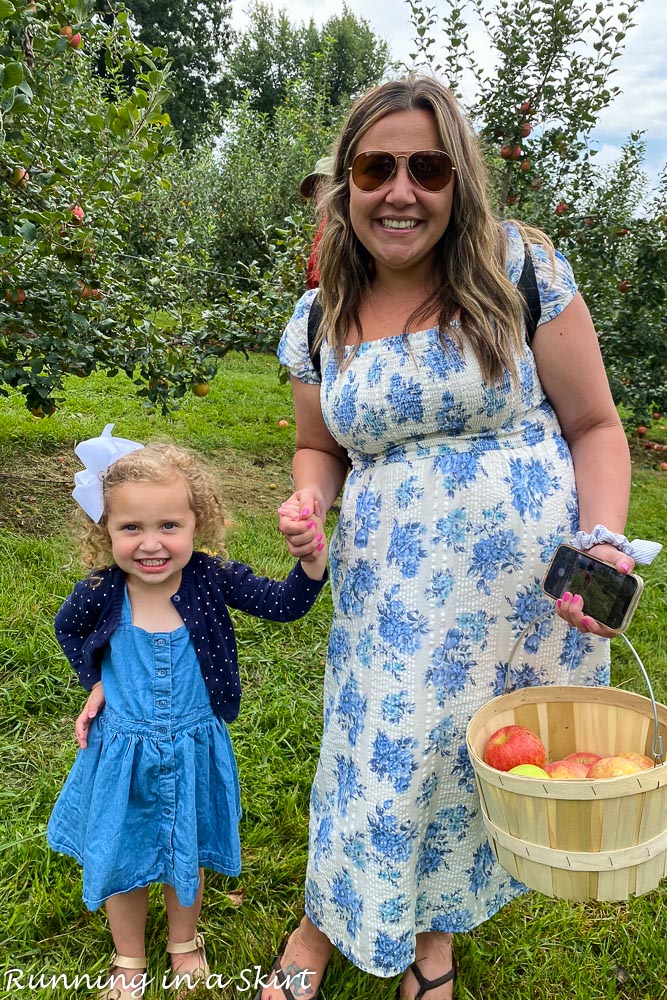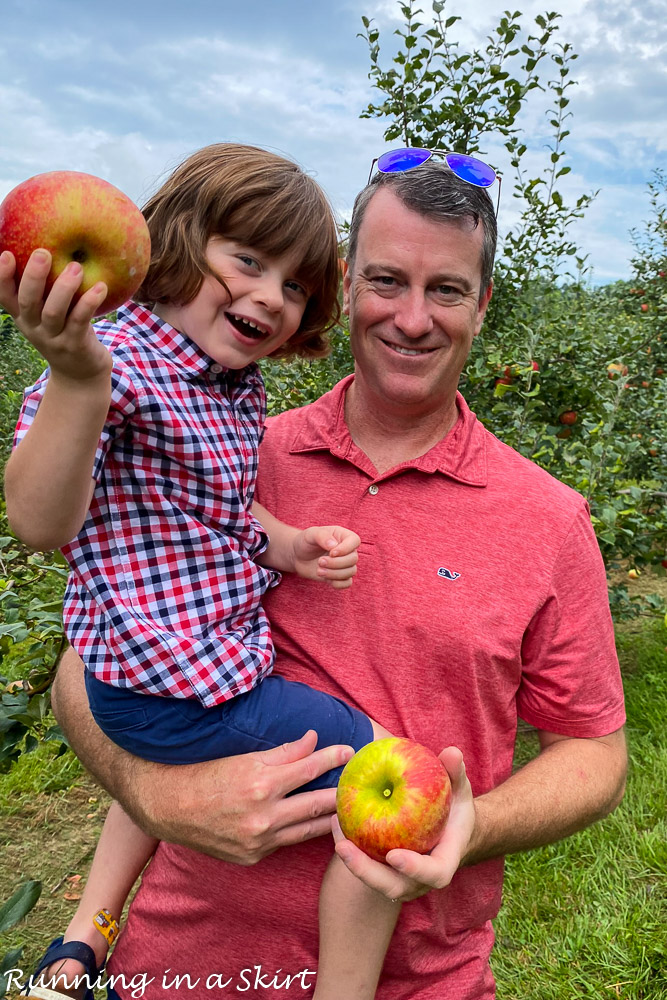 It was one of those very special days I know I'll remember for a very long time. We spent most of the day at the orchard before going back to my house for a big cookout.
I'm so grateful that we had this time together.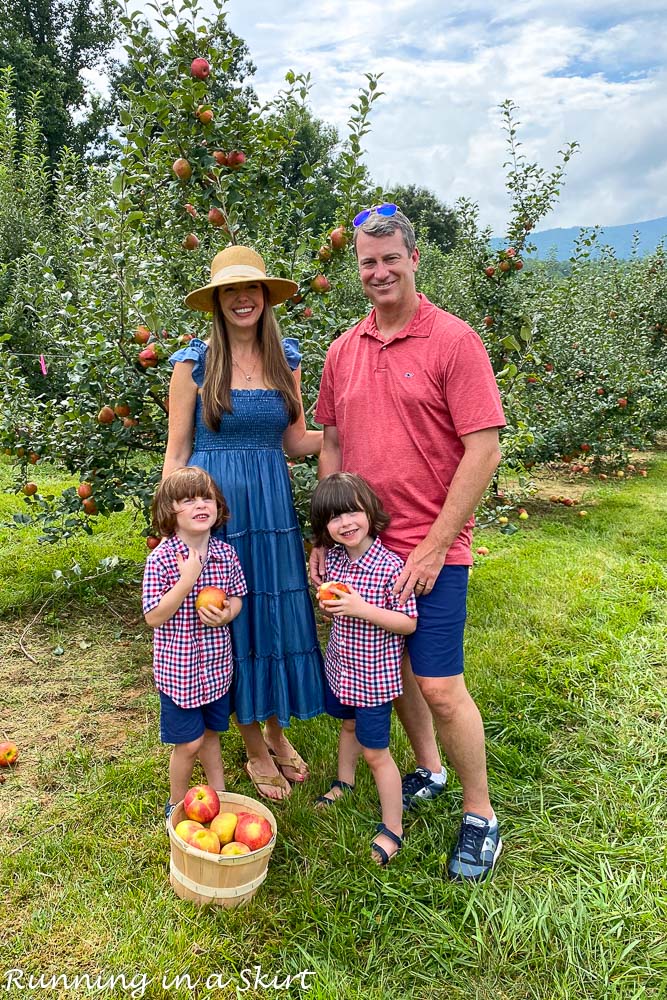 And finally, the boys are BACK IN SCHOOL! This year we had a few events leading up to school starting including orientation and meet the teacher.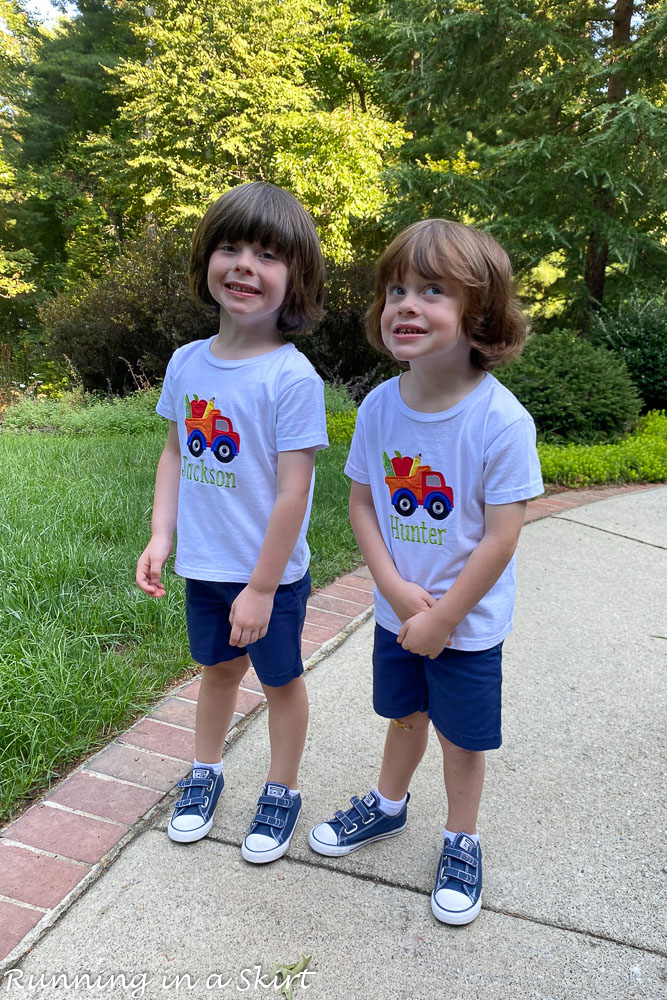 Here's everyone going to the meet the teacher.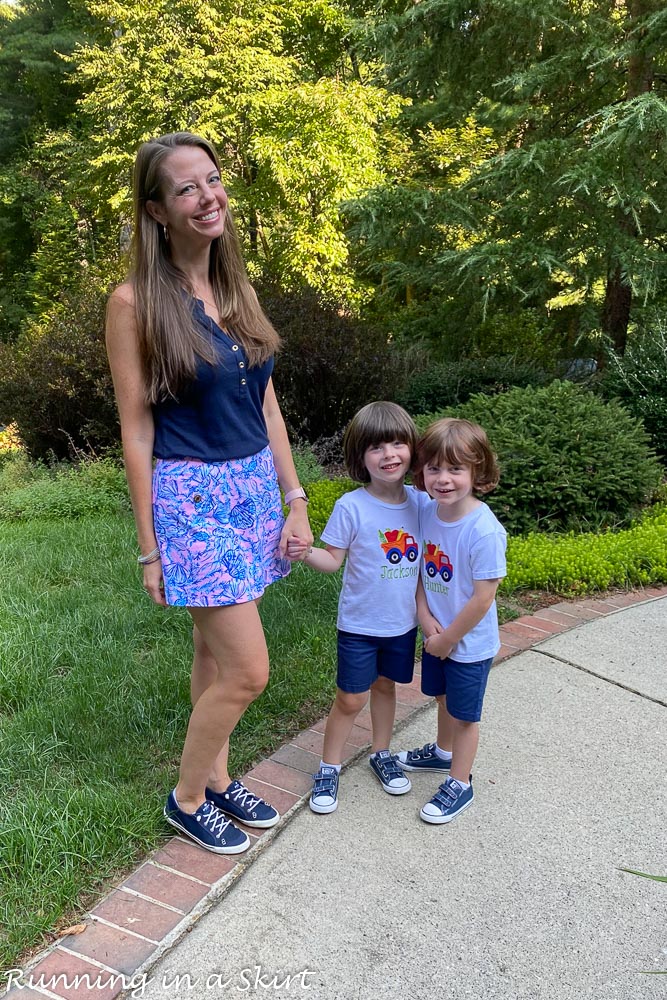 And here the boys are on their first day of school. They were not afraid at all this year and went right in without any tears.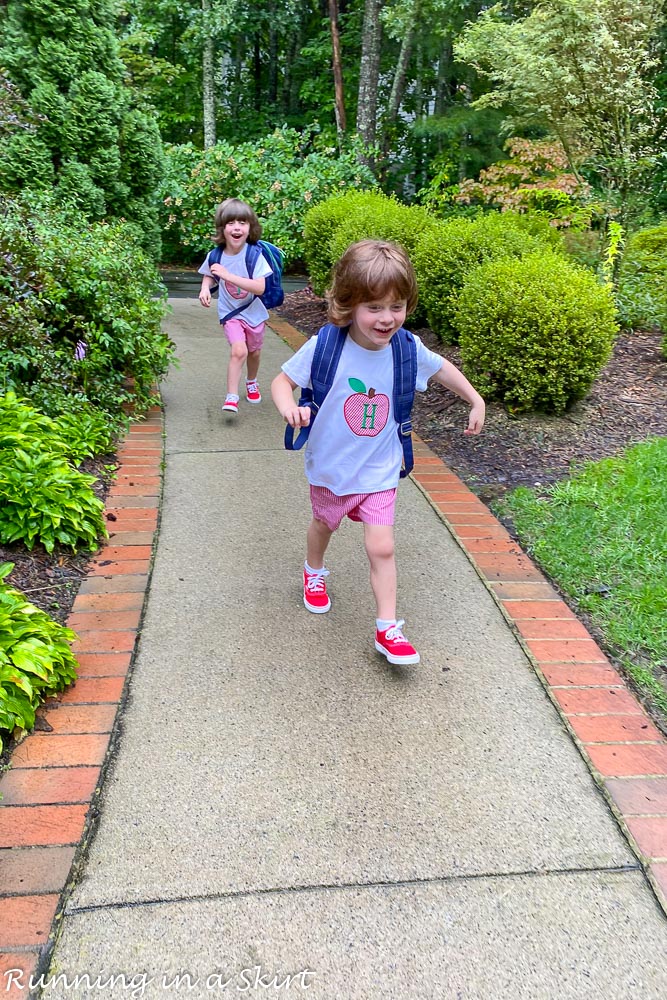 Here are my cuties!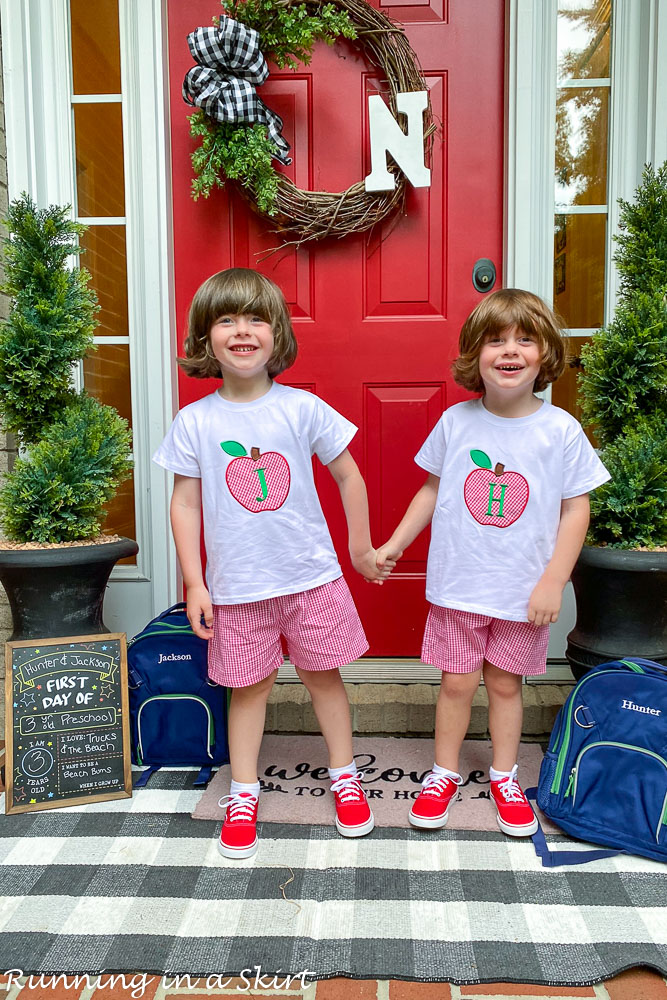 And here they are being silly.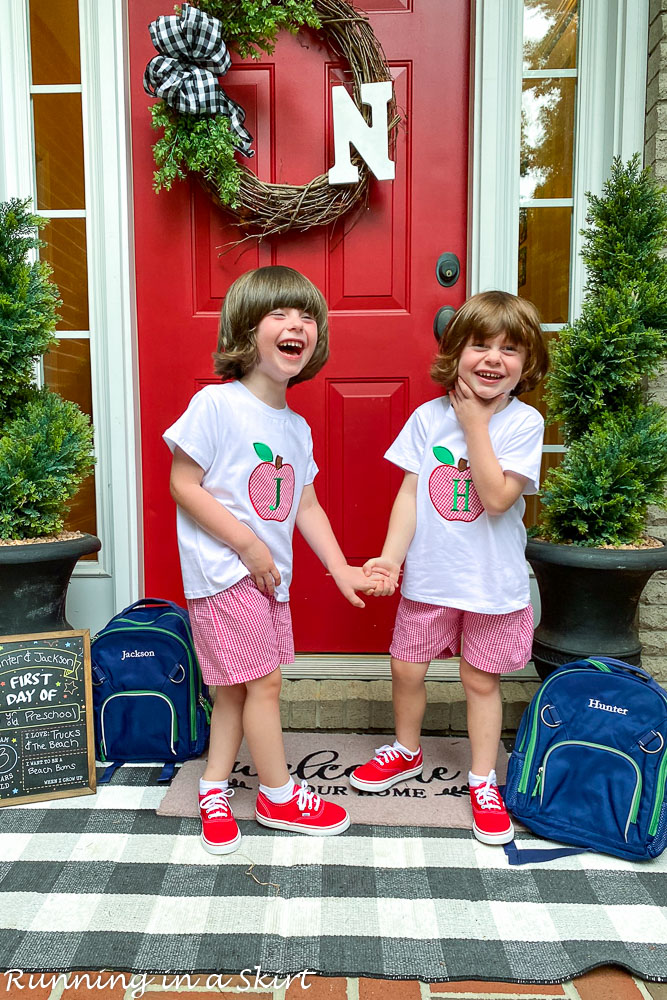 Here's Hunter.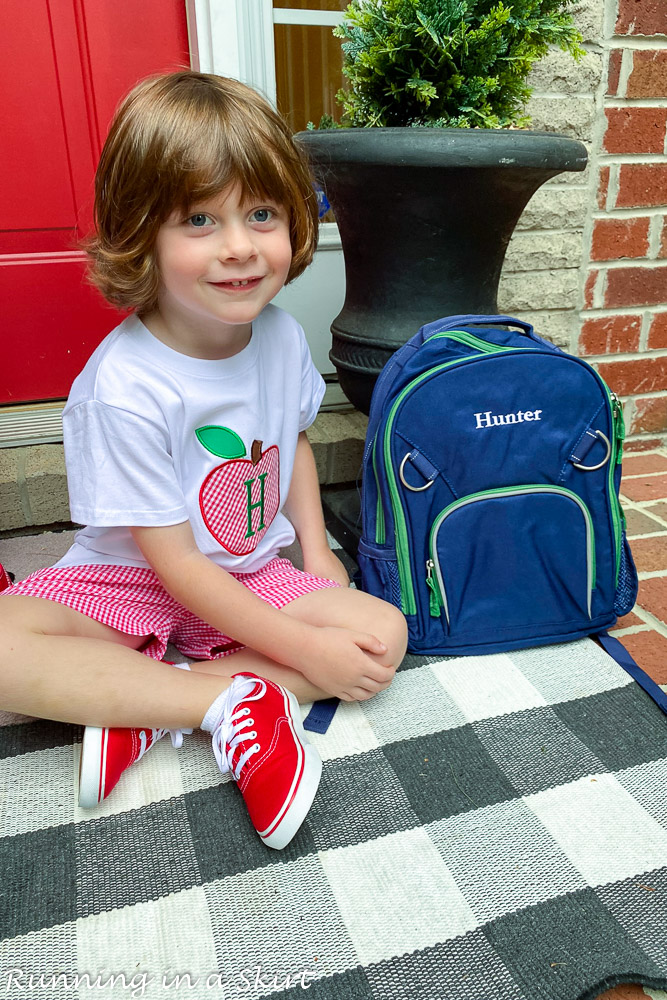 And here's Jackson. Somewhere in the last few months we really seemed to have lost the toddlers and have more little boys now. It's crazy how it happens right before your eyes and you don't even notice.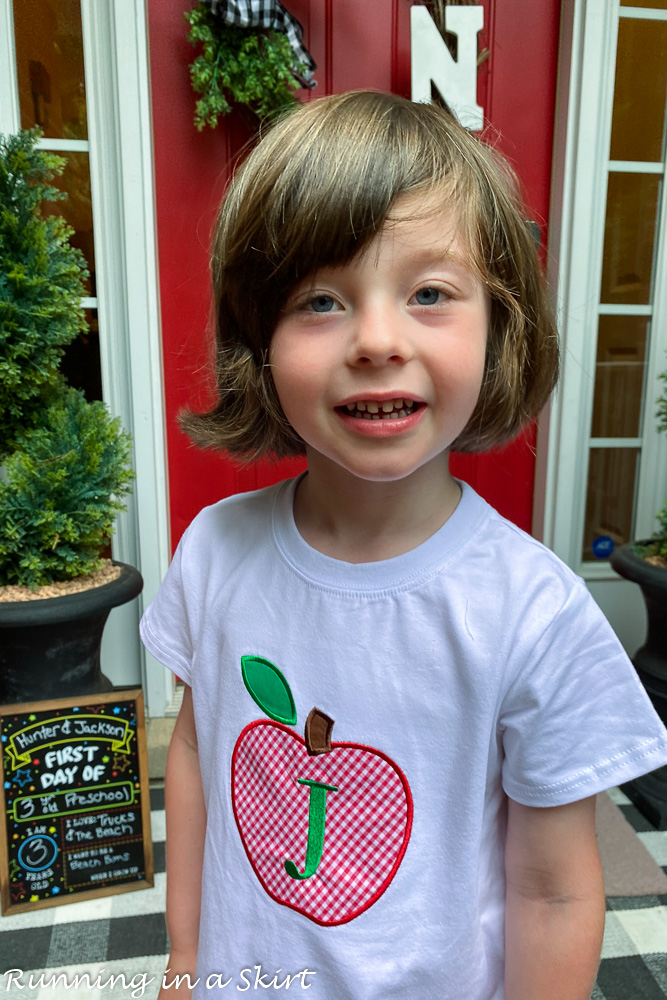 I hope these boys have an amazing school year!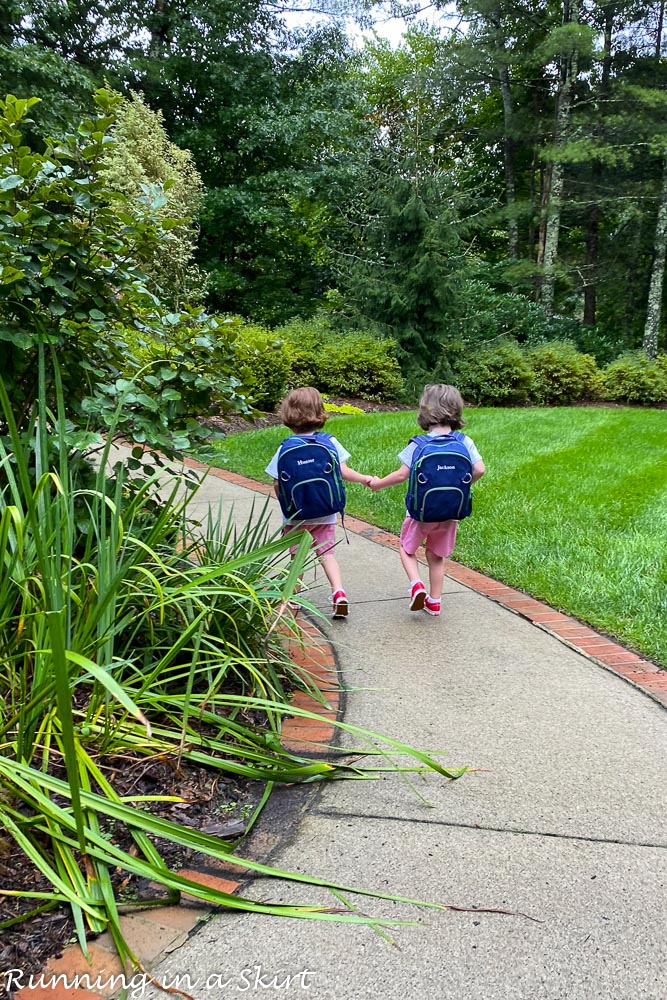 That's it for this mega-filled Weekly Happenings. I'm not sure I'll ever top this one.
On top of all of this fun, we started a remodel of our laundry room, front hallway, and half bathroom that goes all the way back to our washing machine flooding nearly 2 years ago and cracked our tile. I was hoping we could do it at a better time, but this is when our contractor had the time so it's happening now. I think all the super loud demolition is behind us at this point but my stress level is through the roof. Send some prayers our way that it goes smoothly and on schedule. 🙂