Hi guys! We had a fun weekend visiting the Hub's family in Pittsburgh. We were in town for his surprise 70th birthday party. The family pulled off a huge surprise and he was so happy.
Here's the family ready for the party! Even the twins got to come and stay up past their bedtime.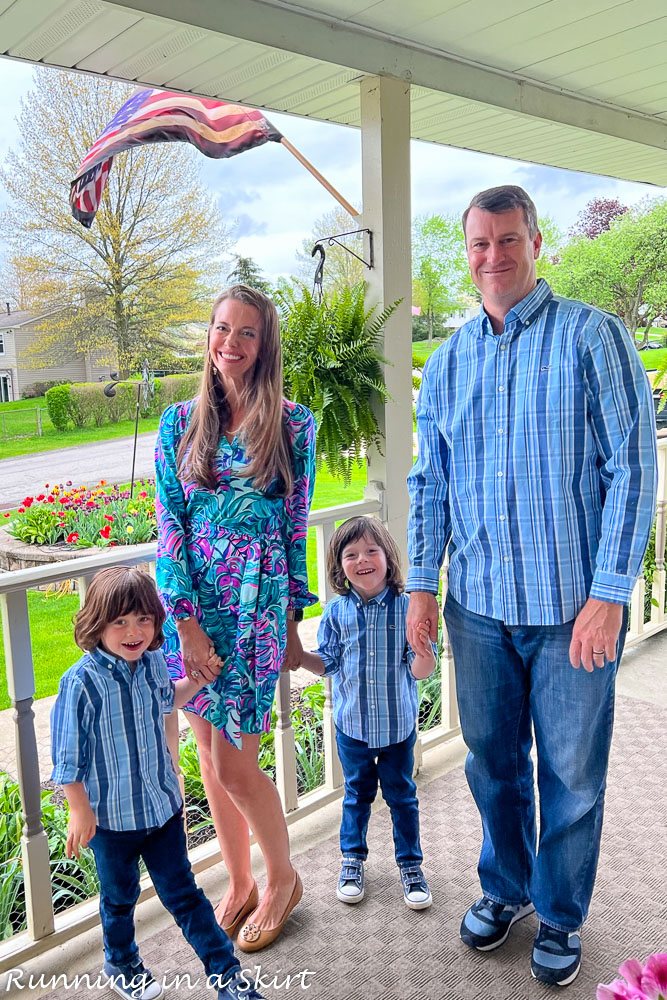 All of the kids and grandkids made it to town and here's the crew!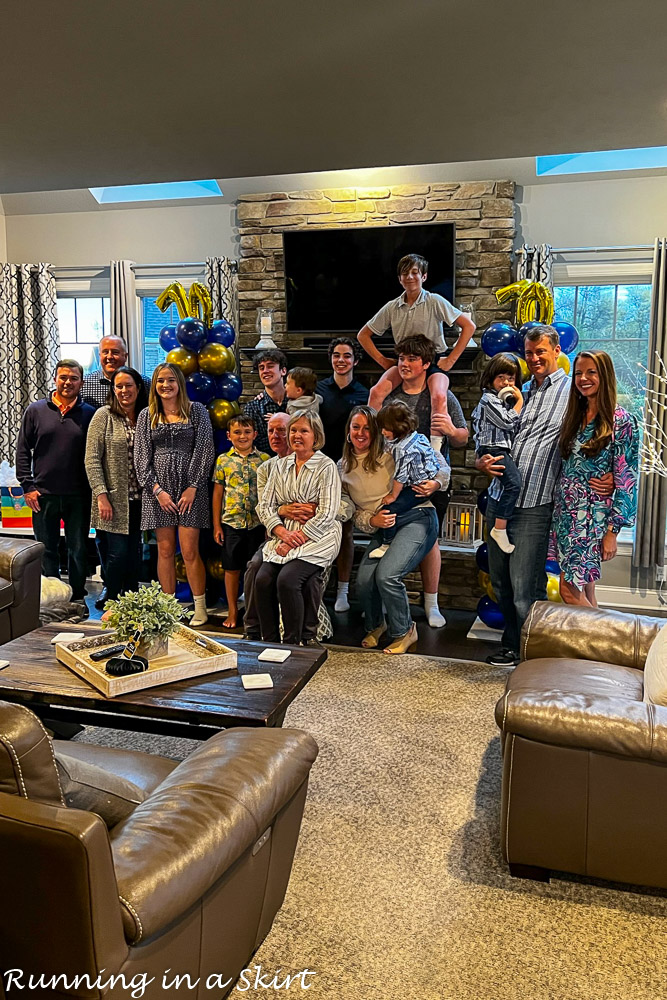 His siblings from as far away as Alaska also came.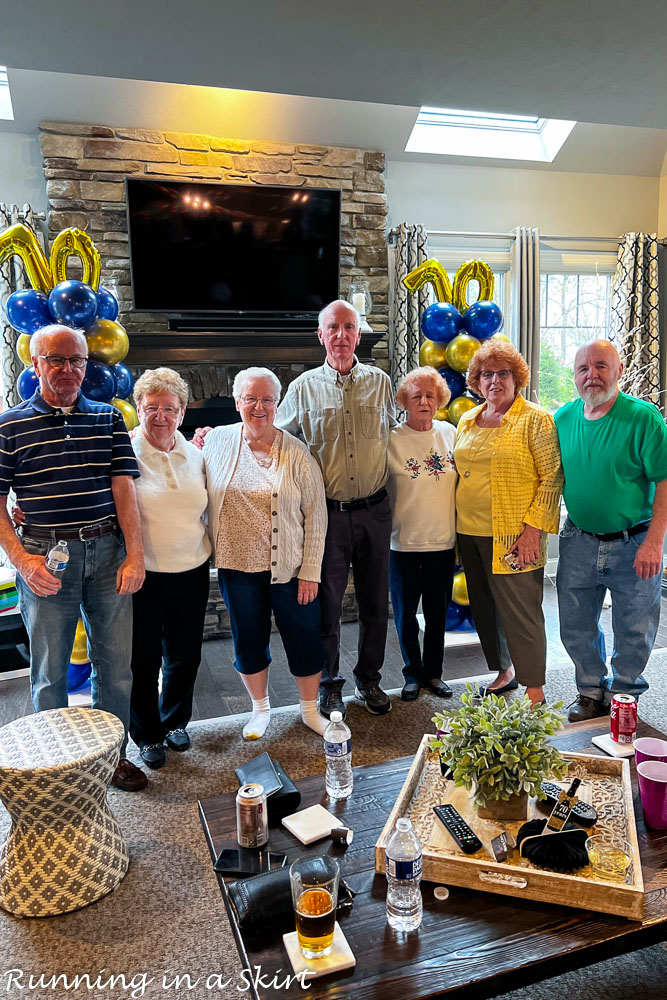 We told him everyone was in town for a Cinco de Mayo party, so he was shocked to find out it was actually for him. It was also a lot of fun to have the twins in on the surprise.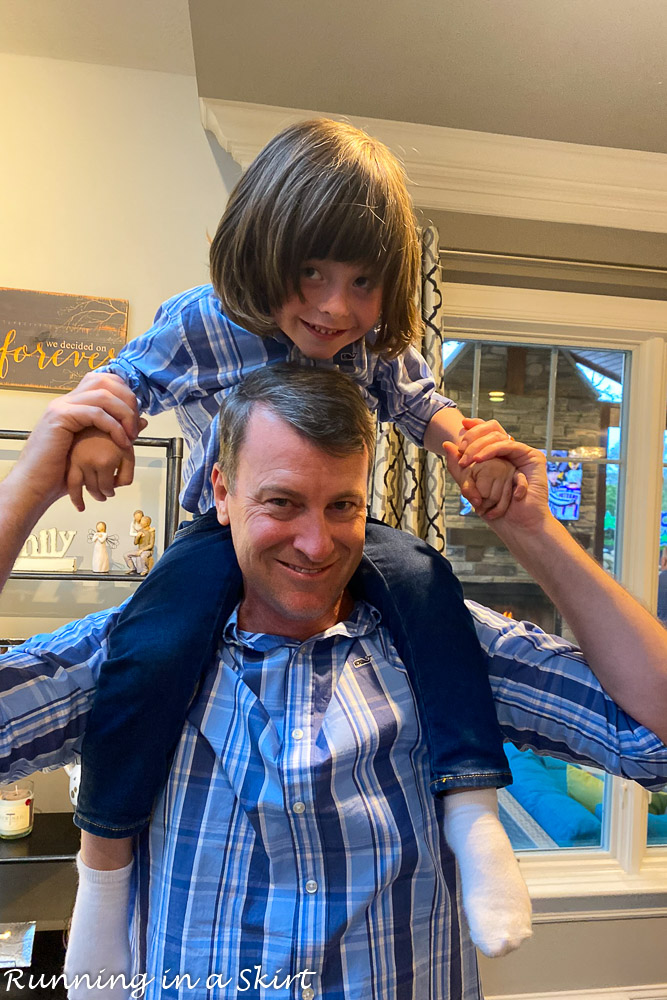 My sister-in-laws did so much work for the party and had so many cute details for him.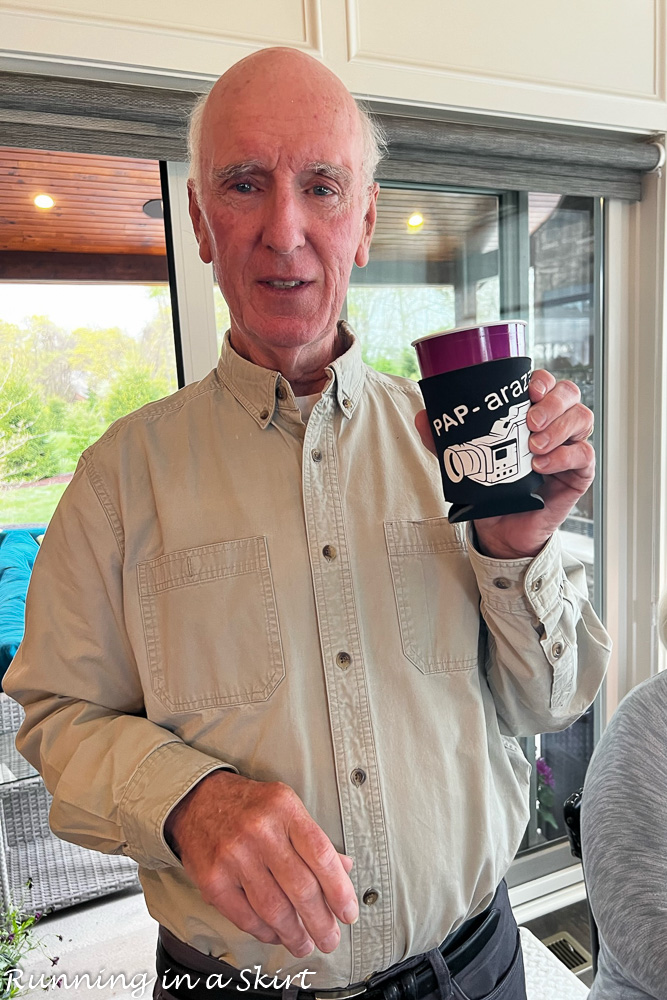 Look at this sign!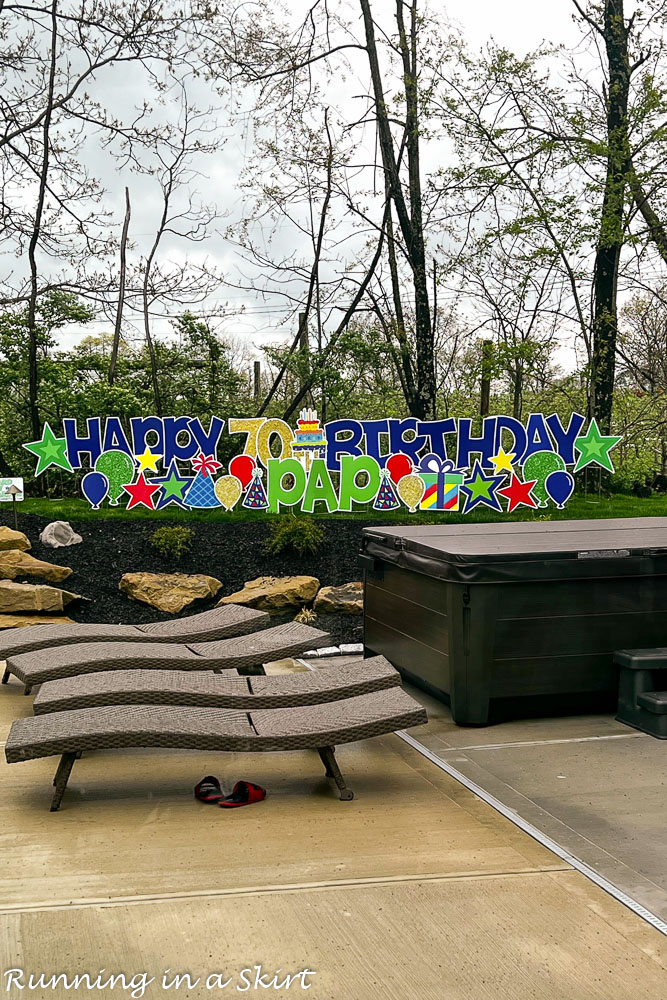 It was so nice to all get together and do something for him because he always does so much for all of us.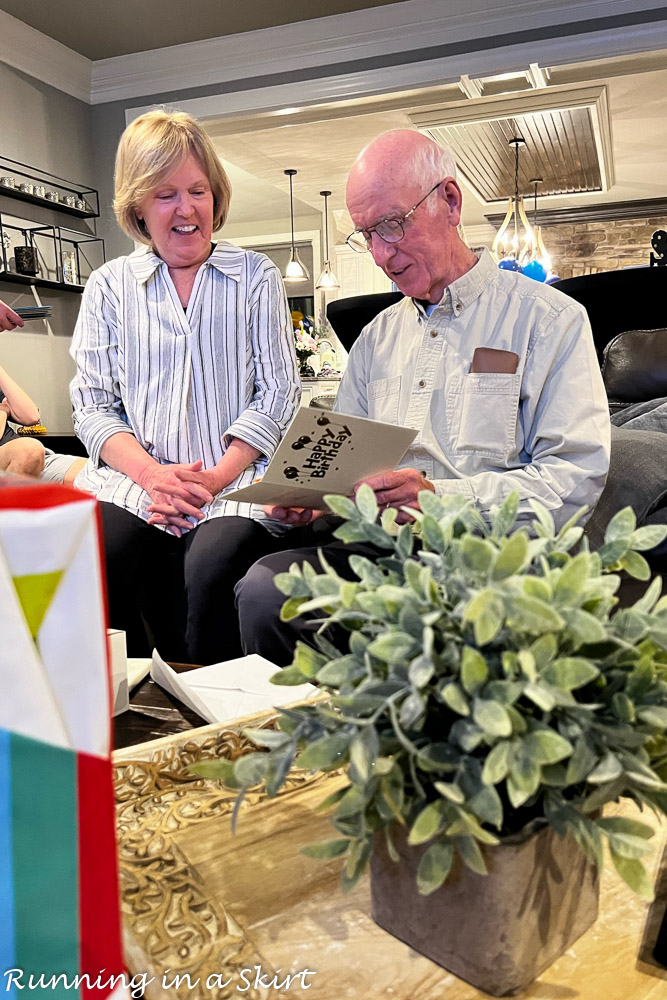 We spent the rest of the weekend hanging out with family. We got one milder afternoon and the kids were able to get in the pool.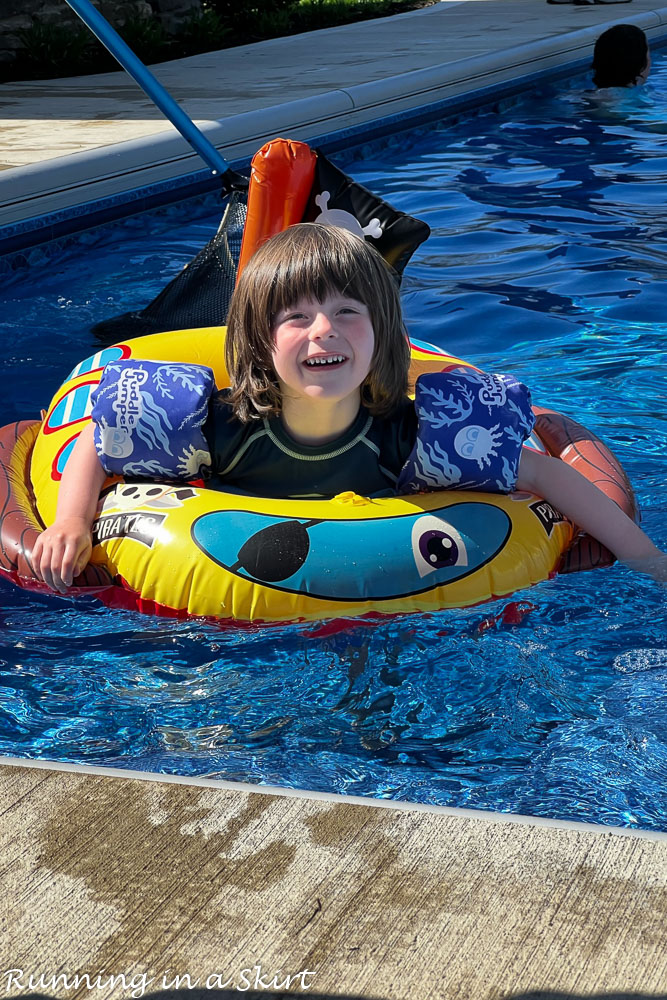 We also did lots of swings...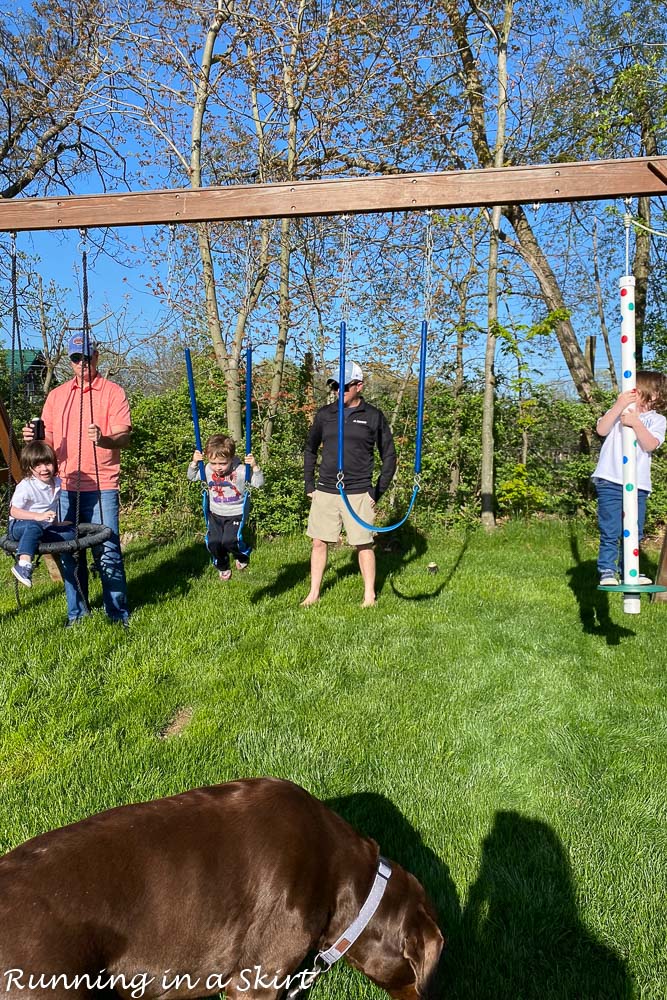 ... and a few good games of tag.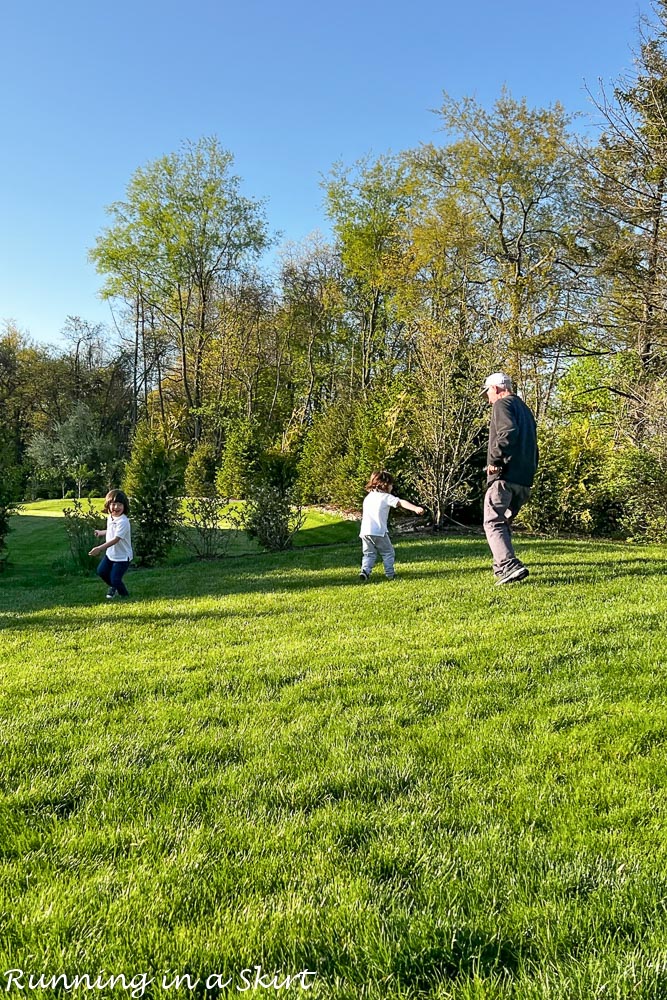 It was a great weekend with family and I'm so grateful to have these lovely humans in my life. 🙂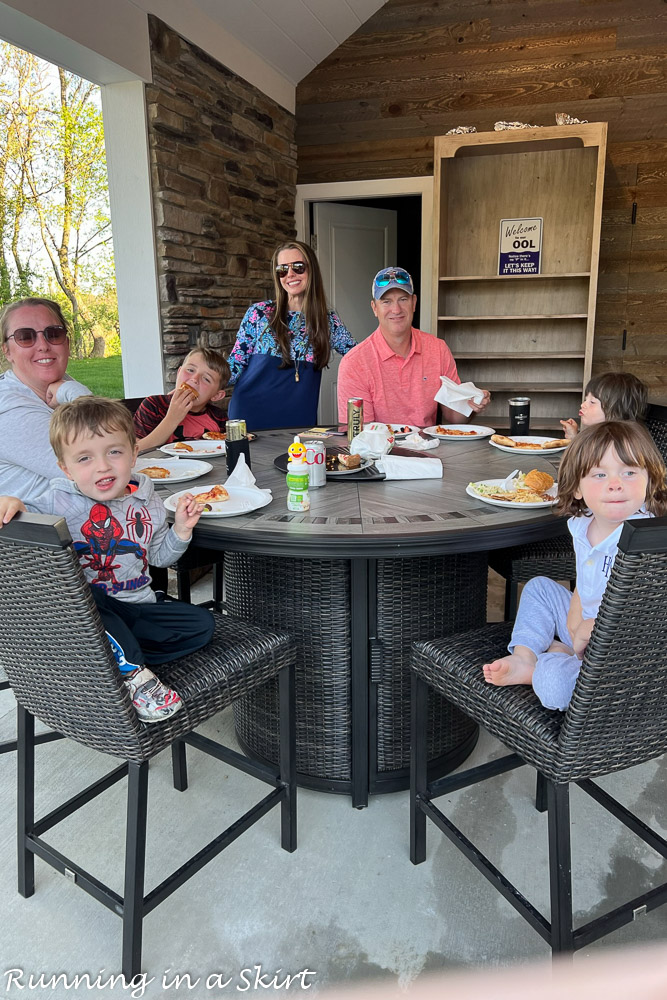 That's it for this week! After so much traveling, I'm looking forward to a nice and calm weekend at home. I hope you had a nice weekend too.