*This is the 9th of of 10 Crock Pot recipes I am trying in January and February as part of the Peanut Butter Fingers Blog Crock Pot Challenge*
I am not the breakfast chef in our family. I burn pancakes and my eggs usually turn out rubbery and tasteless. As much as I've learned to master all the other meals of the day, breakfast is often an epic fail. It's very sad.
Luckily, my hubby is an expert in pancakes, waffles and eggs. He very sweetly makes me pancakes or waffles every weekend even we he doesn't want them at all. He makes eggs in all styles that are better than any restaurant I've ever tried. Isn't it nice how that worked out?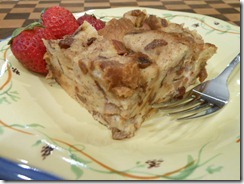 Well, all this may change after I made this last Crock Pot recipe. This is a no fail breakfast or brunch dish that even I got right on the first try. The hubs may start asking me to switch weekends to cook breakfast… oh no…..
Crock Pot Cinnamon-Raisin Apple French Toast Bake
Ingredients: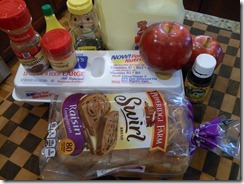 Spray Pam
1 small loaf Cinnamon Raisin Bread – no end pieces
1 apple – diced
½ tea lemon juice
6 eggs
2 cups milk
1 tea cinnamon
¼ tea nutmeg
1 tablespoon vanilla
2 tablespoons honey
2 tablespoons brown sugar (optional)
Directions:
1. Cut bread into triangles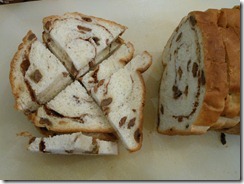 2. Put lemon juice on apples to keep them from turning brown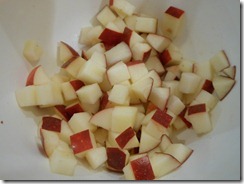 3. Liberally Spray Crock Pot with Pam.
4. Layer bread and apples into crock pot. Distribute apples evenly in bread. Leave the top layer flat.
5. Stir eggs, milk, cinnamon, nutmeg, vanilla and honey together until well blended.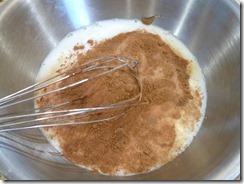 6. Poor liquid over the bread and apple mixture. Press any bread that is not covered into the liquid. Sprinkle the top with brown sugar if you'd like!

I could not resist.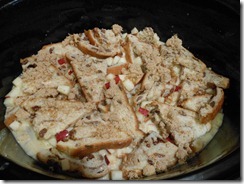 7. Cook on LOW for 4 hours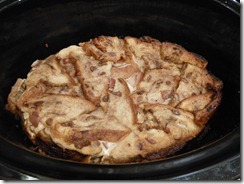 8. Serve with fruit and syrup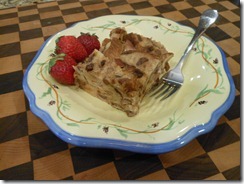 I'm in trouble now! This may just be a new family favorite!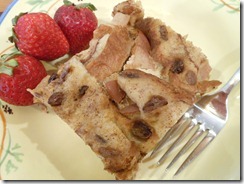 [/fusion_builder_column][/fusion_builder_row][/fusion_builder_container]