The twin's fourth birthday - a pirate birthday party- was so much fun!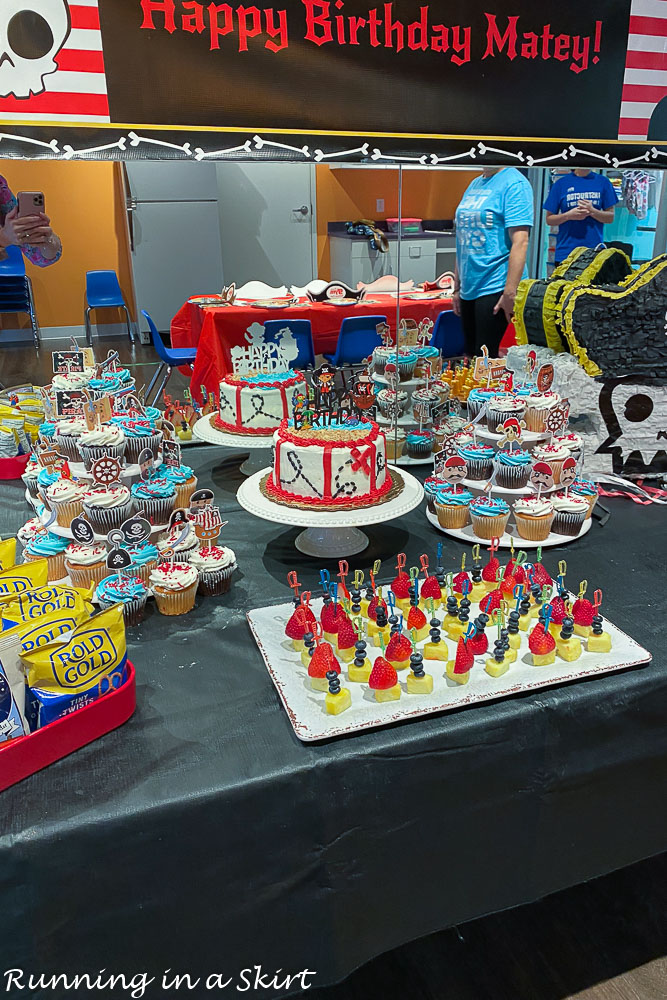 Pirate Birthday Party
Get ready for the cutest pirate birthday party ever! The twins turn four next week, but we hosted their 4th birthday party last weekend at The Little Gym. It was pirate-themed and turned out so well. The twins had such a great time and I was so grateful to be able to have a real party for them this year.
I did a pirate-themed cake with a map and ocean theme. The cake turned out adorable!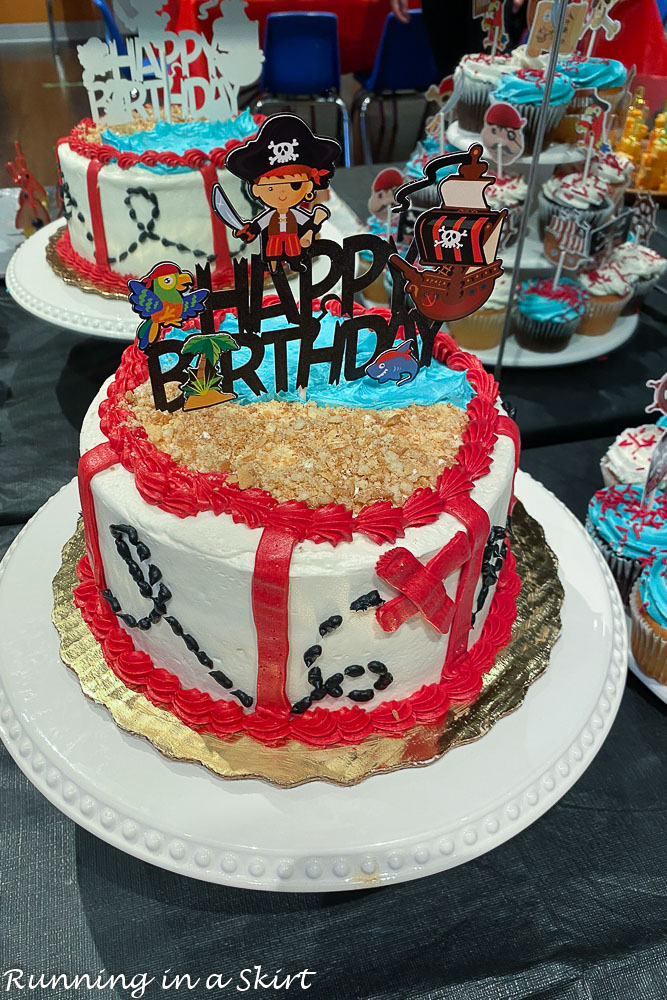 And pirate themed cupcakes because that's more fun for the kids.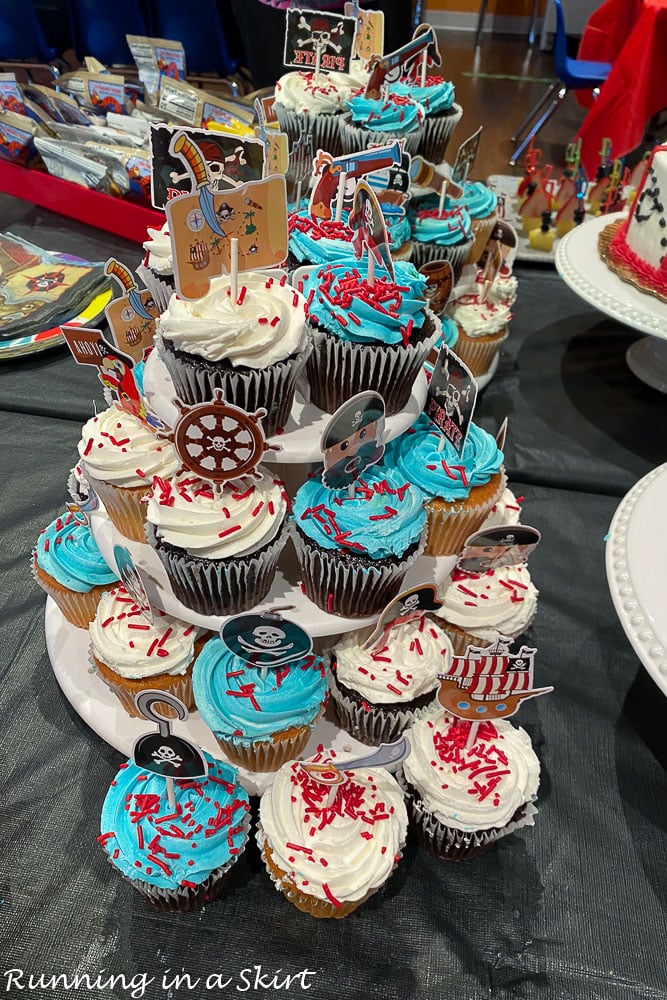 For snacks, I had fruit and cheese "swords."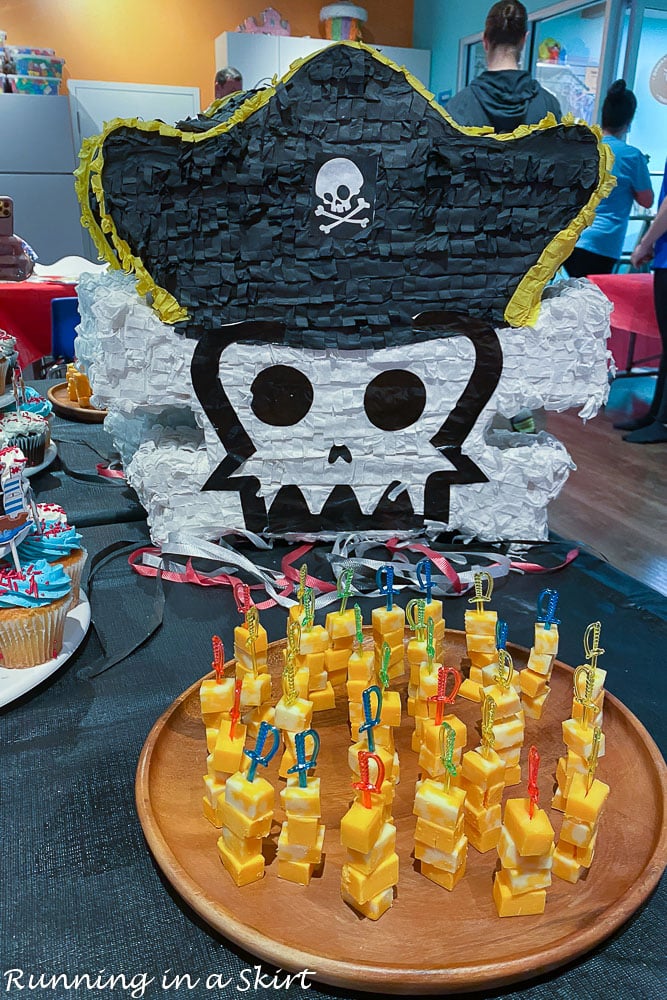 And some fun packaged snacks on a theme like Pirate's Booty, goldfish, and Rold "Gold" pretzels. I love a good theme and had so much fun coming up with ideas for the pirate birthday party. It's such a fun theme.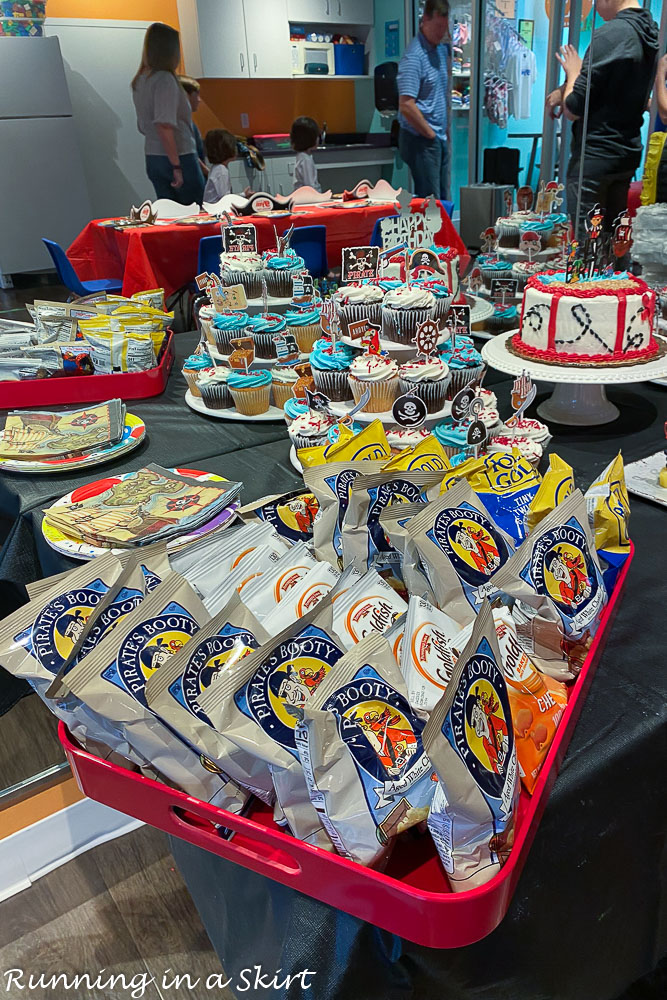 The Little Gym did a fabulous job entertaining the kids in their gym including fun games like using the parachute.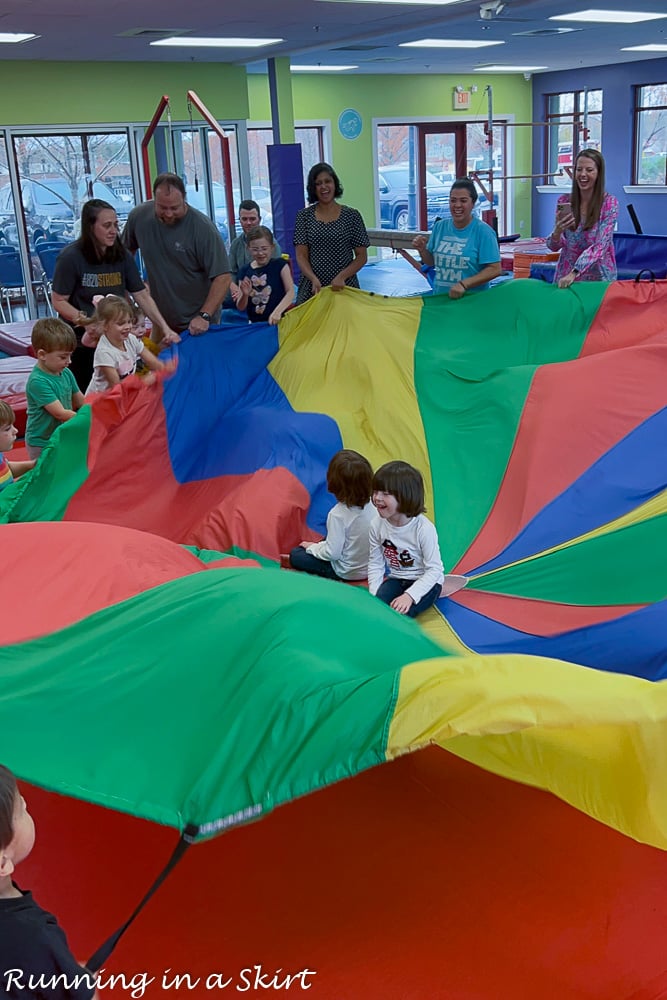 Hunter was in heaven. He LOVED playing under it.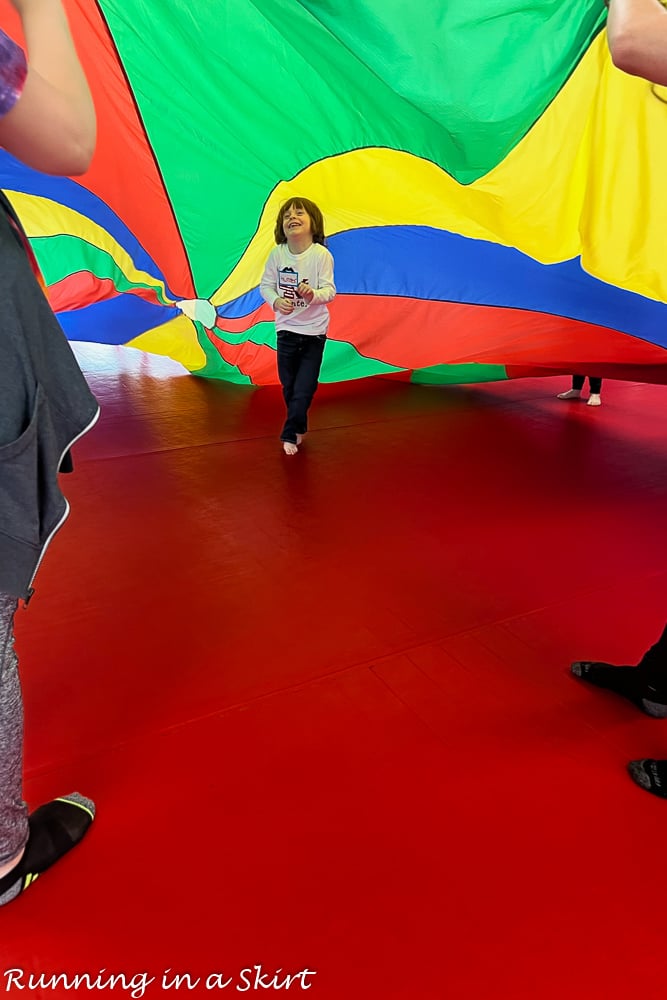 And they also got to take turns on this big bouncer. They also had a blast. These photos came out blurry, but I couldn't resist sharing the happiness on their faces.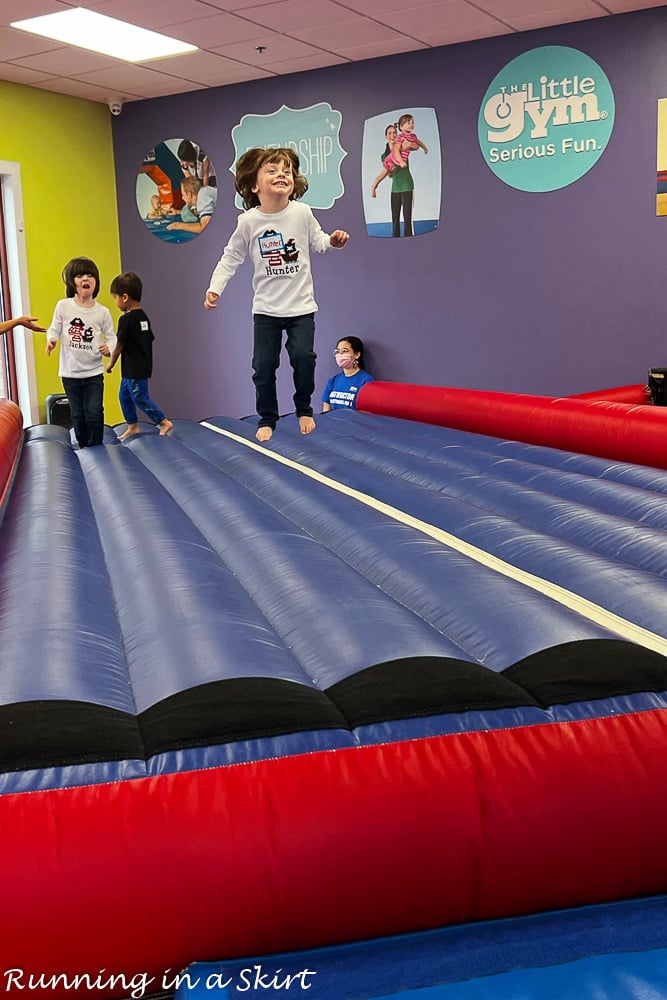 They seriously had so much fun.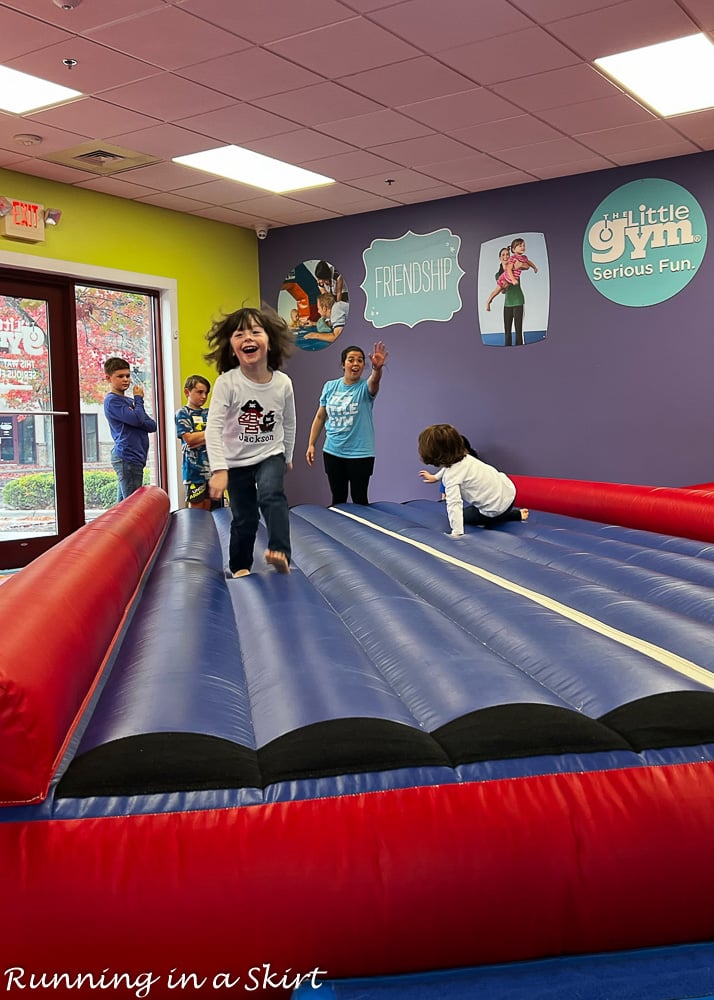 And we also got some free gym time where Hunter apparently mastered the rings.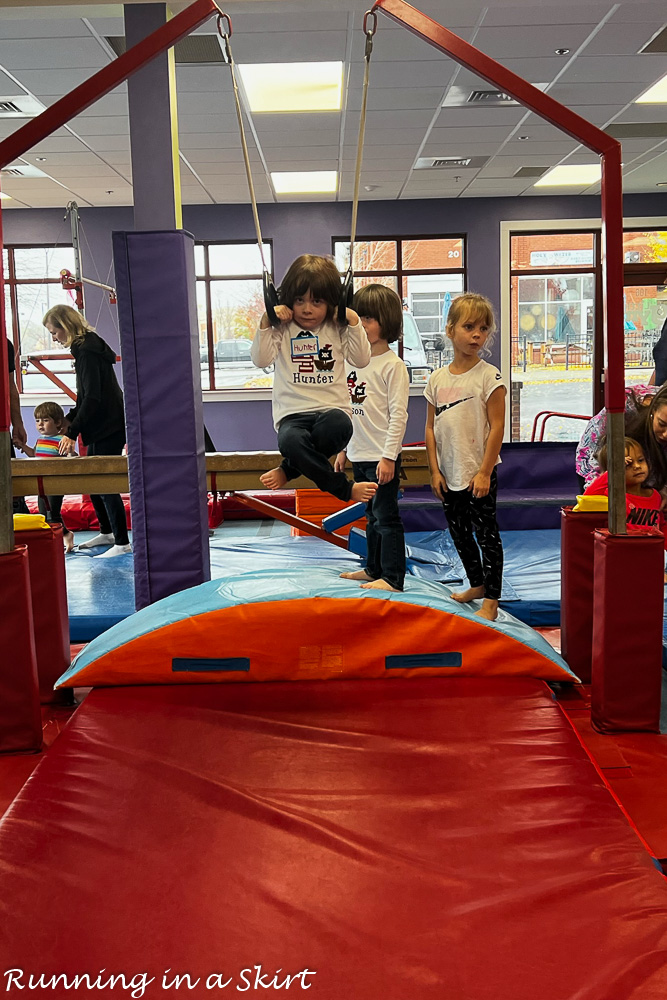 After a lot of playtime, we sang to the boys and they blew out candles on their pirate birthday party cake.
All my photos turned out kind of blurry with the strange lighting!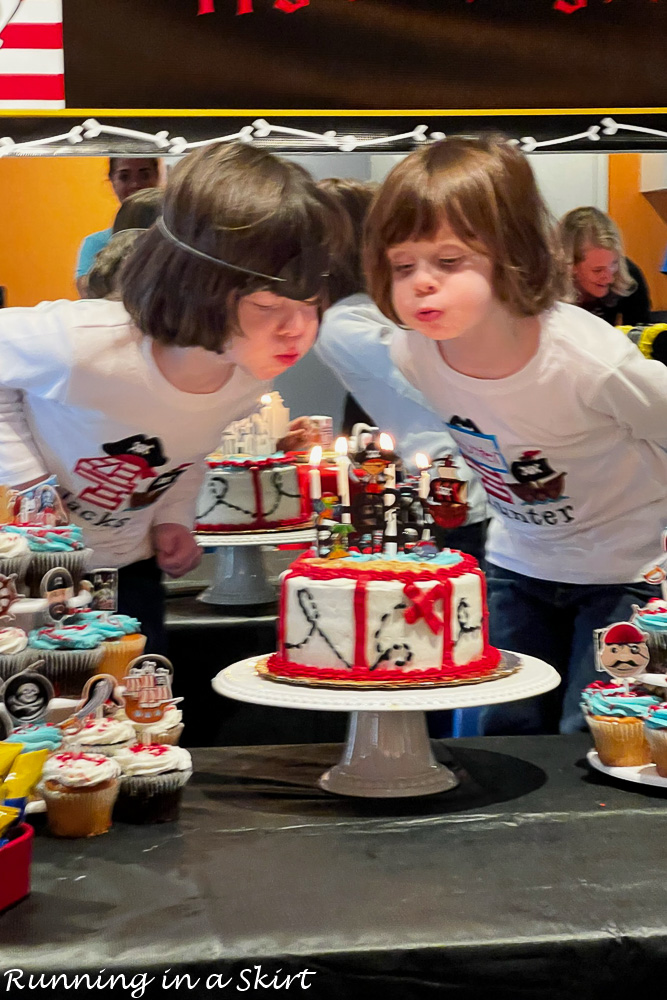 And they shared snacks with the kids. We had a full house!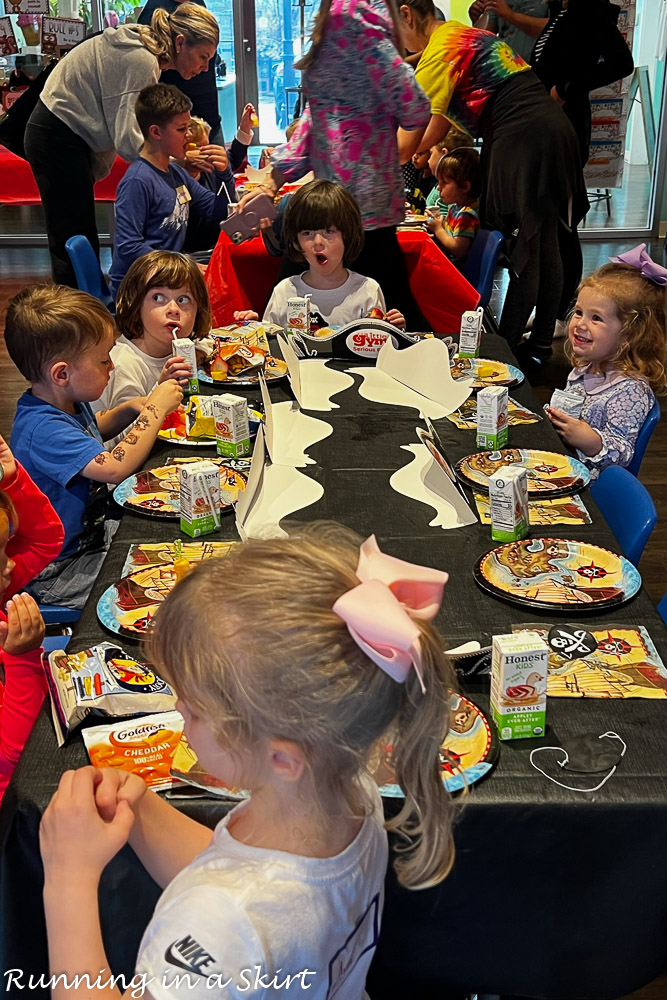 The pirate birthday party favors were cute treasure chests with an inflatable sword, pirate stickers, and pirate booty.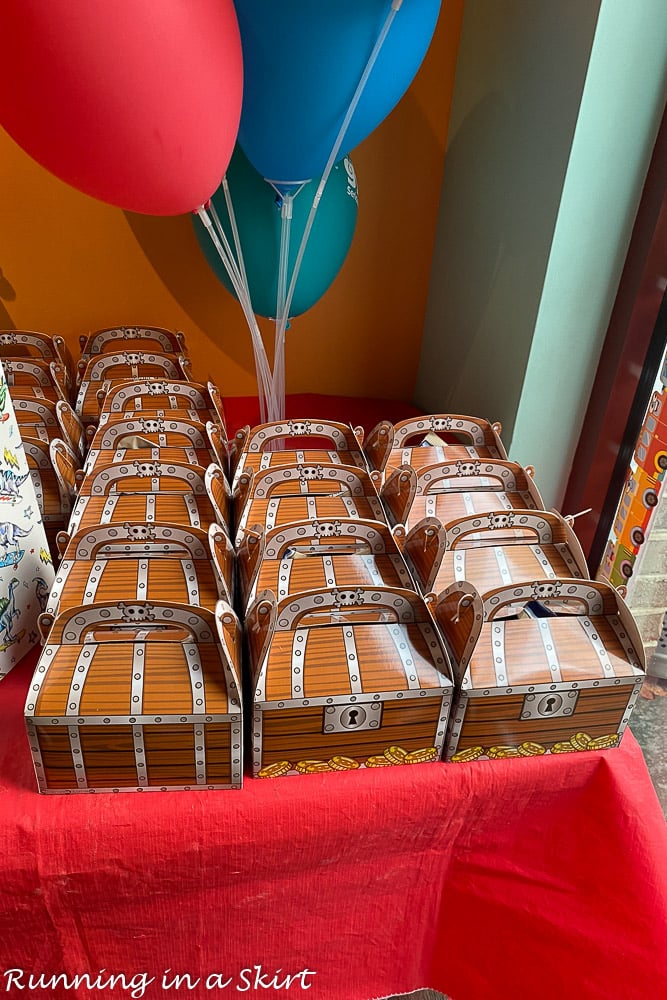 And to make the day even more special, the boy's cousins Owen and Keegan came up for the party and to spend the night. It was beyond incredible to have them there.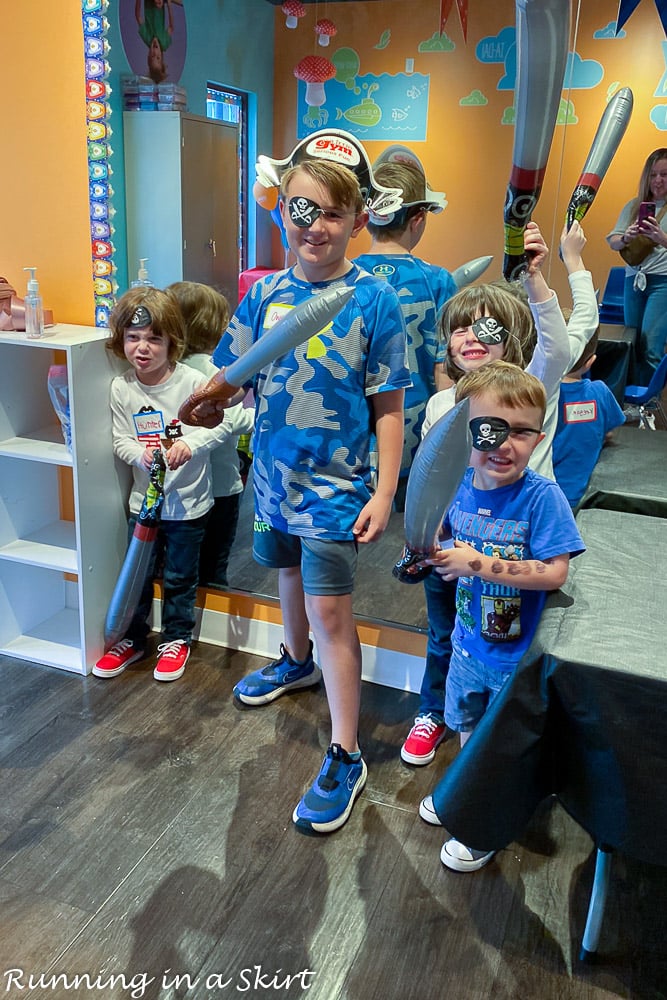 The pirate birthday party was a big success! A big thanks to The Little Gym who helped host such a fabulous birthday party for them.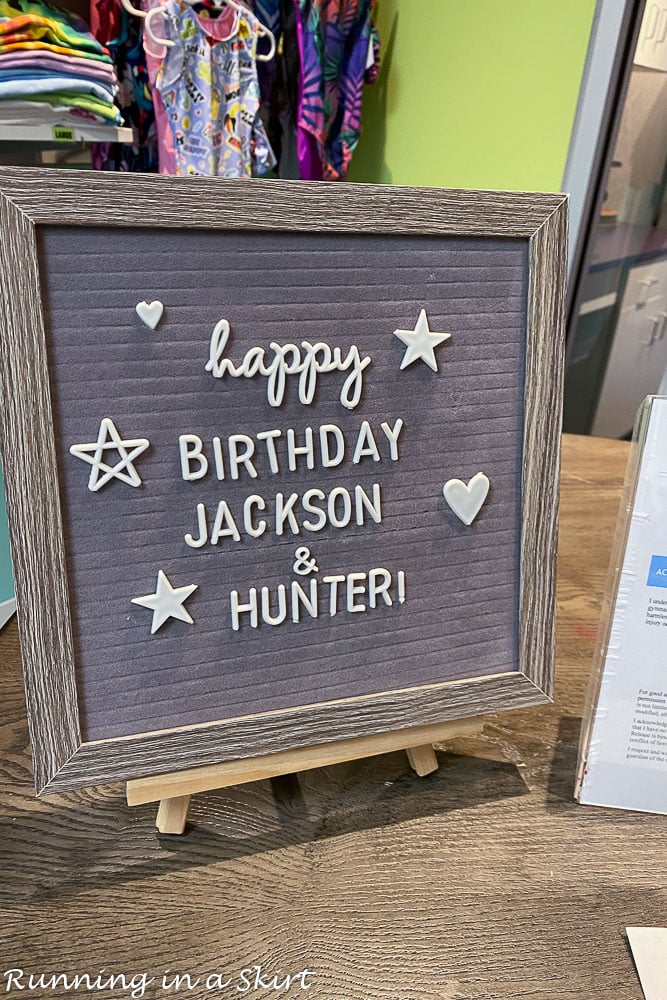 After several years of having more low-key events for their birthday, it felt amazing to celebrate the boys in full force. They had so much fun with the pirate birthday party and I'm so grateful we got to celebrate them.
Happy 4th Birthday Hunter and Jackson!
In case you missed it, here's their Little Pumpkin First Birthday Party, Dump Truck Second Birthday Party, and Construction Trucks Third Birthday Party.
Pirate Birthday Party
If you are looking to throw a pirate birthday party yourself, here are links to the decor, cake toppers, and favors.