Hi everyone! We spent last weekend on the charming, unusual, and unique Jekyll Island. If you aren't familiar with it, it's in Georgia near the Florida line between St. Simons Island and Amelia Island. It's been on my wish list to visit for a year and I'm so glad we finally found time to go because it's a super cool place to explore. It's full of nature, unique things, and history which is right up my alley.
I'm planning more specific travel posts on the island in the coming weeks, but until I have time to write those I thought I'd share some of my favorite photos from the trip. It includes lots of fun family photos and some gorgeous views.
I'll kick things off with a real family photo! It's rare to get one with all four of us, so this one is special to me. This is from going out to dinner one of the nights.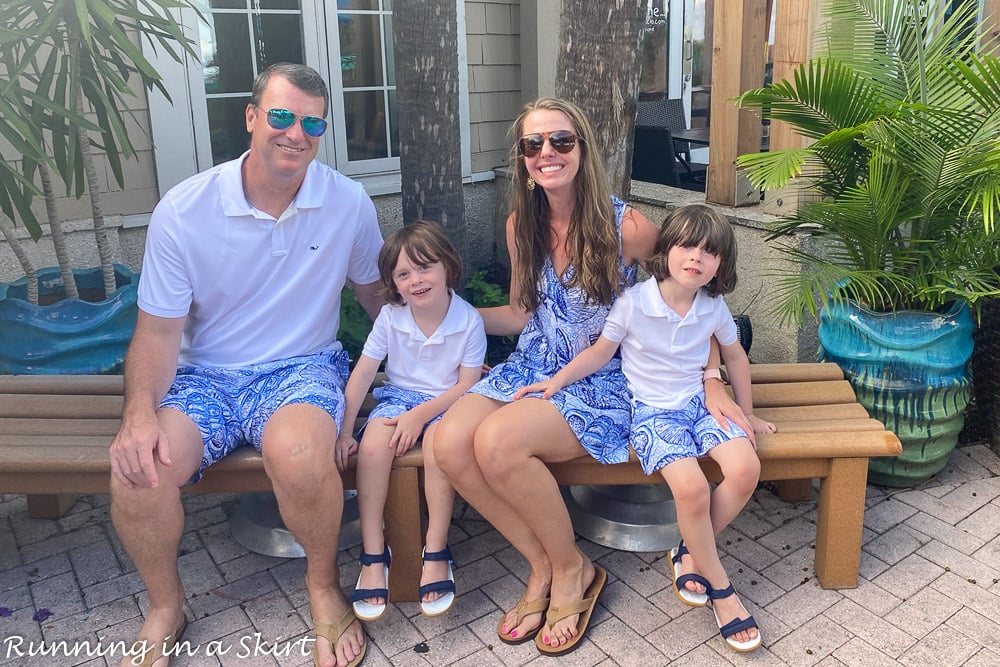 After dinner, we walked out to the beach to check out the ocean.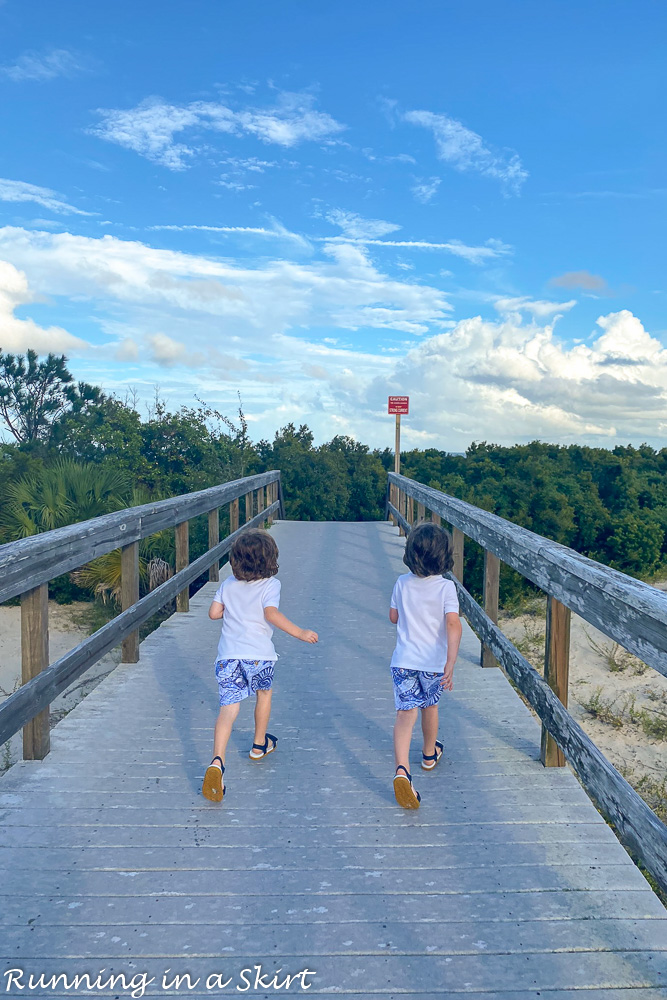 And the boys took this one with me.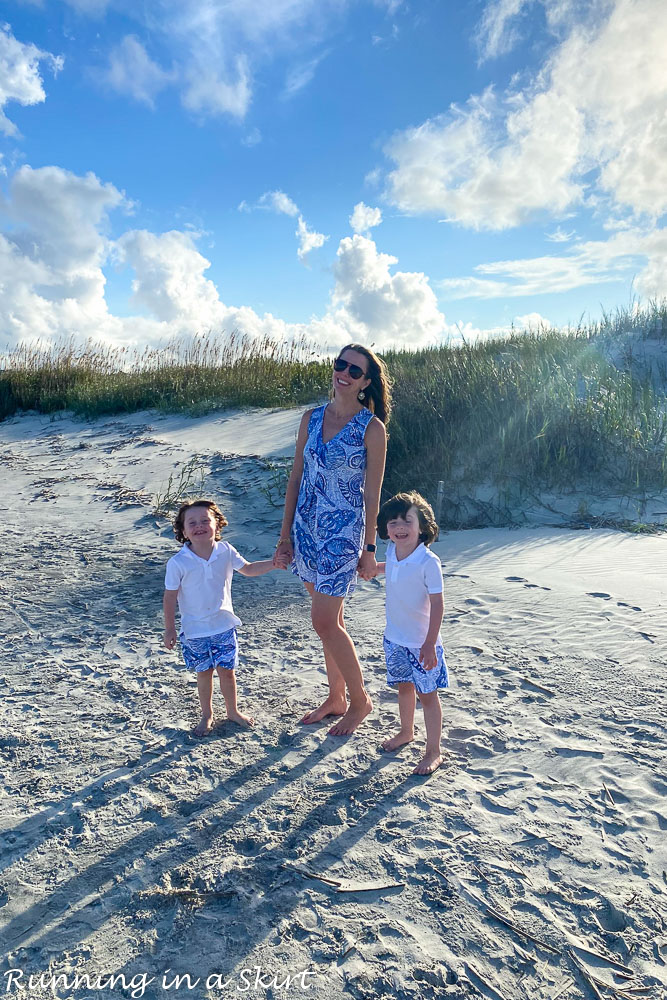 After our beach walk we got ice cream in their downtown area and let the boys run off the sugar in this field.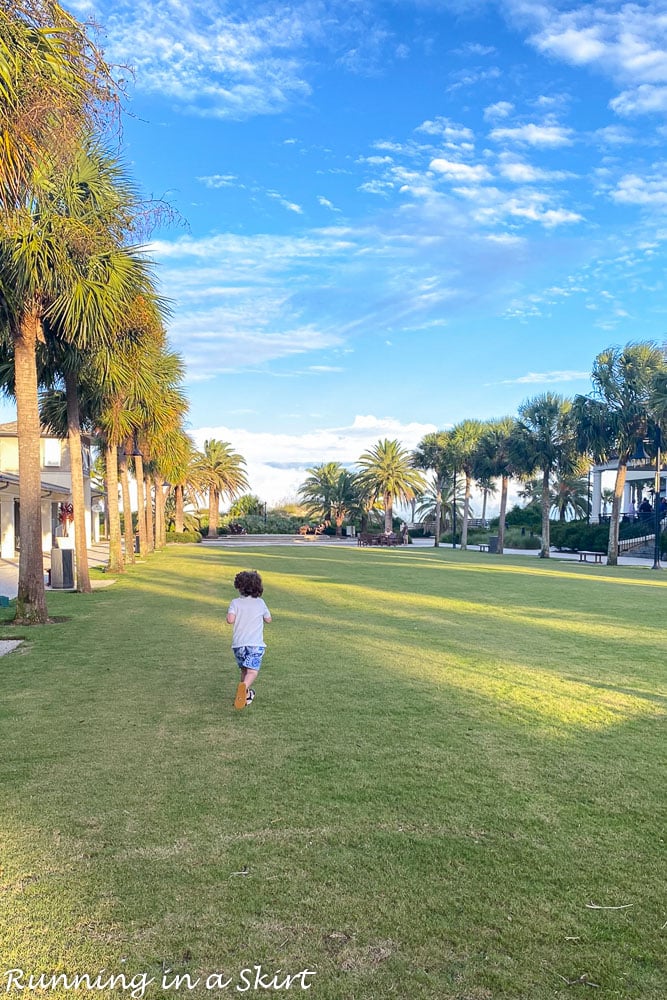 One of the highlights of the weekend was exploring Driftwood Beach. I've wanted to go for years and it didn't disappoint.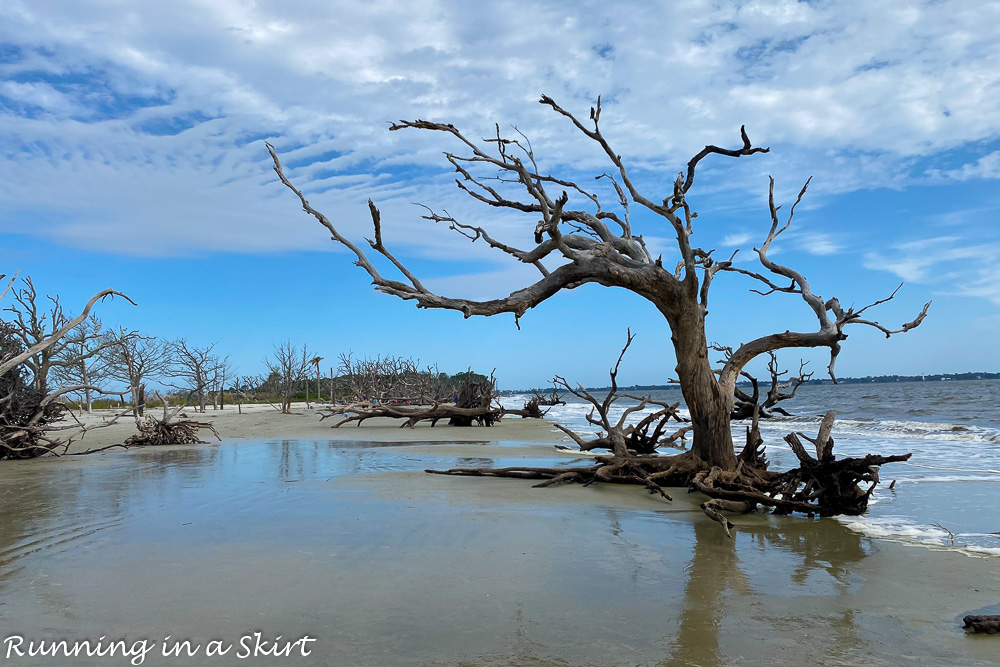 The beach is filled with spooky driftwood trees that fill the entire beach.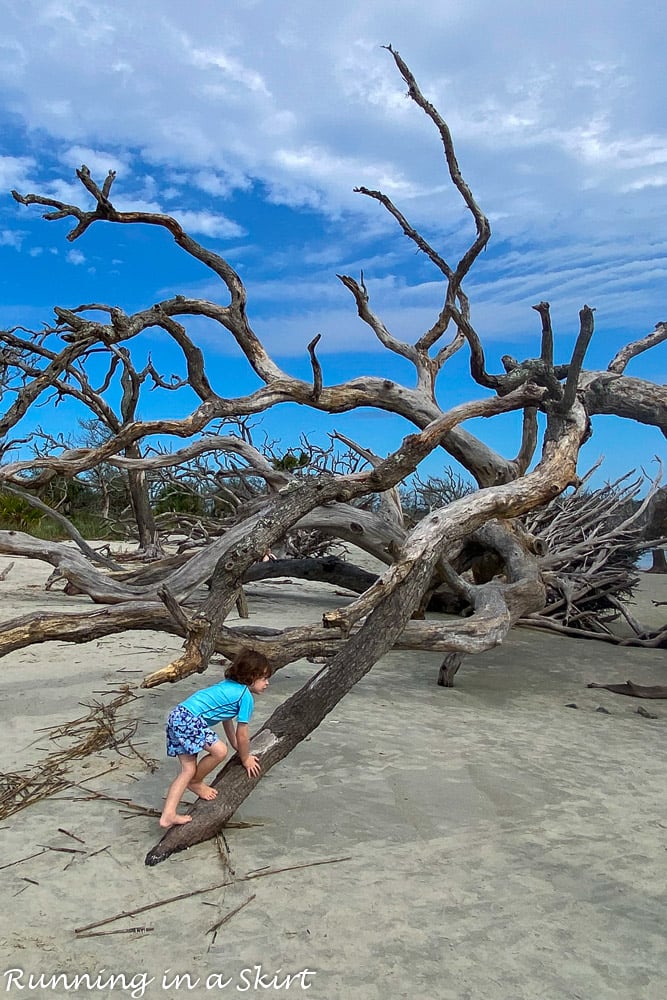 It's a perfect natural playground and spot for kids to explore.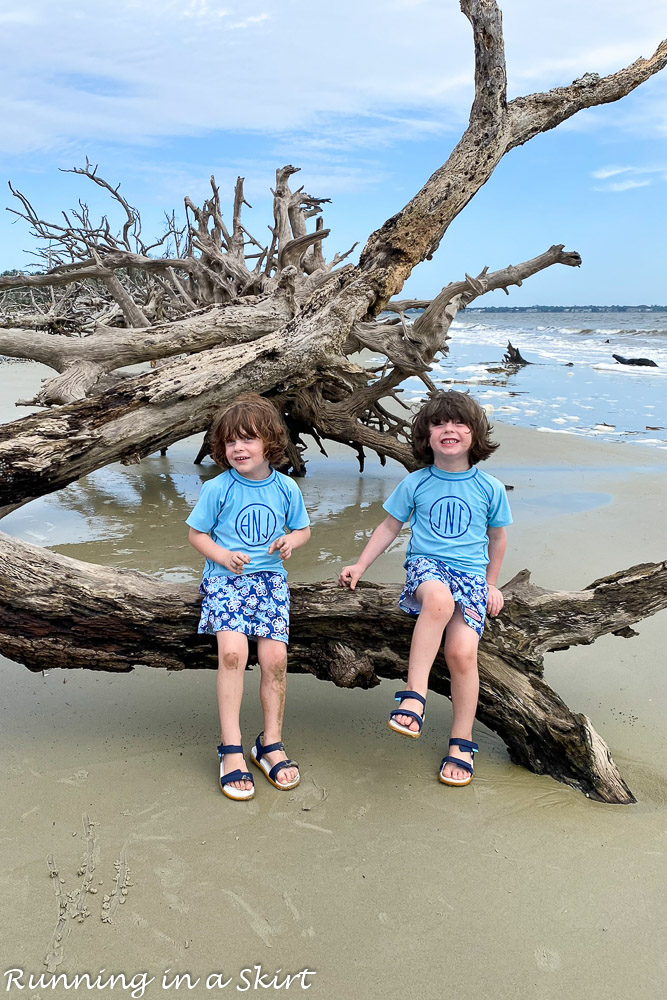 We boys walked forever along the beach looking in the trees and playing in the sand.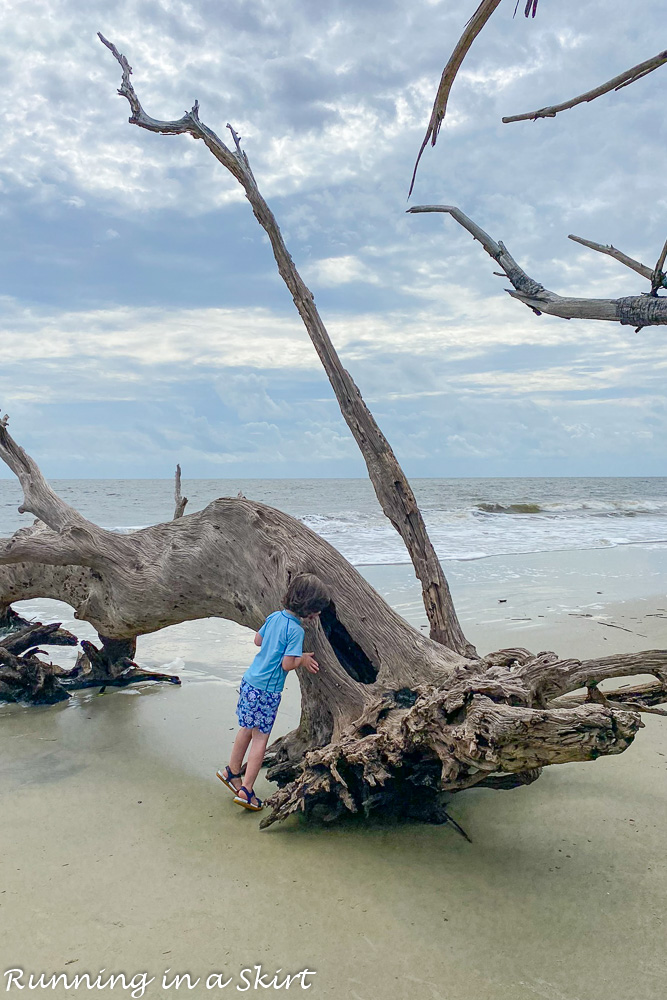 It was gorgeous!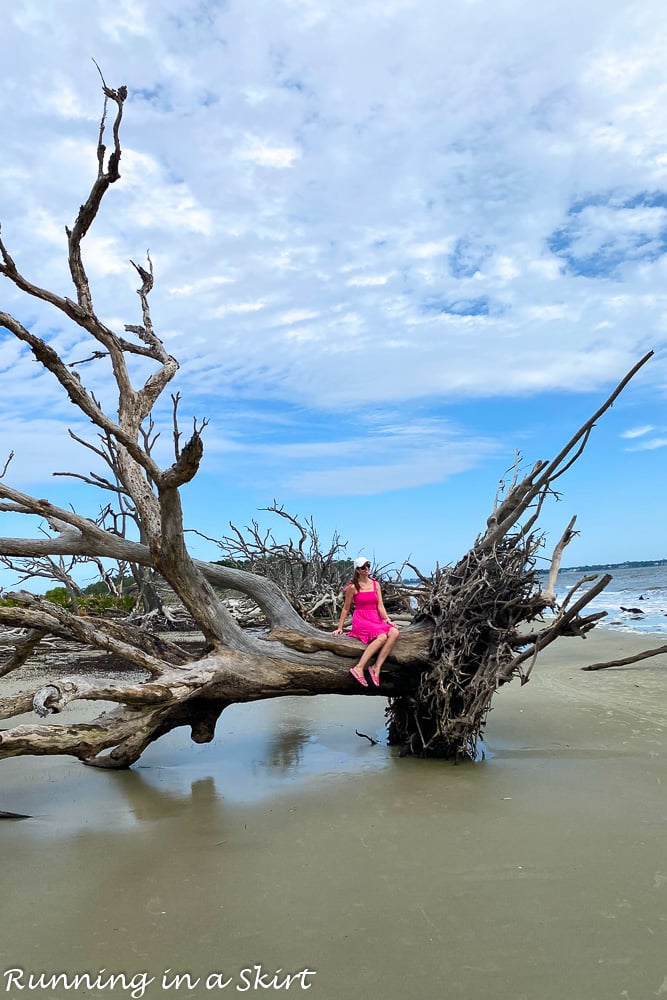 We had so much fun that I'm planning an entire post just on this beach soon so y'all can try to visit too.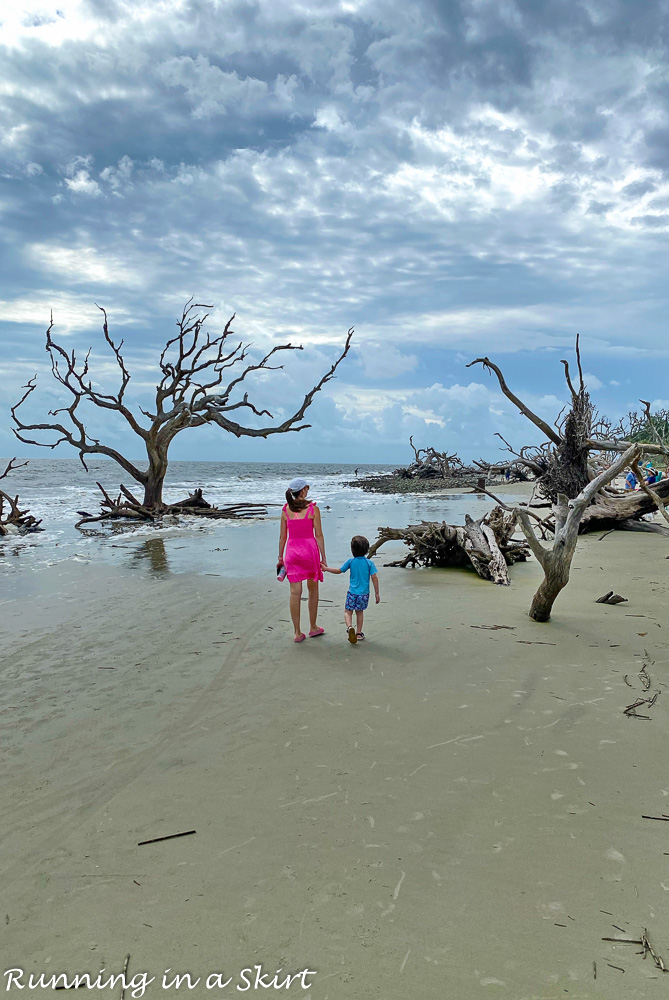 Another cool part about the island is its history. This is the historic Jekyll Island Club.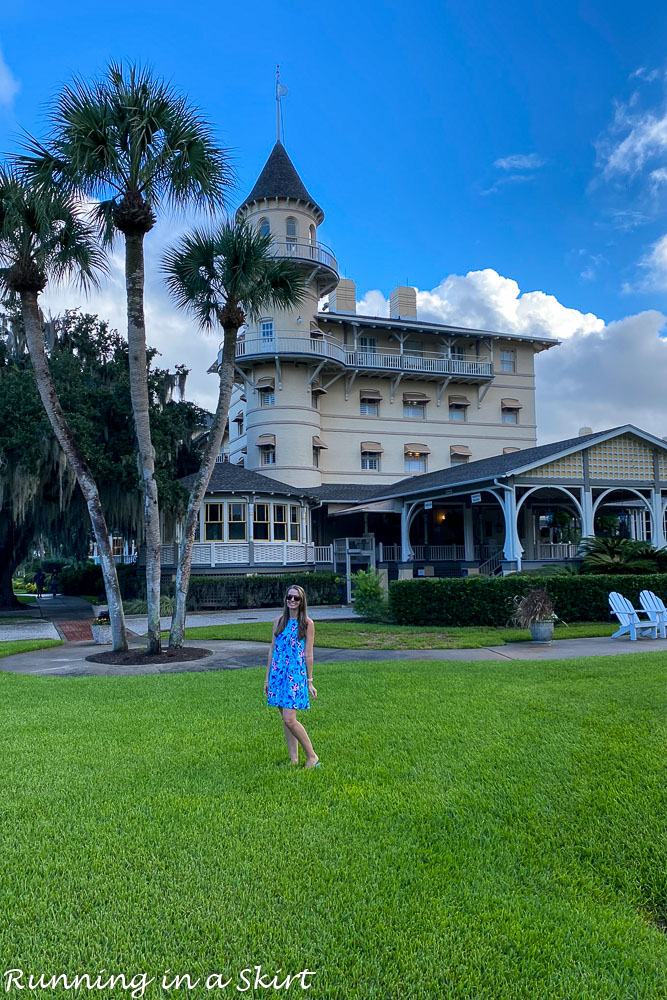 We explored the historic district and at lunch at the wharf.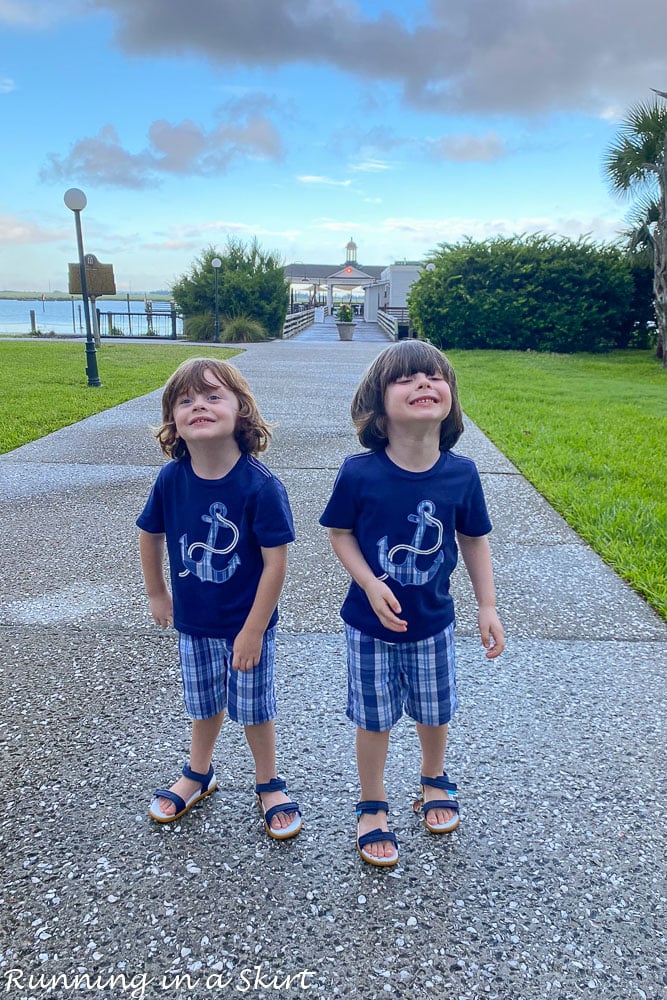 This is right before Jackson ate oysters, mussels, and shrimp for lunch. He kept asking for more. 🙂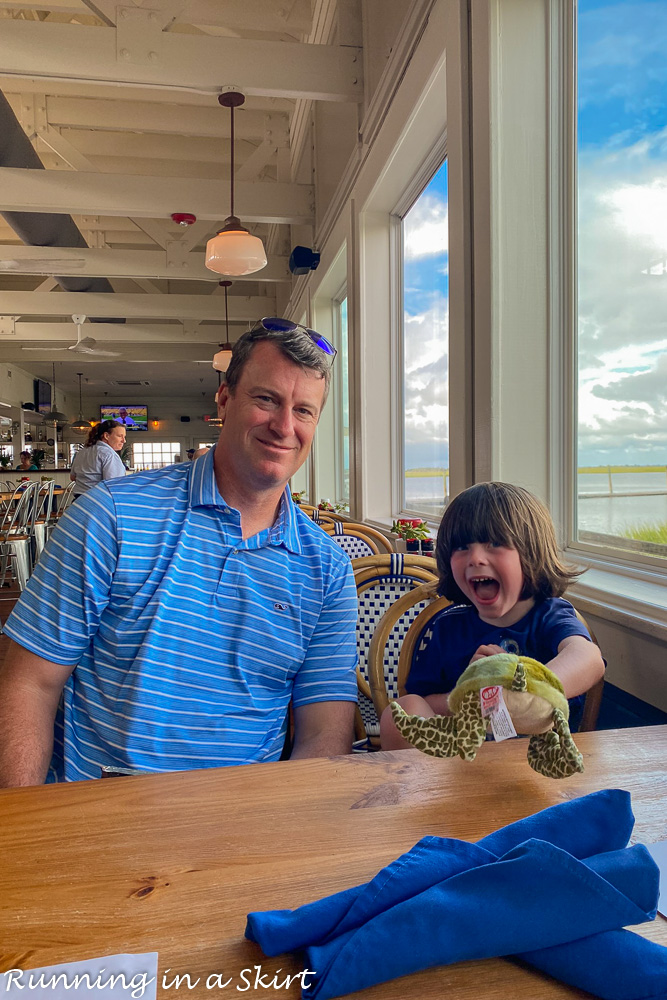 I also caught this one of the boys overlooking the ocean at high tide.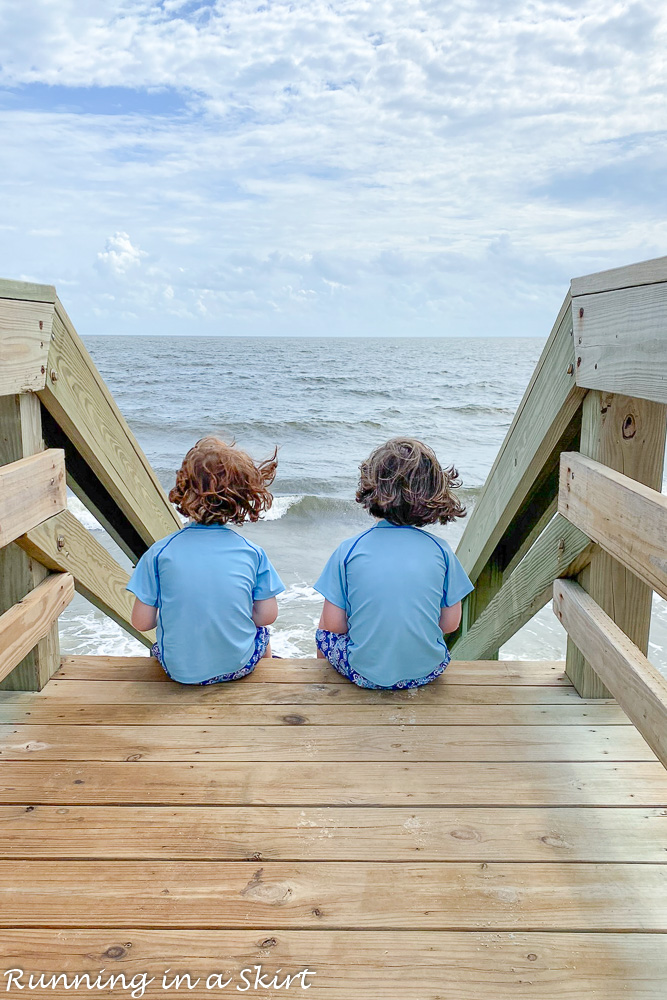 And it's not a beach trip without some time on the beach! Jackson was all about jumping in the waves.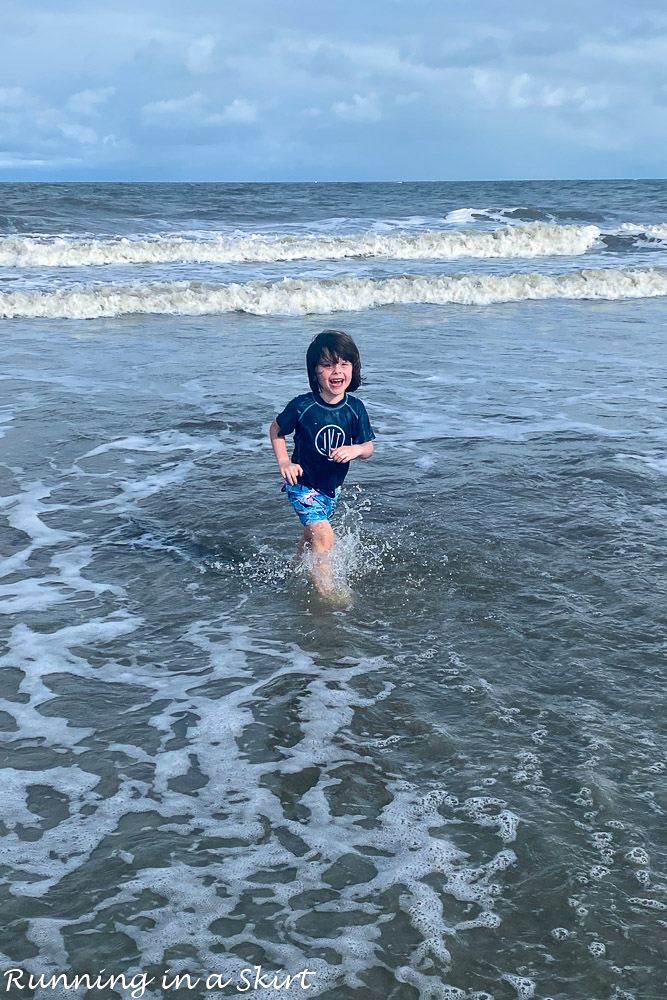 And so was Hunter. They are both such beach boys.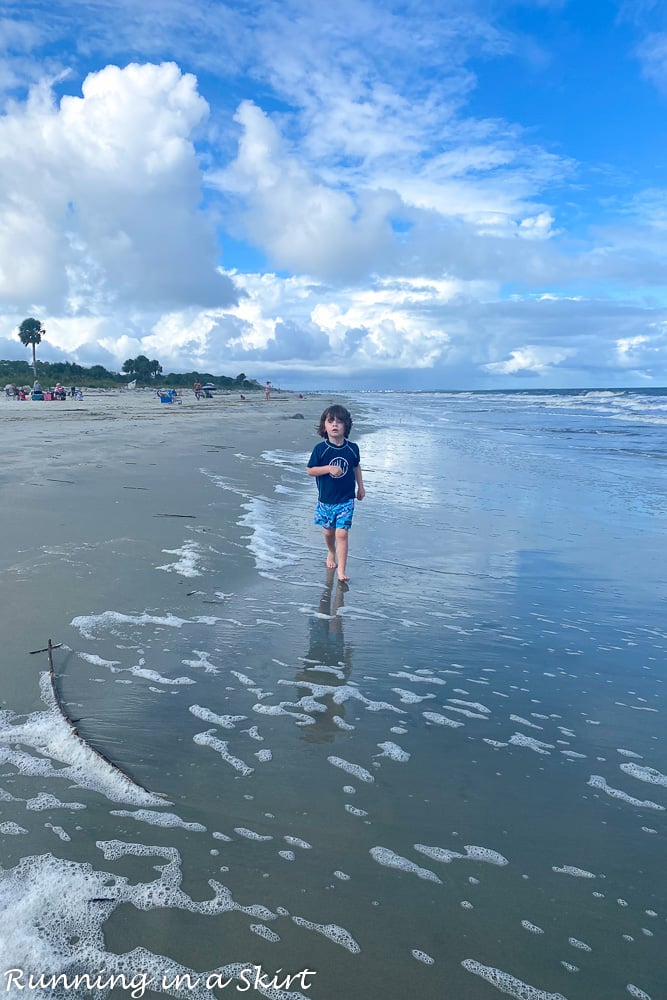 What a wonderful weekend! I love squeezing out one more beach adventure this time of year to hold onto summer a bit more. I guess now I can truly start to embrace fall!
Keep watching the blog for more travel posts on Jekyll Island. It's a really cool spot that I know you'll want to add to your travel list too.
More Jekyll Island Travel Infromation: