Easter weekend was absolutely lovely. We had another cold circulating through the family so we stayed at home, but it was actually really nice.
The day kicked off with Easter baskets.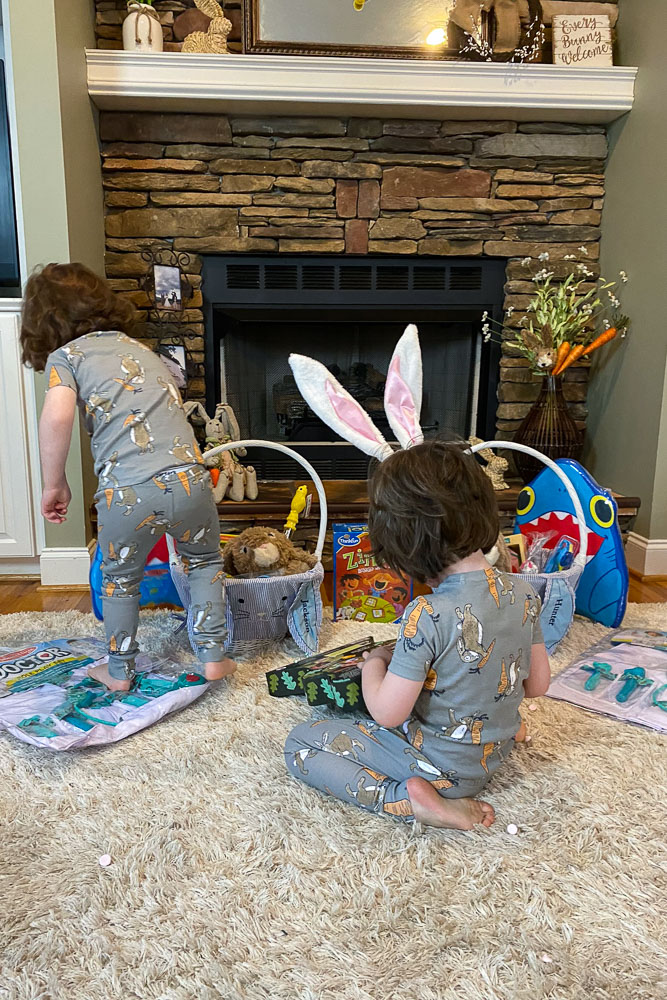 They were so excited. And you really can't beat how 3-year-olds are with new presents.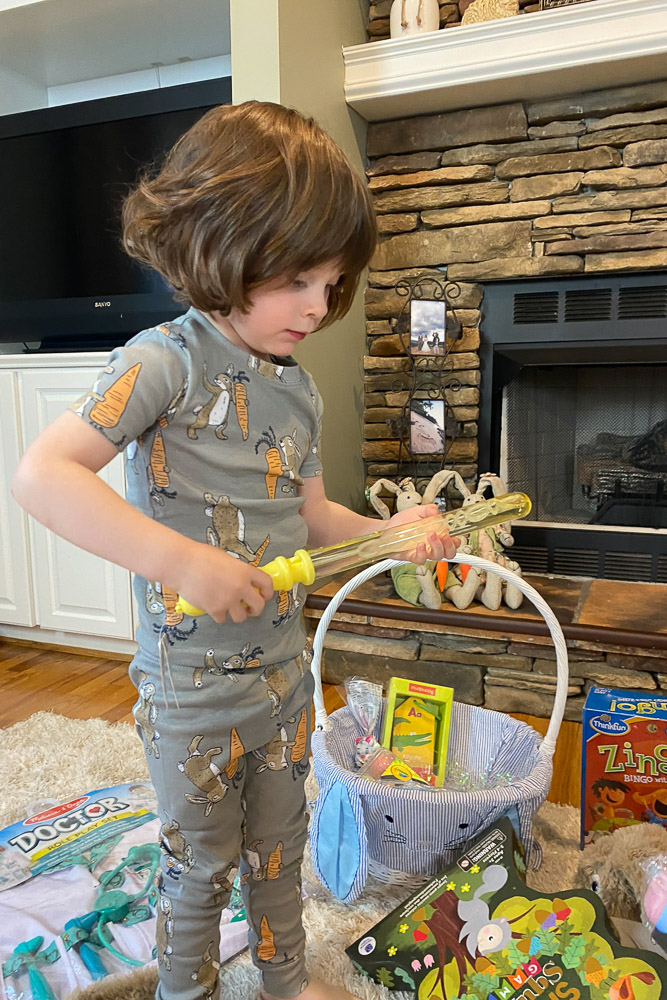 Jackson was excited about the goggles I got him for our upcoming beach trip.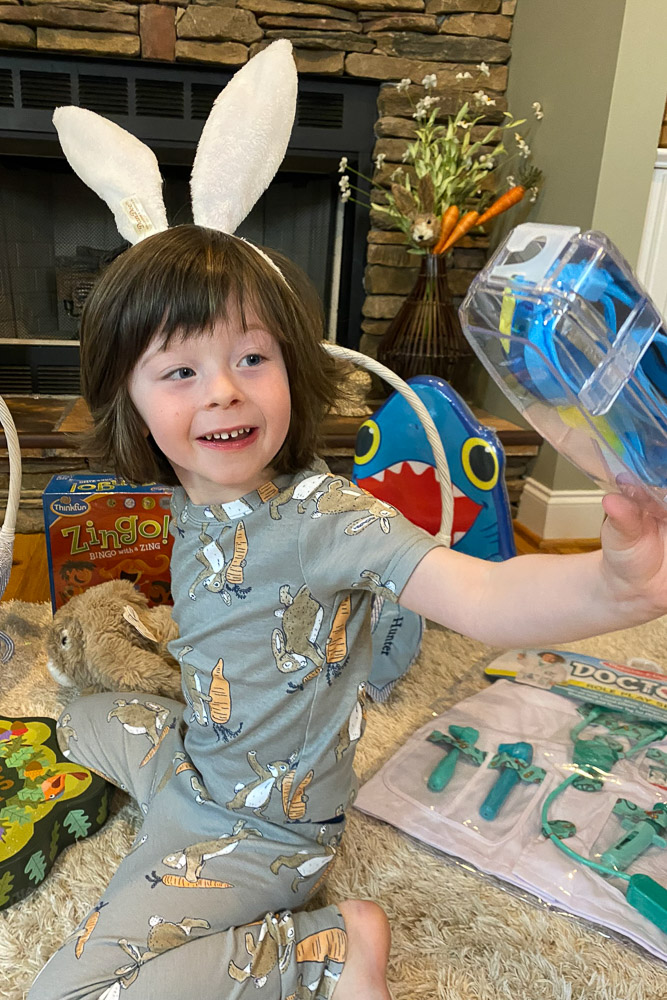 These little bunnies could not be cuter!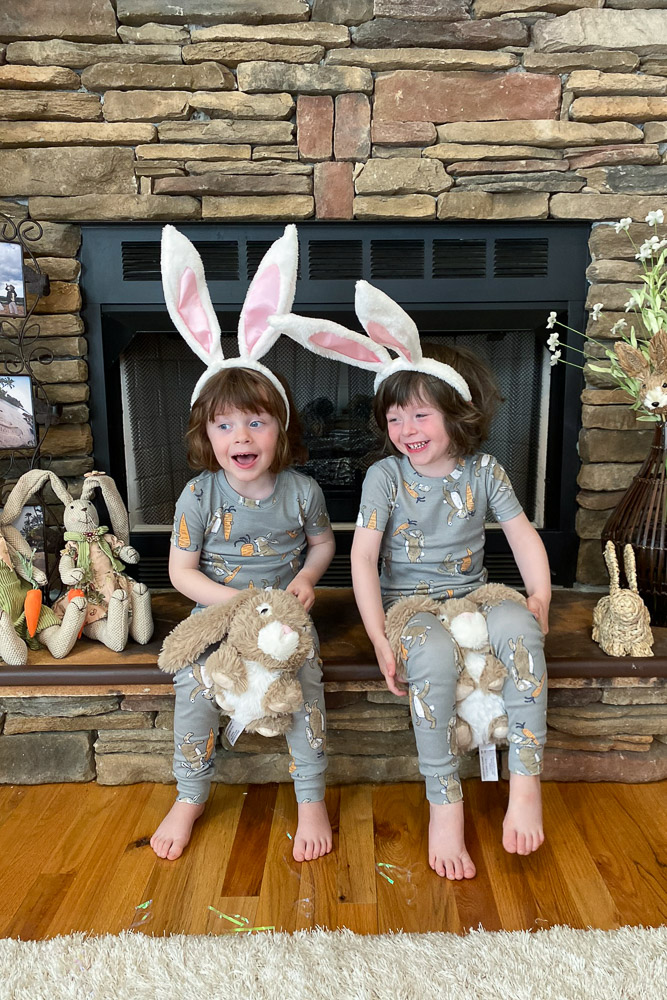 After our baskets, we took the party outside for our own Easter egg hunt. After doing this for three years in a row, it really feels like our own tradition now.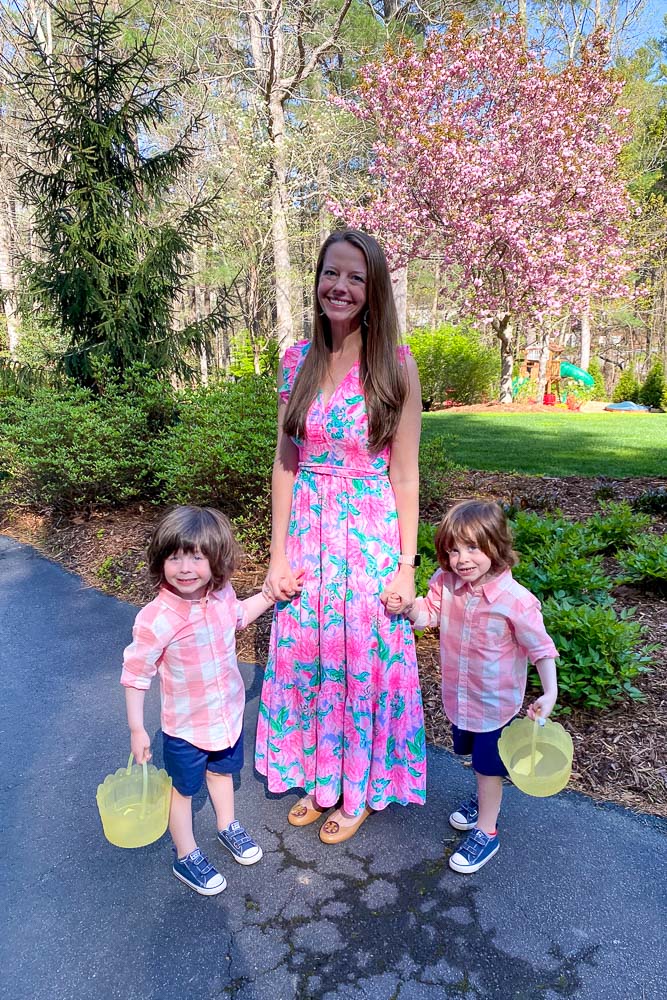 I did a lot more eggs this year and they had so much fun.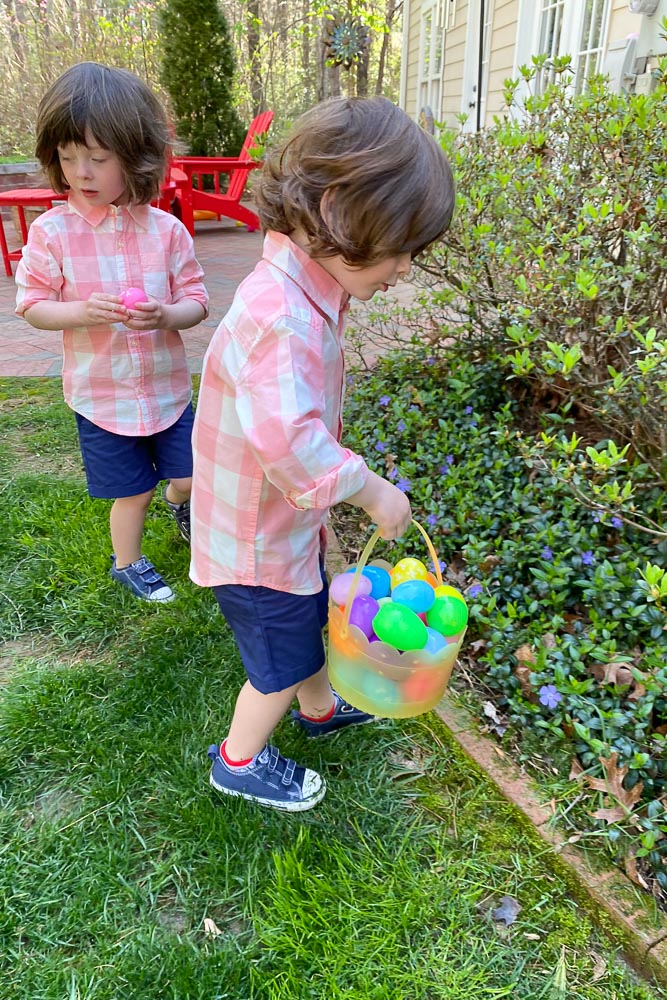 It is literally the cutest thing ever and one of my favorite things we do all year.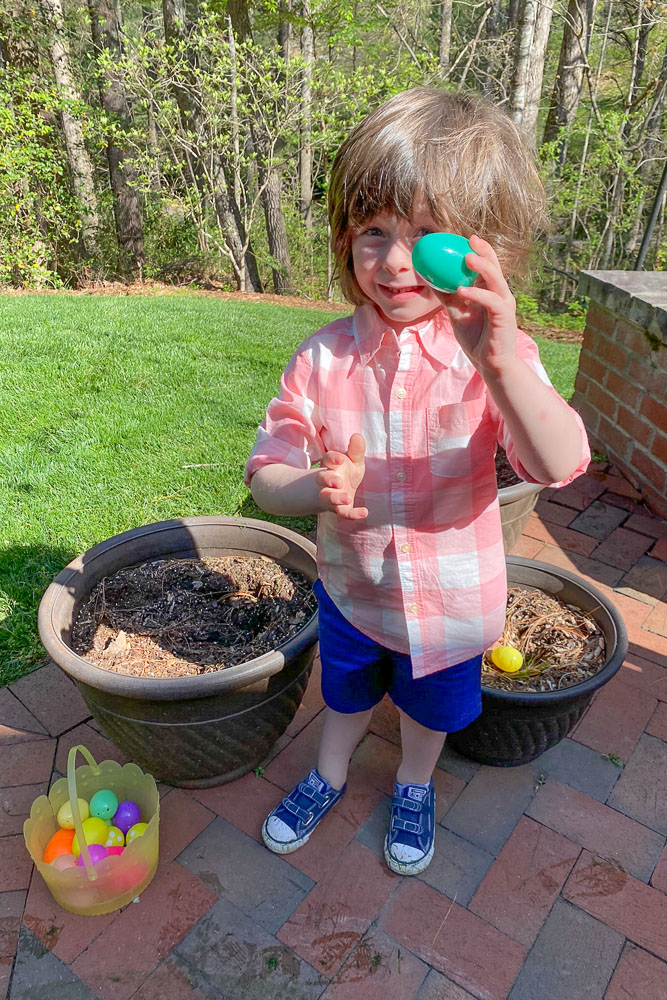 The boys had so much fun the Easter bunny came back during their nap and hid them all again. 🙂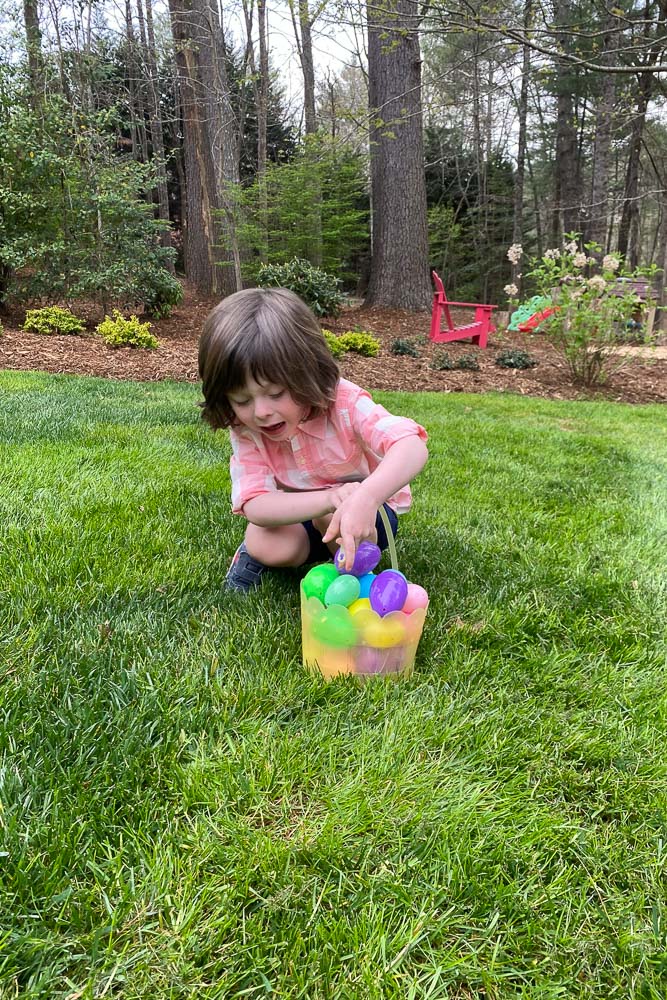 I leave you with some cute Easter pics I got of the twins. They were total hams here.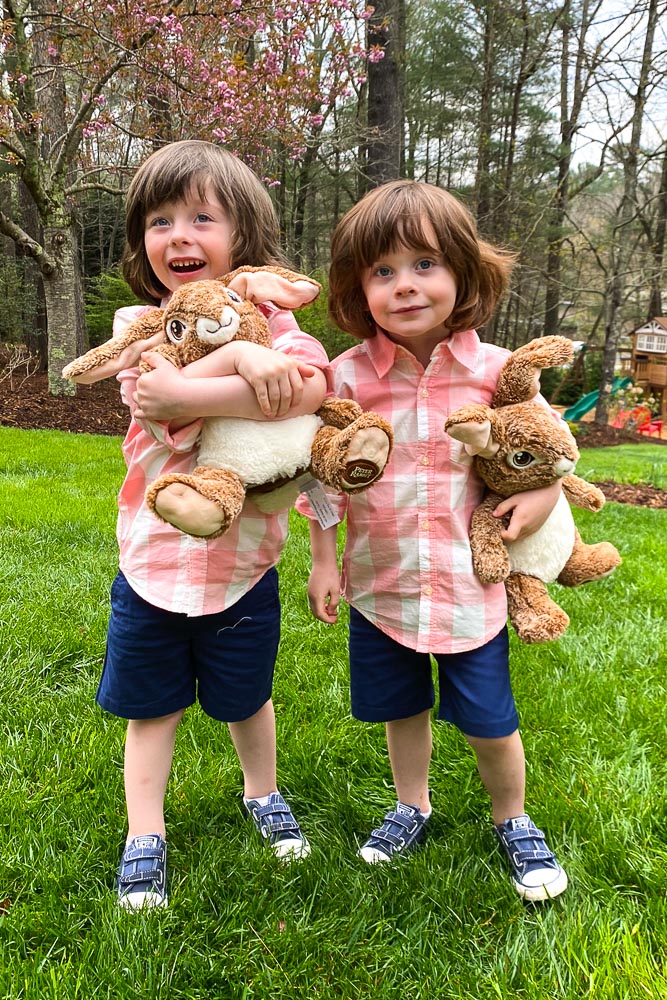 And this one too.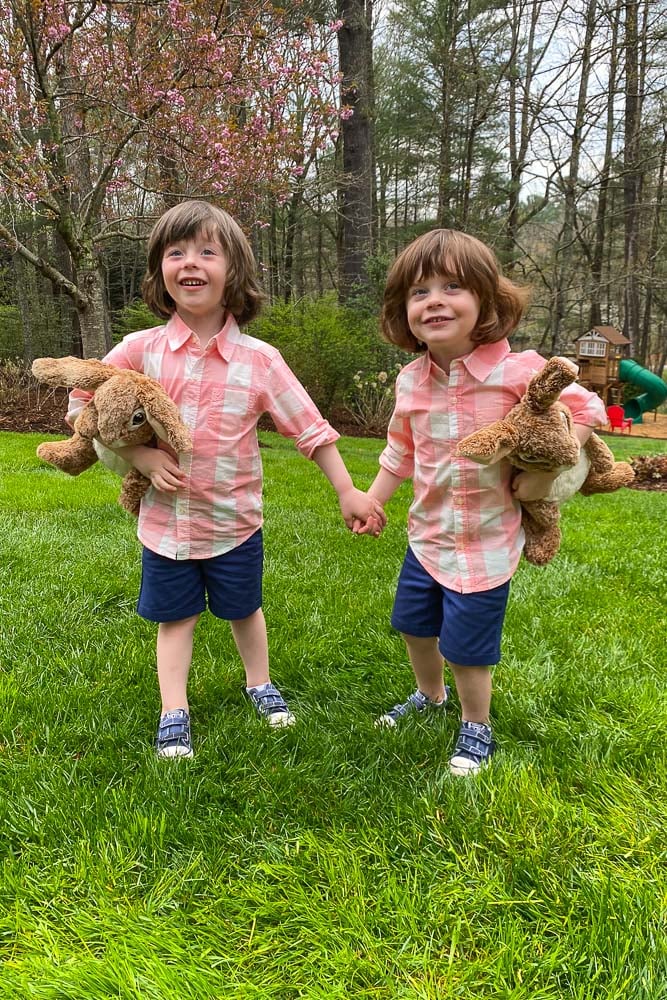 And here's two of Hunter...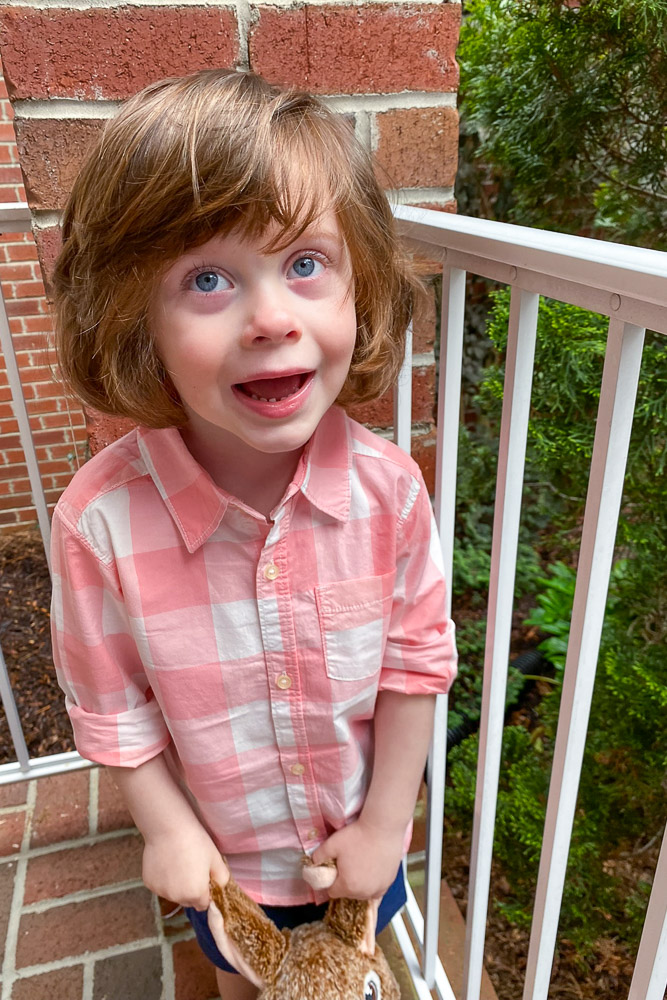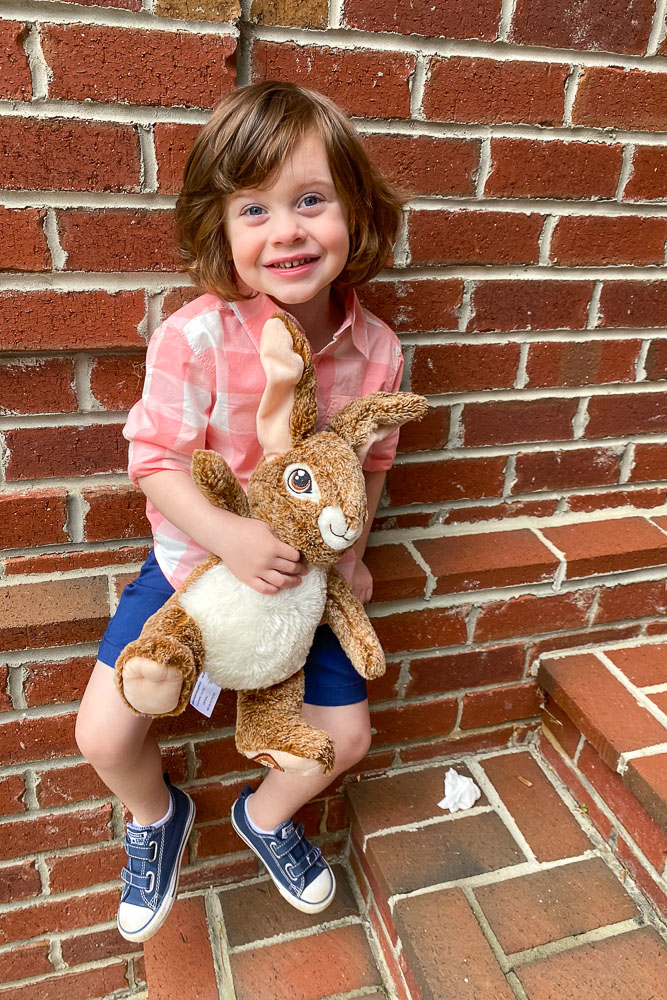 And two of Jackson... 🙂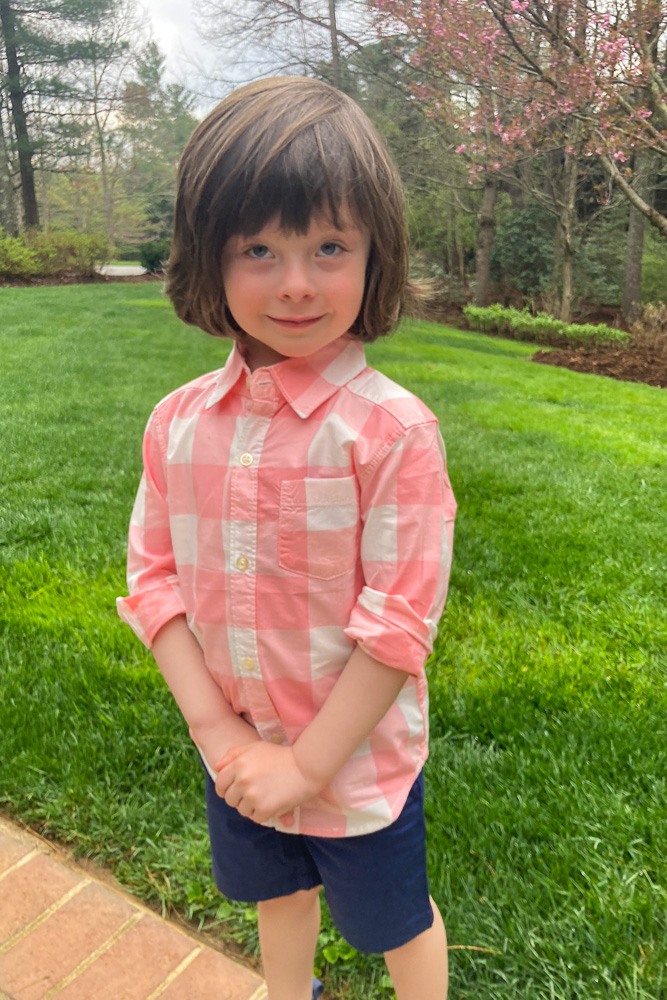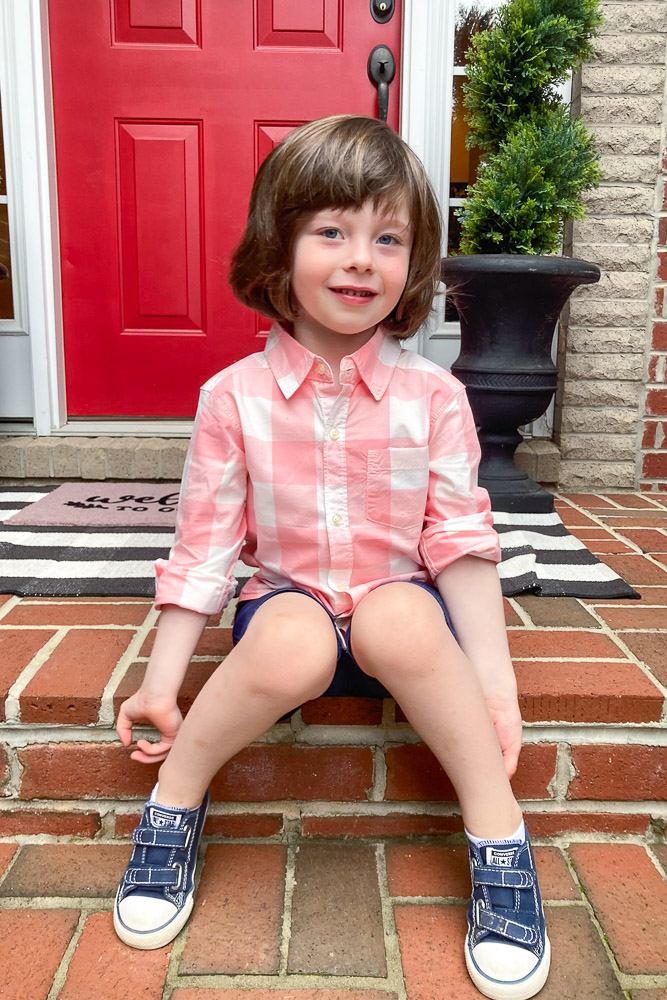 Easter is always one of my favorite days of the year and this year did not disappoint! I hope you had a blessed holiday too.