This post is sponsored by the Plant-Based promotion at Publix. The opinions and text are all mine.
Making Plant-Based swaps in the kitchen has never been easier! Here are a few of my favorite vegetarian and vegan options in stores that the entire family will love.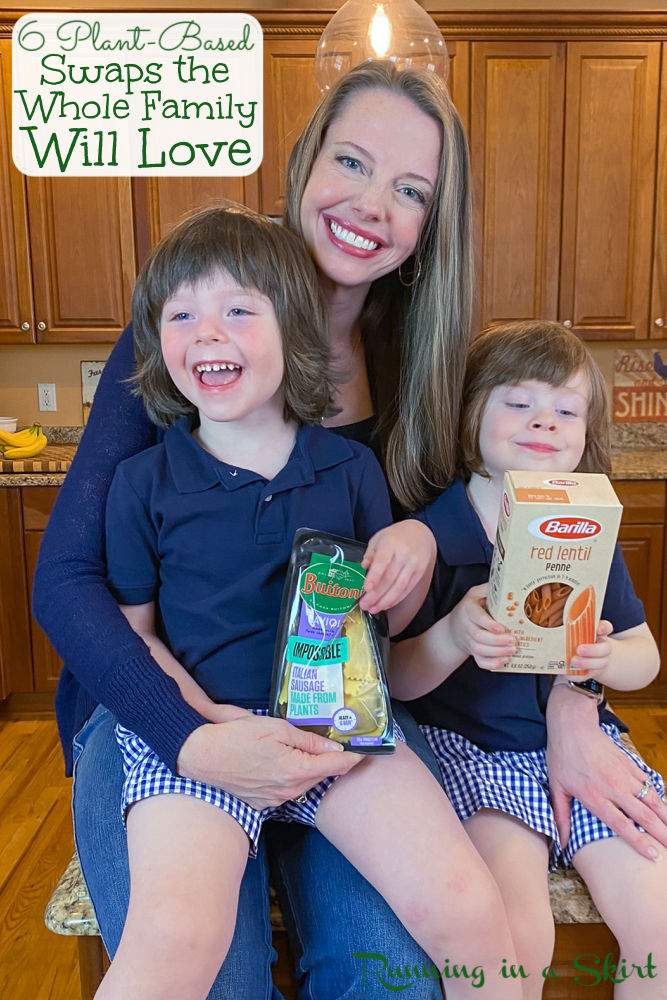 Plant-Based Swaps
When I stopped eating meat in 8th grade, it was a totally foreign concept to my family that someone could live a healthy life as a vegetarian—pescatarian. I had to do some research to show them it was possible, but it still wasn't something that was easy. I got funny looks from friends and family for years when I told them I don't eat meat. It really wasn't mainstream at all, and to get any type of meat alternatives or even tofu, you had to go to the single small specialty health food store in town.
How times have changed.
The plant-based food movement has taken off, and now it blows my mind at the options available in everything from fast food to traditional grocery stores. Stores like Publix have plant-based, vegetarian or vegan options for nearly every type of meat, cheese, and egg. You really don't have to feel like you are missing much at all when you make a swap to a vegetarian diet anymore. It's easy to find plant-based food, AND it tastes really good.
Now whether you want to be a full-time vegetarian, vegan, or pescatarian or just swap some of your meat for plant-based alternatives, it has never been easier to find lots of healthy options at the store. The boys and I went the other day and came back with so many goodies.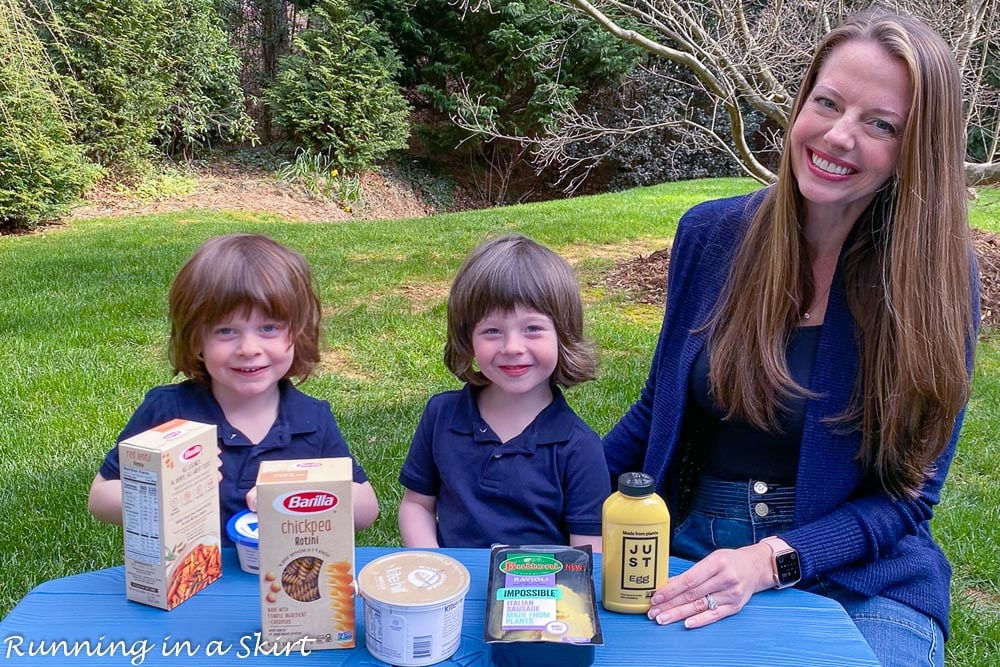 Publix has a delicious spread of plant-based swaps that make eating even just one meal without meat a breeze! They have an Extra Savings Plant-Based promotion running now that features many of my favorite products and vegan swaps.
These are just a few of the items in the promotion, which include some great prices, making it the ideal time to try some of these delicious plant-based swaps.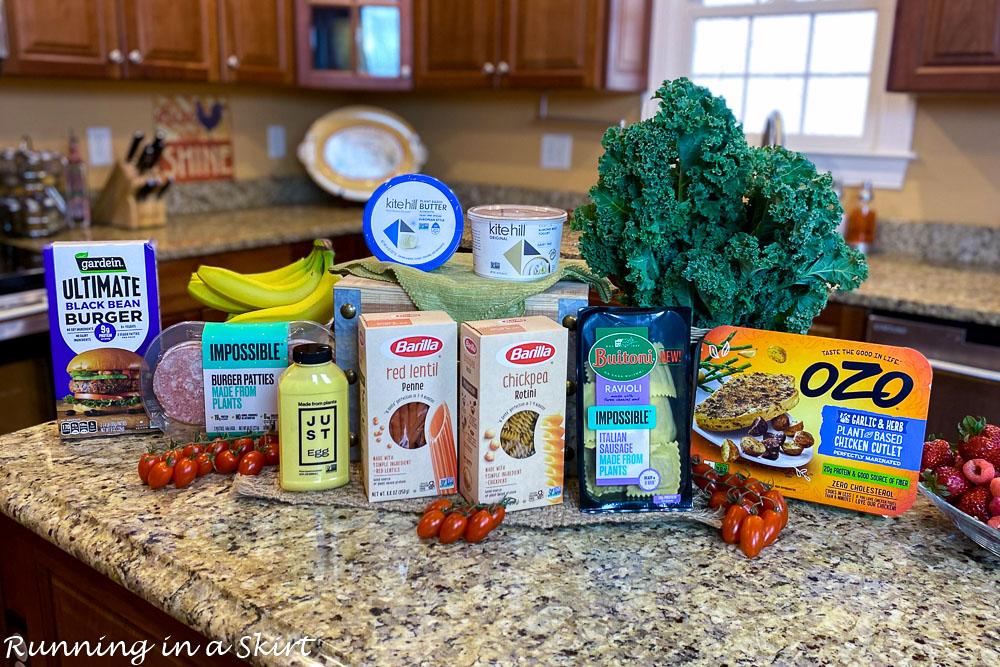 Even if you aren't interested in being a full-time vegetarian or vegan, I highly recommend just trying some of these products for easy plant-based foods. Even just eating a few more plant-based meals a week can make a big difference in your health and help the environment. Plus... it's a tasty way to eat.
My boys have been raised eating this way (some meat and some plant-based), and we are all fans of these swaps!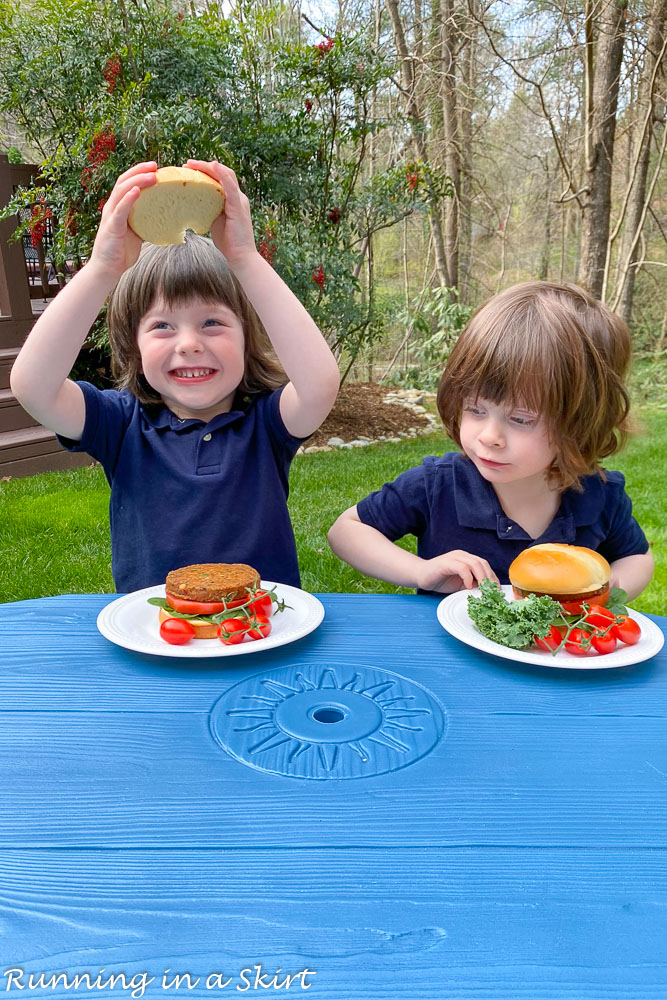 6 Plant-Based Swaps the Whole Family Will Love
Click To Tweet
5 Easy Plant-Based Swaps the Whole Family Will Love
Veggie Burgers
Packaged veggie burgers have come a long way, my friends. They used to be boring, lacking flavor and dried out BUT they aren't anymore. There are some REALLY tasty options out there that are truly elevated and something anyone can enjoy... vegetarian or not!
Next time you are having a burger night, try a plant-based burger instead.
There are two options available in the Extra Savings Plant-Based promotion. The Impossible Burger Patties are on sale for $3 off. The Gardein Ultimate Plant-Based Burger is on sale for $1 off. The Gardein Ultimate Plant-Based Burger comes in four yummy flavors, including regular, Black Bean, Italian-Style Chickpea, and Falafel.
Both are frozen, so you can stock up for summer cookouts.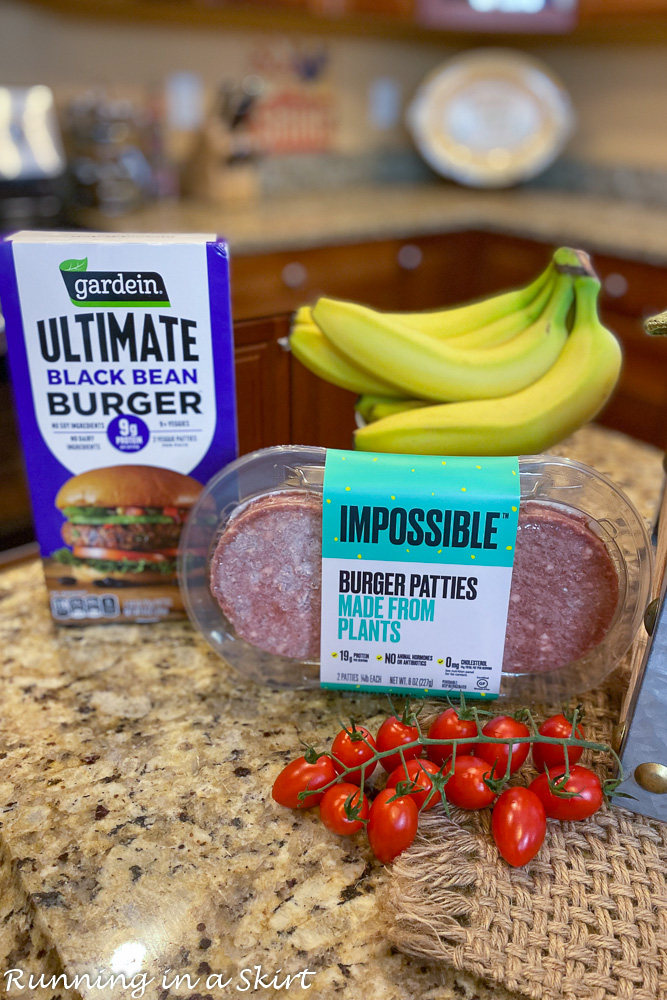 The boys and I love these plant-based burgers, so I made them for dinner for us the other night.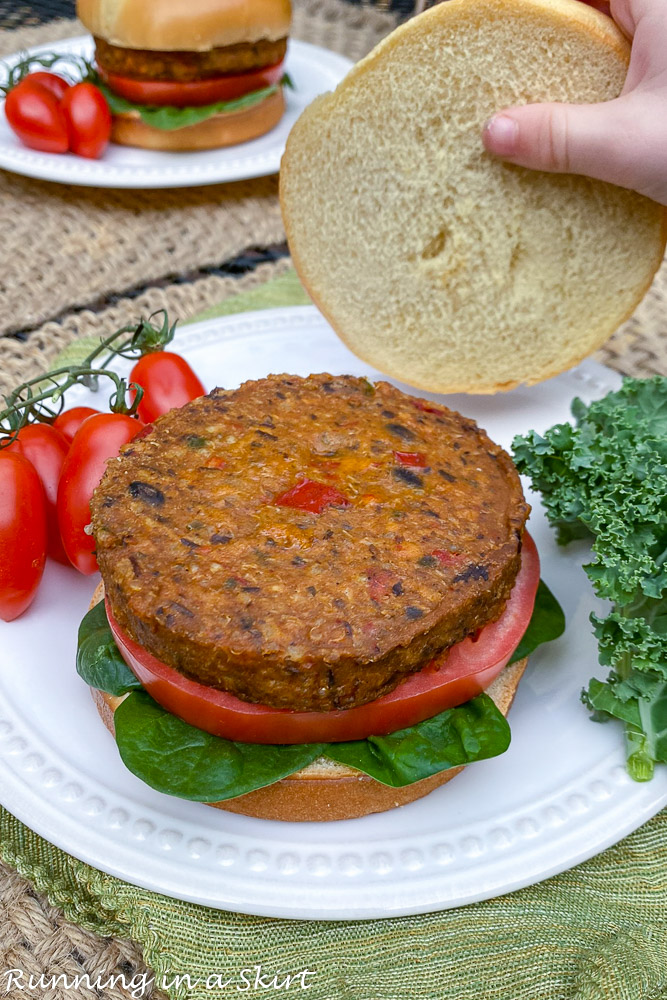 They are not dried out at all, are infused with a sauce, and are super flavorful.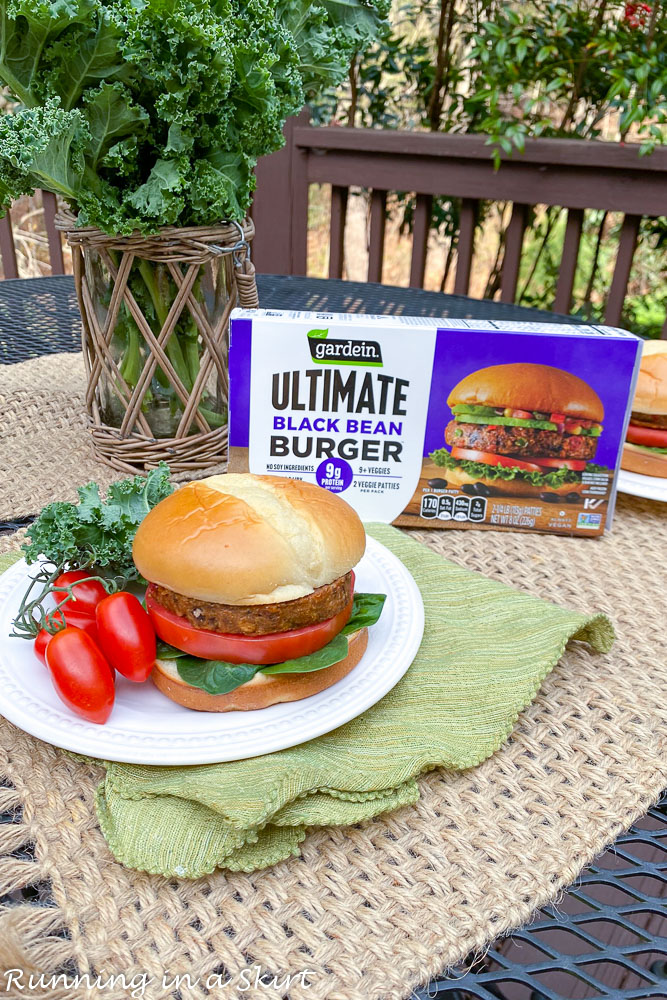 Stack them high with your favorite bun, veggies, and sauces for an irresistible meal.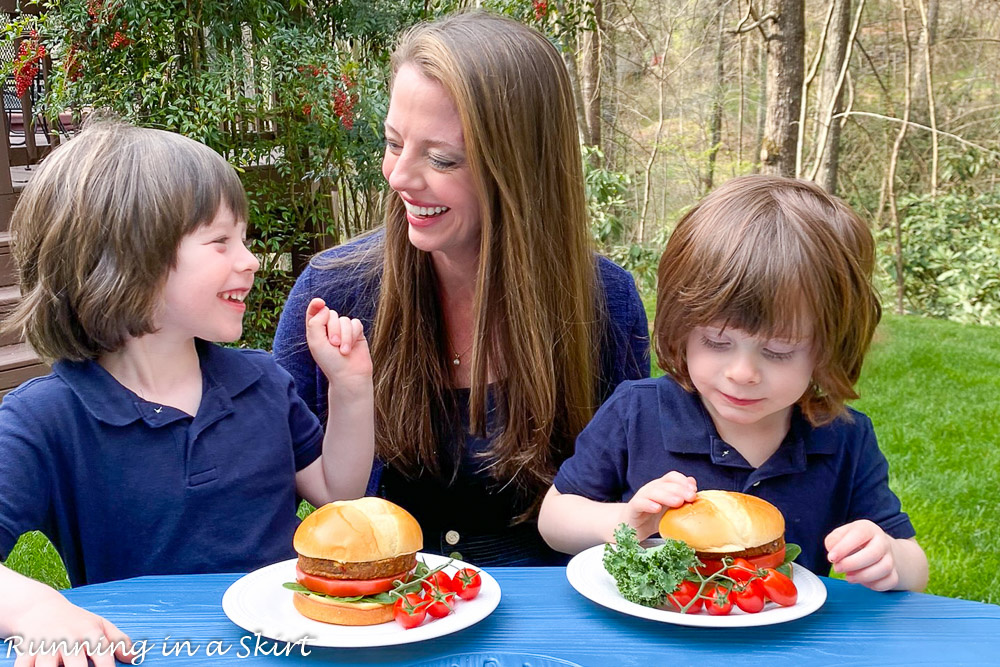 This plant-based swap is mother tested and kid-approved!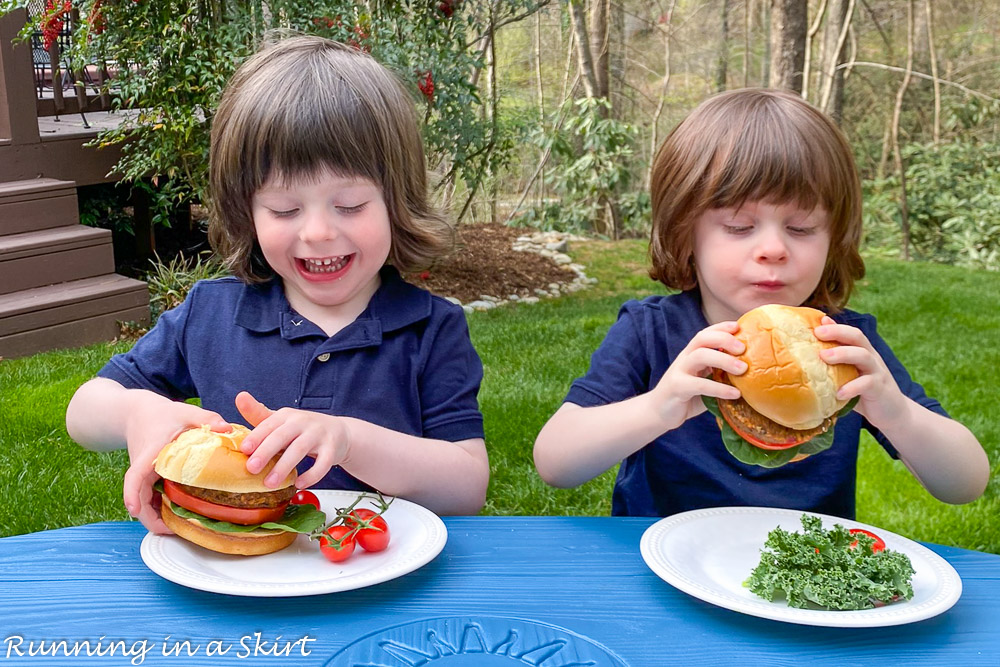 Dairy-Free Butter, Yogurt, or Cream Cheese
Cooking without butter, yogurt or cream cheese can be hard, but now there are some really tasty and simple plant-based swaps. Kite Hill offers some of my favorite swaps and I love their yogurt, butter, and cream cheese. They are surprisingly creamy and full of flavor.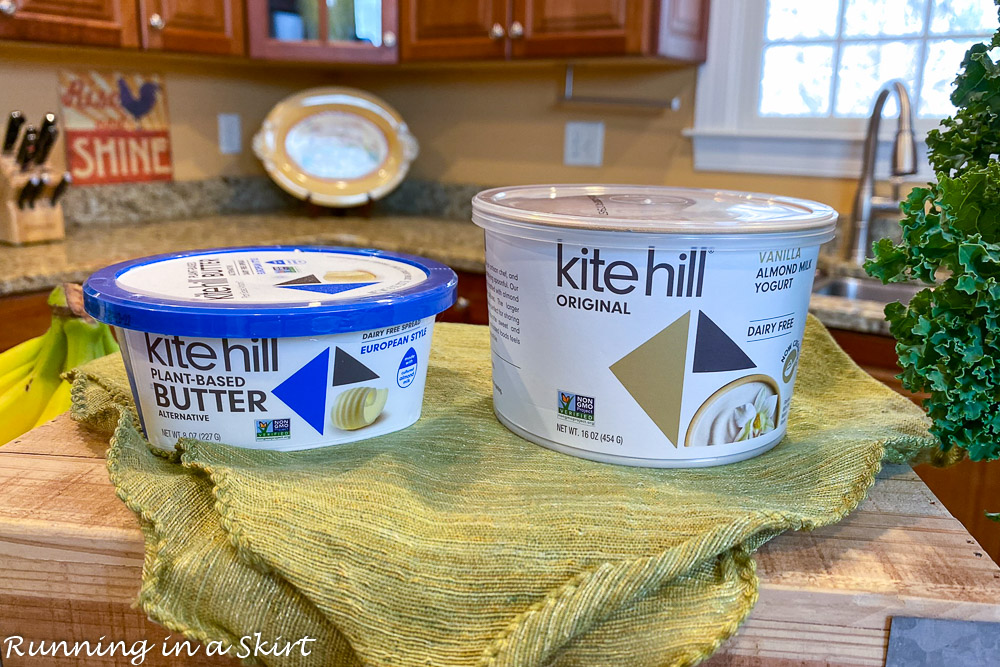 You can use them as an even swap as spreads or in your favorite recipes.
Kite Hill Dairy Free Yogurt, Butter, and Cream Cheese is part of the Extra Savings Plant-Based promotion too. It's on sale for 2 for $8.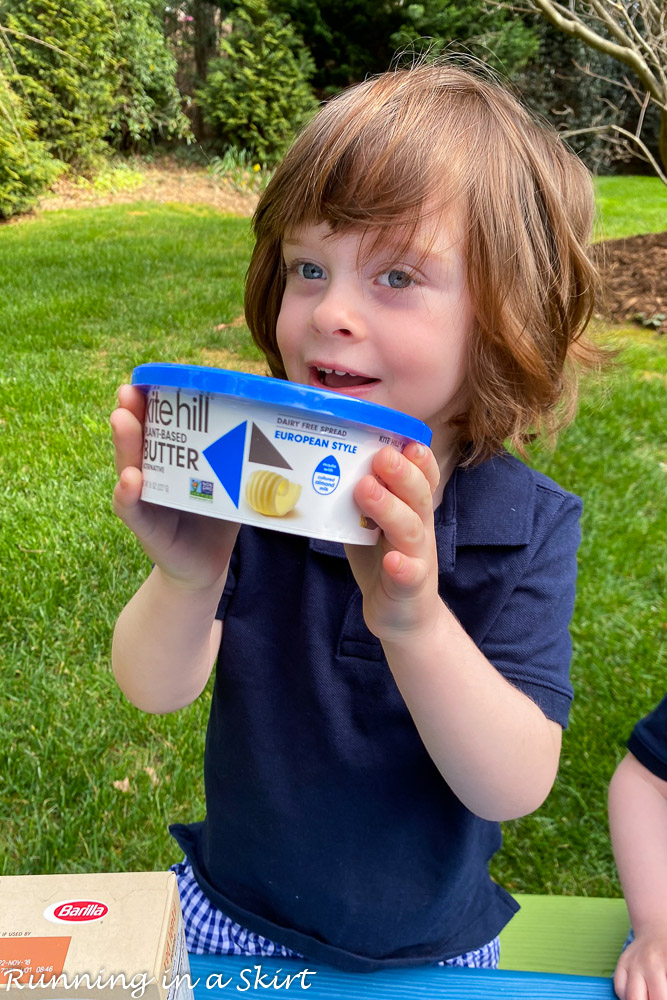 Chicken Dinner
Do you feel like you'll be missing your favorite chicken dinner when making some plant-based swaps! Faux chicken products have also come a long way. One of my favorites is Ozo Plant-Based Chicken Cutlet. It's super easy to make, really flavorful, and the perfect protein for a fast dinner. It has 20 grams.
Ozo Plant-Based Chicken comes in flavors like garlic and herb and salt and pepper. Just add your favorite veggies, and you are good to go.
They are part of the Extra Savings, too, on sale for $5.99.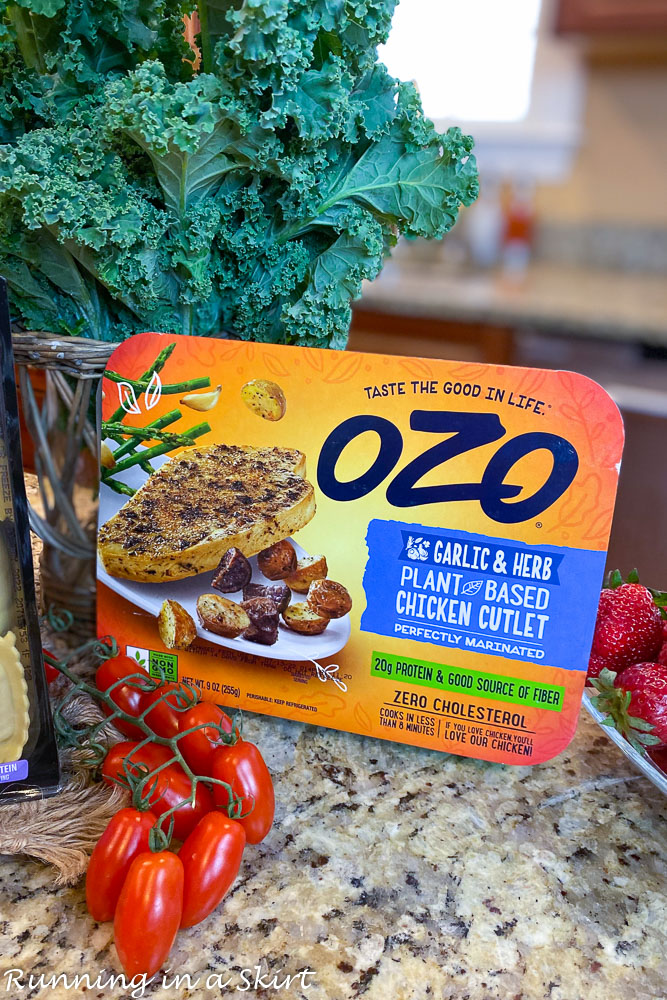 Vegan Eggs
Vegan Eggs? Yasss! It's now a very real and very tasty thing! Just Egg is a revolutionary plant-based "egg" scramble that you cook just like eggs. It's perfect for a fast breakfast and can be used as a scramble or in recipes like an egg sandwich or frittata.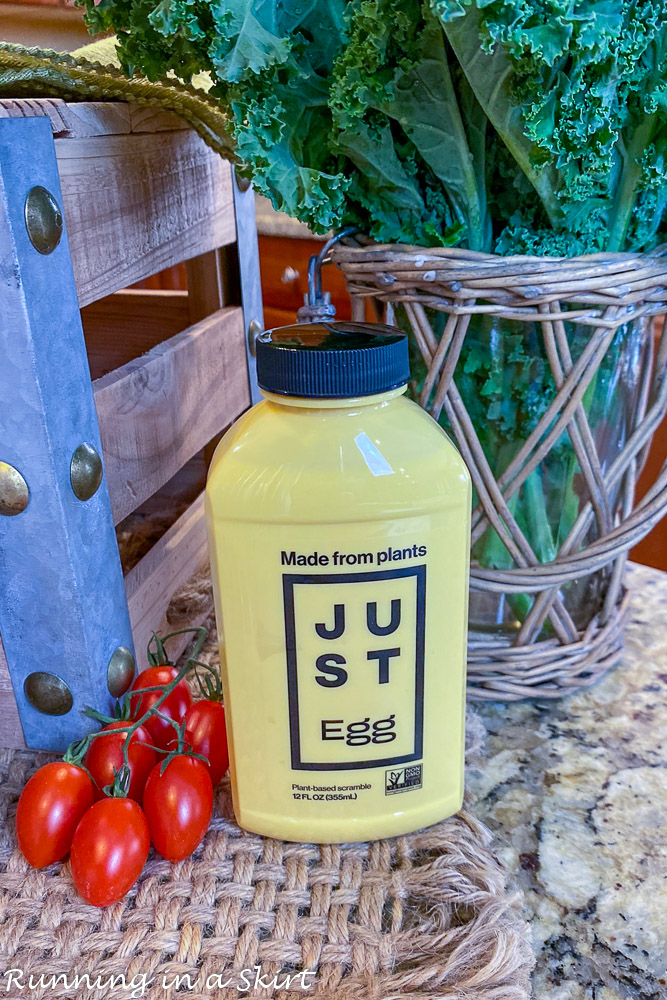 This is one plant-based swap that's easier than the original because you don't even have to crack the eggs.
It's also part of the Extra Savings Plant-Based promotion for $3.49.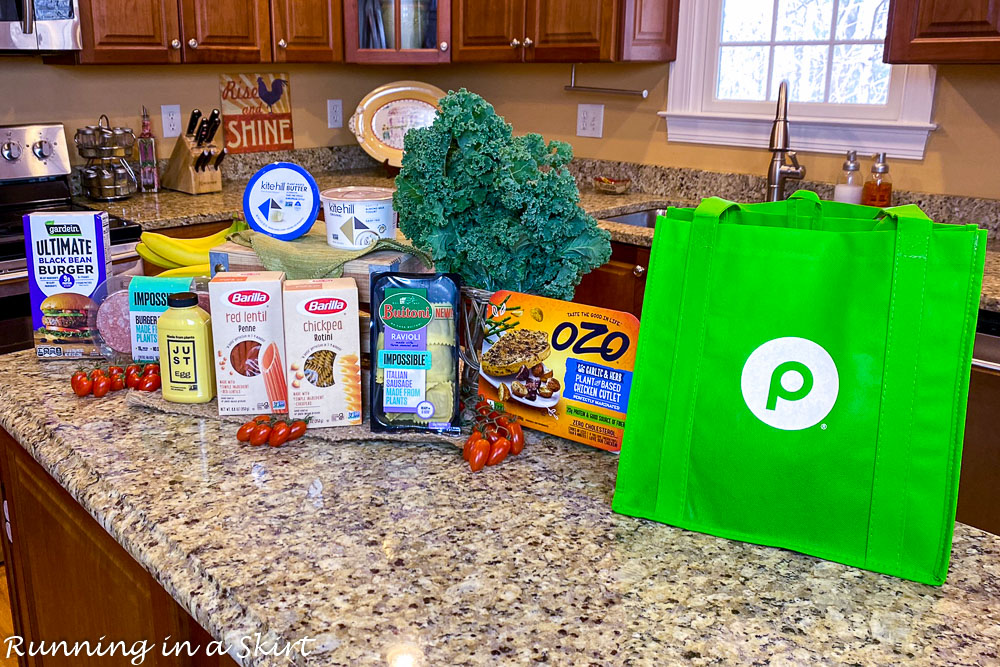 Elevated Pasta
Forget regular pasta, and you can now have pasta night with pasta made with even more nutritious ingredients AND more plant-based protein. Barilla Pasta has Red Lentil and Chickpea Pasta that has a nice serving of plant-based protein, making a great swap for any vegetarian or vegan meal.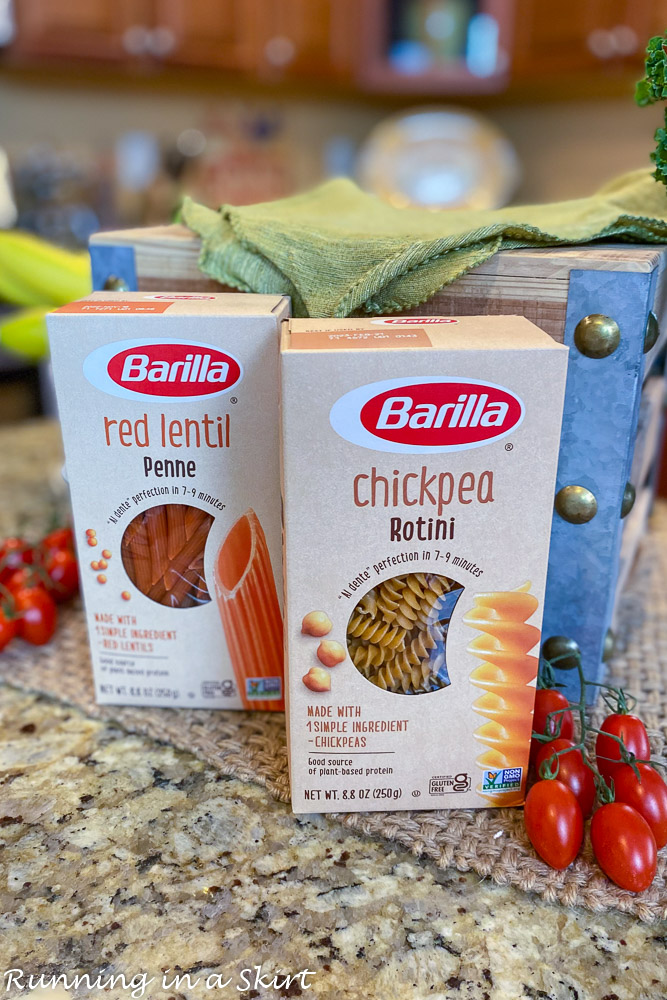 The boys are fans, and Hunter couldn't get enough of the "red pasta" which is his current favorite color.
In the Extra Savings Plant-Based promotion, it's on sale for 2 for $5.
Healthy Plant-Based Swaps for the Entire Family
Don't forget about the healthy plant-based swaps on sale at Publix. Visit Publix.com or head to your local Publix store and pick up the Extra Savings flyer which has all of these items I featured plus lots more.
If you don't see the flyer at your store entrance, just ask customer service for one and they'll get it for you.
There are so many great sales on plant-based products that are fun to try.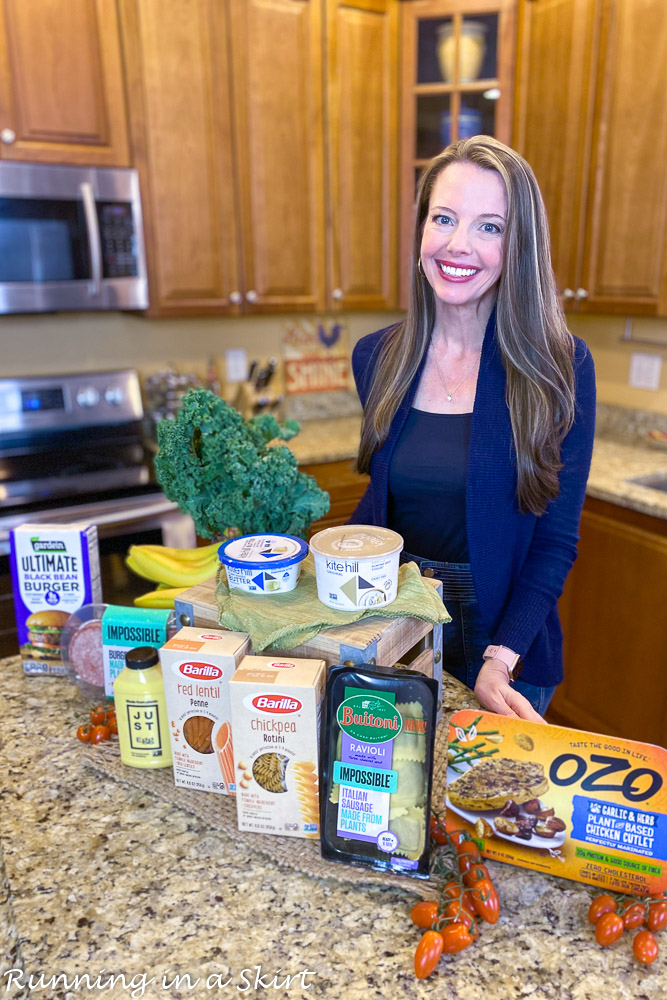 6 Plant-Based Swaps the Whole Family Will Love
Click To Tweet
Pin for later...