Hello from Amelia Island! The Hub's finally finished up tax season and we are taking a vacation to celebrate. We've been here all week and are heading home today. I've been posting some highlights over on Instagram and will share more from the trip here next week.
Before I left I put together this month's Currently... post and got a few new cute pics of the boys! Look at these smiles.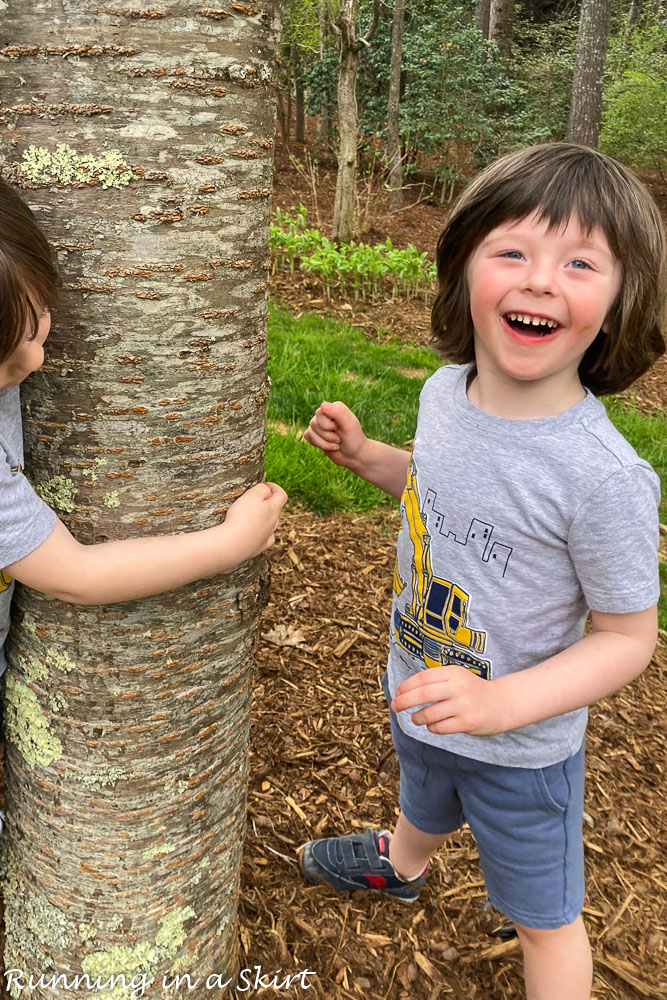 These laughing faces are so fun these days.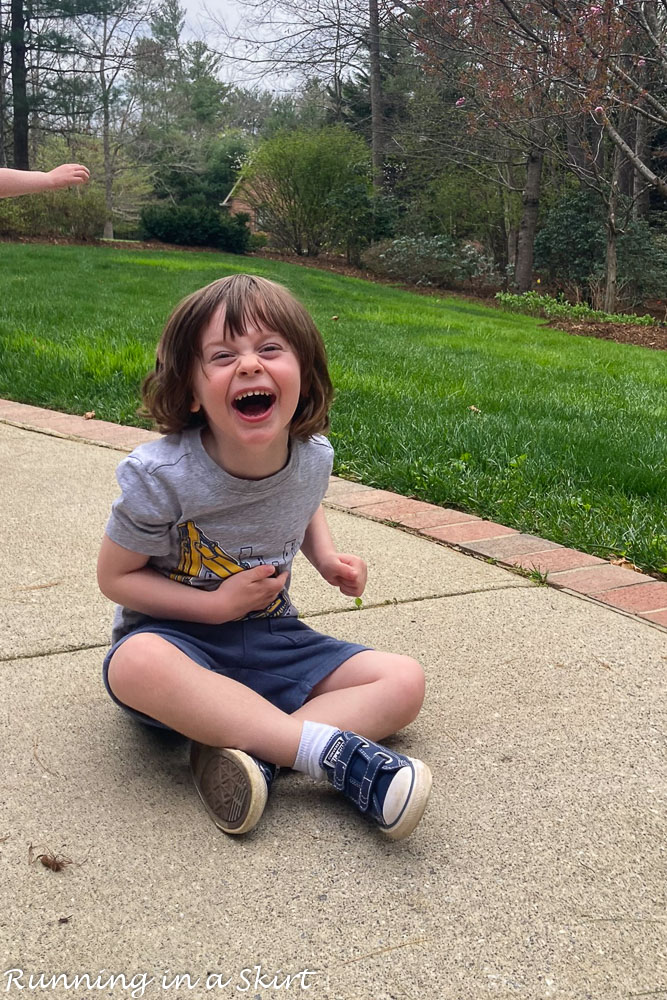 And here they are WAY too big in their little chairs.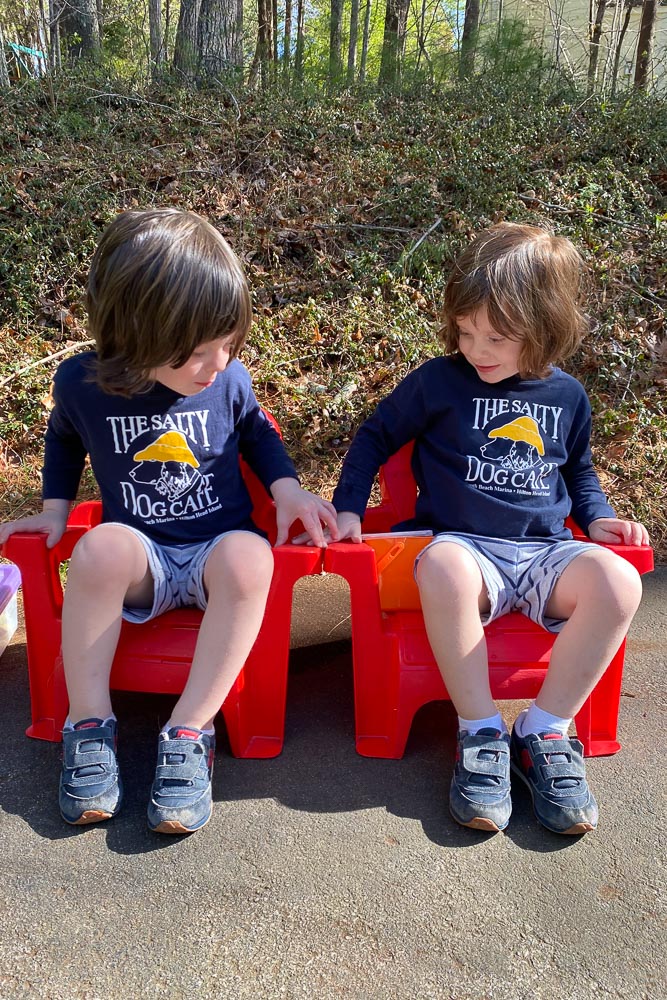 Here's what else has been going on behind the scenes.
Currently...
Reading...
I picked Hotel Portofino to read on the trip. It's been an interesting book based in the 1920's Italian Riviera. It's going to be a PBS show soon, which is also fun.
Listening...
There's a NEW Miranda lambert album and I'm here for it!
Watching...
I finally finished watching Dynasty on Netflix. If you are looking for a longer show to really get into, I highly recommend it. It took me months and months to watch it though.
I watched the Emily in Paris and Sweet Magnolias in the last couple of weeks of tax season. They are both super charming.
The Hubs and I started "For All Mankind" which is about an alternative reality where Russia won the space race. It's a pretty interesting and thought-provoking show so far. If you're a fan of space travel or US history, you'd like it!
Wearing...
I got these shoes in white with gold accents to wear and I'm loving them. I realized I wanted some tennis shoes that were cuter than my running shoes and these were perfect. If you order them, size down because they do run large. I had to send my first pair back. 🙂
Eating...
I've been on a seafood bender all week. Oysters with this view. 🙂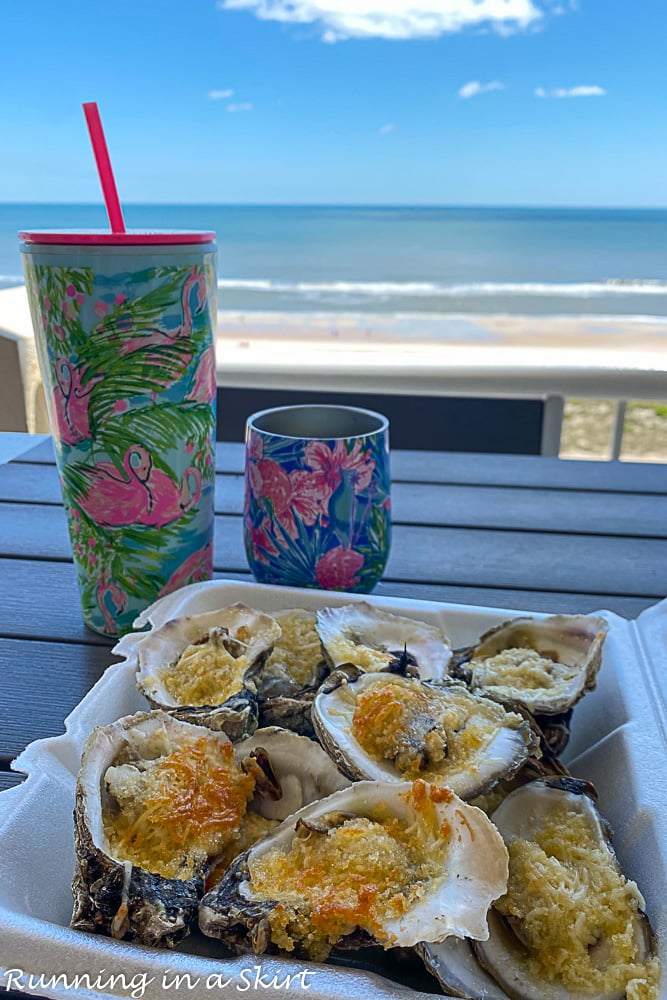 Drinking...
Since we keep getting sick I've really been enjoying this Yogi Elderberry Lemon Balm Immune and Stress Tea. I'm not sure if it's helping but it tastes good and was nice in the afternoons when I was coughing badly.
Indulging...
This trip has been one lovely indulgence after a long winter. We've enjoyed a lot of sunny days, seafood, and lots of family time. I find peace when I'm at the beach and get grounded again. We prioritize being able to travel with family trips like this and I'm so grateful we do.
Celebrating...
We are celebrating the end of tax season in a big way! The past two year's tax deadlines were extended so we missed the end crunch of tax season that's so stressful. This year was rough but I'm glad it's over and we get Daddy back. The boys have been sad to not have as much time with him.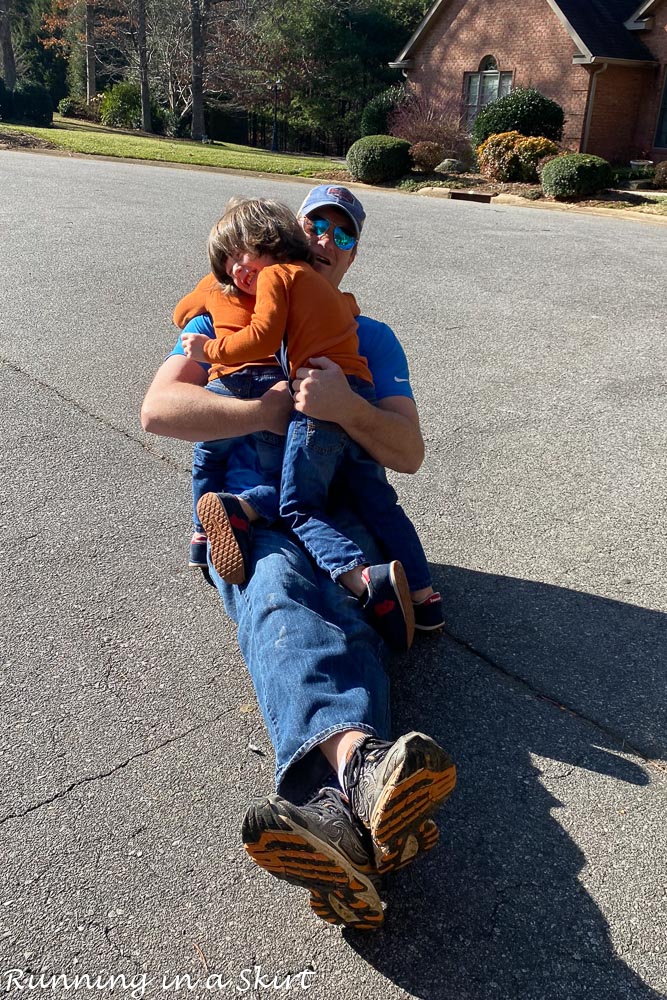 Anticipating...
I'm really looking forward to coming back to Asheville and planting our spring flowers and enjoying time at home this summer! I'm hopeful for somewhat of a normal summer where we can take the boys out and enjoy more things.
Praying...
I'm praying for peace in Ukraine. What's happening keeps getting worse and worse and my heart breaks watching it.
I'm also praying for health for my little family. We've had a lot of sicknesses passed around over the past few months and we could use some healthy vibes.
I've been doing a monthly Currently… post since August 2015. Catch up HERE! Thank you so much for reading today and for your comments.
This post contains Amazon affiliate links.
Your turn!
Answer one of the Currently… prompts above.