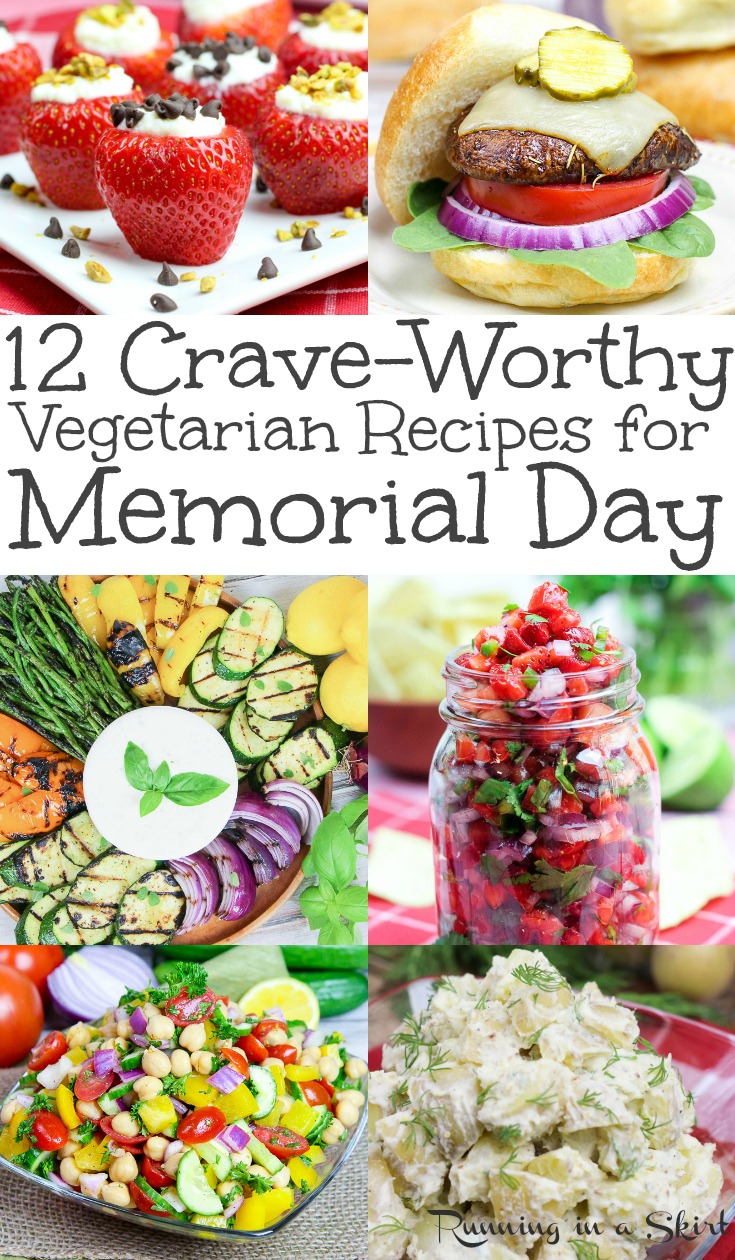 Memorial Day is a week from today! Start planning your crave-worthy menu with my 12 healthy vegetarian Memorial Day cookout recipes.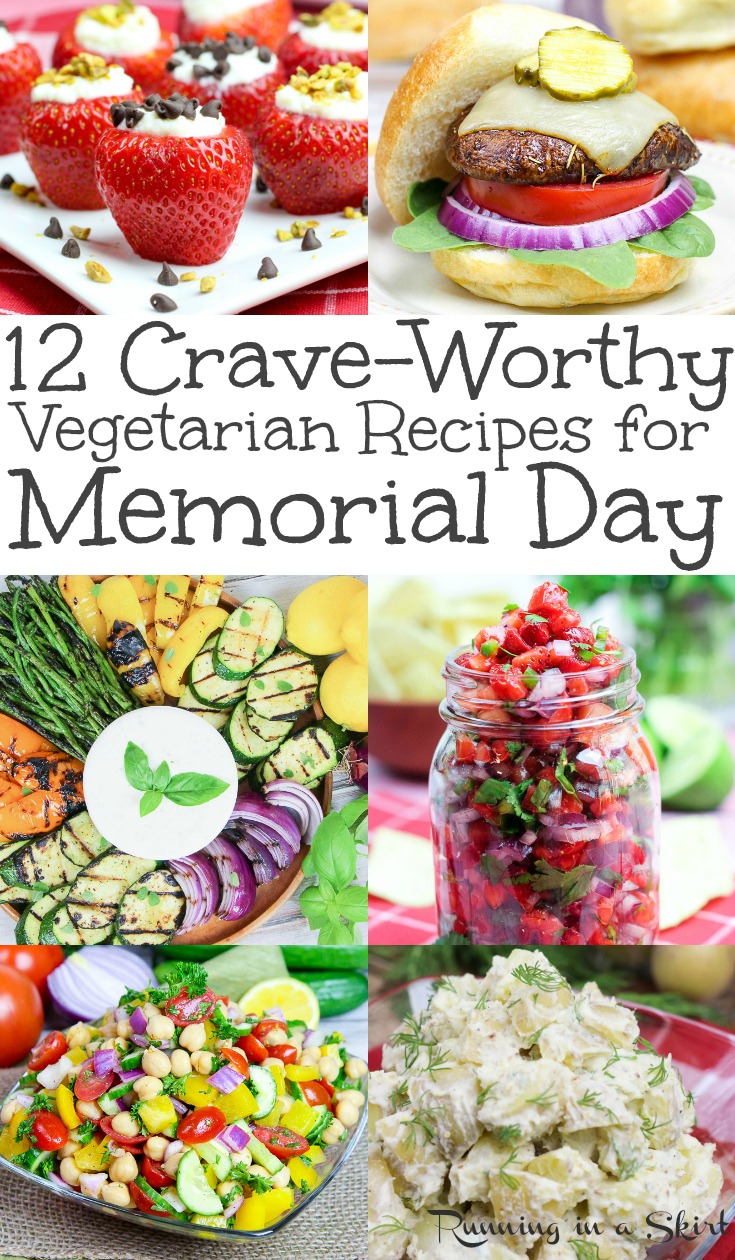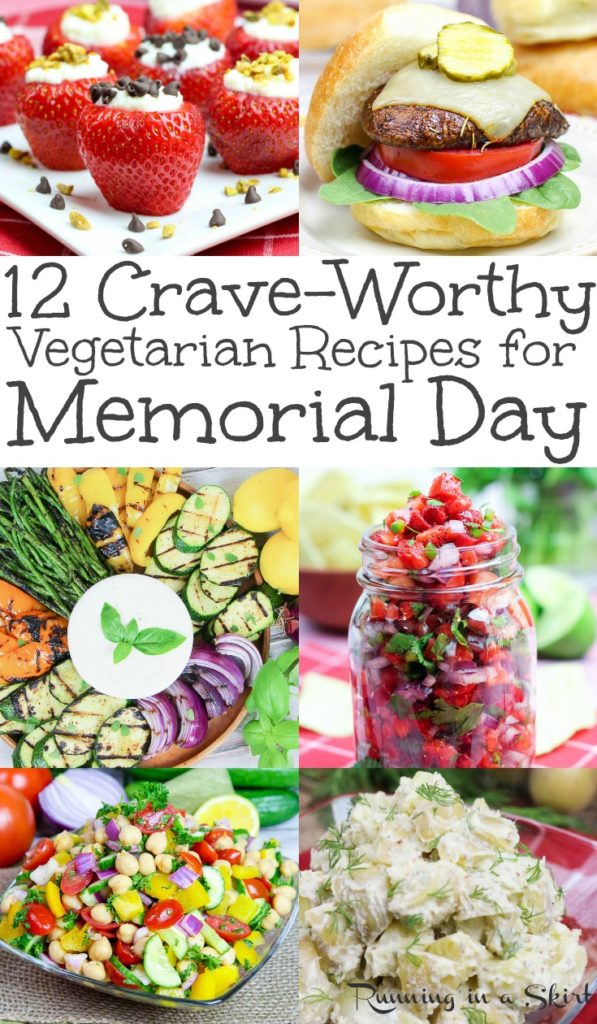 Hi guys!
True story... this weekend wasn't the most fun. I spent it doing a lot of housework and it rained A LOT but I'm so glad I finally got some stuff done. I figured it was the price I paid for running around so much the past few weeks. I'm really looking forward to next weekend though when I'm going to have some fun for Memorial Day weekend. I always like to have a little cookout... sometimes I invite friends over and sometimes it's just the Hubs and I, but it's always a good time and involves lots of good food. To get a jump start on menu planning for the weekend I decided to put together some of my favorite healthy vegetarian Memorial Day cookout recipes. These are my tried and true FAVORITE summer foods that make an appearance at my table year after year. I hope you will consider giving some of them a try this weekend. Everything on here is approved by my meat eating hubby, so you know whether you're a vegetarian or not these are some recipes you'll love.
12 Healthy Vegetarian Memorial Day Cookout Recipes
Fruit salsa is a must have a Memorial Day cookout. I picked my strawberry salsa to make this list because those ripe berries are perfectly in season right now. However, you could also try Peach, Pineapple, Mango, Watermelon or Mango Avocado Salsa!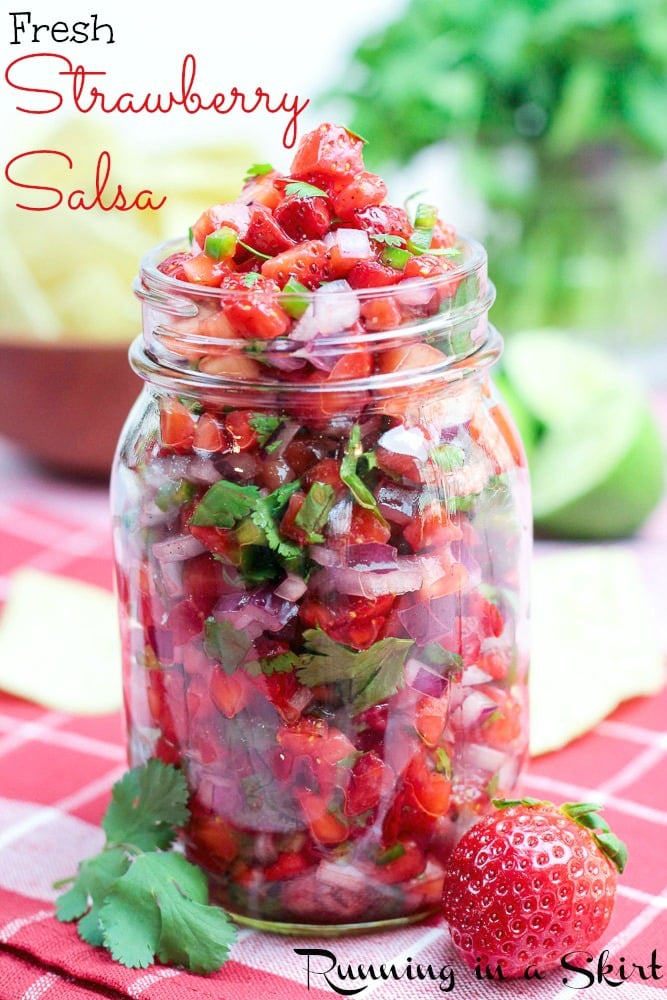 Looking for the perfect homemade veggie burger? My Black Bean Burgers are packed with flavor, are easy to make and even freeze well. They are the perfect addition to these vegetarian Memorial Day Cookout recipes.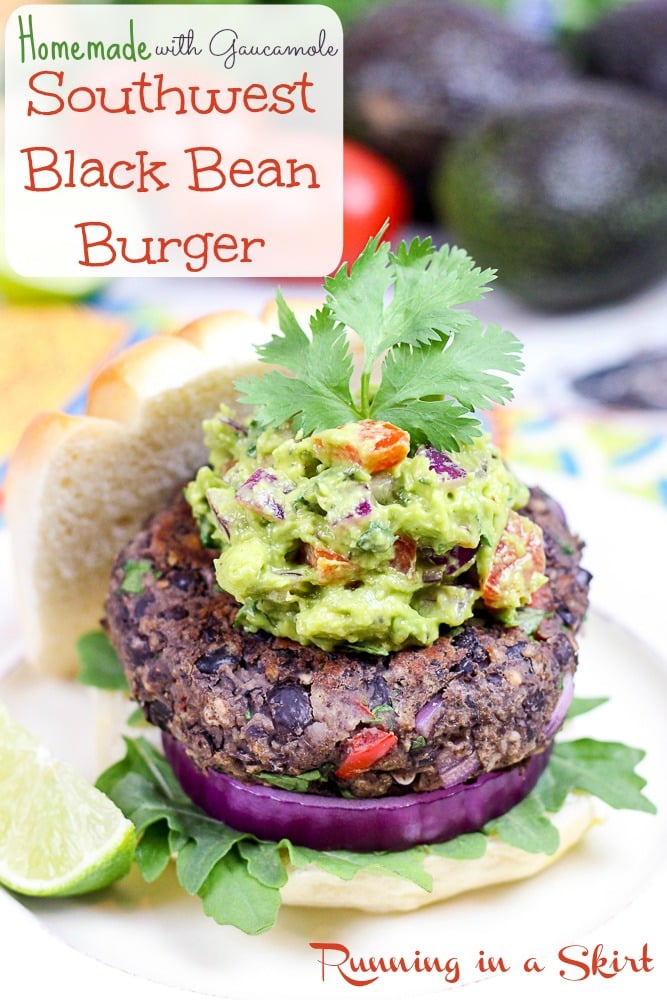 This rainbow chickpea salad is perfect for summer! It's light, yet filling and easy to make. Bonus points for it not having any dairy to spoil outside. Also try my White Bean Salad for a slightly different version.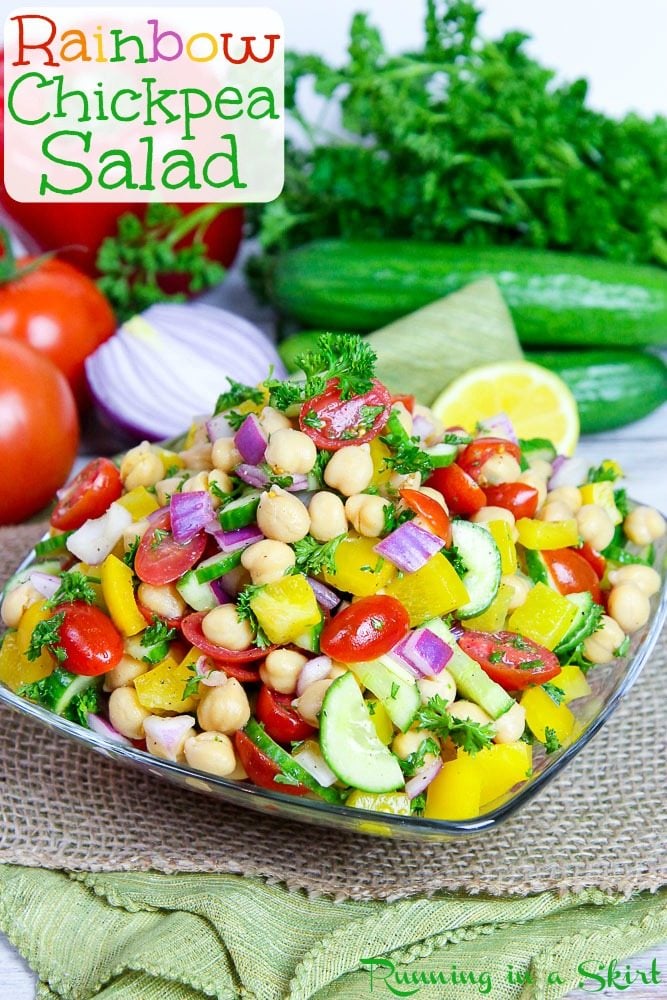 Look no further for a classic, healthier potato salad! I sub the mayo for greek yogurt and add fresh dill to make my version totally crave-worthy. Also, try my Low Carb Cauliflower "Potato" Salad if you'd like a less starchy option.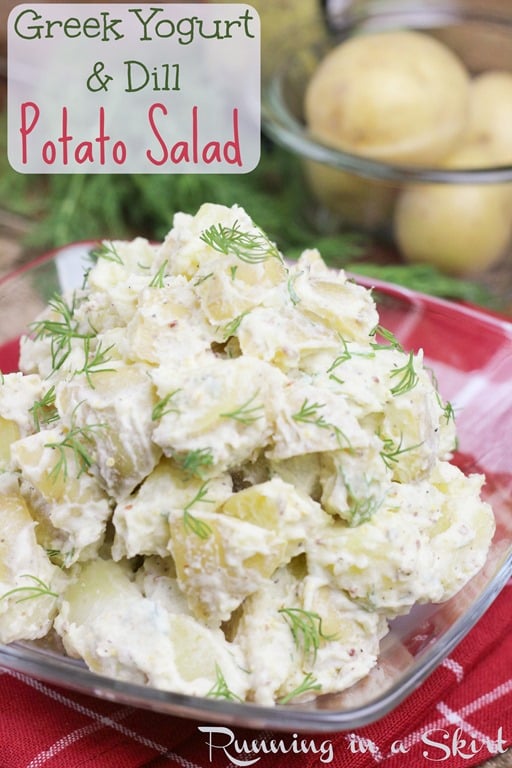 I adore this easy make broccoli slaw that features greek yogurt and pumpkin seeds.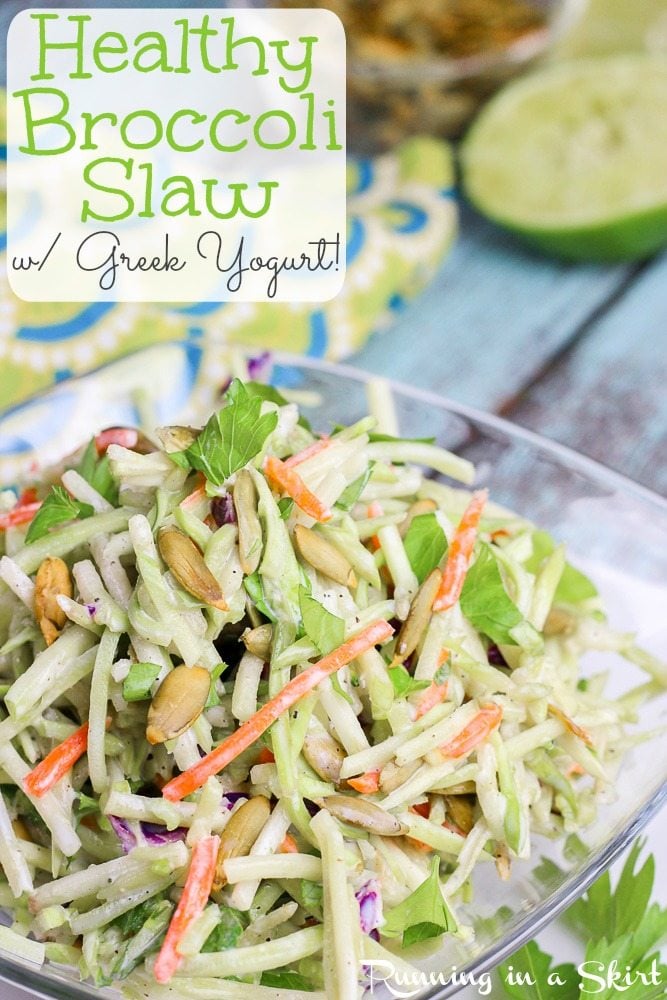 This gorgeous tray of grilled vegetables is made even better with a Whipped Garlic Feta dip... a must for any cookout.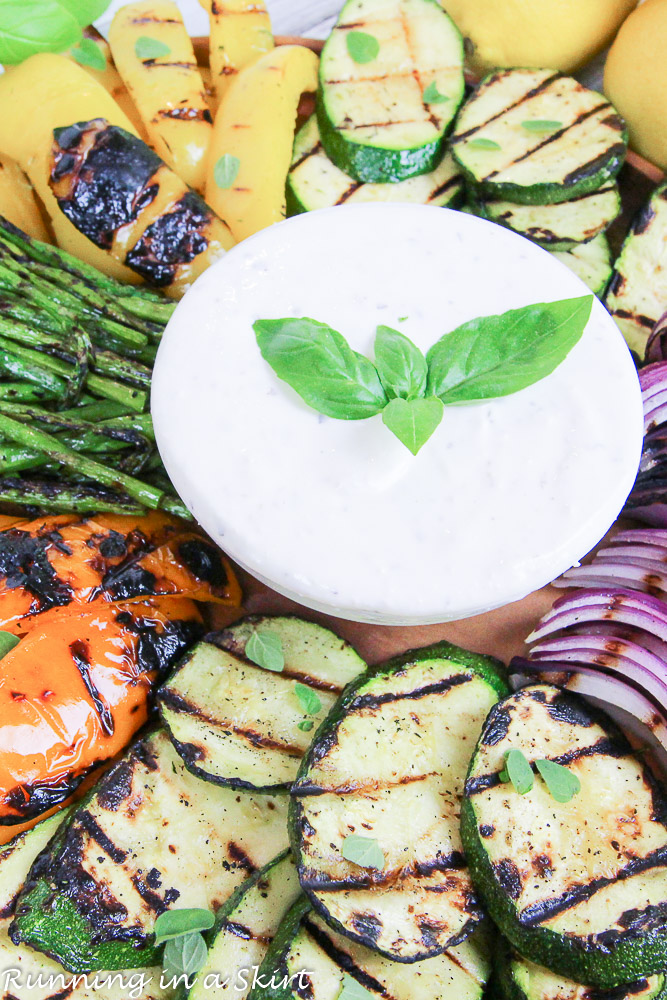 This easy grilled sweet potato salad is a crowd favorite and perfect summer vegetarian grilling dish.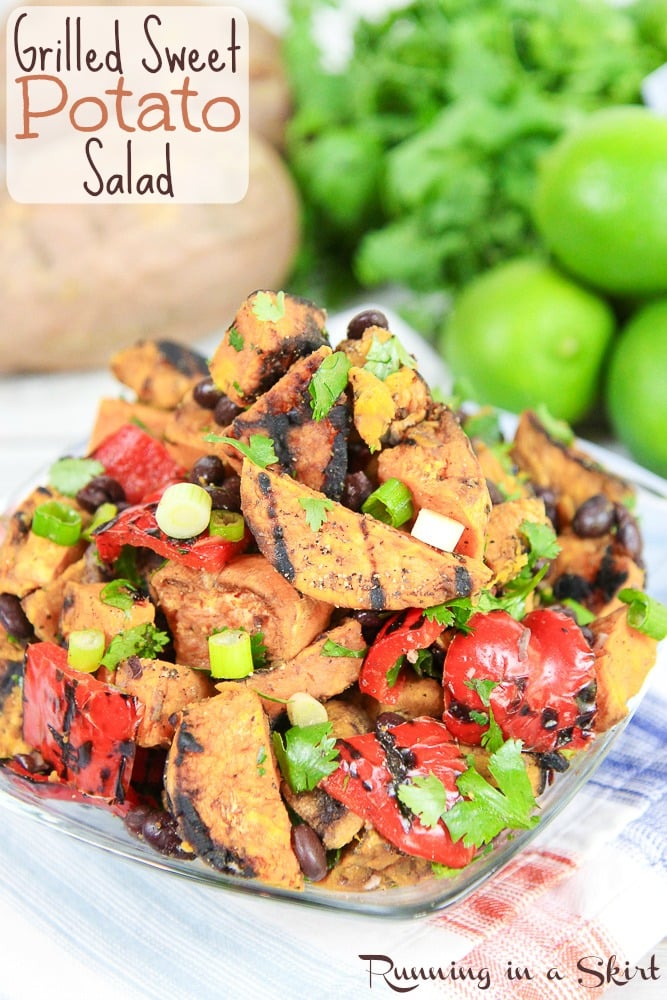 My family LOVES these stuffed mushroom caps and they are on regular dinner rotation! They are so easy and can be grilled, smoked or oven baked. We smoke ours!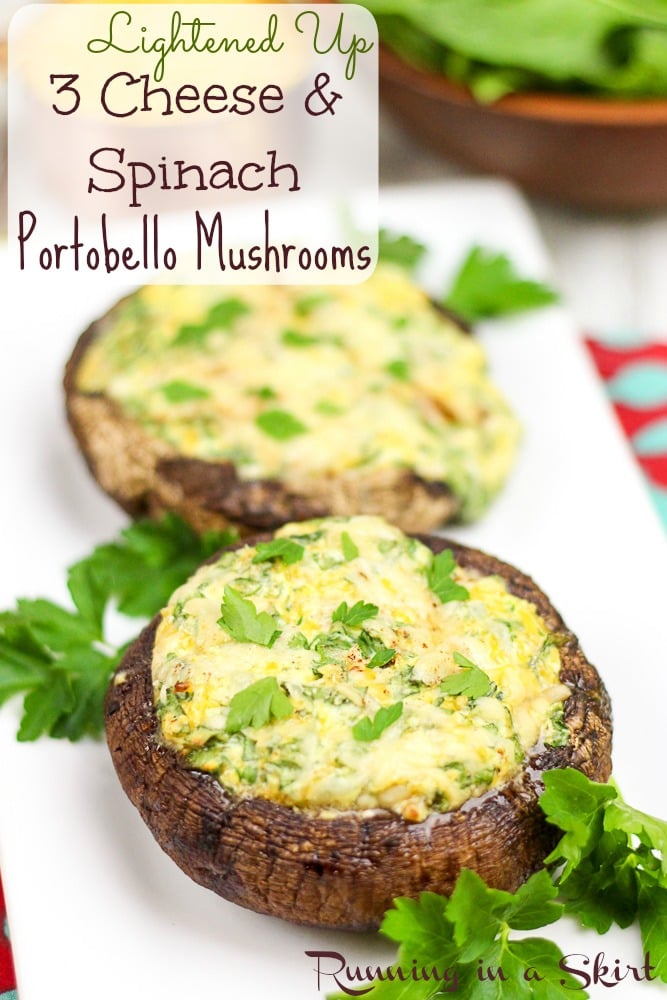 No joke, these are THE BEST Portobello Mushroom Burgers. They are marinated to perfection and topped with melty cheese and pickle!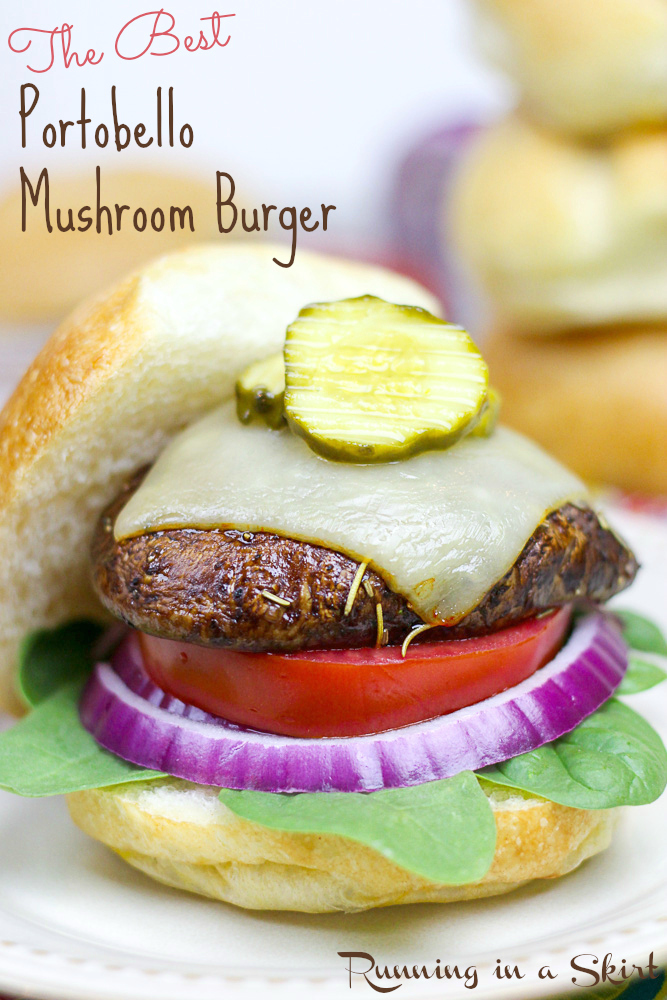 Pineapple and BBQ sauce together? This unlikely combination is actually downright perfect!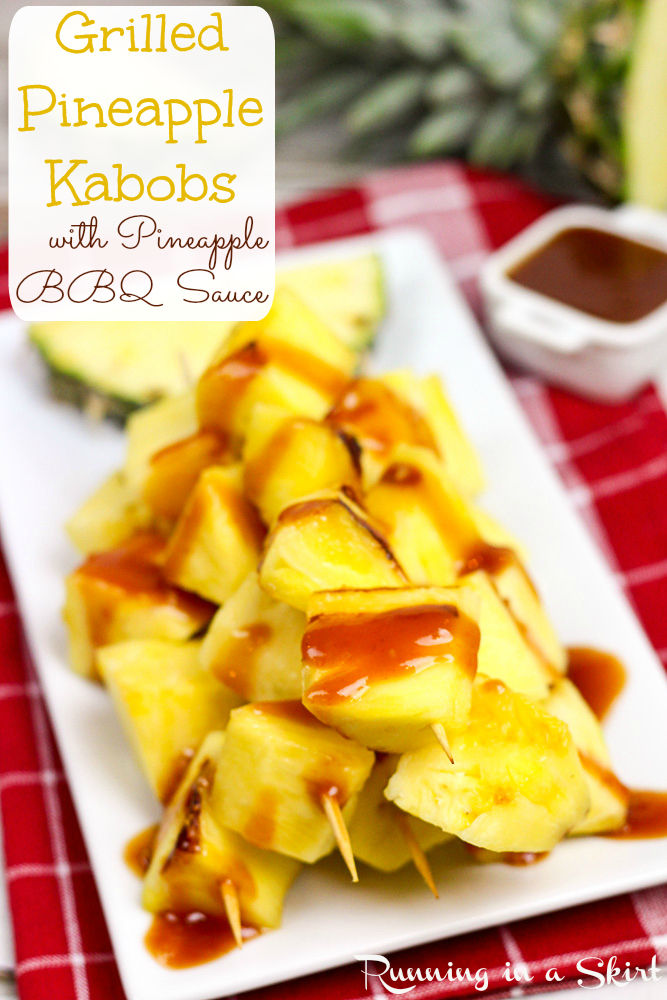 Looking for a healthy sweet treat for your party? Try my Cannoli Stuffed Strawberries also featuring those perfectly ripe berries.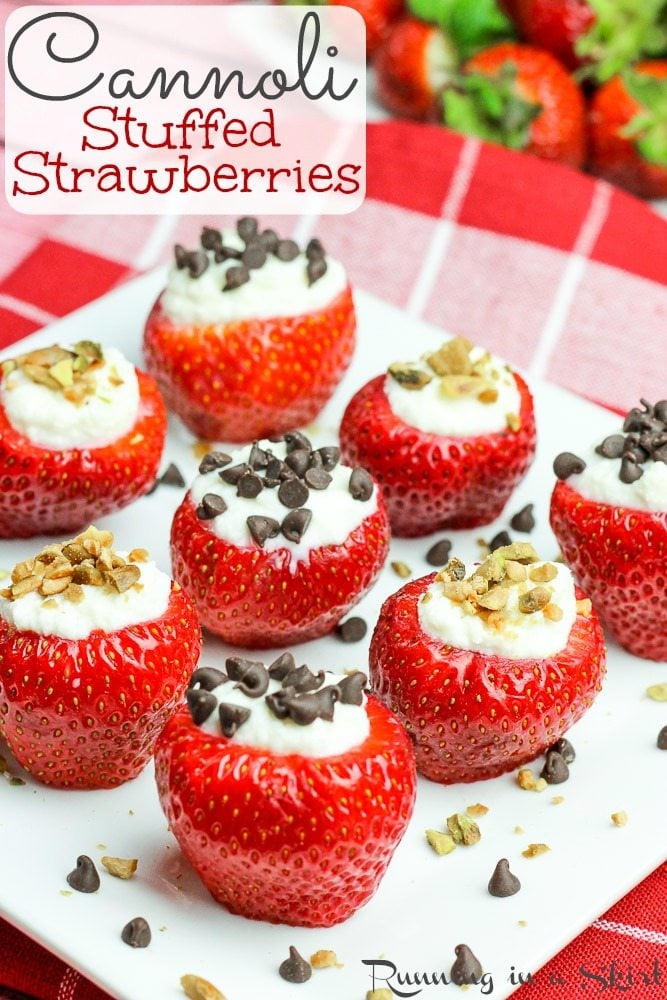 Another healthier dessert idea that's fun for both kids and adults are these Rainbow Fruit Skewers featuring a delicious greek yogurt dipping sauce.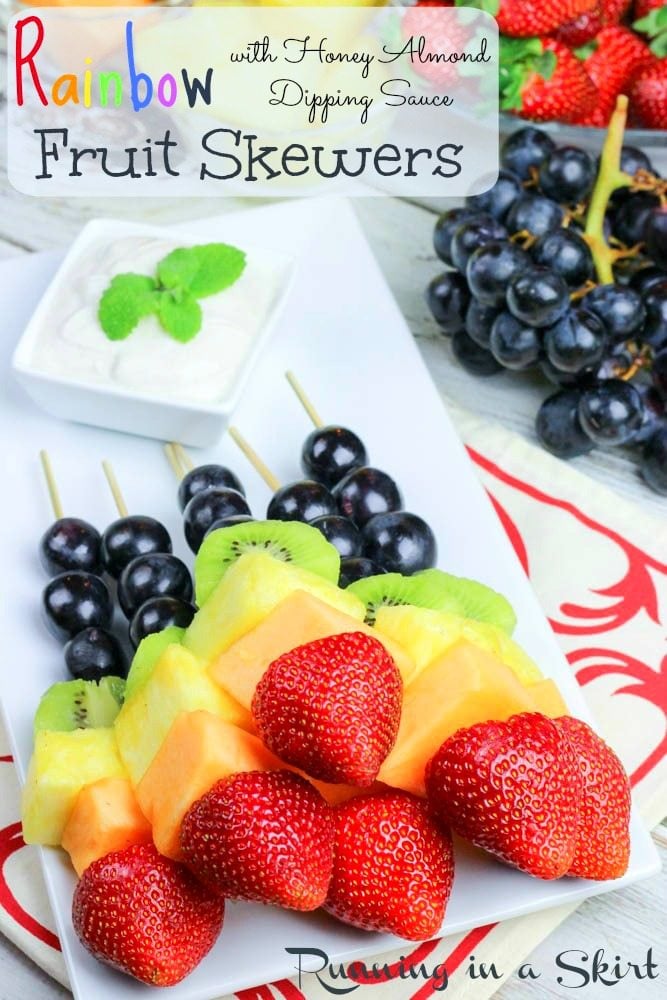 Like this post about vegetarian memorial day cookout recipes? Pin this to your favorite board!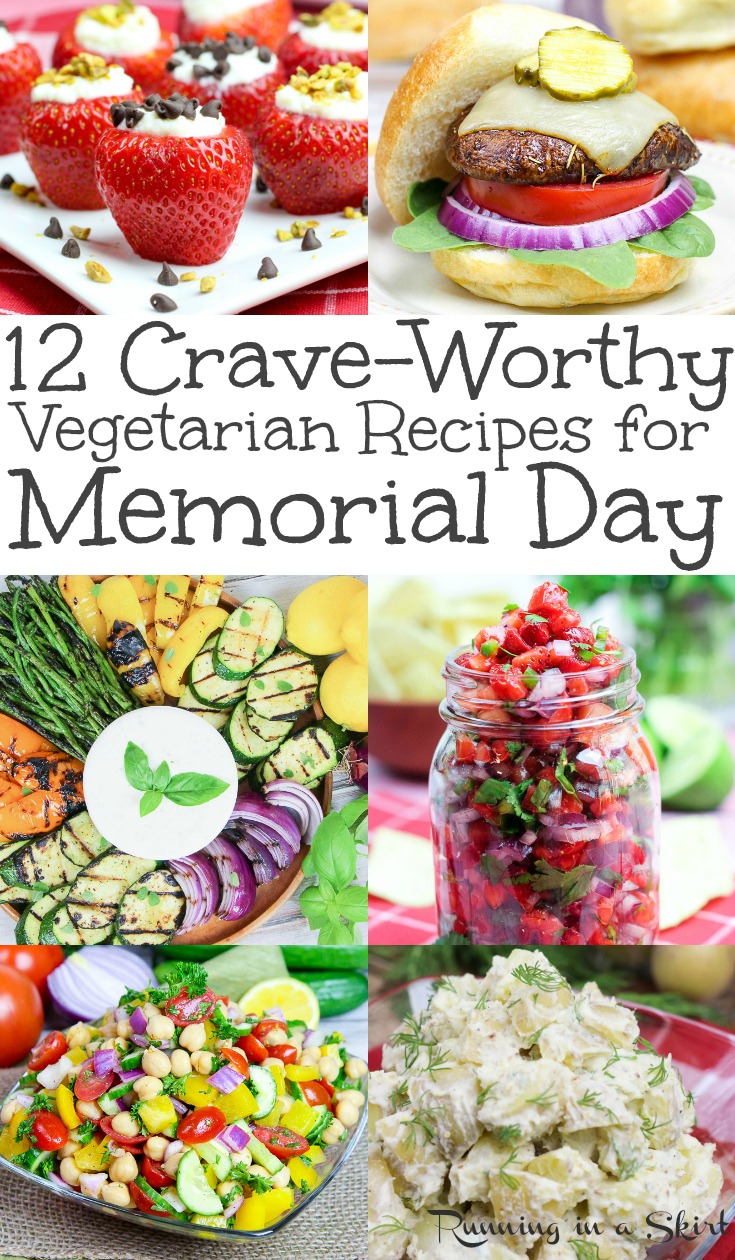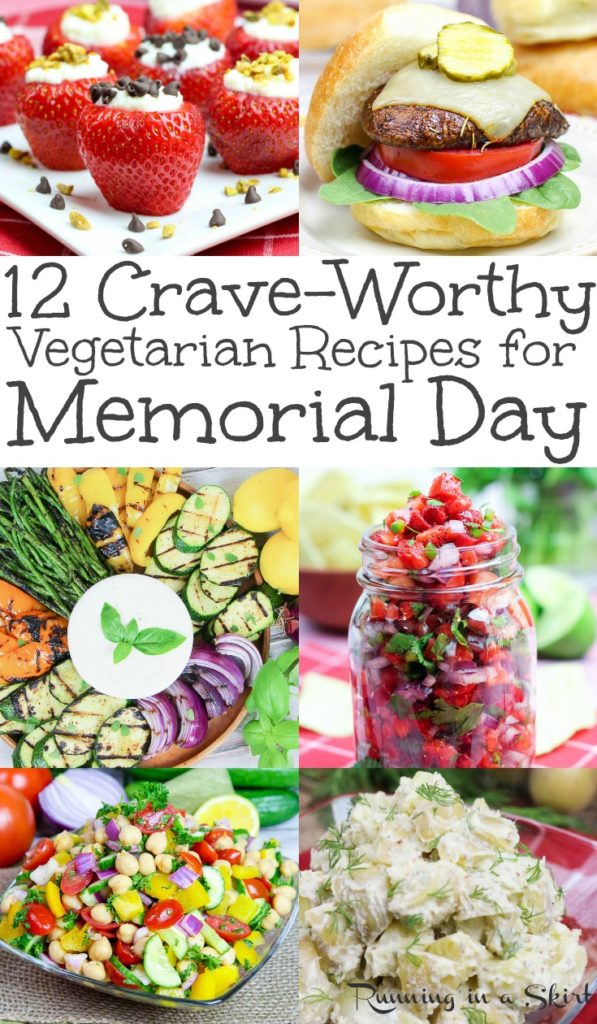 Looking for more vegetarian cookout recipes?
Your turn!
What's your favorite cookout dish?