Need a little inspiration in the kitchen? Here are 5 Healthy & New Recipes to Try this May!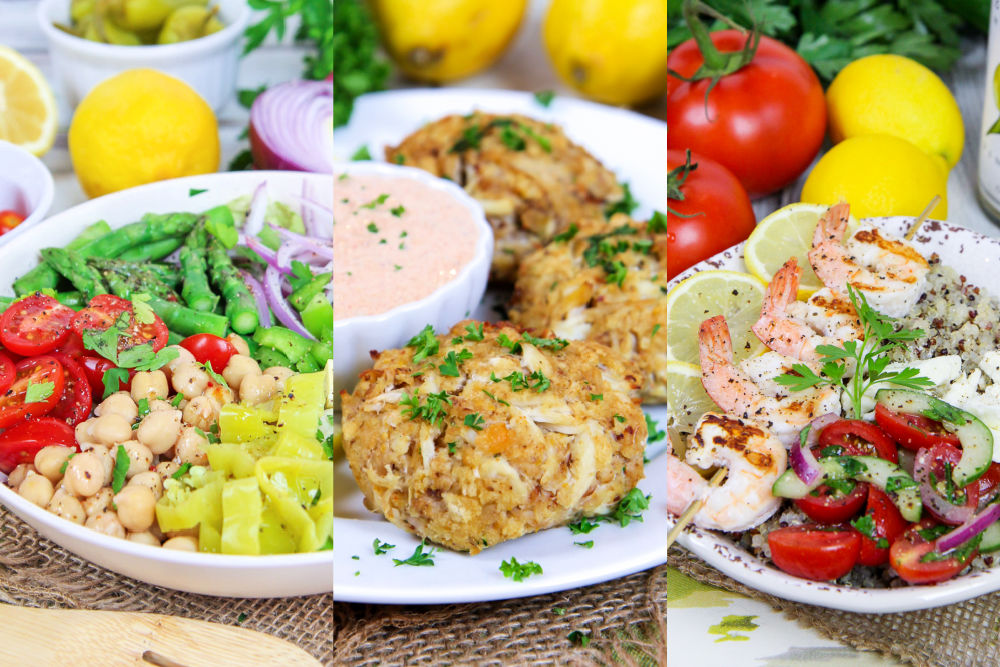 Hi friends!
It's time to kick off the new month with some recipe inspiration. Even with this blog, I know I can get into a rut and do the same thing week after week. So once a month I put together a list of 5 EASY new recipes to try. I always include some great dinner ideas in the mix so you can finally serve something new. It's only 5 recipes because I feel like that's a pretty attainable list for most of us.
This May we are easing into warmer weather with your first grilled dinner of the season - Mediterranean Grilled Shrimp Bowls. For those days that are still cool, but you want a tasty dinner try my Lemon Pesto Salmon or Broiled Crab Cakes. Serve any of those dishes with my Italian Chopped Salad. And for dessert, celebrate berry season with my Cannoli Stuffed Strawberries.
Did you know there are over 500 recipes here? Check out my brand new recipe page which now features categories and an easy search bar at the top. My new homepage also now features my most popular recipes and easy buttons to reach different types of recipes like dinner ideas or smoothies.
Happy cooking!
5 Healthy & New Recipes to Try this May
Click To Tweet
5 Healthy & New Recipes to Try this May
Italian Chopped Salad
This Italian Chopped Salad has asparagus and tomatoes, making it a great salad for spring into summer. This bright and flavorful dish is perfect for everything from lunch to dinner. You can also make it ahead for meal prep.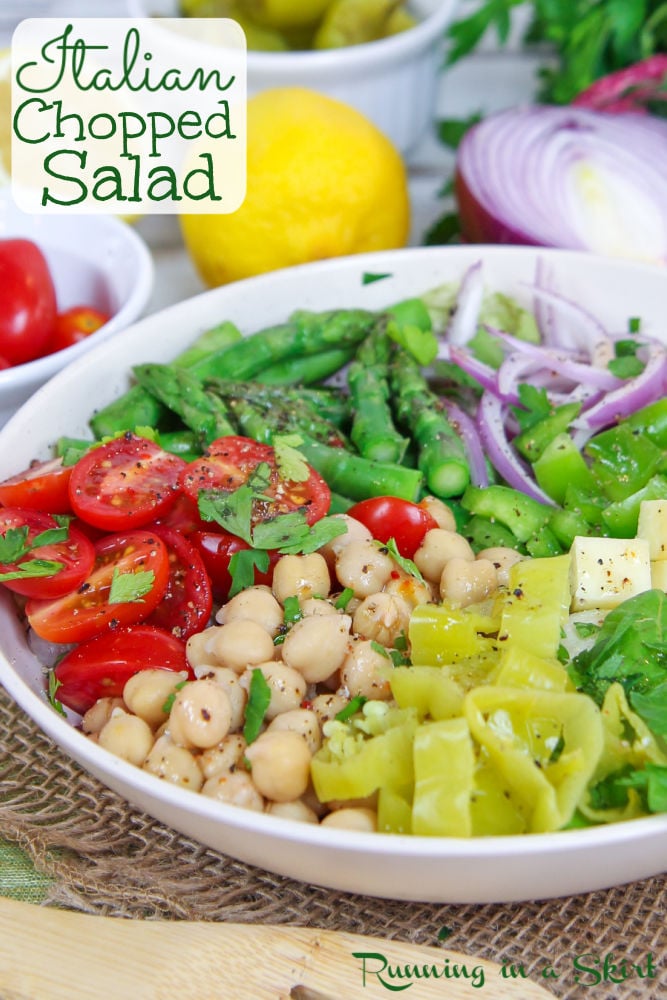 Grilled Shrimp Skewers Bowls
As the weather warms, here's your first grilled dinner of the season! My Grilled Shrimp Skewers Bowls feature Mediterranean flavors including feta, tomatoes, and gorgeous grilled shrimp.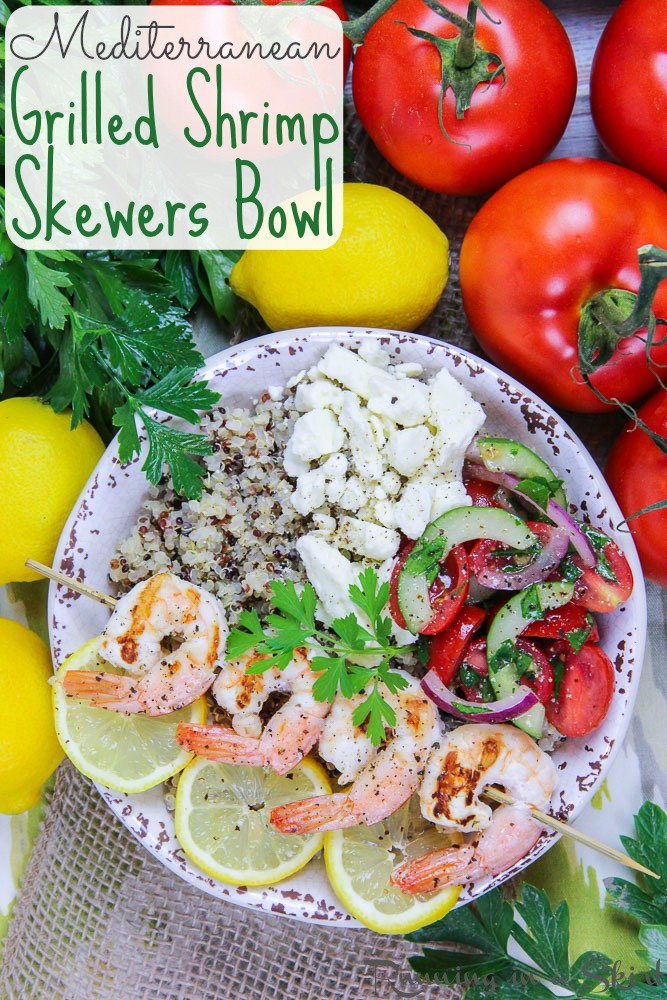 Lemon Pesto Salmon
This is a go-to dinner idea for busy weekdays. My Lemon Pesto Salmon is made with just a handful of ingredients including your favorite pesto.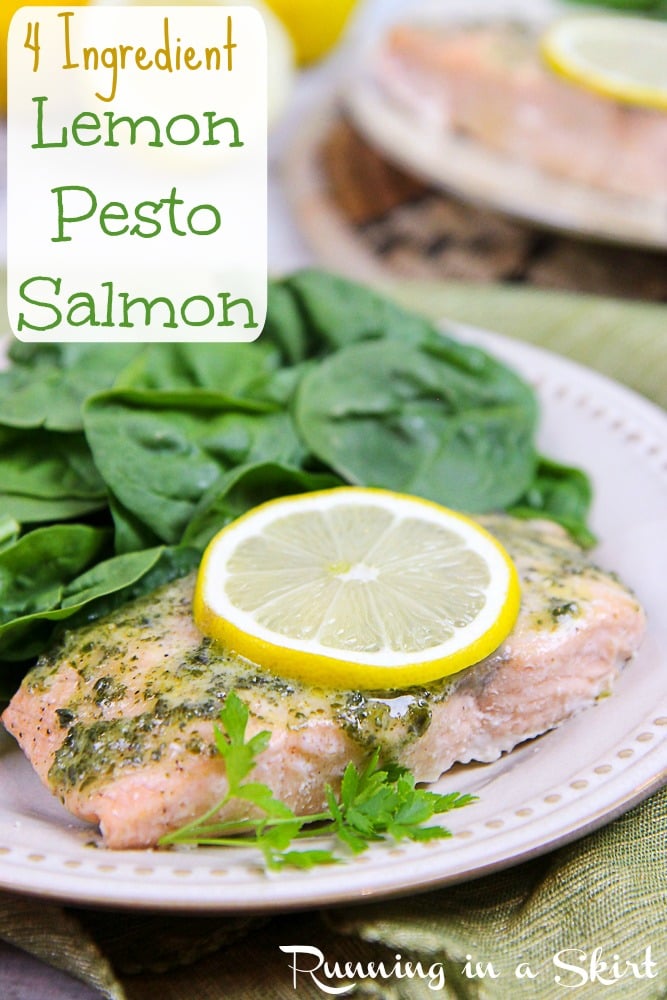 Healthy Crab Cakes
Feeling indulgent? Splurge on my crazy delish Healthy Crab Cakes! This dinner will have you dreaming of summer days at the beach. They are surprisingly simple to make too. Serve with my Greek Yogurt Cajun Remoulade Sauce.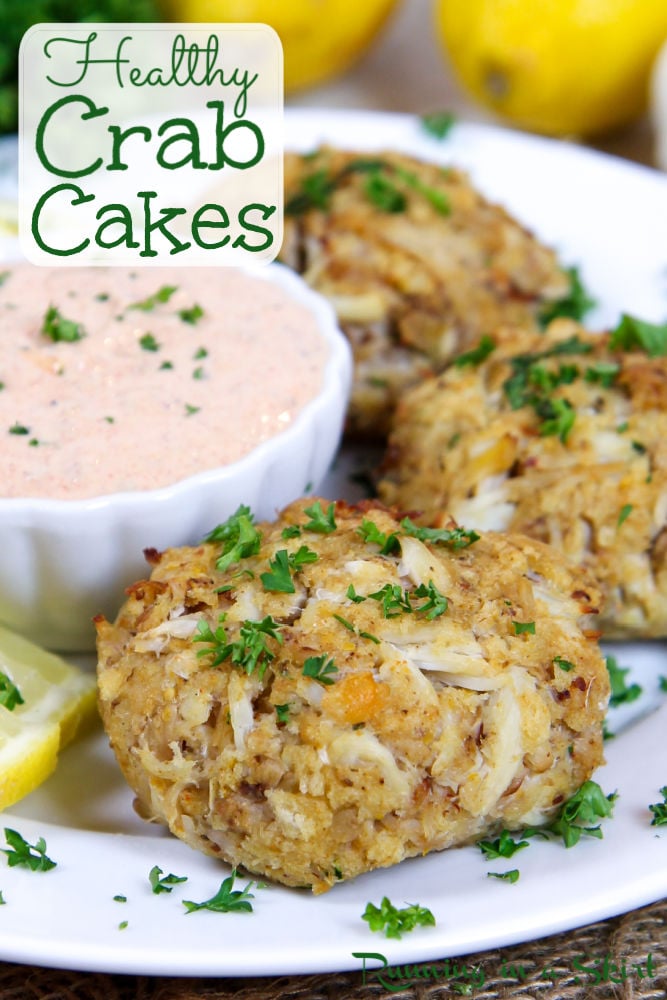 Cannoli Strawberries
Fresh strawberries are here and that means it's time to make my Cannoli Strawberries. This fun dish is the perfect healthy dessert for the season.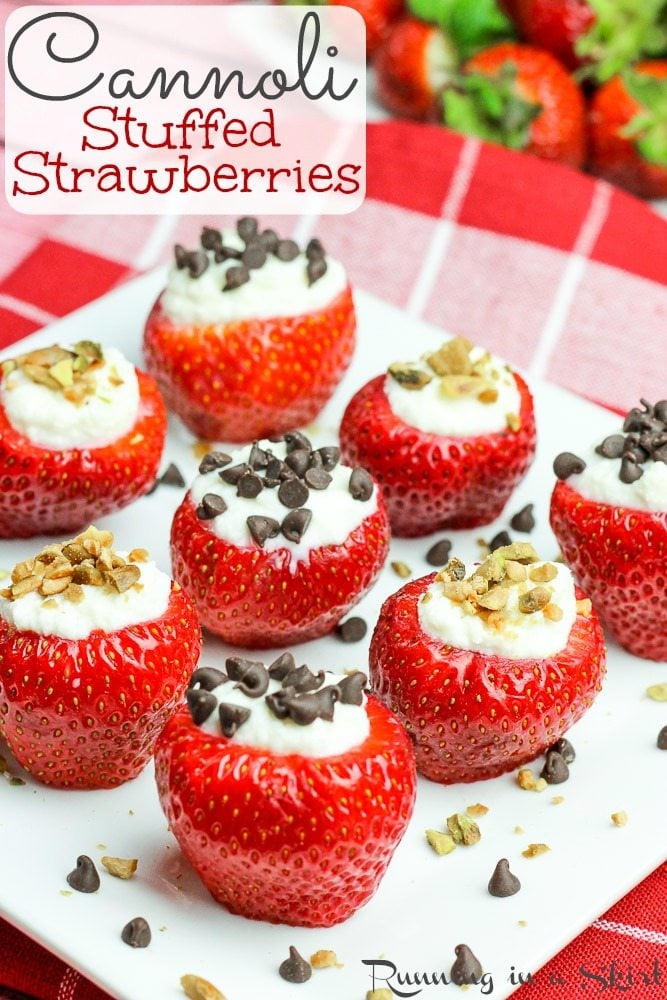 Make sure to check out my Recipe Roundup Page to discover more healthy recipes to make!
5 Healthy & New Recipes to Try this May
Click To Tweet
Your turn!
Which one do you want to try first?