Reflections
I am a firm believer in looking forward and not dwelling in the past, but I still feel a strong need to reflect on New Year's Eve. I find some comfort in looking at the year as a whole and seeing what lessons I have learned or takeaways I should bring into the bright and shiny New Year. This year I have learned to stand up for myself and my health and make hard but necessary changes in my life. This time last year, I honestly never really expected the twists and turns of 2014, but I survived. I am so grateful that this year has been an exciting year with so many blessings. As I mentioned on Christmas Eve, I am incredibly thankful and grateful for Running in a Skirt and the platform it has given me to start working for myself. This blog would be nothing without each and every one of you who reads this, so thank you very much for keeping my dreams alive.
I always love doing a yearly roundup because it sort of highlights the year. Picking only 14 posts this year was very challenging, especially since I've started posting much more frequently since August. I didn't choose any recipes, because you can always reference those on my recipe page. I wanted the posts to be a reflection of the true highlights of my 2014 life. So here we go! The Top 14 of 2014- in chronological order…
Top 14 of 2014
The year started off with a trip to Orlando to visit my Dad. The hubs and I ventured off on our own at the end our stay to visit Key West and it was spectacular.
Bonus points for the posts just on the Key West Sunset. It was nothing short of breathtaking.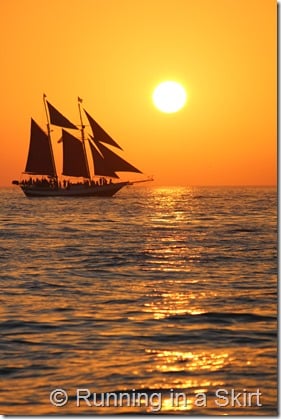 My nephew was born in February and how could I not include that as a highlight of the year. He is such a sweet baby and I've been lucky to see him TONS since he was born including at the Lake Murray family trip, Craggy Pinnacle Hike, my Birthday, his Baptism, and Thanksgiving!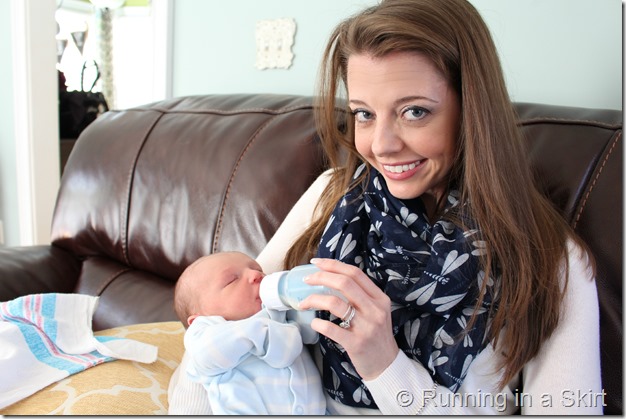 Spring 2014 marked my 5 year running anniversary. I love marking milestones like that, so I wrote about my favorite races experiences.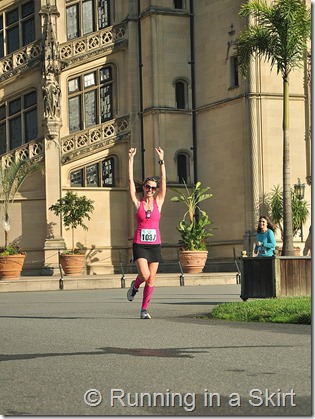 In April, the hubs and I went to Turks and Caicos for vacation. It was such a gorgeous place and we loved every minute of looking at this turquoise water. I wrote this vacation recap, Things I'm Loving Lately style!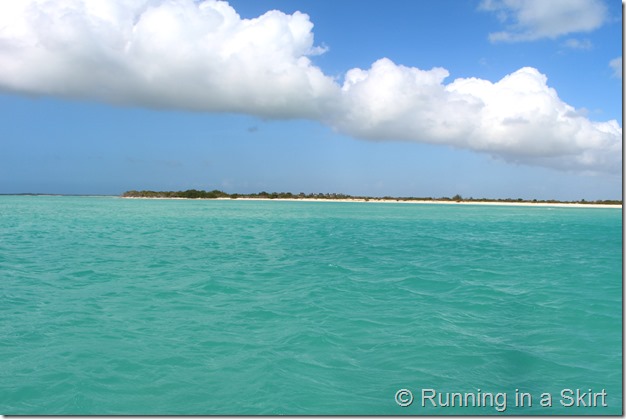 We got back from vacation, and I was determined to set a sub-27 5K time. I ran my heart out at the Biltmore 5K and took second place in my age group. Despite that, I was still a few seconds short of the sub-27.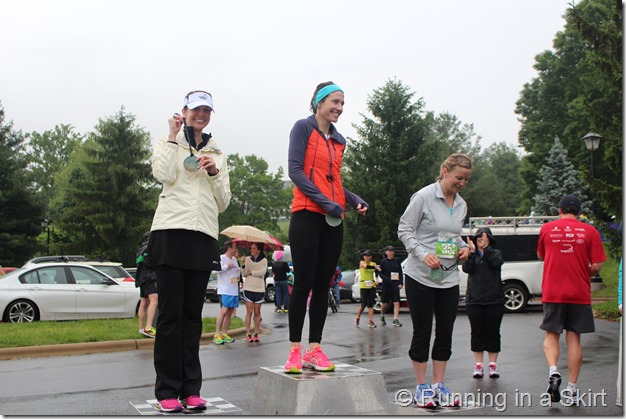 Even more determined to shave another few seconds off my 5K time, I ran a few more spring 5Ks. I finally hit my time at the Rise n' Shine 5K in May. I was literally over the moon for weeks.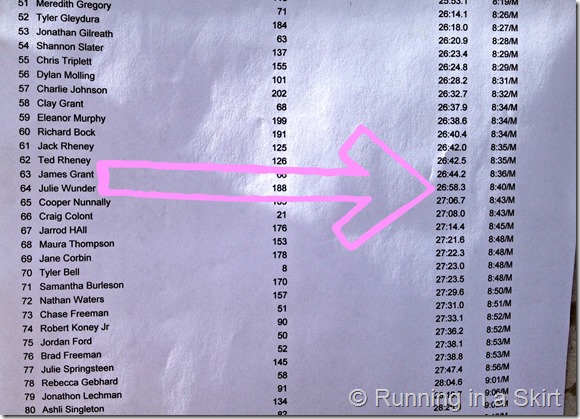 In June I visited my bestie Sarah in DC. I had so much fun that I spent three posts giving you all the highlights.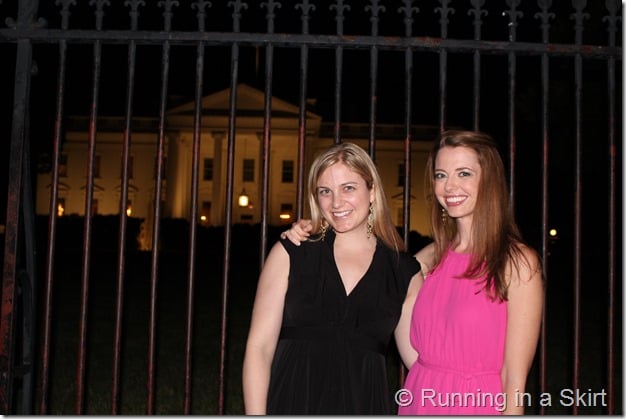 These two posts marked a huge change in my life. After many behind the scenes family discussions and sleepless nights, I finally announced through Running in a Skirt that I was leaving my long time job at WLOS. I left the station at the end of July and wrote about that last day to kick off August.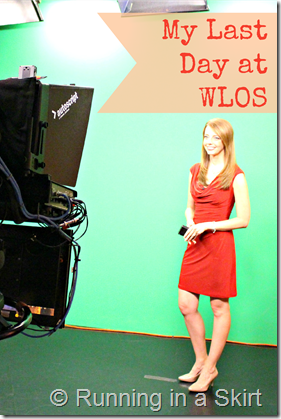 At the end of August I decided to answer a question I was getting from just about everyone. How are you doing? I answered those concerns and started a monthly series update on the status of my life and Running in a Skirt. These posts follow some of the big business changes this blog has taken in the past few months.
This post was one of my best and most highly viewed fashion posts of the Fall. This kind of post is what I have working hard at behind the scenes between the time I left WLOS and now.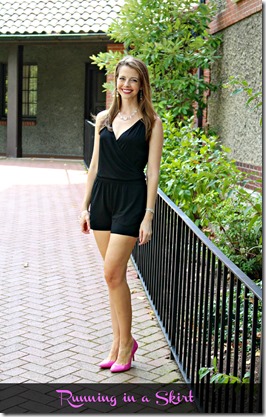 Yes, I went mushroom hunting and it was so much fun! It was one of the highlights of my Fall.

The hubs and I went on an amazing hike in October to Black Balsam. The views were stunning and I am so glad we went. This was another one of the highlights of my year.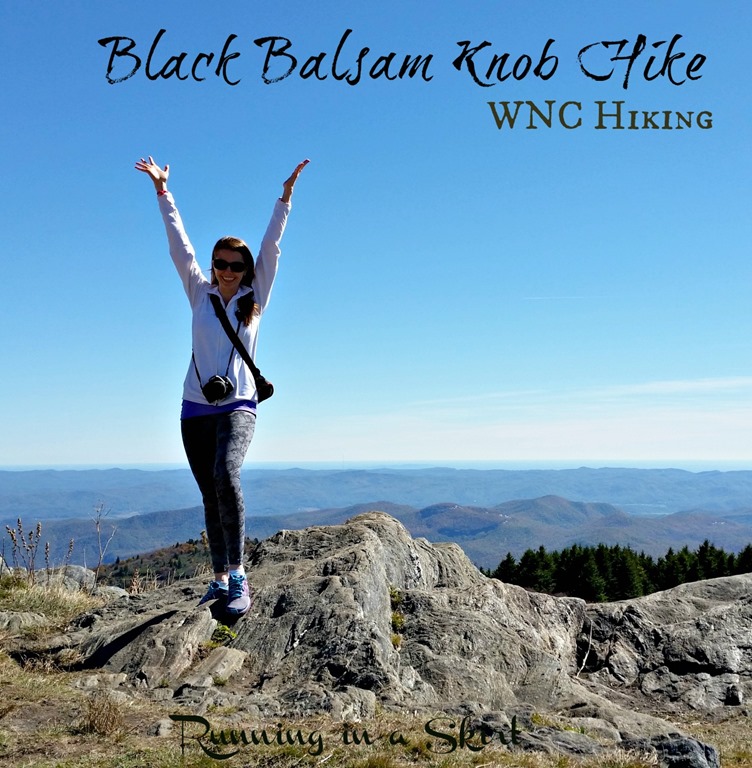 You guys know I planned for this big day for months! I had so much fun hosting a giant house full of family for Thanksgiving.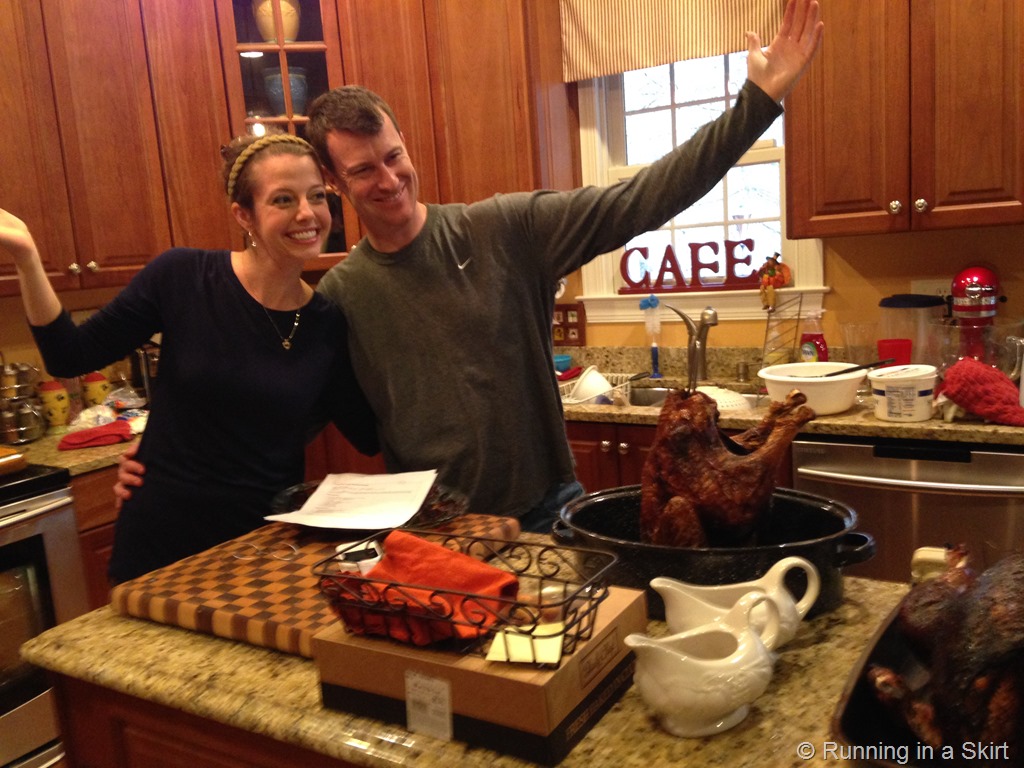 Launching my new partnership with Jewels That Dance has been a highlight of the end of 2014. I am thrilled to be in their commercials and billboards. This post showcases some of their gorgeous work.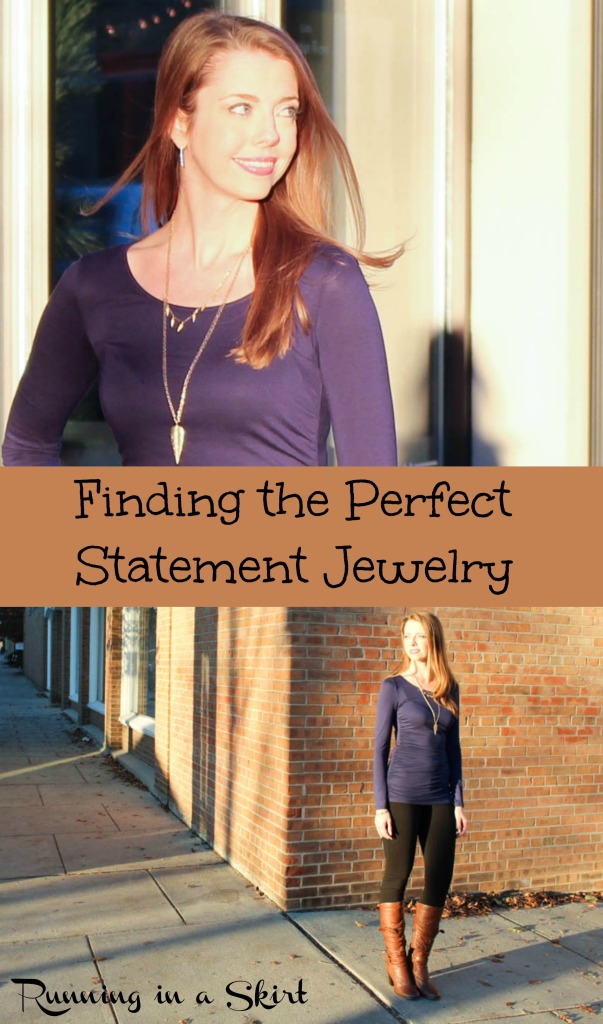 So that's it! My year in review, blog style.
I hope your New Year involves glitter, champagne and some sort of dancing…. even if it is just in your own living room. I've been thinking long and hard about my resolutions. Yes, I'm making them this year. I'll be back Friday with a full report on New Year's Eve and those brand new dreams for 2015. See you then.
Your turn!
What has been the highlight of your year?