How was your weekend? Mine was great! I got to see my hubby's family and all of my little nephews got together for the first time.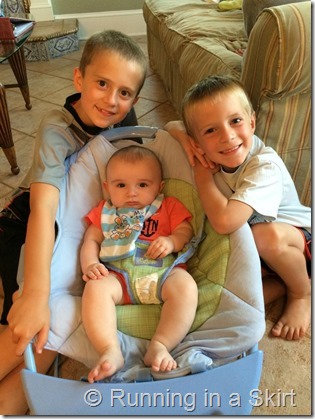 This is cuteness overload. I can't stand it.
Baby Owen is growing like a champ! Remember this?
We are so lucky that we get to see everyone again for the 4th of July weekend! I'm going to post a recap of our time together with the fam next week, but today I'm still playing catch up on our epic Washington, DC long weekend.
First, You must read my Day 1 post!
And now without further ado, the Day 2 recap….
Washington, DC Day 2
Breakfast
Saturday morning starts a little slower as my best friend Sarah cooks my hubby and I a delicious breakfast with eggs, croissants and fruit. We linger over coffee and tea while deciding how we want to spend the first part of the day. We know we have limited time in the city because we are meeting an old friend at their house in Alexandria in the early afternoon. We eventually decide to go back to the Smithsonian Natural History Museum and the Art Museum. There is just so much to see and do in DC, it seems impossible to even scratch the surface!
Natural History & Art Museum
We take the metro back to the National Mall and quickly find our way to the Natural History Museum. I remember this being one of my favorite museums when I came to DC as a kid, so I'm pretty excited to check it out again.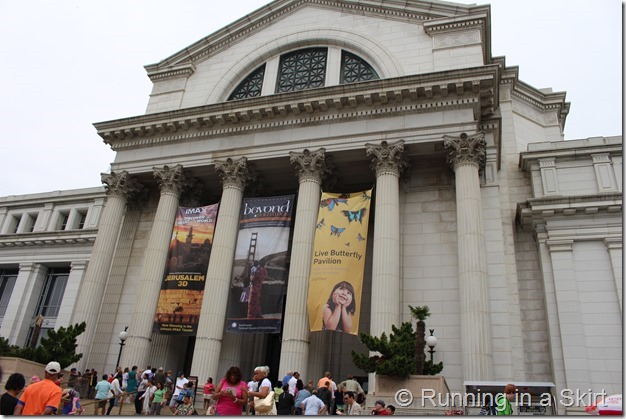 We walk in and I immediately feel like I am in the movie Night at the Museum.
Is that elephant going to come to life? Come on…..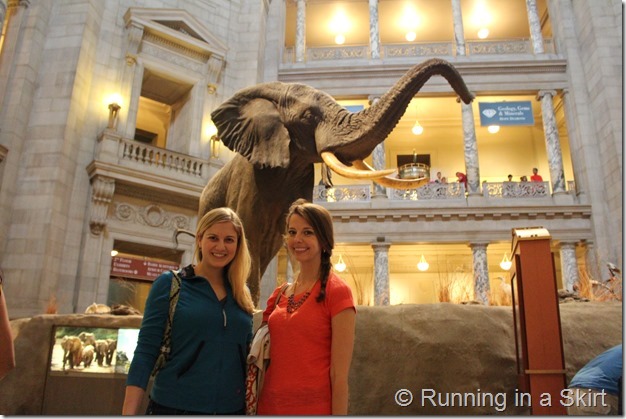 The dinosaur exhibit is under construction, but we see a glimpse of a new T-Rex fossil they are putting together.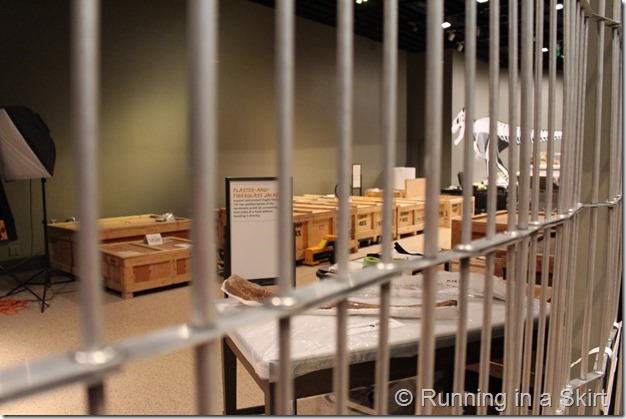 We walk through a sort of creepy looking caveman exhibit…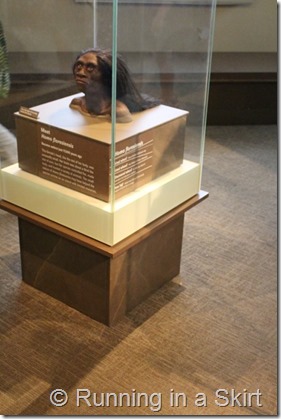 Seriously? This wigs me out, so we move on!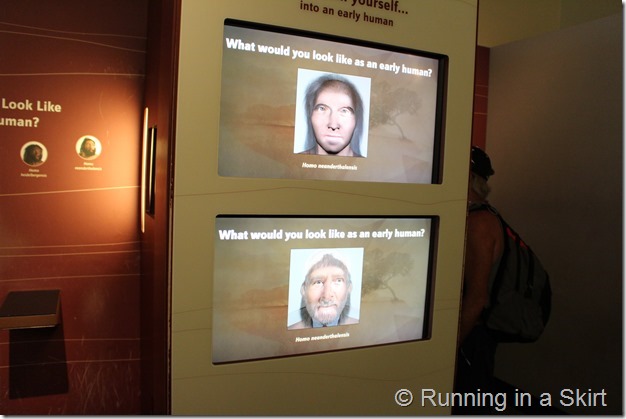 We also see an ocean exhibit which is pretty interesting. We move through pretty quickly so nothing makes a huge impression.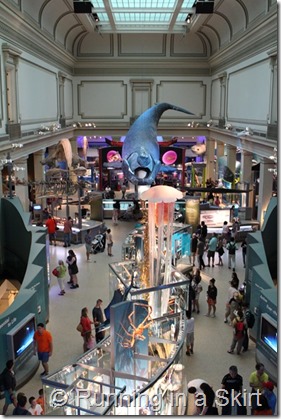 The highlight for me is the gems and jewels room. I find this stuff totally swoon worthy!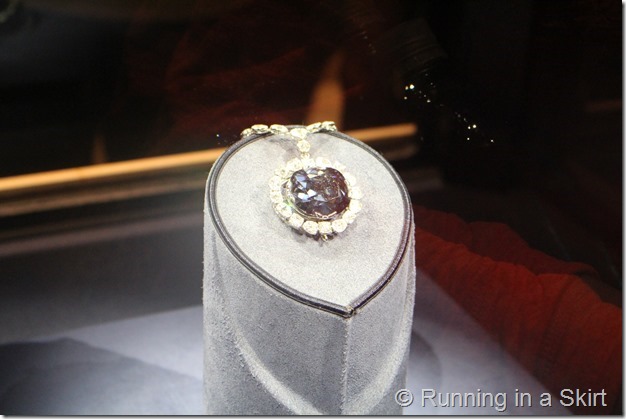 Can you imagine getting to wear this?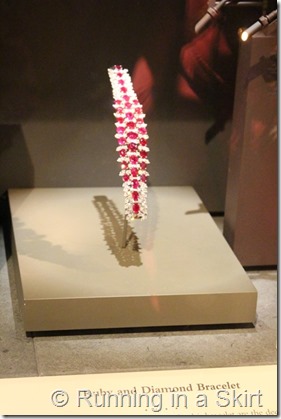 We try to see the butterfly room, but the return time on the tickets they are selling is too late in the afternoon.
If you really want to see the butterfly exhibit get your tickets first thing when you arrive so you can check out the rest of the museum while you wait.
As we approach lunchtime we leave in search of a non fast food lunch. I was not impressed that many of the museums only food options were McDonalds. After a lackluster lunch Friday I insist we find a better option. As we are searching for a restaurant we wander back into the Sculpture Garden from the Jazz festival the night before.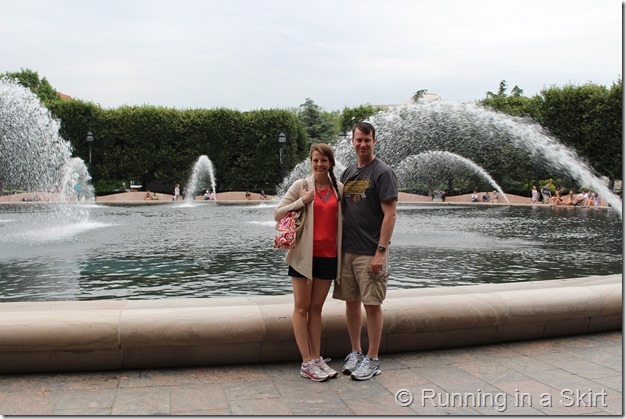 We see people with plates of food that look soooo good so we follow the trays and discover a charming counter service restaurant with some stellar food options.
When in doubt, follow the people with the good looking food…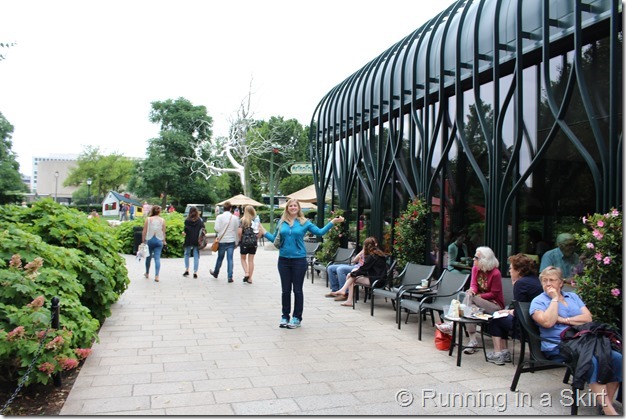 We order and take our food out into the garden enjoy lunch.
I have an apple, cheddar and chutney sandwich, which is tasty and unique.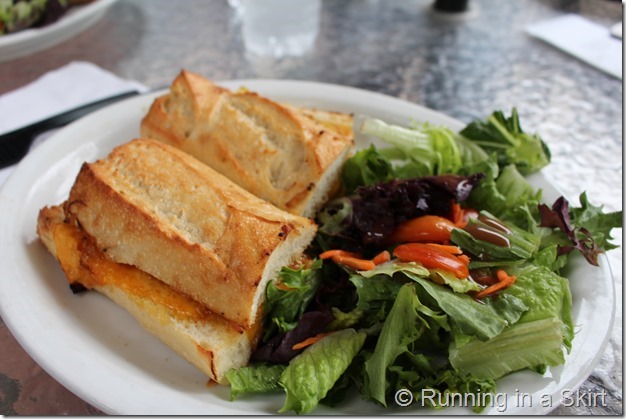 Luckily the day is a cloudy and unseasonably cool for the normally sweltering DC, so our outdoor lunch is one of my favorite parts of the day!
Degas
During lunch we decided to focus on seeing just one part of the art museum. We feel like we rushed through the Natural History museum seeing everything, but seeing nothing really well. I asked if we could find some French Impressionist works like Monet and Degas. I don't know a ton about art, but those two have always been my favorites!
Sarah is the best tour guide!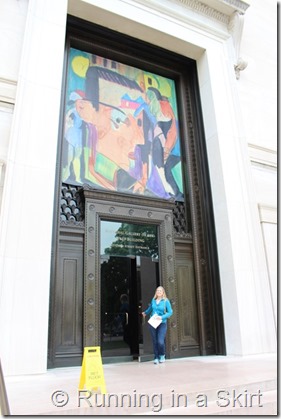 The art museum is huge and a little overwhelming if you don't know what you are looking at, but we keep asking around and eventually hit the jackpot!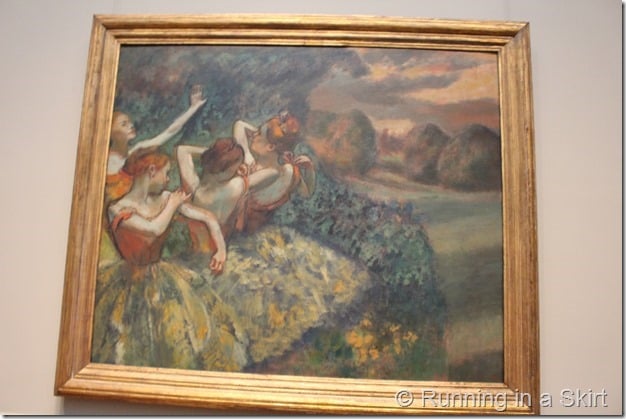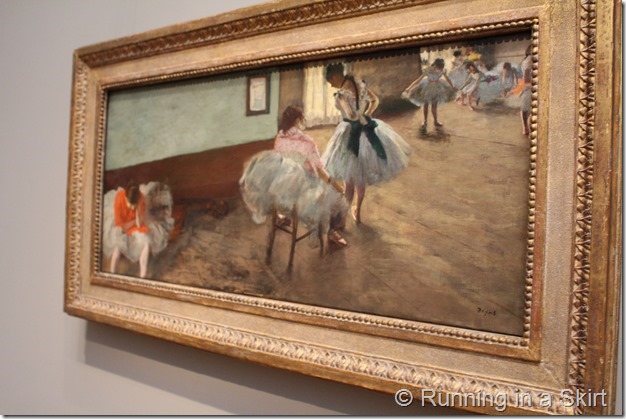 Not only did they have some beautiful Degas paintings, but they also had one of the ballerina statues.
Drool-worthy.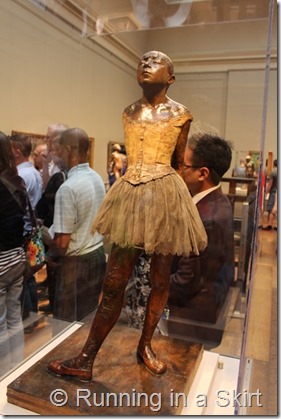 I was a ballet dancer from childhood through college, even minoring in dance at UF, so I am thrilled to see this. It makes me want to find a way to start dancing again.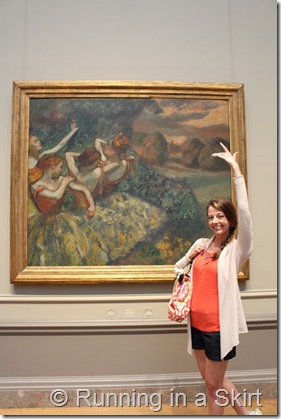 The Monet paintings are also brilliant.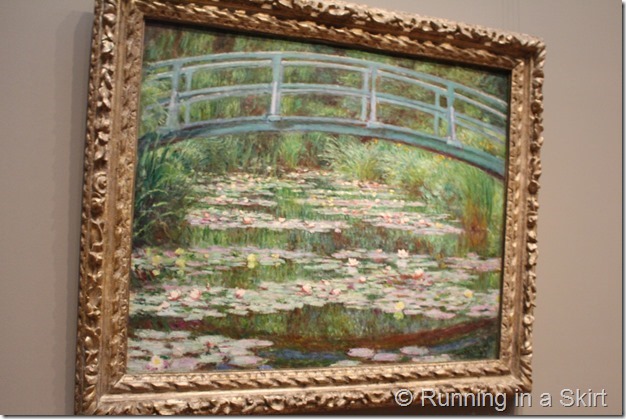 And as an added bonus they have a new display of several Vincent Van Gogh.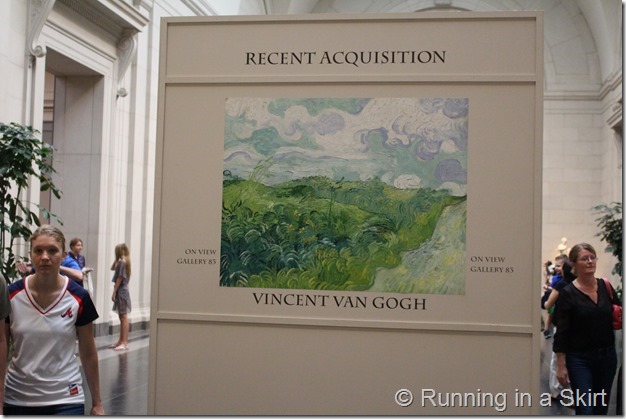 In no time, we are out of time. We take the metro back to Arlington to get ready to meet an old friend in Alexandria for a Saturday night cookout.
High School Friends
Sarah and I are really lucky to have a group of friends from childhood that we still stay in touch with. There are about a dozen of us that stayed close from elementary school through high school. We even kept in touch during college and adulthood, despite everyone leaving Orlando and living all across the country.
Steve is one of the key member of that group and it had been years since I have seen him! Steve and his wife Marisa invited us for a cookout at their home when they found out the hubs and I were coming to DC. They have two little boys Alex and Ian, who are simply a joy to hang out with.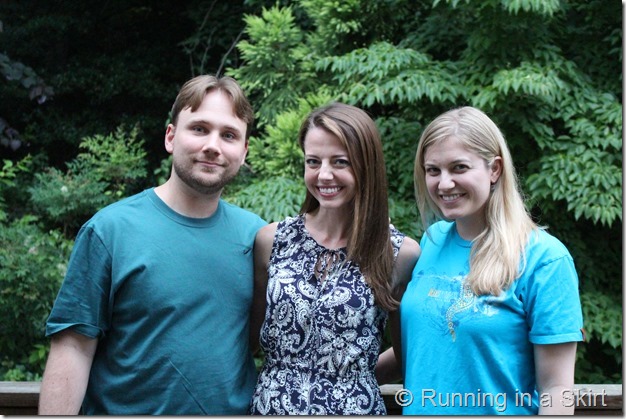 We eat a tasty meal and after dinner, we play board games for old times' sake and have a great time.
Catching up with old friends is the best.
I'll pick up our little DC adventure with a day 3 post starting Sunday morning! The last day is one of the best. I'll highlight running near Georgetown, the second Smithsonian Air and Space Museum, the American History Museum, World Cup watching back in Georgetown and seeing the rest of the monuments at night. I'm exhausted just typing all that!
Your turn!
Do you have any "old friends" your still stay in touch with?
How do you find good restaurants when you are vacation?
I usually do search on Tripadvisor before we leave home and make a plan, but sometimes you just have to wing it by following the smell or sight of good food like we did in the sculpture garden![/fusion_builder_column][/fusion_builder_row][/fusion_builder_container]