About 2 miles into my 5 mile run Saturday it occurred to me that I have been running for 5 years now. The last 3 miles of my run gave me a chance to reflect on how I am so grateful to be able to call myself a runner. It's hard to believe that in that short amount of time, running has evolved into such a predominate, strong and positive force in my life.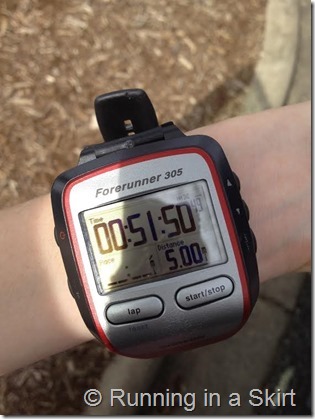 My first race was the Flow 5K in March 2009. A few weeks before the race I literally could not run more than a quarter mile. I barely trained, I had to walk several times and I literally had no idea what I was doing. I'm still not entirely sure WHY I did it, other than the challenge of trying something new. But that didn't matter, I loved the race experience and had such a great time. I was hooked.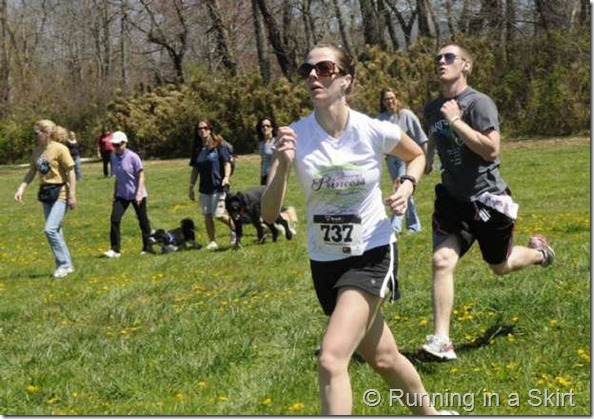 Over the following summer and fall I signed up for a few more 5Ks. I ran/walked a few miles at a time, a few weeks before the race to "train." I use the word "train" very losely.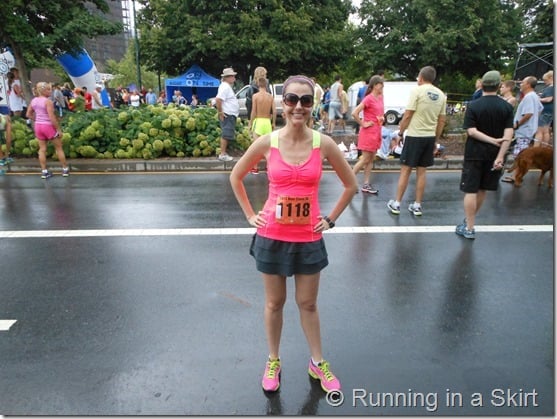 It took me almost another full year before I started running on a regular basis with a legitimate training plan, but that race 5 years ago marked the beginning of it all.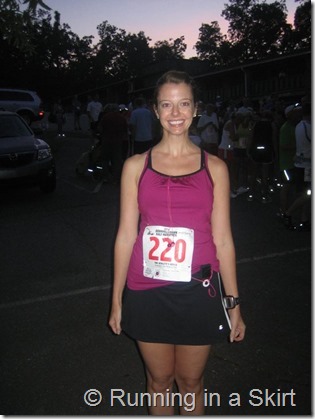 Over the course of 5 years, I've run a total of 25 races. One Marathon, three Half Marathons, two 15K's, a 12K, a 10K, a 8K, a 4 Miler and fifteen 5K's.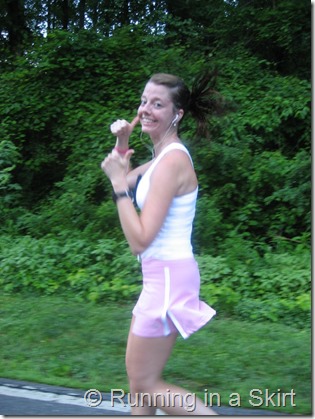 You can read more about my 5 years of running on my Race Log HERE, but there are some moments that really stand out in my heart as THE BEST.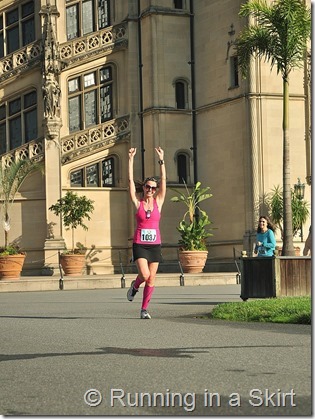 So without further ado…. I present…. (cue the trumpet!!!)
My Top 5 Racing Moments in 5 Years of Running
(In reverse order!)
5 Run for Your Art 5K 2013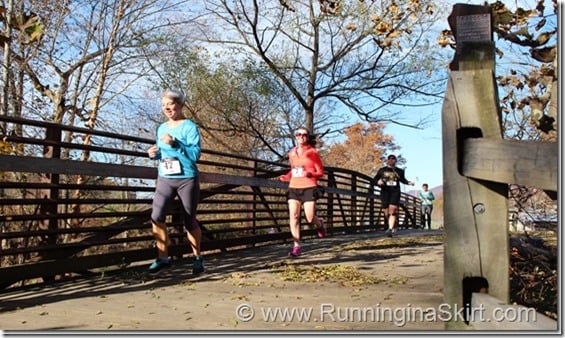 After some serious health setbacks for much of 2013, including having sinus surgery, the Run for Your Art 5K was my first race back that I really felt like myself. It's my second fastest 5K time, but more than that, I loved every minute of this race.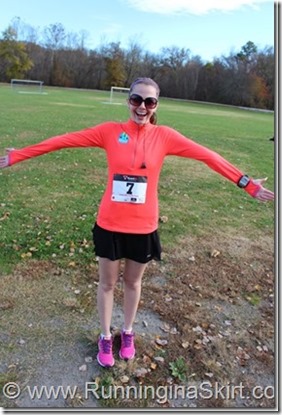 It was held on a perfect fall day, raised money for a great local charity, and had such a community spirit.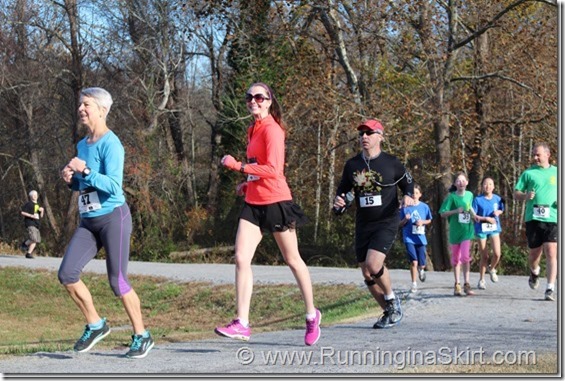 This race reminded me of why I fell in love with racing in the first place.
4 Cooper River Bridge Run 2010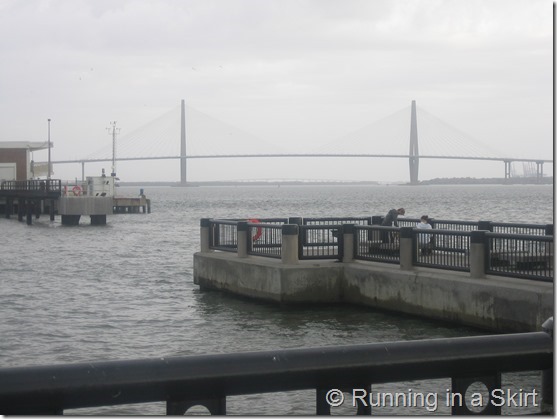 This was my first BIG race, first long race and first race I actually tried to follow some sort of training plan. I actually ended up with bronchitis before my 6 mile training run, so before the race, the longest I had ever run was 5 miles. I honestly wasn't sure I could ever run 6 miles straight, especially when it included a 1 mile uphill climb up a bridge.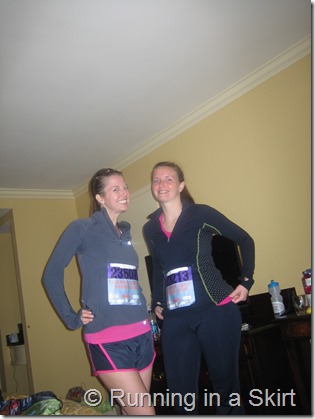 I surprised myself though and ran the entire race without taking a single walk break!
I fell in love with distance running at this race and immediately came home and signed up for my first 15K and Half Marathon. I figured if I could train to run 6 miles, I could train to run 9.3 and 13.1. I was right!
3 Veritas Spring Fever 5K 2012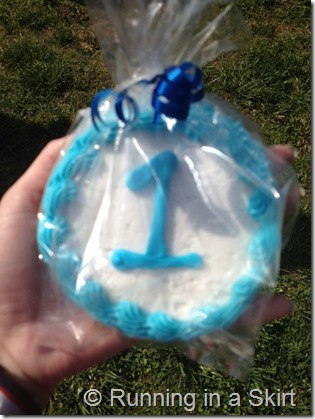 After taking a break from racing after summer illness that killed my voice, (I know- the comeback seems to be a theme here) I spent some time focusing on running shorter distances with better form. My focus on the basics paid off because I smoked this race! It still stands as my 5K PR and the only time I ever won first place in my age group!
Now, it was a very small community race and my time would never get me an award at a larger event. But that morning, at that small race, I won the first place cookie. As happy as I was, it might as well have been an Olympic medal.
2 Disney Princess Half Marathon 2011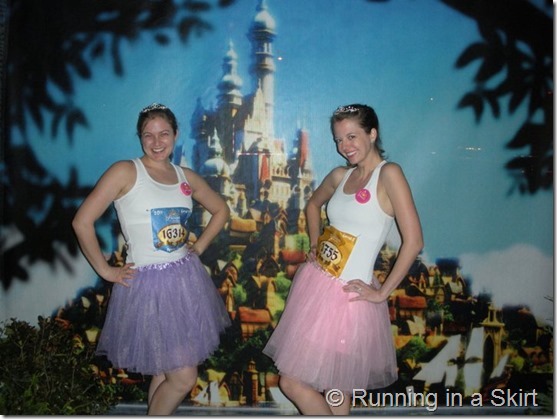 I've run 3 half marathons, and the Disney Princess Half Marathon 2011 is by far my slowest, but it is still my #2 top running moment. The combination of this half being a female centered DISNEY race AND running this with my best friend Sarah made the whole experience literally magical.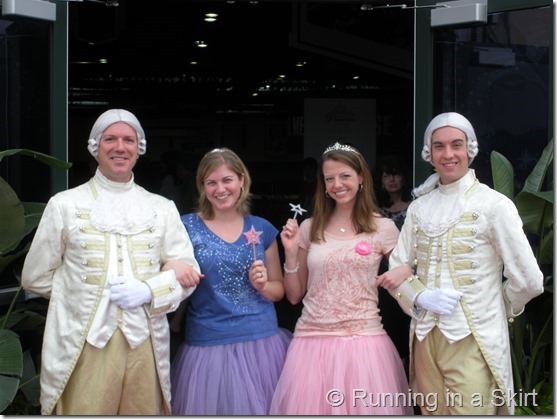 We dressed up with tutu's and tiaras, there were fireworks and a fairy godmother at the start line. We ran through Cinderella's castle like we were flying. I had some nagging ankle issues that kept me from training for the race the way I would have liked, but it really didn't matter.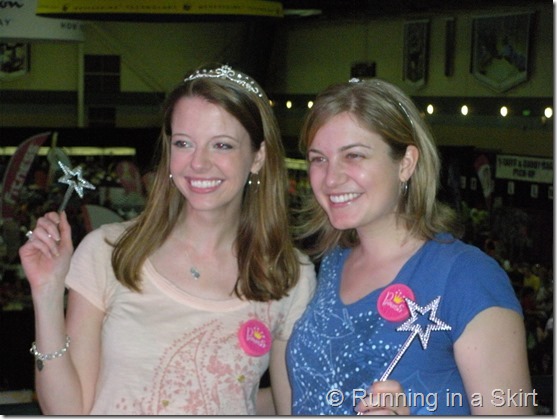 We had the best time and I will never forget crossing the finish line hand in hand with my dearest friend!
1 Chicago Marathon 2012
No surprise here, but my top racing moment is finishing the Chicago Marathon 2012!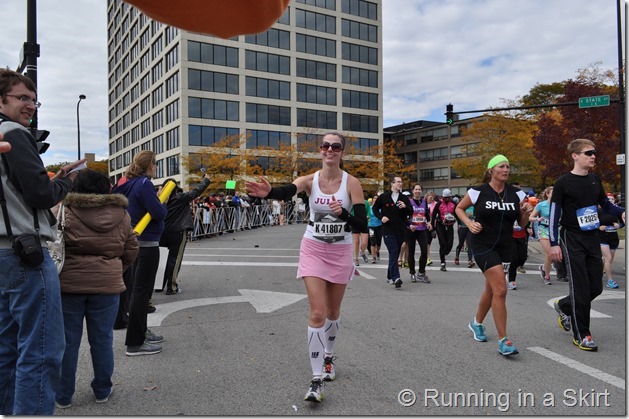 The whole marathon experience was epic for me. I enjoyed reading and learning about marathons, I found satisfaction in the training process of running farther and farther each week.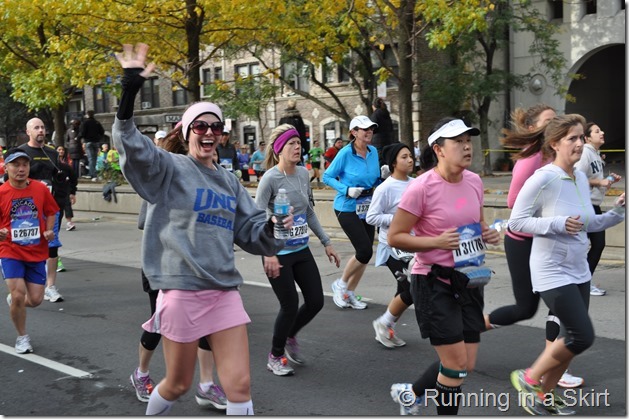 Race day was physically the hardest thing I've ever done and I felt so strong when I crossed the finish line after 26.2 miles. The experience taught me that I am tougher than I look and that I can do anything. In hard life moments that I've experienced since my marathon, I've literally told myself… "You ran a marathon, you can do this." Having that source of strength inside me made every step worthwhile.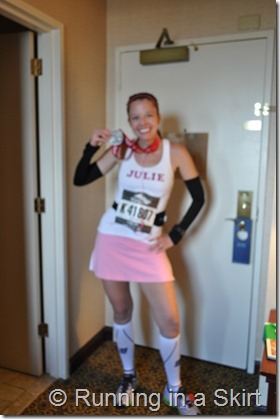 I even raised over $800 dollars as a SoleMate for Girls on the Run of WNC. The race may not have involved Disney, but it still felt magical to me.
Your turn!
What are your top racing moments?
How long have you been running?
[/fusion_builder_column][/fusion_builder_row][/fusion_builder_container]