There are two things many people in Asheville love: good food and being outdoors. Mushroom hunting combines both of those things. For years I've been hearing about how fun, interesting and tasty it is to go mushroom hunting in and around Asheville. I just never could find the time to go.
Until now… my how I'm love my "new" life.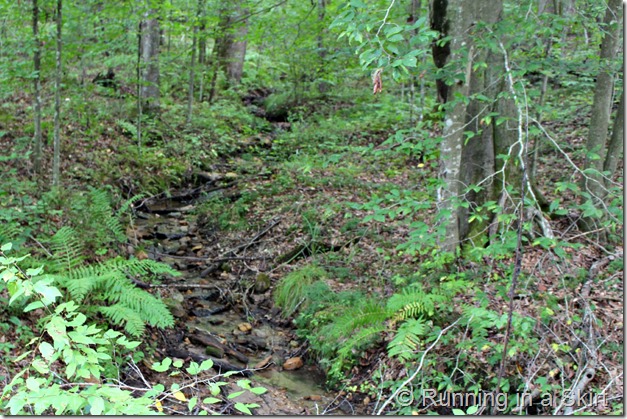 My good friend Jason and his daughter, Isabella (my goddaughter,) are expert mushroom "foragers" and have been asking me for years to join them on one of their afternoon expeditions.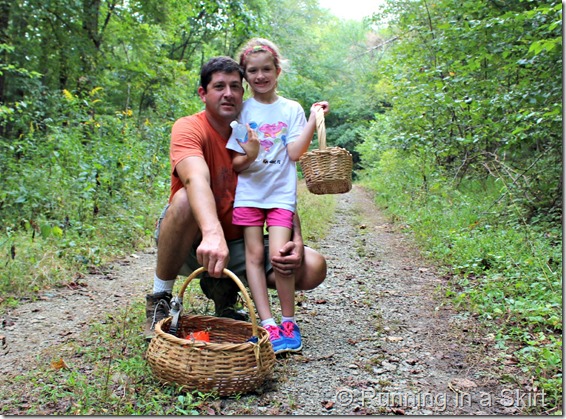 The stars finally aligned the other day and I got tag along on their adventure.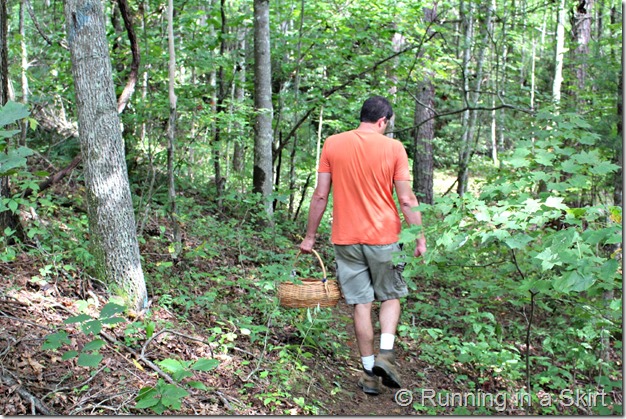 I can't tell you exactly where we went, because each mushroom hunter has their own top secret location. It can take hours walking in the woods to find a good mushroom spot. The meaty little fungi will come up in the same spot year after year, so most people want to keep their secret mushroom spots… just that… a secret.
To be honest with you, I felt pretty cool that the two of them shared their spot with me. So I will guard the location with care.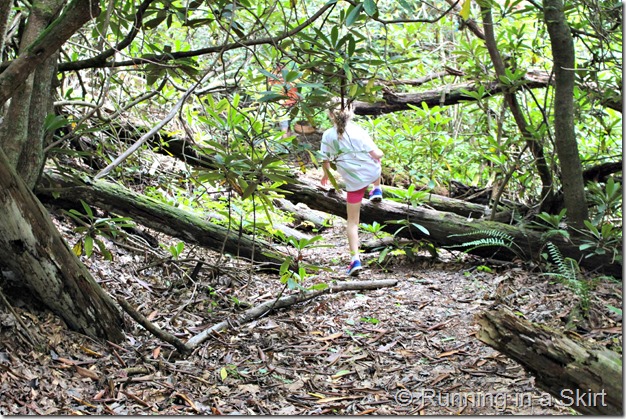 After walking deep into the woods for about twenty minutes we started seeing our first signs of mushrooms. I looked a little more intently at the green foliage to uncover the bright orange plants.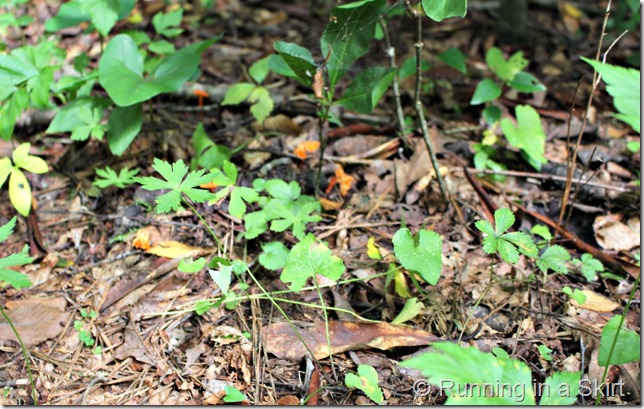 Isabella is an expert forager and she saw the mushrooms before any of us.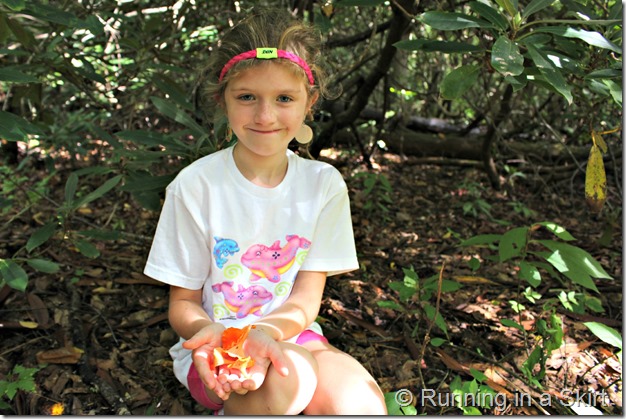 Jason says these tiny ones take a while to collect, but they are really tasty sautéed in butter and wine.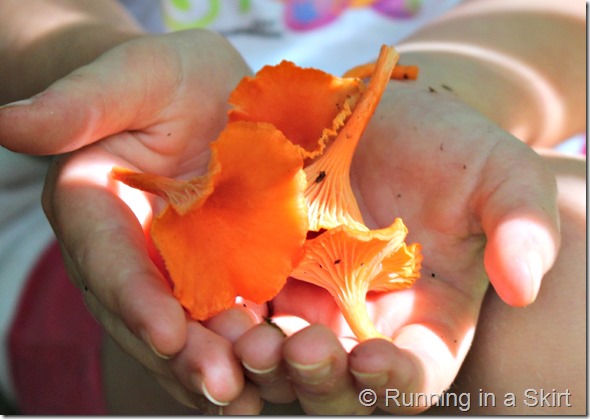 Jason and Isabella point out different mushrooms to me explaining which ones are safe to take, and which ones could be poisonous. Jason only takes the ones that he distinctly knows are safe.
Just as Isabella is pointing out more good ones to me, Jason yells at us both to come over to where he is standing. He found an entire hillside covered in the gold mine of mountain mushrooms, the chanterelle. These babies go for $30 a POUND in the grocery store, WHEN you are lucky enough to find them.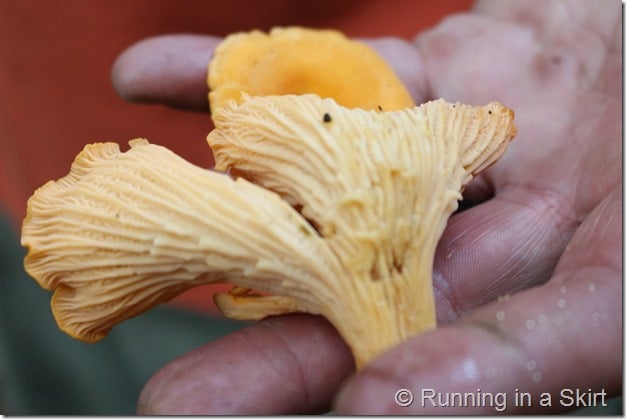 I take my knife and basket and cut away.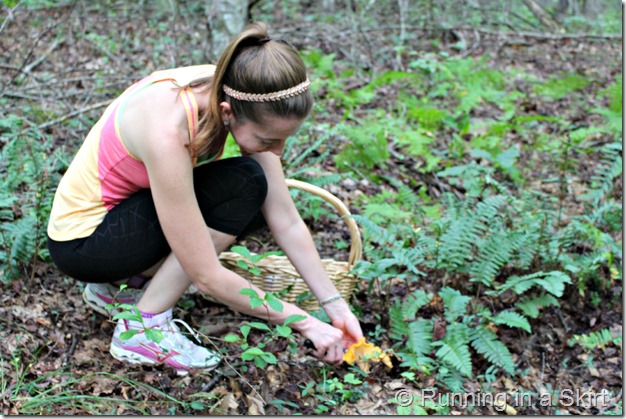 This one is near perfection!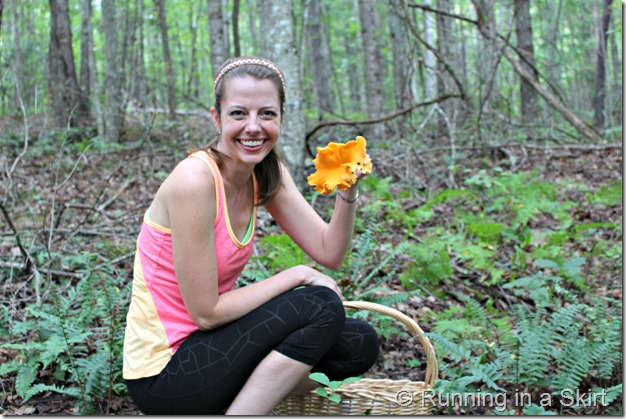 We spend about a half an hour collecting the beautiful chanterelles, filling our baskets. We each cut enough for a couple of good meals, and decide it is time leave.
We start the long hike back to the car when Jason hollers again! He found another crazy find. A giant Hen of the Woods.
It was too good to leave behind, so we take that one too.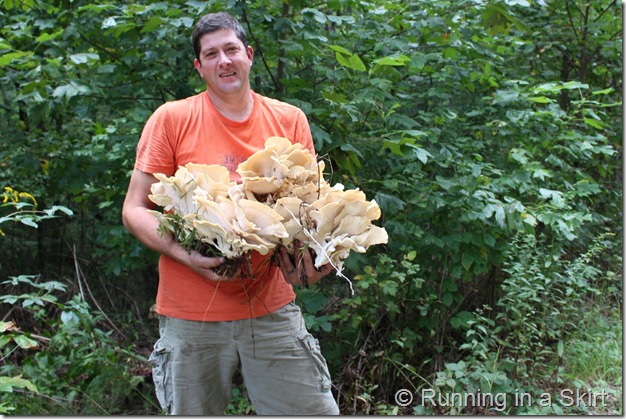 Look at our mushroom stash!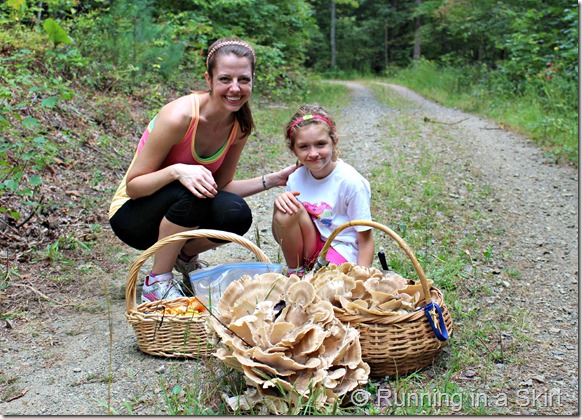 Now I really feel like a "mountain girl" with this kind of experience under my belt. I went home, washed them all and set out to cook an amazing meal.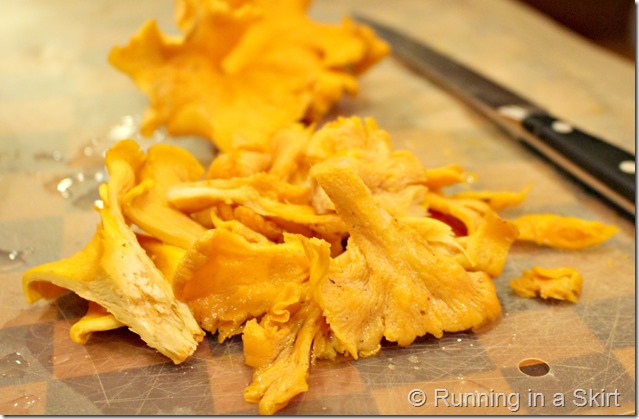 Scallops, fresh half runner beans (last of the season) and wild mountain mushrooms.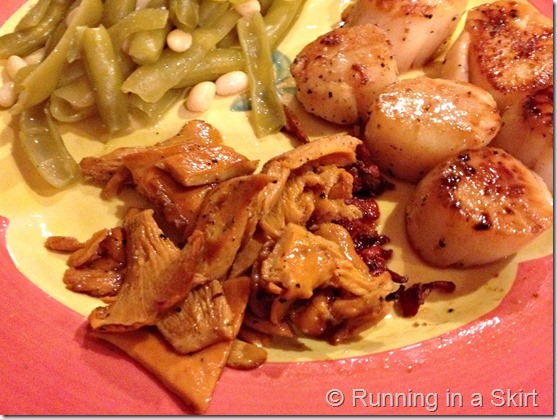 They were so tasty and they put regular mushrooms to shame on the savory flavor. I could really get used to this mushroom hunting thing!
Your turn!
Have you ever been mushroom hunting or "foraging?"
Do you like to hike?