Thanks for stopping by Running in a Skirt! You can also follow me on Facebook, Twitter, Pinterest, Instagram. or subscribe by entering your e-mail address to the right.
Happy Fri---DAY! We're a big fan of the end of the week in this family. Rhett thinks FRIDAY is the day he gets double belly rubs…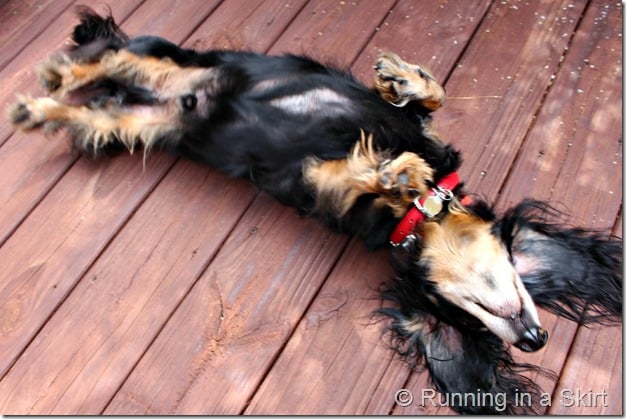 oh wait. He thinks that everyday.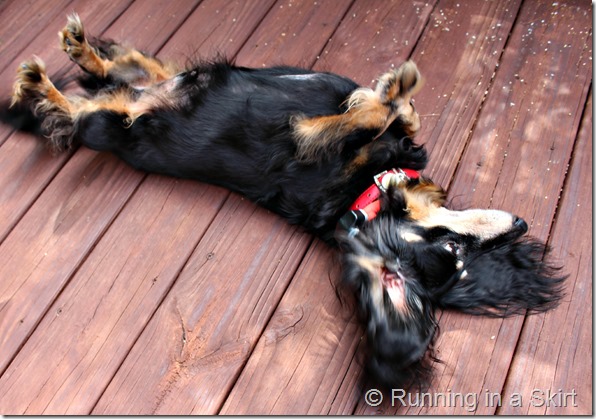 Silly dachshund.
Today's #FashionFriday features one last good summer to fall transitional dress. The photographs were taken in Hilton Head a few weeks ago. This navy paisley dress with a tie top is sweet and comfortable.
This dress is perfect with my khaki Keds tennis shoes. Seriously, how did Keds become cool again? I love them even more this time around.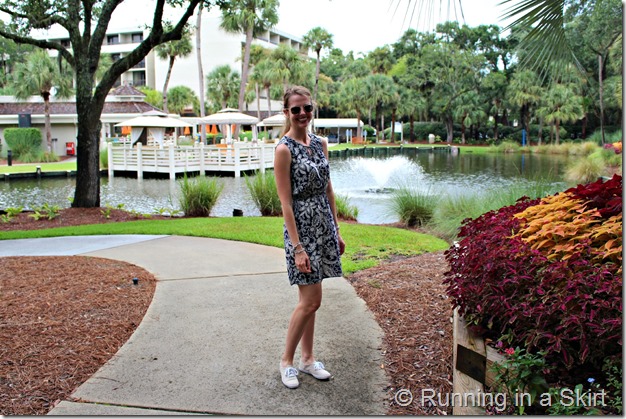 You could easily add a jean jacket or light wrap sweater to this outfit as the nights, even in the south, start to turn a bit cooler.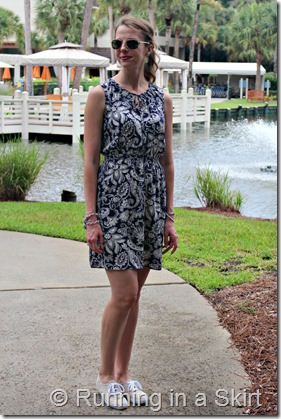 Dress: Ann Taylor Loft
Shoes: Keds
Earrings: My moms
Glasses: The hubby's aviators
With October just around the corner I guess it's time to start breaking out the boots, jeans and sweaters. I'll get around to it… next week perhaps?
Your turn?
Keds? Are you embracing them the second time around?
Are your pets as silly as mine?