Biltmore Run
Fall has arrived in the mountains. It's not just the calendar, it's the cool overnight weather. It's only going to take a few of these forty degree nights before the leaves start popping.
I went to the Biltmore Estate Monday for a morning run and for the first time there was a crisp breeze in the air.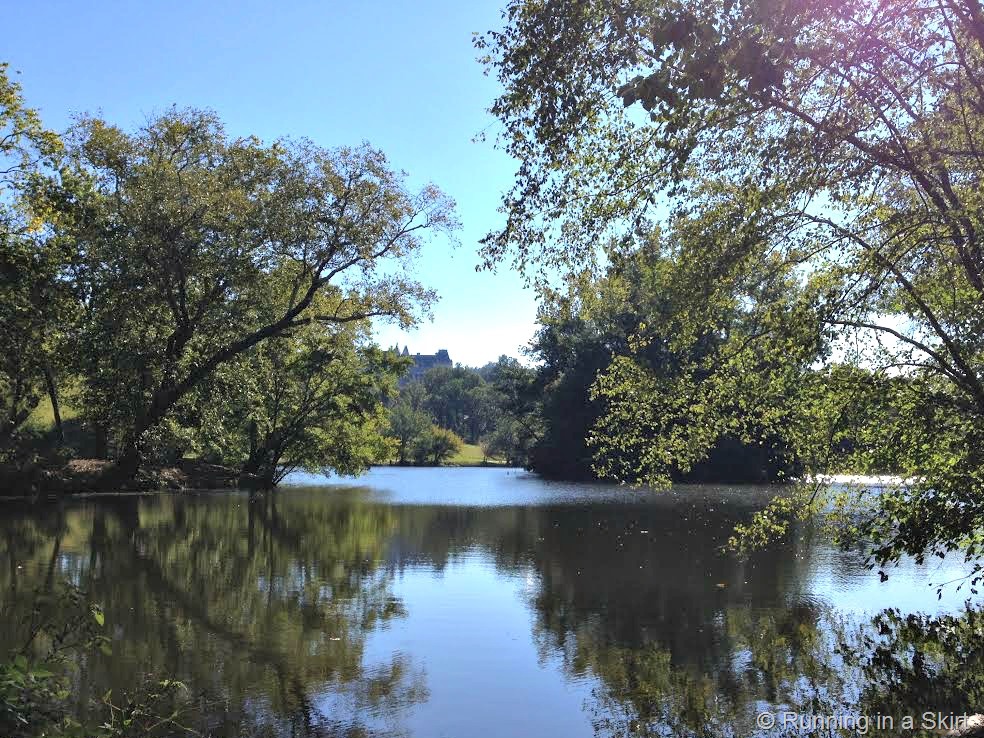 Workers were even clearing out the sunflower fields. I never quite caught the full bloom sunflowers again this year. I was there right before and right after the peak. Next year, maybe.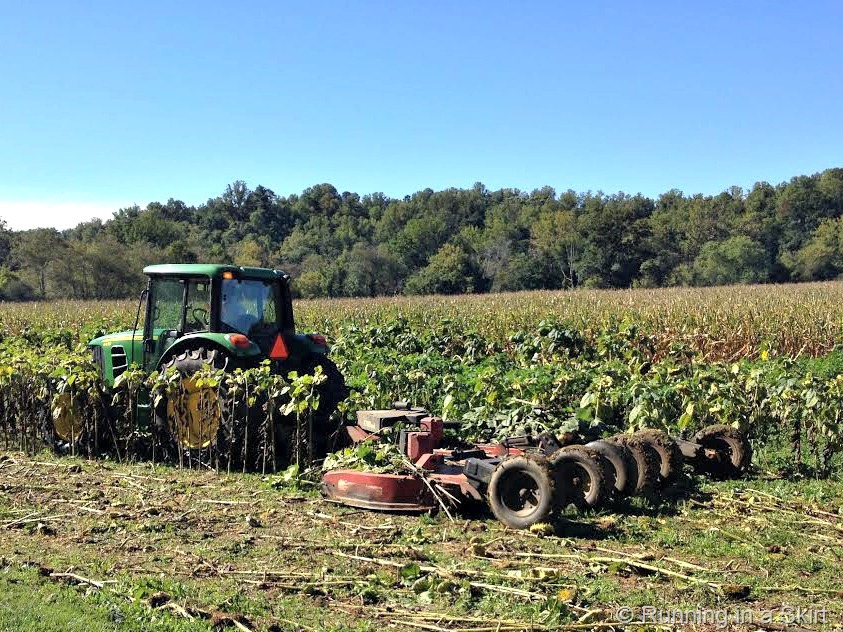 Things are about to get even more beautiful around here. As you can imagine, fall is spectacular in Western North Carolina. I'm hoping to make it to the some of the higher elevations this fall to take some pictures of the mountains with my new fancy camera.
Legs for Leggings Fall Pyramid Workout
In the meantime let's talk fall workouts. The first warmer piece of clothing I pull out are leggings. They are so easy to wear and pair with just about everything when the weather is cooler. I seriously could live in them.
Here is my BONUS workout for looking my best in leggings. I call it a bonus because I add it onto one of my normal workout routines or runs. It only takes 10 minutes to get through. You can totally do it on it's own though, the lunges alone will make you feel the burn!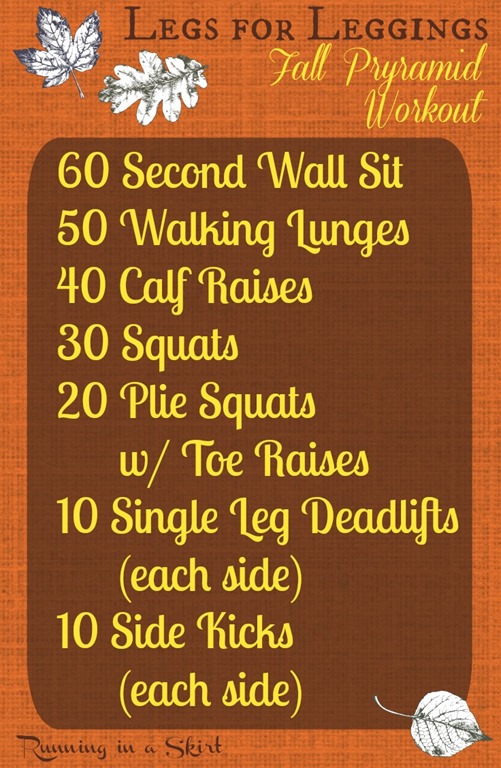 Here are links to the exercise descriptions, if you are unclear on what they are.
Your turn!
What's your favorite leg burning move?
Are you staring to see fall color?