This 4th of July weekend will truly be something for the memory book! Our Pittsburgh family rented a house again on Lake Murray in Columbia and we had some serious family fun. I even think this year topped last year's trip!
There was boating…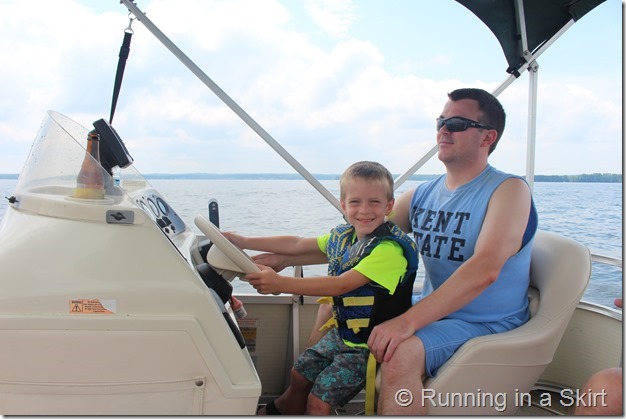 Rafting…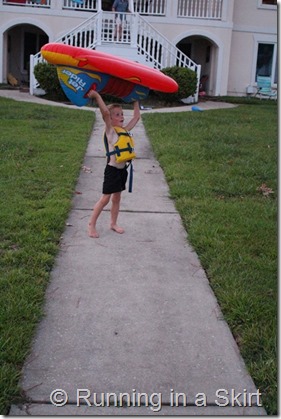 Ice Cream….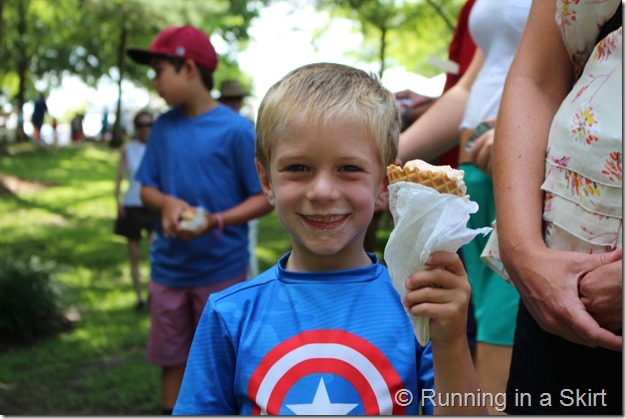 Sunset dives…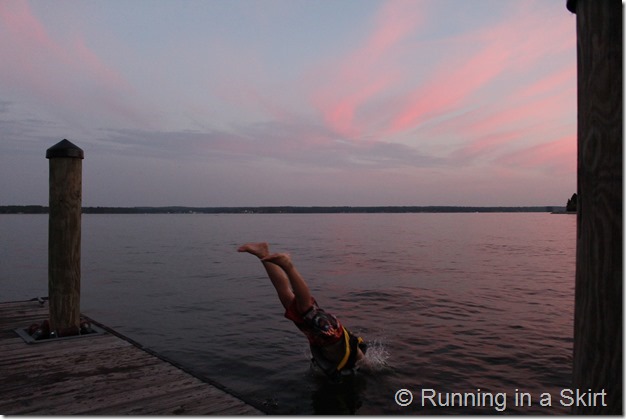 Muchkin go-karts…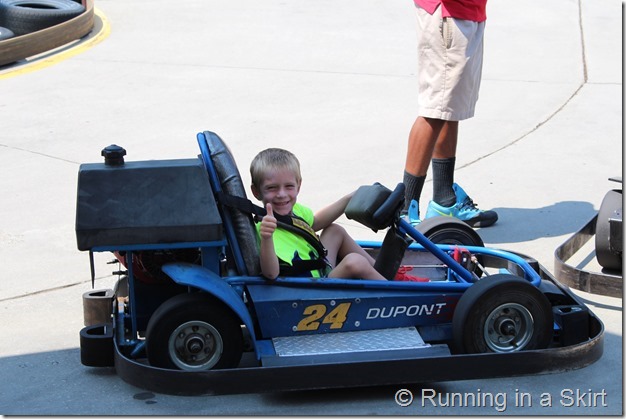 Seriously, I'm not sure how much more fun you can pack into a holiday!
(And doesn't my nephew Ty take some crazy cute pictures?)
One of the highlights of the weekend was the Lexington County Peach Festival.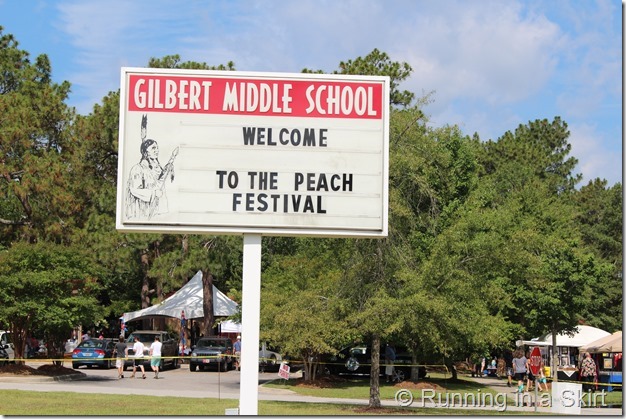 Our whole family piled into three cars to check out the festival 4th of July morning. We were promised peach desserts, music, crafts and tractors and this festival delivered.
My nephew Ty is obsessed with tractors and everyone wanted to see his reaction to a huge vintage collection on display. His smile and enthusiasm did not disappoint!
I'm not sure anyone could love trucks and tractors as much as this young man.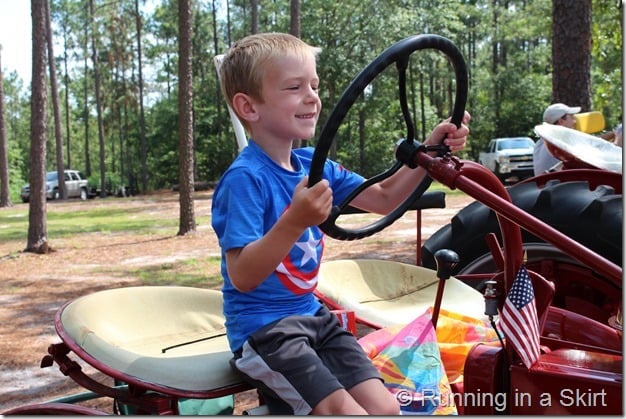 We also had peach flavored everything…
And came home with some of the sweetest most amazing peaches I've had since I lived in Georgia.
I'm such a fruit-a-holic that this bag of peaches was more exciting than candy to me.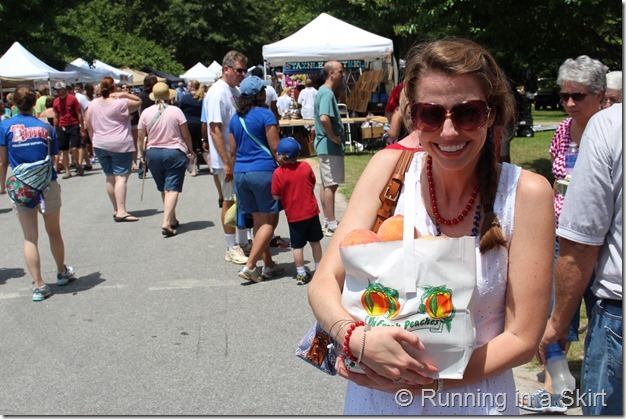 I tried to get a big group picture at the festival, but it was near impossible to round the crowd so I snapped a few small groups.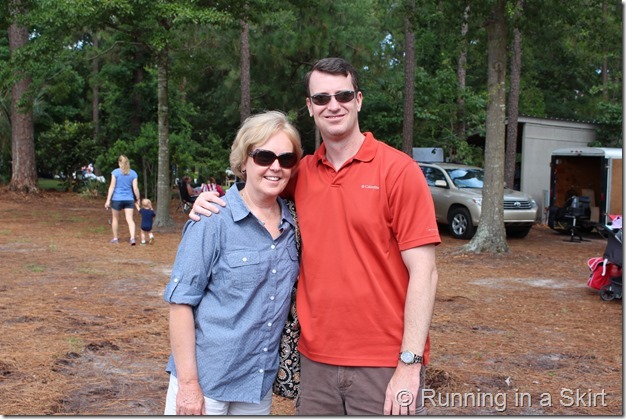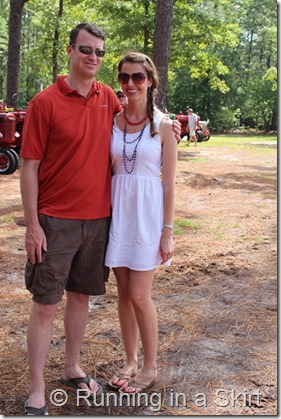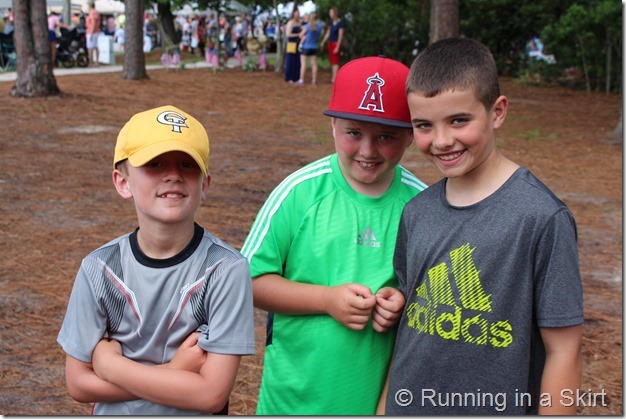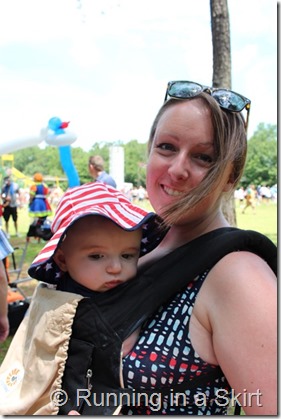 And for good measure I took about 5 dozen pictures of quickly growing little Owen. He was mid sentence here, telling me in baby talk how to secure world peace and reminding me that I already promised him a trip to Disney.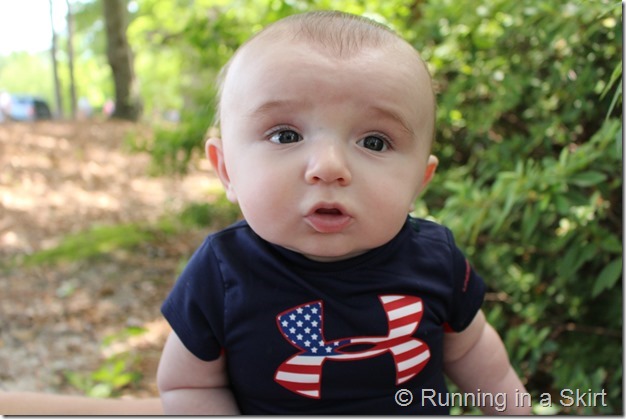 Even though we found some shade at the festival we all got hot and tired after a few hours, so we came back to the lake house and finally got that big group photo.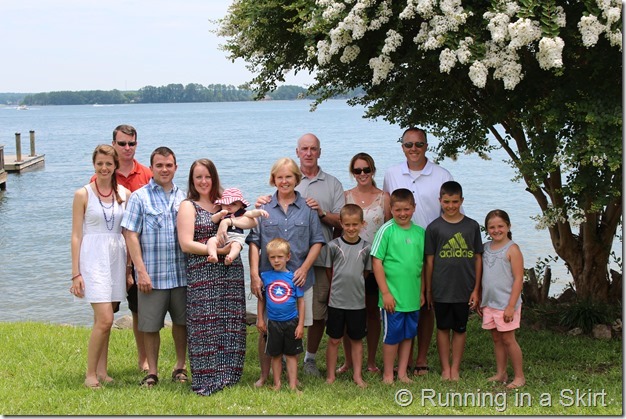 Family truly is everything.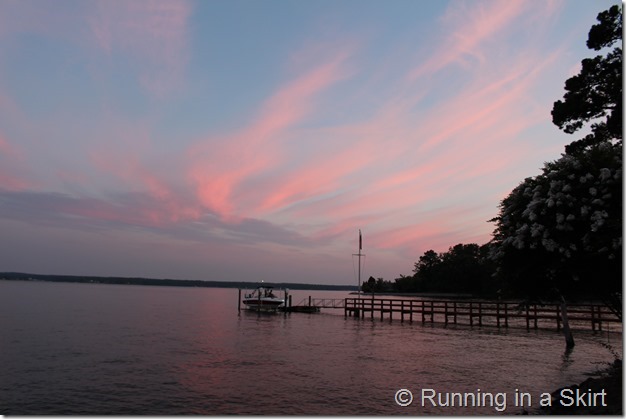 Your turn….
Have you ever vacationed at a lake?
What's your favorite kind of fruit?
I love all fruit! Apples, strawberries, blueberries, mangoes, bananas, peaches… I could go on!