This past weekend I was at Lake Murray in Columbia. My hubbys' family rented a lake house for the week and we enjoyed some quality time with our Pittsburgh family. More on that trip later in the week, but first a little sneak peak, fashion style!
I'm totally in love with this Black and White Maxi Dress!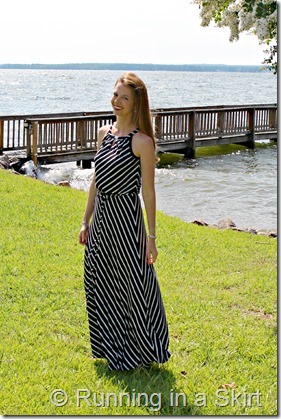 My Sister-In-Law Megan snapped some pictures of me playing fashion model. The lake was stunning and a nice breeze kept even the central parts of Columbia cool.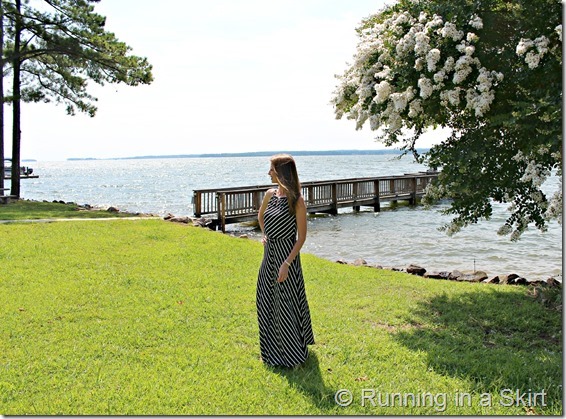 Summer dresses are the solution to all of my fashion woes. They are easy to throw on and you instantly look put together and sharp. I would much rather wear a dress than shorts or a skirt in the summer.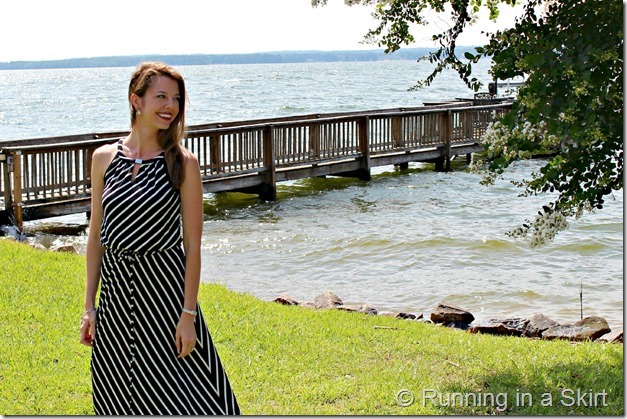 This long maxi dress is so easy and comfortable to wear. The classic black and white striping makes it a staple piece in my wardrobe.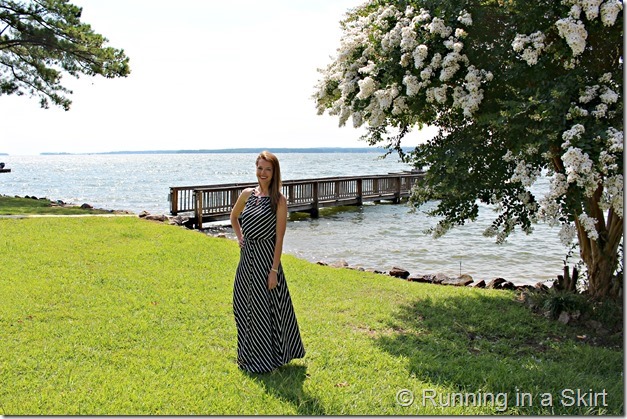 I especially love the neck detail with this particular dress. You don't have to worry about adding a necklace to it to looked polished. Just throw on chunky silver earrings and some bracelets. Since you have built in accessories, it's really easy to pack when you travel.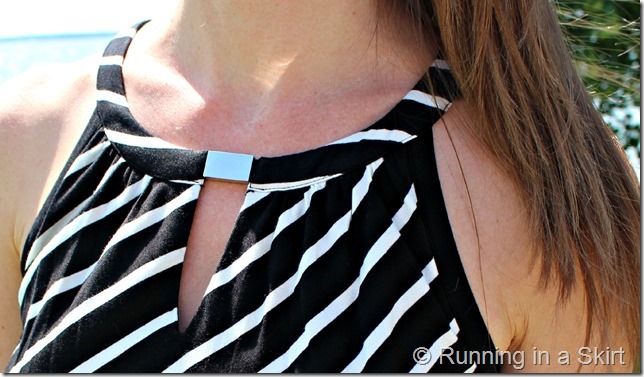 I also love the waist tie. It gives the maxi dress a little shape. If you aren't a careful about the fit of a long dress it can look like a sack. And no one wants that!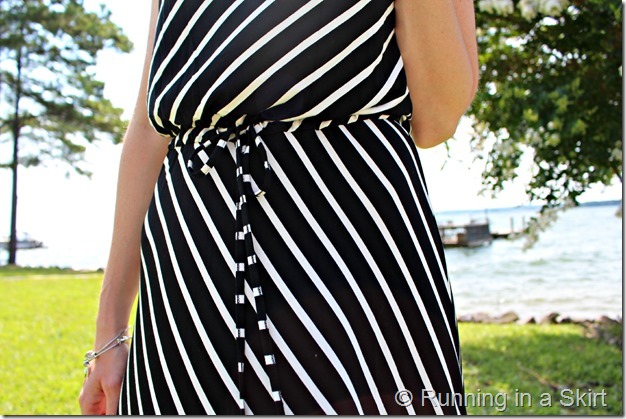 As for shoes, I went with flat black sandals with silver accents. Heals would make this dress way to short on me. If you must have some height, I would do wedge shoes instead of regular heals.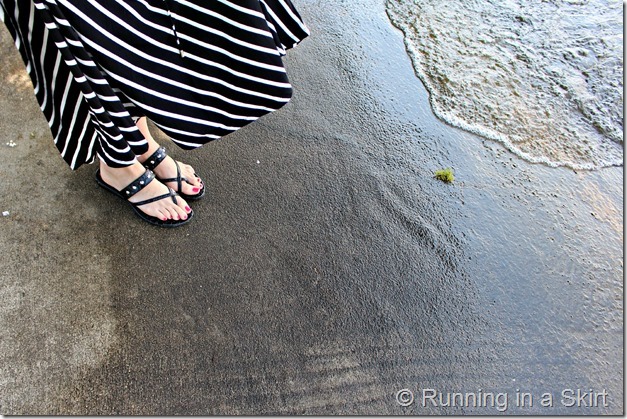 More from the lake later this week, but for now happy shopping!
Black and White Maxi Dress
Dress: Calvin Klein, Macy's - Similar HERE
Shoes: White House Black Market
Bracelets: Macy's
Earrings: Mom's collection
Sale Notes:
Macy's is always having sales and coupons! Wait for an additonal percentage off sale before you buy
White House Black Market just did another huge summer markdown this week.
Your turn!
What did you do for 4th of July?
What is your go-to summer clothing item?