If you've been keeping up with my blog for the past year you have probably noticed my serious 5K binge.
In case you are just joining us, let's catch up…
It all started last July with the Bele Chere 5K, which was my comeback race post sinus surgery, and continued all year. In October I did the Pink in the Park 5K and in November I did the Run for Your Art 5K. I kicked off 2014 with the Flap Jack 5K New Year's morning and didn't do so hot at the Frostbite 5K in February. By spring I regrouped and trained harder for a 5K series fit for an athlete (of sorts…) including the Conquer a Cove 5K, Run for the Paws 5K and the Biltmore 5K. My final race in the spring streak, the Rise N' Shine 5K concluded with me finally hitting my long term 5K goal time of 26:58.
Whoa…. I'm kind of exhausted just typing all of that! It wasn't my intention to do so many 5K's this year, but I have been loving the style and speed of the 3.1 mile distance. It's been a slam packed year with family and work obligations so I didn't even try or plan to train for anything longer. It's been very refreshing to not be tied down to a strict long term training plan, but instead running for running sake!
The best thing about the 5K is it doesn't take much time but can pack just as much fun as a larger race. You still get the adrenaline rush of being at a race but you aren't crazy sore the next day, you are less likely to hurt yourself (knock on wood!,) and you can usually sign up race day depending on how you feel and the weather.
Here are some other reasons I'm loving the shorter races these days….
You can show up with your boxer, after work and on a whim. You don't have to feel to badly about not really training for a 5K and even if it's freezing (literally) you don't have to stay outside for too long.
If only Reina had the attention span to run… oh squirrel!
Same goes for other inclement weather like rain. 3 miles in the rain not a big deal. 26.2 miles in the rain: sort of a big deal.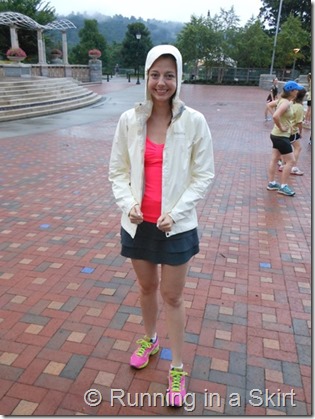 Splish! Splash!!!!
Even if you have a bad race, it's the perfect way to spend a 50 degree February day after an epic midweek snow.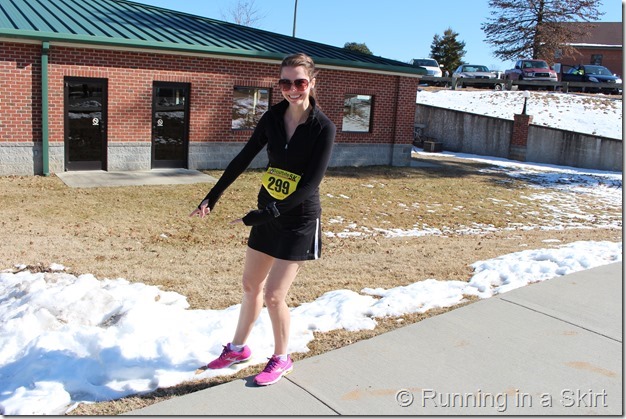 Long week at work? For-geeeet about it!
You can run the race with friends and support causes that are important to you.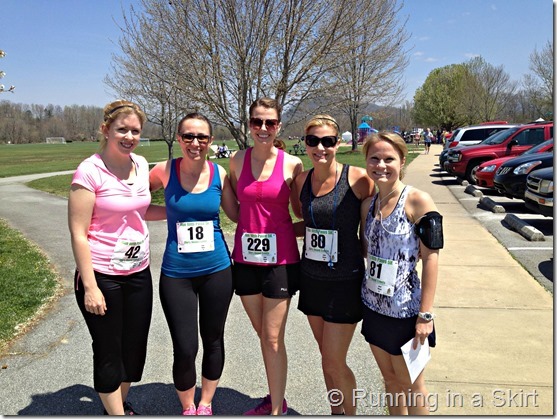 Run for the Paws… or Run for Puppies as I like to call it…
If you do decide to train hard and push yourself you can quickly see some serious results and if you are really really really lucky you can place in your age group.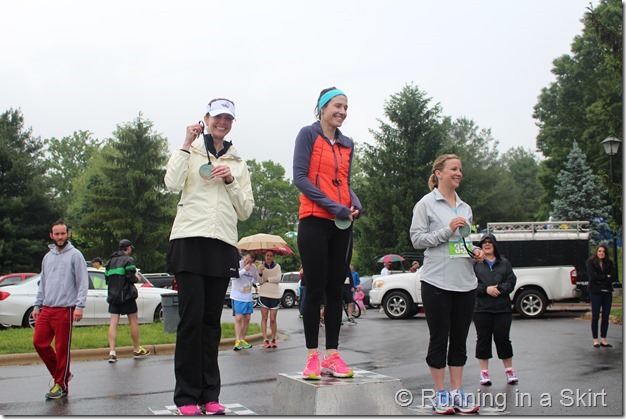 Best. Day. Ever.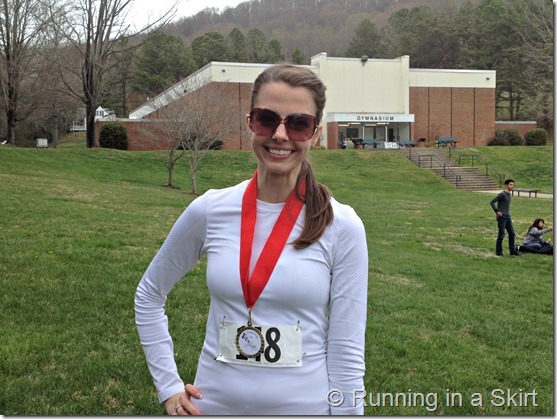 Will. Run. For. Medals.
And if you don't quite hit that all time PR time at one race, you can try again. Keep trying until you get it! It's much easier to run a 5K again next weekend than a longer race.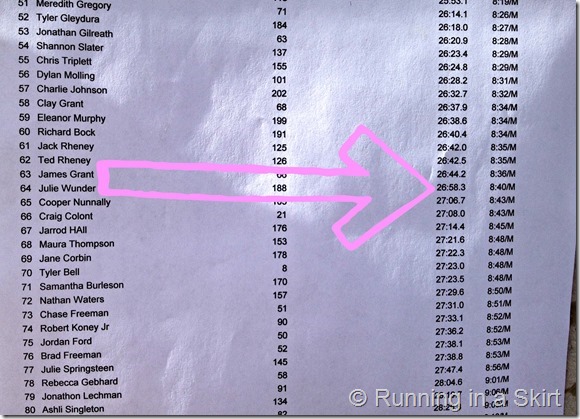 The 5K has truly been my race this year. I originally fell in love with running by pushing my distance from the small local 5K to the Chicago Marathon. But it has been very refreshing to spend some time focusing on a shorter distances and working up to a faster pace. I've learned a lot about how to pace myself and moving past my comfort zone.
Now I'm not saying I will never run longer distances again, I'm sure I will get the half marathon or full marathon bug soon! But for now, I'm just simply loving the 5K.
I'm not the only one who is loving the 5K! Read this Runner's World article for perspective from professional runner Lauren Fleshman.
Your turn!
What distance is your favorite to race right now?
How do you feel about 5K races?