Hello 2014! It's going to be a great year!
I kicked off 2014 with a running bang! I ran the Flap Jack 5K on New Year's Day morning.
I had to work in the early morning, but at the last minute, I found out our noon show was preempted by football. For some reason I was super energized to start the year on a healthy note, so I searched to see if there were any local New Year's Day races. I've always thought a race would be a great way to spend the first day of the year. Turns out there was a 5K at the perfect time and location for my day!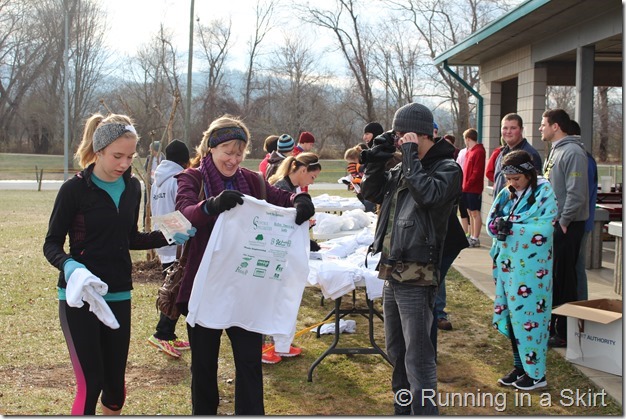 The Flap Jack 5K was at Fletcher Park, where it is FLAT as a pancake! This is a big deal if you live IN THE MOUNTAINS!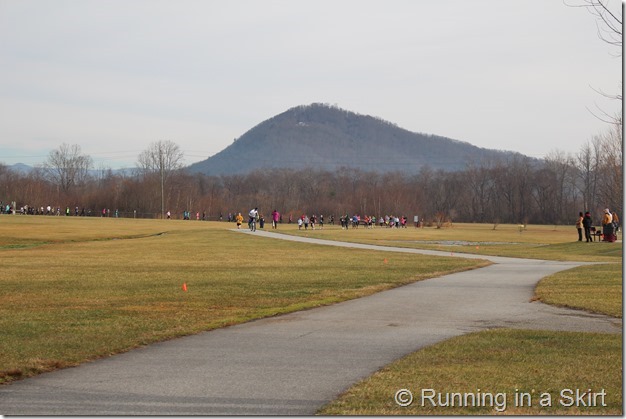 The hubs and Reina were sweet enough to go with me and cheer me on. Rhett doesn't do well at events like this, so he got an extra treat and stayed at home.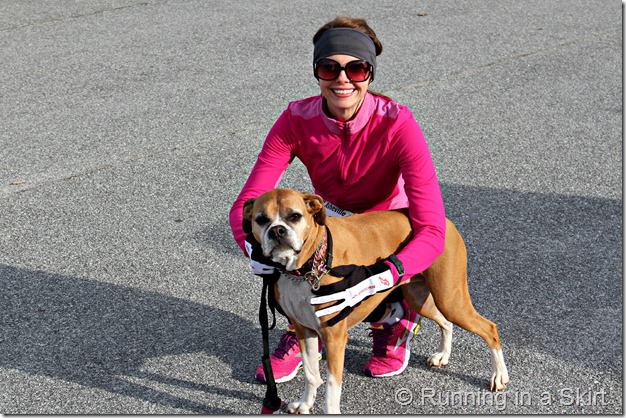 The race started around 10AM. It was still brisk outside, but it was just starting to warm into the mid 30's. I knew once we were running, I would be plenty warm, but it was a little chilly to start with.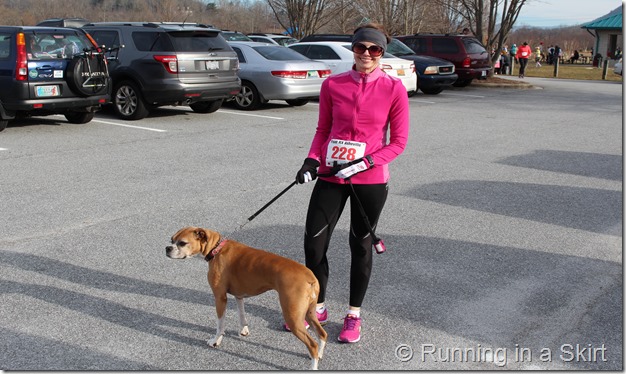 Luckily there was no wind or any rain or snow. <--- deal breakers for me when it comes to winter outdoor running
The 5K benefited Trinity of Fairview's Senior class and their mission trip to Honduras. They are going to build an orphanage. Wow. Cool kids and I was thrilled to support their mission.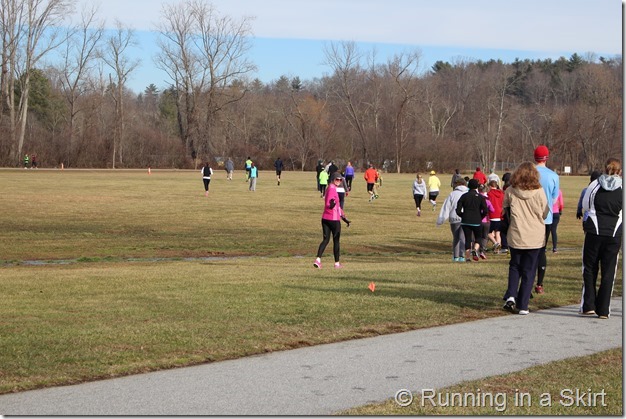 The race made a big loop around the park and then out and back a path near a river.
I didn't really have a time goal for the race, especially since running the race was a day of decision, but instead I wanted to see if I could work on pacing myself more consistently. The last race I ran (Run for Your Art 5K), I had a significantly slower second mile. I've also been struggling with some breathing related issues due to my vocal cord dysfunction (Yup. Apparently that can happen) and I never really know how my running is going to go lately, so I was trying to be realistic.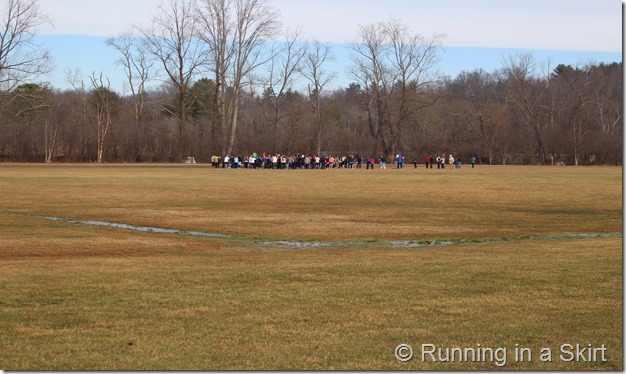 I felt good and strong though and was ready to race. The gun went off and I started at a quick pace, but tried to hold back a little, so I would be able to maintain my pace mid-race.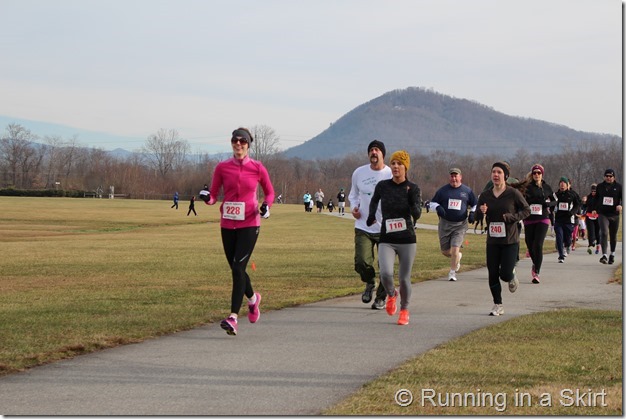 Mile 1: 9:10
During the second mile I held my focus on the race (I tend to let my mind wander…. What should I make for dinner tonight…. What should I write on the blog… How can I adopt more puppies?) and maintaining my speed.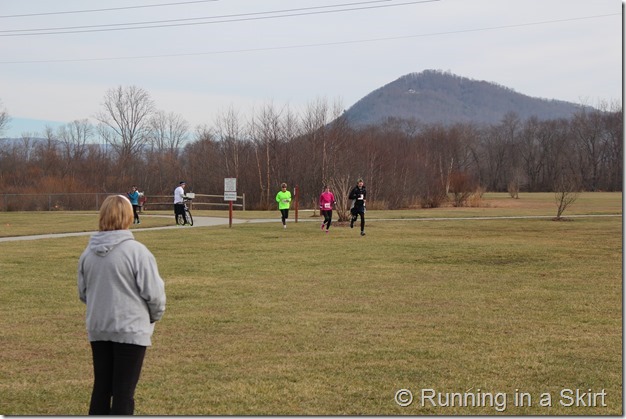 Mile 2: 9:12
The last mile I pushed my speed and focused on my breathing. I started to have a little trouble getting a full breath, but it didn't hit me until pretty late in the race.
Mile 3: 8:54ish!!!!
I forgot to stop my GPS watch, but the official results were 28:08!
That is now my second fastest 5K EVER, and fastest since my surgery. Plus I held my pace more consistent during the entire race which was my goal.
The race was great and the students even made pancakes for everyone at the finish. Since I had already been up since crazy early, I wasn't in the mood for another breakfast, but they looked great.
It seemed like a pretty fast race for a small community 5K and some of the leaders were smoking! The hubs got a fun picture of the leader early on…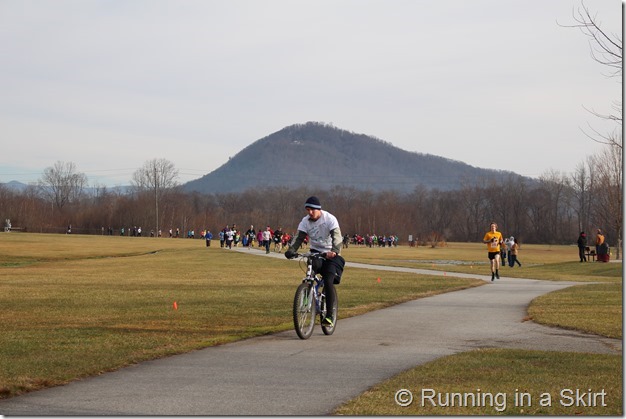 There was even a firefighter who ran the race with all of his gear on. What a rockstar!
I really enjoyed this race and I am so grateful for the fun and fit way to kick off the new year!
Questions of the Day….
Have you ever run a holiday themed race?
This is my first one. I've always wanted to run a Turkey Trot, but it never seems to work out with my schedule.
What did you do New Year's Day?
After the race, we spent the rest of the day on the couch with football, movies and nachos. score.