Happy Friday friends!
I'm actually on my way to Washington, DC again today to visit my best friend Sarah before she relocates to Brazil for a few years. I'm trying to see her as much as possible before she makes the big move next month. I found a great deal on a flight from Greenville again so I am doing a bit of driving before I catch the flight.
Since it's still pretty toasty and summer like, I packed a shorts romper to take with me on my trip. I found this on a crazy clearance sale last week in Asheville and since the weather will be turning soon I wanted to be able to wear it a few times before it turns cooler. I did three trial runs on styling to showcase it in completely different ways.
Outfit one matches flat red bow shoes and a light sweater. I add layered necklaces to keep it interesting
The second outfit transitions into fall with a denim jacket and suede flats.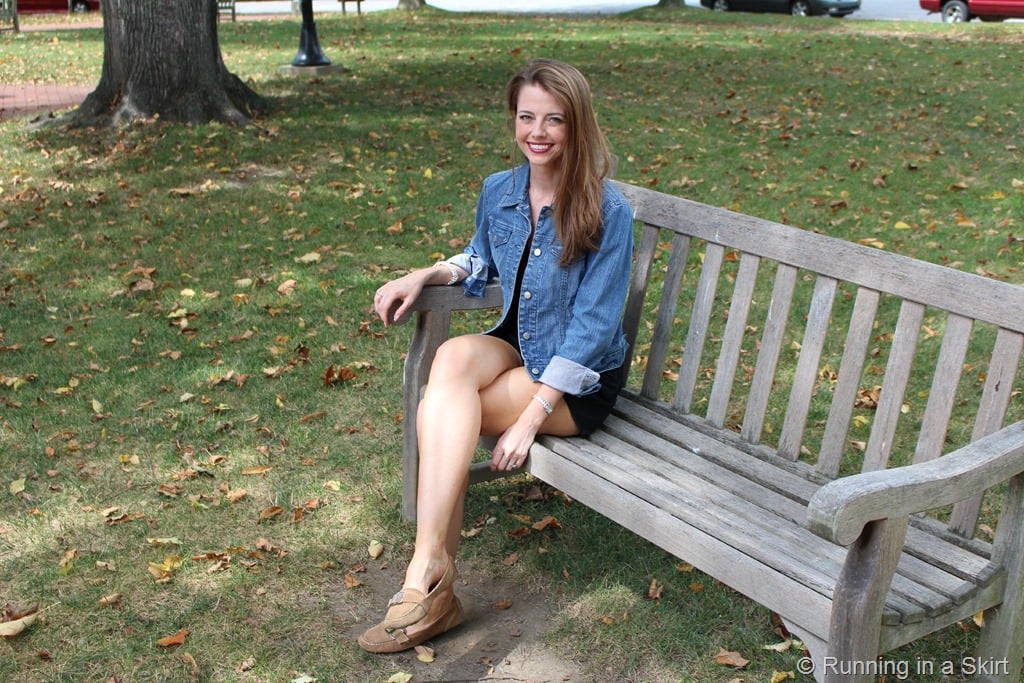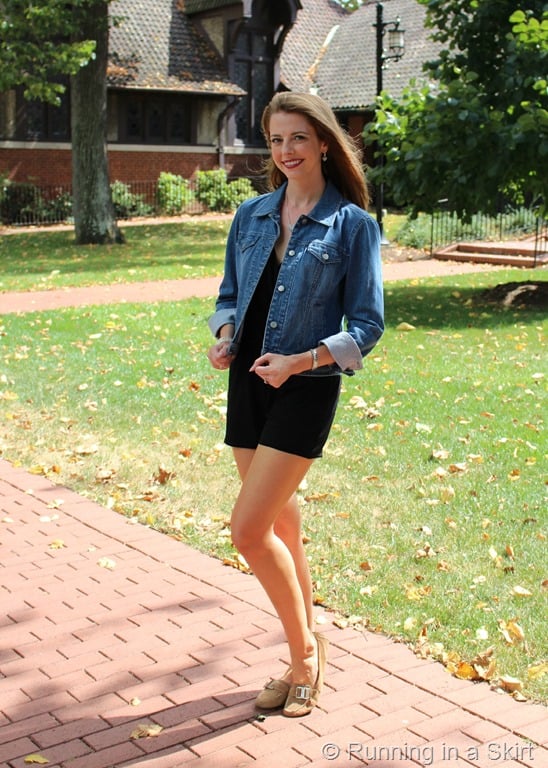 The third styling is for a night on the town. I like this romper with colored heals and nicer jewelry. Black heals would work well too, but I always like to add a pop of color somewhere.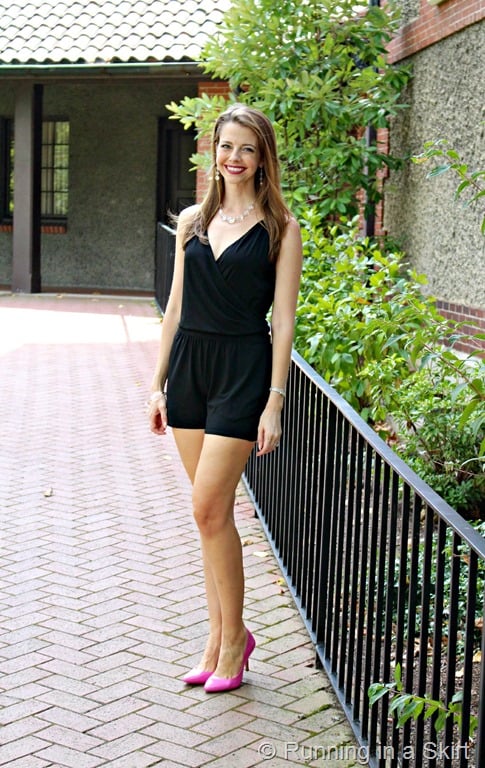 That is a lot of versatility for one little romper! By the way, I found it at White House Black Market. If you go to the one in Asheville please tell them that I sent you.
Also this the second installment of my One ____, Three Ways series! I first wrote about this navy striped dress. Check it out!
Your turn!
Which one is your favorite?
My favorite is the jean jacket.
How do you feel about rompers?
I actually thought this would not fit because of my height, but it was perfect!