Time flies when you're having fun!? It seemed like just yesterday I created Running in a Skirt and now my little blog is 5 years old. I'd like to celebrate by walking down memory lane and giving one of you guys $250 worth of NOW Foods products of your choice!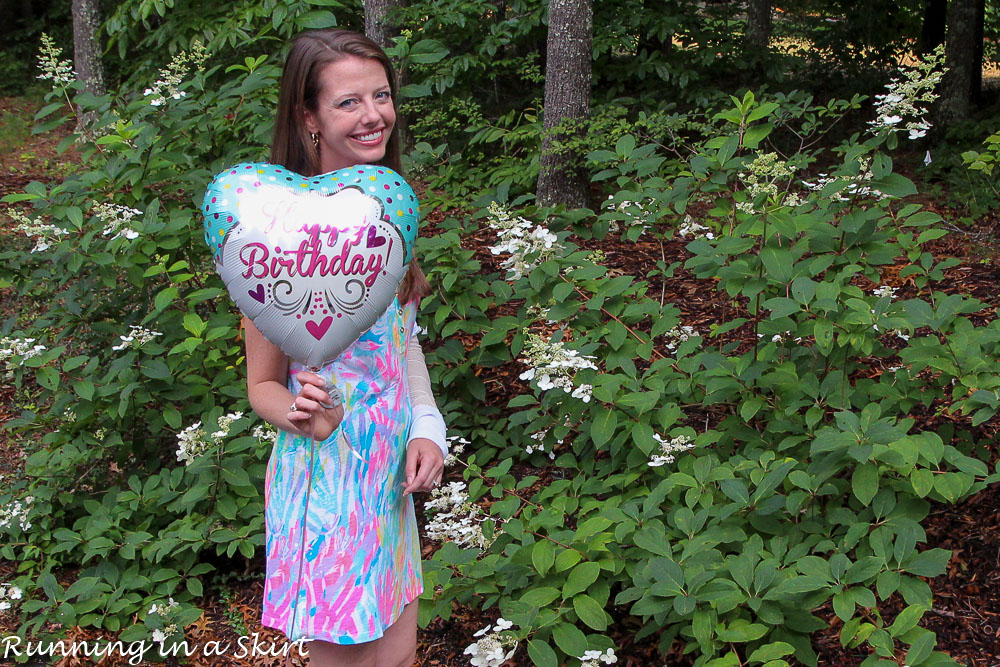 When I envisioned this picture I did not plan on having to wear a sling and a brace. Doh!
It all started with an innocent enough article announcing that I was running and training for the Chicago Marathon. Up next was a post explaining why I picked the name Running in a Skirt and then some information about running Chicago as a Solemate, which is the Girls on the Run adult fundraising racing program. Those posts kind of make me cringe and smile at the same time.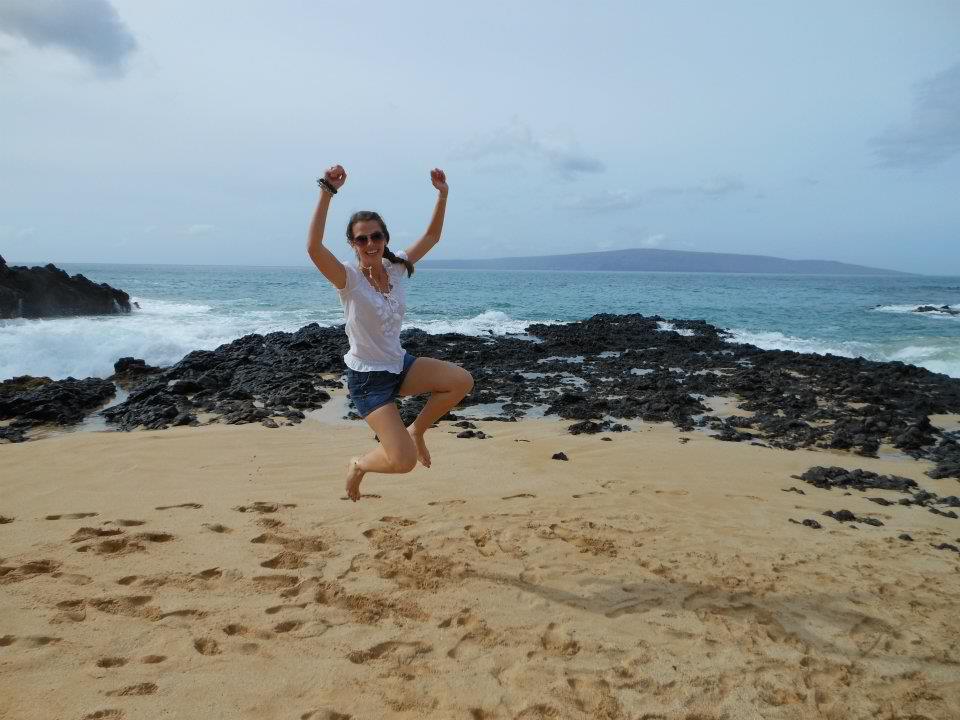 Running in a Skirt started off as a running blog where I shared my experiences training for races like the Chicago Marathon. At the time training (and even running 18 miles) brought me so much joy. In my first year of blogging I got thrown some serious life curve balls including the unexpected death of my Mom and having to take an extended leave of absence from work from losing my voice and eventually having to have sinus surgery. My priorities changed and so did Running in a Skirt. Since I wasn't able to run as much I started sharing more recipes and lifestyle posts. Those took off, I found a new joy and there was no looking back.
If you would have told me five years ago that I'd be working from home blogging... developing recipes and writing... I would have laughed at you. This wasn't my plan. But life is messy and takes some unpredictable turns. Those turns are often the journeys that make it all worthwhile. While Running in a Skirt being any more than a hobby was never my goal, it has brought me more joy than I could ever dream of.
I like to say now that Running in a Skirt is now a Healthy Living Lifestyle blog with a runner's heart. I'll also toss around the phrase... "I'm running through life in a skirt." I've considered changing the name to something more food or lifestyle centric, but at the end of the day Running in a Skirt is just me. And so it's here to stay.
Running in a Skirt Fun Facts
This is the 970th blog post!
Top 10 most popular posts:
Although I didn't set out to have a food blog, many of my most popular posts are now food posts.
I left my job at the local TV station WLOS three years ago today to pursue blogging full time. That in some ways is a second blog birthday for me because I started doing blogging more seriously.
My Favorite Posts:
Thank YOU!
While all of the facts and birthday celebrations are fun, I really need to be thanking you. Without each of you taking time out of your day to look at and read my posts this would not be possible. I am forever grateful to y'all for making me and this little blog even a small part of your day. I never take the fact that having this site and readers is a gift and blessing.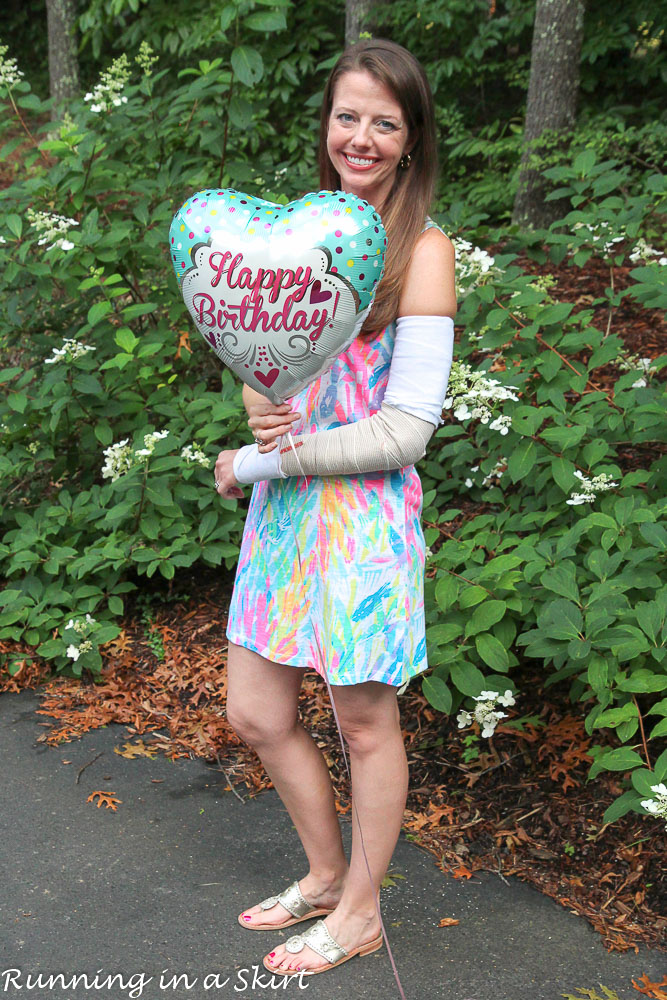 I write my posts trying to give you some daily inspiration or a smile... whether it's a new healthy recipe to try, fresh workout to conquer, inspiring fashion choice and even satisfying your wanderlust. My goal is to help you in some way lead a happier, healthier life. I hope that's what you find when you come here.
In the coming months and years I hope I can make this site an even better resource for you. Because that's what this is all about... HELPING YOU!
Once again, thank you from the bottom of my heart. Here's to five more beautiful years.
NOW Foods Giveaway
Now for the fun part! One of you will win a $250 Gift package from NOW Foods. The winner will get to select $250 worth of their favorite products from NOW Foods.**
You might remember I flew to the suburbs of Chicago in May to take a tour of the plant and learn more about the brand for the NOW Foods Immersion.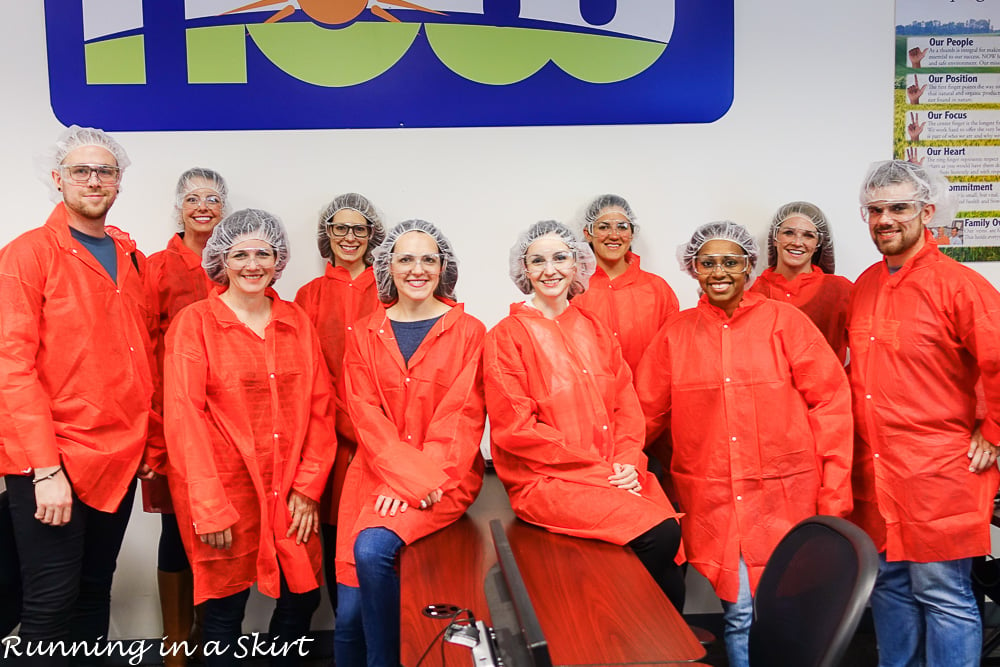 If you aren't familiar with NOW, they are a health and wellness brand that focuses on selling high quality, natural products at affordable prices. Their extensive product catalog covers everything from supplements, beauty & health products, essential oils, sports nutrition, natural foods and even pet health. You might have seen their vitamins, protein powder, probiotics and even nutrient dense food on store shelves already.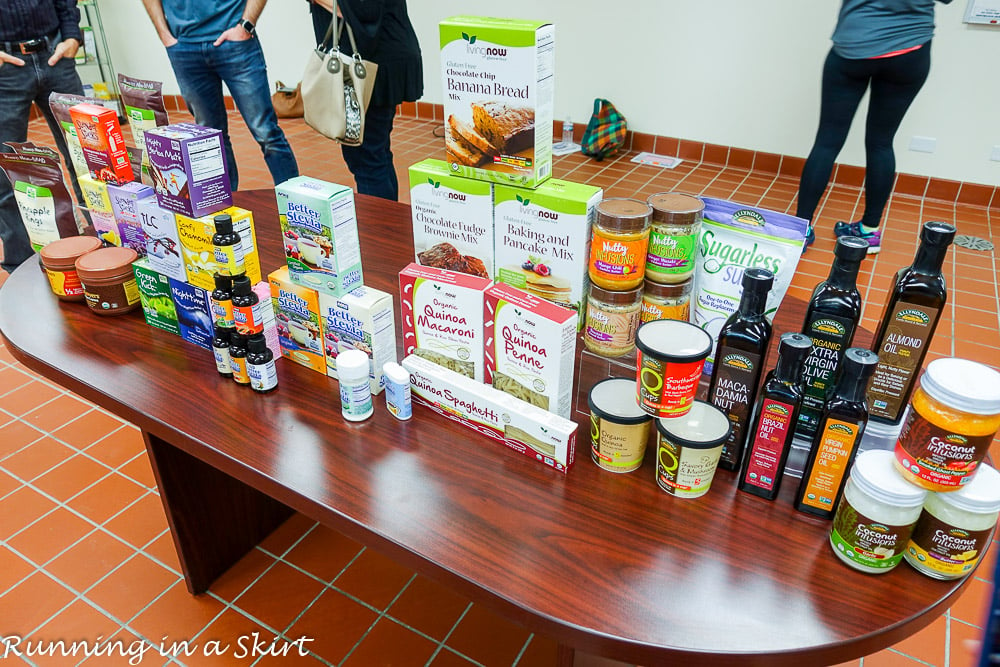 It's a company I know and trust and I'm thrilled for one of you to get to try more of their products. They sell so many wonderful things and I know each of you will be able to find some lovely products to use if you win.
Make sure to check out their site there are so many options!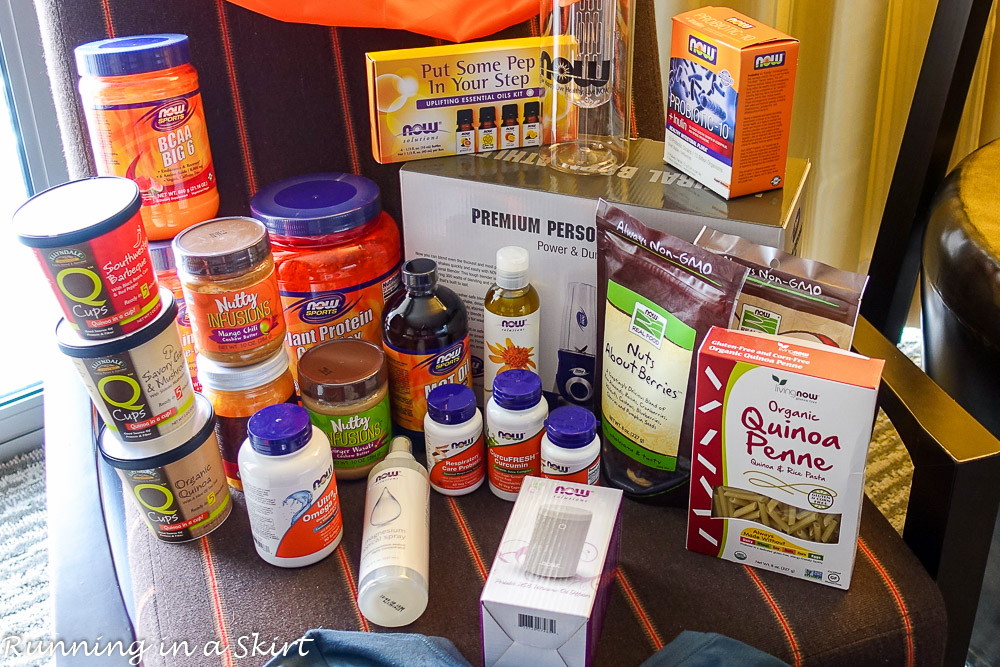 Thanks for helping me celebrate! To win the $250 NOW Foods giveaway enter the form below. The giveaway will run until midnight on August 28th.
** If you pick a product that is out of stock, NOW Foods reserves the right to exchange it for something similar.
Happy 5th Birthday Running in a Skirt! Celebrate with a $250 @nowfoods #giveaway
Click To Tweet
PS... For those of you who are interested my arm and doing a bit better. It doesn't hurt as bad and I'm starting to get used to doing something with one arm. I'll share more of a life and arm update on Monday. Thanks to everyone who reached out and offered their condolences and prayers. They're much appreciated and needed. Thank you.
I'm linking up with Fit and Fashionable Friday.