I still can't believe it, but I'm going to run a Marathon.
Not a half… but all of it. All 26.2 miles.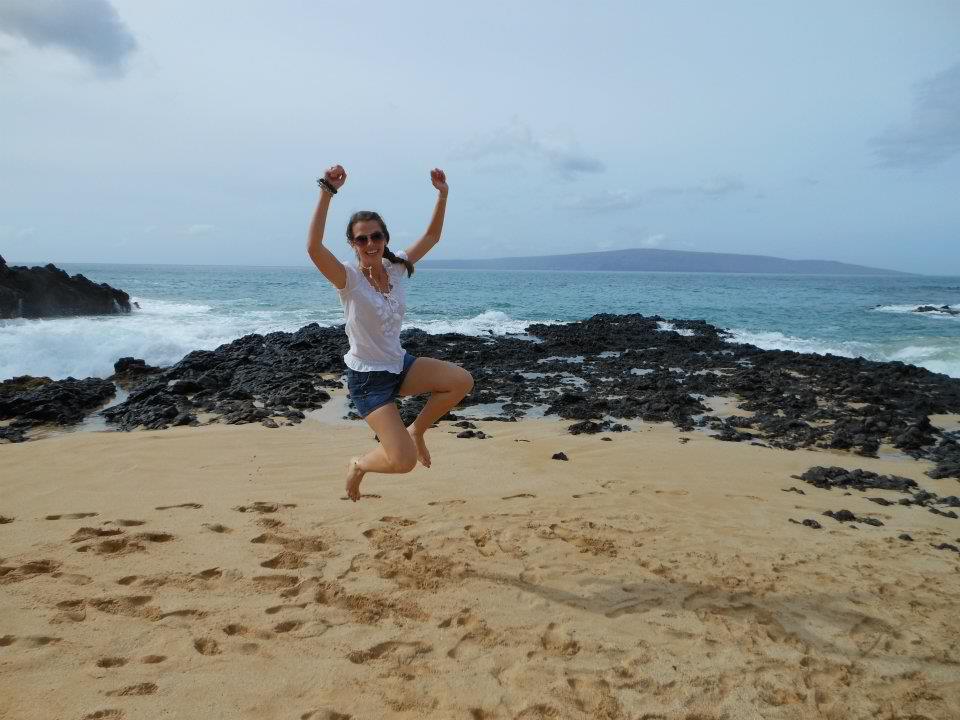 Hopefully I'll still be jumping like this after the marathon?!?!
Yes, I might be nuts… but I'll be a nut along with the 45,000 other runners signed up to tackle the October race in The Windy City. I figured if I'm going to do something this crazy I might as well go big!
I signed up for the Chicago Marathon on February 1st. Registration opens and closes very quickly for the race so you have to make the decision about running so far ahead of time. It's intimidating!
Instead of announcing it to the world… I didn't tell anyone other than my hubby and closest friends. I was afraid that I wouldn't be able to do it. I don't like to fail. And failing in the public eye can be even harder.
I spent the spring focusing on becoming a healthier runner. I built some speed at shorter distances. I started doing yoga, which relieved my nagging shin splint issues. I started to slowly build miles.
As I started to feel more confident that I could do it, I told more people-- family, co-workers, fellow runners.
Now, I'm ready to share with you! I'll be writing on my new running blog www.runninginaskirt.com as I'm training for this huge race. I will also have running tips that have worked for me, ways I try to run healthy, and some crazy side stories from my life. Even if you are not a runner, I think you will enjoy it. My goal is to inspire someone to get active in any sport or try something that you once thought was impossible. I hope it will give you a chance to get to know me a little better.
Thank you for supporting me, praying with me, and reading along as I tackle this crazy journey!