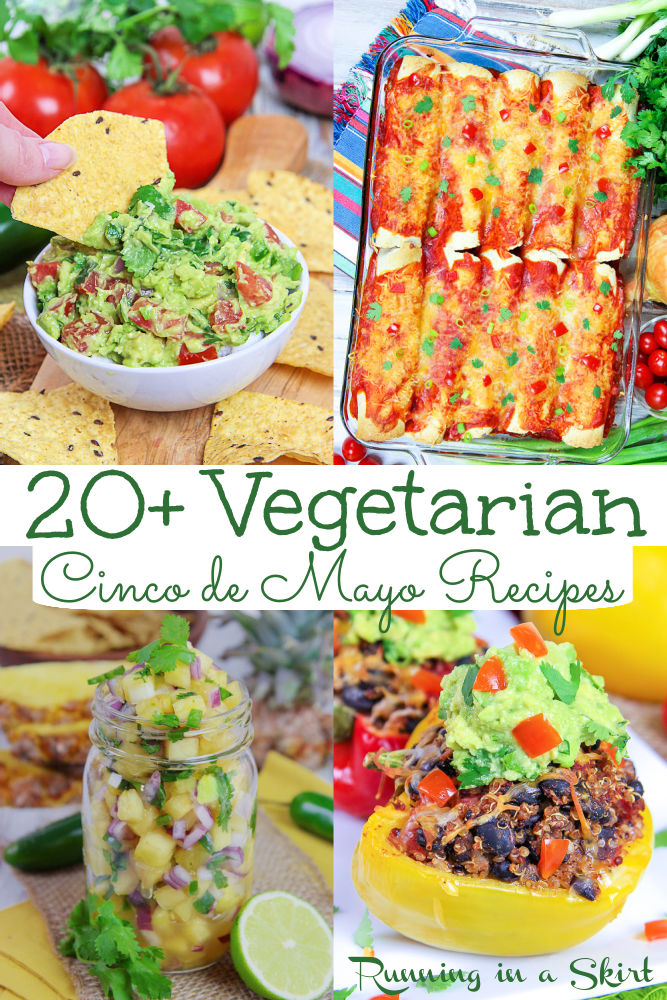 Celebrate all things Mexican with my 20 Vegetarian Healthy Cinco de Mayo Recipes! This collection of easy dinner, appetizer, and party food recipes will have you enjoying tasty plant-based and meatless eats all day long.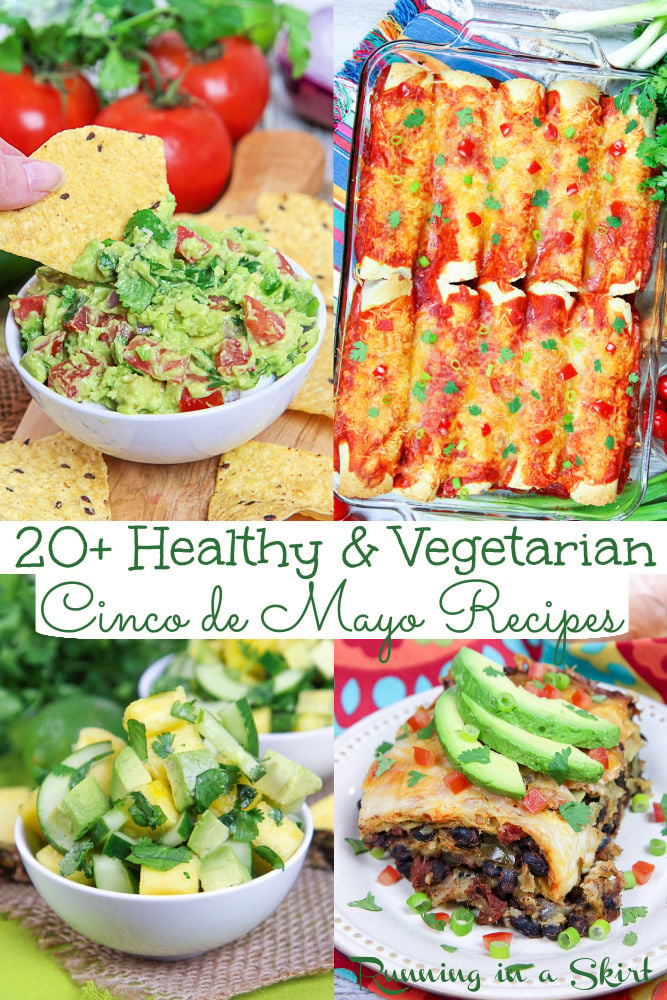 Healthy & Vegetarian Cinco de Mayo Recipes
As a Mexican food fanatic, you probably guessed that Cinco de Mayo ranks up there as one of my favorite holidays. I'll take any excuse for burritos and margaritas! But since I'm not a big fan of crowds, I really enjoy creating my own healthier version of Mexican favorites at home. I thought you might want to beat the crowds and do the same thing this year! To make your menu planning easy I've put my 20 favorite Vegetarian Healthy Cinco de Mayo recipes together in one place. This list includes everything you'll need for either dinner for two or a party for a crowd.
Since Mexican food is my favorite I had way more than 20 to choose from on Running in a Skirt... but these are the best! From homemade salsas of all kinds, enchiladas, tacos, and even oven fajitas... this collection has it all. All of the recipes are simple and take less than 30 minutes to make OR use my favorite kitchen tool the Crock-Pot. These recipes are all ones you can feel good eating and are plant-based and meatless. Some are traditional... and others are my easier take on traditional. They are vegetarian but hearty and friendly for meat-eaters alike.... aka Hubs approved!
So hand me a margarita, salt my rim and let's get ready for a Cinco De Mayo party at home!
20+ Vegetarian Healthy Cinco de Mayo Recipes
Love fajitas out for Cinco de Mayo? Make your own healthy Vegetarian Fajitas with mushrooms, zucchini, peppers, and onions with my sheet pan fajitas. Serve with tortillas and your favorite toppings. Depending on the topping you pick this can easily be vegan.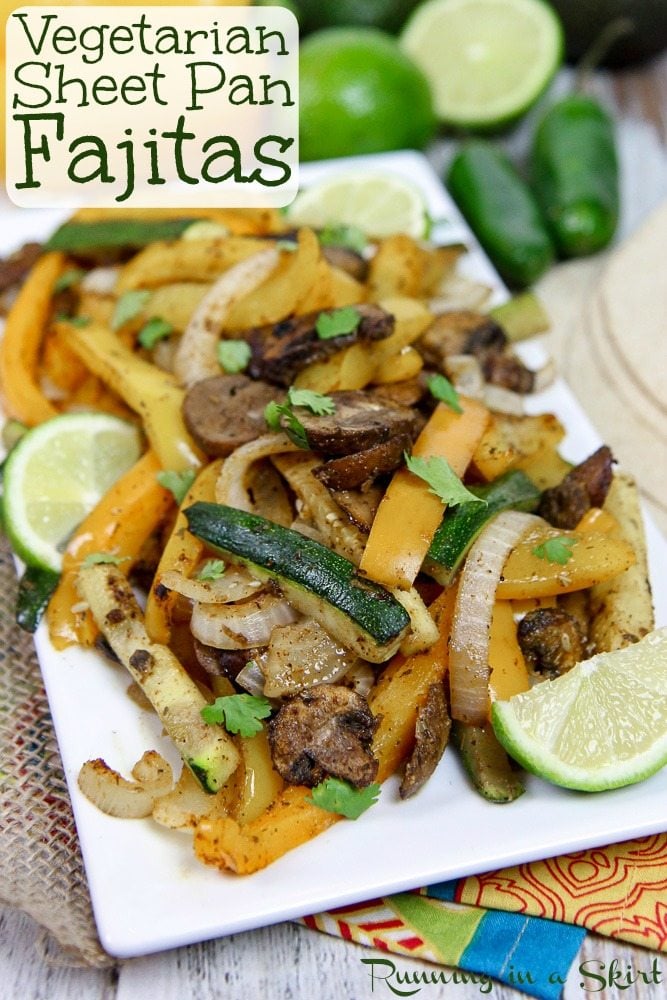 This is one of my favorite healthy Mexican dishes to make at home. It has all the yummy ingredients of black bean enchiladas but made in a simpler stack instead of rolled up. You can make this version in a slow cooker OR I have a version that bakes in the oven too.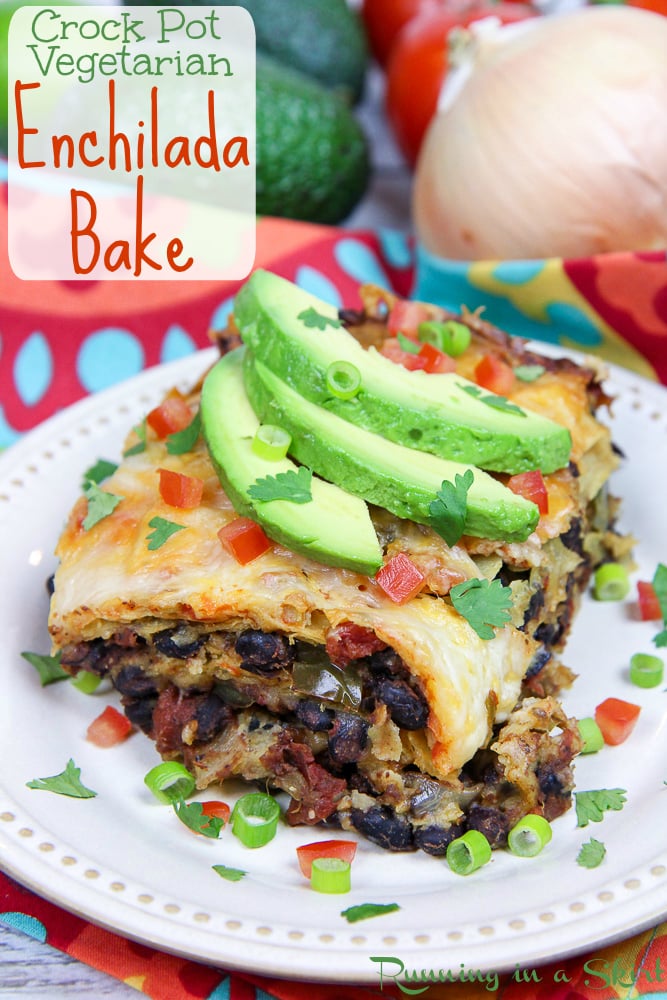 These tasty Taco Stuffed Bell Peppers are the perfect vegetarian Cinco de mayo recipe. These stuffed bell peppers are filled with black beans, quinoa, tomato, and Mexican spices. If bell peppers aren't your thing I have a similar recipe with stuffed sweet potatoes and stuffed portobello mushrooms.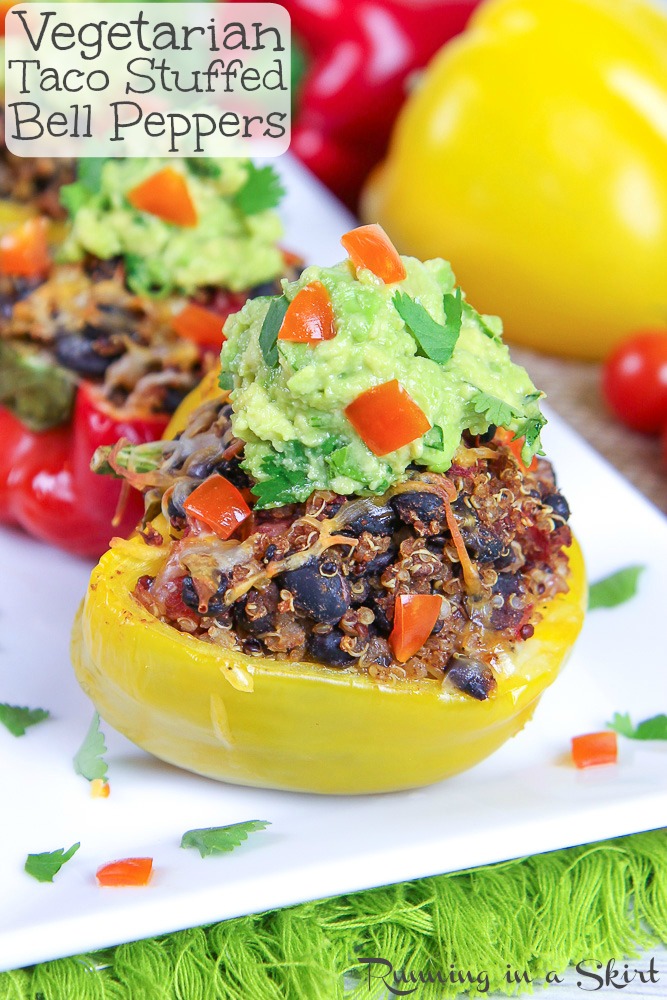 Vegetarian tacos are the best! I have two versions you will love! Try my Lentil & Quinoa Tacos or my Sweet Potato and Black Beans ones. The lentil quinoa mixture might not sound that great BUT it actually makes an incredibly tasty vegan and vegetarian taco meat. You could adapt it to so many dishes.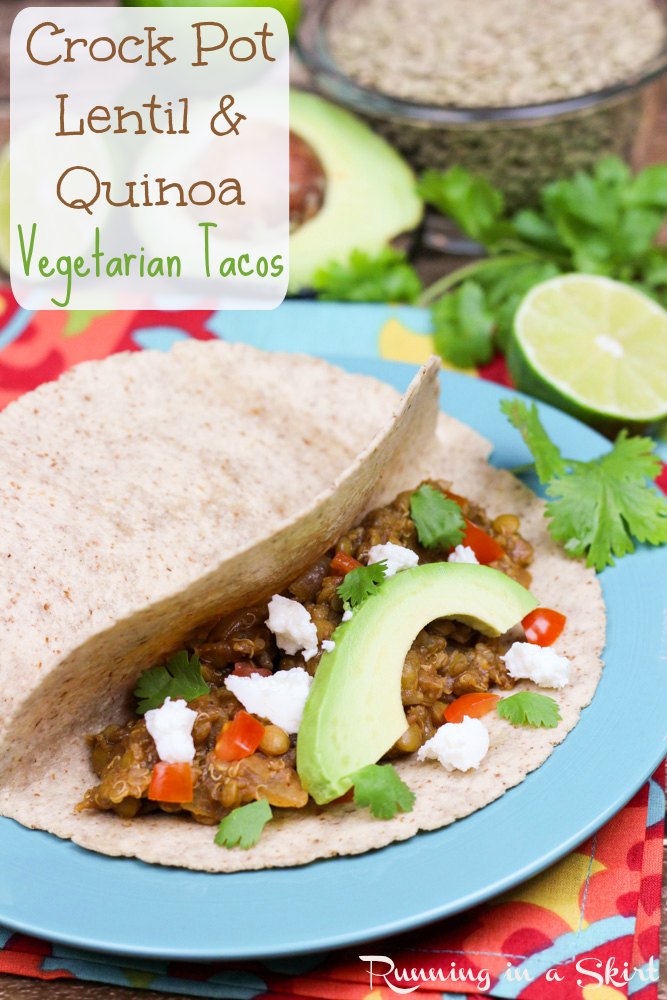 I love this fun, healthy, and low-carb twist on Mexican food. This Vegetarian Southwest Stuffed Spaghetti Squash is filled with black beans, tomato, peppers, onions, and cheese.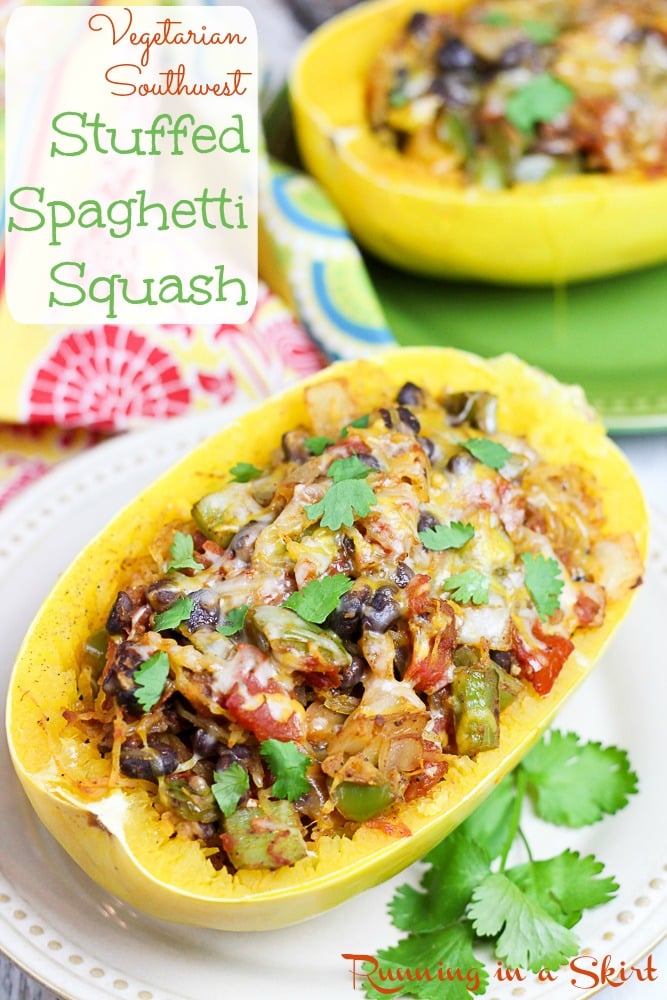 Here's a yummy idea for a versatile Vegetarian Cinco De Mayo recipe! My Crock Pot Vegetarian Mexican Quinoa Bake is filled with beans, veggies, and Mexican spices. You can also make this a similar version on the stovetop.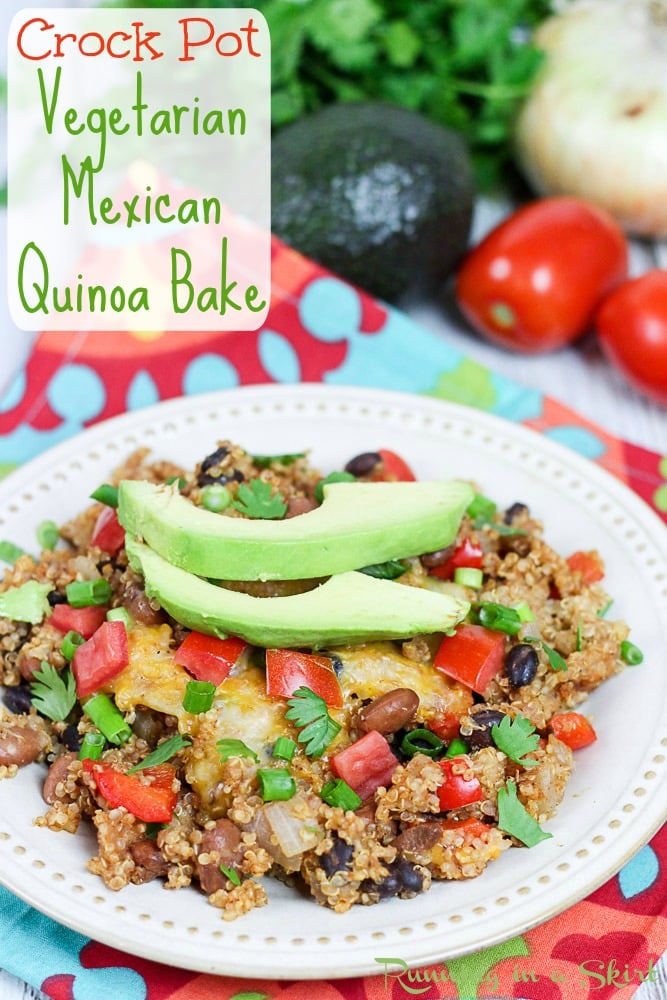 This Slow Cooker Vegetarian Taco Soup recipe is a family favorite! We eat this super simple soup that's made with pantry staples once a month! It's perfect for a light and healthy vegetarian Cinco de Mayo.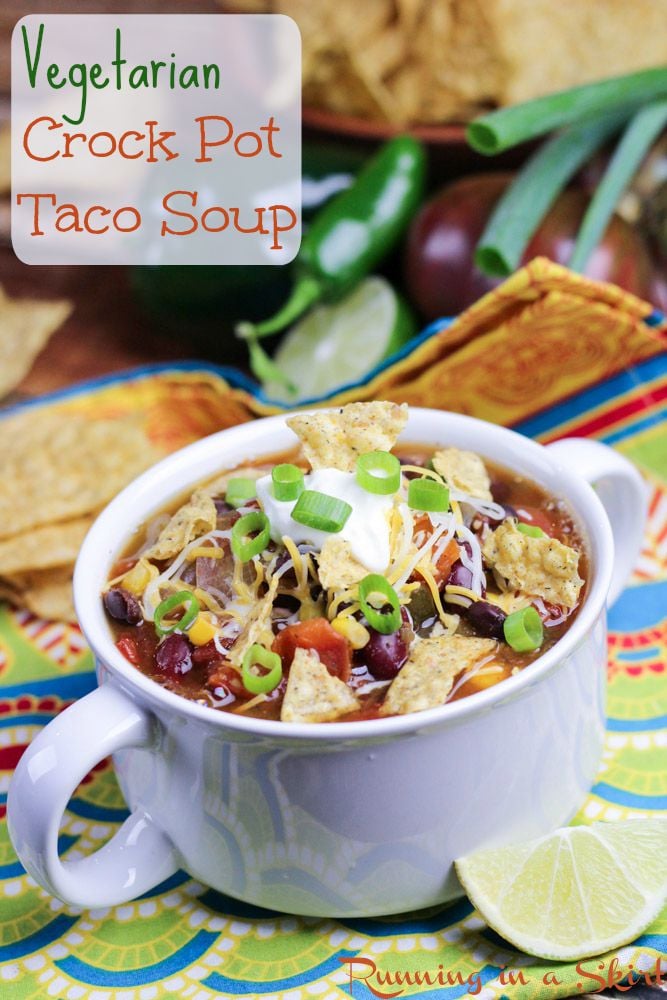 Roasted Vegetables combine with cheese and Mexican spices to make an irresistible veggie-packed tray of enchiladas. You will LOVE my Roasted Vegetable Enchiladas.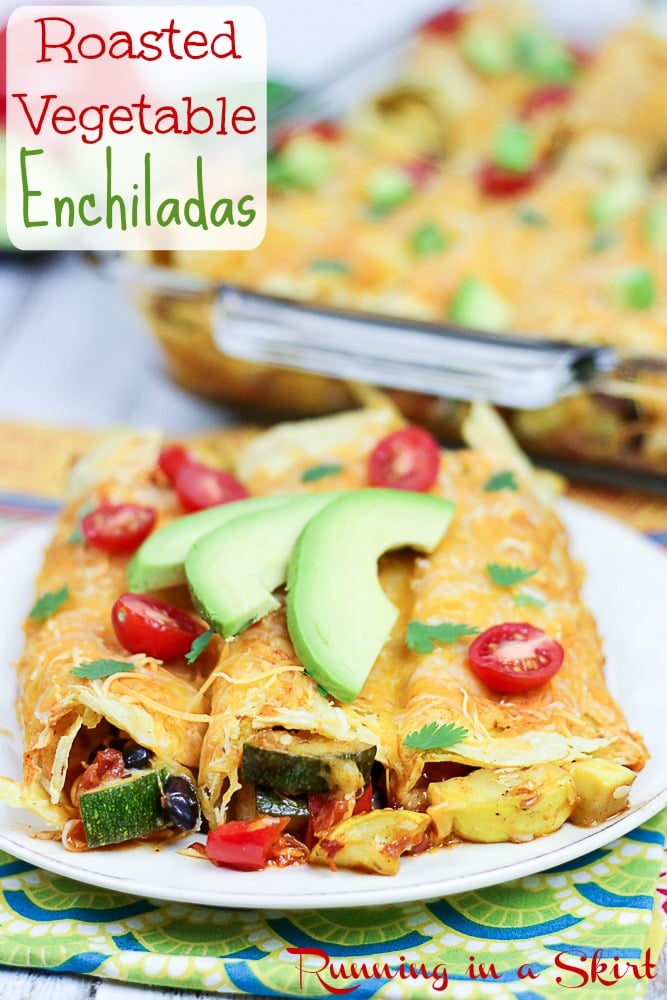 Here's another variation on vegetarian enchiladas for Cinco de Mayo that you will enjoy. My 3 Bean & Spinach Enchiladas are packed with flavor and light on calories.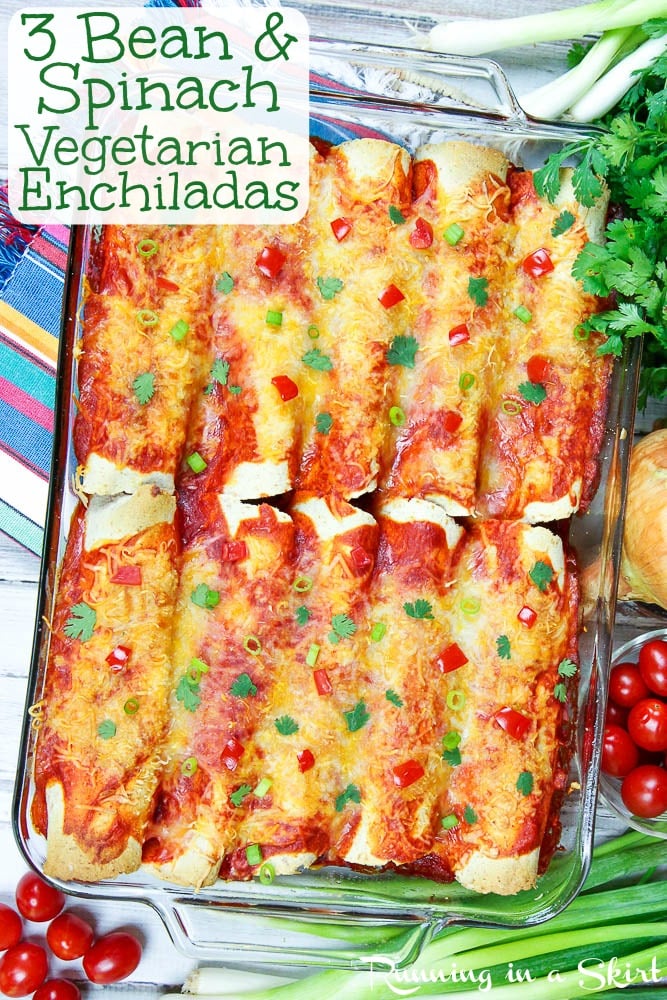 If you love a quesadilla, here's a classic combo you can't miss. My Black Bean and Avocado Quesadilla is packed with flavor and melted cheese.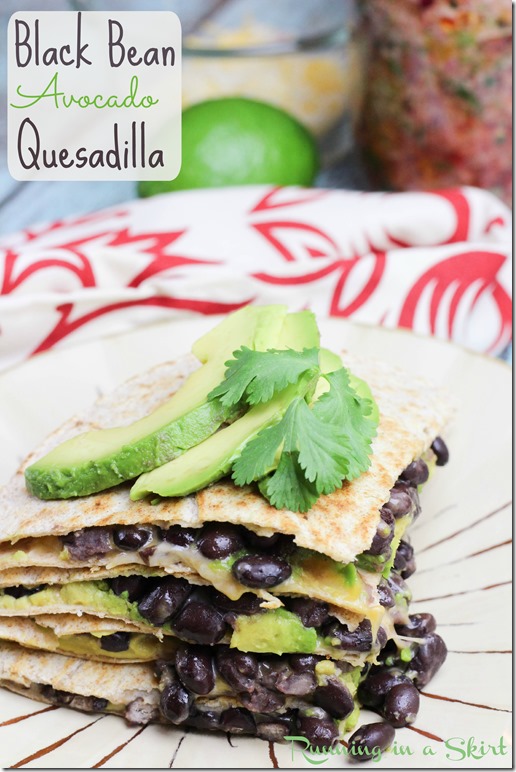 This Black Beans and Rice recipe really lets the ingredients shine! Serve this as a compete Mexican vegan meal or as a side dish for any other of these dinners.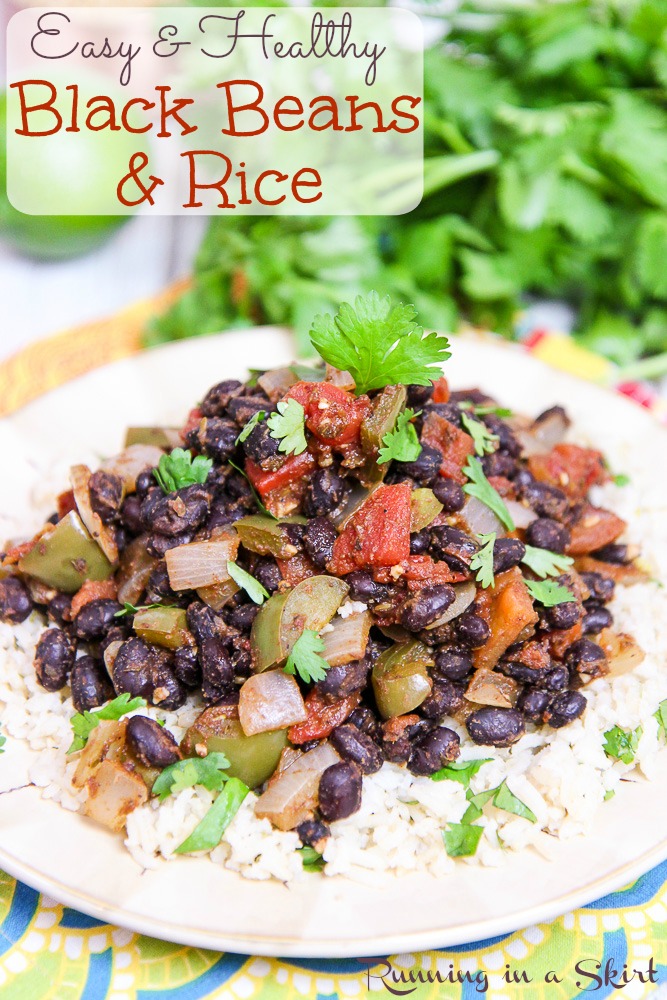 If you are looking for something a bit different for your healthy vegetarian Cinco de Mayo menu, try my Vegetarian Mexican Lasagna Roll-Ups. They are stuffed with Mexican spiced ricotta cheese, black beans and rolled into a lasagna noodle. They are then topped with salsa and cheese and baked to perfection.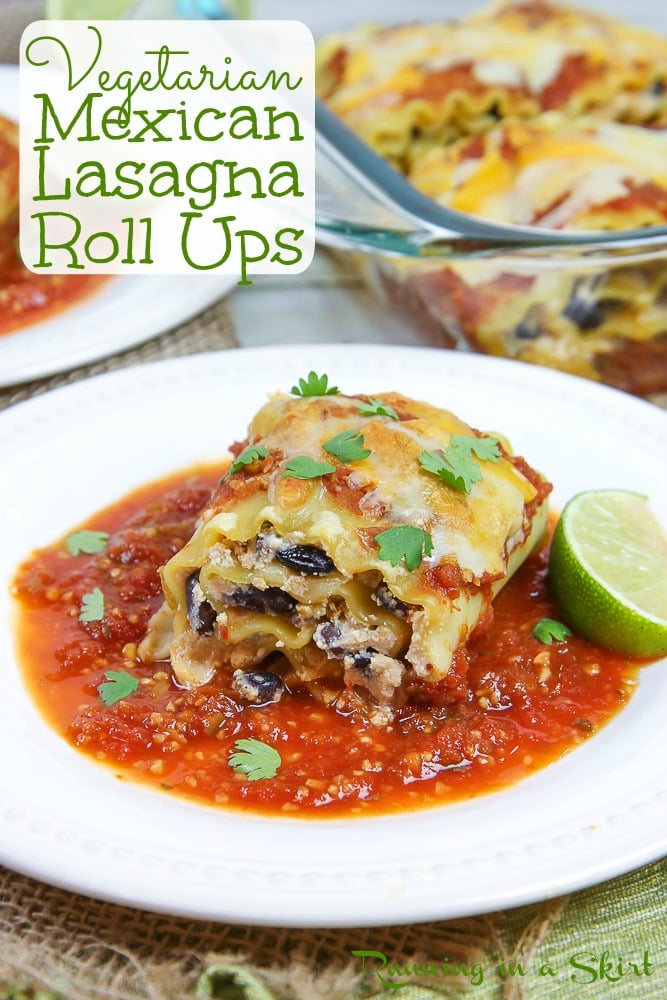 Tex Mex Pasta Salad is the perfect light and fresh Cinco De Mayo dish for a crowd. It's filled with fresh veggies, black beans and topped with a homemade Greek Yogurt Chipotle Lime Ranch.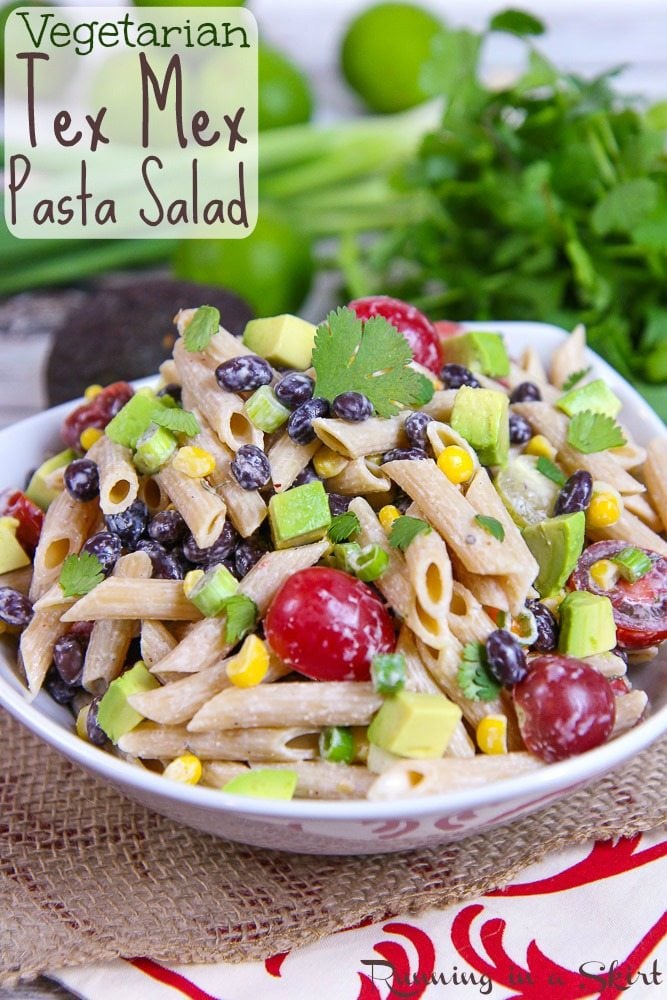 This light and fresh Cucumber Pineapple Avocado Salad features all the flavors of a fruit and avocado salsa but in a chunky, eat it with a fork form.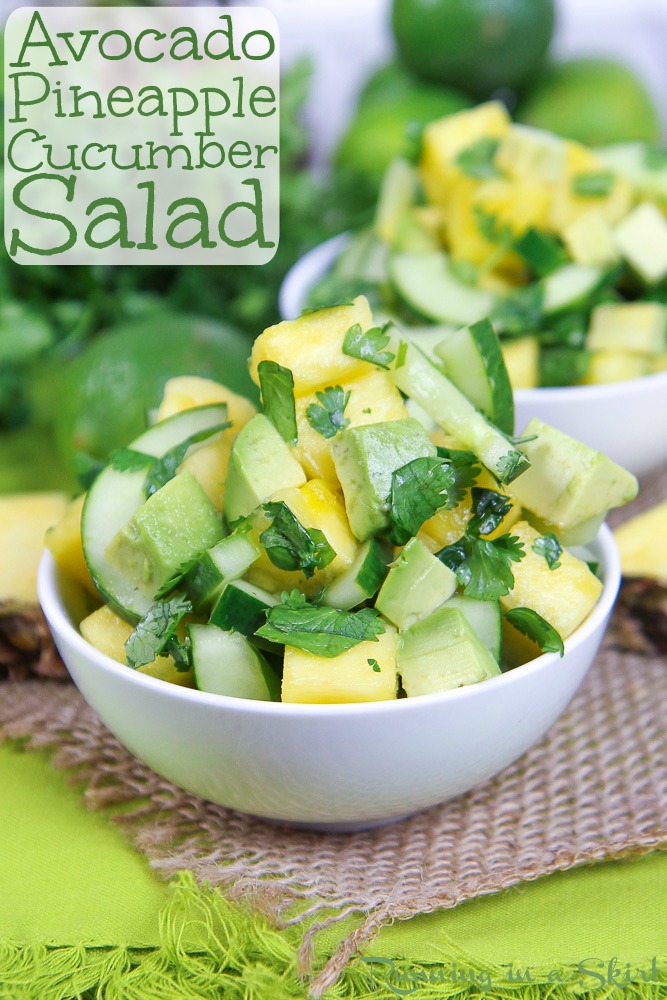 Mexican Inspired Salad Dressing
Dress up your salad with a few Mexican-inspired salad dressings.

Homemade Guacamole is perfect for Cinco de Mayo! Here are a fun few versions on Running in a Skirt.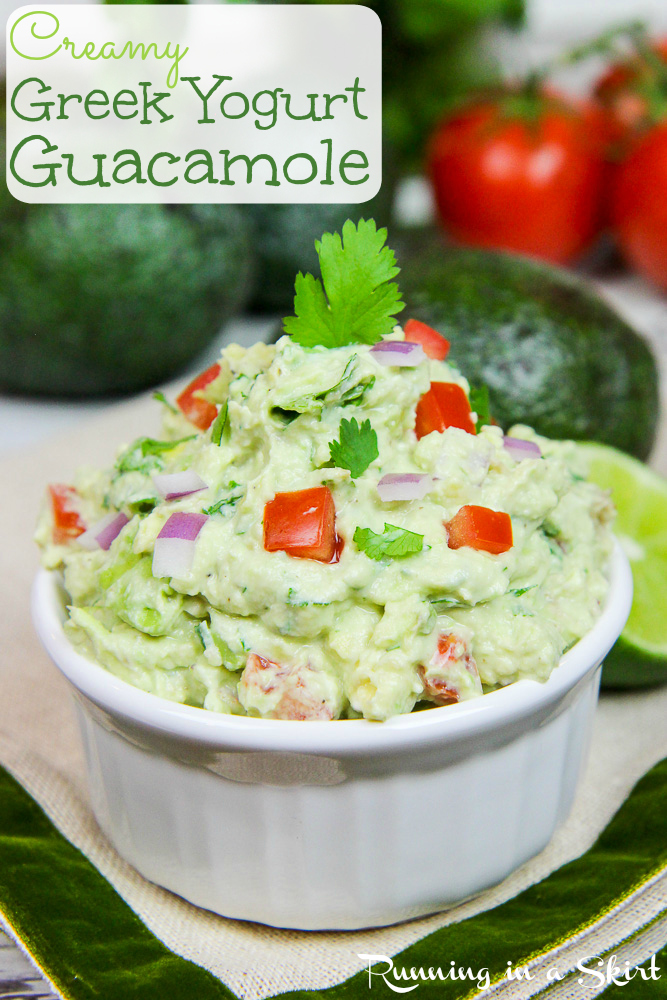 There is nothing more festive than a fresh fruit salad! I specialize in these. Here are a few of my favorites.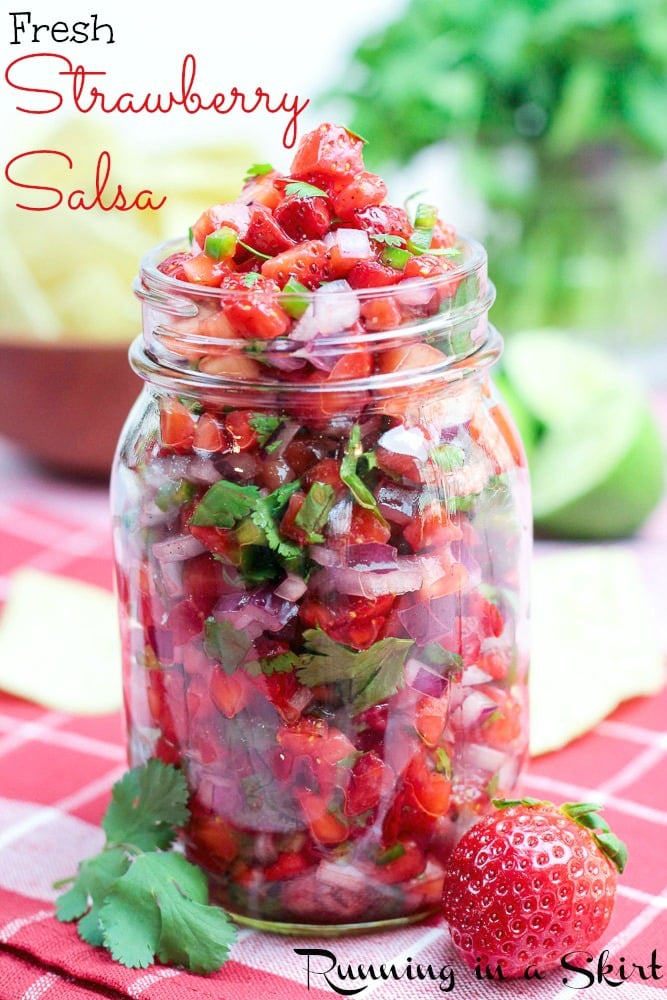 This Black Bean Salsa is the perfect dip for your Vegetarian Cinco de Mayo. It's light, healthy, and full of flavor.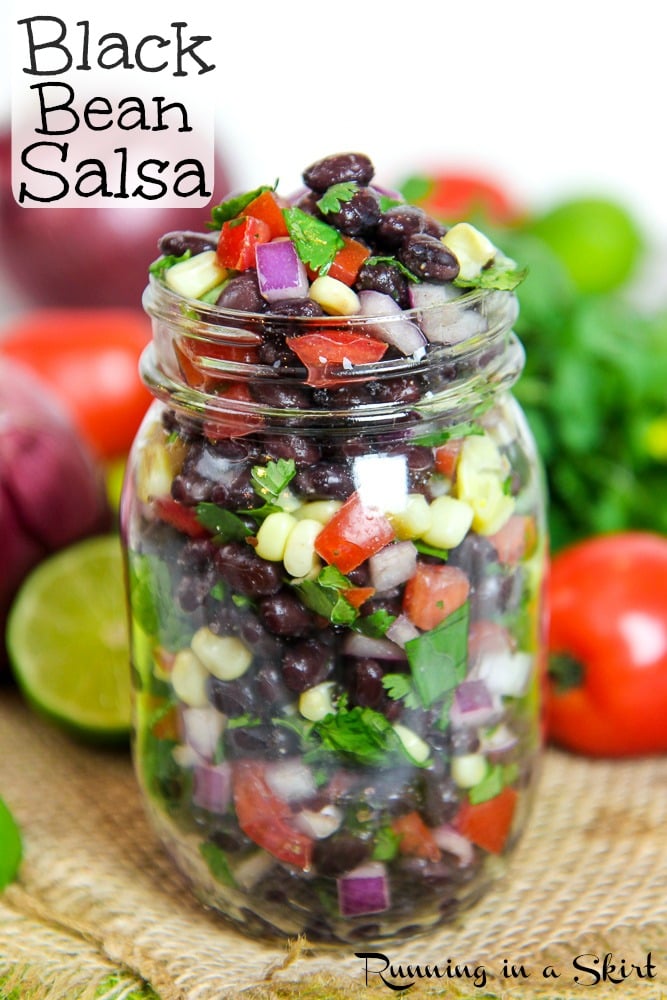 Finally, what's a healthy Cinco de Mayo party without a homemade salsa. Here's my Easy Homemade Salsa.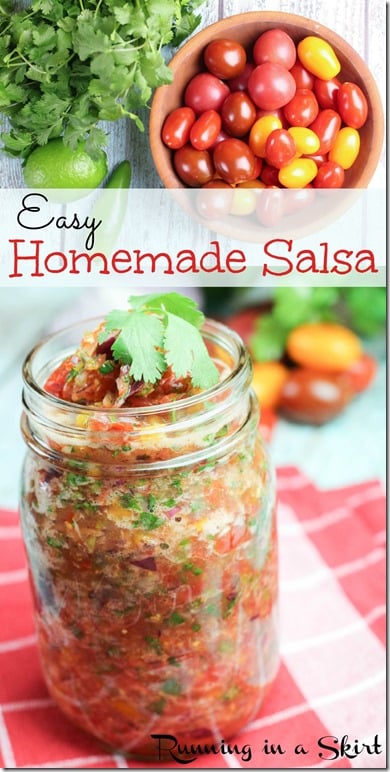 Pin for later!