Hi guys!
I love a good blog survey. I always click over to read when I see other bloggers do them because it's fun to learn more about people outside of the normal stuff we post. Since I love to read them, I thought you might like to as well. It's also been awhile since I've done one of these and I know I have some newer readers, so I thought it might be fun to play a get to know me better game with you.
As always, I don't like the one way conversation so I'd love to hear your answers in the comments. 🙂
20 Questions Blog Survey
1. Do you have any nicknames?
People mainly just call me Julie, but some close friends call me Jules. I'll also respond to Wonder Woman and the Hubs calls me J-Dawg.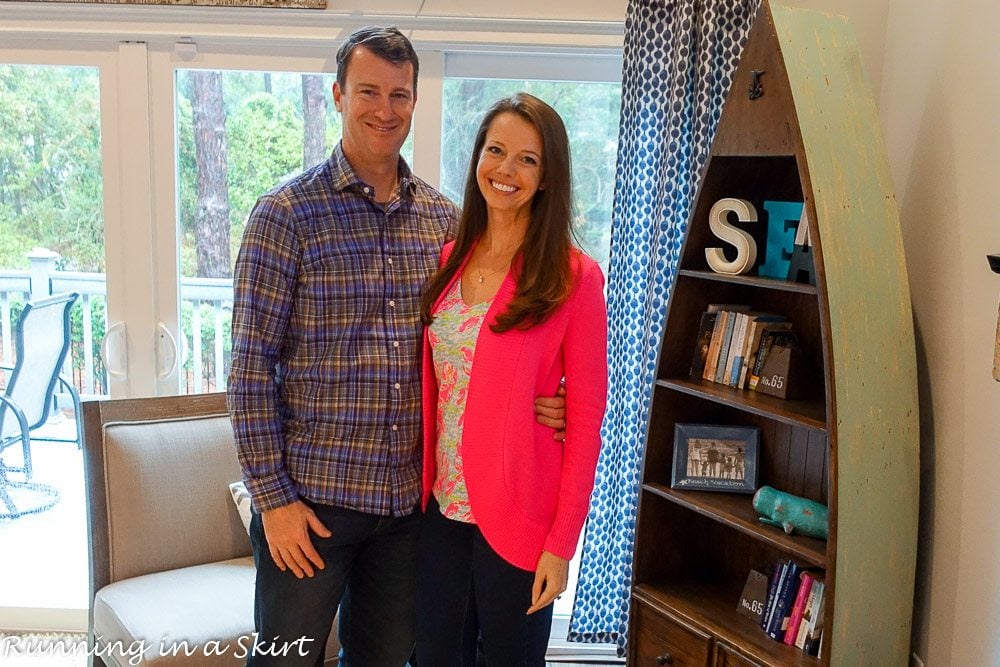 2. Are you named after anyone?
My Mom said she named me after a childhood friend but they didn't stay in touch, so I never met her. I'm sure she was pretty awesome though!
3. Do you have any siblings?
YES! I have the best brother in the world, Tommy. He's 3 ½ years younger than me and we fought like cats and dogs growing up. Now he lives in Charlotte and we are close friends and talk a few times a week. He recently married Erica and I got a new SIL! She's also pretty amazing.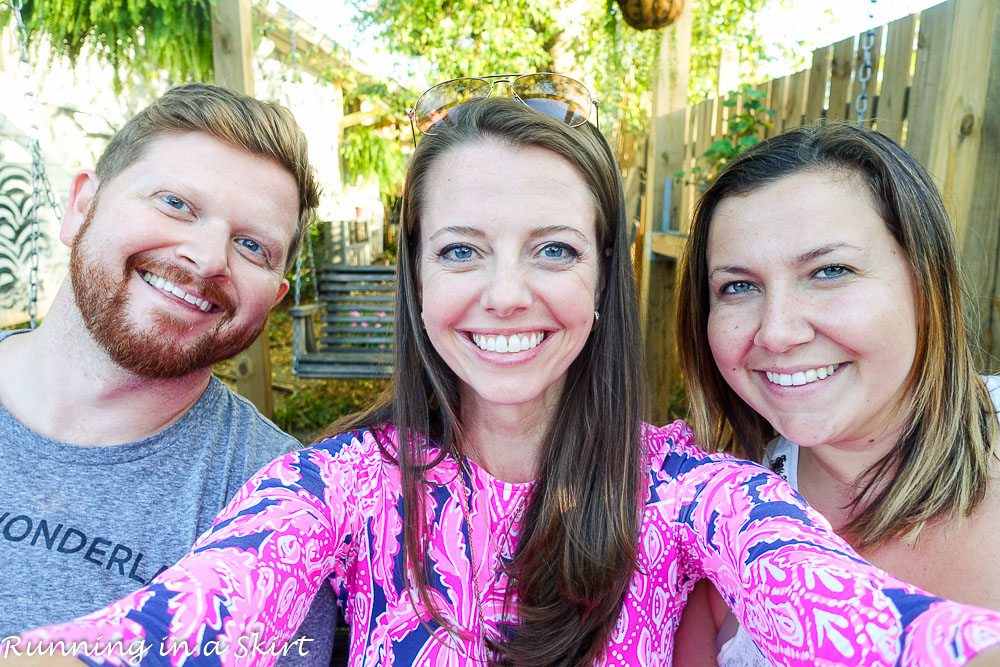 The Hubs has two sisters... Danielle and Megan. They are both wonderful and I'm so happy to have them as sisters too. Danielle and Megan are both married to pretty great guys so I have two other BILs.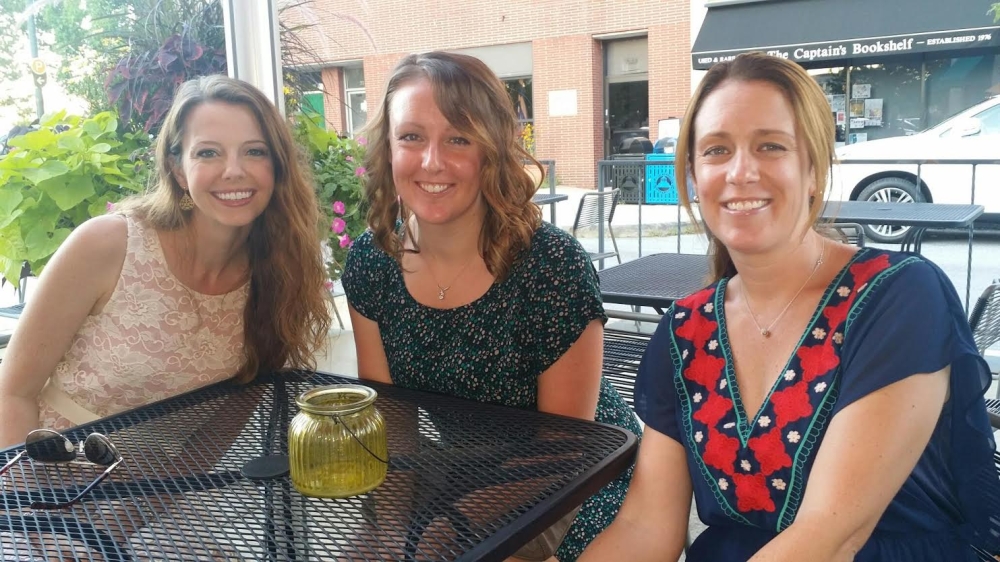 I am definitely blessed in the siblings department because these folks are some of my favorite people to spend time with!
4. Where did you grow up?
I grew up in Orlando, Florida. I didn't really appreciate living in the land of theme parks until I moved away though. I did work at Disney in High School... I was Pluto and a butterfly in the Spectromagic parade. I danced with 30 pound lighted butterfly wings on. Give me a glass or two of wine and I'll show you the dance. 🙂
5. What activities did you do in high school?
Ohhhhh.... what activities DIDN'T I do in High School would probably be a better question. I was a bit of an overachiever... lol! I was in the TV production program, did ballet, teen board at the mall, literary magazine, German Club (don't ask... haha!) and a club that helped plan fun activities for the school like movies on the football field. I also did debate club for a while until I figured out that I hated confrontation and arguing with people.
6. Where did you go to college?
University of Florida - Go Gators!
Only shot I could find of me wearing a Gators shot... which is strange because it's a pretty regular occurrence.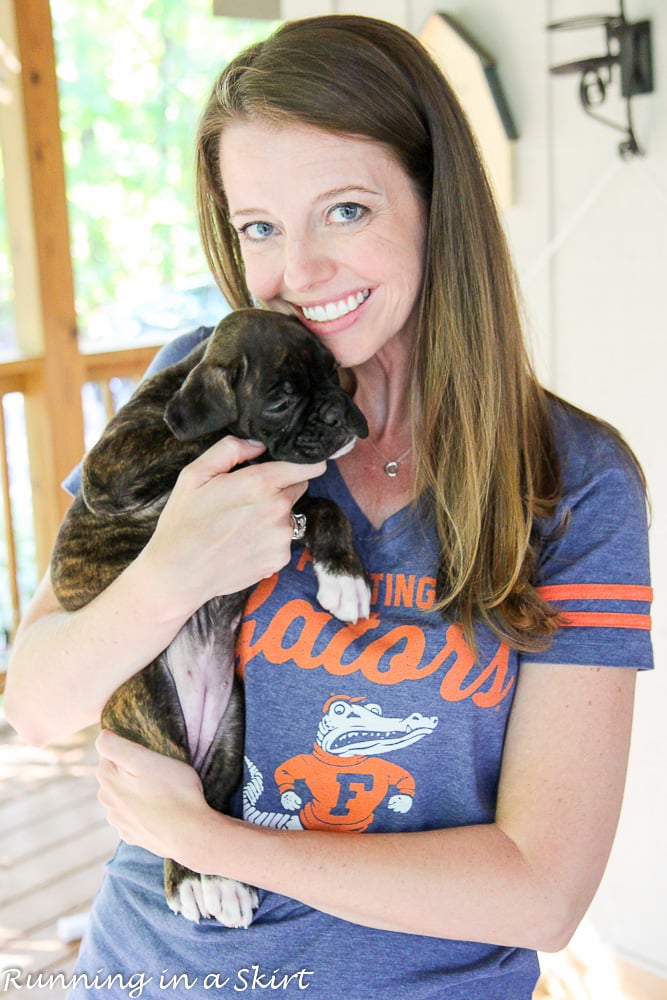 7. What activities did you do in college?
In college I mainly did activities at the school's TV and radio station. I read the news on the radio, anchored shows and gave the weather reports. From the first day I got there my goal was to get a job as a TV broadcaster when I graduated.
I had to scroll through a lot of Facebook to find this goodie... circa... a LONG time ago... lol!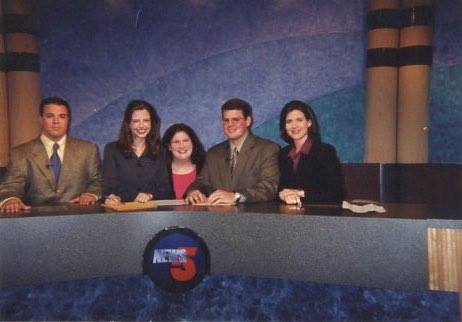 8. What did you study in college?
I studied Telecommunications with an emphasis in News. I also minored in Political Science and Dance. The dance minor was basically my way of continuing to take ballet classes for free... I had a scholarship that paid for my school.
After I graduated from UF I got my first job and it involved telling the weather part-time. I started to love that aspect of the job so I went back to school through an online program at Mississippi State University and basically got a second degree in Meteorology which lead to me doing weather full-time and becoming a meteorologist.
9. What was your first job out of college?
My first job out of college was as a reporter and weathercaster in Macon, Georgia. To work in TV news you generally have to start out in a smaller city and work your way up. I sent tapes to stations all around the country and I was SO glad when I got a call to work only 6 hours from my family in Orlando.
10. What kind of music do you like?
Country music! My current favs are Kenny Chesney, Miranda Lambert and Carrie Underwood. With that said, I do love all genres of music except really hard rock or rap.
Here's the Hubs and I at a Kenny Chesney concert many moons ago.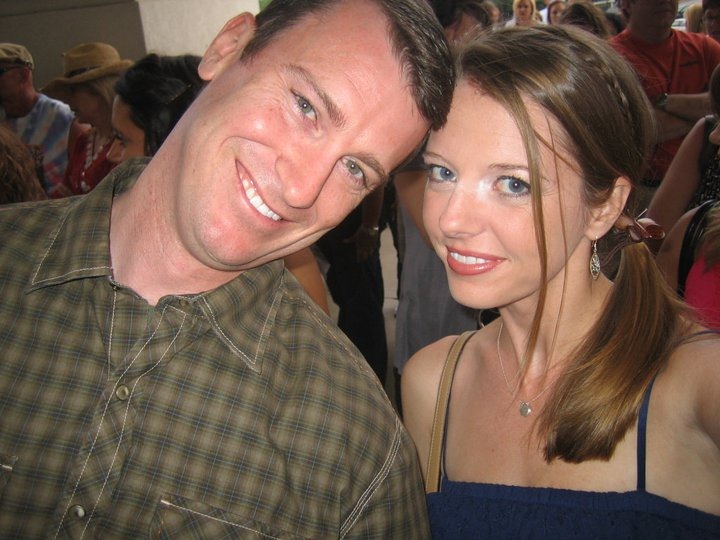 11. What's one hobby that you'd like to take up?
There are so many things I'd like to see if I was good at! I've always wanted to try horseback riding or pottery... although I think it's probably more likely that I do both of these once and not really like them. On a less random note, I've been thinking about finding an adult ballet class to reconnect with the hobby of my youth.
12. What did you think you wanted to be when you grew up?
Except for the few years in elementary/ middle school that I had my sights set on being a ballerina, I always wanted to be a TV news broadcaster. My family watched a lot of local news growing up and I always was fascinated by it. I was involved in the school news programs as early as middle school and my friends wrote "to the next Barbara Walters" in my senior yearbook.
That's one of the reasons it was so hard for me to give up my job at the TV station. I loved working in local news so much, but the reality of the job (getting up at 2AM, working holidays and crazy long hours, never seeing my husband) wore on me over time. Plus I kept developing chronic health issues from the schedule. Moving on was hard, but one of the best things I've done. Lives and dreams change and evolve and that's ok.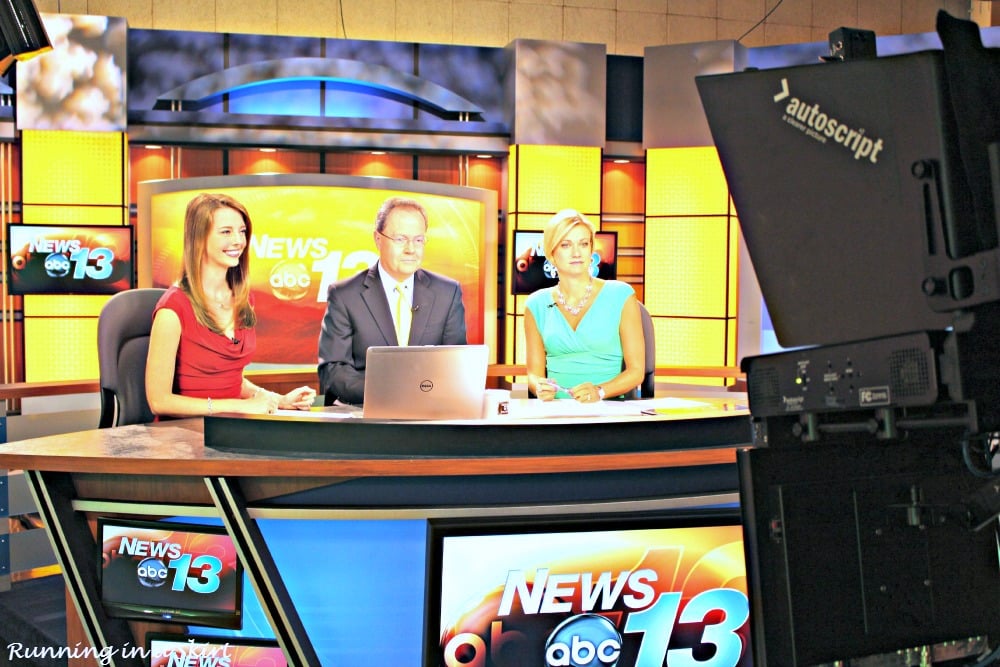 13. What's the biggest project on your to-do list right now?
Ohhh goodness... I recently found out I have some SEO problems on my site that are going to take a lot of time to tackle. It's a little overwhelming right now.
14. Do you have any irrational fears?
Snakes. I don't even like typing that word or talking about them. Even pictures or video of them give me the creeps.
15. Have you ever traveled outside the country? If so, where?
As you guys probably know travel is a great joy of mine and I have a severe case of wanderlust. Here are the countries I've been to so far.
Italy, Switzerland, France, Brazil, Argentina, Mexico, Costa Rica, Antigua, Grenada, Bahamas, Jamaica, Turks and Caicos & St. Lucia
I have so many left to visit though and have so many crazy travel dreams. If they aren't highlighted I went before I blogged... otherwise you can catch up via blog posts.
16. When's your next vacation and where are you going?
Believe it or not, I don't have anything planned right now. With that being said the Hubs and I are trying to decide where to go next. Right now we're debating going back to the Abacos and potentially going to Maine this summer. I also just found out about a potential trip to Russia this summer that may or may not happen. We need to get planning!
17. Do you speak any other languages?
NO! As much as I love to travel, I wish I did. I'm awful at languages. I can't hardly remember the words. The Hubs and I have talked about doing an online course together before our next trip though!
18. What's one talent that you wish you had?
I wish I could sing. In my head I'm a cowboy boot wearing STAR but in reality I'm tone deaf.
19. What's something that you wish you could do one more time?
Not to make everyone sad, but I wish I had more time with my Mom. She died suddenly 5 ½ years ago and it changed me. I'd do anything for more time to hear her advice or to share what Running in a Skirt has grown into with her. Very few days go by where I don't think of her. It's hard to not have a Mom.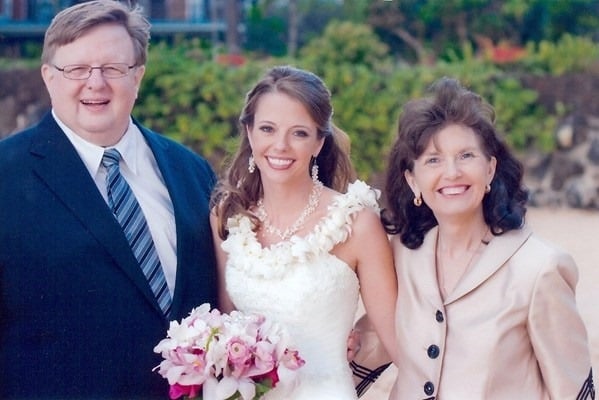 That being said her loss has pushed me to live a life with fewer regrets. It's one of the reasons I quit my job at the TV station that was making me sick and why I travel now instead of waiting until I'm retired. I try to live for the now because we aren't promised tomorrow. I strive to be the happiest, best version of me, because I know that's what she would have wanted. I also think she'd be pretty darn proud of us!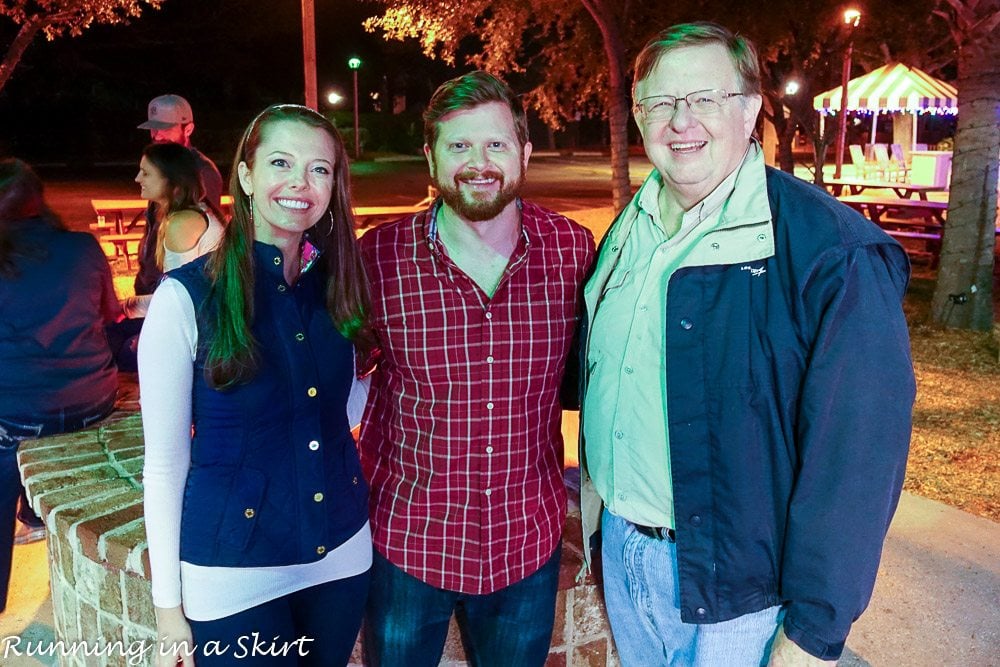 20. If you weren't in your current job, what would you want to be doing?
I'm pretty good at planning trips. If being a travel agent was still a thing I think I'd be good at that. I think I'd also be a pretty good personal shopper. 🙂
Bloggers... I'm officially tagging all of you in this survey. I'd love for you to do it too. Feel free to link back to mine!
Here's some past surveys I've done. Some of these are pretty old...
Your turn!
Answer a few of the questions above. I'd love to learn more about you too.