Hi everyone!
I hope you are having a fabulous day. I saw this blog survery on Julie's blog and it was too much fun to pass up! I feel like I've had a lot of serious on the blog lately and thought some good ole' classic blog fun might be just what this site needed!
Play along in the comments section below or if you are a blogger, do your own survey and tag me in it, so I'm sure to read it.
5 Things Blog Survey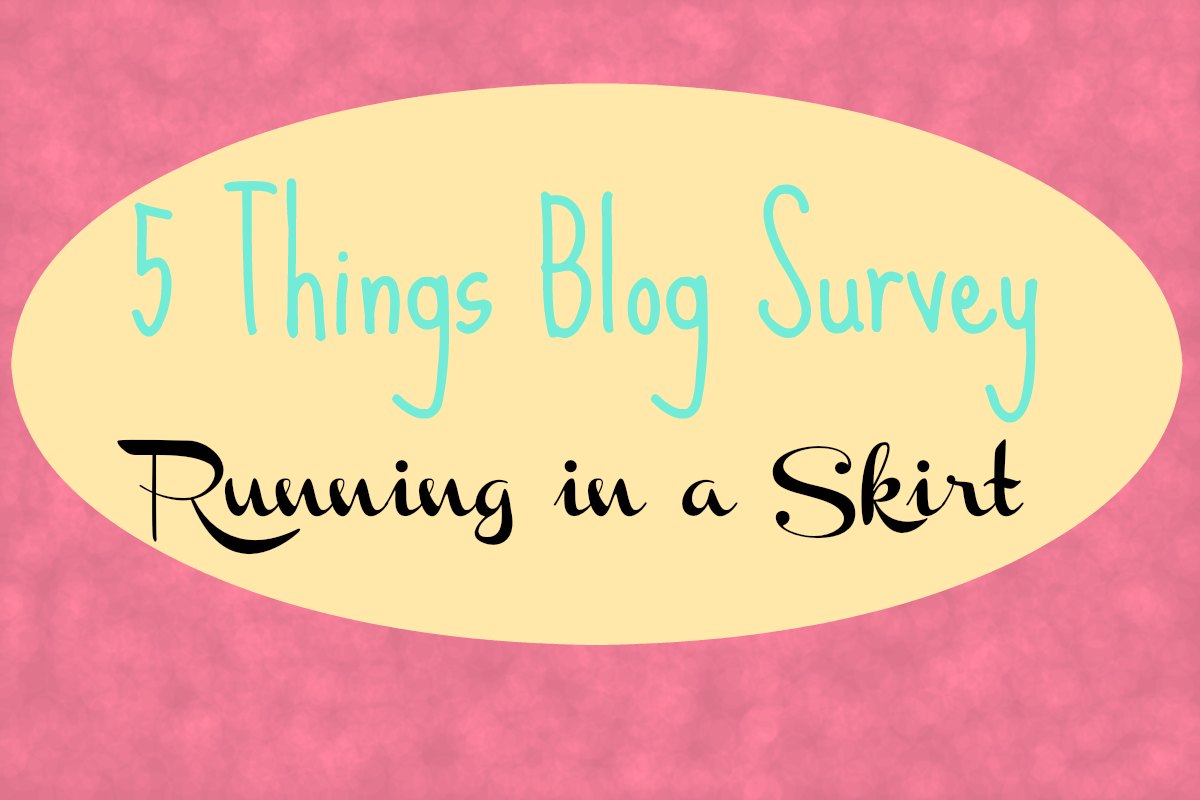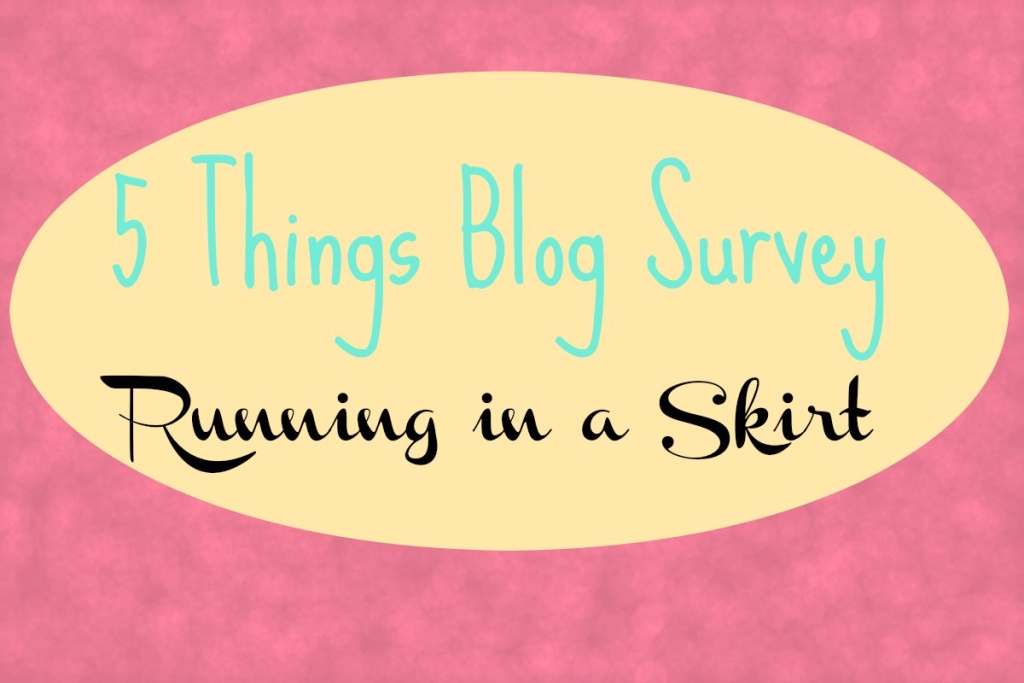 Five Place I'm Dying to Visit
Tahiti
Spain
Switzerland - I saw this post on Dannii's blog and Switzerland has now moved up my travel dreams list!
Australia
Galapagos Islands
Five Foods I Eat Every Day
Blueberries or Strawberries - with my cereal or oatmeal
Apple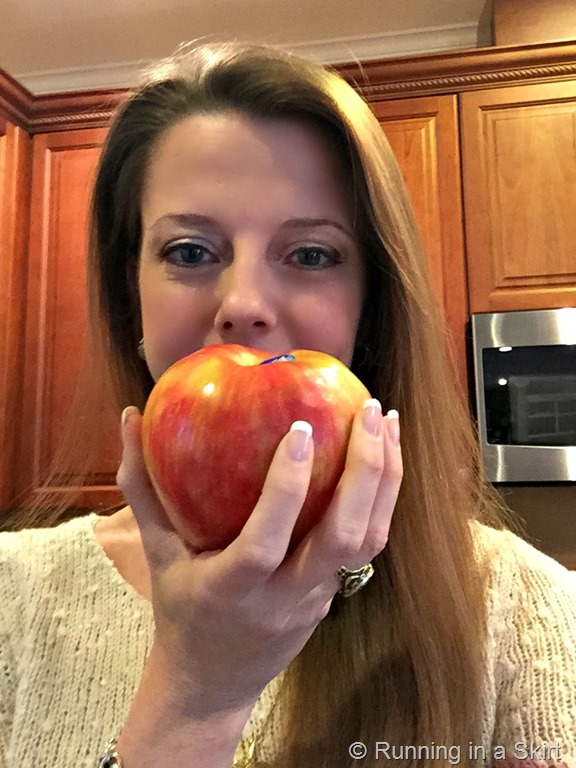 Some Leafy Green - Whether it's a salad, smoothie or side dish, I try to eat some every day.
Cheese - Just call me the cheese monster. I've been trying to cut back.
Tea - Not technically a food, but no day of my life is complete without a least a cup of English Breakfast Tea when I wake up and Chamomile before I go to bed.
Five Talents I Wish I Had
Anything Involving Arm Balances in Yoga - One day!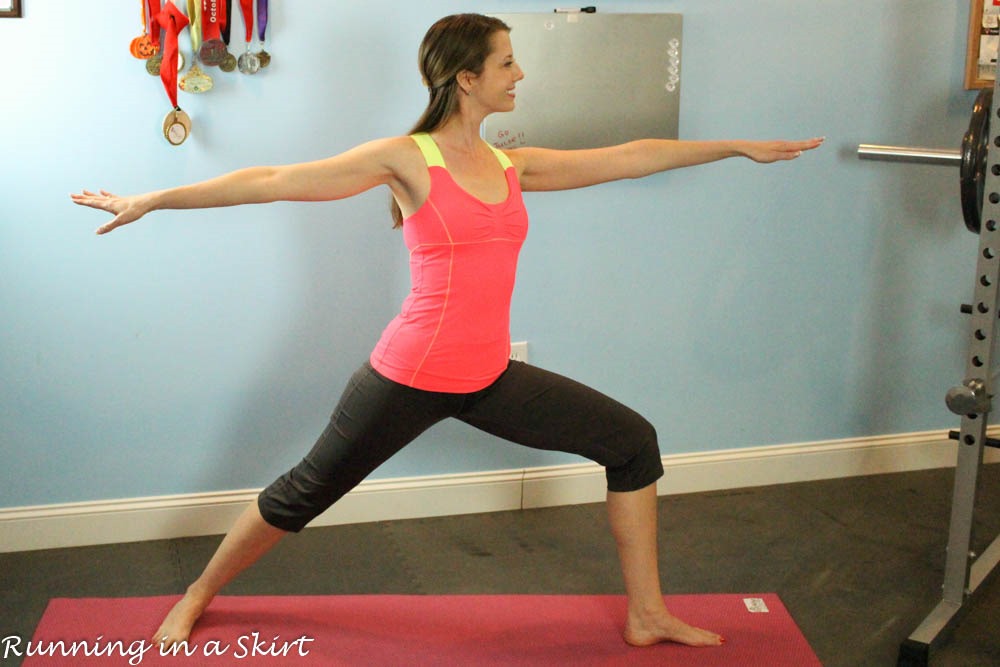 Singing - I'm terribly tone deaf.
Playing Sports
Running Really Fast - This is me running sort of fast... but I'd love to really be able to kick it.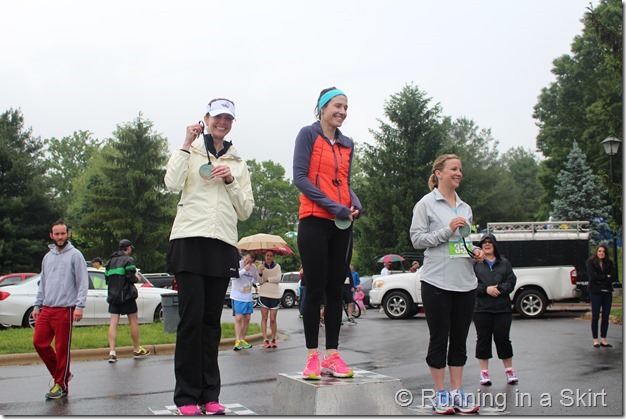 Packing Light
Five Healthy Food Bloggers I Wish Would Cook For Me Everyday
A Spicy Perspective - She's my friend but only cooks for my SOME days. 🙂
Five Instagram Accounts I Love
Noodle The Dachshund - I follow an embarrassingly large number of dachshunds and created a hashtag for my own dachsi #RhettheDachshund
Jewel.Dancer - Totally channeling my former dancer self.
Seamusobrien - More cute baby animals. I might have a problem
Run Eat Repeat - She totally makes me laugh.
FitFoodieFinds - Her instagram is the perfect combination of gorgeous food and sweaty times.
Five Things I Wear Almost Every Day
These Ugg Boots -trade out Rainbow flip flops in the summer 🙂
Loafer House Slippers
My Tiffany Bracelets - I have two different designs. One my Mom gave me for my 30th Birthday and another my Father-in-law gave me before my wedding. They are both so special that I wear them nearly non-stop.
Black Yoga Pants
Fuzzy Socks - to sleep in
Five Songs I Listen To On Repeat
White Sandy Beach of Hawaii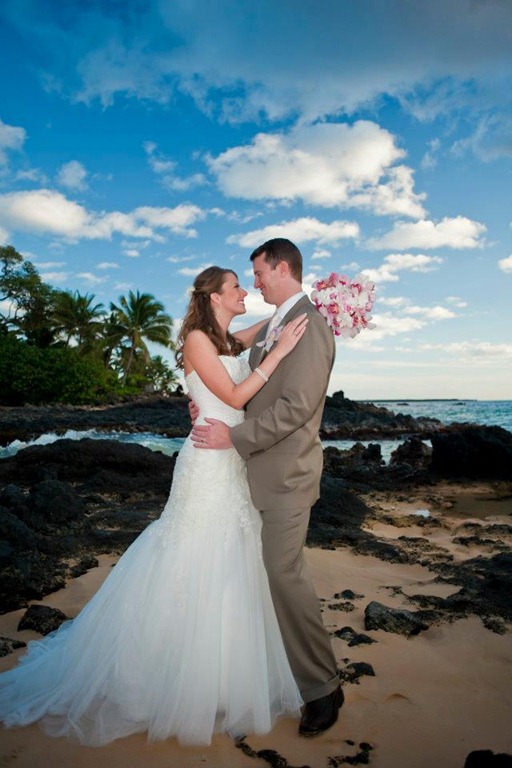 Over the Rainbow (Hawaii version)
Wonderful World by Israel Kamakawiwo'ole (Hawaii version) <--- all from my wedding
Defying Gravity
Smile (Uncle Kracker) <---- The Hubs and I song when we first started dating
Five Beauty Products I Use Everyday
Laura Mercier Tinted Moisturizer
John Freida Secret Weapon - I swear by this stuff!
Five Movies I Can Watch On Repeat
Top Gun
Gone with the Wind
Elf - only during the holidays
Frozen- I'm just a big kid, really
I can't think of another one. I'm not one to watch movies over and over again.
Five Random Things I Ate Last Week
Mussels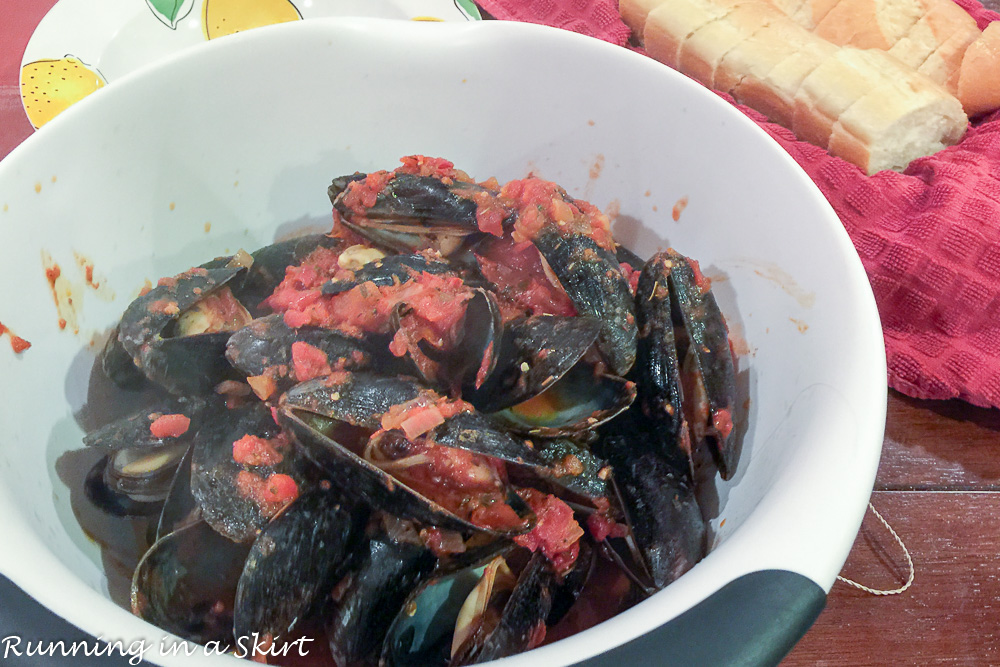 Spaghetti Squash
Freekah
Farro Risotto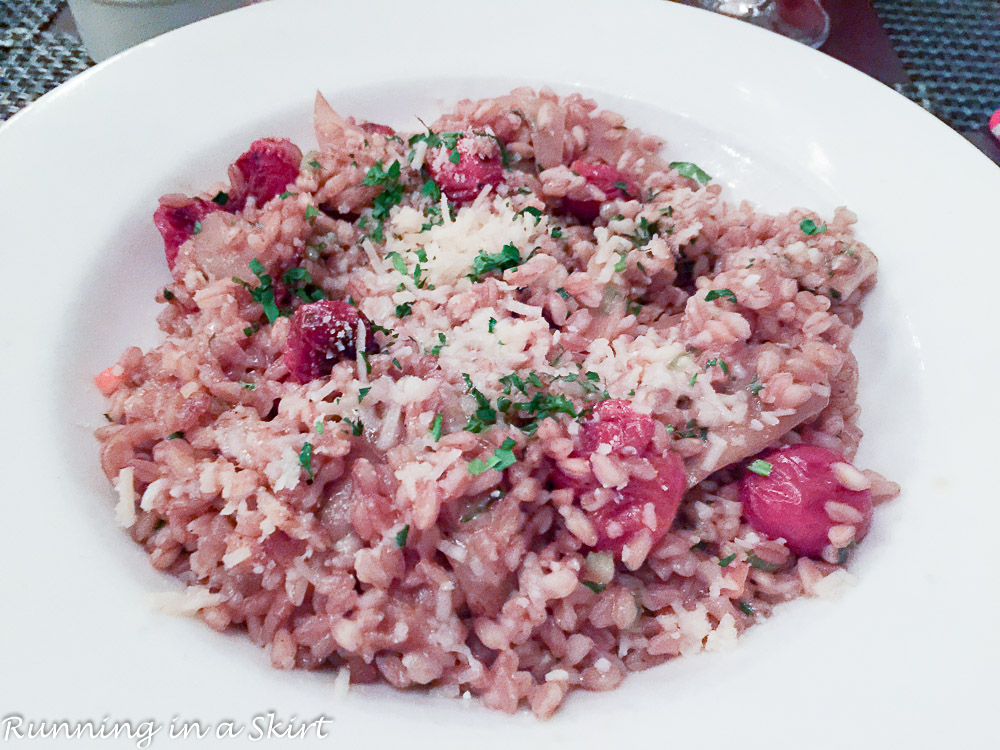 Curry Roasted Cauliflower - made this for a post coming up next week. It's so good it's crazy addictive. Can't wait to share it with you guys.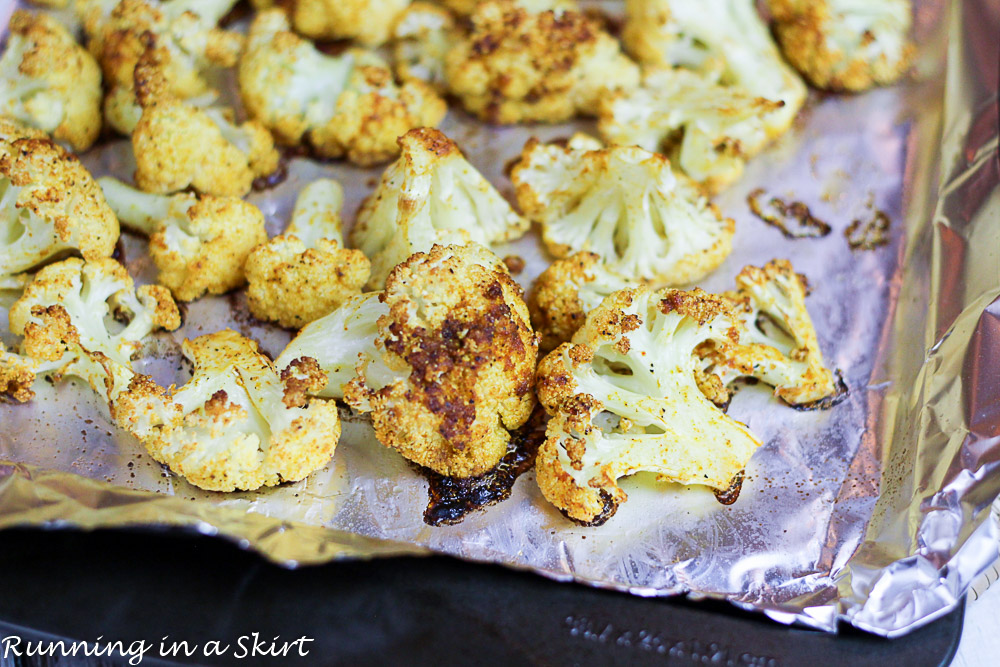 Thanks for making Running in a Skirt part of your day. Come back tomorrow for a Chunky Monkey twist on baked oatmeal!
I'm linking up with Thinking Out Loud Thursday.
Your turn!
Now the funnest part about this is hearing your 5 things! So don't forget to pick a category (or two!) and play along in the comments section.