Hi everyone and happy Fashion Friday!
The weather finally warmed up a bit yesterday and it felt delightful in the mountains. It's amazing what 45 degrees and sunshine in February can do for your mood after a bad cold spell.
I met the Hubs for lunch downtown and I wanted to show off this elegantmoder pale pink coat. My Mother-in-law gave it to me! I love it for keeping warm, but transitioning to spring colors. I know we still have a lot of winter to get through, but a little pastel pink is just the ticket I needed to feel that spring in my step. Can't you just imagine this over an Easter dress?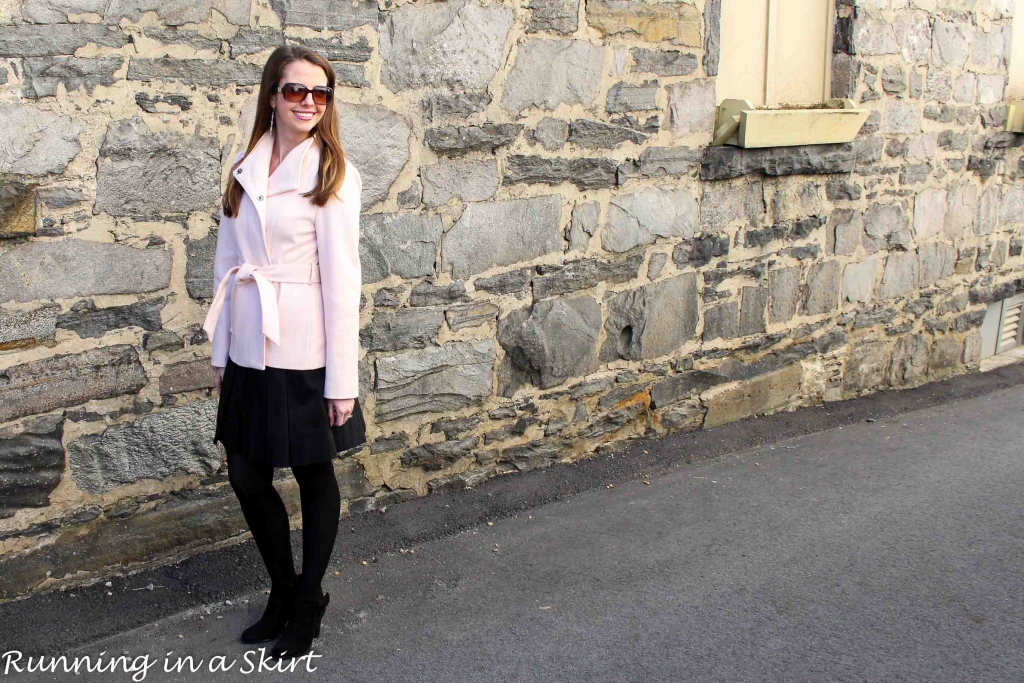 I kept the jewelry contemporary with some long gemstone earring and a chunky pink gemstone bracelet.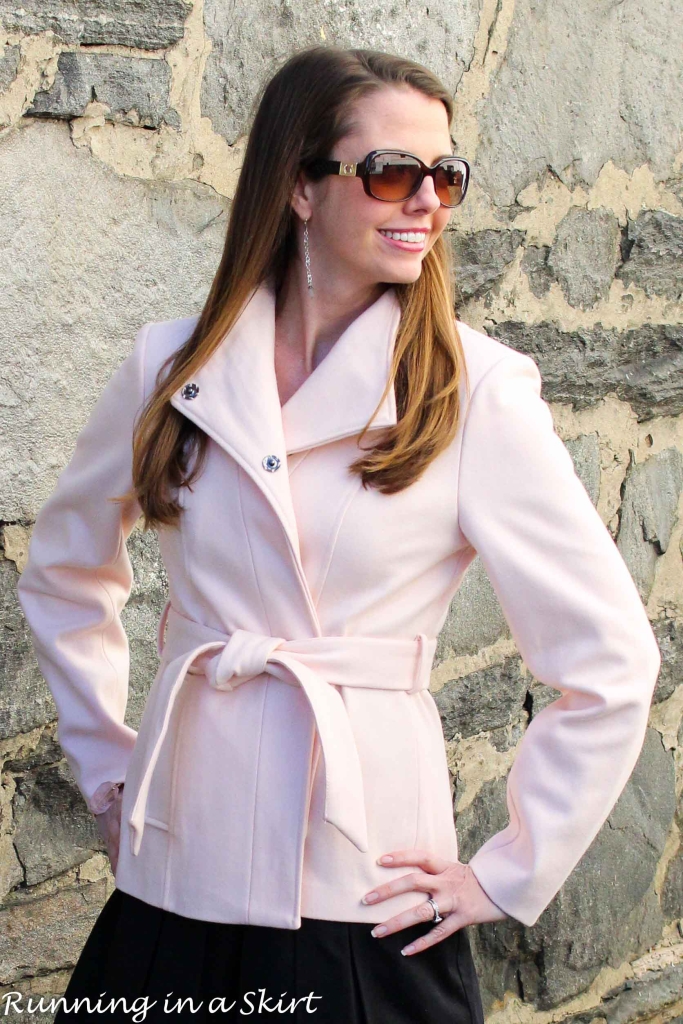 To stay warm I paired black tights with my black ankle booties.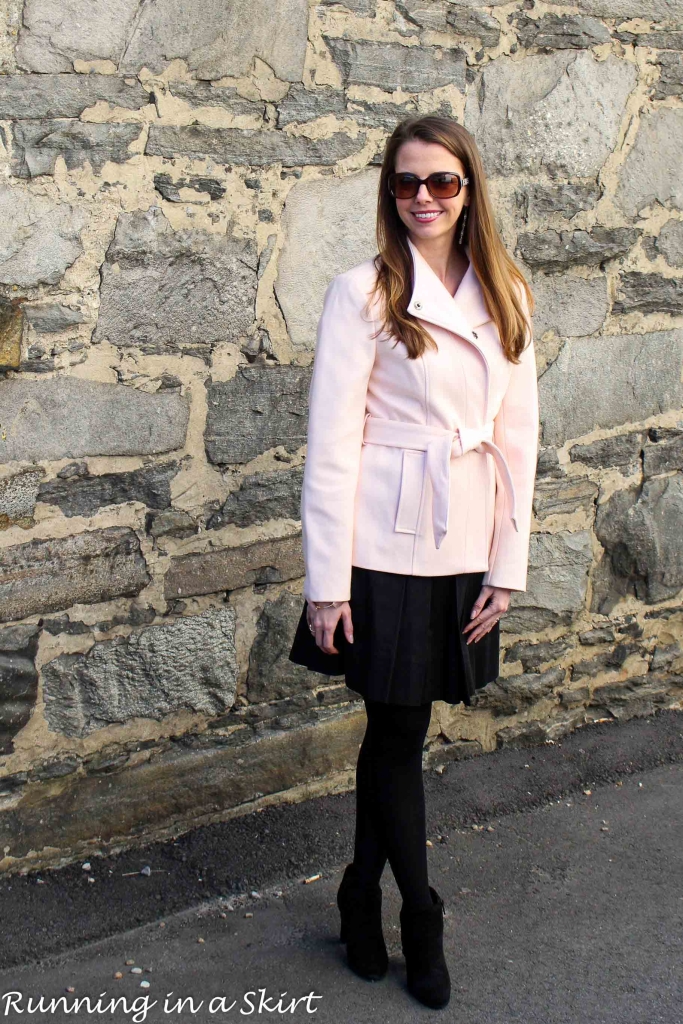 The finished look is a little throwback, but I love it.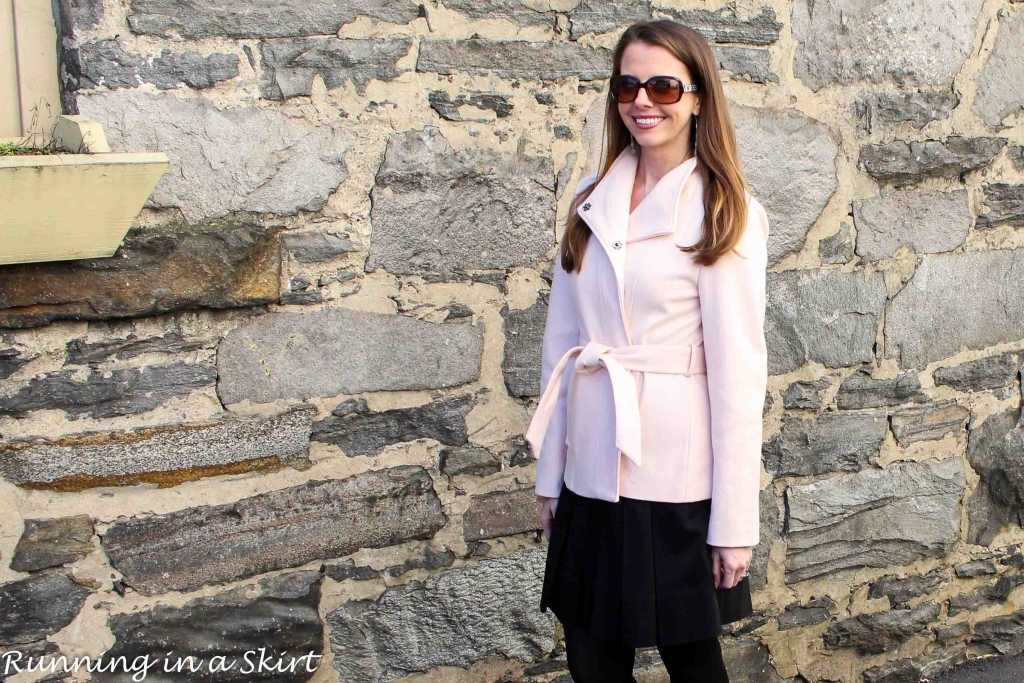 A pale pink coat, Carolina blue skies and a Mexican food lunch makes for a pretty marvelous Thursday. I hope your day was just as great.
This weekend I'm looking forward to celebrating my nephew Owen's SECOND birthday. It feels like yesterday I was just meeting him for the first time.
Shop the look:
Pink Coat: New York & Company, Similar HERE <--- sale for $65.99, or HERE <--- GUESS for only $119
Pleated Black Skirt: LOFT, Similar HERE or HERE
Boots: DSW, Similar HERE <--Nine West only $43.99 or HERE <--- Michael Kors splurge on sale! $179.38 or HERE <--- More manageable heal and comfort! $55.99
The above links are affiliate links. They cost you nothing, but I do make a small commission on clicks and purchases. Thank you for supporting Running in a Skirt.
Thanks for stopping by today! Have a great weekend and come back Monday for another Things I'm Loving Lately!
I'm linking up with: Nicole for the Fit and Fashionable, Tara for Fashion Friday, Fashion Friday , Jolynne Shane for Fashion Friday, Turning Heads Tuesday and Bloggers Who Inspire Me. Thank you so much for the lovely linkup ladies.
Your turn!
What are you wearing this week?
What are your weekend plans?