Happy Fri-yay!
This week has once again gone by so fast. With the exception of going to Charlotte for a meeting yesterday, it was kind of uneventful. The Hubs is the thick of tax season again, so it's a quieter season for me too.
After a spring like week last week, winter and rain returned and it was kind of a bummer. I can't wait for real spring to come! Makena can't wait either. 🙂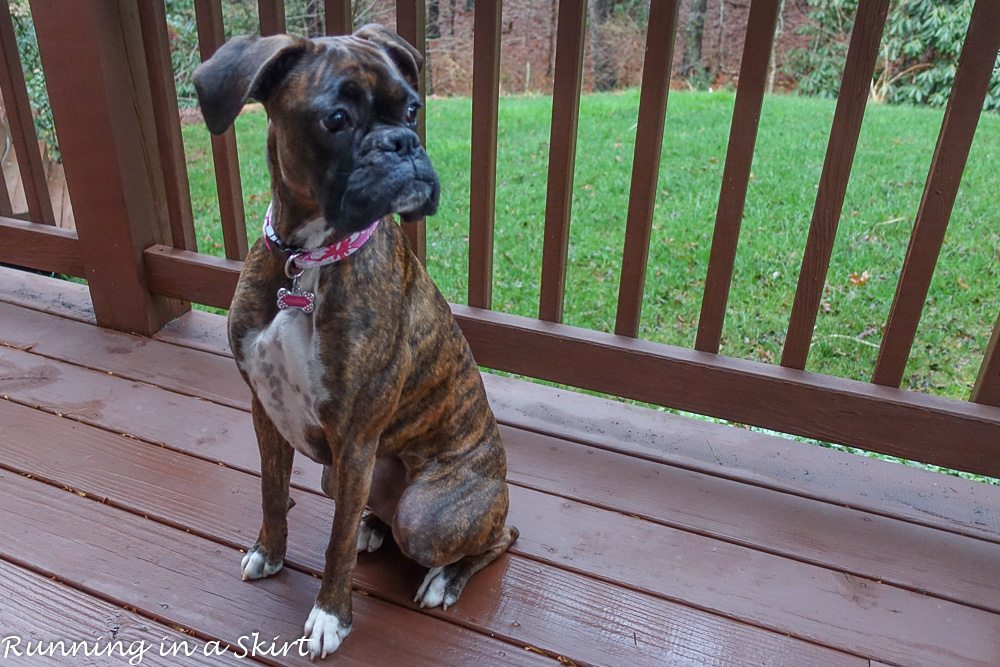 She basically refused to go outside for the two days it poured rain this week... which was a blast. really...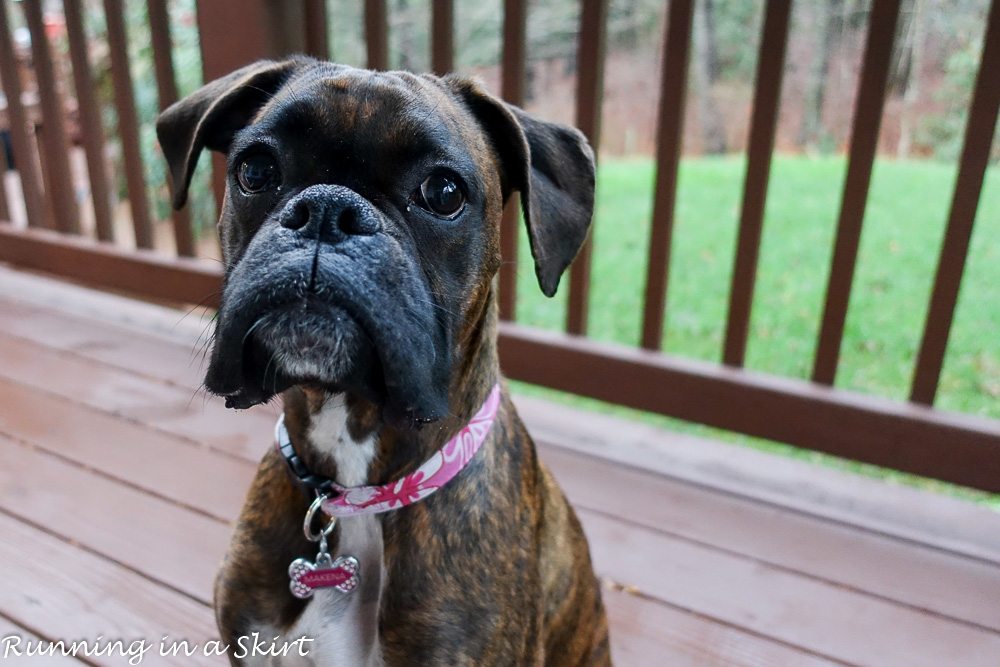 Did you miss these on the blog...
And if you are over from Instagram, HERE is the recipe for that Crock Pot Vegetarian Baked Potato Soup.
Here's what else happened this week...
Weekly Happenings
Bathroom Update
The bathroom remodel is still happening. They have started grouting, so it's in the final stretch, but not over yet. I was going to share some photos, but at this point I decided to just wait until it's finished. Hopefully I'll have some finished pictures soon. It's coming together nicely and already looks so much better. I just can't wait to move back into our bedroom and bathroom though... we've been using the guest room since January.
Broken Treadmill
In other random news, my treadmill broke this week. She had a long, lovely life and I ran countless miles on her... so it's not surprising... but still also a major bummer. I was hoping we could get past the bathroom remodel without having to replace it, but it looks like I'll be heading to the store to buy a new one this weekend. I use it so much that not having it, even for just a few days, has already really stunk! If you have a treadmill you love what brand is it?
Recent Eats
I was going through my photos for the week and I think the most exciting thing I did was eat some tasty food! This is the smoothie bowl I made a few days in a row...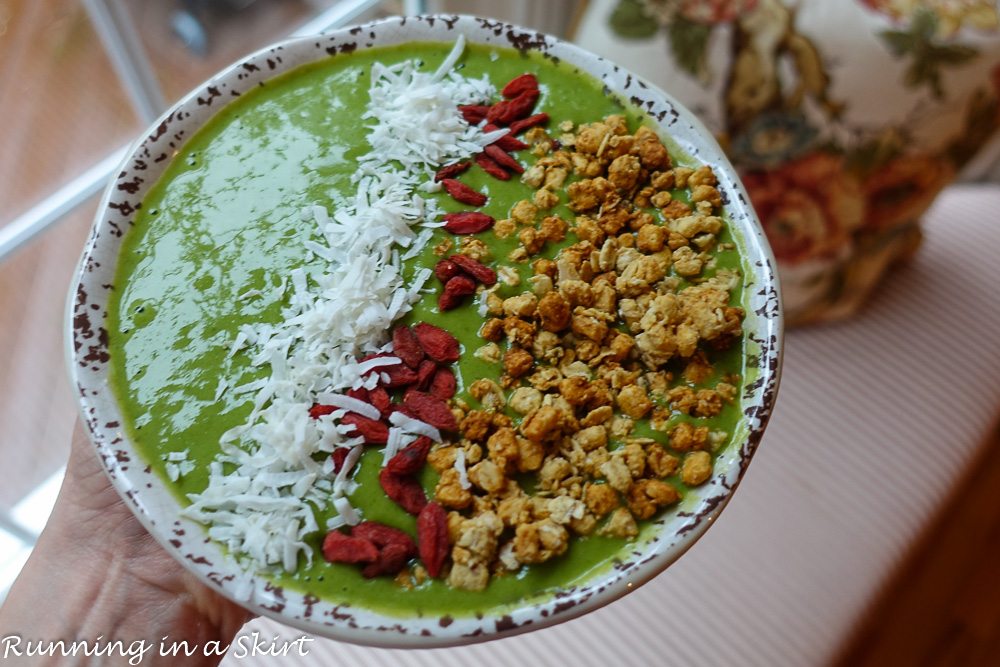 Inside is frozen mango, pineapple, banana, kale, protein powder and almond milk. Sooo good!
Last Saturday the Hubs and I went to our favorite pizza place in town, Fahrenheit Pizza. It was just as delicious as always. If you are local, you have to check them out.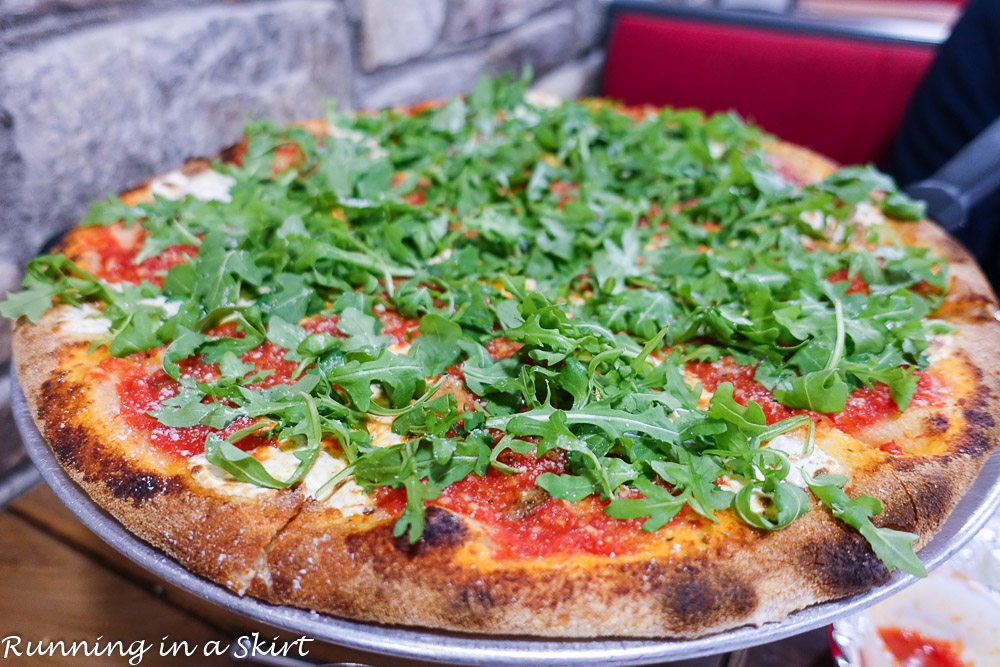 I also had this scrumptious tuna salad at the Char Bar.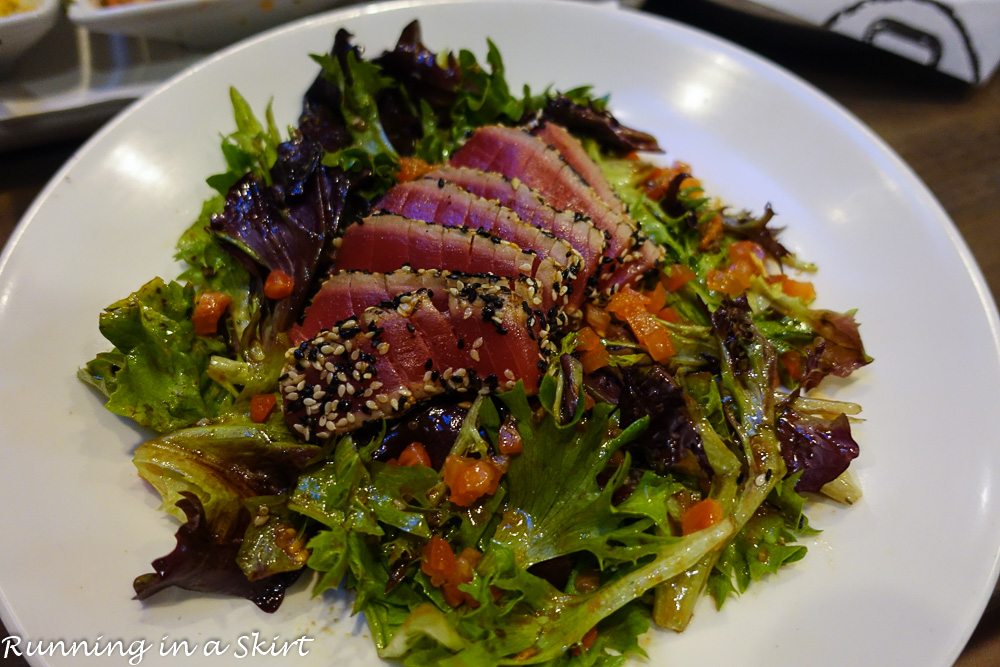 My favorite meal of the week was in Charlotte though! After my meeting, I met my college roommate Lori at eeZ Fusion & Sushi for lunch and got this Bento Box. It had a mahi taco and a sushi roll in it, so I was in heaven. Lori recently adopted a second son from Bulgaria, so it was wonderful to meet him for the first time too.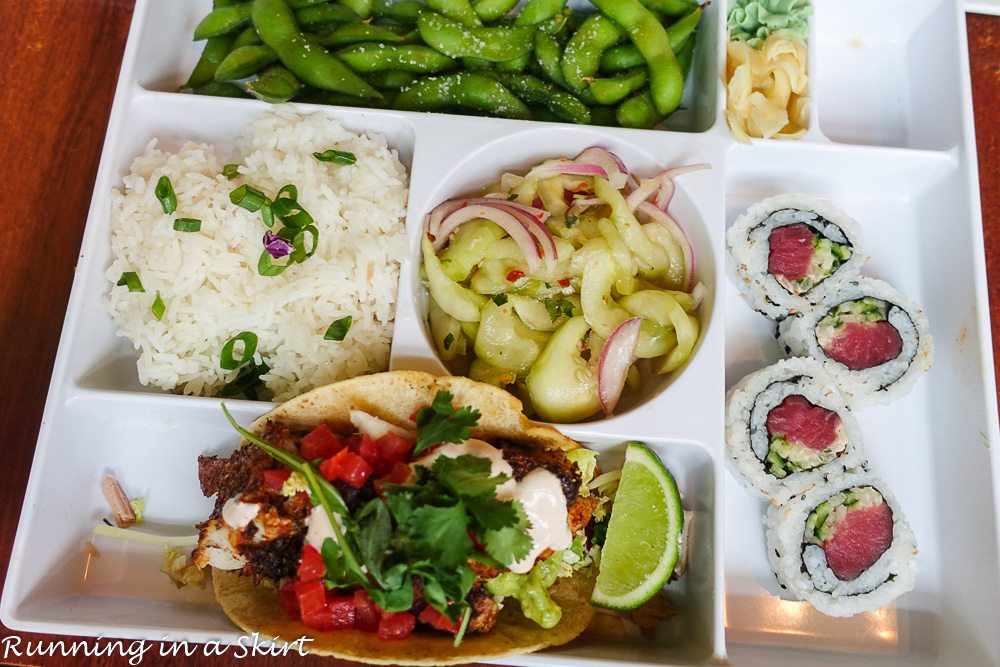 The Hubs and I are going out to dinner tonight and I can't wait. I feel like I've hardly seen him this week! I hope your weekend is just as lovely.
Your turn!
How was your week and what are you doing this weekend?